For my last day in Ireland, Paul, Bob and I played Spanish Point Golf Club, a little nine-hole course on the Atlantic coast in County Clare. It is quite informal- pay your green fee and play the nine holes as many times as you like.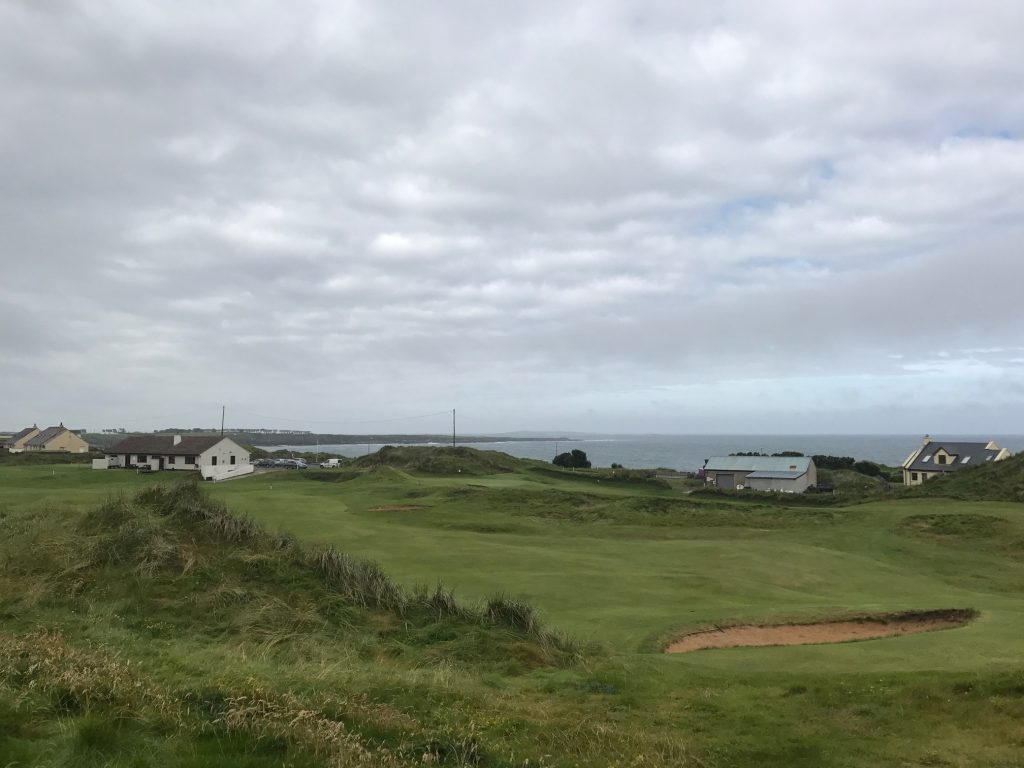 We played twice.  Although we couldn't always see the green for our hole, we could see lots of other golfers on this cozy little course, and by the second time around we recognized a number of other groups.
It was a hilly course, fun to walk, and just like all the other Irish courses I have played-had lots of rough to hide your errant shots.
It was the windiest round of golf I have ever played, with gusts reaching forty mph-so windy that Paul was sporting a new "do" by the end  of our round.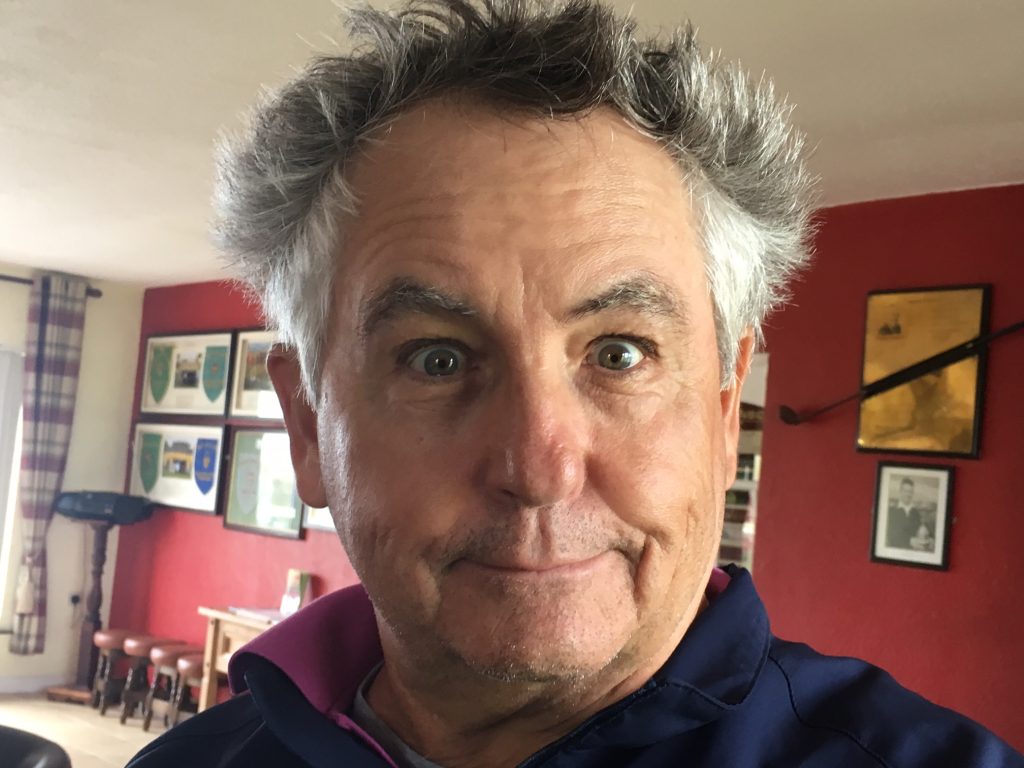 We ended the day in typical Irish fashion with a pint and trad music.
Three trips to Ireland now, and I find this enchanting country more magical each time I visit. Wild Atlantic Way, a new web site and app that charts a route and highlights along nine coastal counties, was a great resource. I loved seeing the road signs that alerted us that we were on the Wild Atlantic Way; I knew it would be beautiful.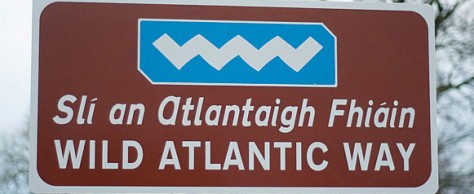 Dear, Ireland, I will return.