I would love to live "Under the Tuscan Sun", but on this trip we are only here for a few days. The beautiful hilltop town of Montepulciano is our home base to visit a few Brunello wineries and enjoy the wonderful Tuscan lifestyle. After a seven-hour car trip from Puglia to Montepulciano on Friday, we were happy to settle in, eat dinner on the terrace and enjoy the beautiful city views. On Saturday, we visited two Brunello wineries.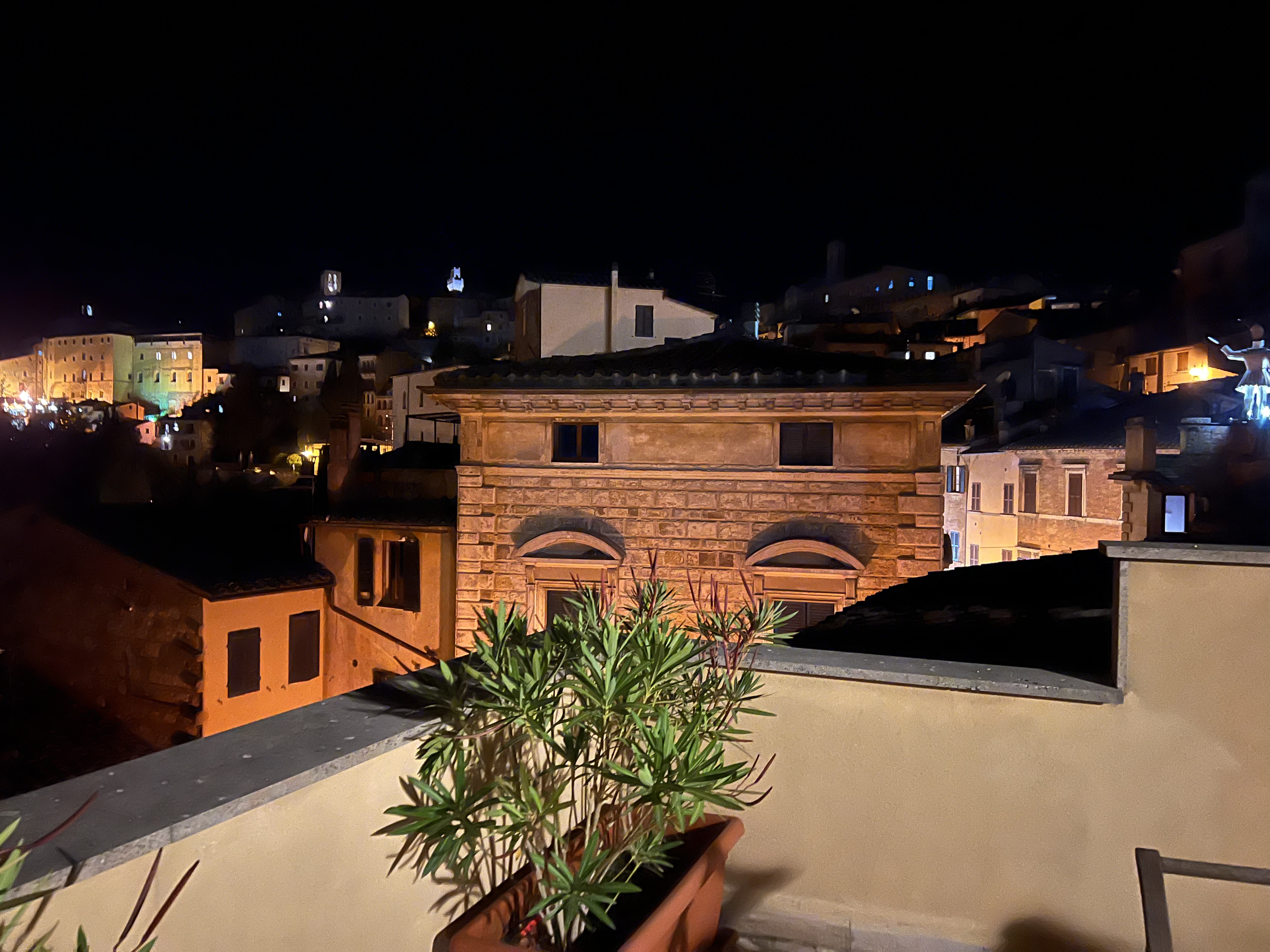 Fattoria Dei Barbi
In the morning we went to Fattoria Dei Barbi, a lovely winery with great wine and food.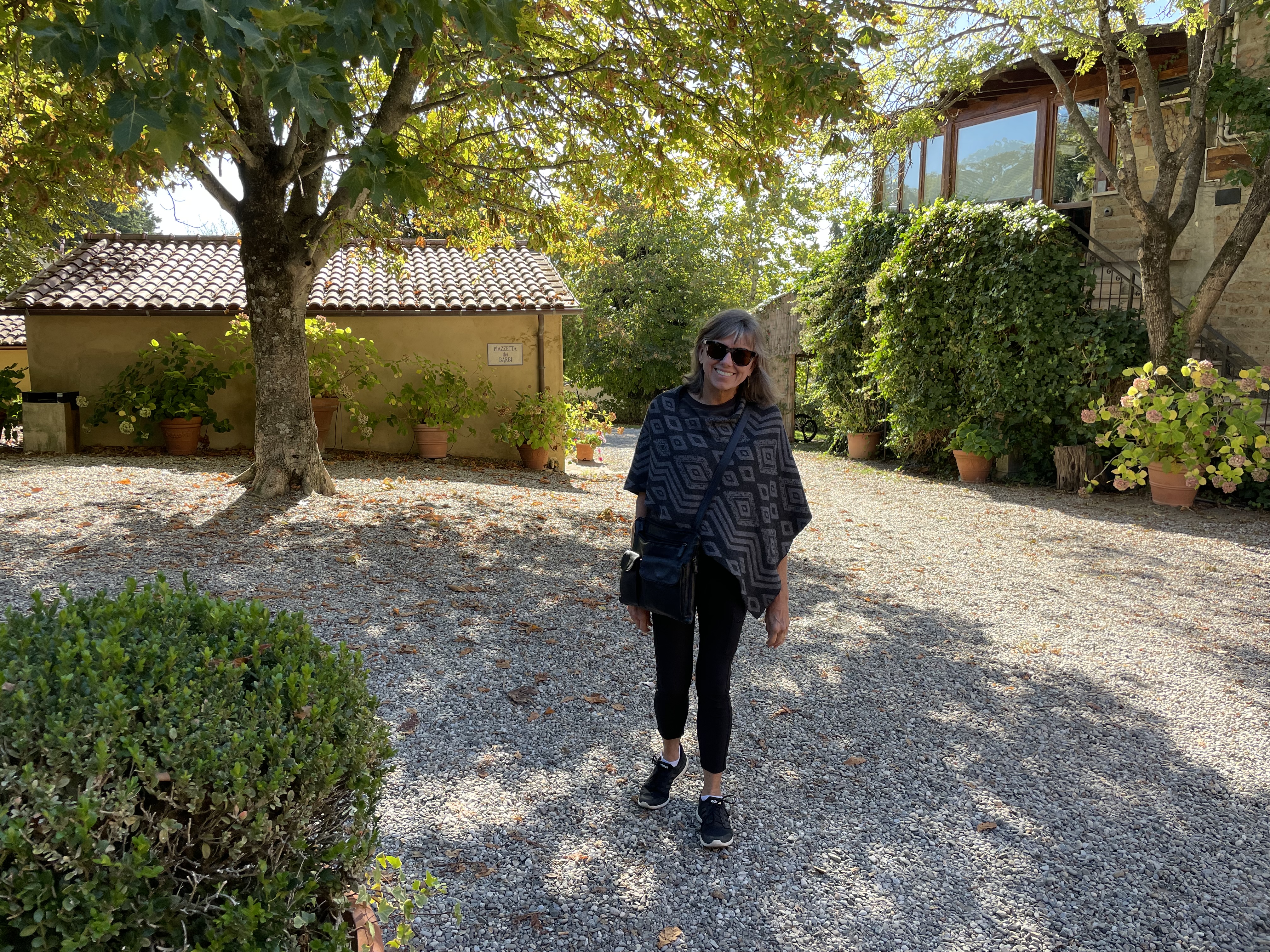 Vivianna, our tour guide, recently graduated from college in the US. She missed doing a study abroad due to Covid so took advantage of her family connections to Frattoria Dei Barbi to work in Italy and learn about the wine business.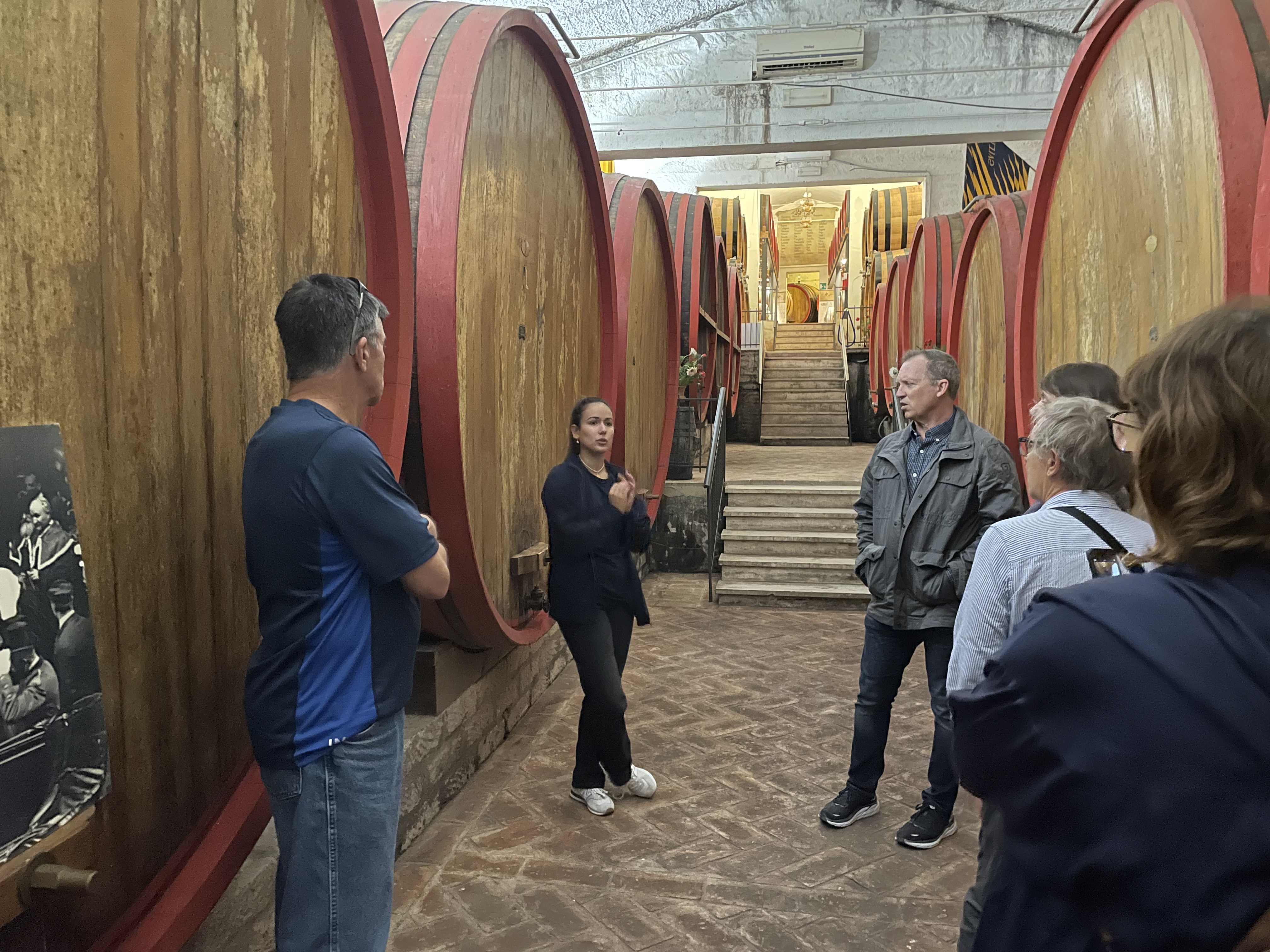 In business since 1790, this winery has an impressive history. In 1985, Wine Spectator included just two Brunellos in their list of the 100 top wines, and the Barbi winery produced one of the two.
I especially enjoyed learning about Mamma Francesca Columbini who did much to promote and build the winery. She was among the first Italian producers to understand the importance of wine-related tourism. In 1993, she founded the nonprofit association Movimento Turismo del Vino, which translates to "wine tourism movement." Known as Lady Brunello, she wrote a book called Wine Gives You Pretty Legs about her experiences.
She had four sons who carry on her legacy. We met the owner of the winery, one of her descendants, as we were entering the tasting room.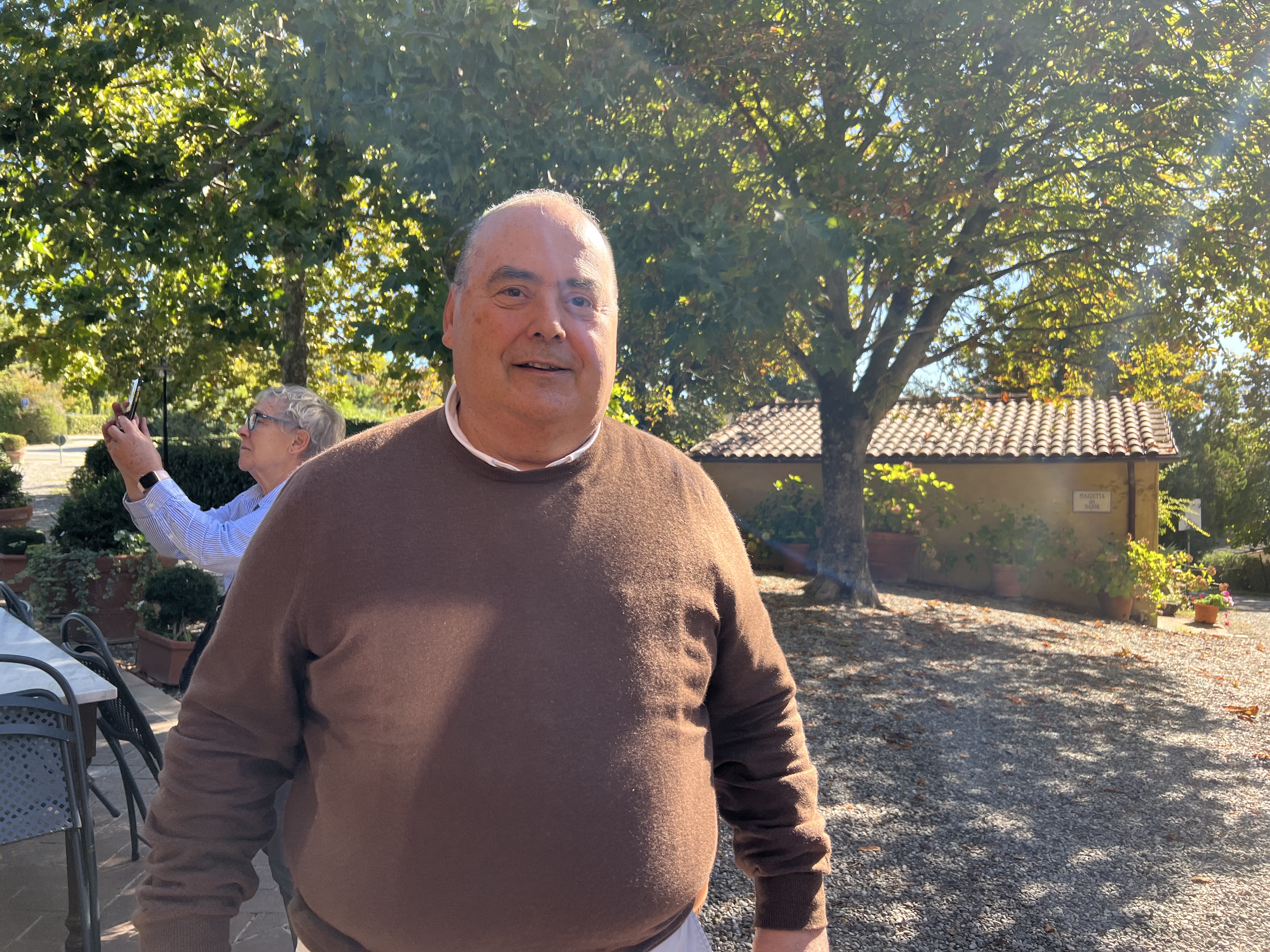 On the tour we learned about the contributions of the different soils and how to determine if a bottle is aging well. Evaporation, color change and sediment are all indicators of how the wine is aging. Brunellos can age for fifty years, but they may need to be re-corked. We visited the cellar where they keep their oldest bottles. Most of them are collectable-no longer drinkable but valuable.
We loved their approach to tasting which was different from other wineries we have visited. In their restaurant, we ordered lunch and the wines we wanted to taste.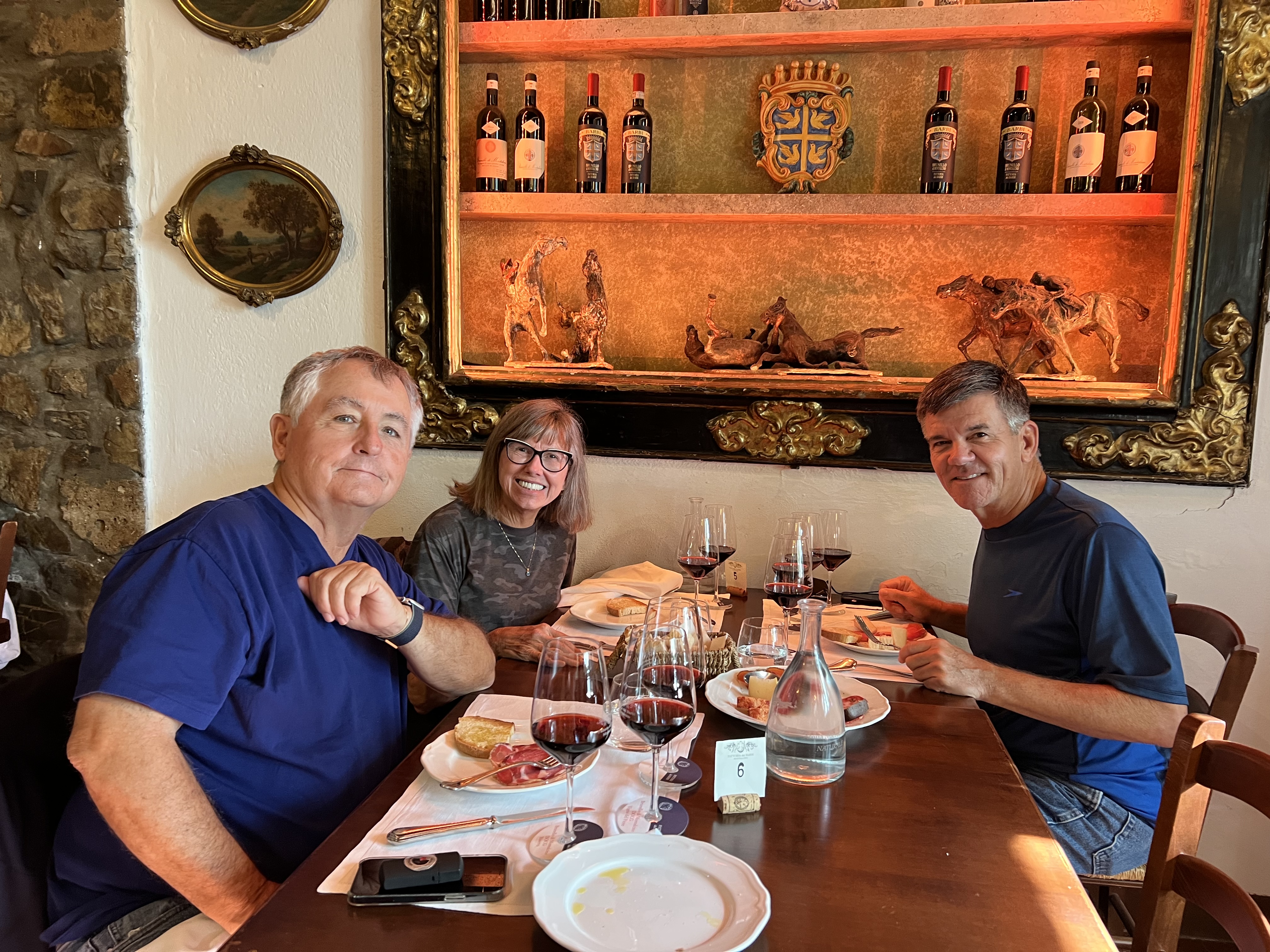 We were excited to learn that we could ship wine home for the same price we paid when we visited Italy in 2018. I am not sure why it is different in Puglia. It may be that Puglia is emerging as a tourist destination and has not yet figured this all out.
Santa Giulia
In the afternoon we made a return visit to Santa Giulia, a small winery we discovered in 2015 that produces about 20,000 bottles a year. We love their wine and their winery was number one on our list to visit.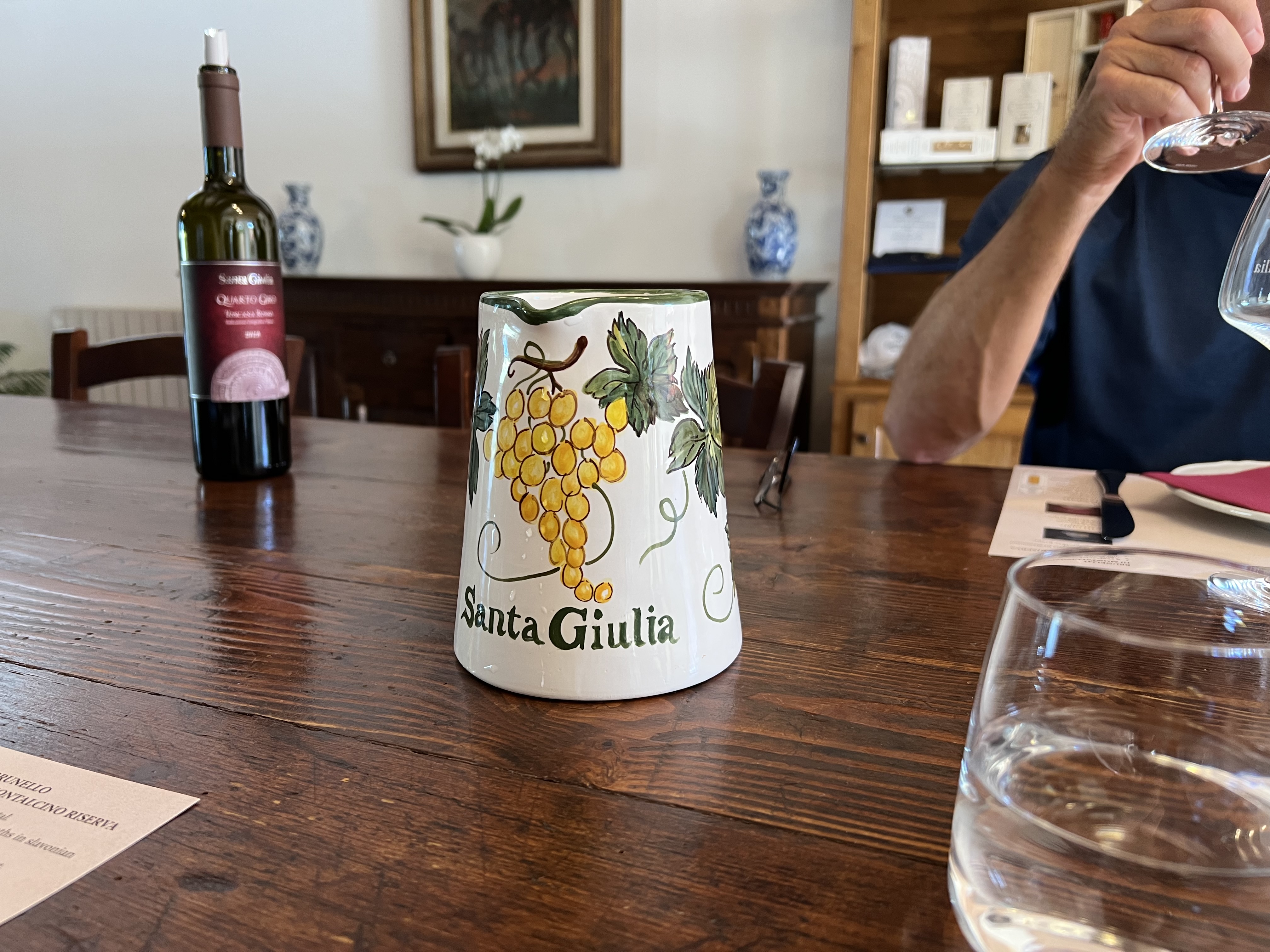 Maria Angela was a great tasting host. She brought out a bowl of beans and vegetables for me because she said vegetarians need to have protein when they taste wine. When I thanked her for her thoughtfulness, she told me she had been a vegetarian for thirty years.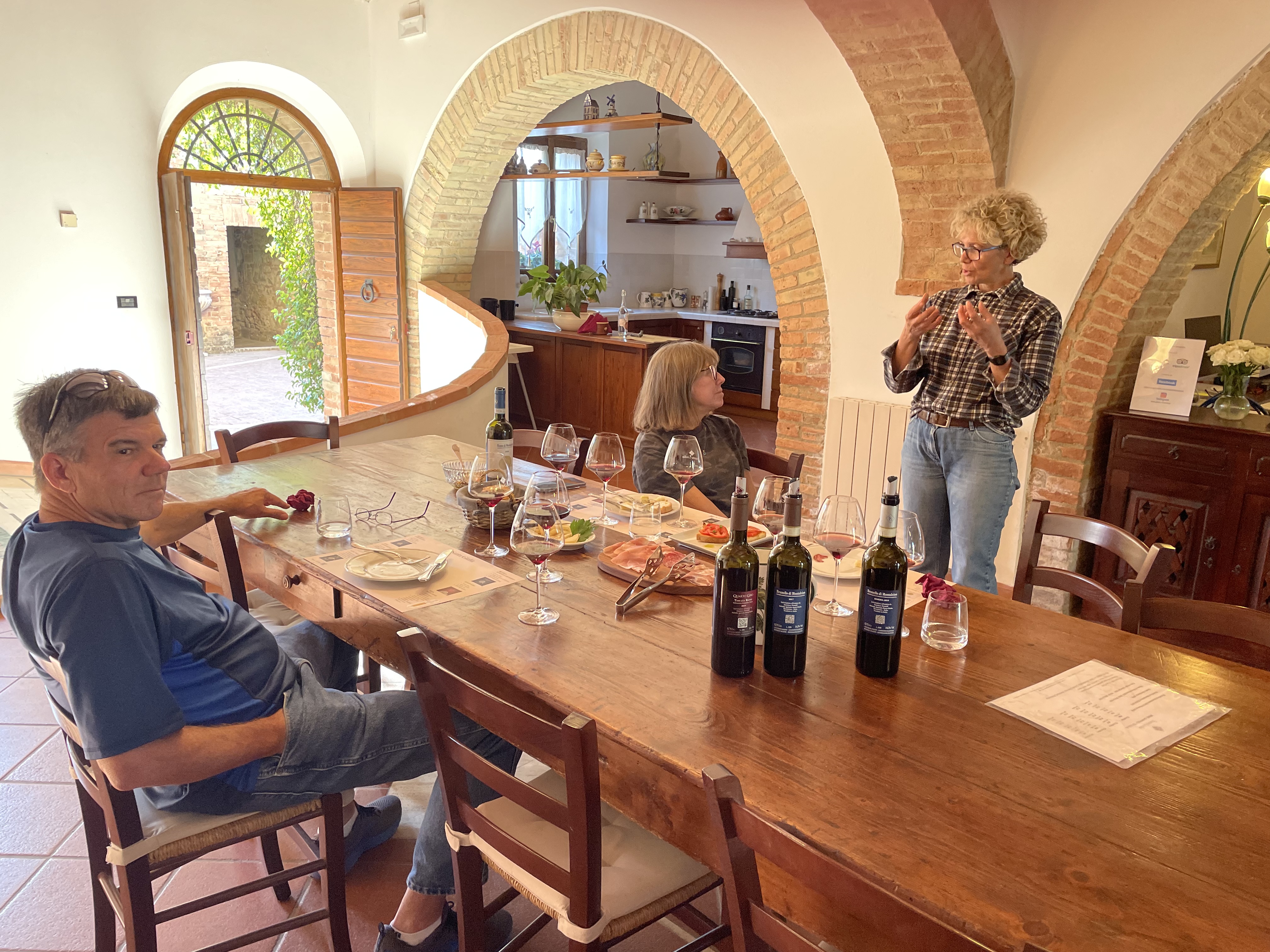 We met the entire family on our first visit-grandma, grandpa, mom, dad and baby. Now the baby is a young child with two siblings and another on the way. But the winery is just as beautiful as I remember.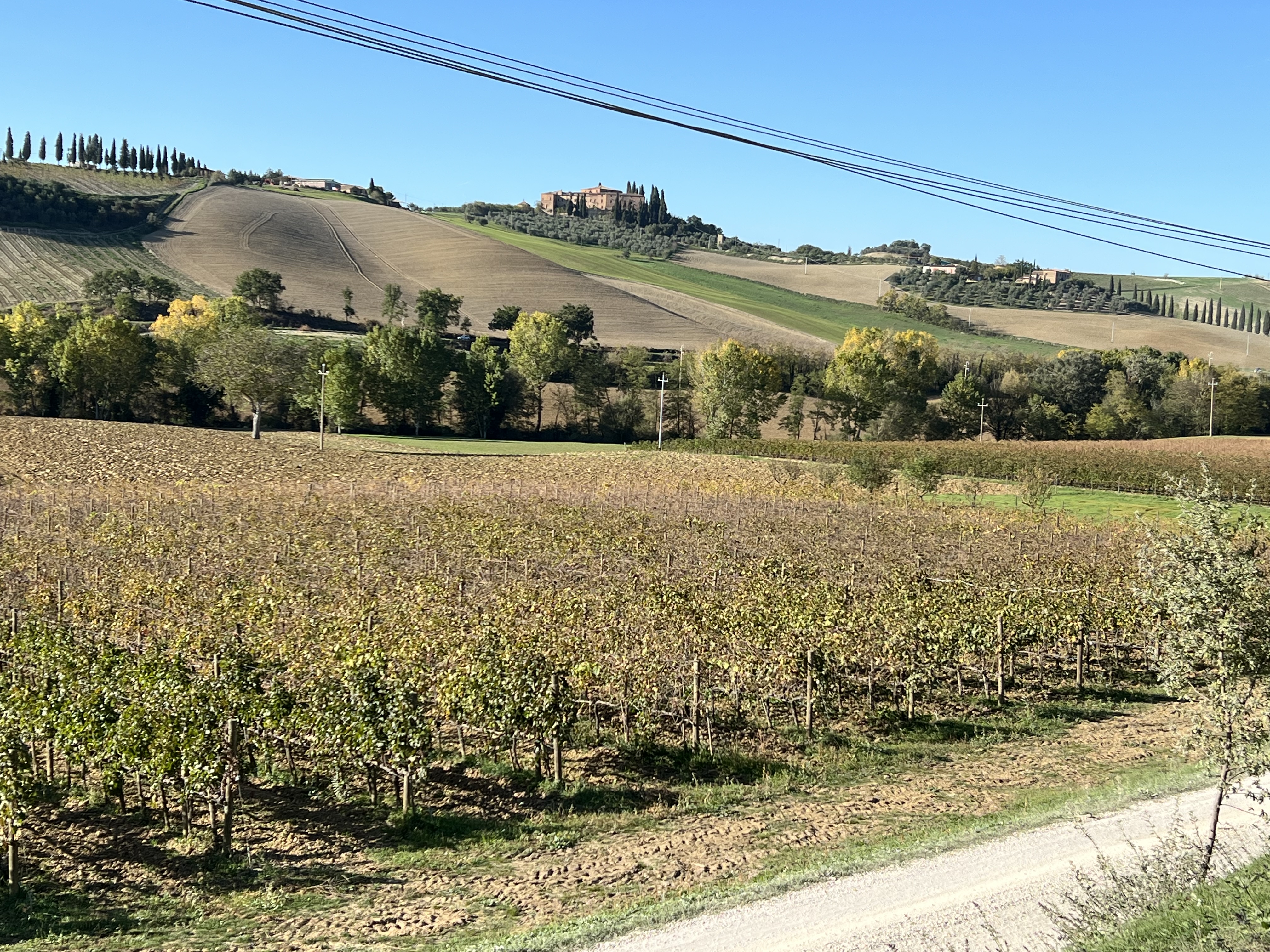 Visiting Santa Giulia is like finding an undiscovered treasure, but it may not stay that way for long. Next week travel writer extraordinaire Rick Steves is bringing a group to visit this lovely little winery.
Sunday in Montepulciano
We had a very Italian Sunday-relaxing, eating well, and enjoying Montepulciano and the company of friends and family. After breakfast, we leisurely strolled the medieval hilltop city streets and paused for a cappuccino and great people watching.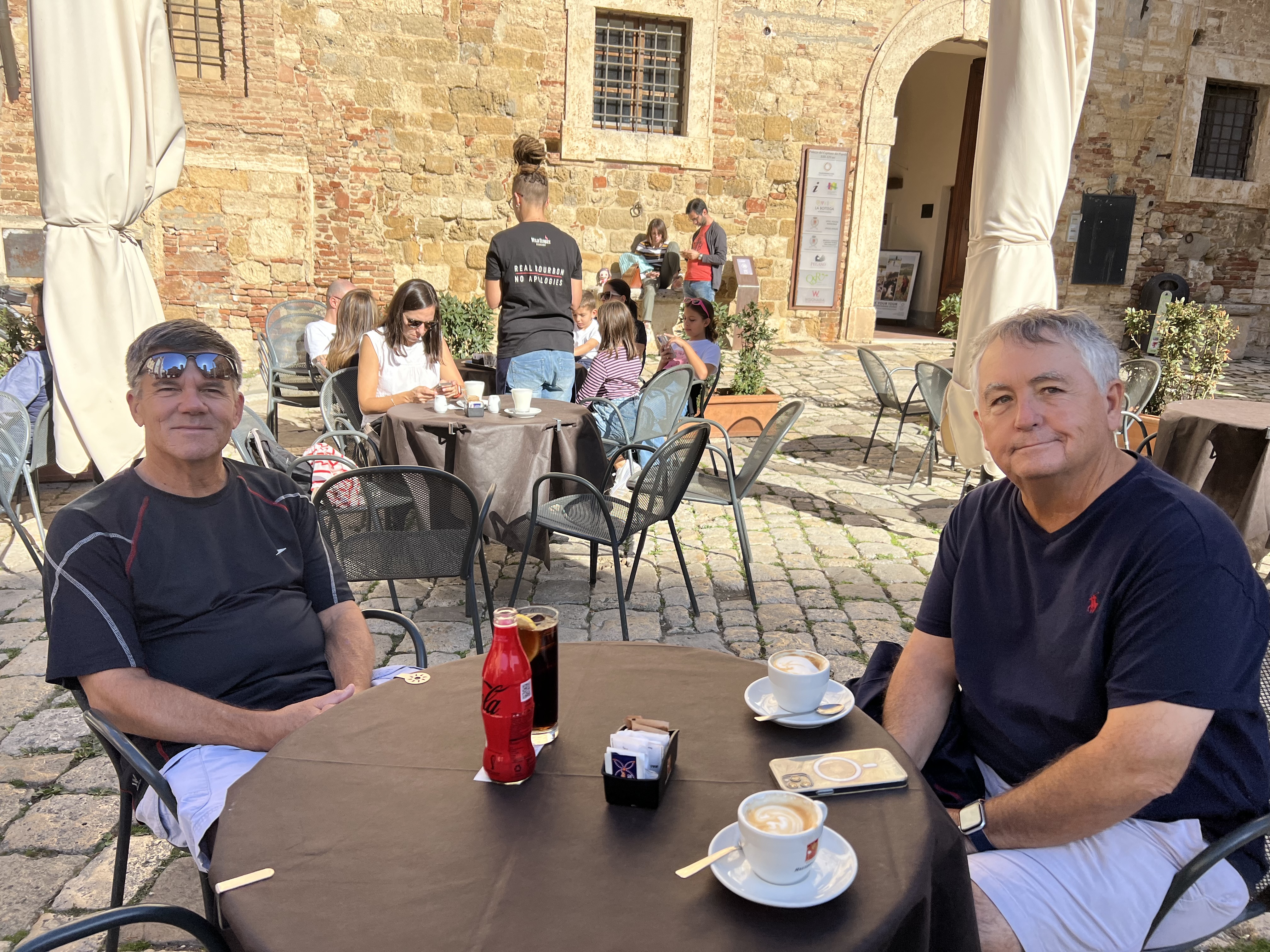 The views were inspirational.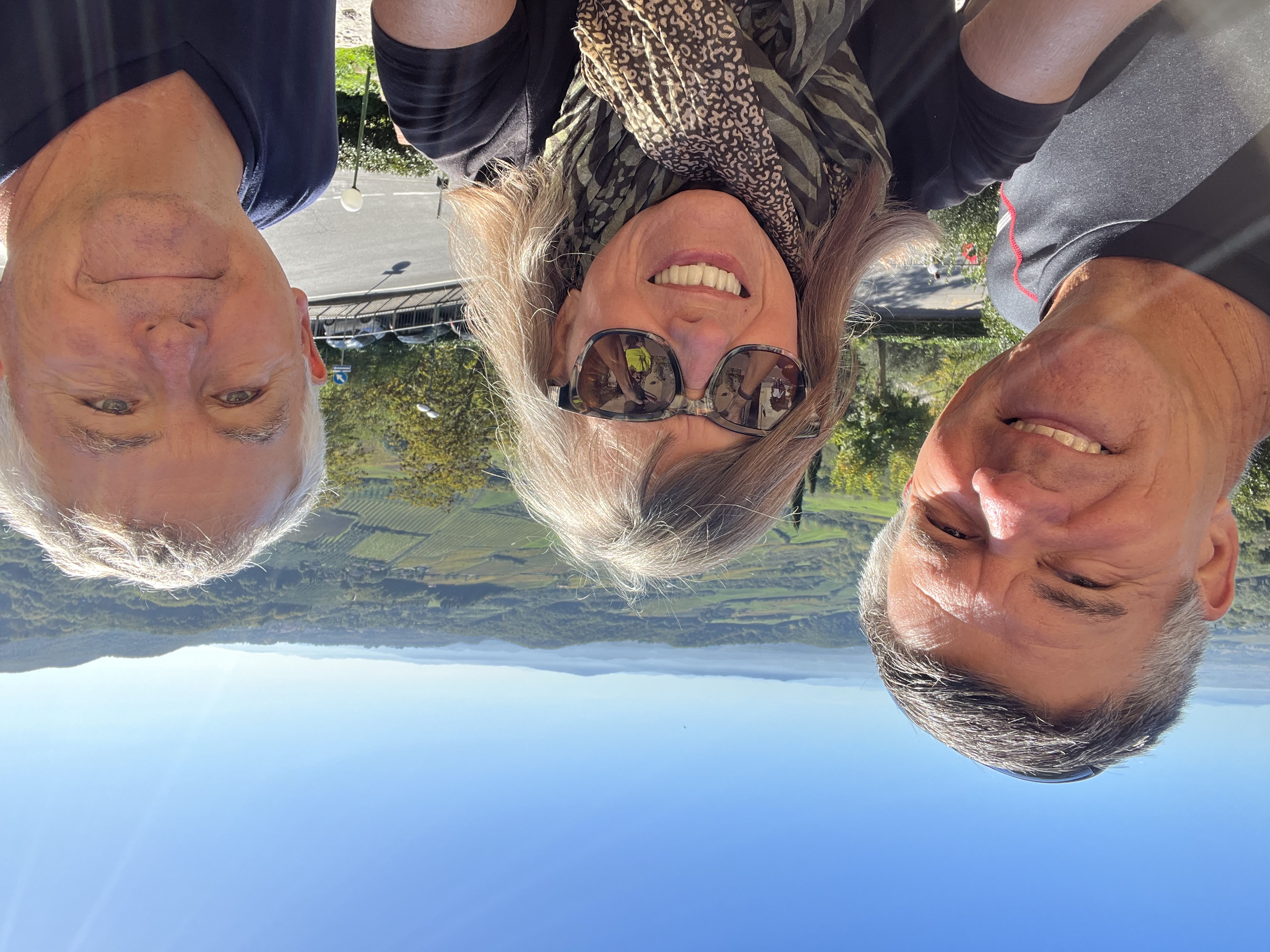 Since I have been in Italy for a week and haven't visited one church, I had to pop in to the two churches we passed on our stroll.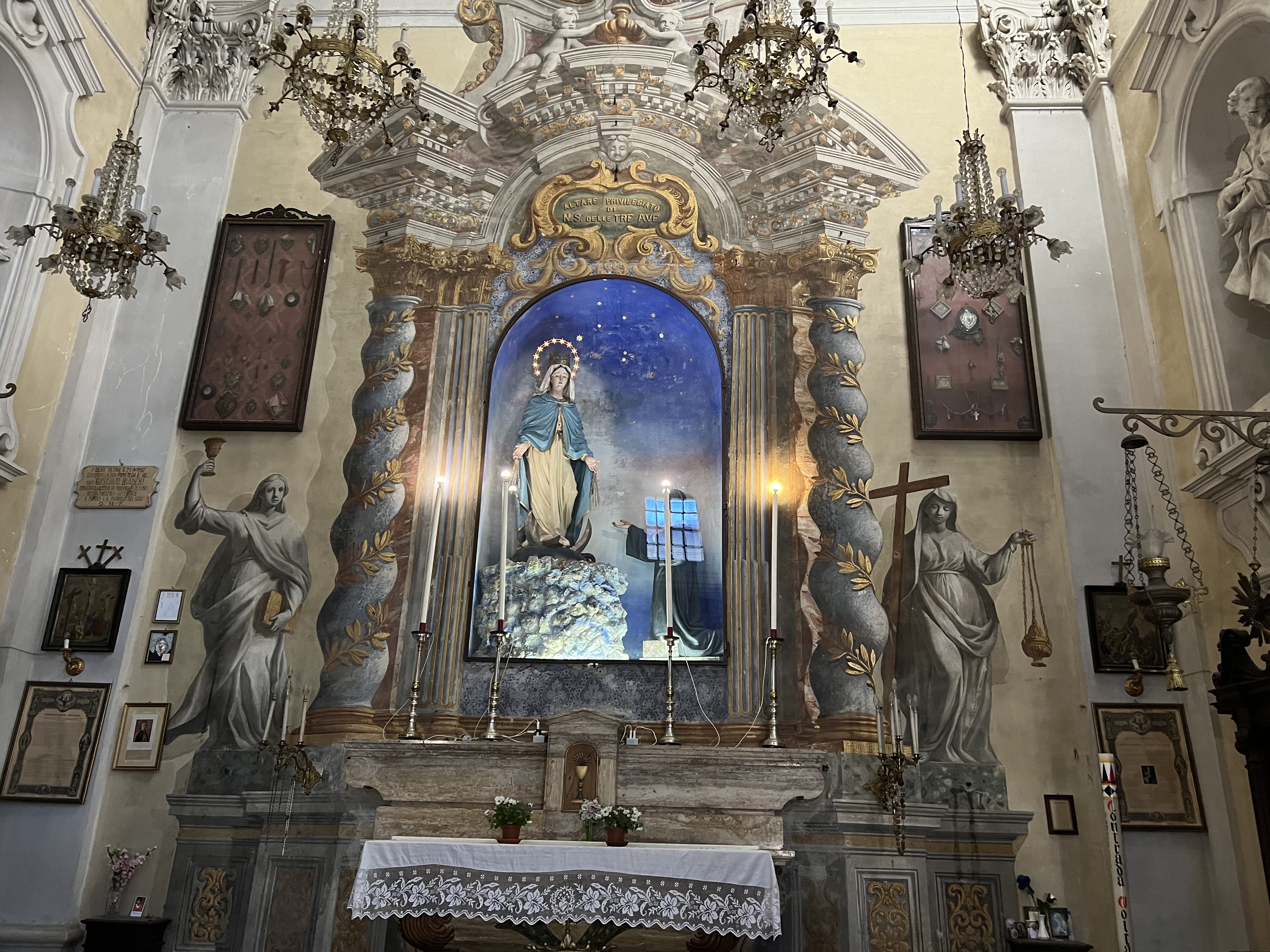 We ate a great lunch at Restaurant La Briciola. An adorable young man served our wine in a way I had never seen before. He poured a little in the first glass, swirled it, then poured it in the second glass while rotating the first glass. He then poured the wine into the third glass the same way. Finally, he poured the wine from the third glass into a small snifter before pouring our wine. He told me his process was to improve the bouquet and wash the glasses with wine. It was lovely.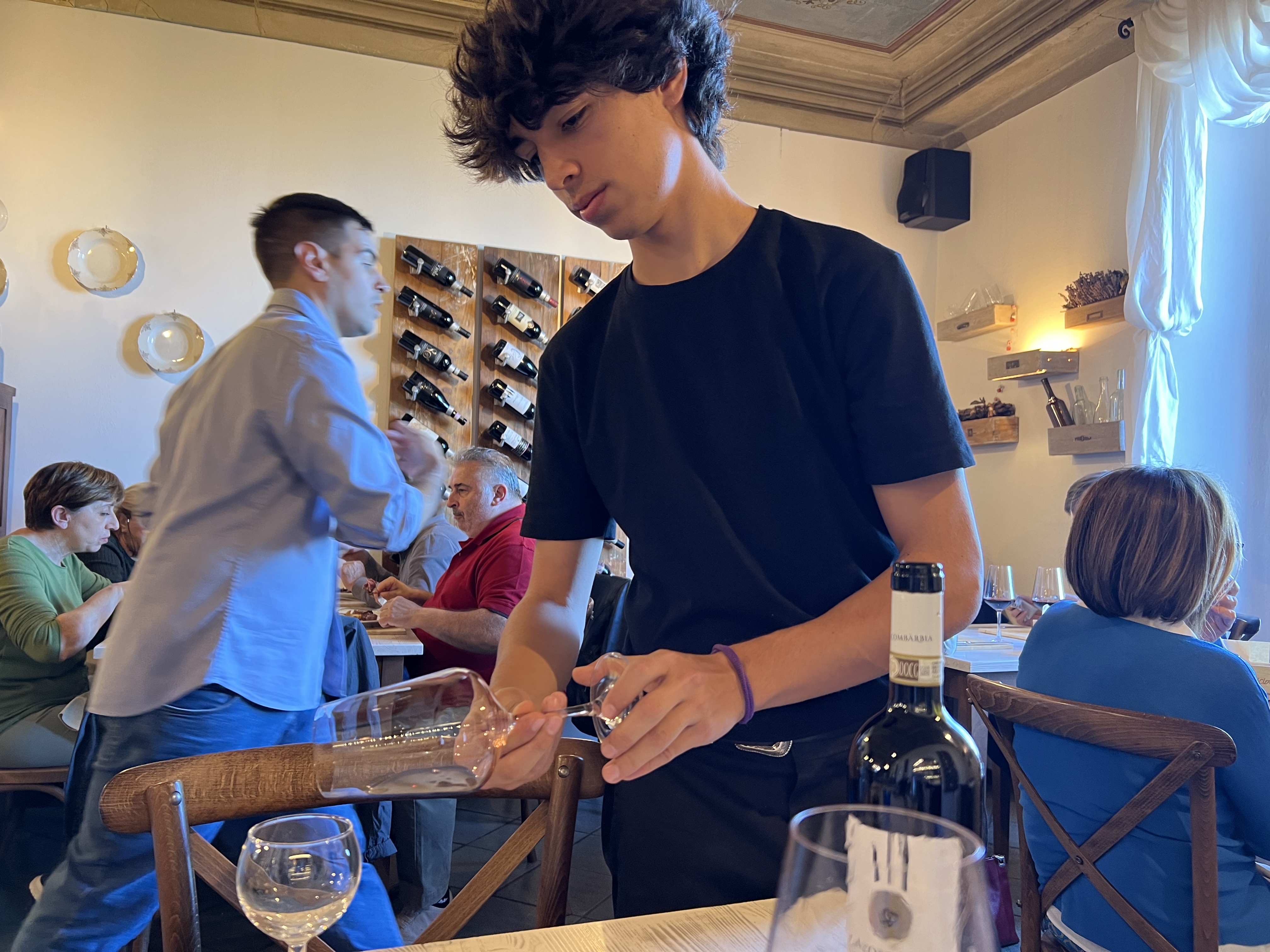 On the way back to our apartment, we stopped at a fantastic little enoteca and talked with Alberto about some of the great wine he carried.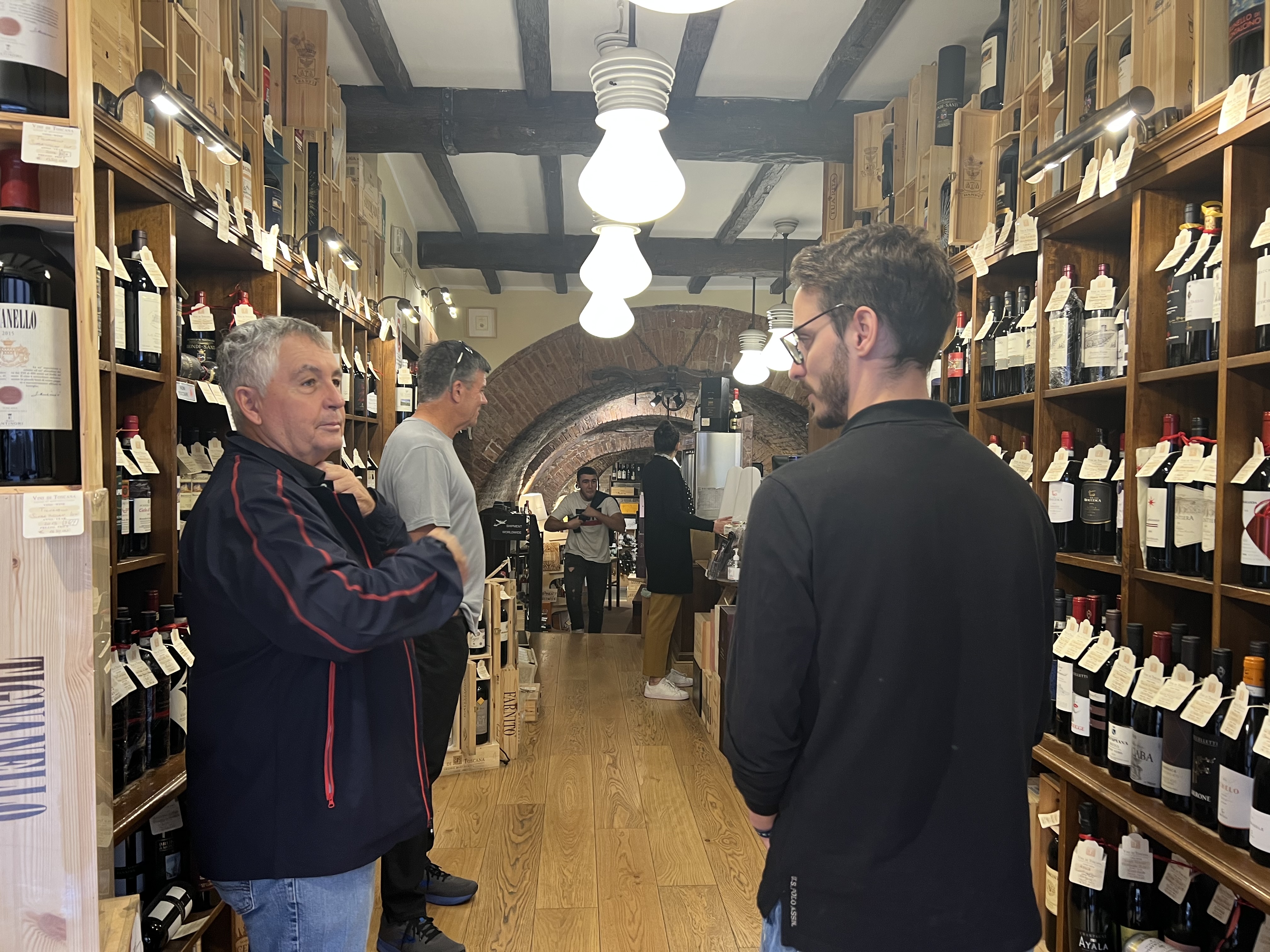 Last Night in Montepulciano
As to be expected, our time in Montepulciano went much too quickly. We celebrated our last night with a wonderful dinner at Restaurant La Grotta. It was about a 3/4 mile , very hilly walk from our apartment, but it was a good workout and gave us the chance to new parts of Montelpuciano.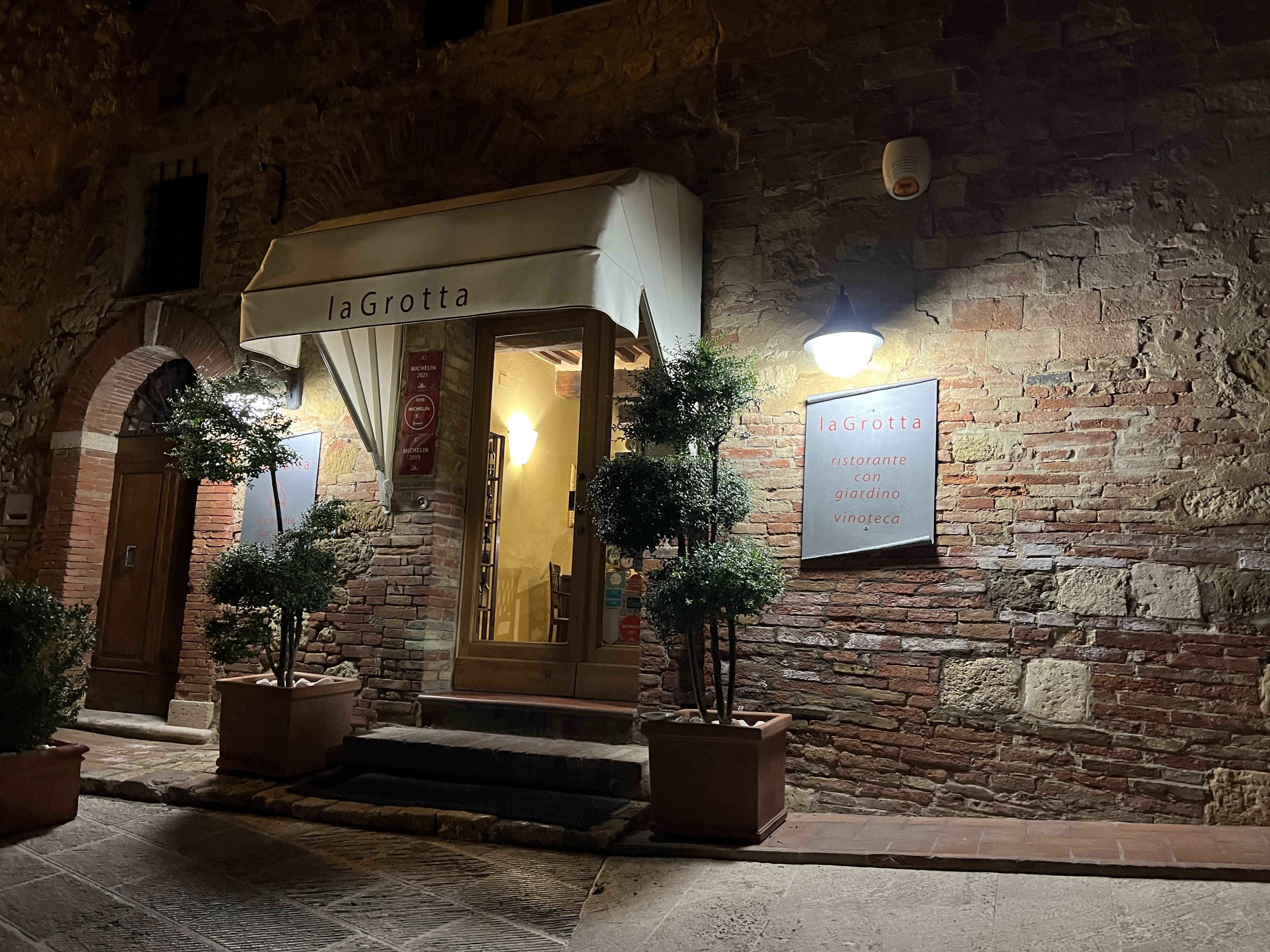 The food was delicious and beautifully presented. I had a "vegetable selection of the season" main course that was so simple and so amazing.
Tomorrow we leave for Rome where we will drop off our rental car and fly to Sicily and Scott will fly home.