Last stop before going home-visiting our dear friend Aurelie and her adorable family in the Savoie region in southeastern France. Aurelie was a Rotary Youth Exchange student when I coordinated the program for our Rotary club in Bemidji, MN and we enjoy chances to connect with each other. She lives in Chambery, an Alpine city surrounded by beautiful mountains. Her home overlooks beautiful  Lac du Bourget, the largest natural lake  in France.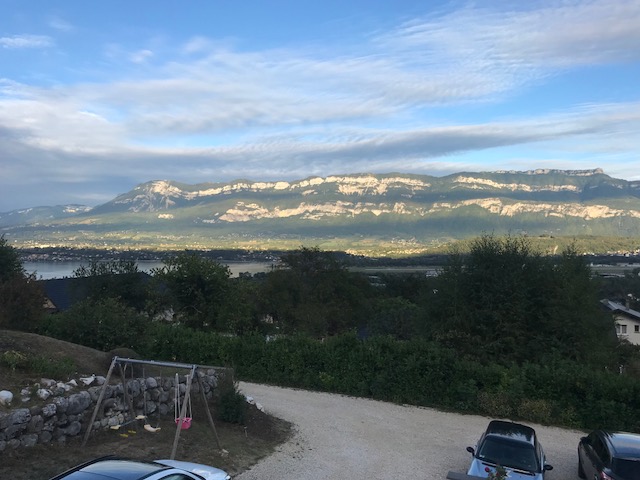 We were disappointed that Jeremy, Aurelie's husband, was away, but we had a wonderful time touring the area with her two daughters. We drove to a ski area atop the highest peak on the other side of the lake.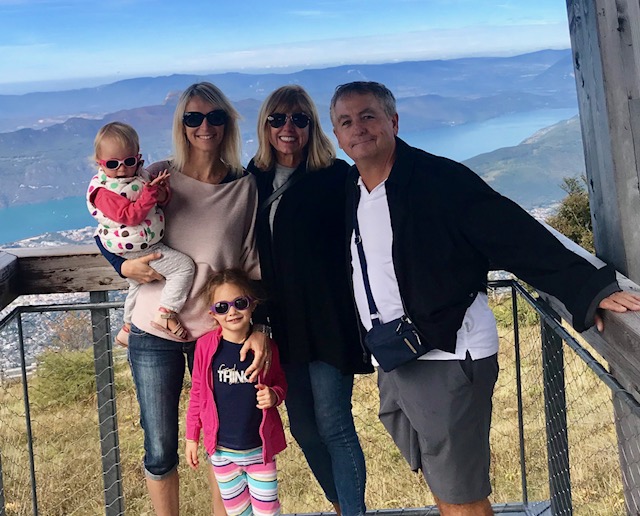 The area attracts outdoor enthusiasts year round.  It is a popular spot for boaters in the summer and skiers in the winter.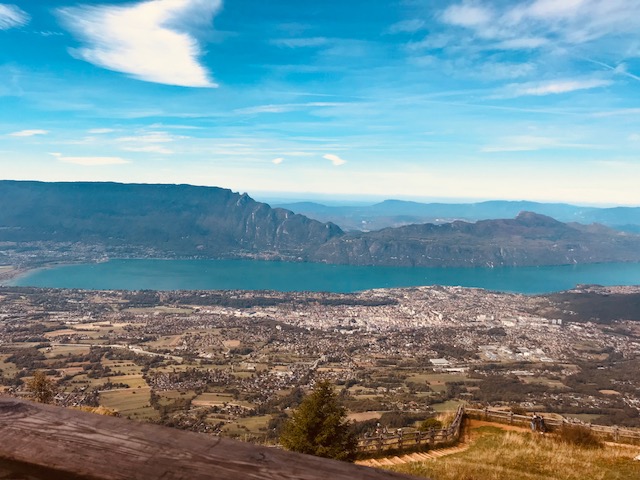 We enjoyed watching the para gliders taking off over the valley and saw a young woman going on her first glide with an instructor.
We ended our lovely day with a delightful dinner at Beaurivage, one of Chambery's oldest gastronmique (gourmet) restaurants.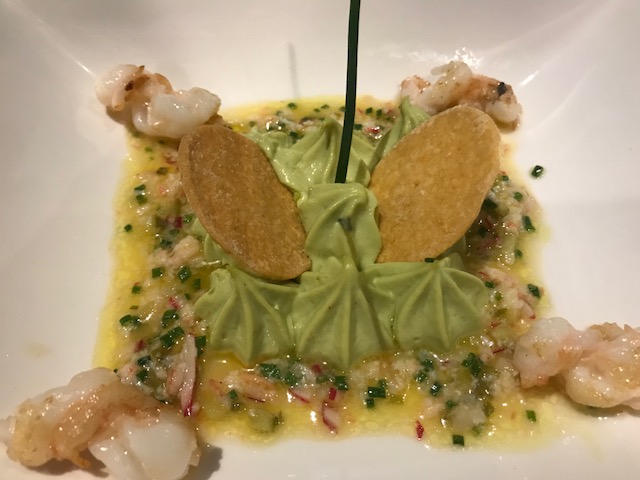 Paul put together a little video of our last few days in France.