Wednesday is one of two market days in Sarlat, and we went to the market with a mission-find the best bread, cheese, vegetables and fruit to make dinner at home.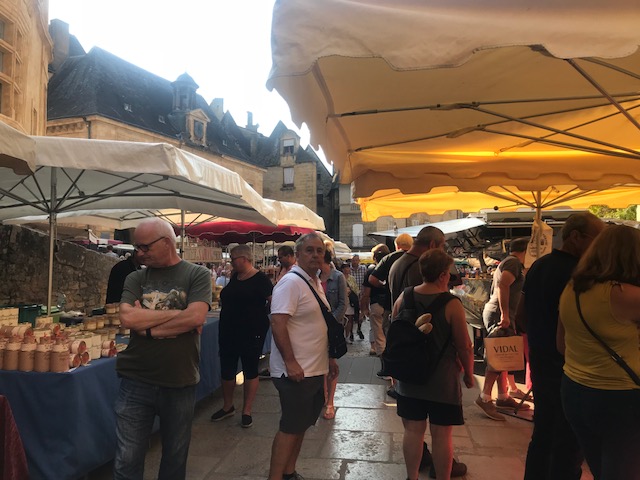 It was fun to look at all the beautiful products.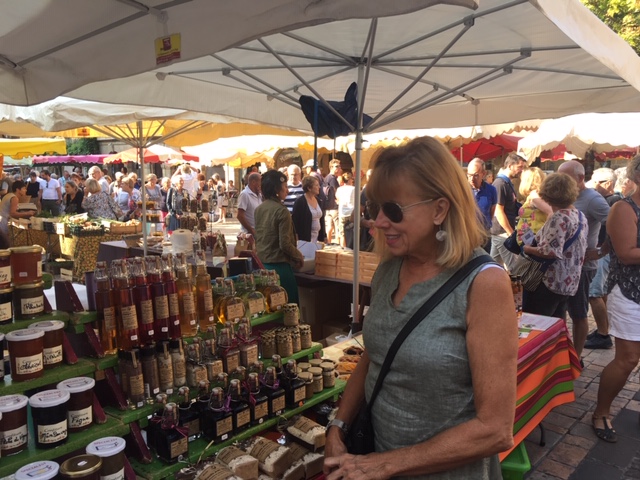 Our favorite encounter was with the cheese vendor who told us cheese made by his grandparents tasted like new love. Who could resist that?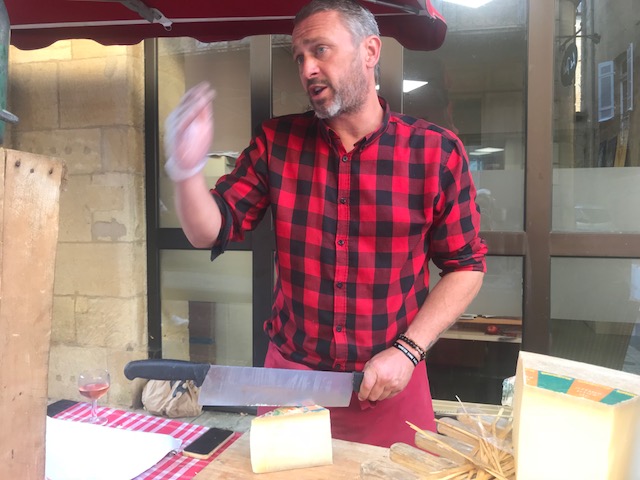 The friendly baker selling walnut bread made buying his bread fun.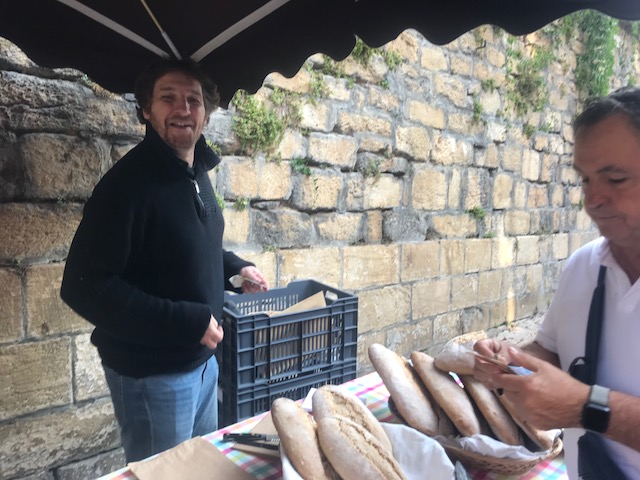 Carrots, green beans, olives, melon and apples completed our dinner shopping. Our fruit vendor asked if we wanted to eat our melon today or tomorrow and chose the best melon accordingly.
After a quick trip home to stow our purchases, we drove about fifteen miles east of Sarlat to visit the lovely Eyrignanc et ses Jardins, billed as the most beautiful gardens in the Perigord region of France.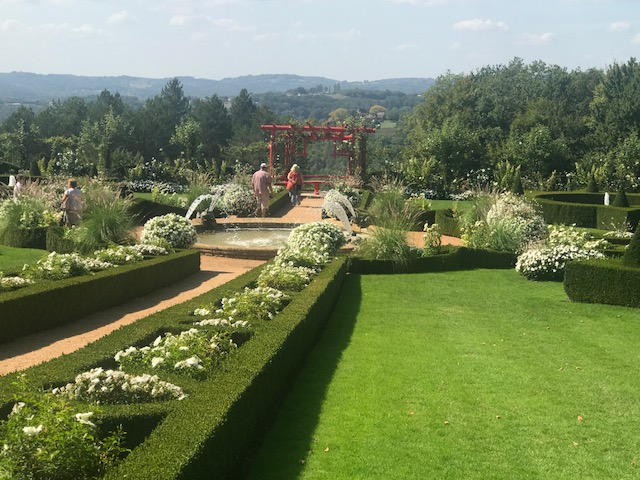 The same family has owned these gardens for 500 years.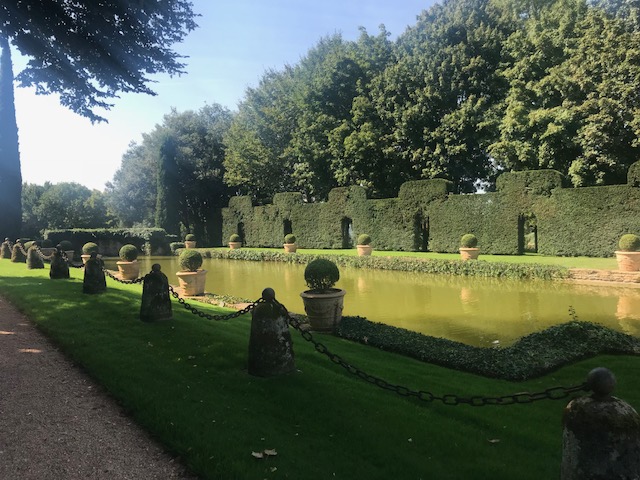 It was another hot day in Sarlat, and the loveliest part of the visit may have been relaxing in comfortable chairs on a cool and shady hill.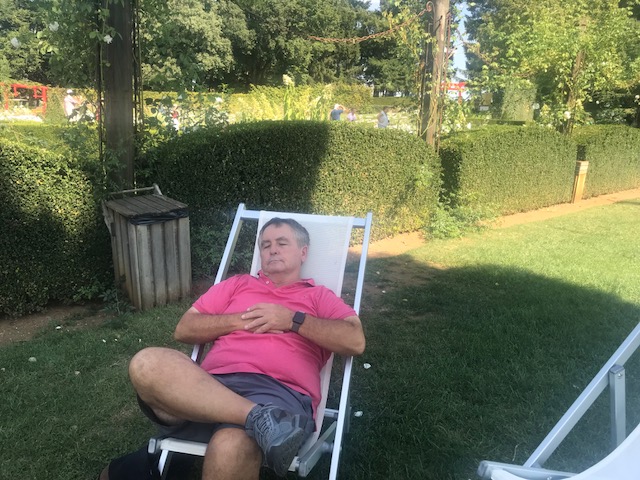 On the way back to Sarlat, we visited Moulin de la Tour, a 16th century mill producing natural walnut oil in their ancestral way. The ancient mill is powered solely by the L'Enea river.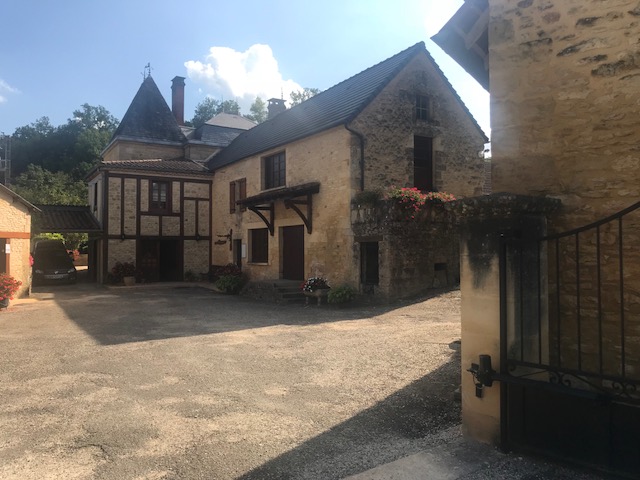 A charming couple own and operate the mill along with their daughter and son-in-law. The husband, who gave the tour, spoke only French, but prior to the tour his wife gave us an information sheet in English, and I could translate a little bit of the tour for Paul.
They purchase walnuts shelled by hand and then grind and process them.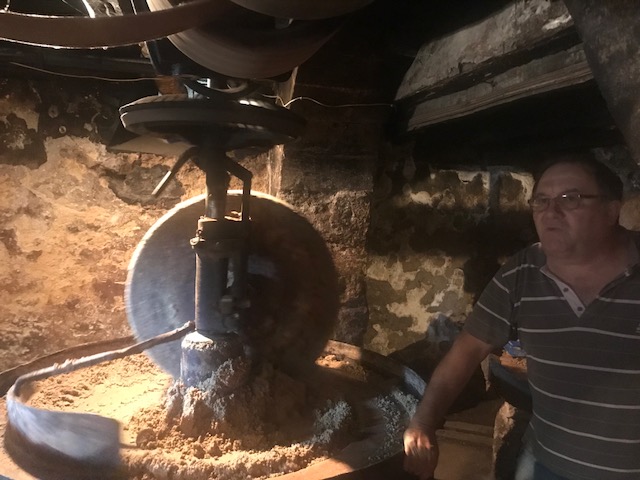 In spite of the wife's limited English and my limited French, we had a delightful conversation about walnut oil, family, Florida and hurricanes.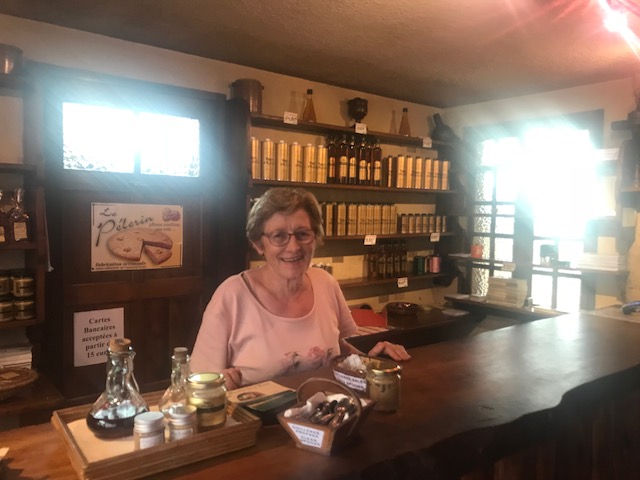 After a lovely day in the Perigord countryside, we returned to our apartment and made our market dinner. Phillipe, our host, had to come over and show us how to turn on the gas oven so I could roast the vegetables. And then we couldn't turn off the oven because the knob was broken. With a little phone guidance from Phillipe, Paul figured out a hack to turn off the oven and all was good.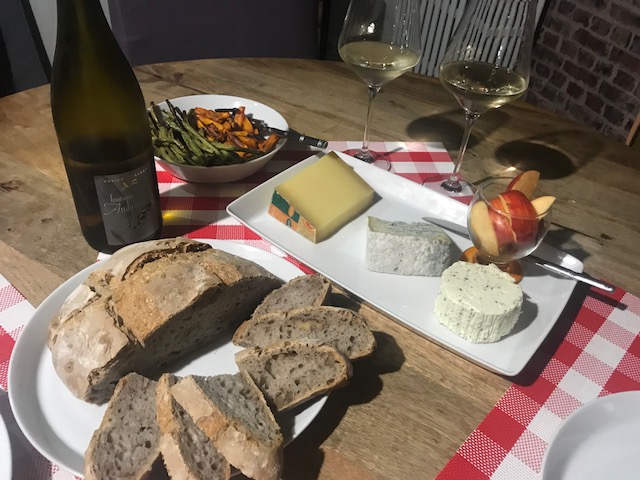 A lovely walnut tartlette was the perfect finishing touch to our market dinner.