Tomorrow we say farewell to Ireland and leave for home. It has been a fabulous trip, and we are looking forward to being home.
Yesterday we drove to the darling little seaside town of Newcastle and stayed at the Conlyn House B&B. I love the view of the Irish Sea from our window.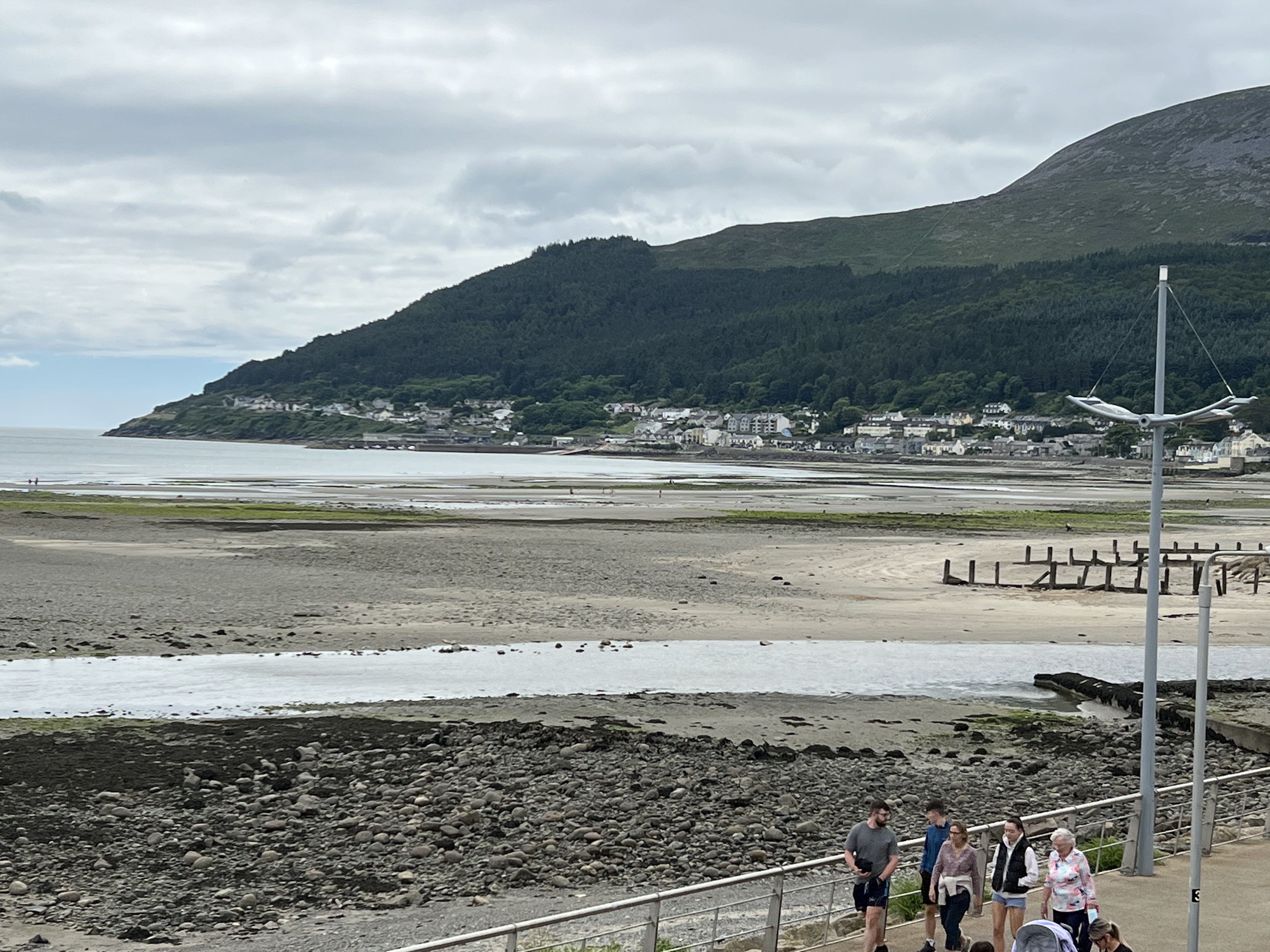 We had another small-world moment when we were checking in and our host told us she had lived in Clearwater Beach, about an hour from our home. After lunch we explored the main street of Newcastle, located at the foot of Sileve Donard, the highest of the Mourne Mountains.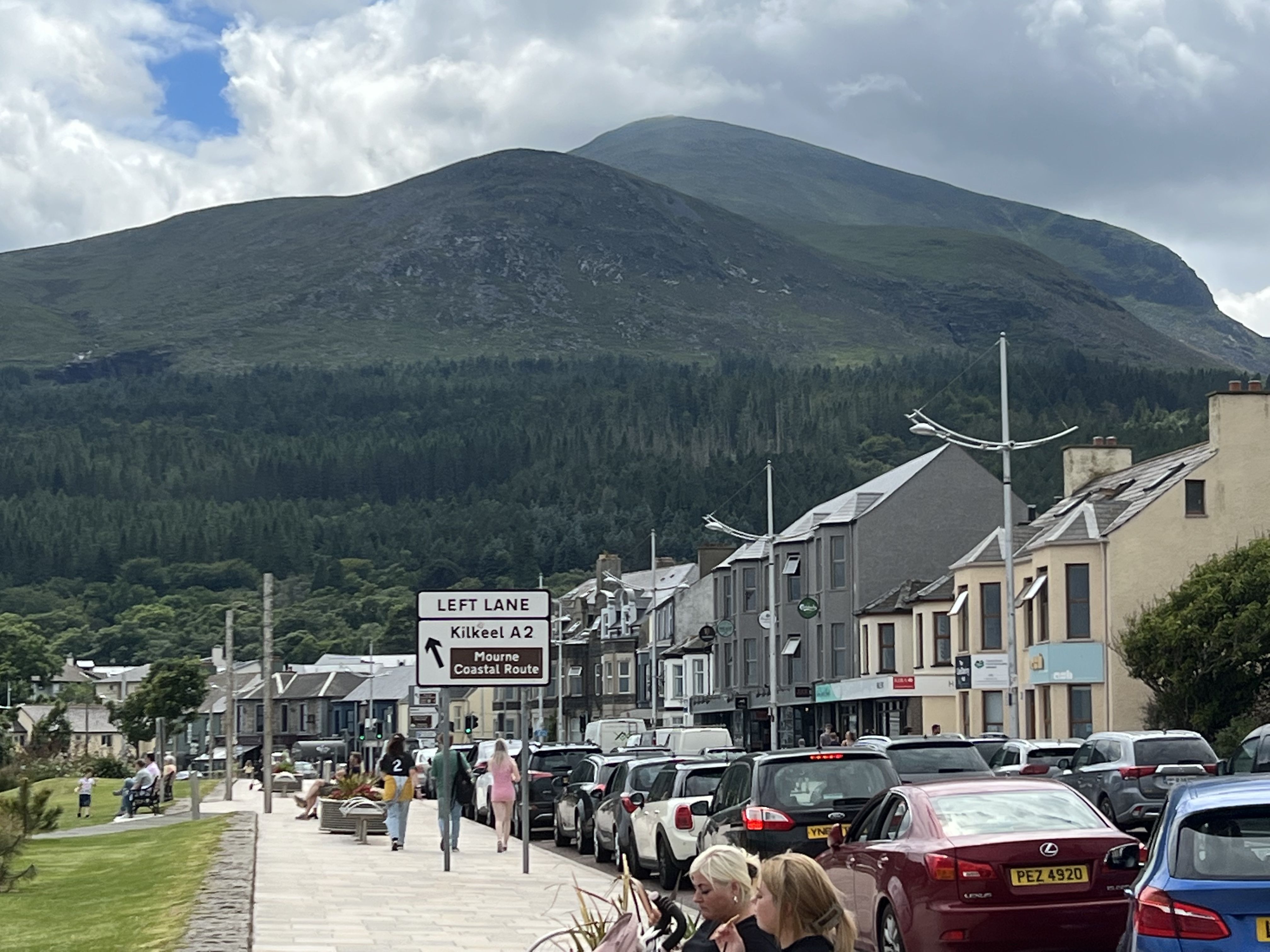 After a lovely dinner at Great Jones, we had to have sticky toffee pudding one last time.
Golf at Ardglass
Today we drove about twenty minutes down classically-Irish narrow roads to golf at Ardglass Golf Club.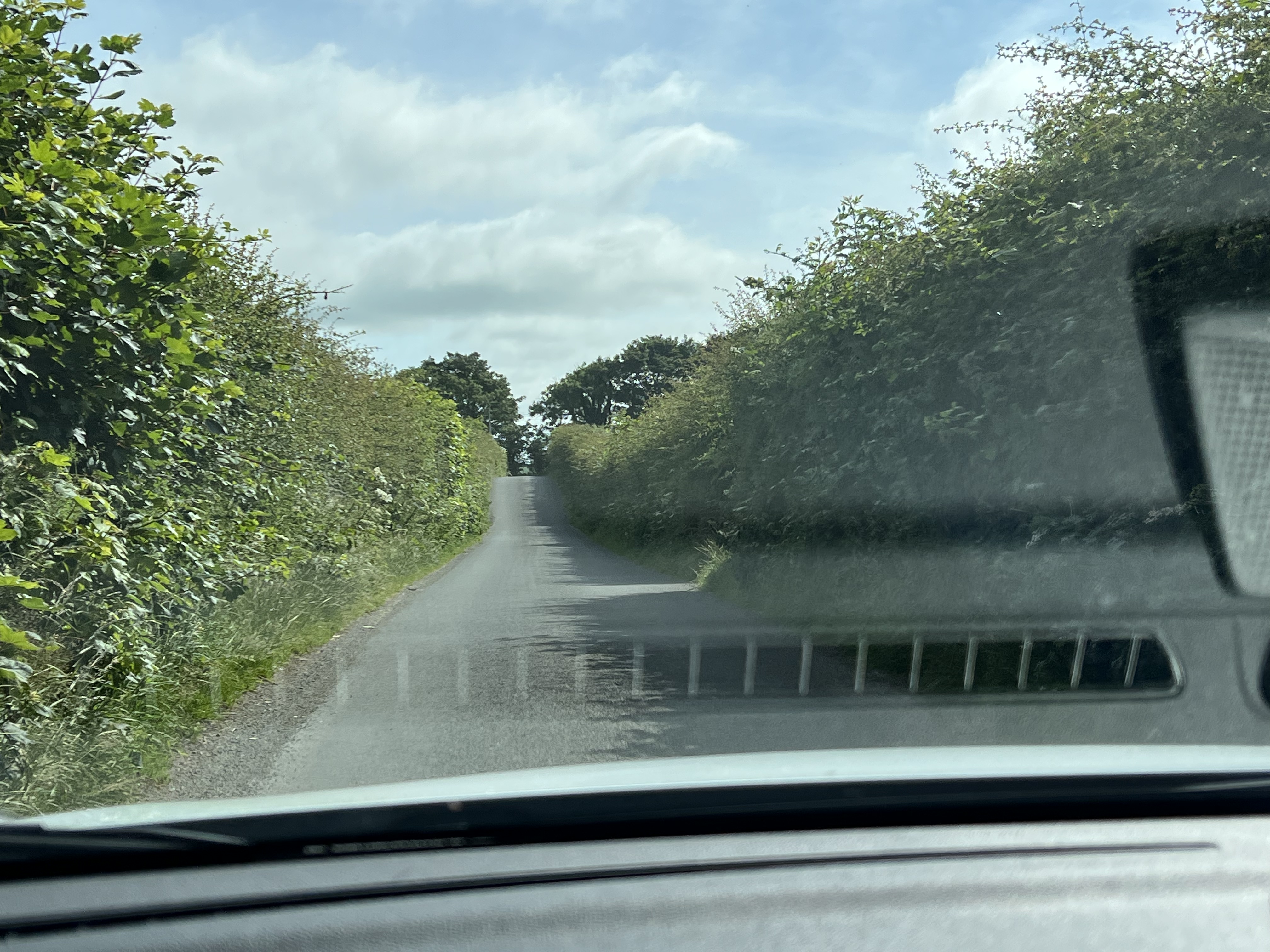 It has the oldest building used as a golf club house in the world.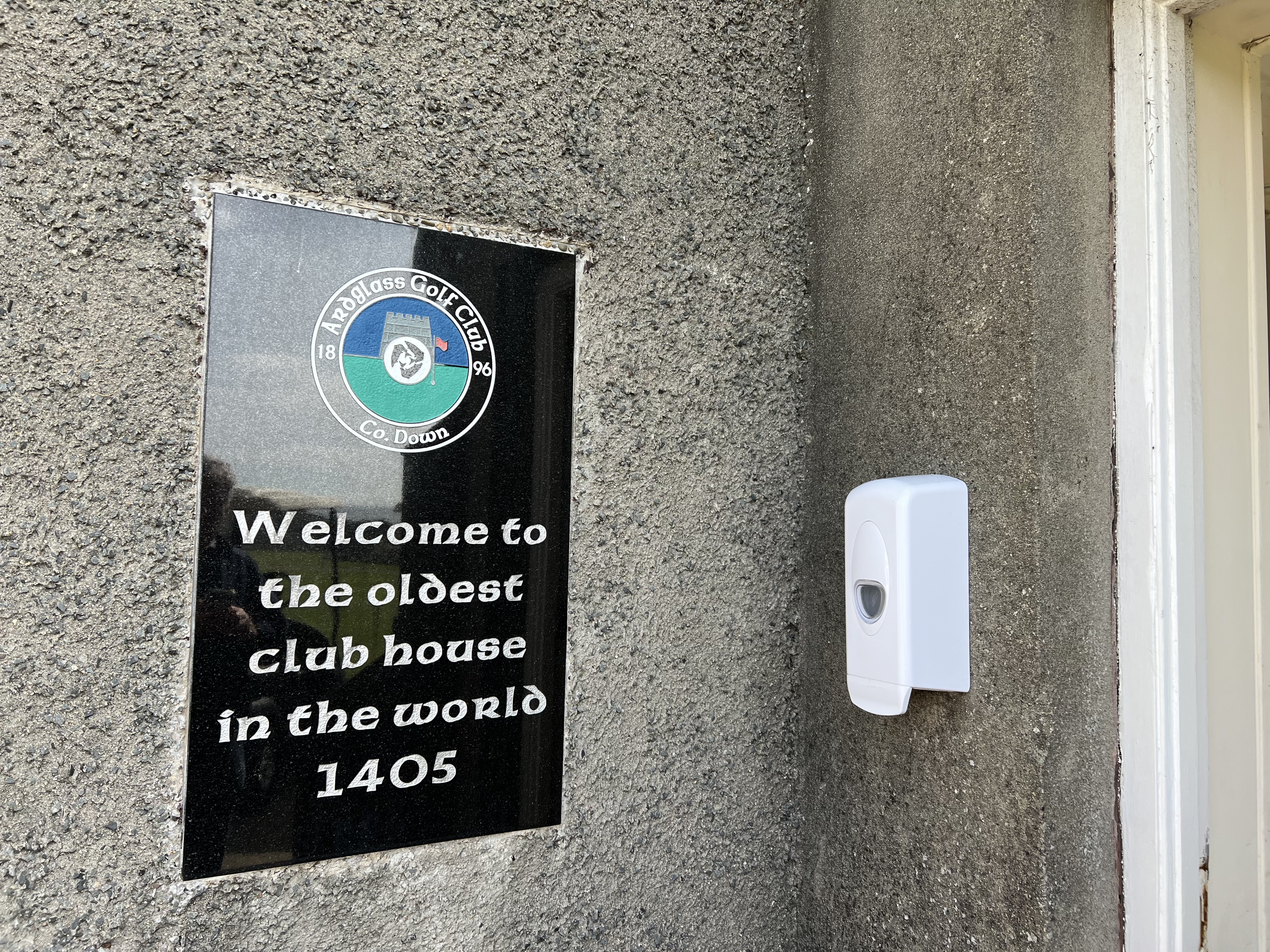 The present building was first a fortified warehouse that operated as a safe haven for 15th century importers and exporters.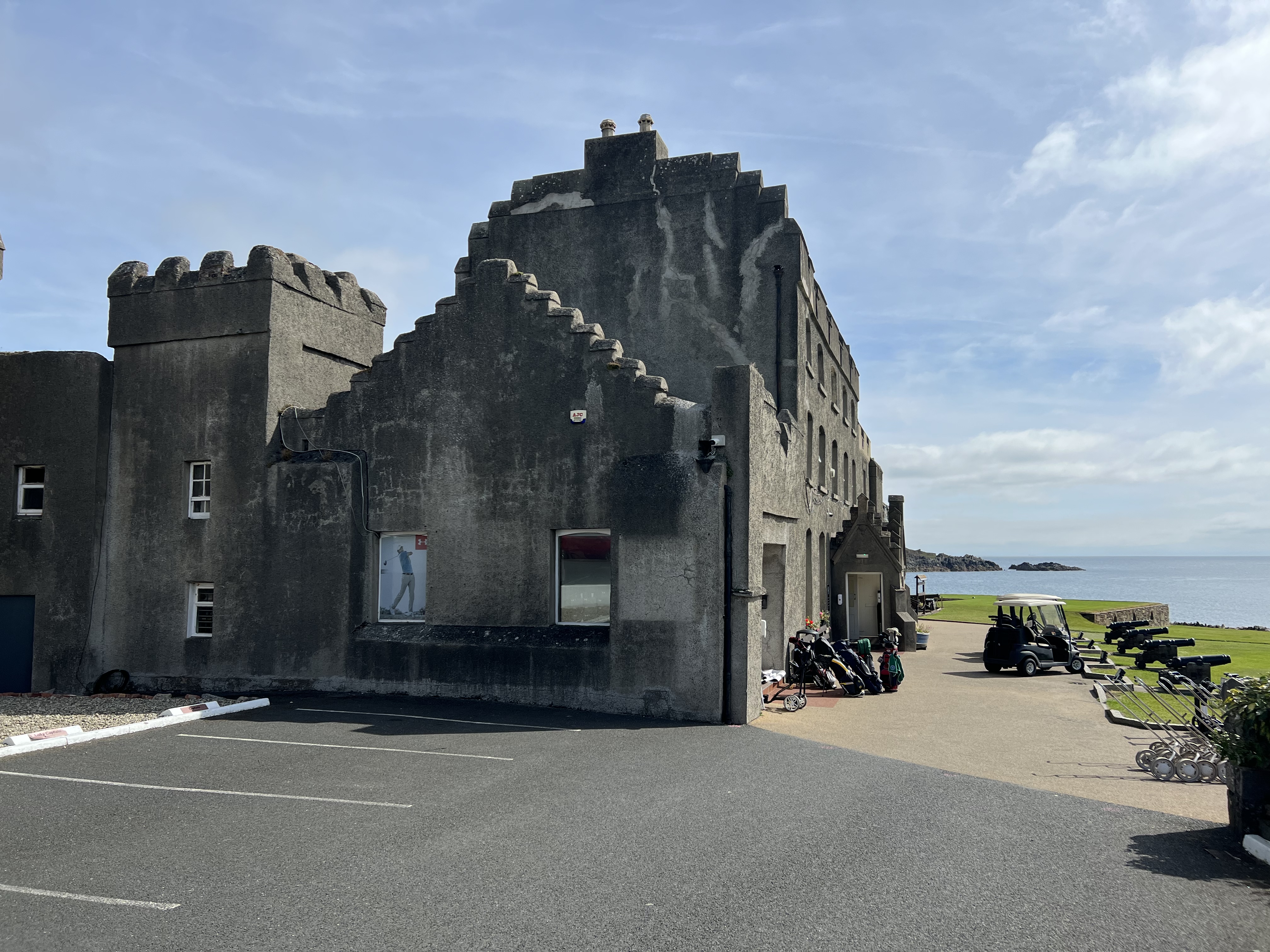 In addition to the stunning views and challenging roughs, a few holes have little white stone cottages. On the 16th hole, Paul's drive, which missed the fairway by just a couple of feet, landed behind one of these cottages. The green is about 150 yards directly behind the cottage. His second shot bounced off the roof, shot forward more than I ever thought possible and Paul parred the hole.
Ireland really strutted her stuff for our last day, the warmest, sunniest day of our trip. The golf course was beautiful. And everyone we talked to was extra friendly. It was the perfect last day.
Final Thoughts
Fingers crossed that our flights tomorrow get us home without too much excitement. As we make our final preparations to leave, I have been thinking of all the things I love about Ireland. And there are a lot-amazing nature, complex history, sticky toffee pudding, long days, ancient ruins, and on and on. But at the top of my list are the friendly people. People that always have time to chat, who want to know where you are from and what you think about Ireland. People who can tell a great story and make you laugh. People who are always ready to welcome you to their country.
A comment from an "Ireland, Tips for Travelers" FaceBook group I joined when we arrived says it best. The writer gave 12 great tips, but it was #13 that powerfully spoke to the appeal of this glorious country.
Tip #13-"There is no way to be unhappy here. My husband has terminal cancer but despite that, we are having a great time. The people, the sights, the sounds, the sheep (not to mention cows and horses) just put a smile on my face. Ireland feeds my soul."