Although we had been in Portstewart for a week, I was no where close to being ready to leave. At the same time, I was excited to get to Belfast and worried the time there would be too short. Perhaps that is part of a great trip-wishing you could stay longer.
We spent our last full day in Portstewart golfing at Royal Portrush Golf Club, the home course of PGA tour winner Graeme McDowell. It is a lovely course, and all I can say about my game that day is I am glad Ireland doesn't have wood ticks.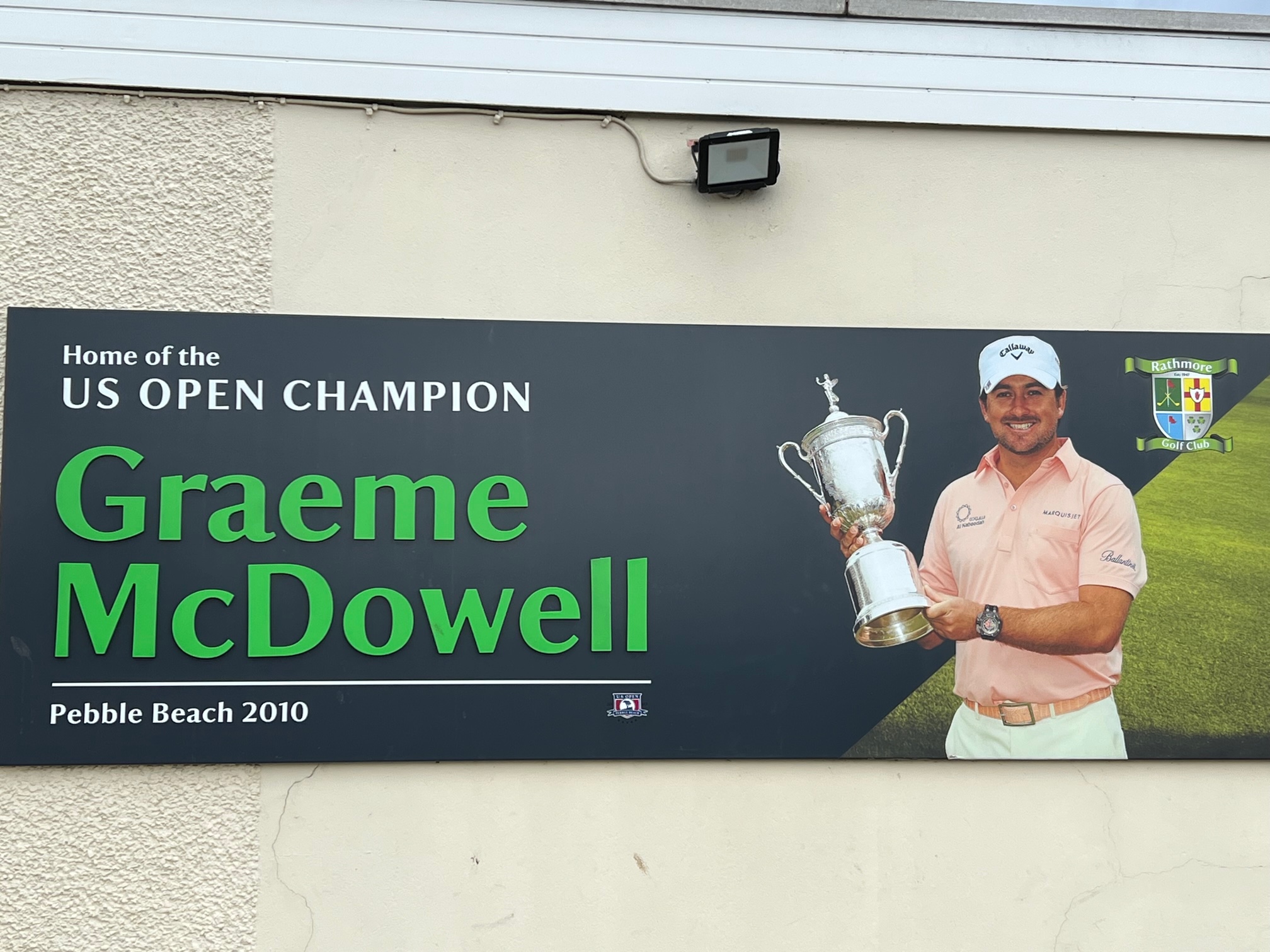 On the Road
We had time for one visit on our drive between Portstewart and Befast. Deciding what to visit was hard because there were so many appealing choices. We chose the walled gardens at Glenarm Castle for three reasons-the visitor center rep in Ballycastle recommended it, I love visiting gardens, and it was just a little detour from our route.
Irish Soup
Although it rained the entire time we were driving to the gardens, it began to clear as we arrived. Before touring the gardens, we ate lunch in the lovely little tea room. I had my favorite Irish lunch-soup and bread. This time the soup was potato and leek. I have become a bit of an Irish soup expert on this trip and have decided Irish soup is the best. Most of the soups I have had are creamy, flavorful vegetable soups without cream. It's like a healthy indulgence.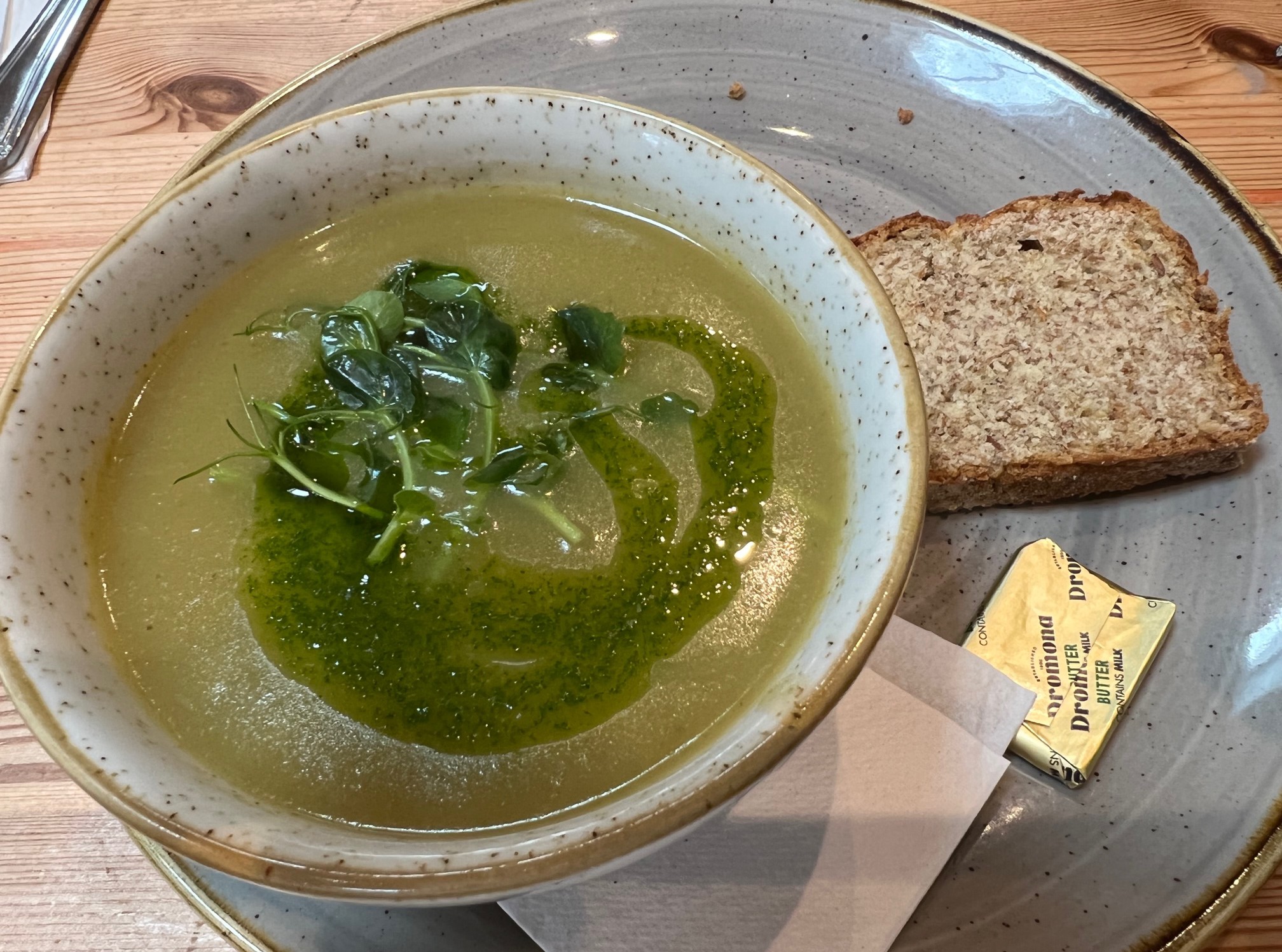 Rain Gear
After a week in Ireland I realized I needed better rain gear. Firmly believing the adage there is no such thing as bad weather just bad clothing, I bought two items that made a huge difference in dealing with the weather-water-proof pants and a water-proof jacket with a hood. After experiencing a failed rain hat, I was ecstatic about how much better my jacket with a hood worked. As we prepared to tour the gardens, it looked like it might rain, so I put on my rain pants and hooded jacket. Bring on the rain-I was ready.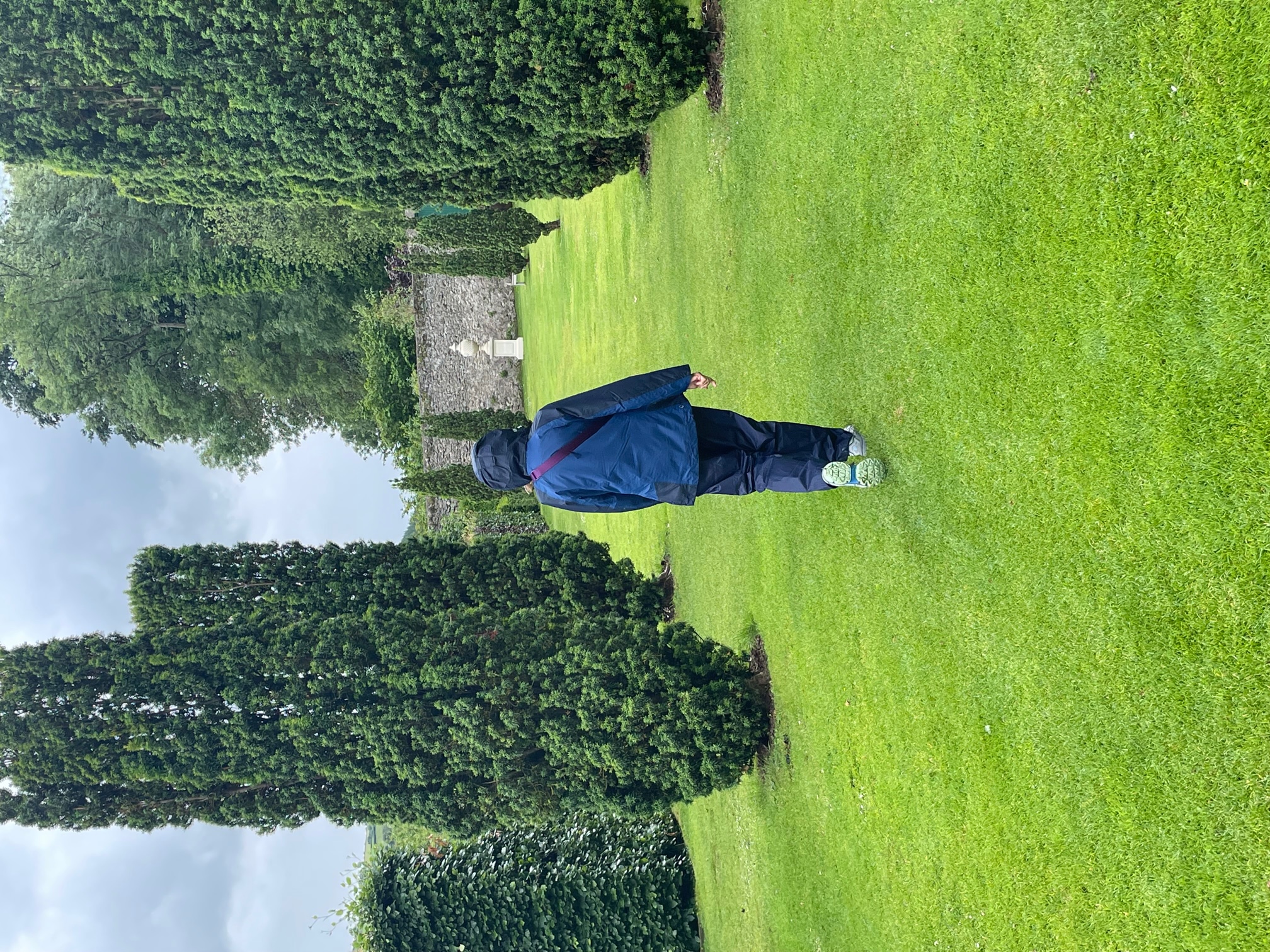 My rain gear worked its magic. Once I put it on, the sun came out and the gardens were bright and sunny. Maybe there's a Murphy's law about rain gear and rain.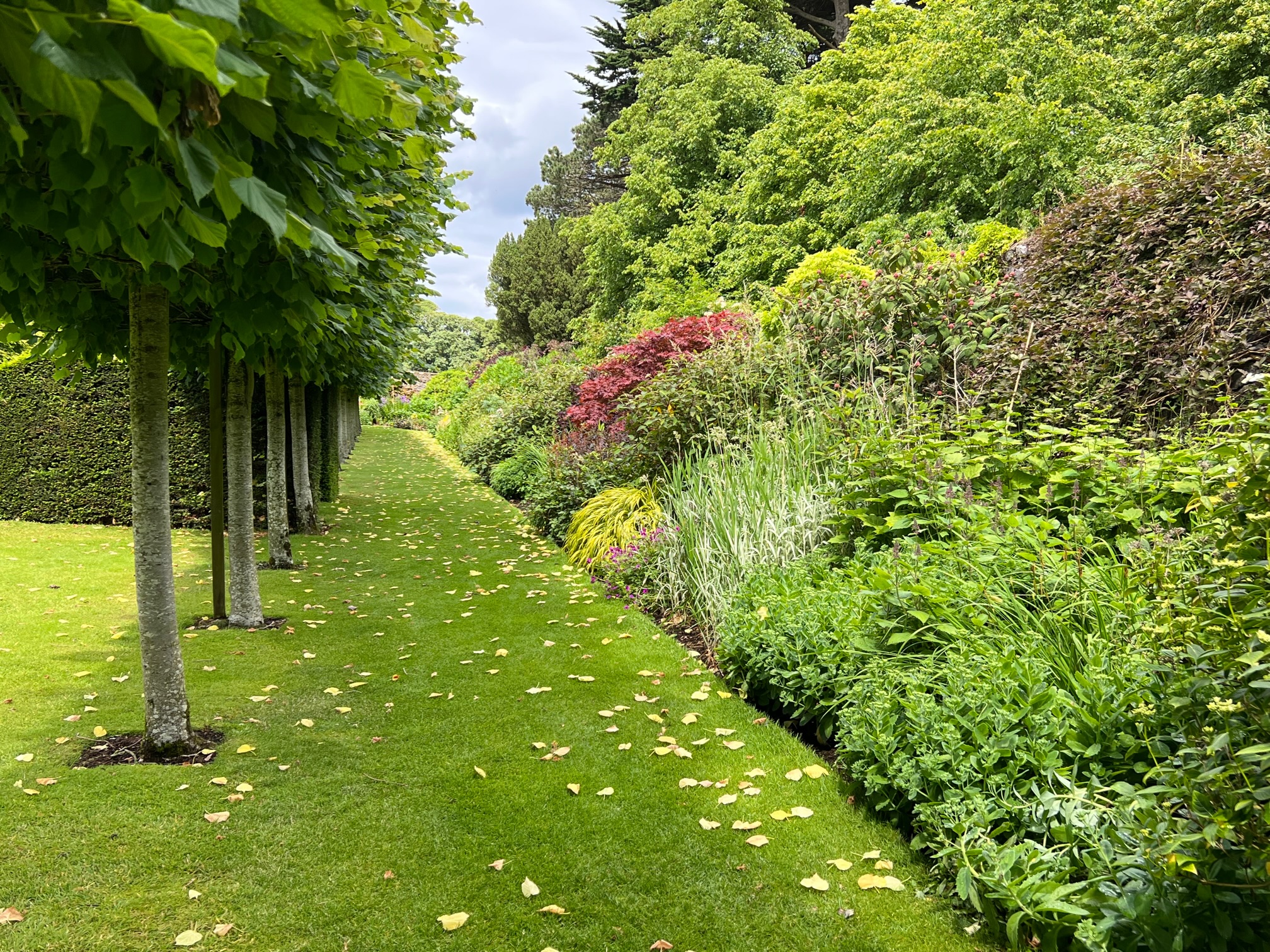 Glenarm Gardens
Glenarm Gardens has an interesting history. Dating from the 18th century, its original purpose was to grow produce for the castle. Later, in the 1930s, the 11 garden staff ran the garden on a commercial basis, selling its produce at a Belfast market. During WWII much of the produce was used to feed the 2,000 troops housed on the estate.
Following WWII, the garden fell into disrepair until Lord and Lady Antrim began restoration in 2001. After four years of work, they opened the garden to the public in 2005. In addition to beautiful flowers and shrubs, herbs and fruit trees echo the original purpose of the garden.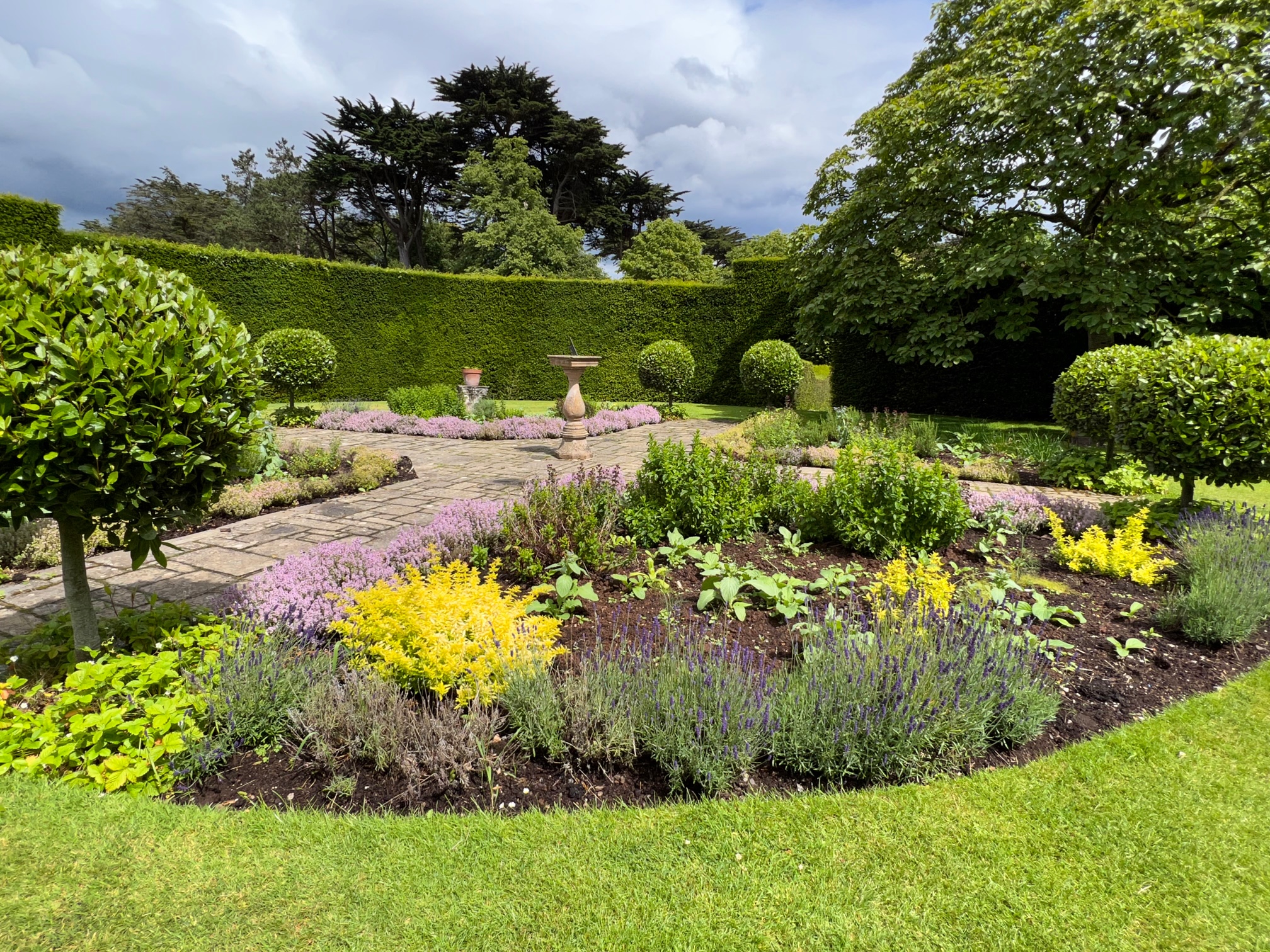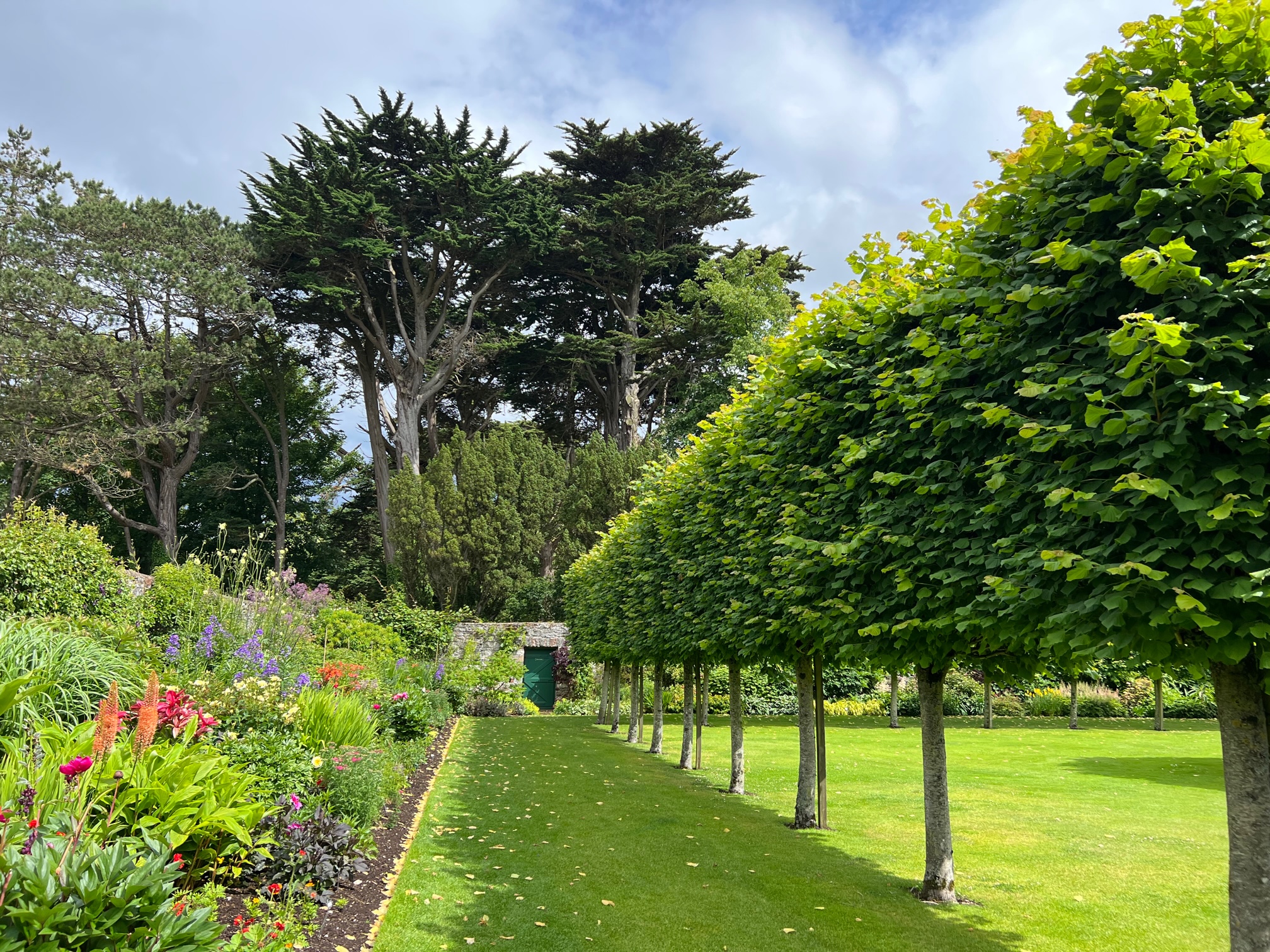 Although the castle was closed to visitors while we were there, we could see it across the garden walls.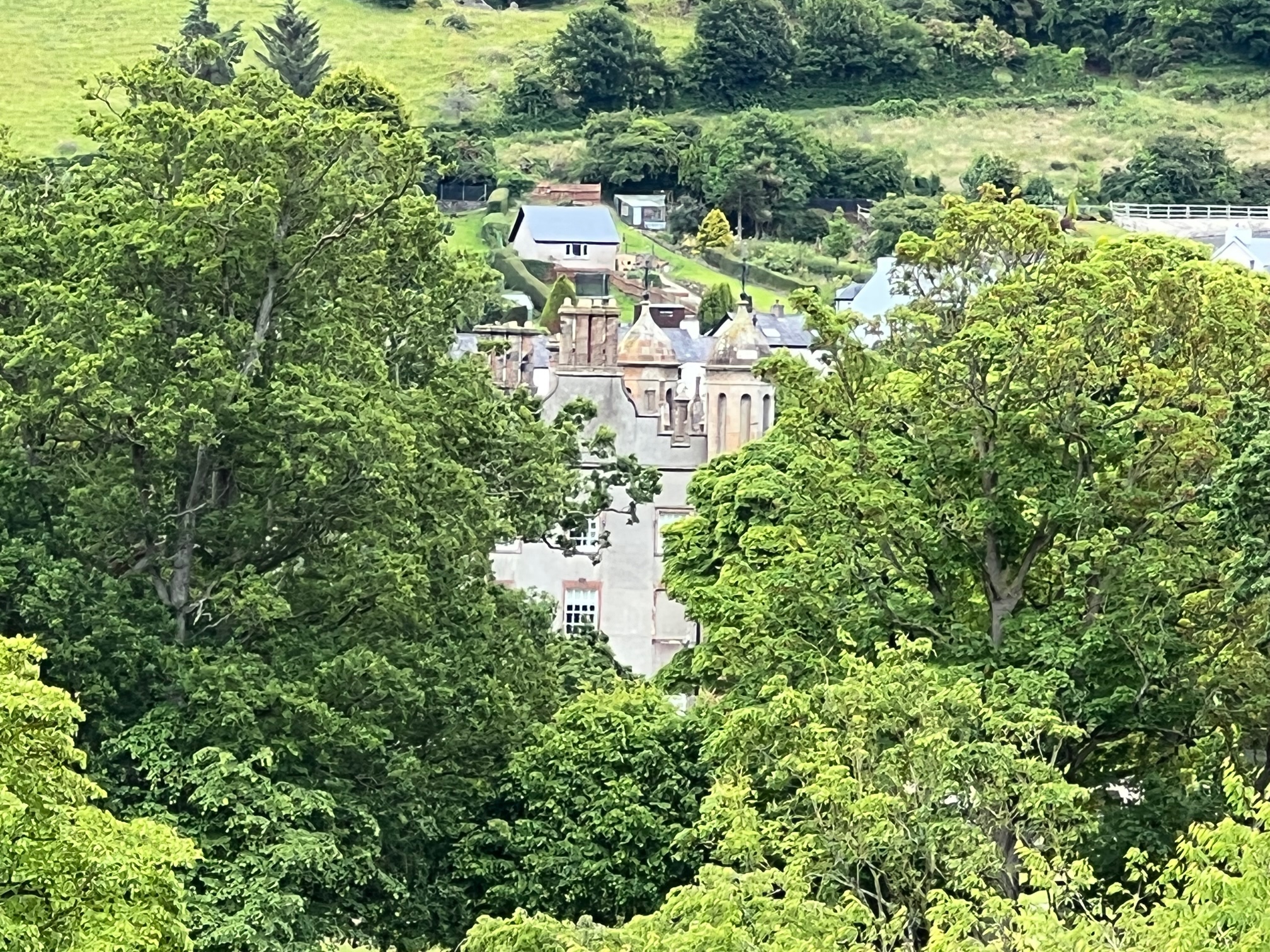 A beautiful woodlands garden was on the side of the formal gardens. Walking it made us feel like we were back in northern Minnesota.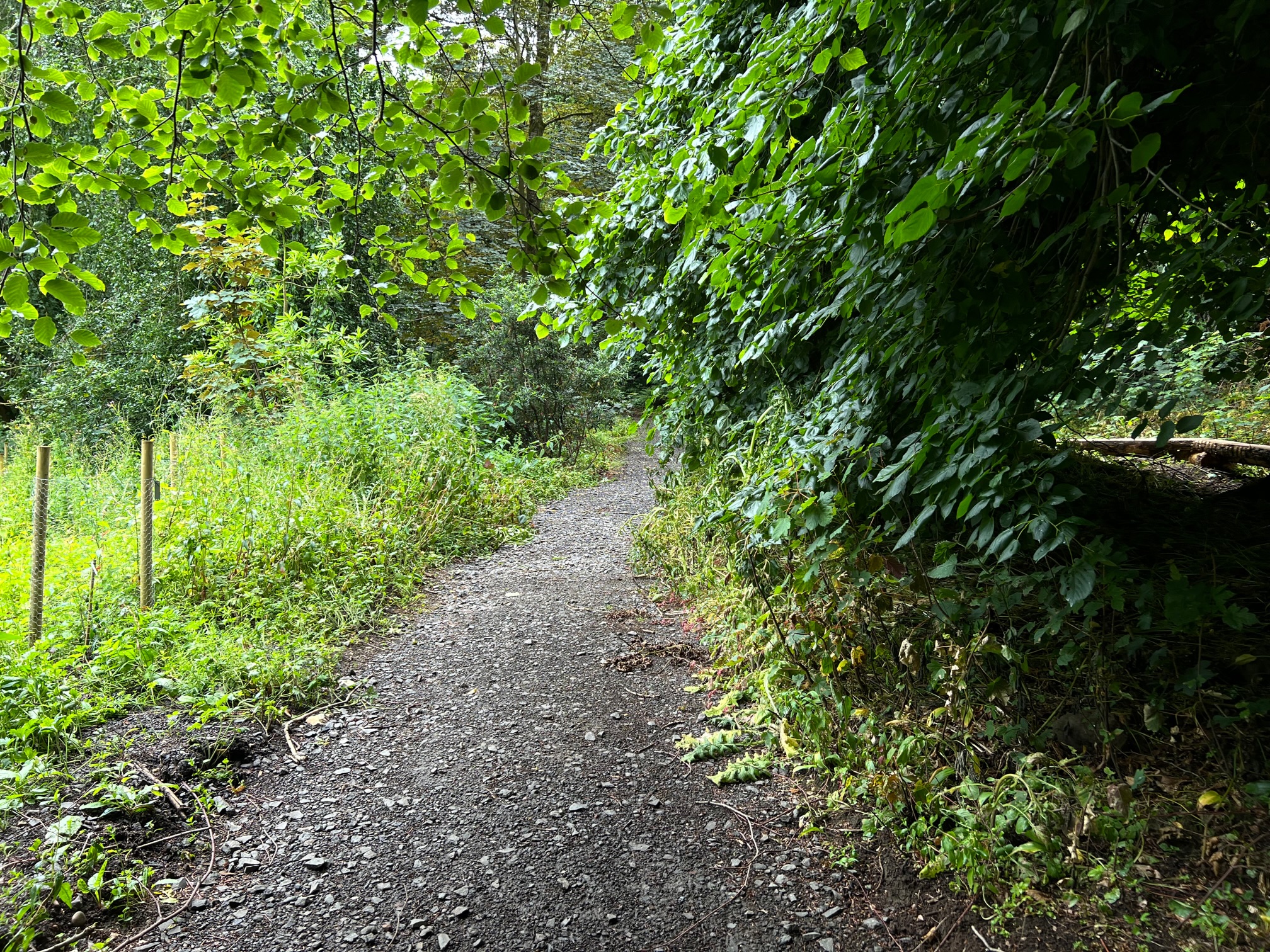 Although the garden was smaller than we expected, it was lovely and serene. There were not many people visiting. At times we would have an entire garden section to ourselves. It provided a lovely pastoral balance to the excitement and energy we are anticipating in Belfast.