After six wonderful weeks in Italy, we are heading home tomorrow.  Today we left Siena to return to  Florence for our flight home.   We made a brief stop in the lovely town of Volterra.  Although it was raining and cold, we enjoyed exploring a little bit of the town.  We toured the Palazzo Viti, a beautiful home that is still occupied by Signora Viti (I think she sold us our tickets) and ate one last traditional Tuscan meal.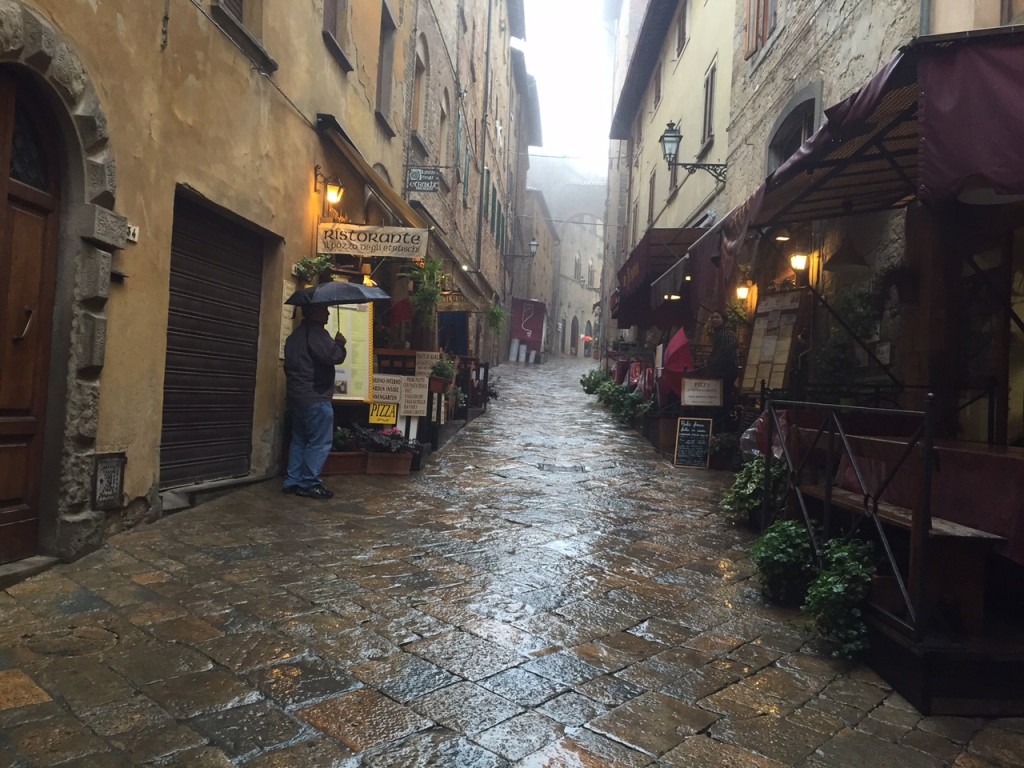 Paul and David were a great team navigating and driving through the many hill towns we visited this last week.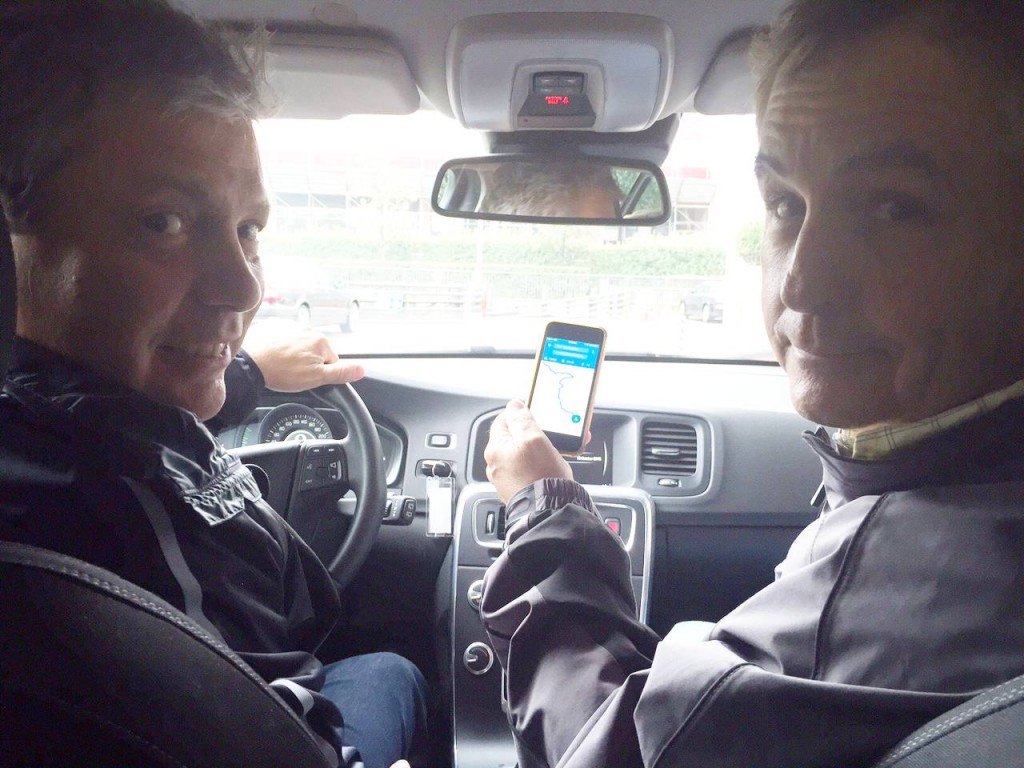 In addition to the wonderful memories I am taking home, I am leaving with vivid impressions and greater understanding of this beautiful area of Italy. Regional loyalty and distinction is strong.  Early in our trip an Italian told us he couldn't understand Italian spoken by people from other parts of Italy because it was so different.  We experienced a little bit of this difference in Siena when a waitress explained to us how to pronounce "grazie" and it was not how we heard it pronounced in Firenza.
There is no such thing as Italian food; there is regional food.  At lunch today our waitress told us about dishes that were typical of Volterra, not Tuscany where Volterra is located.  Firenze and Siena are about an hour apart, but other than gelato, the deserts are very different.  I liked Siena desserts better.
Italian men will kiss your hand (at least chefs and restaurant owners do.)  Italian is easier to learn than I thought (wish I had spent more time on this.)  Tuscany really does look like all the paintings of it.  Italians live and work in buildings that are older than our country.
My final impression of our six weeks in Tuscany? Bellissimo!