Almost every Italian we asked about recommended villages to visit in Tuscany said, "Go to Monteriggione."  Built in 1214-1219 by the Sienese as a defense against the Florentines, the little walled village sits almost totally intact on the side of a hill.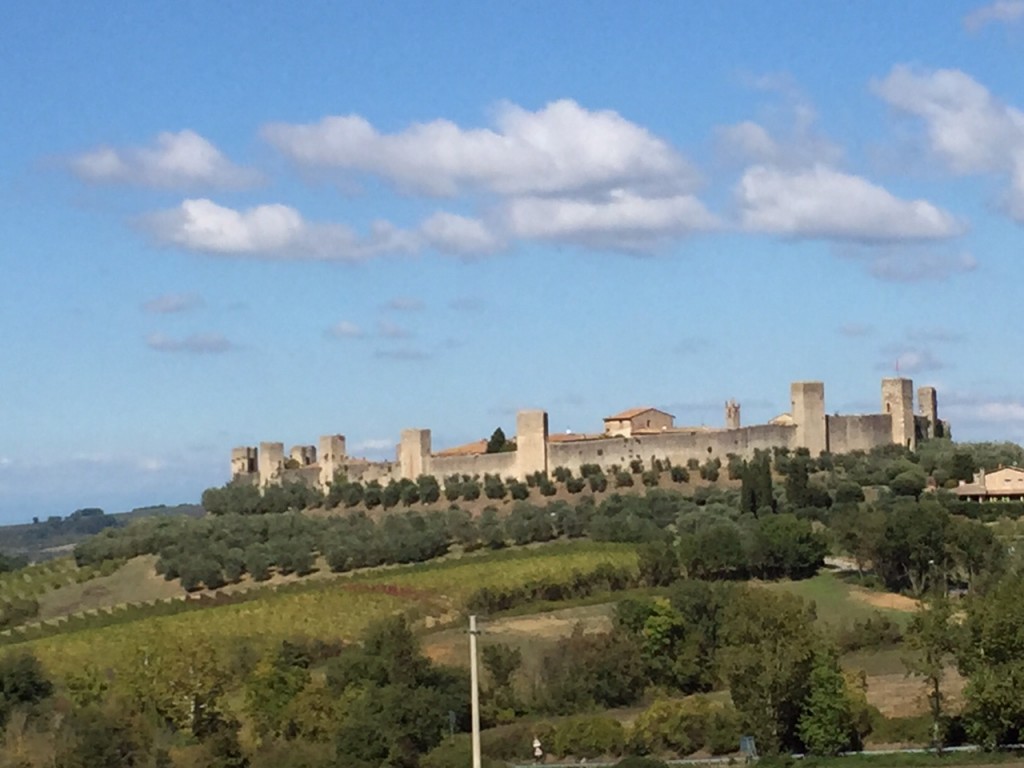 Walking through the village gate is like stepping back 800 years in time.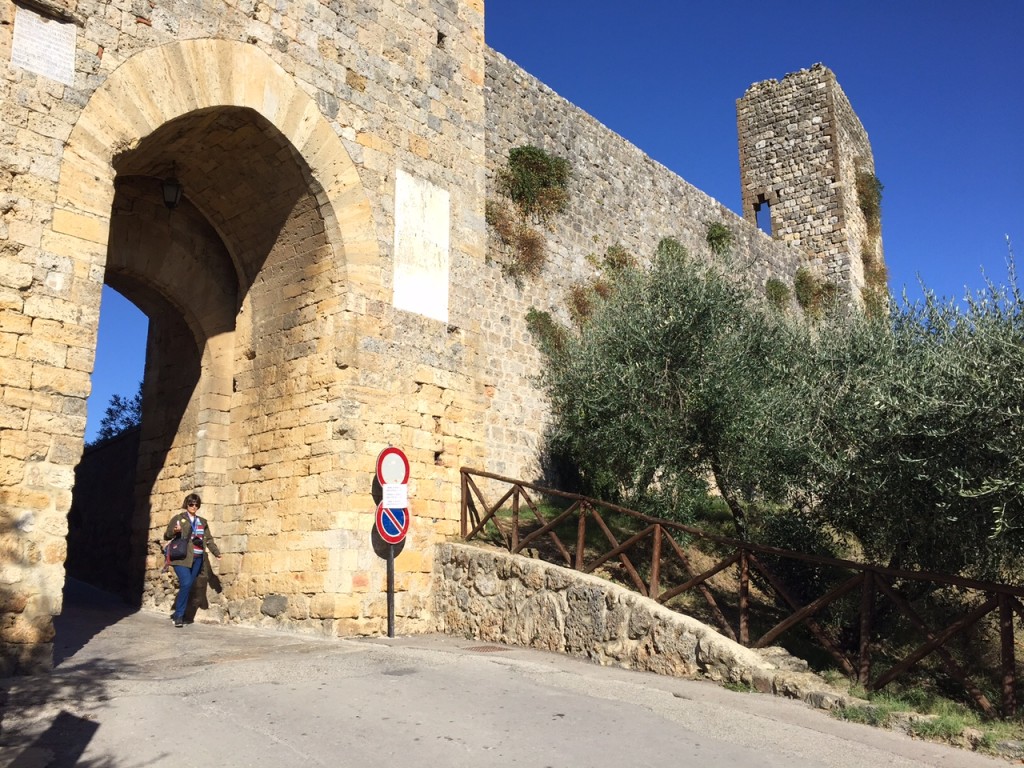 The simple Romanesque church sits on the Piazza Roma,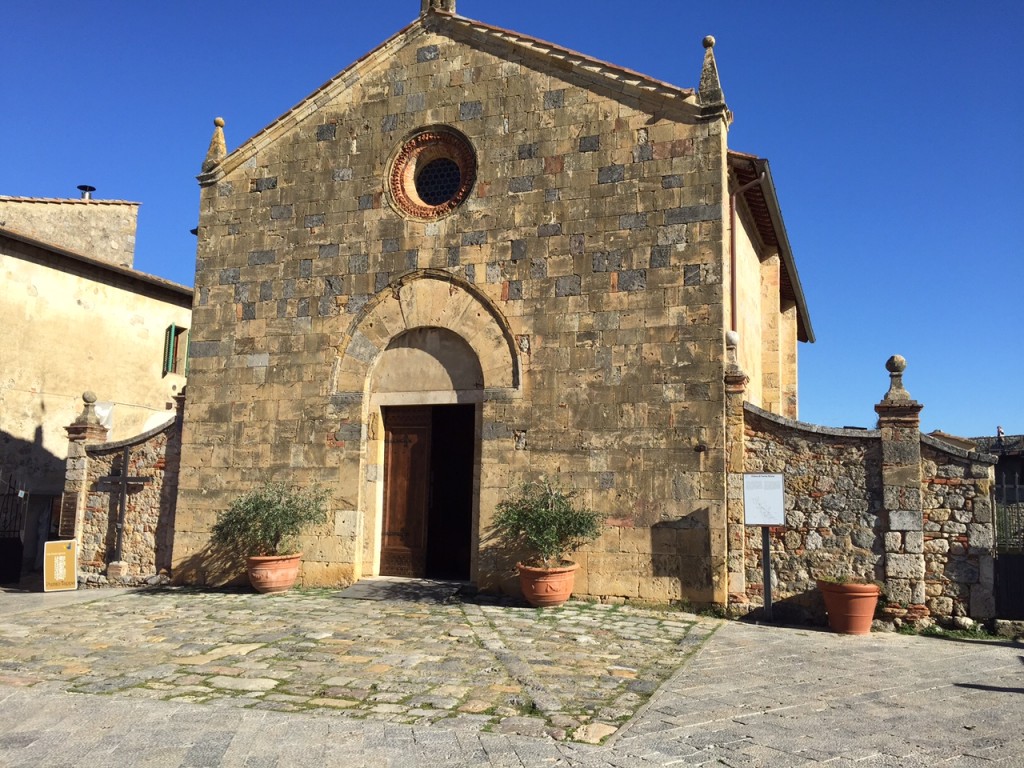 It was fun to walk along parts of the wall and imagine sentries watching for threats.  Monteriggio is a little village and in less than an hour, we had seen all of it.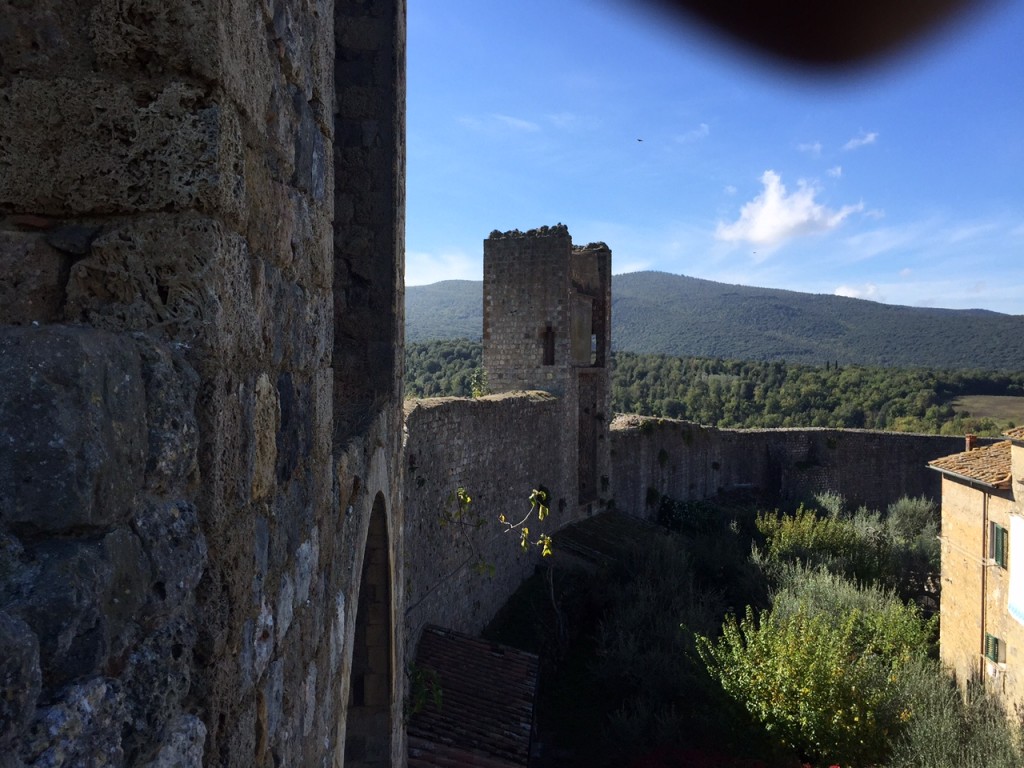 The Via Francigena passes through Monteriggioni, so we were able to combine hiking part of the trail to Siena with our trip to Monteriggioni.  Running from Cantebury to Rome, the ancient pilgrim route was first mentioned in a document in 876.  In ancient times, the route connected abbeys, not cities.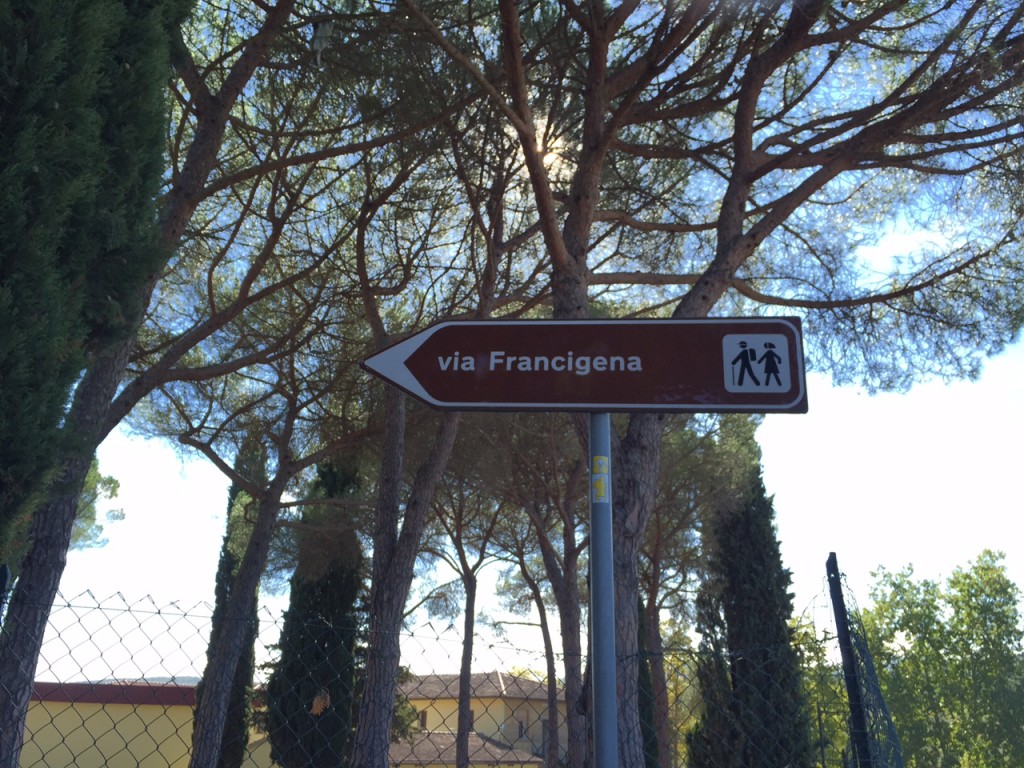 Designated a Cultural Route in 1994 by the Council of Europe, the routes are being more clearly identified to make hiking the trail easier.  The Region of Tuscany is leading the way to recover the Italian leg of the route.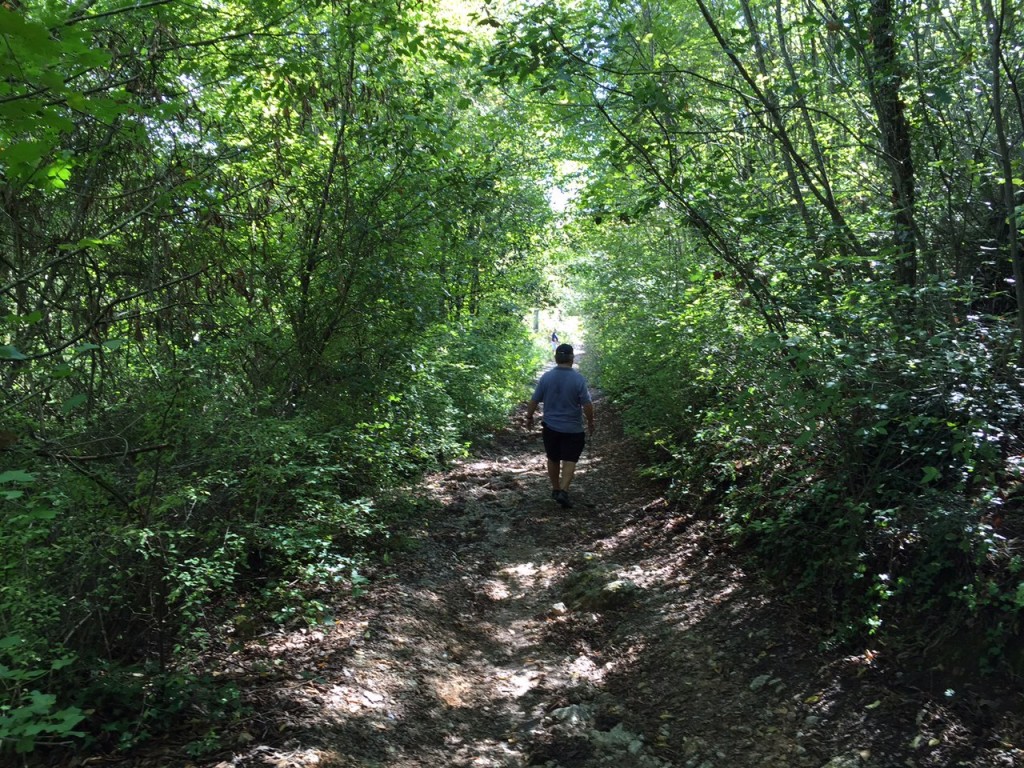 Up hills and over very rocky paths, we passed beautiful stretches of Italian countryside unlike any we had experienced before.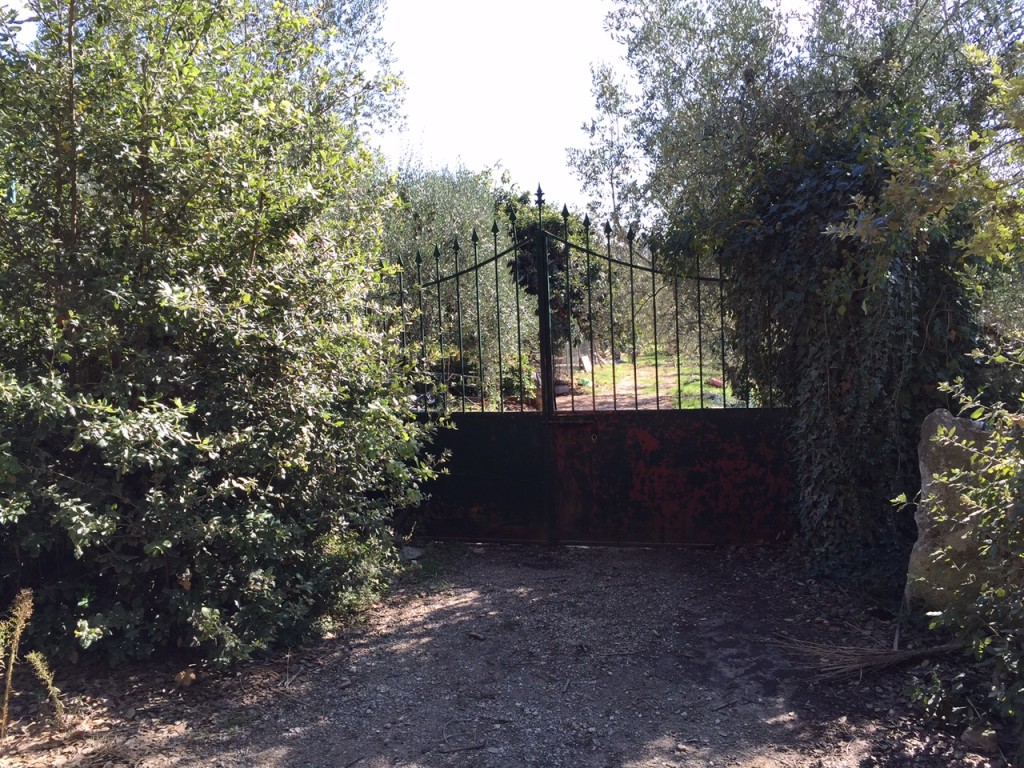 We went by vineyards and olive trees.  As we walked by one farmhouse, an older woman sitting at the window waved to us.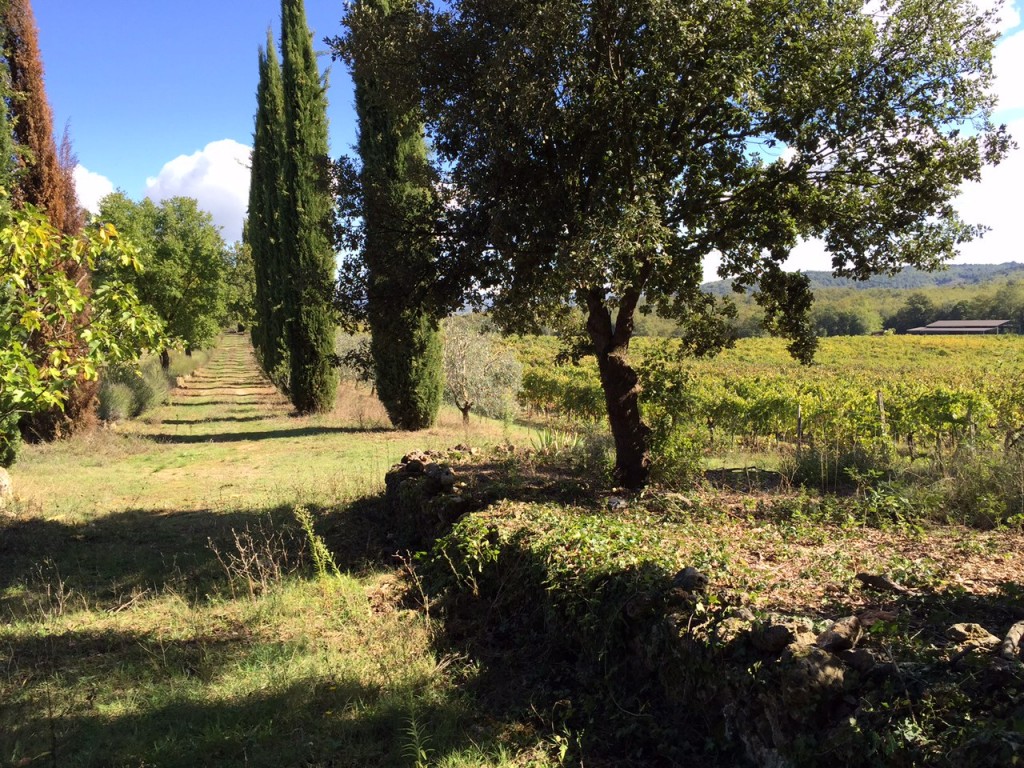 Some day I hope to hike from village to village along this historic route.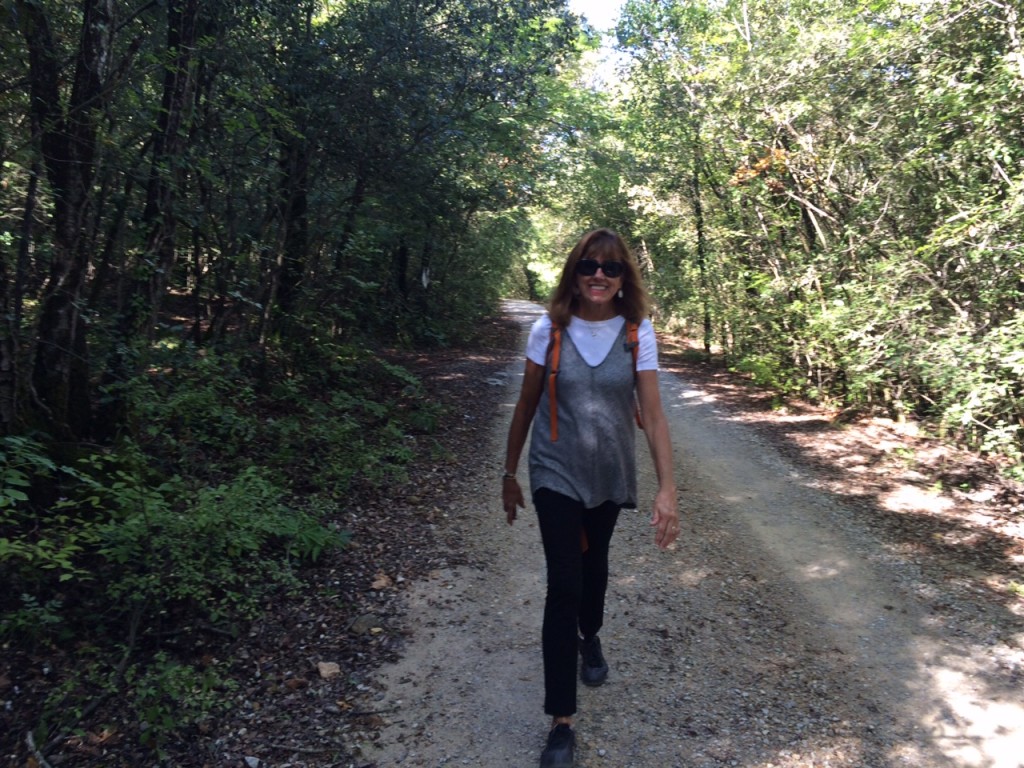 On the way back to our apartment we stopped at the Church of San Domenico.  I had read about St. Catherine of Siena, one of the patron saints of Europe and learned that her head is displayed on an alter in the church.   It was hard to imagine how this would look.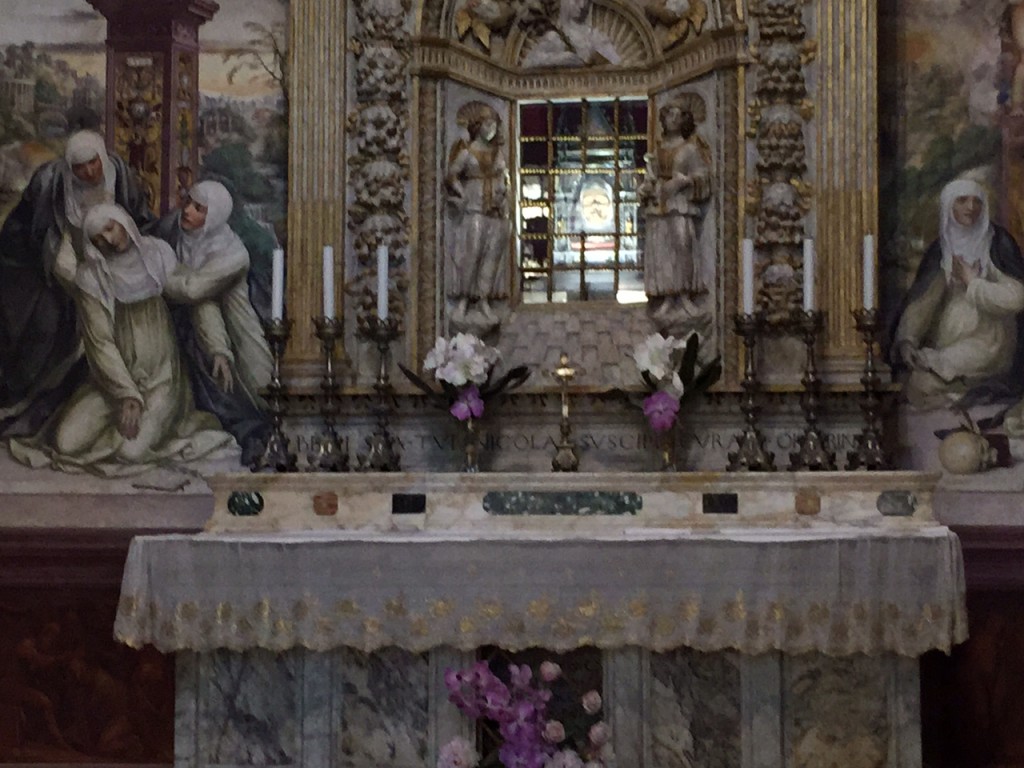 We ended our lovely day on Il Campo, the town square of Siena.