We went to cooking school tonight at in Tavola to make a four-course Italian meal under the guidance of our most entertaining chef, Alessandro.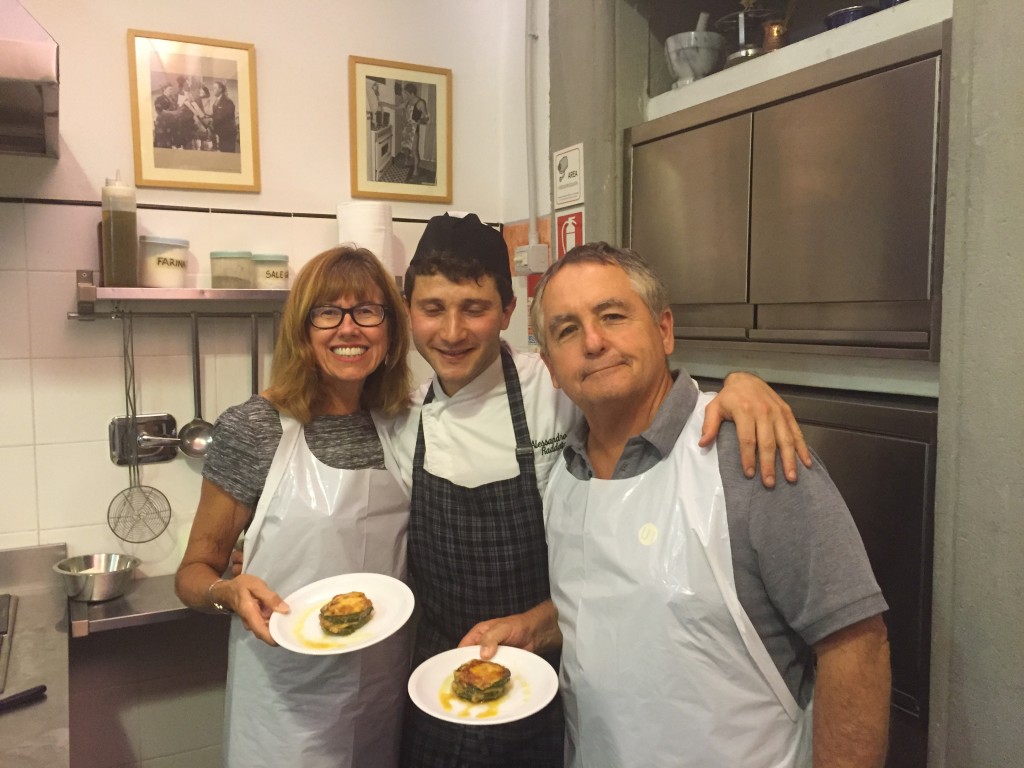 We learned that only Eggplant and Zucchini Parmesan are authentic Italian dishes.  Every other kind of Parmesan dish, including Chicken Parmesan, is an American invention.  Round zucchinis only grow in Tuscany.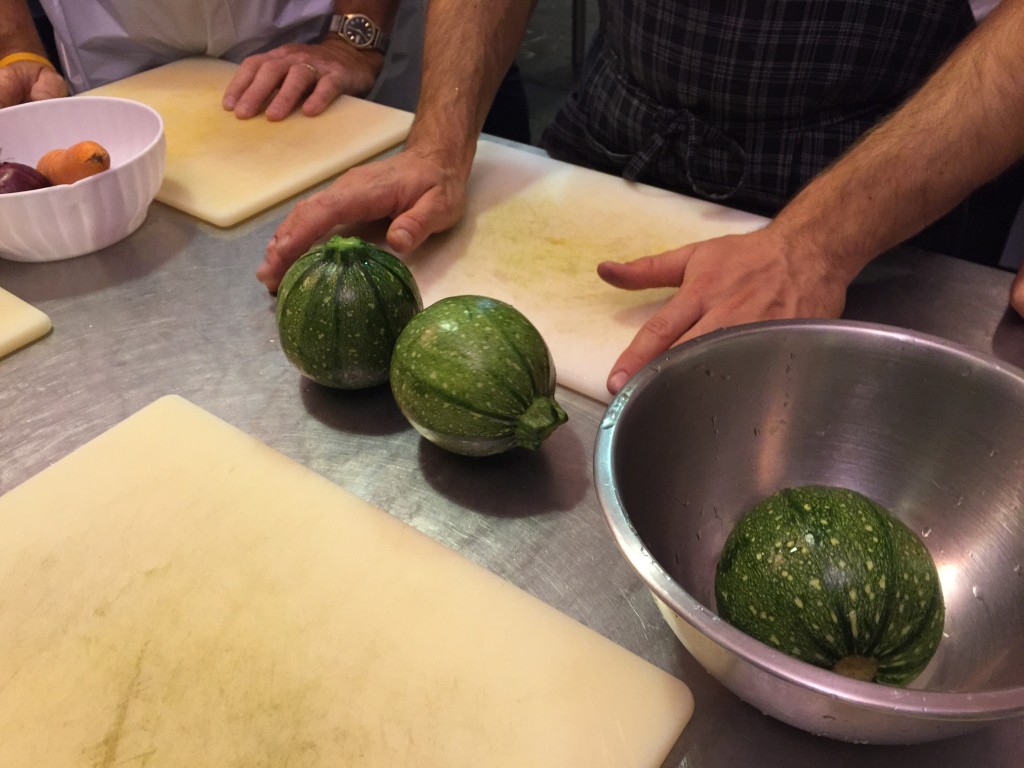 Alessandro taught us  some great cooking techniques, including how the Italians make their chicken so tender and juicy.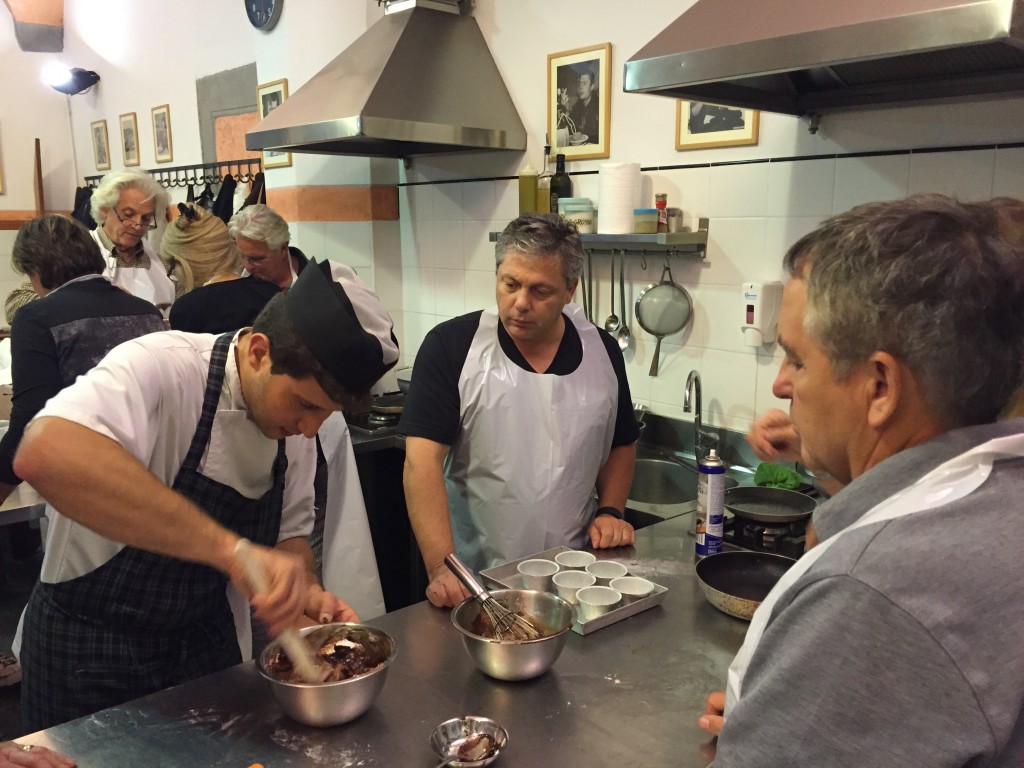 Our four-couse meal consisted of Zucchine alla Parmeigiana (zucchini Parmesan), In Tavola Cannelloni with Salsa di Besciamella (crepes stuffed with ricotta, spinach, chicken and veal with Bechamel Sauce), Chicken and Mushroom with Marsala, and Torta al Cioccolato ( chocolate flourless cake).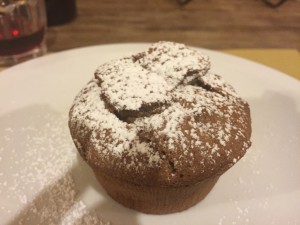 We enjoyed the lovely meal we had prepared in a room that was built one hundred years after the birth of Christ.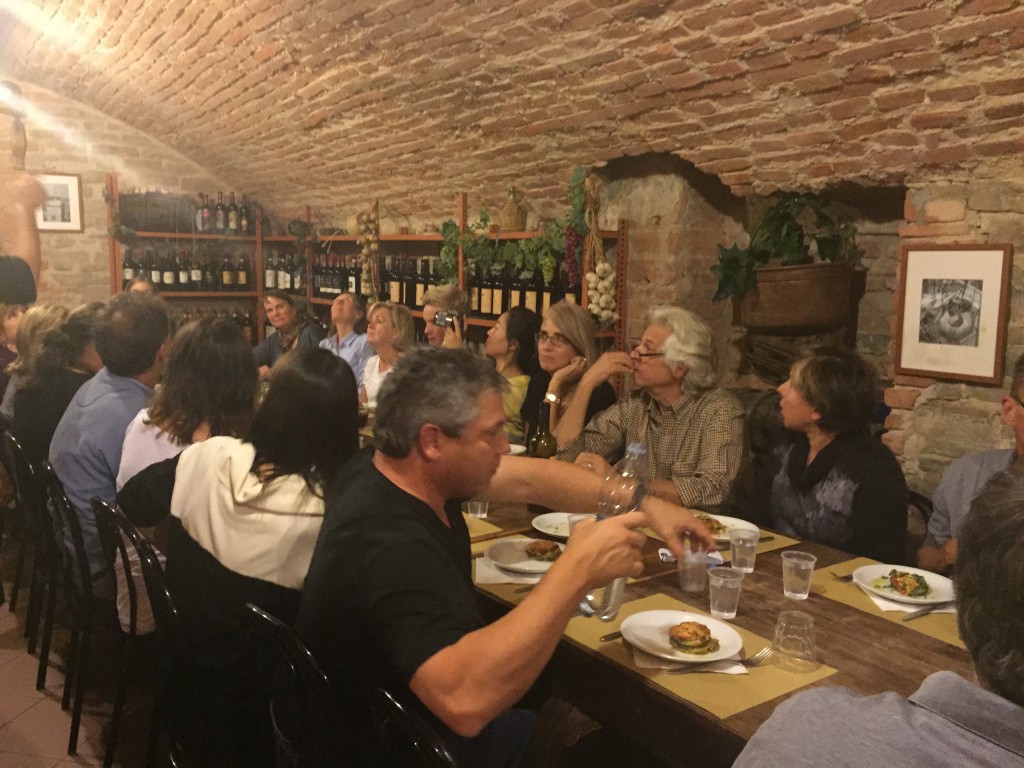 Knowing we would be eating big at our class, we started the day with a seven-mile hike in the Firenze countryside.  I loved seeing things I would never find on a hike at home, like unique fence posts, ripening olives, and Italian cypress trees loaded with cones.,