Firenze's must-see sight is the David, Michelangelo's glorious, 17-foot-tall statue at the Accademia.  So, taking our friend David to see the statue David was a perfect way to start our day.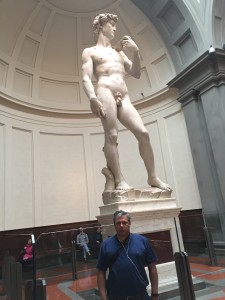 We enjoyed a wonderful lunch at All' antico Vinaio.   Our charming waiter recommended the grilled vegetable, meat and cheese board which was beautiful as well as delicious.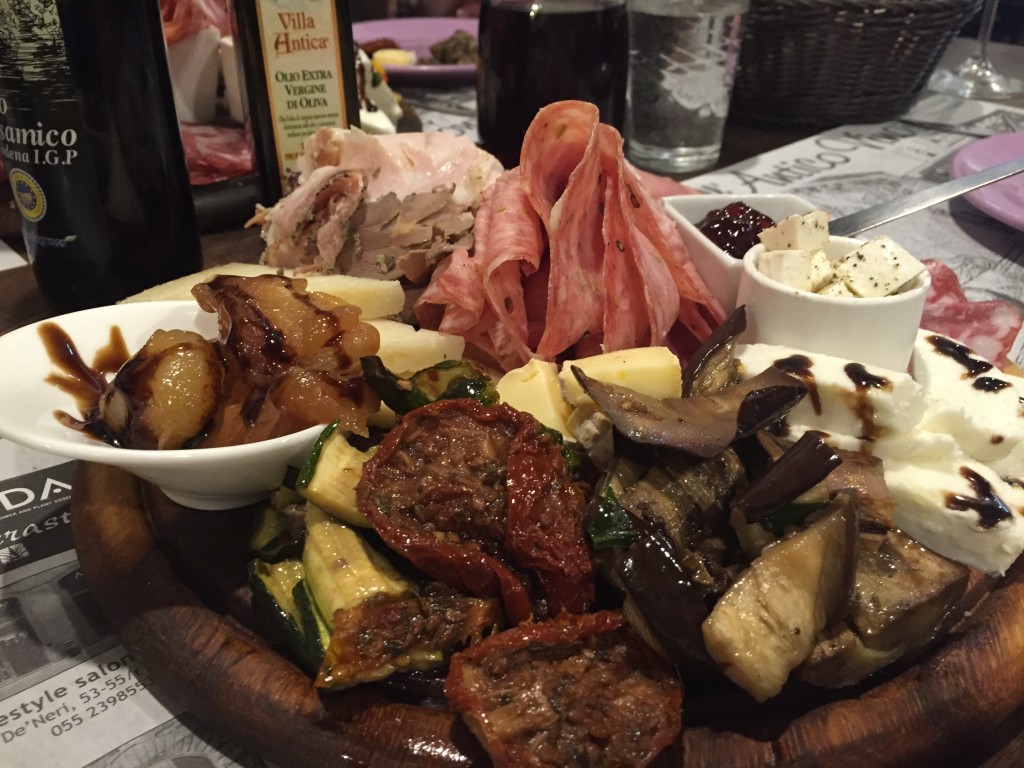 The amazing meat and cheeses on the board are the same ones used in the restaurant's sandwich shop across the street.  The sandwich shop is  Trip Advisor's #1 rated sandwich shop in all of Europe.  A National Geographic crew set up next to us in the restaurant to film a segment about the sandwich shop.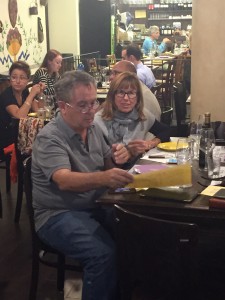 In the afternoon we went to the Uffizi, home of the greatest collection of Renaissance art in the world.  Julia had a moment with one of the living statues before we entered the museum.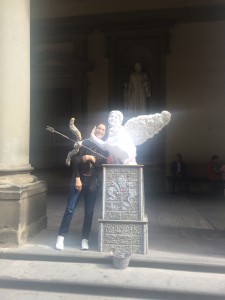 Standing outside on the terrace level of the Uffizi, we had a beautiful view of the top of Palazzo Vecchio, the old town hall of Firenze.