We spent our last few days in Paris-not in Paris.  We took a three-hour, high-speed train ride to Aix-les-Bains, a beautiful town in the Alps region of southeast France, to visit our friend Aurelie and her new husband Jeremy.  I was Aurelie's counselor when she was in the Rotary Youth Exchange program.  We were so sad to miss her wedding but delighted that we were able to get together just two months after her big day.
Aix-les-Bains is on Lac du Bourget and has beautiful mountains on either side.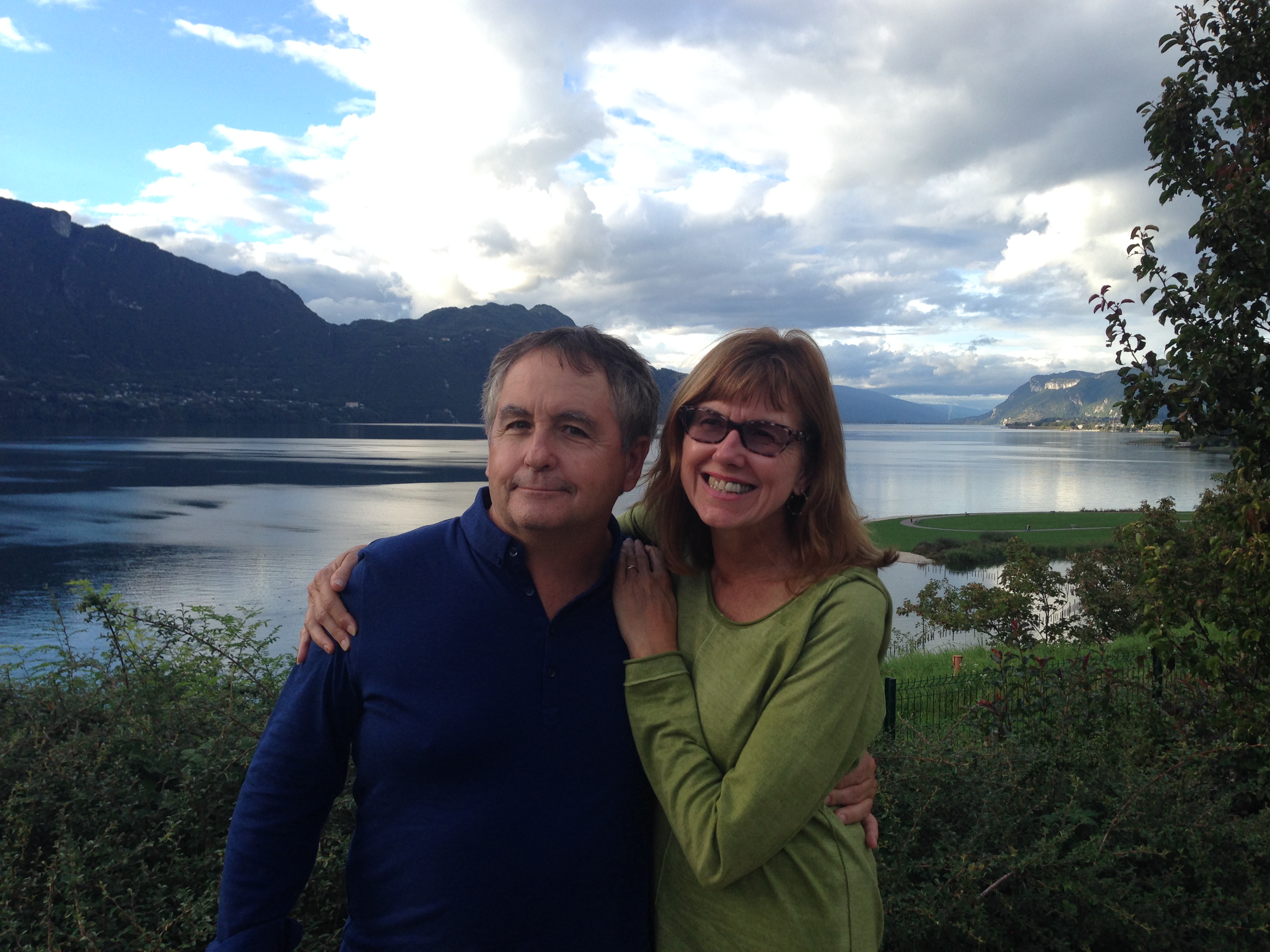 On Saturday morning Aurelie walked to the boulangerie for all kinds of wonderful croissants and French breads for breakfast.  She, Paul and I went to the market for fish, cheese, meat and vegetables for dinner.  Everything we got was grown or made within a few miles of her town.  Aurelie chose a wonderful variety of cheese.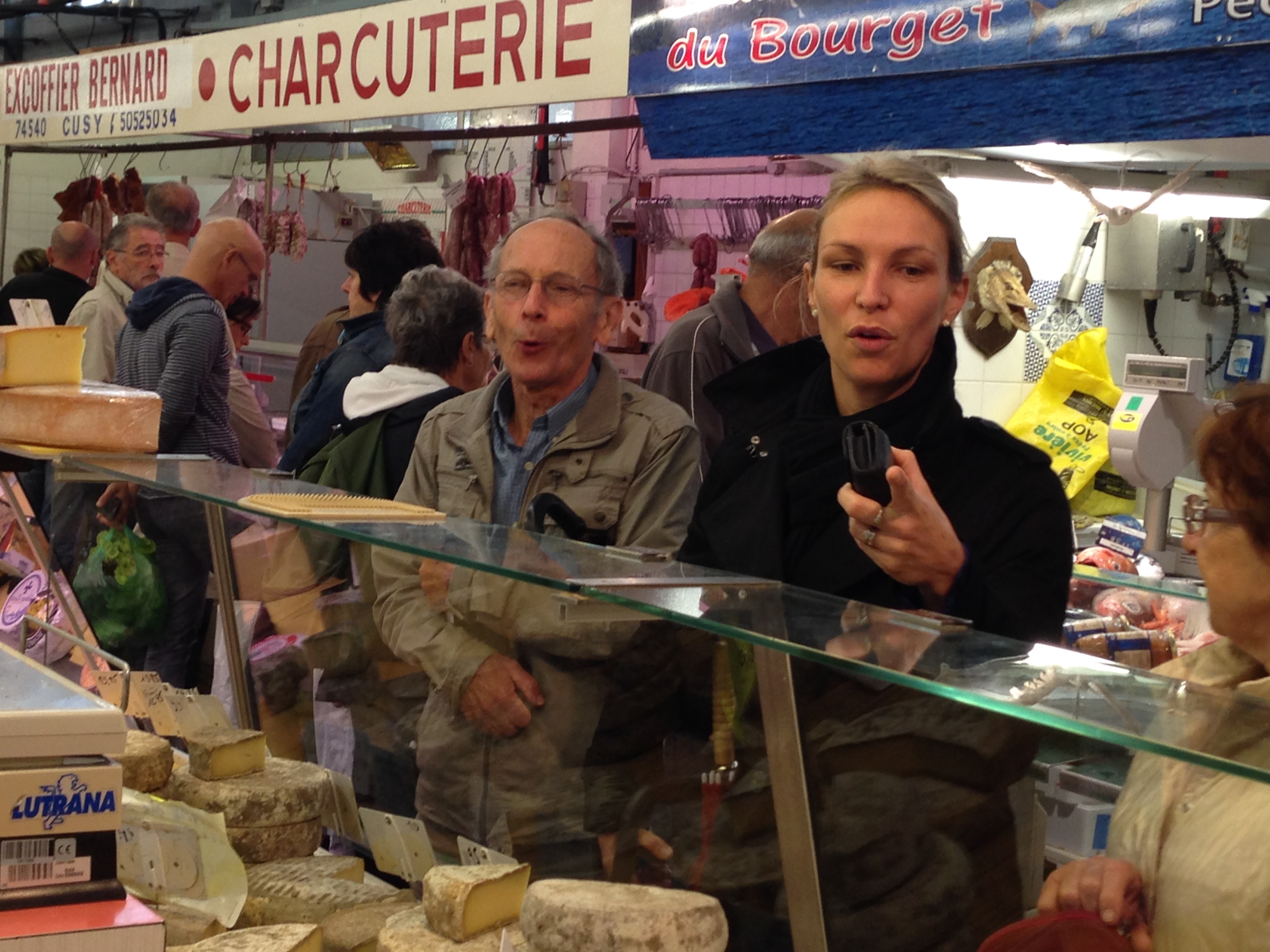 Paul was especially impressed with all of the different kinds of sausage.
When we got back, Aurelie and Jeremy made a five-course lunch for us.
We started with an appetizer of sausage, pesto biscuits and champagne.  This was followed by the entree (what we call an appetizer) of vegetables and two kinds of homemade bread, alpine and country.  Jeremy chose wine from the region for both lunch and dinner that evening.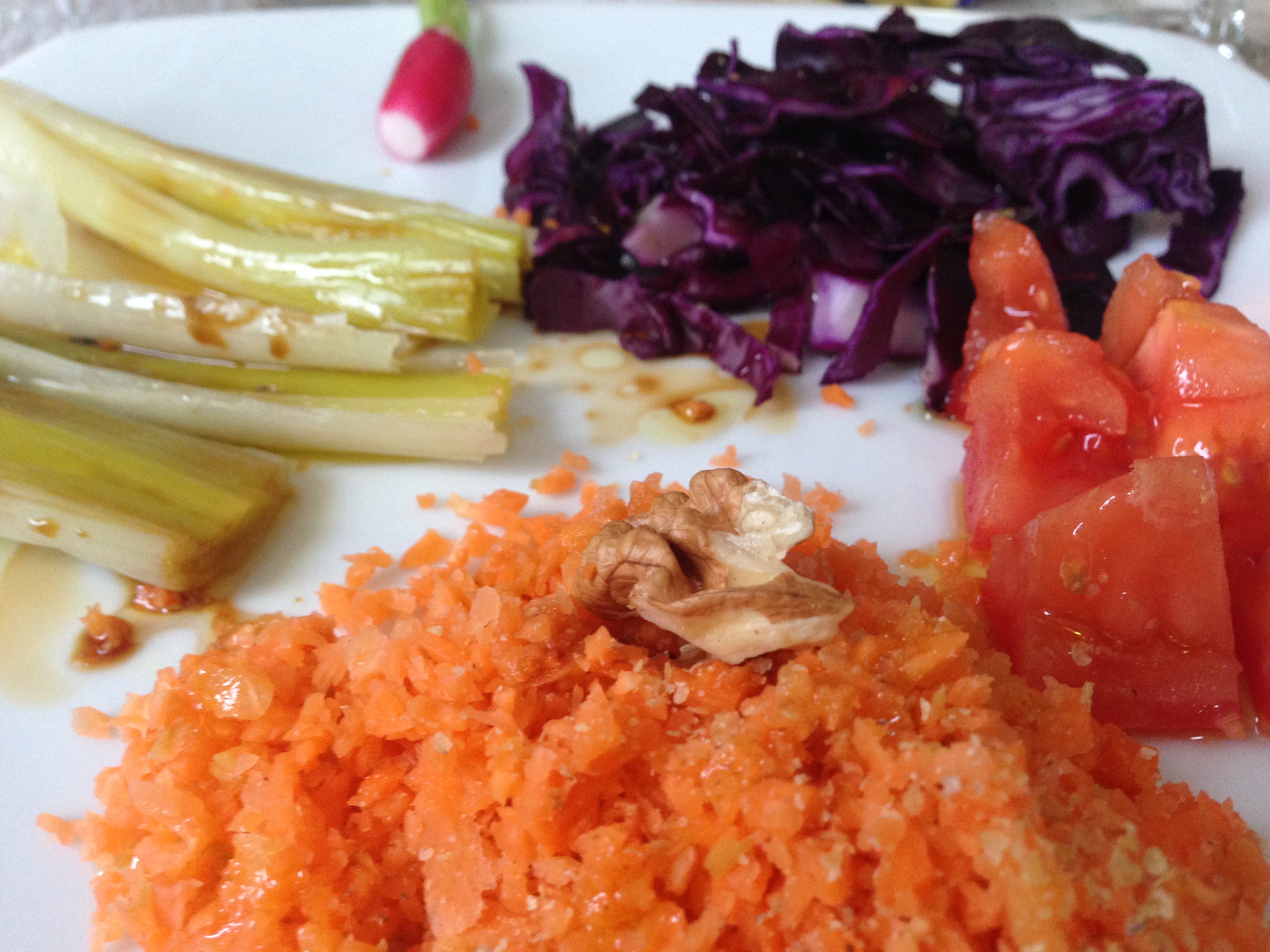 The plat (main course) was a baked pasta dish made with Les Crozets pasta from Savoie.  Then we had the beautifully presented cheese course and we ended with dessert.  That really wasn't the end of lunch because we then went to visit Aurelie's parents for coffee. So, really it was a six-course lunch.  Paul and I are still trying to figure out the French paradox-how the French stay so thin.   It was great to see Cathy and Serge again.  A friend and I had stayed with them nine years ago when we combined a trip to see Aurelie with a visit to Samantha who was doing a study abroad in Spain.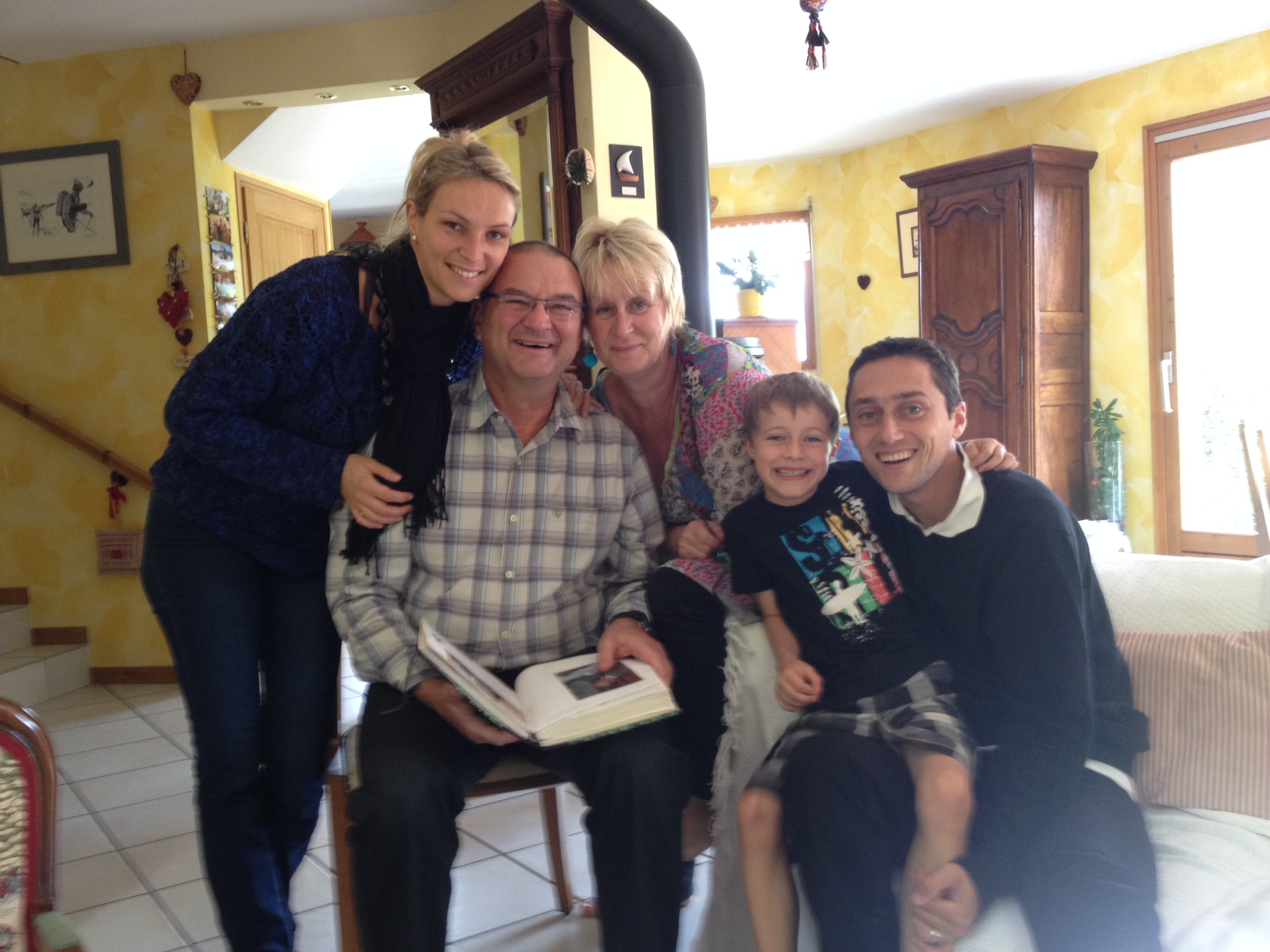 This is the beautiful view of the Alps from their back yard.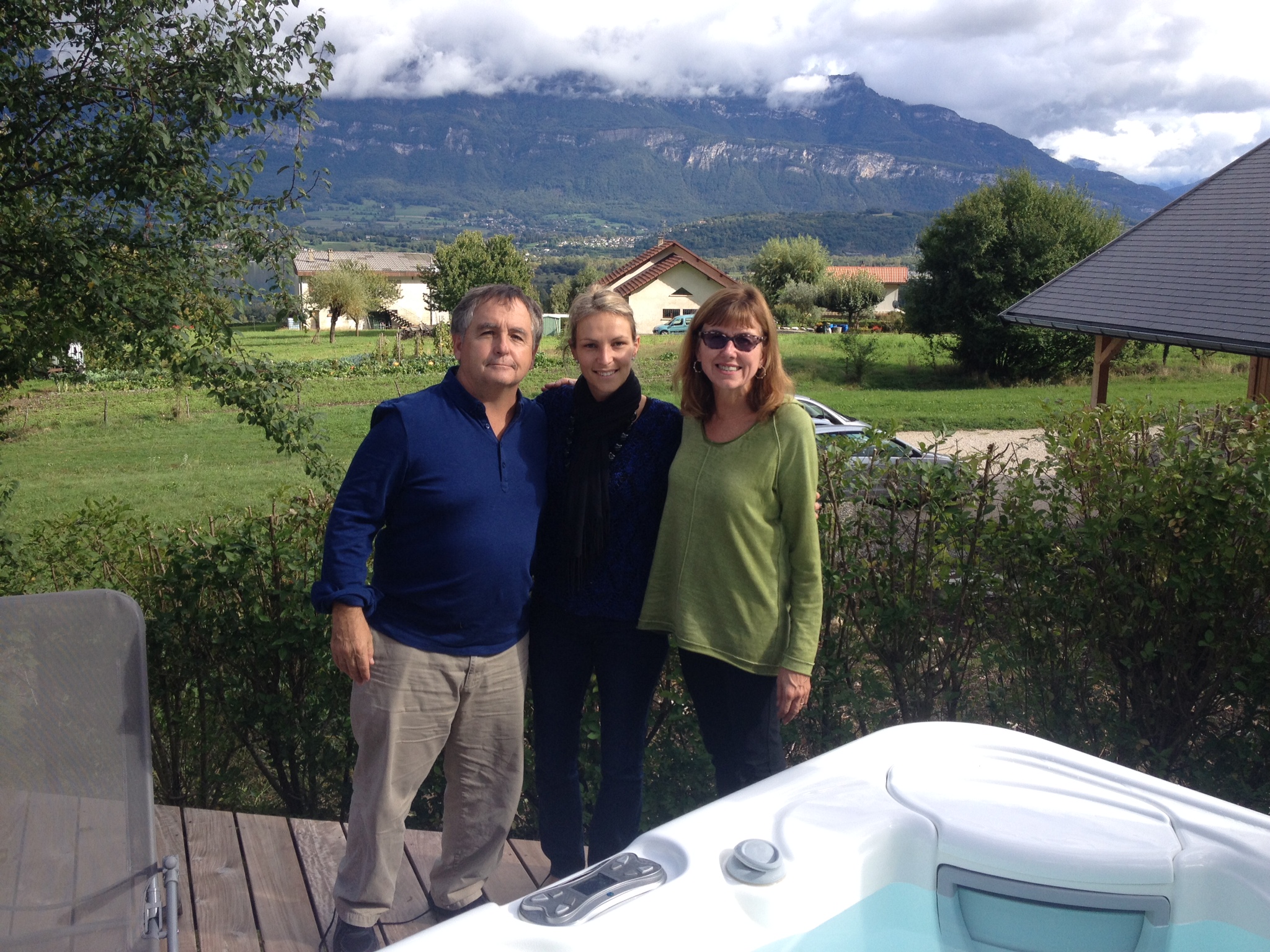 From there we went to Chambery, a town about the size of Aix-les-Bains.  Once again, we were so impressed with how old structures are valued and maintained.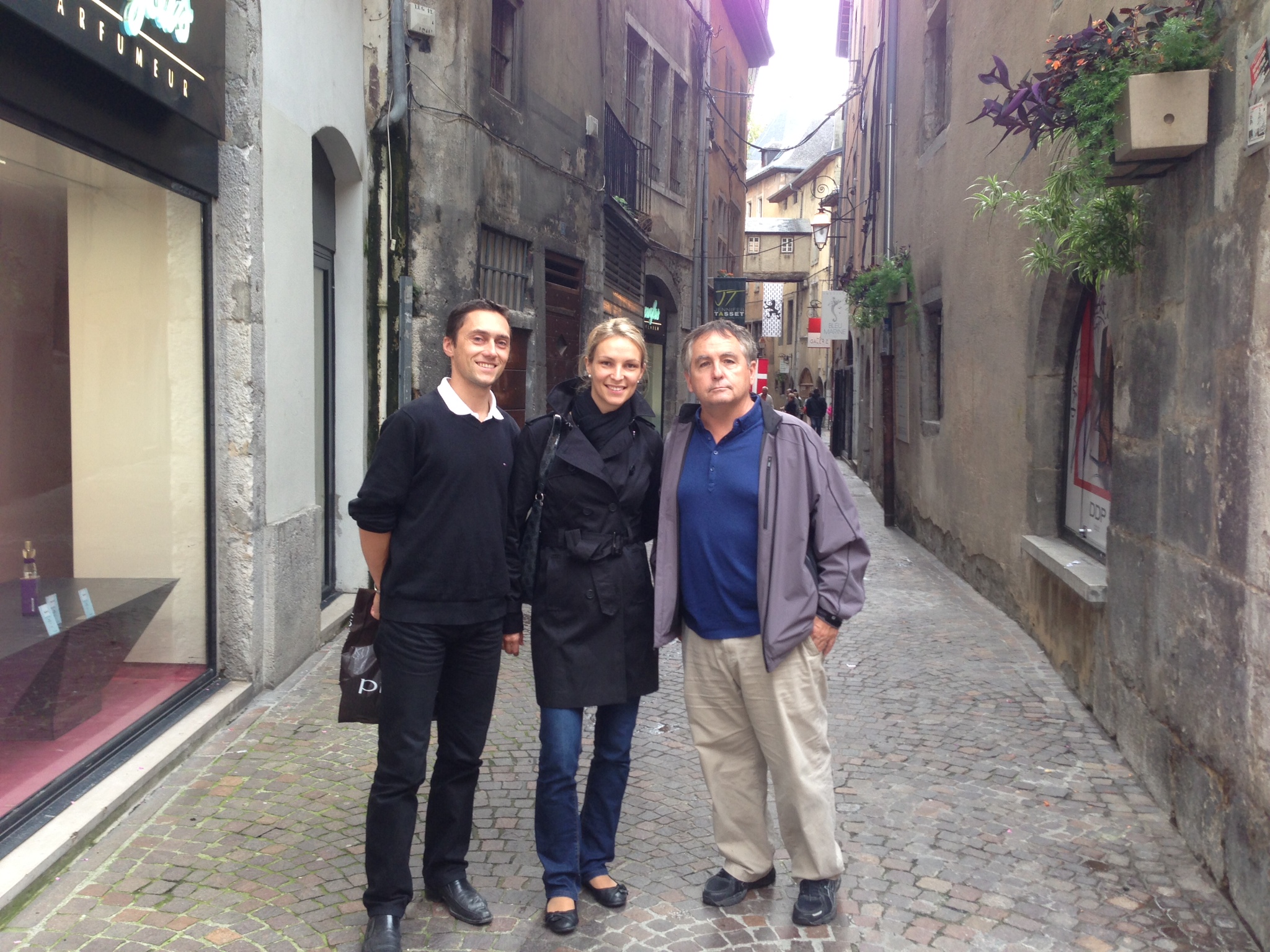 After exploring Chambery, we did a little hiking on Lac du Bourget.  We ended the day with another lovely meal prepared by Aurelie and Jeremy.  Jeremy shared a special drink with us that he and his father prepared together.  Gnole is a liqueur  made with various fruits.  The one we had was made with mirabelles, the little plum-like fruit we discovered at the market when we first got to Paris.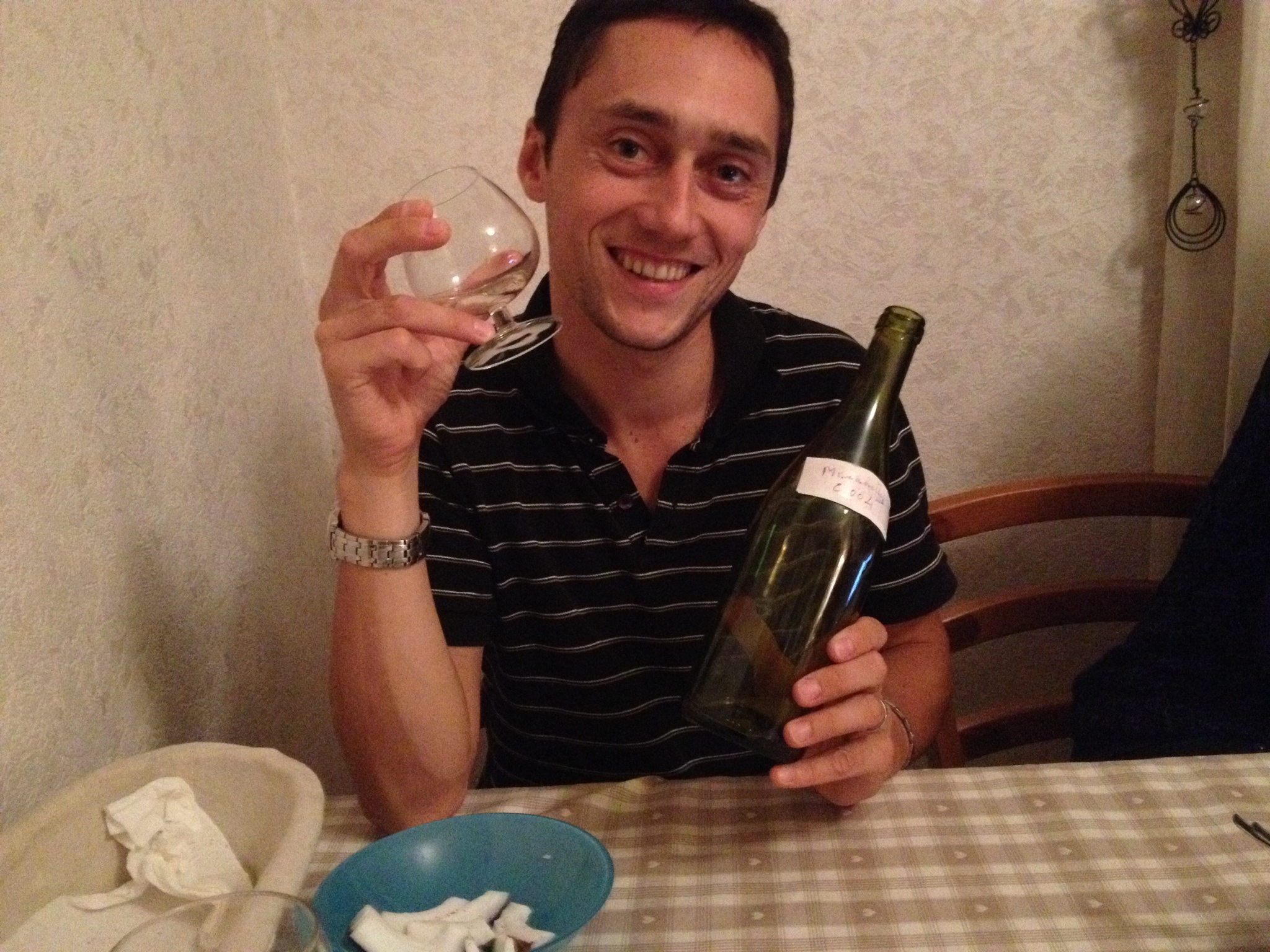 The next morning we left to come back for our last day in Paris.  Our visit with Aurelie and Jeremy was a wonderful way to end our wonderful month living in Paris.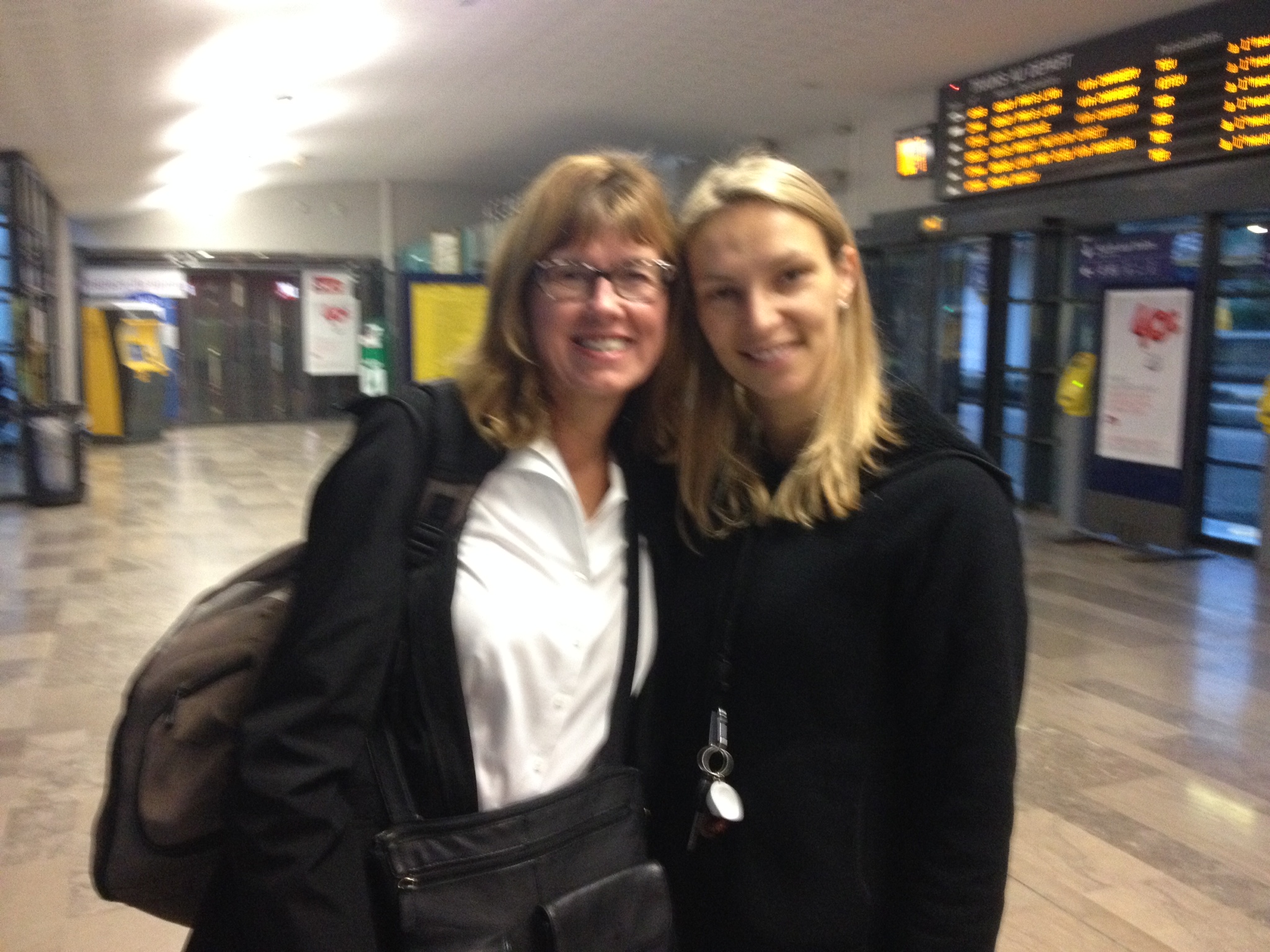 Tomorrow morning we head home and are looking forward to seeing family and friends.