As our wonderful month in Paris nears its end, we find ourselves wanting to revisit some of our favorite places as well as see one more thing on our list.  (Really, its my list; Paul's list was much shorter.)  Today we walked some of our favorite streets.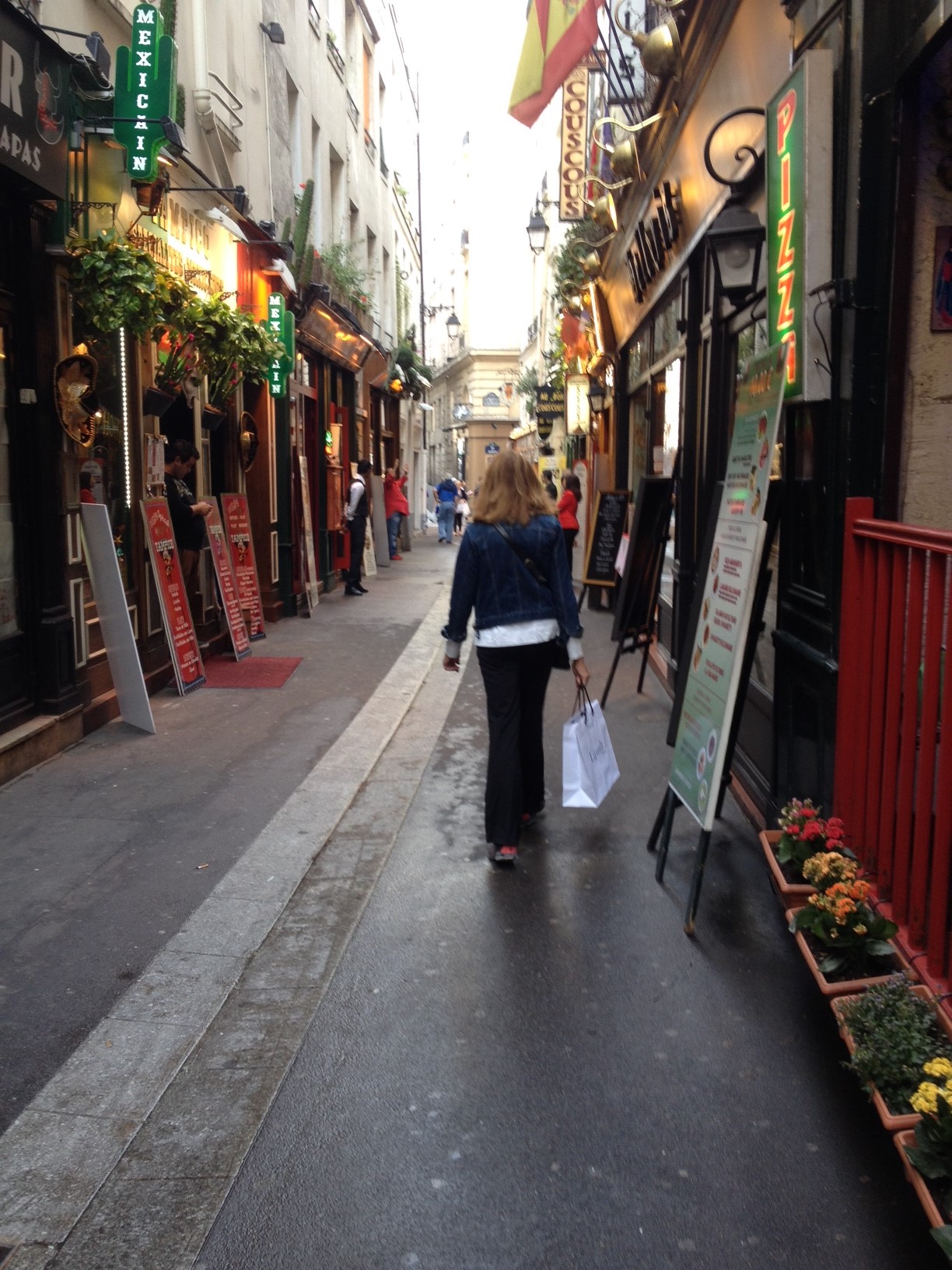 We ate lunch and dinner at two of our favorite restaurants, Le Reminet and Evi Evaine.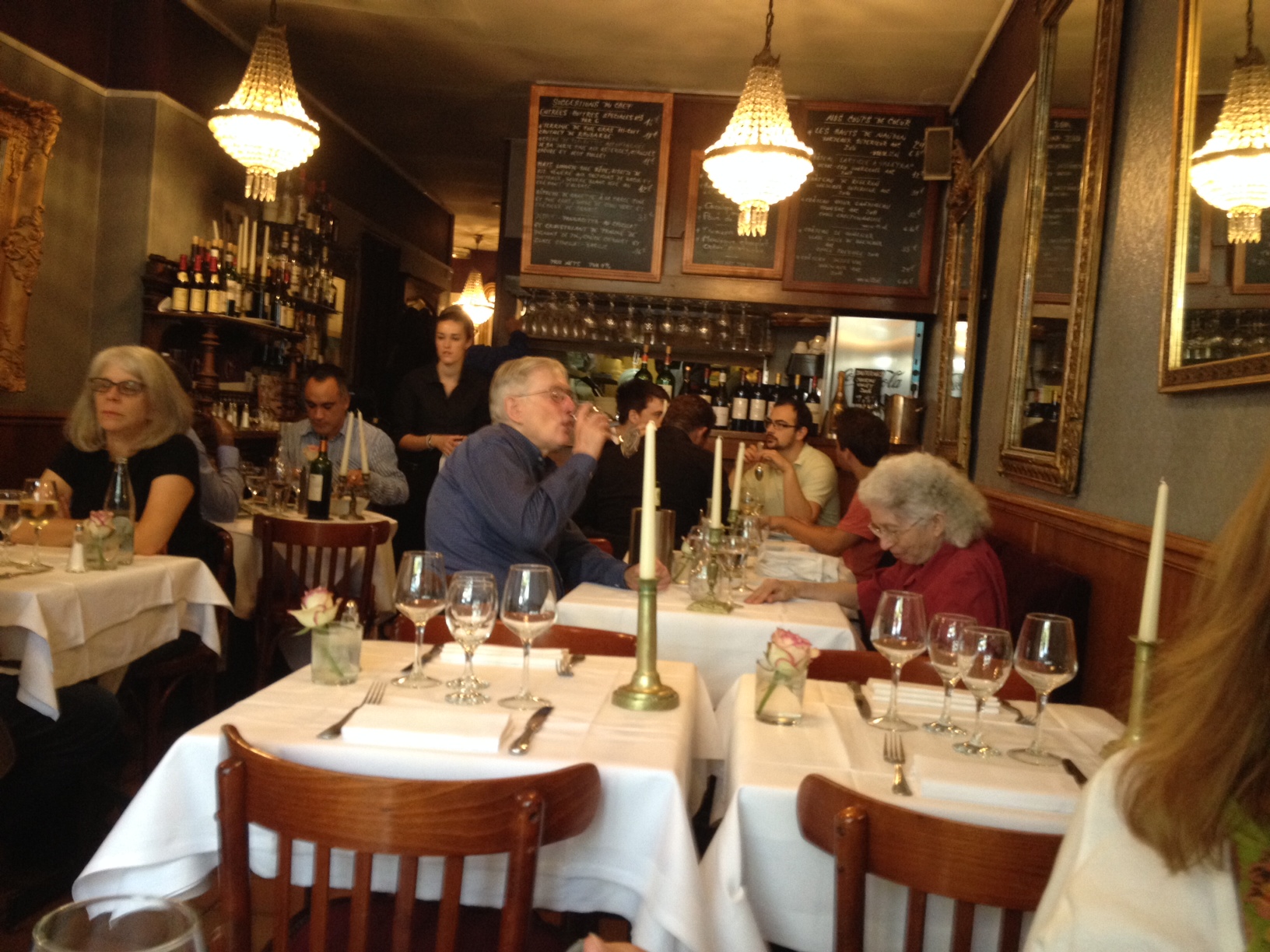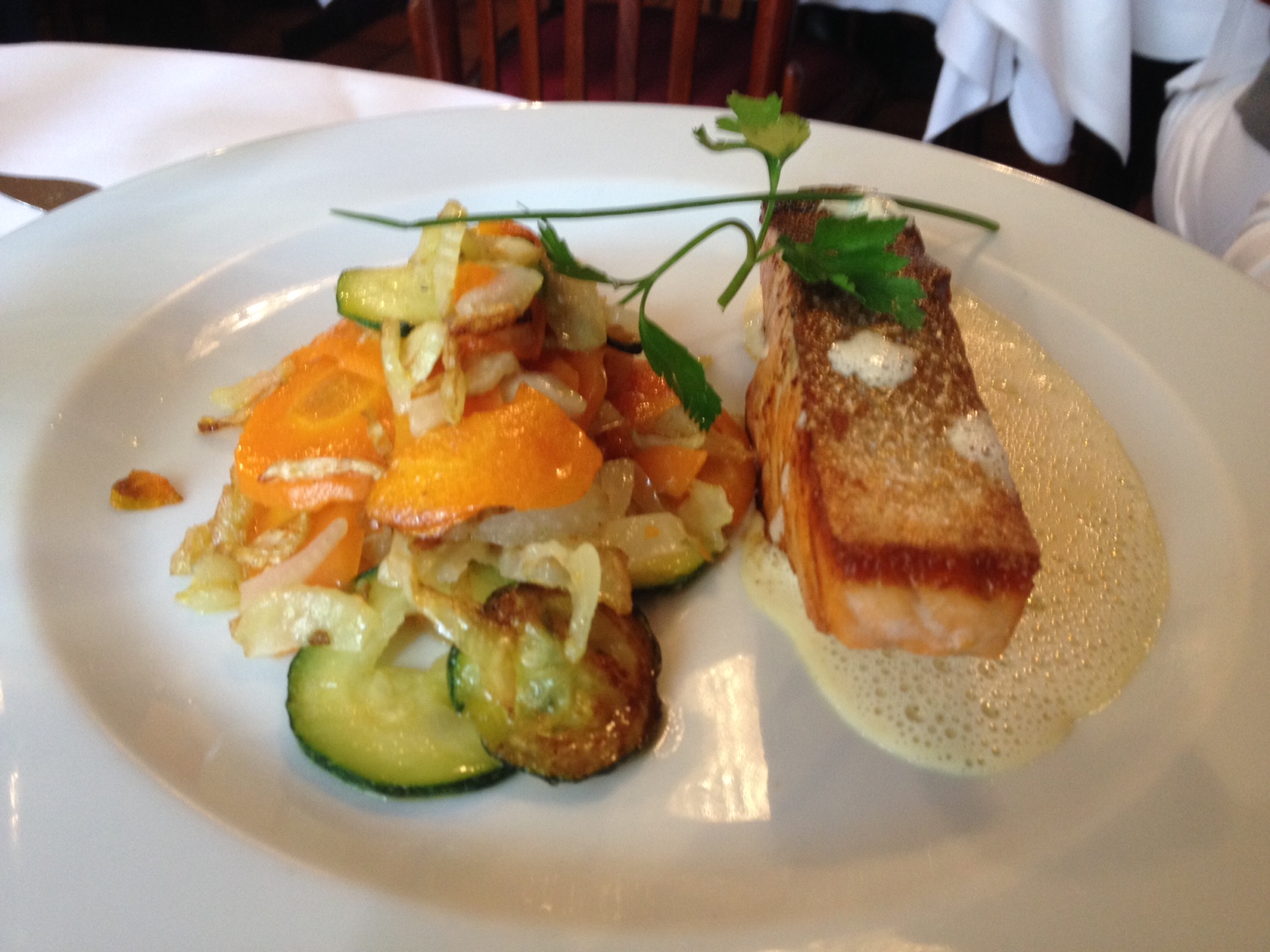 While Paul was working, I visited Saint Chapelle, one more place on my list.  This beautiful church, known for its stained-glass windows, was built in the 13th century to house the Crown of Thorns.  The huge stain-glass windows are amazing.  Window restoration work begun in the 1970s is almost complete.