Our Italian adventure is coming to an end, and we are looking forward to being home. The best trips are the ones where you are excited to be traveling and excited to be home.
To avoid the flight challenges we had on our last trip, Paul planned a wiggle-room day in Rome between our flight from Catania, Sicily to Rome on Monday and Rome to home on Wednesday.
A Day in Rome
We spent a leisurely day in Rome, revisiting favorite places and exploring new ones.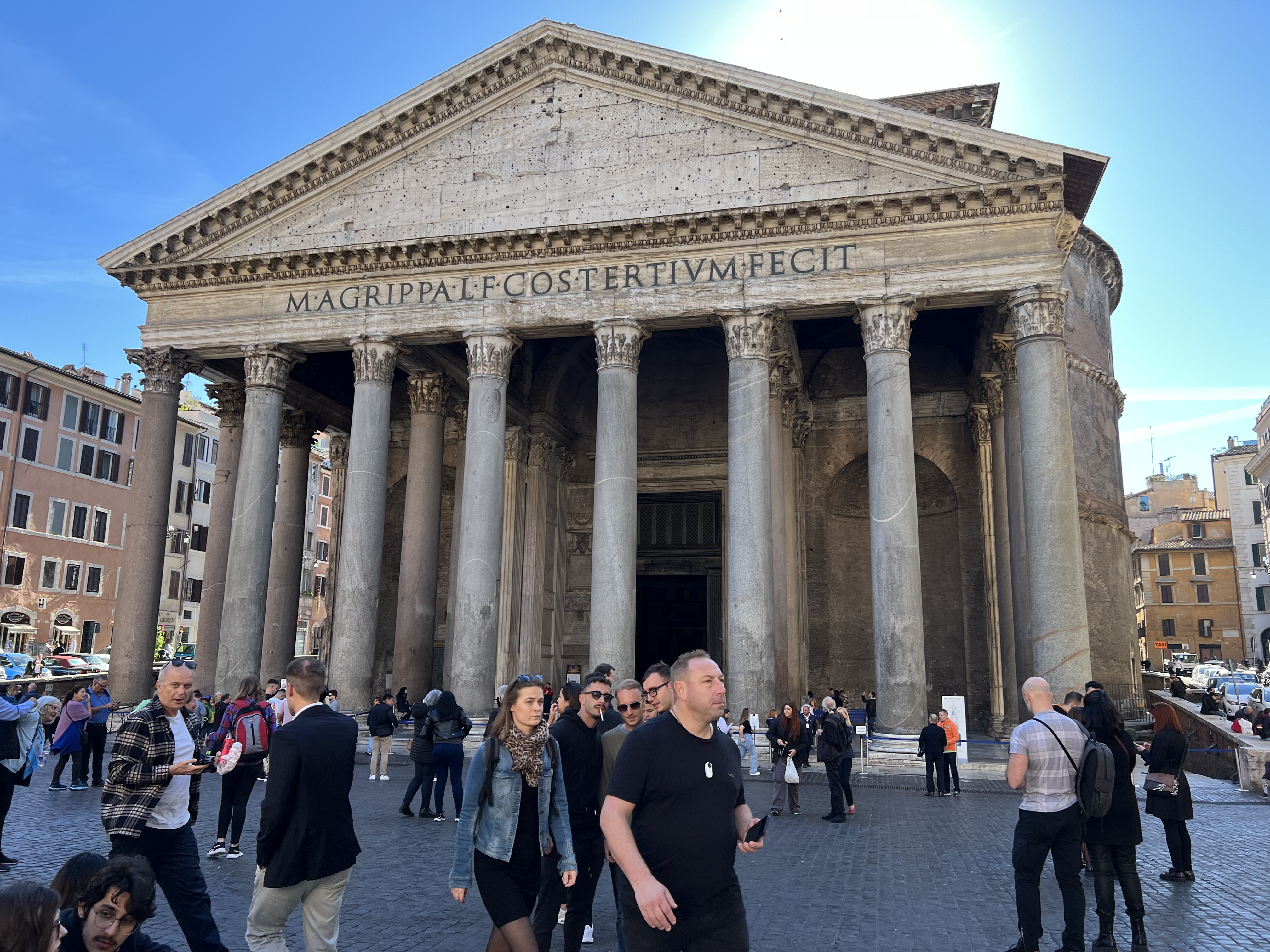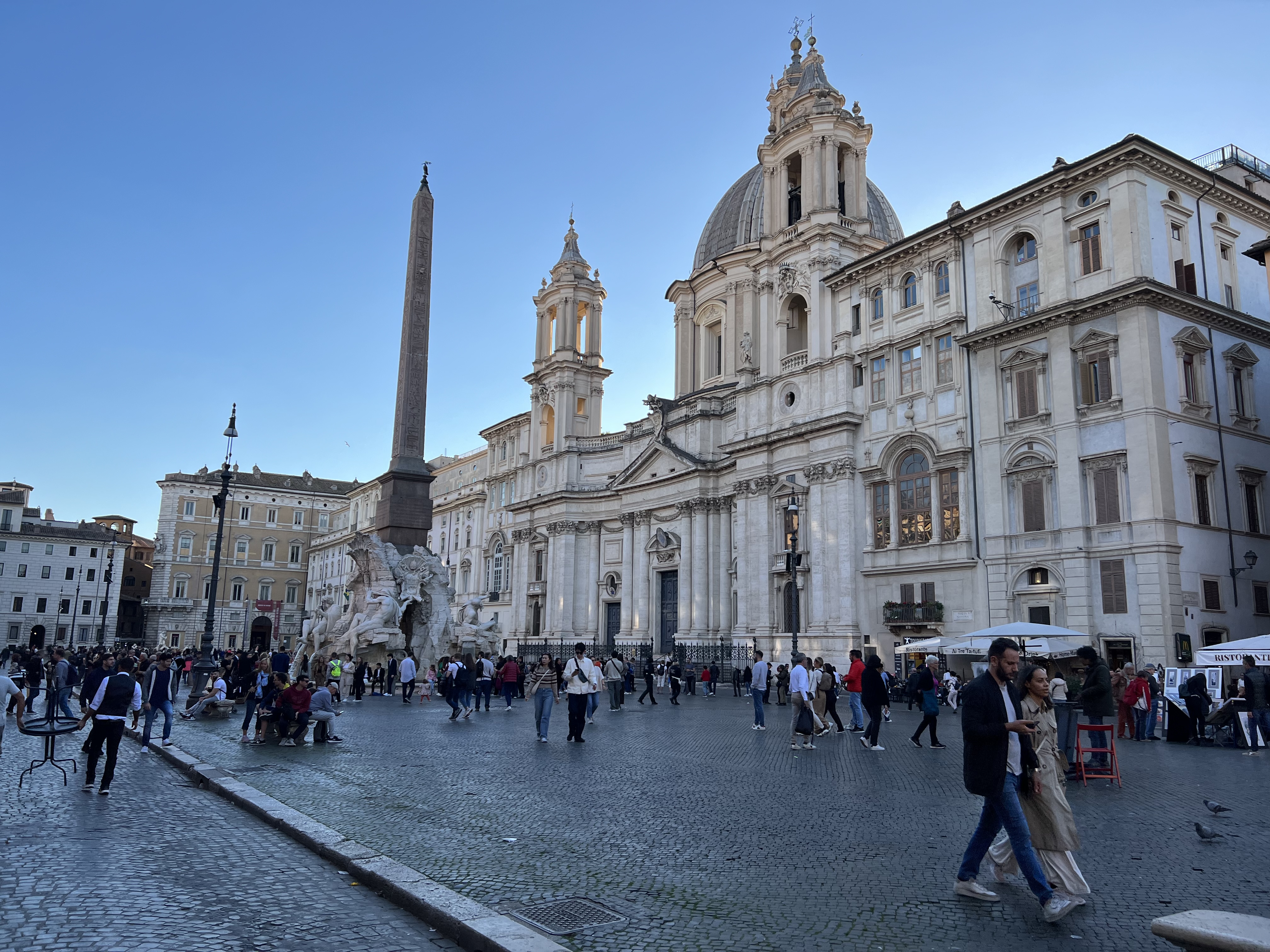 I got us a little sidetracked trying to figure out what was happening in front of one of the government buildings. Police, armed soldiers, and reporters were all around the building and down two of the side streets. The only newsworthy activity we saw was an official looking man being interviewed by a crowd of reporters.
In the afternoon, we took a sightseeing bus tour around the city.
After lunch we had to have one last gelato. Paul found a gelateria that had good reviews and 150 flavors.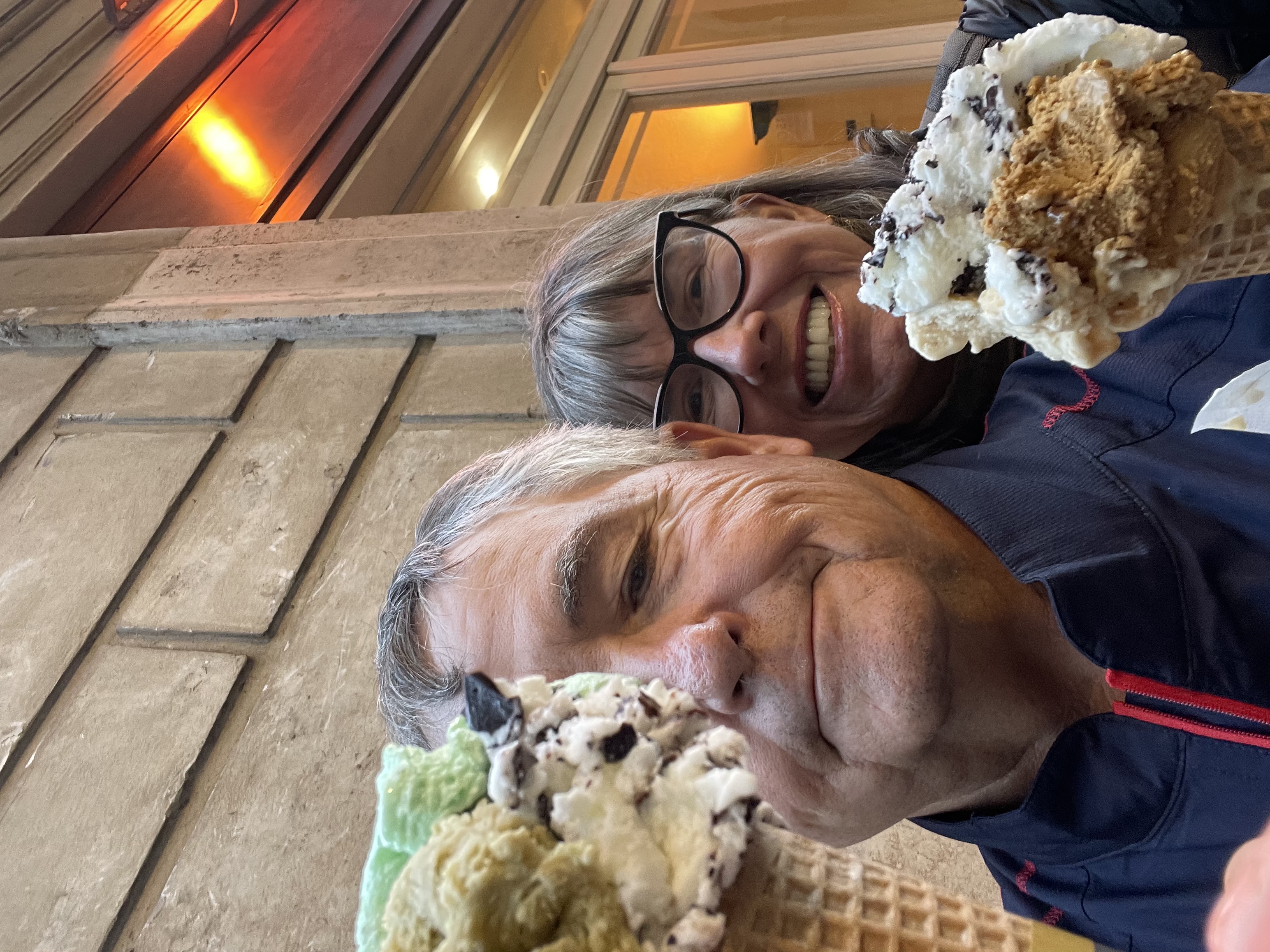 Parting Thoughts
This was our fourth trip to Italy. We usually stay longer in one location than we did this time. Longer stays give us the opportunity to "live like a local" and meet people and experience the culture. In spite of our short stays on this trip, we met wonderful people and experienced the exuberant Italian culture.
We were saddened to learn how much the war in Ukraine is affecting people in Italy. From interrupted grain shipments in Bari to higher energy prices, Italians, too, are feeling the pain of war and disruption.
Obviously, their pain pales in comparison to the people of Ukraine, but it was sobering to learn the breadth and depth of the war's devastation. We repeatedly heard how worried people were about being able to feed their families and heat their homes this winter.
In spite of these concerns, the people we met live la dolce vita, the sweet life. The Italians are great role models for living the good life. They embrace the importance of making time for things that enrich our lives: family and friends, good food, good wine, art, and nature. I always leave Italy inspired to live a little more like an Italian.