We enjoyed one of our best dinners yet in Firenze last night.  Trattoria Sostanza is a tiny restaurant with a big reputation.  Everyone we talked to at the restaurant were there because someone had recommended it to them.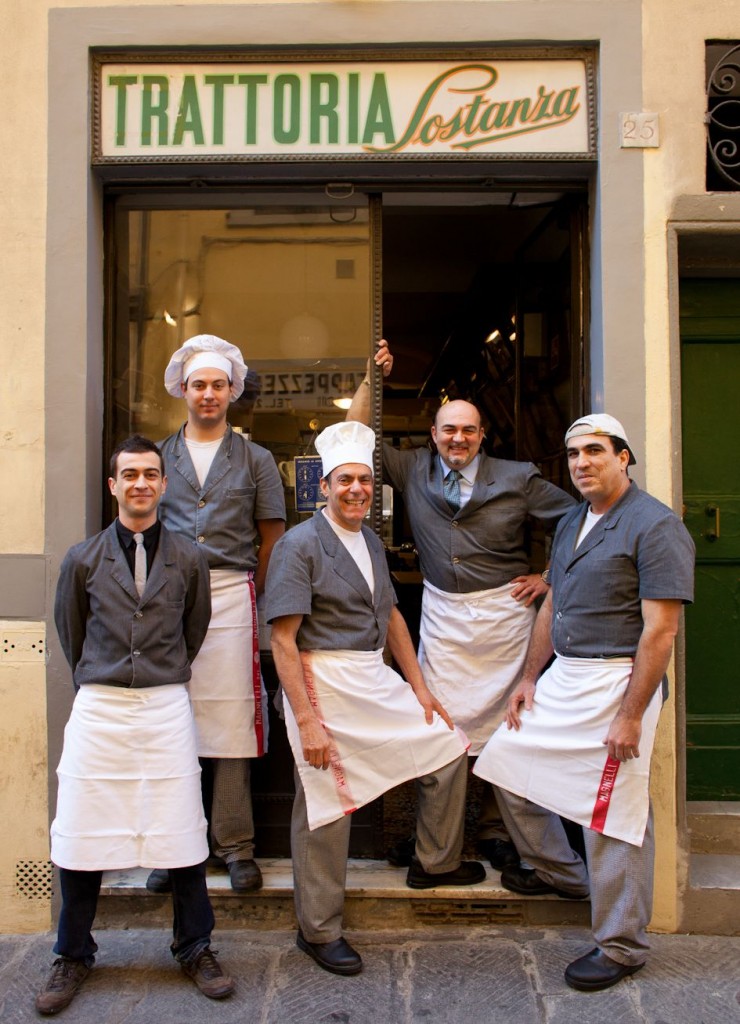 Part of the charm of dining here is feeling like you are at a dinner party in someone's home.  We were seated with two other couples, one from New York City and one from Sao Paulo, Brazil.  Connections we make with people from different places often amaze me.  The young man from New York City had relatives living in Bemidji, our Minnesota home of thirty years, and the couple from Brazil had made many trips to Florida and loved it.  We spent the evening sharing dishes and travel stories with each other.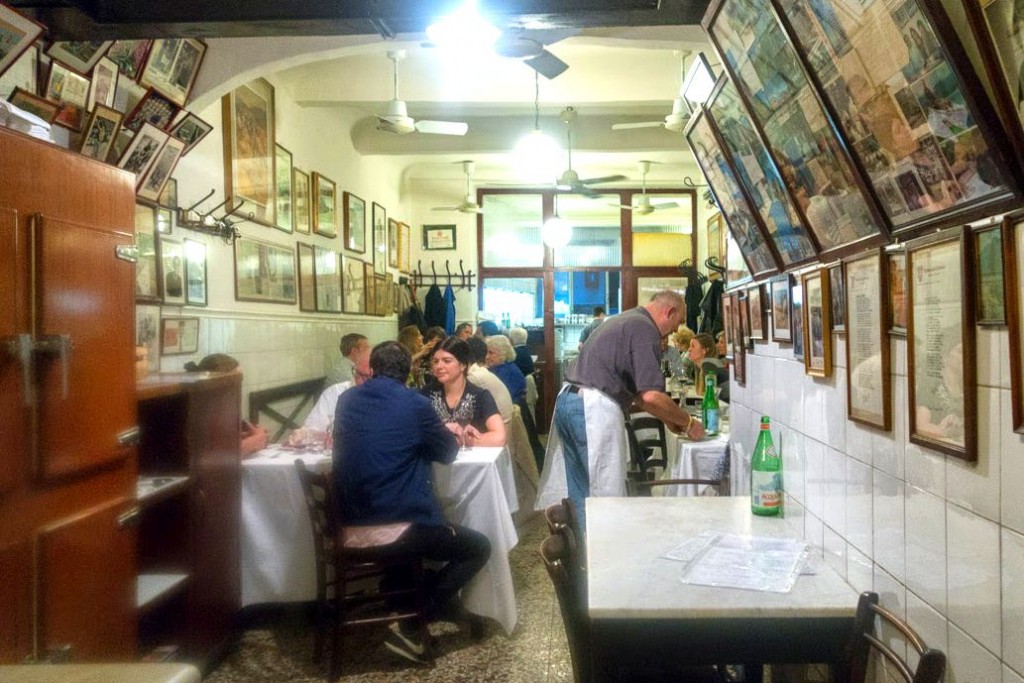 After researching what we should order, we decided on the butter chicken.  Every review we read, said to order the butter chicken.  It came in a sizzling pot of chicken and butter and was amazing, unlike anything I have ever eaten.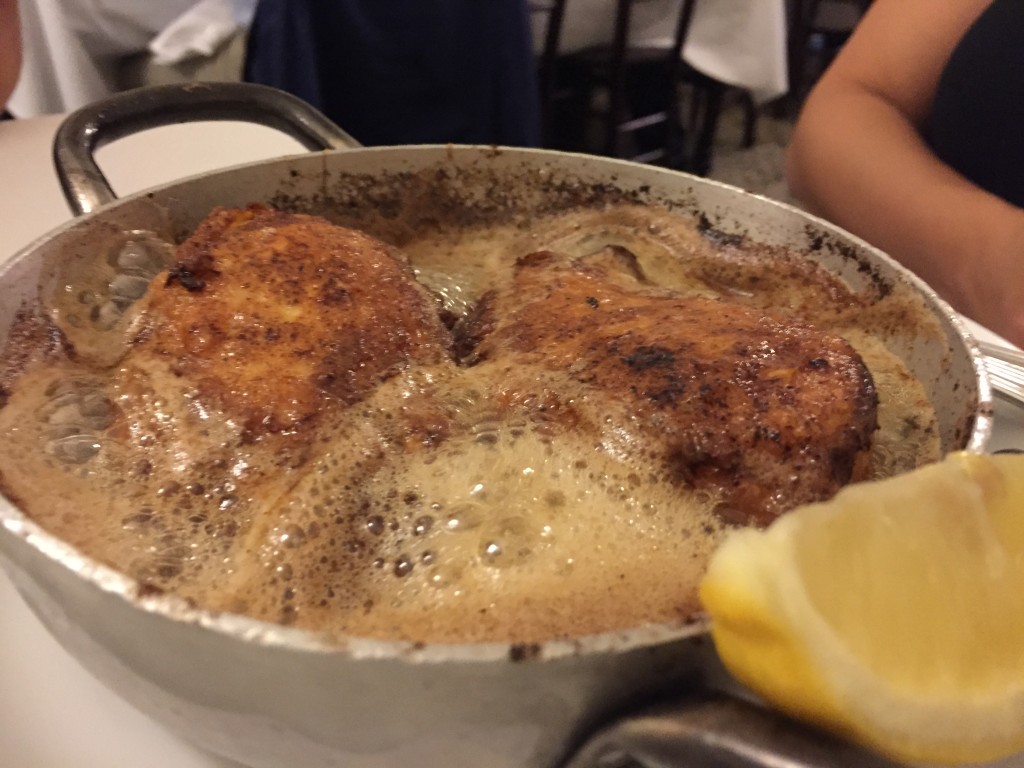 Every dish was delicious.  Dessert, a type of meringue cake with cream, chocolate and fresh raspberries was a perfect ending to our delightful evening.