As we began our morning stroll to check out some recommended restaurants, we ran into Guido, who had rented an apartment to our friend when he was here visiting.  We had brought five Brooks Brothers shirts from the US for Guido because they are much more expensive in Italy. Guido shared some great insider information about the soccer game we had attended earlier.  While chatting with Guido, we saw the elderly and very Italian Mr. Lombardi, the apartment caretaker, come outside.  He speaks no English, but I was able to speak a tiny bit of Italian with him, and he started smiling and shaking my hand.  This little encounter made us feel part of the neighborhood.
We stopped at the Expo 2015 booth in Piazza Republica  to thank the young women who had helped us with our tickets and using the Milano Metro.  It was fun to share our Expo impressions with them.
As we were looking at the menu outside Sostanza, one of the restaurants on our list, we chatted with a couple from the US whose son had recommended the restaurant to them.  While we were talking with them, a young man stopped by because he had seen a YouTube video about the restaurant twelve years ago.  As we were all waiting for the restaurant to open and comparing restaurant notes, two young Asian men stopped and asked us if it was a famous restaurant because so many people were standing outside of it.  Luckily, we were able to make a reservation for tomorrow night.
With our appetites whetted, we checked out Il Guscio, an off-the-beaten path restaurant on our list.  It looked great and we were hungry, so we stayed for lunch.  A delightful young man, the son of the owners, helped us with our menu and wine choices.  The food, wine, service and karma made it a totally perfect lunch.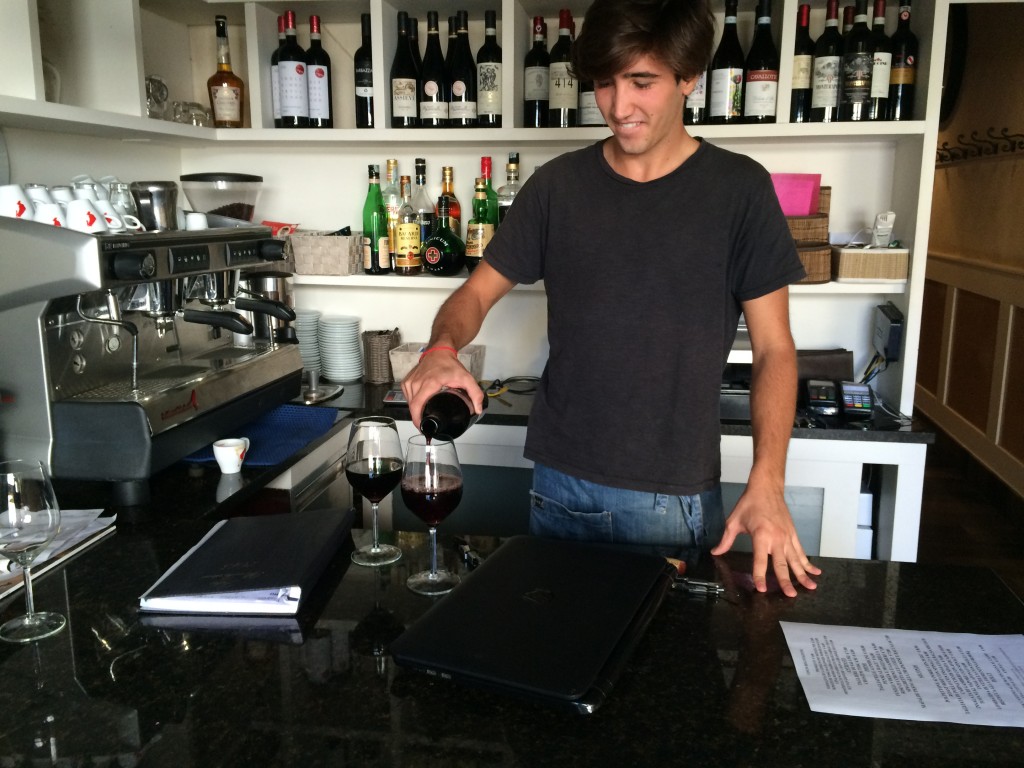 Tonight we went to a pizza and gelato cooking class.  We connected with two couples who live in the same California county as our daughter.  What are the odds of that happening?  Paul makes great homemade pizza, but he has trouble getting it off the paddle and onto the stone, so we thought we might get some good tips.  Since we have eaten gelato almost every day we have been here, it was fun to learn more about how it is made and what to look for in the best gelato.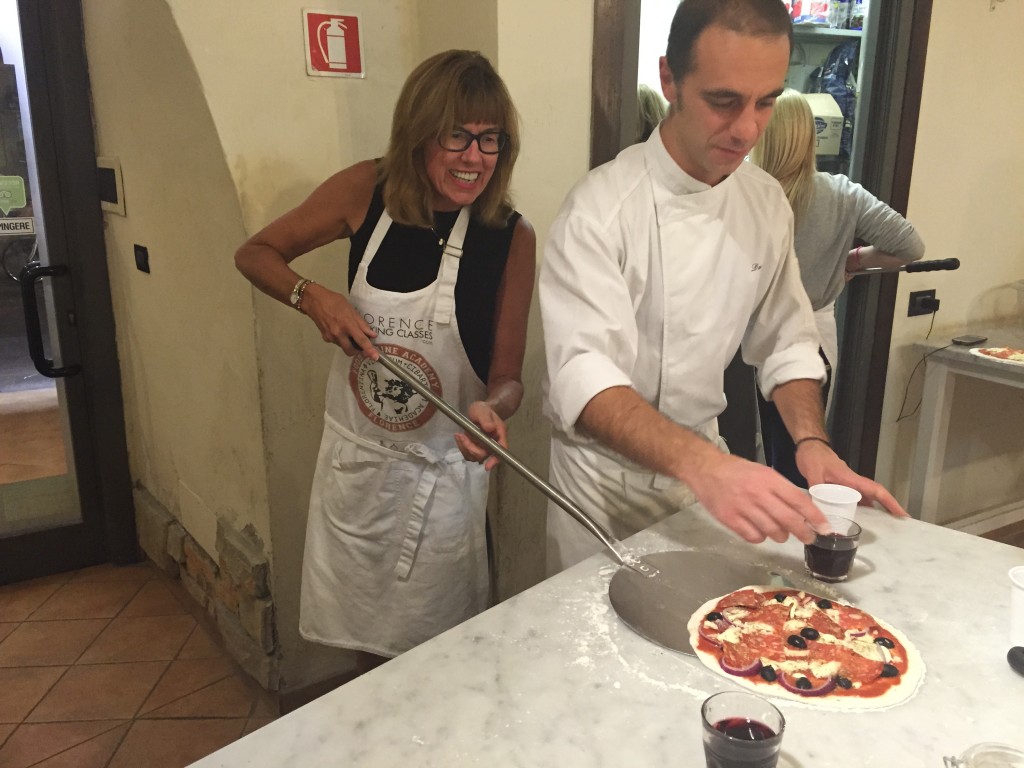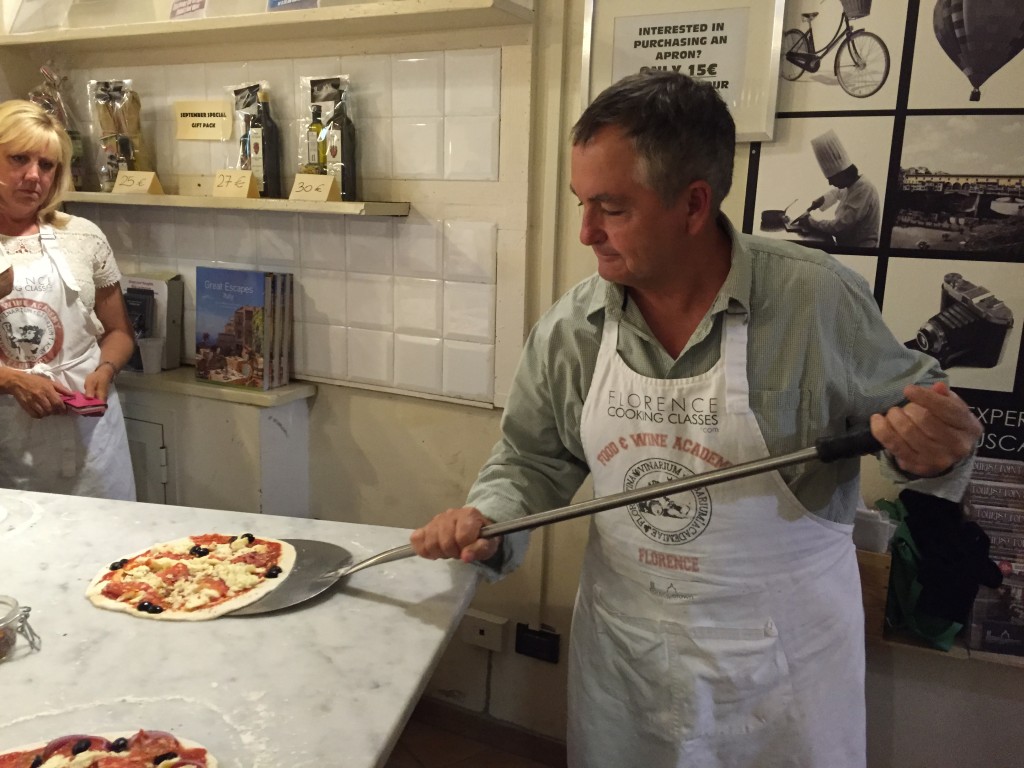 My main pizza-making take-aways were be gentle with the dough and jiggle to get the pizza on and off the paddle.  The best part was enjoying our great pizzas.