We went to lovely and serene Lucca today.  About an eighty-minute train ride from Firenze, Lucca is completely encircled by a wall built in 1504.  Originally built to protect the city, it is now used as walkway and park.
From the train station just outside the city walls, we climbed some steps up the inside of the wall and emerged on the wide pathway on top of the wall.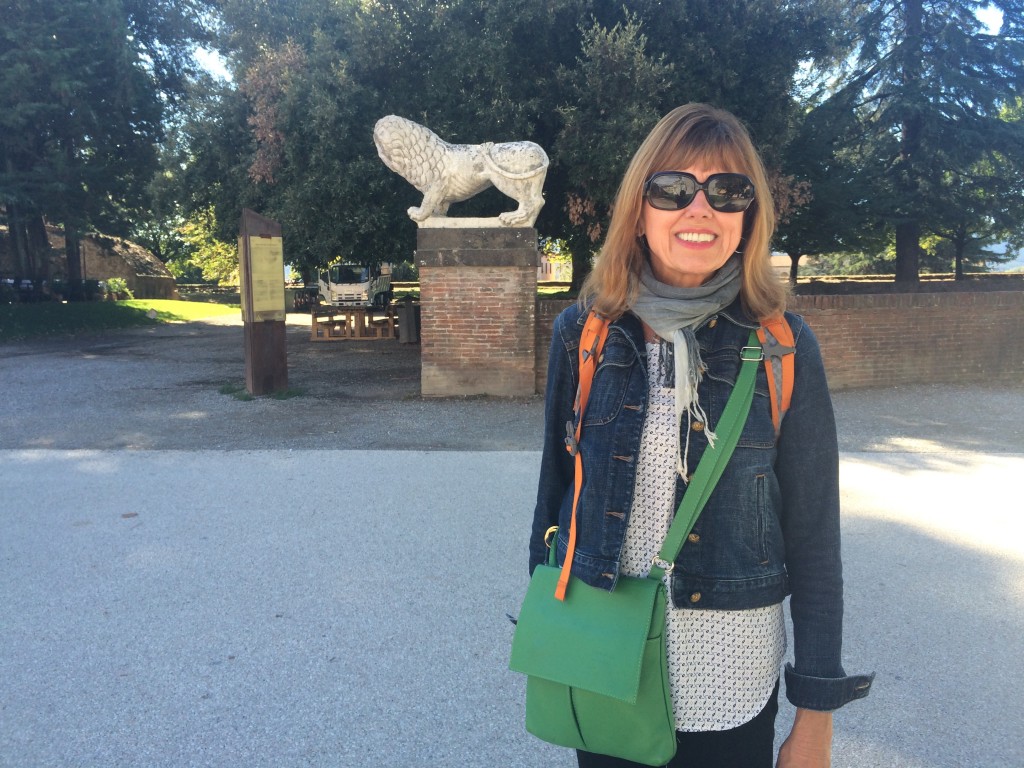 We explored the lovely little streets, and Paul was delighted to find a small shop dedicated to Italian craft beer.
In addition to being a beautiful Italian hill town, Lucca is known for being Europe's leadng producer of toilet paper and the home of Giacomo Puccini, great opera composer.  A statue of Puccini sits right in the middle of Piazza Citadella.  His house, now a museum, is just up the street behind the statue.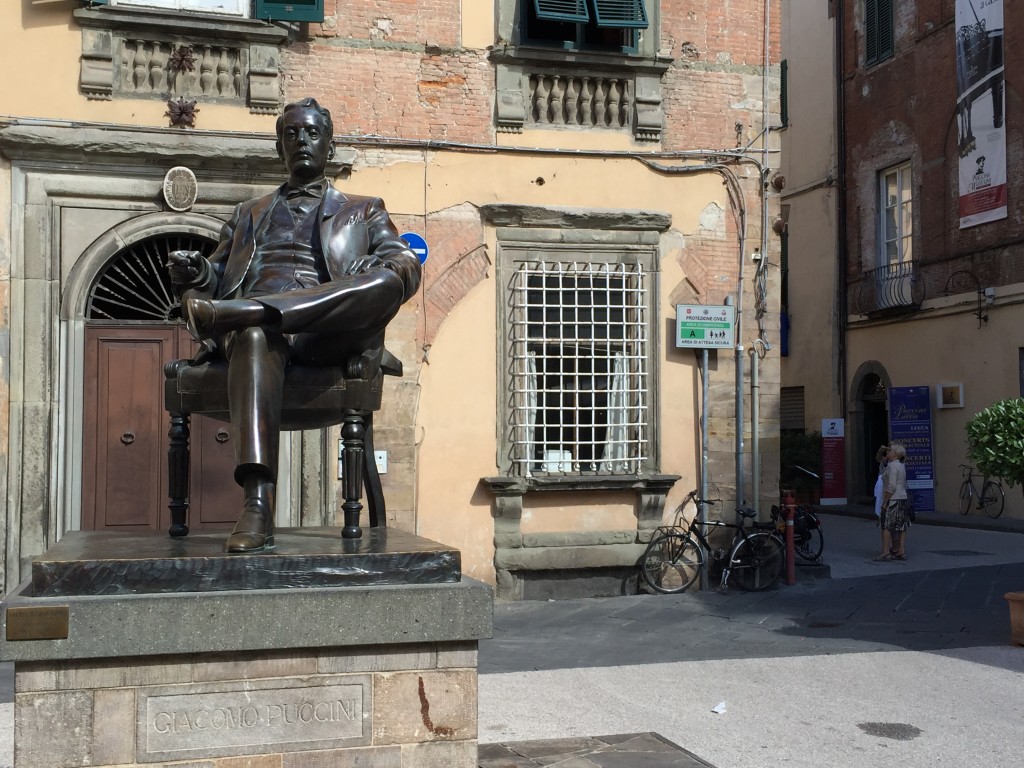 We ate lunch in a charming little restaurant next to Puccini's house, overlooking the little piazza.
De'Cotelli, one of Rick Steves' favorite gelateria, is in Lucca, so, of course we had to try it.  I tried amaretto and caramel, and it was the best gelato I have had.