Today was going to be a nothing day-do some laundry, go for a little hike and get ready for our trip to Milan tomorrow.  But it turned out to be a great day.  One of the best parts of spending extended time in another country is the opportunity to have unplanned-for experiences.  Paul and I headed south of Firenze today to walk in a new part of the city and soon unexpectedly ourselves on a beautiful walking and biking path.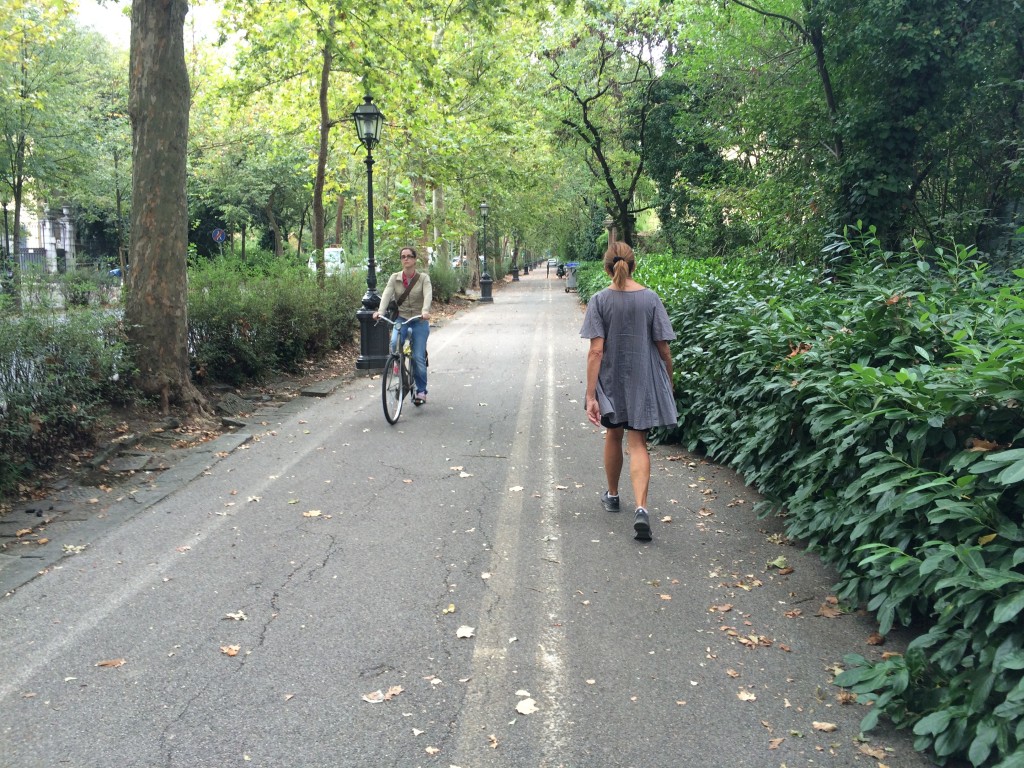 We walked by beautiful homes and a huge sports complex and ended up at Piazalle Michelangelo, the beautiful piazza that overlooks Firenze.   There was a market in the piazza, so we had a little treat before continuing our walk.  A wedding party made a stop at the market.  Brides show up in the most unexpected places in Italy.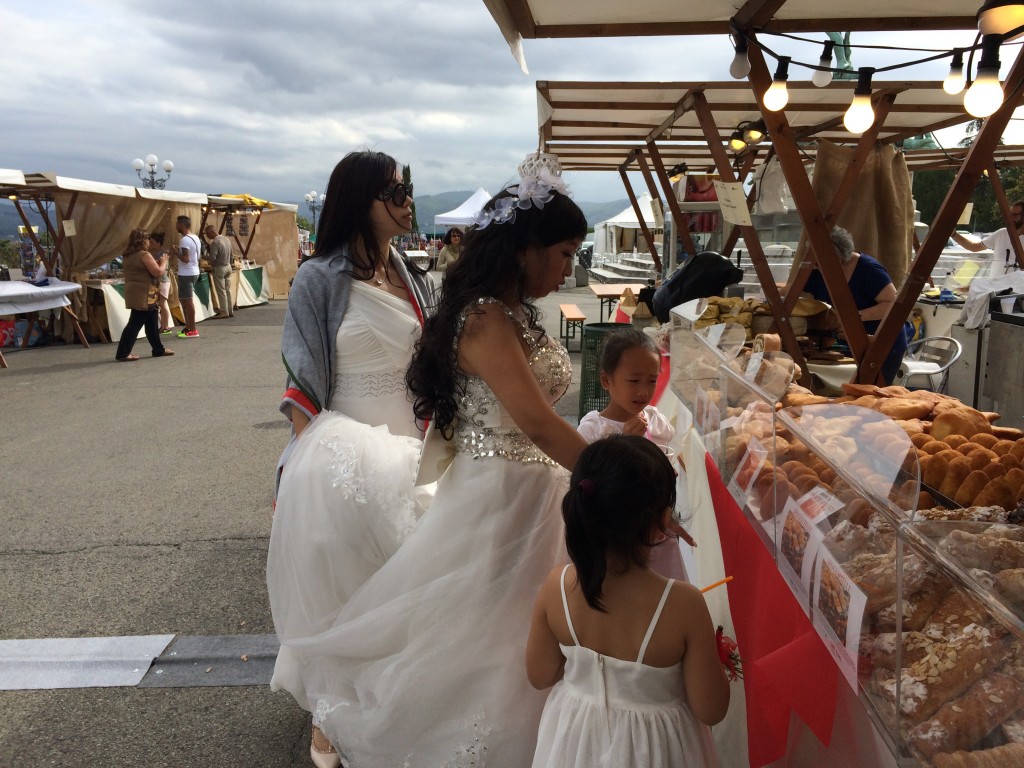 On the way home from our hike we stopped at our neighborhood market, Sant'Ambrogio for lasagna. Our friends' cooking class chef had recommended it as the best lasagna in Firenze, and we were not disappointed.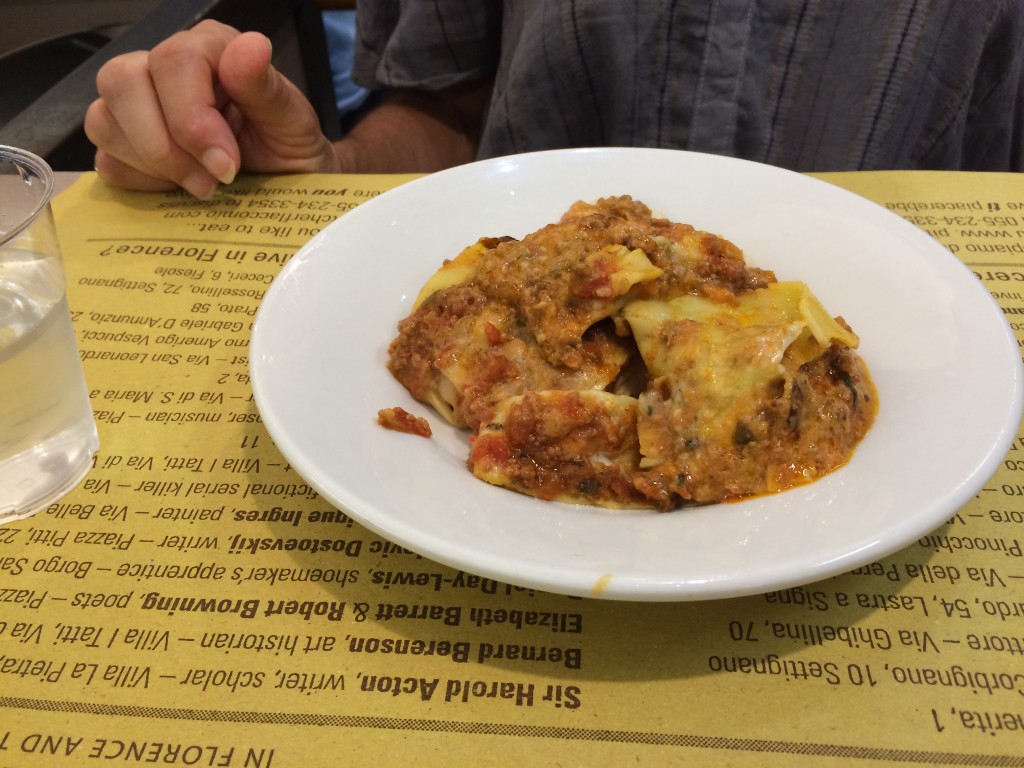 Tonight we wanted to sit outside and have wine and a starter for dinner.  After exploring some different areas, we found a wonderful place that specializes in farm to table food and wine from Sicily.  We sat outside, on the street, and had a wonderful bottle of wine and a starter of meat, cheese, potatoes, artichokes and tomatoes from the southern Italy.
And to cap off our unexpectedly delightful day, the owner of the gelato shop where we make our nightly stop proclaimed us "true Florentines" when we walked in tonight.