I awoke this morning at 6 AM to the sounds of chanting.  Standing by our window, I heard the chanting get louder and realized i was hearing a morning worship service at one of the nearby churches.  What a lovely way to start my day.
Exploring the city, we noticed the contrada flags and symbols that were still up from the Palio (horse race in Il Campo where 10 of the 17 Siena districts compete) winner celebration on Saturday night.  Contrade date back to the Middle Ages and are districts within Siena. Each contrada has its own flag and is named after an animal or symbol.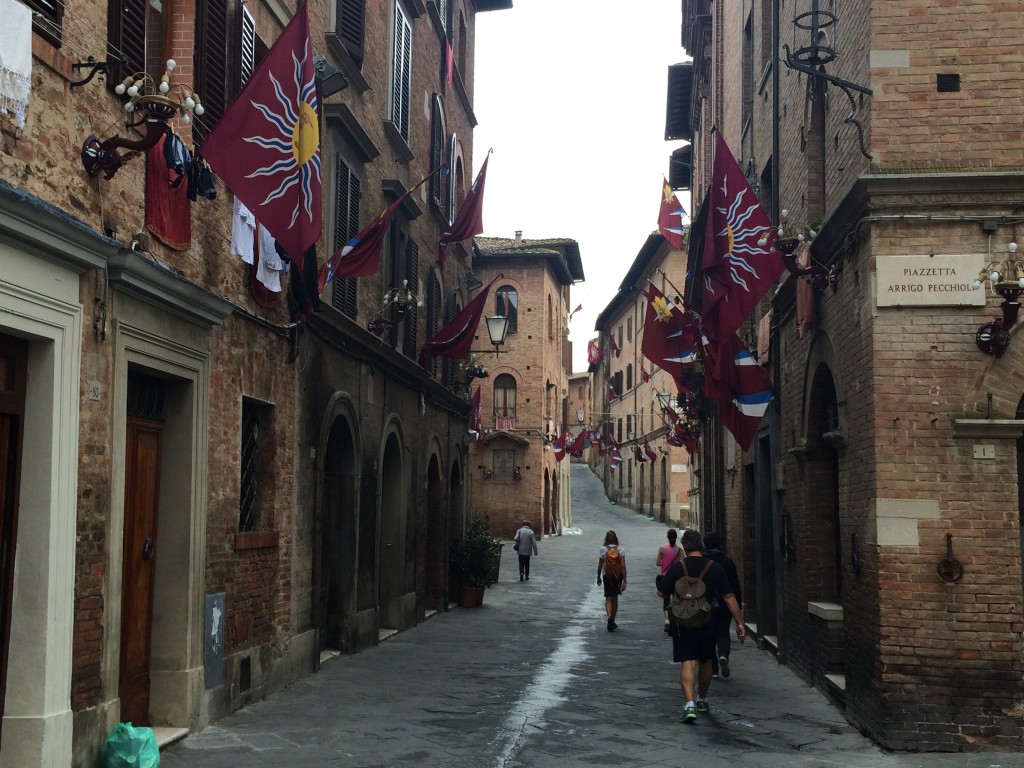 We walked through the beautiful Il Campo, the town square of Siena.  The buildings are the same color as the soil, known to artists as "Burnt Siena."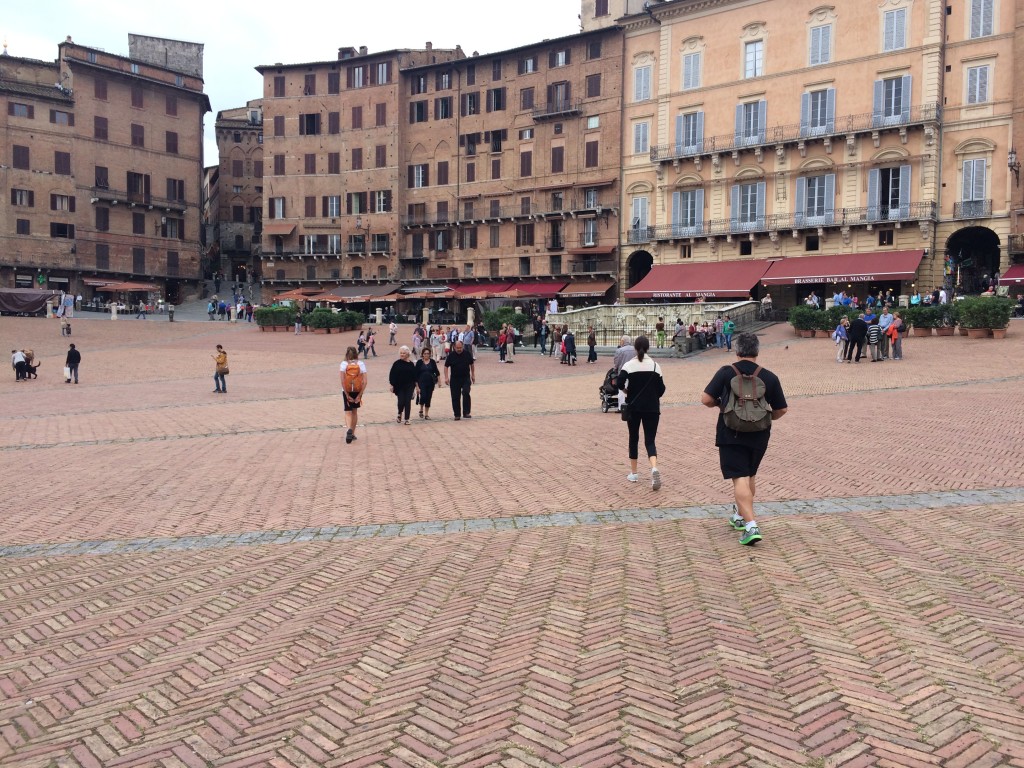 On one side of Il Campo is the City Hall.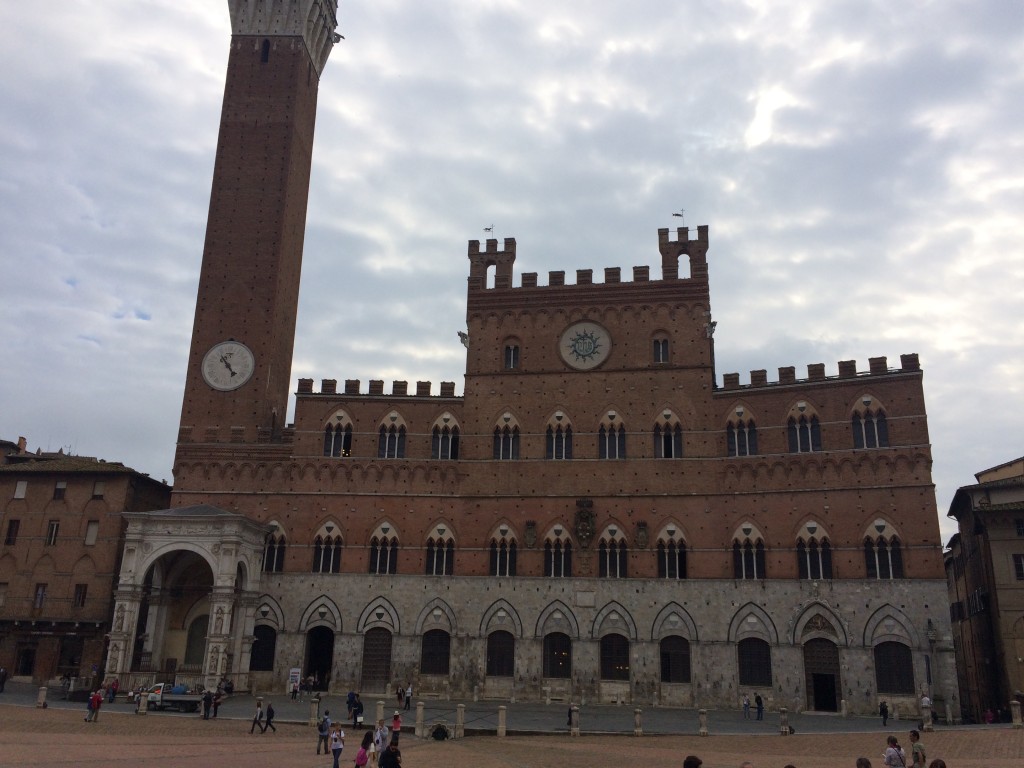 Sloping upward from the City Hall on the other side of Il Campo is the beautiful 15th century  Fountain of Joy.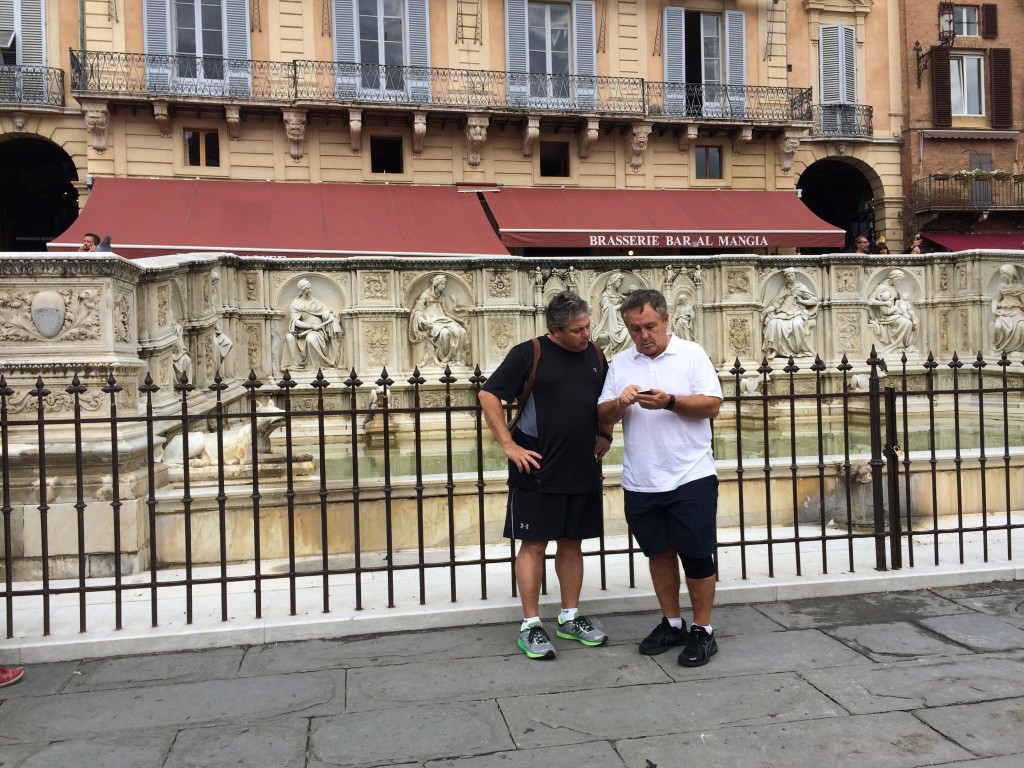 We had an amazing lunch at Dolceforte.  After seeing another beautiful display of porcini mushrooms at the market, I had to order the tagliatelle with fresh porcini mushrooms.
Paul had pici all'aglione (pasta with garlic tomato sauce.)  Chef David talked with us after lunch and shared how to make his amazing sauce.  The secret is getting the right tomatoes.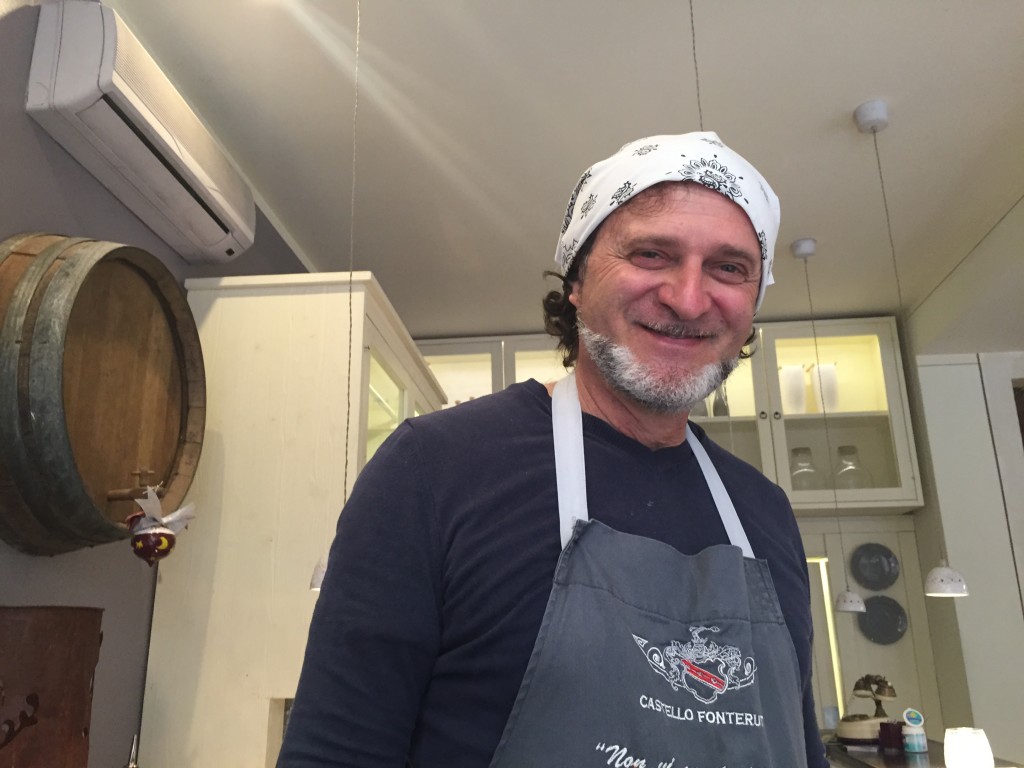 Our landlord's sister brought us fresh pesto she had made that morning.  She also told us about the best bakery to visit and recommended that we try pan co' santi (bread of the saints) that is made with olive oil and no eggs or butter.  It is a special bread made only at this time of the year.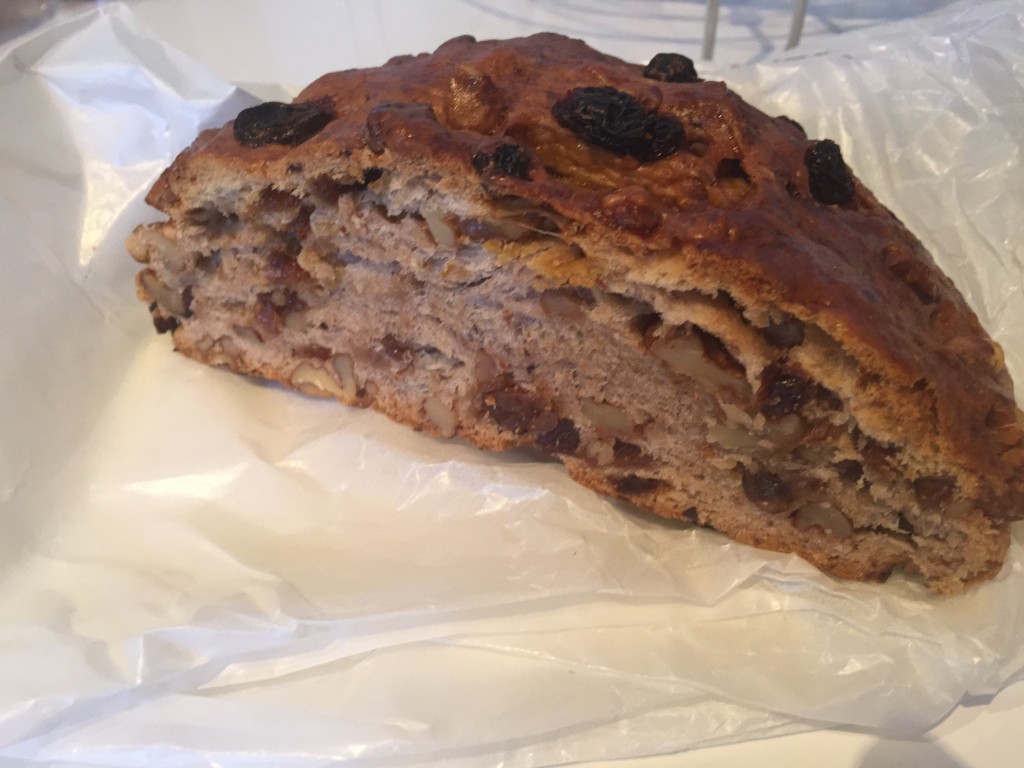 Using Antonella's pesto sauce, we made a wonderful dinner of fresh pasta with pesto, rucola salad, Brunello from our wine tour and panforte, the classic dessert of Siena.