Today we headed off on an hour-long drive through the Tuscan countryside to the beautiful hill-top town of Montepulciano.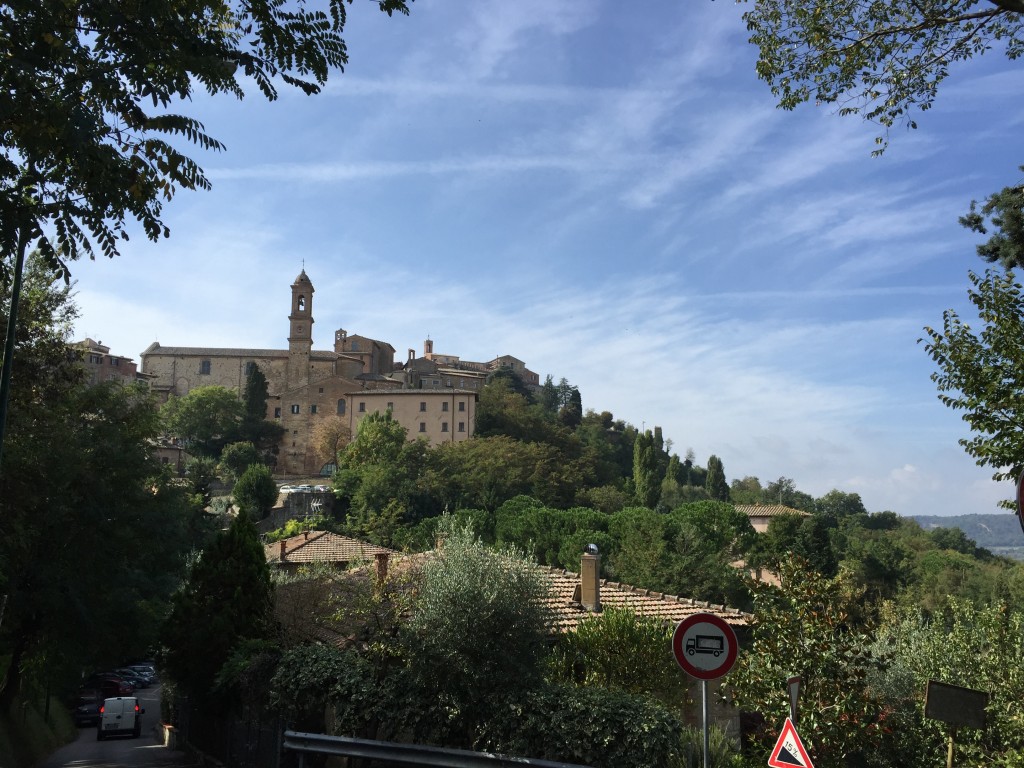 Starting at the Porta al Prato city gate, we began our walk into Montepulciano up the steep Via di Gracciano nel Corso.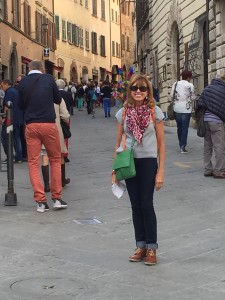 Using a Rick Steves' guided walk we noticed points of interest along the way.  Palazzo Bucelli has Etruscan and Roman fragments embedded into the outer wall.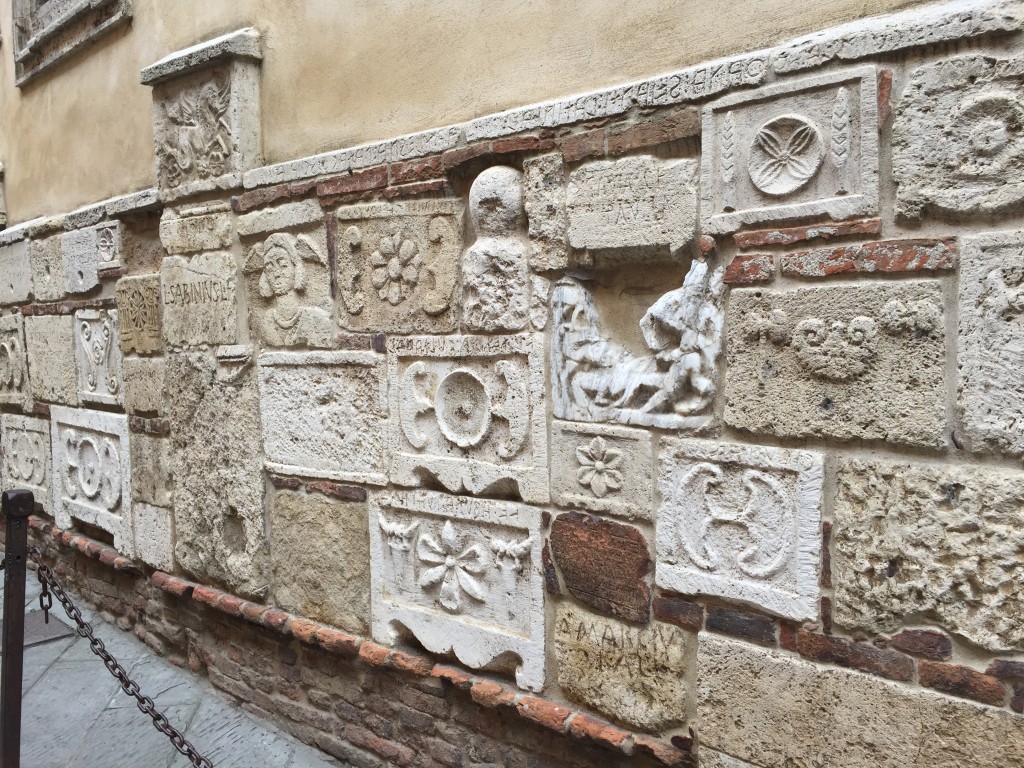 A clock tower at the half-way point is topped with a statue of Pulcinella, a character from Italy's commedia dell'arte.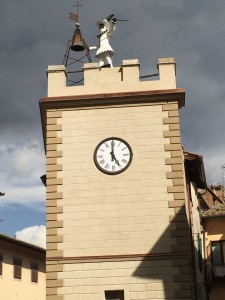 We ate lunch at Ristrante al Quattro Venti, a wonderful little restaurant on the Piazza Grande that grows their own organic vegetables.  I had pappa al pomodoro, an amazing tomato soup made with bread.  The Italians use toasted bread during the long simmering of their soups with wonderful results.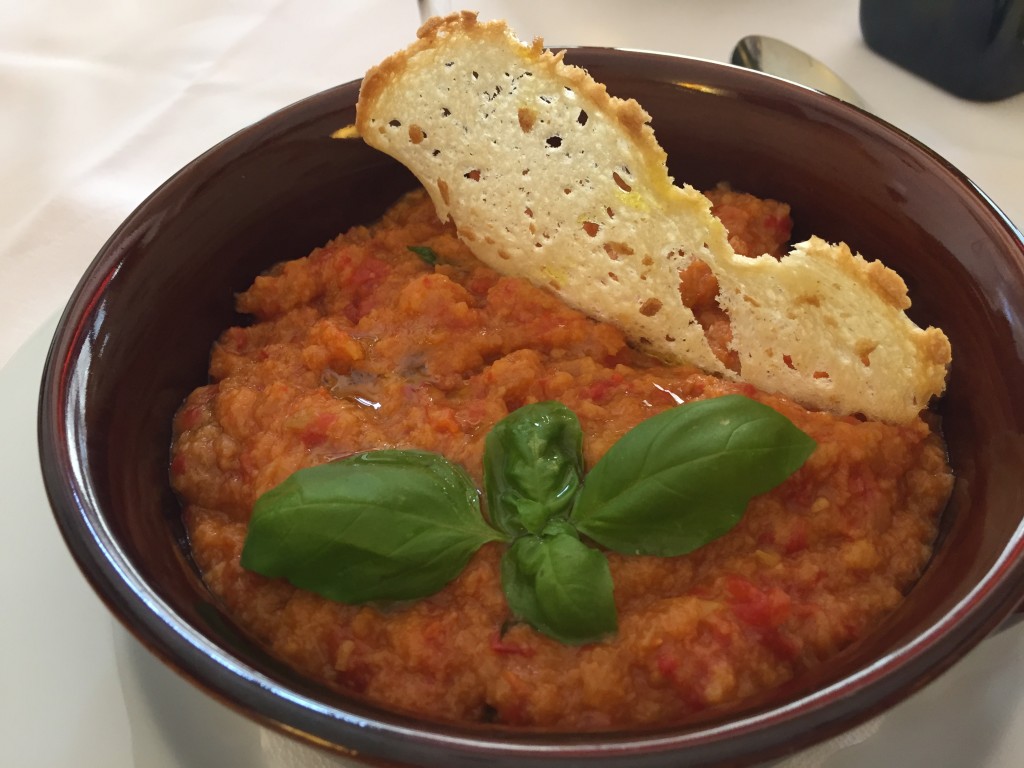 During lunch we noticed people walking around in medieval garb.  Our waiter told us they were filming a movie.  One of the producers told me it was a series for Italian TV about the Medici family.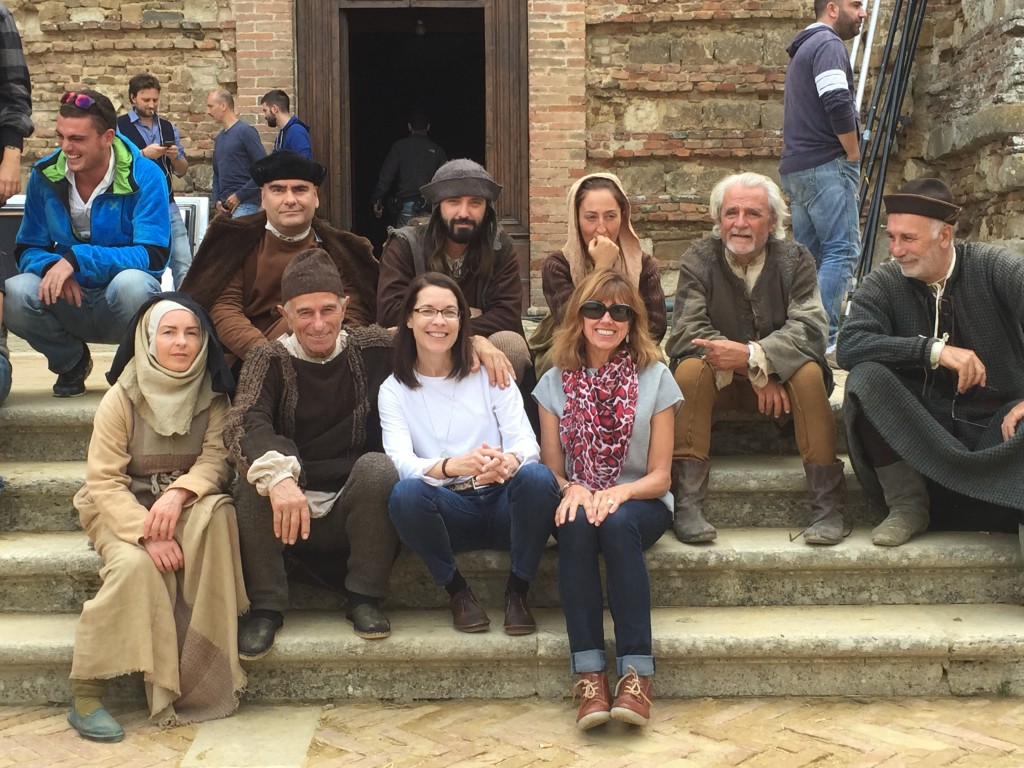 One of the actors, whose English was about as good as my Italian, asked me where we were from, and, I think, told me Dustin Hoffman was on the set somewhere.  We never saw him, and my conversation with her was a bit shaky, so I am not sure he is even in the show.  It was fun to talk with her, and she seemed so eager to communicate with us.
After lunch we went to Contucci Cantina for a wine tasting.  While in Firenze, I discovered Nobile wine from Montepulciano and was excited to go to the area where it is produced.  We explored the cellars where wine has been kept since the 1500s.  The Contucci family has lived here since the 11th century.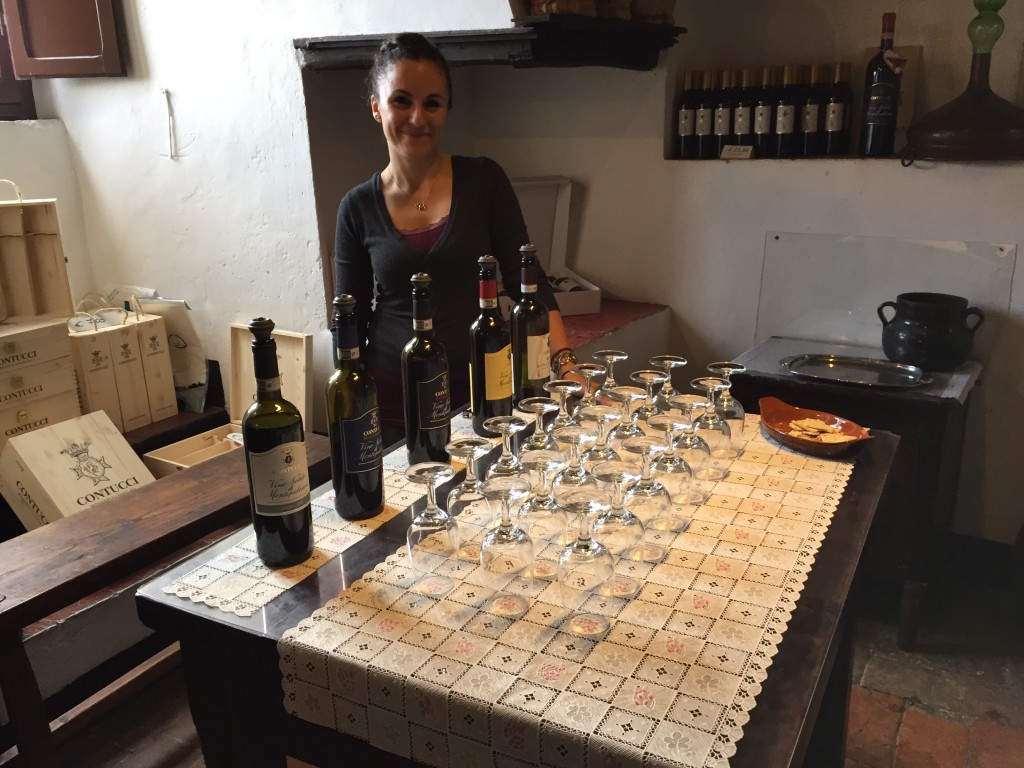 Known as the "Jewel of the 1500s", Montepulciano is a beautiful town, and we all had a great day.