Brunello is one of our favorite red wines, so a return trip to Montalcino, the only area in the world that produces this special wine, was a must. First stop was lunch at Enoteca Osteria Osticcio, a wonderful restaurant with great food and a great view.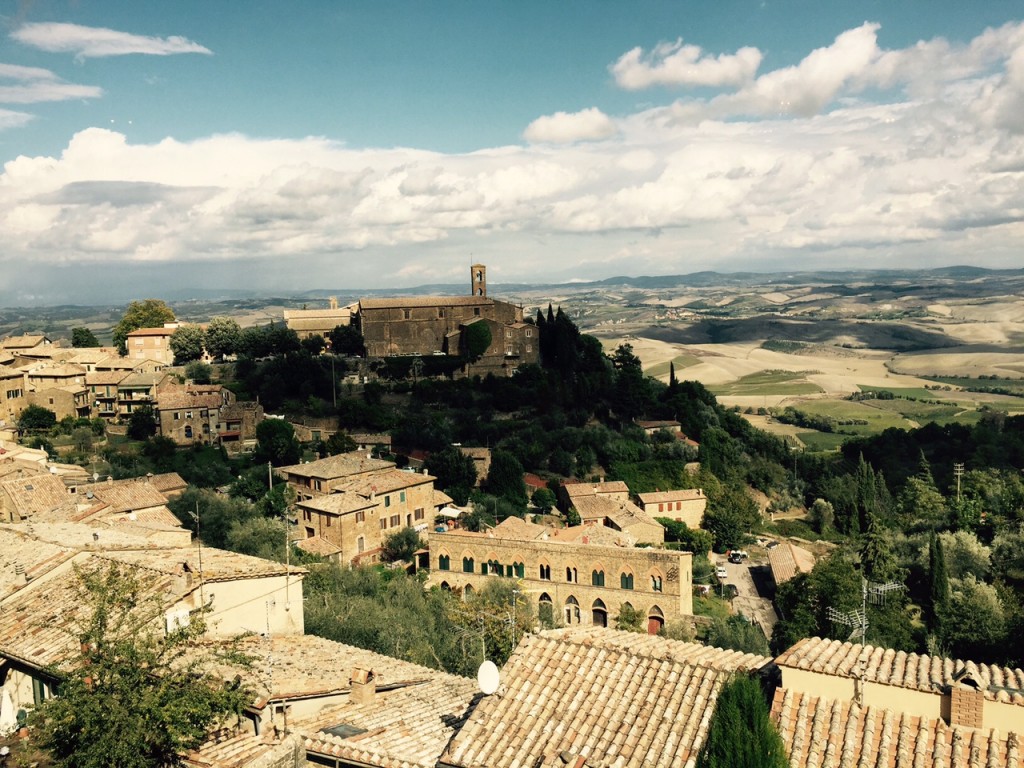 Paul had meatballs with roasted grapes, David had Tuscan vegetable soup that we all agreed was the best soup we had ever tasted, Julie had roast pork and beans and I had home-made spaghetti with bacon, tomatoes and pecorino cheese. And we all had grilled vegetables, which are on almost all Tuscan menus.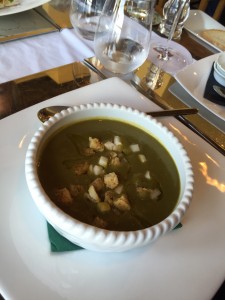 From Montalcino to Torrenieri, a small town near Montalcino, and up a narrow gravel road and we arrived at the Santa Giulia winery. This small, family-run winery has been in the Terzuoli family for three generations. As soon as we got out of our car, we knew we were in for a special experience. Gonlucca welcomed us to his winery and introduced us to his family. After a tour of the small cellar beneath his home, we tasted two Brunellos and one Rosso di Montalcino along with home-made salami, capocollo, prosciutto and pecorino cheese from Pianza.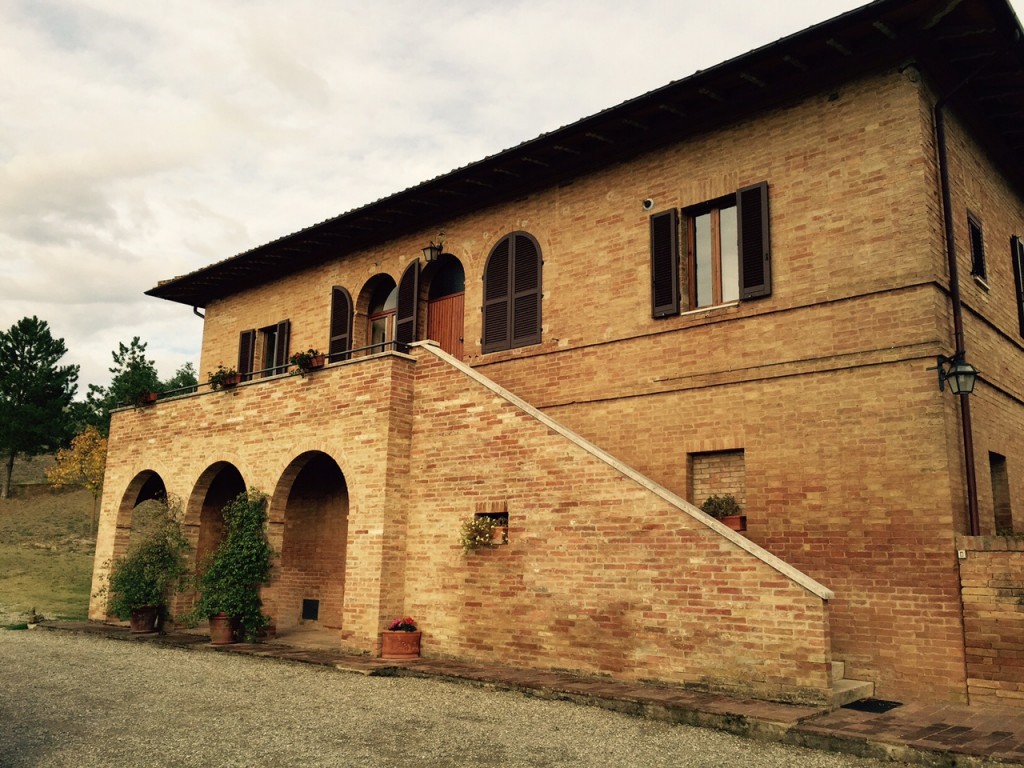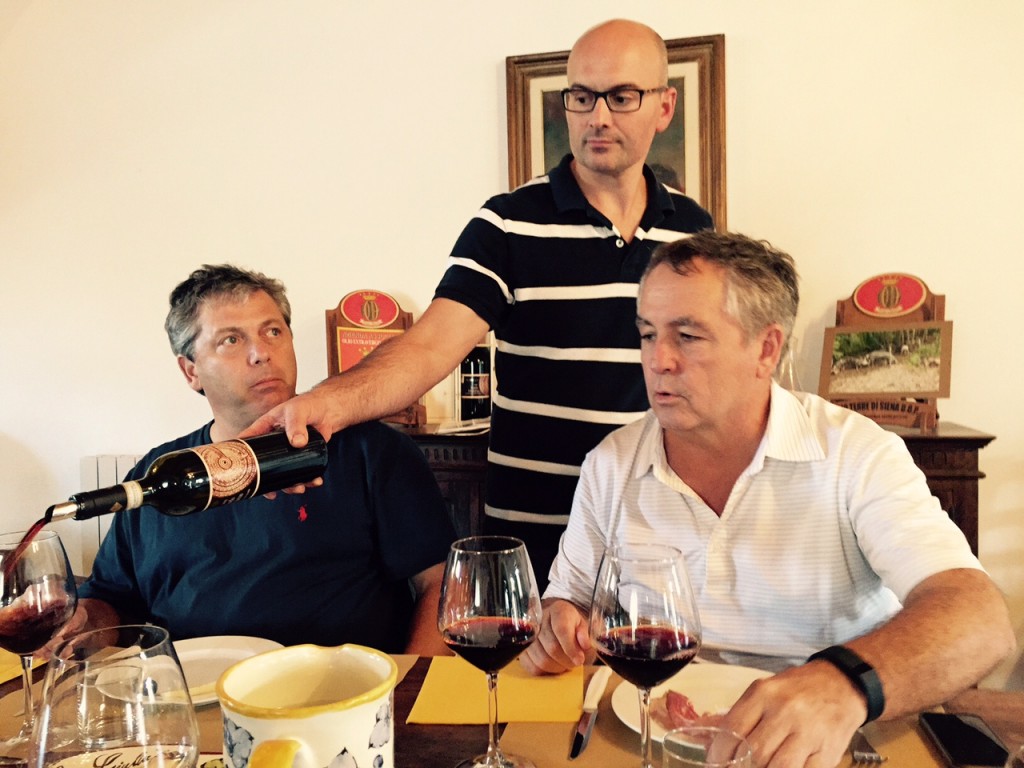 Gonlucca sat with us, and we all enjoyed the wonderful wine, great food and interesting company. He talked about how he grew up learning about farming grapes and making wine and thinks of himself as a farmer, not a wine maker.  "Wine is made in the field, not in the cellar."
We enjoyed one last view of the beautiful farm and said good-bye to this charming Italian family and their idyllic life.