After five glorious weeks in Firenze, we left for Siena this morning.  Waiting for the taxi to take us to our rental car, I took one last look down our street.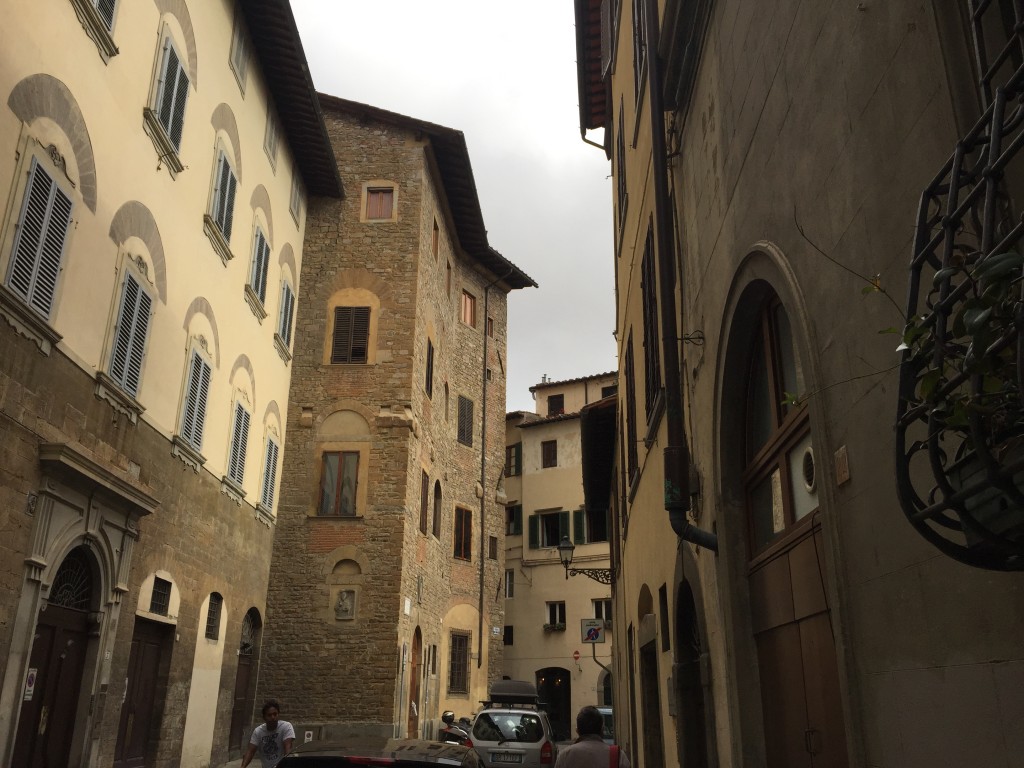 With David driving and Paul navigating, we made our way to Siena with a lovely little stop in San Gimignano.  Rick Steves calls San Gimignano a tourist trap, but I must say it is the most adorable tourist trap I have ever visited. I had an amazing dish called crespelles, a type of Italian crepe made with chestnut flour, for lunch.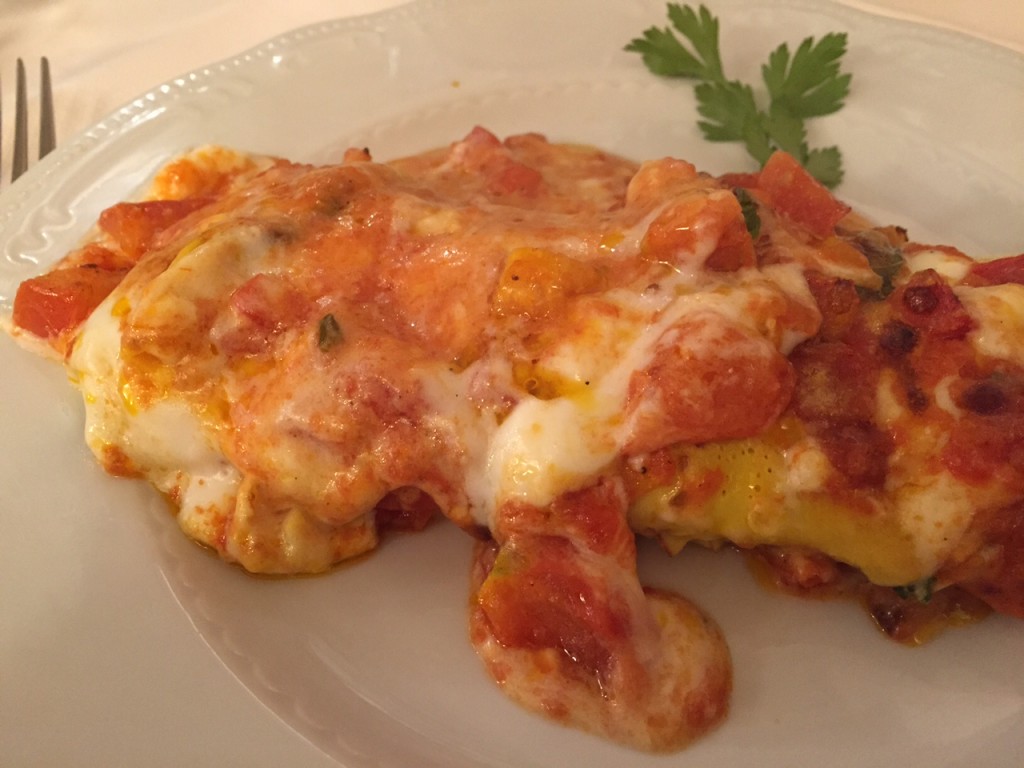 The view of the hillside looked like a painting.
Galateria Dondoli, owned by a member of the Italian team that won the official Gelato World Cup is in San Gimignano, so of course, we had to try it.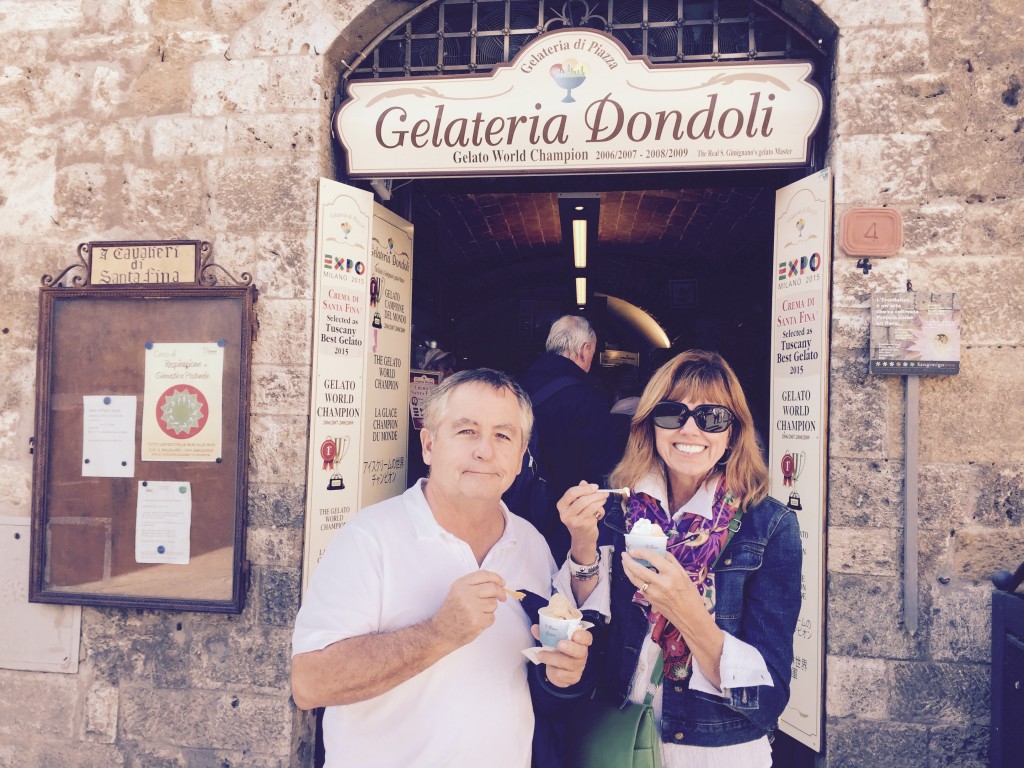 We arrived in Siena, found a place to park our car and walked to our apartment.  Our apartment is right in the heart of the city, and we have an amazing view out our living room window.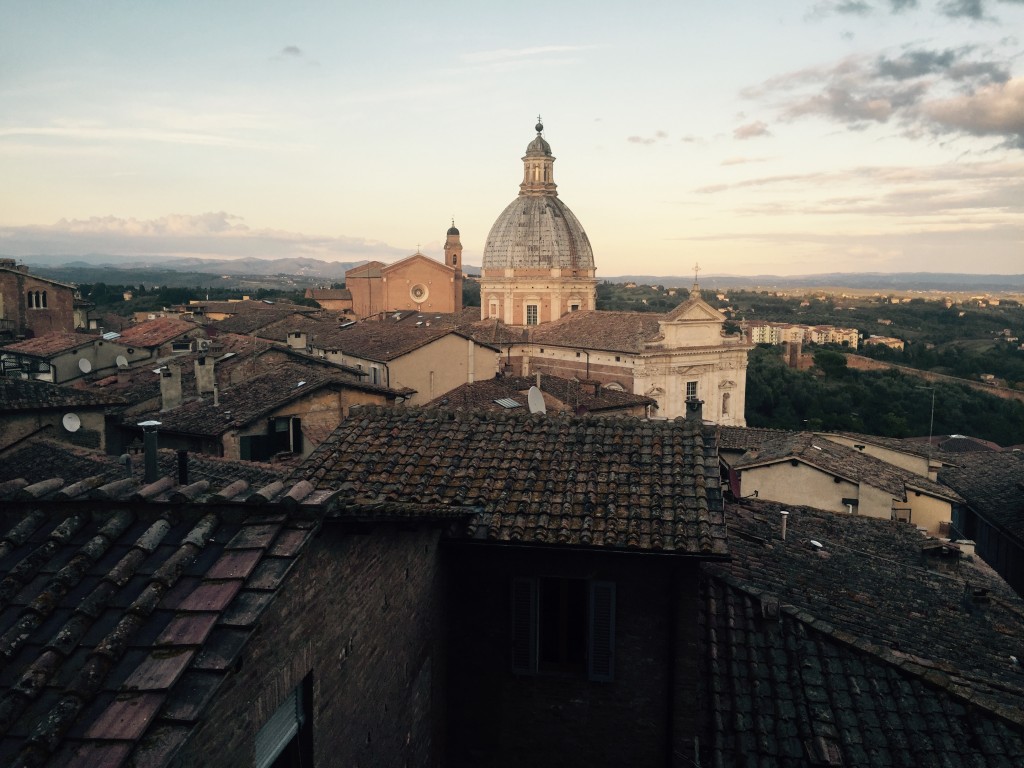 Tonight on the way to dinner we saw the celebration of the winners of the Palio, Twice a year in the summer ten of Siena's seventeen neighborhoods compete against each other in a horse race.  It is a huge event, and the celebration tonight filled Il Campo.  The winning horse even made an appearance.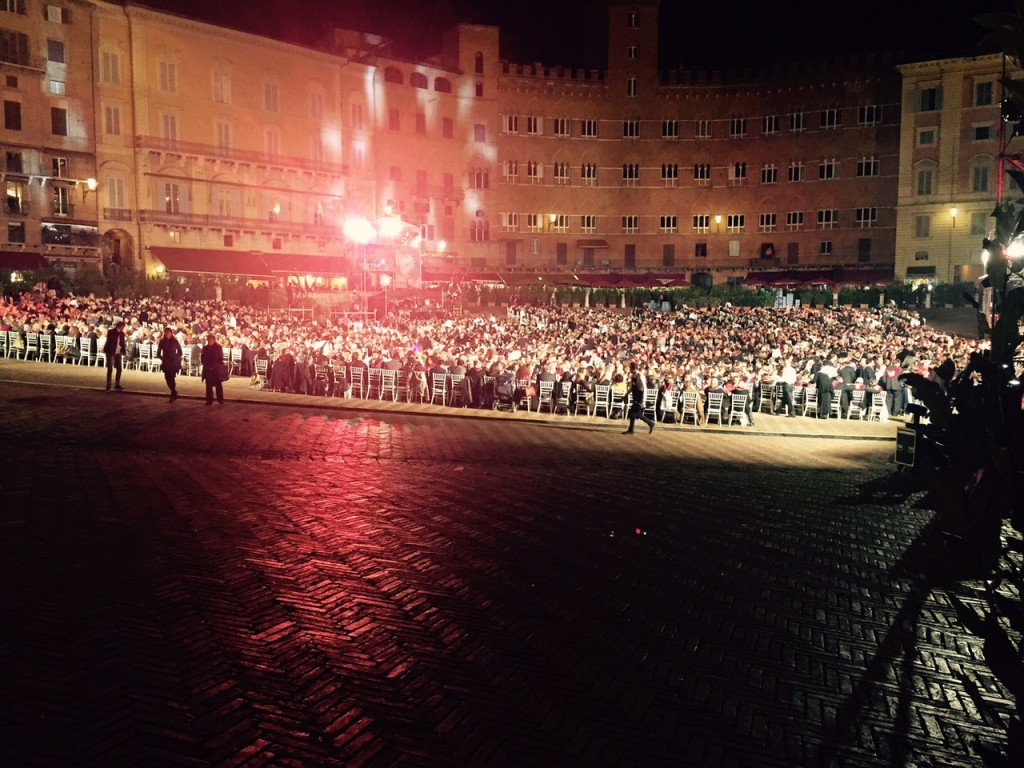 We went to Taverna San Giuseppe for dinner and visited the wine-and-cheese cellar which was created from an Etruscan tomb.  The Etruscans preceded the Romans.