After a month of living two blocks from the beautiful Basilica of Santa Croce, we finally visited it today.  Built in the 13th and 14th centuries, it has sixteen chapels, many of them decorated with beautiful frescoes.  Although it was a rainy day and major sites in Firenze are usually crowded, there were few visitors the morning we were there.  We felt so lucky to have a serene experience in this special place.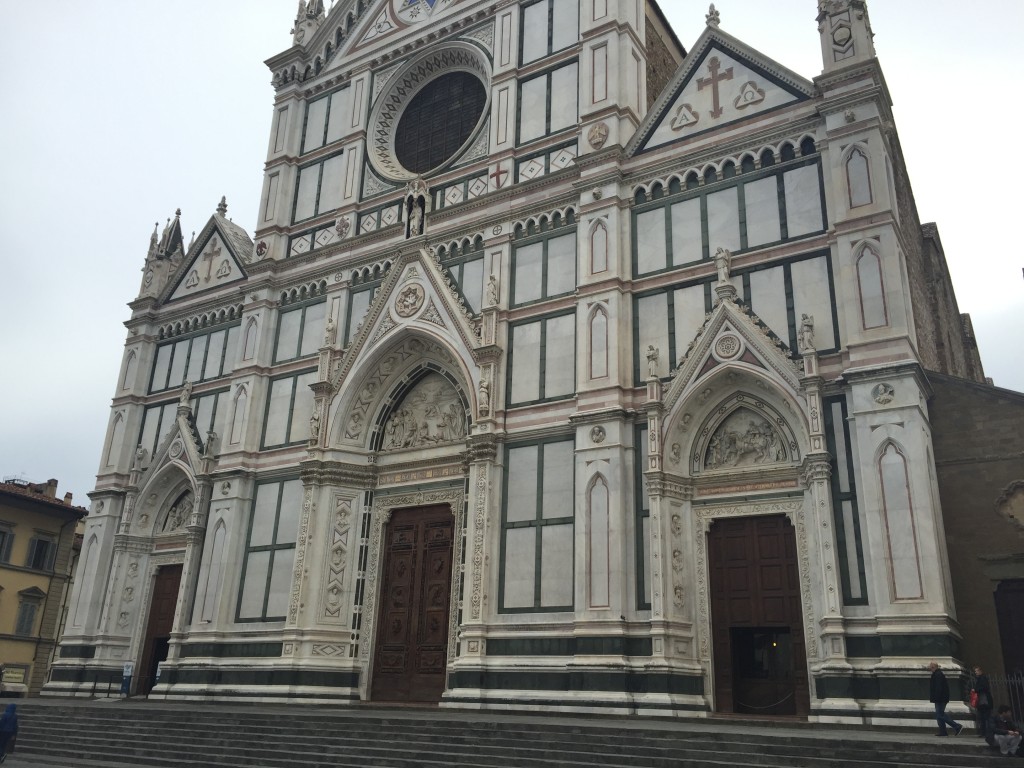 The largest Franciscan church in the world, Santa Croce is the burial place of many famous Italians, including Michelangelo, Galileo and Dante.  The monuments along the walls are beautiful.
In the afternoon we went to the Galileo Museum, a beautiful museum that showcases artifacts from Galileo and other scientists from the 15th through the 18th century.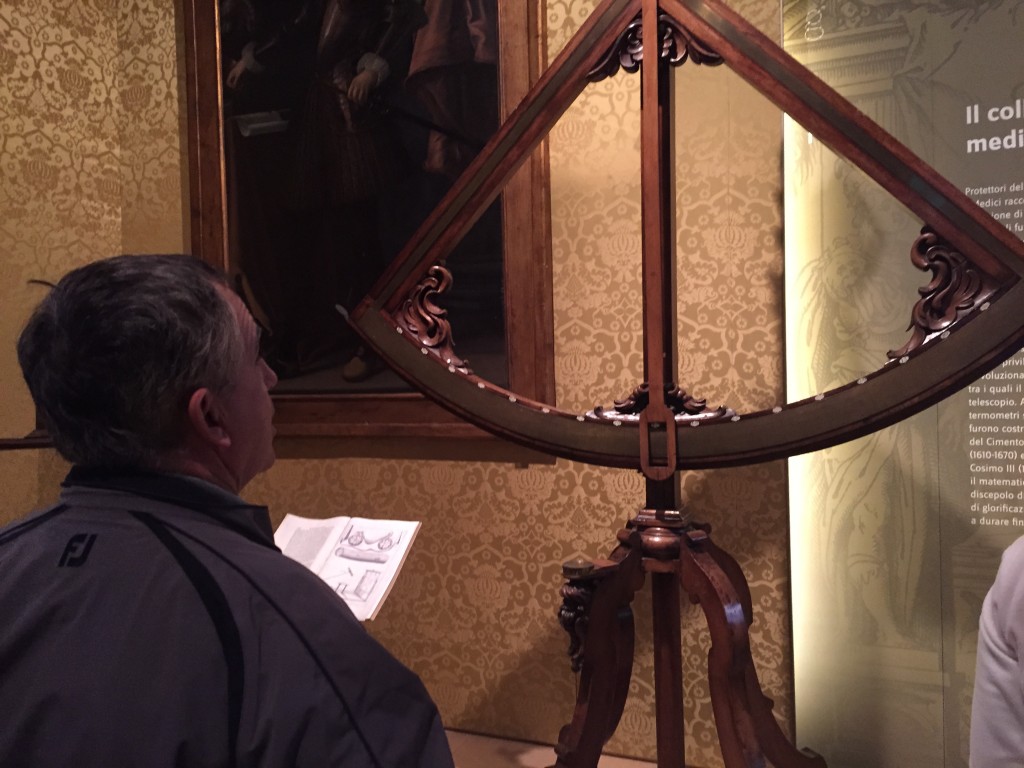 All of the information is in both Italian and English and most rooms have monitors displaying how the instruments worked.  There was an amazing display of early telescopes.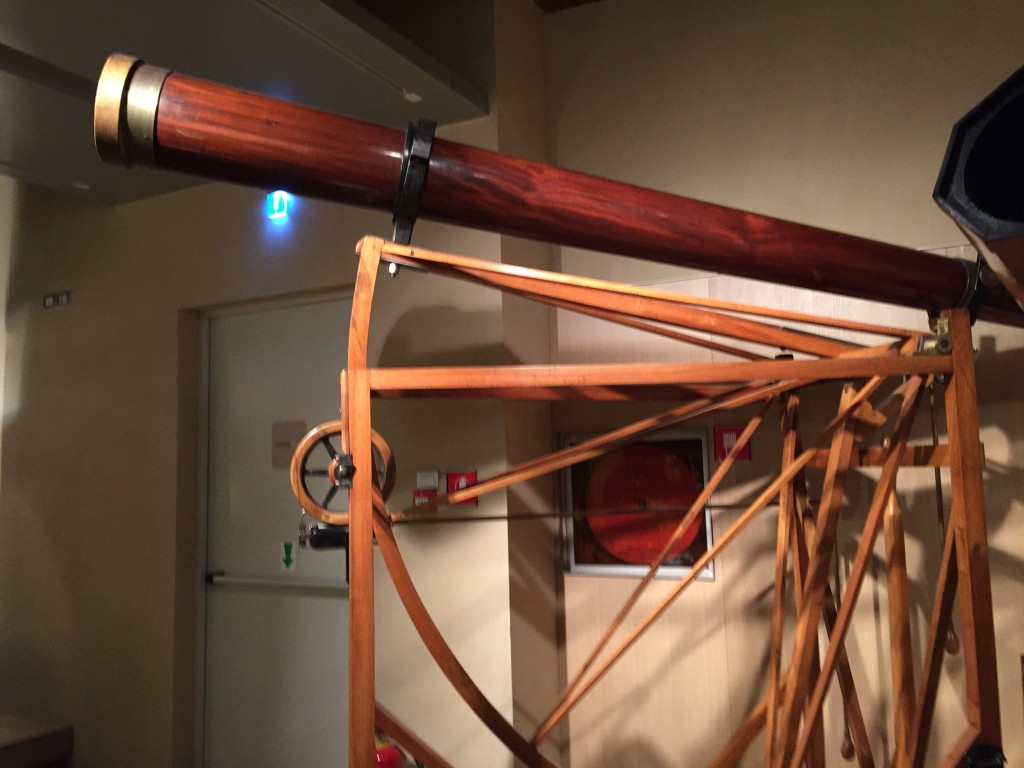 I was impressed with both the beauty and scientific sophistication of these early instruments.  As we were leaving the museum, there was an additional display of early instruments, including this beautiful planetary clock.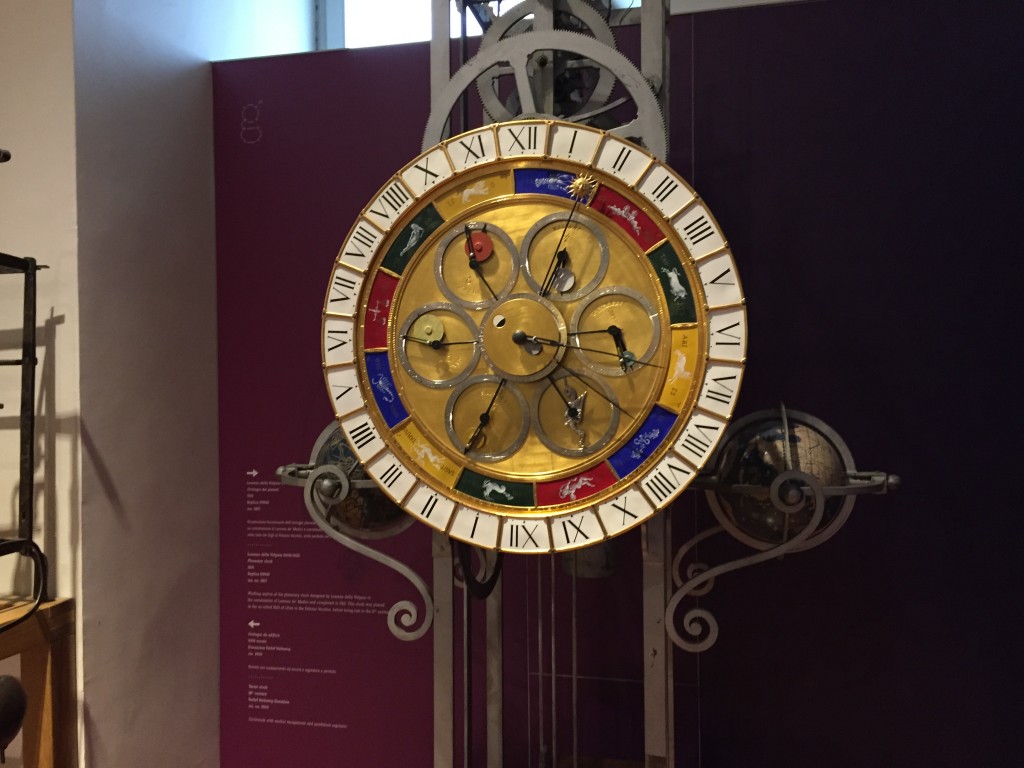 In the evening we went to the Medici Dynasty Show, a one-hour theater and multi-media show summarizing 300 years of Firenze history and the contributions and influence of the Medici family.    The Medicis support of the arts and humanities in the 13th and 14th centuries is responsible for Firenze being the cradle of the Renaissance.  After the show we talked with Giuseppe Arone, the writer/producer of the show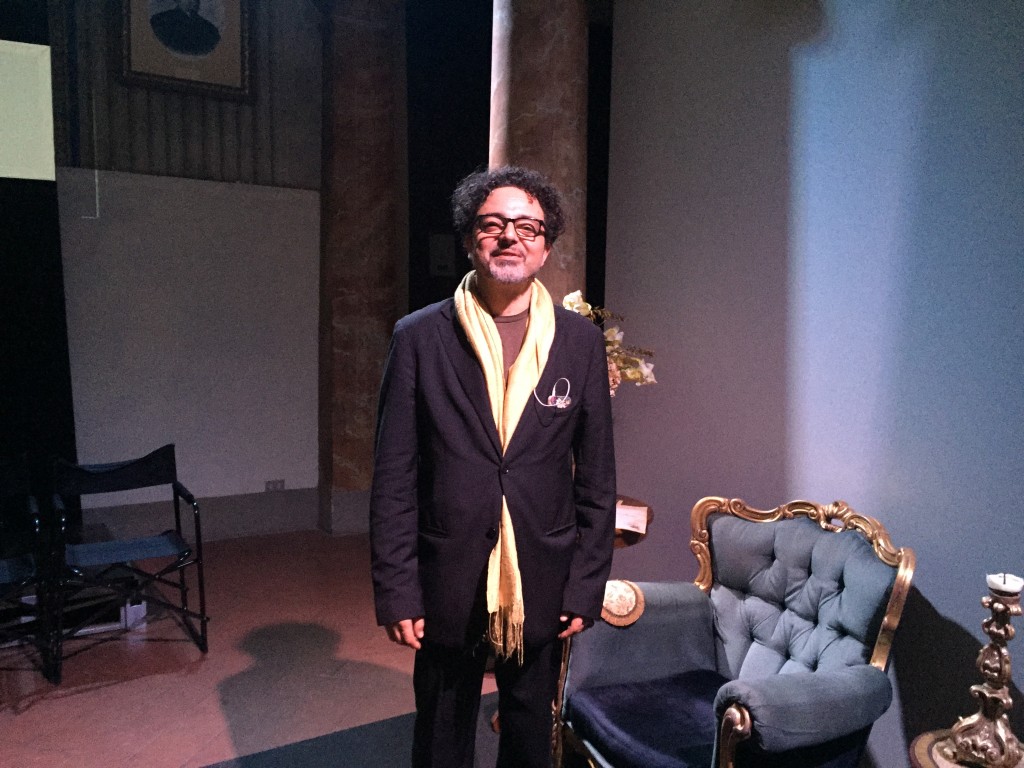 Thanks to a great recommendation from Giuseppe, we had dinner at Le Mossacce,, a tiny little trattoria.
e