After the drama right before we left Derry/Londonderry, arriving at our sunny apartment in Portstewart, Northern Ireland felt especially sweet. Located on the Promenade, the main dining and shopping area, and across the street from the Atlantic seaside, the location is perfect for our week in Portstewart. It is so relaxing to watch the changing weather and Promenade activity from the cozy chair in our apartment.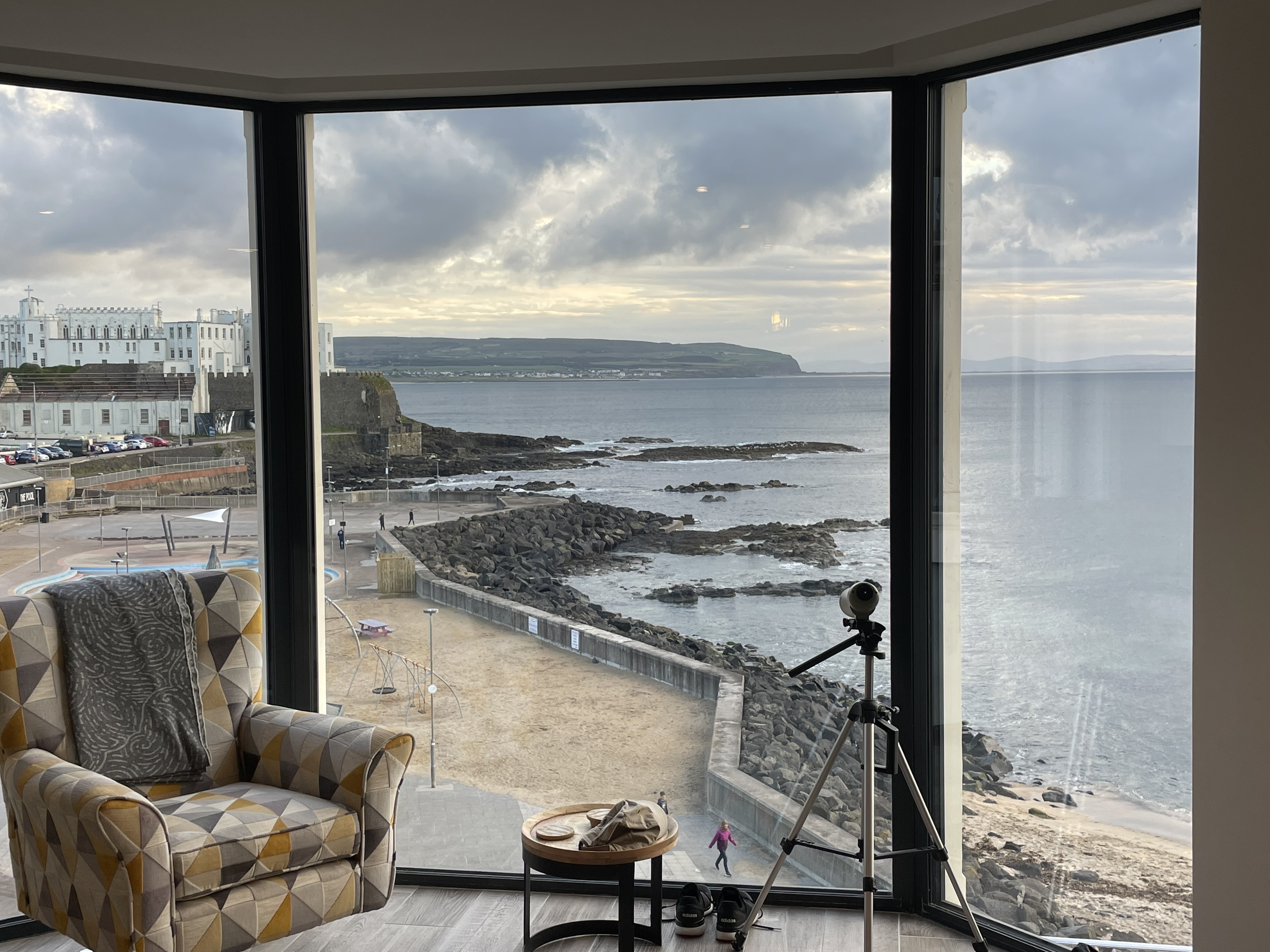 We love taking city walks to explore a new place, and we always try to take one on the first day we arrive. Sometimes we are looking for something specific, like Vittle, the highly recommended bakery on our street that is dangerously amazing and dangerously close.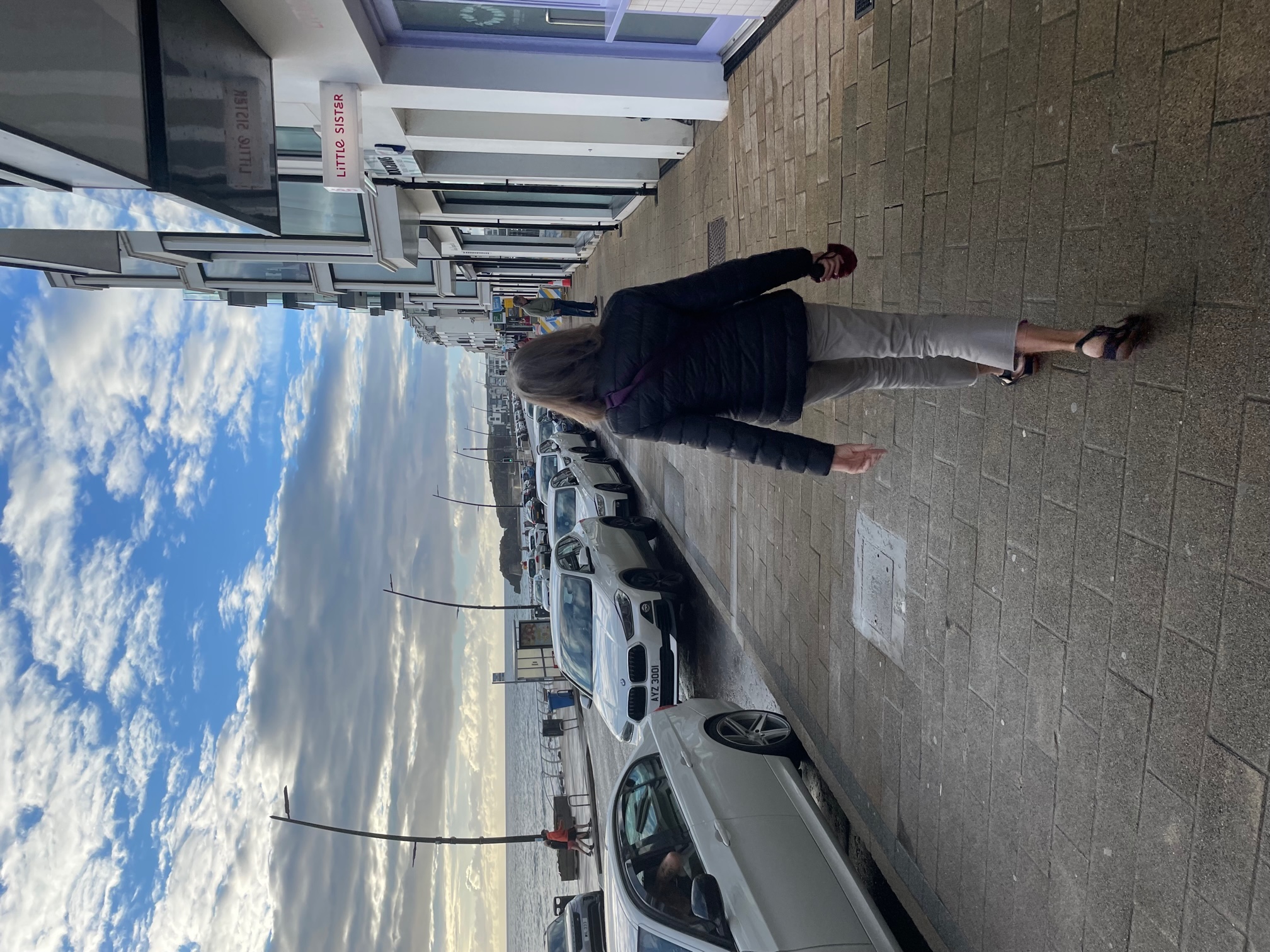 Other times we walk with no set agenda, open to whatever we discover-like the amazing little trail behind Crescent Beach across from our apartment.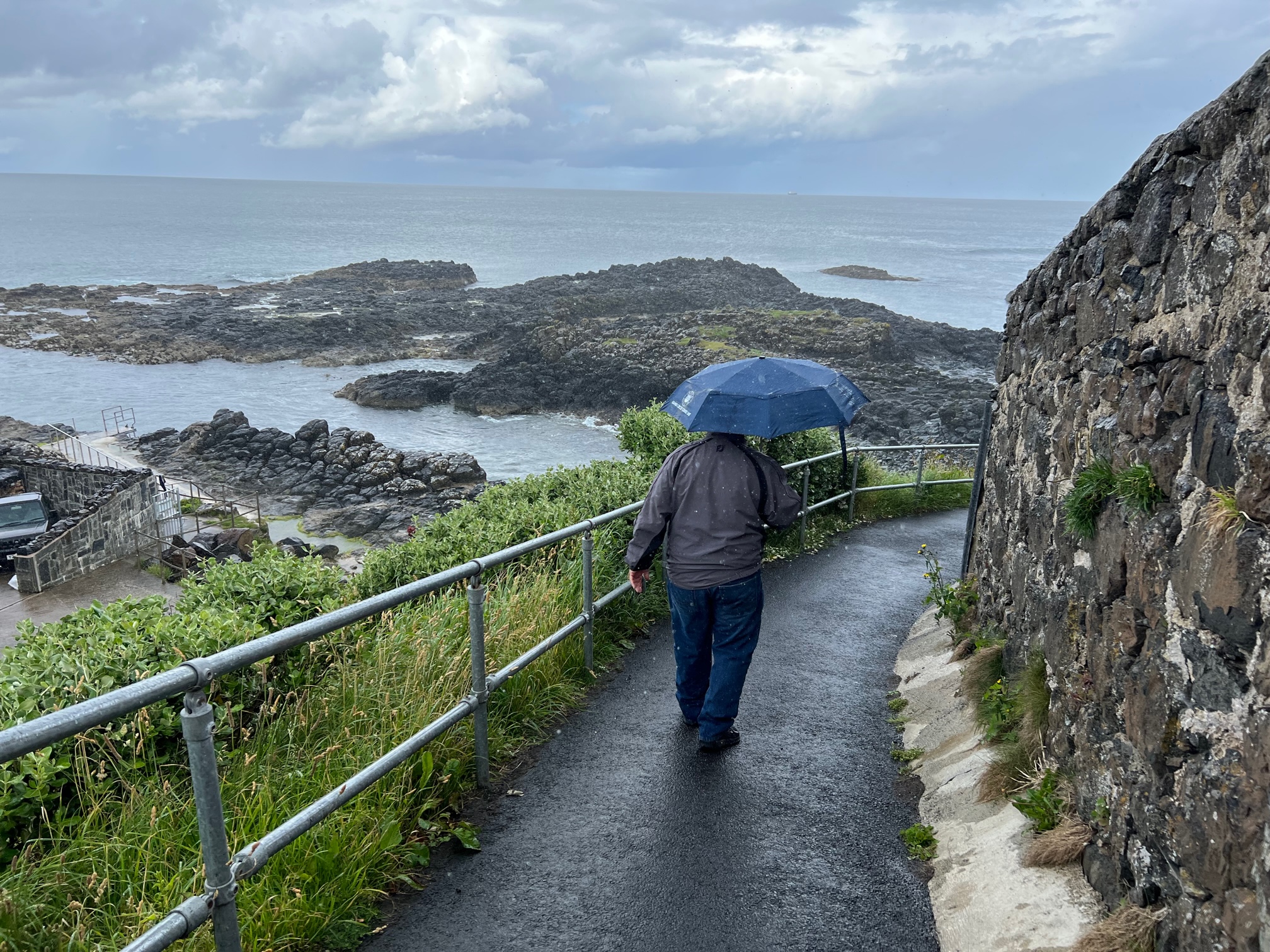 Or the cemetery and church ruins from the 17th century just off the main road we discovered on our walk to Tesco to get supplies.
Golf
On Monday we played Portstewart Golf Club, host of the 2017 Irish Open. The starter welcomed us with little gift bags-such a nice touch and offered to take our picture. I asked him to get Strand Beach in the background and Paul asked him to get the first hole in the background. He was able to incorporate both our priorities in one picture.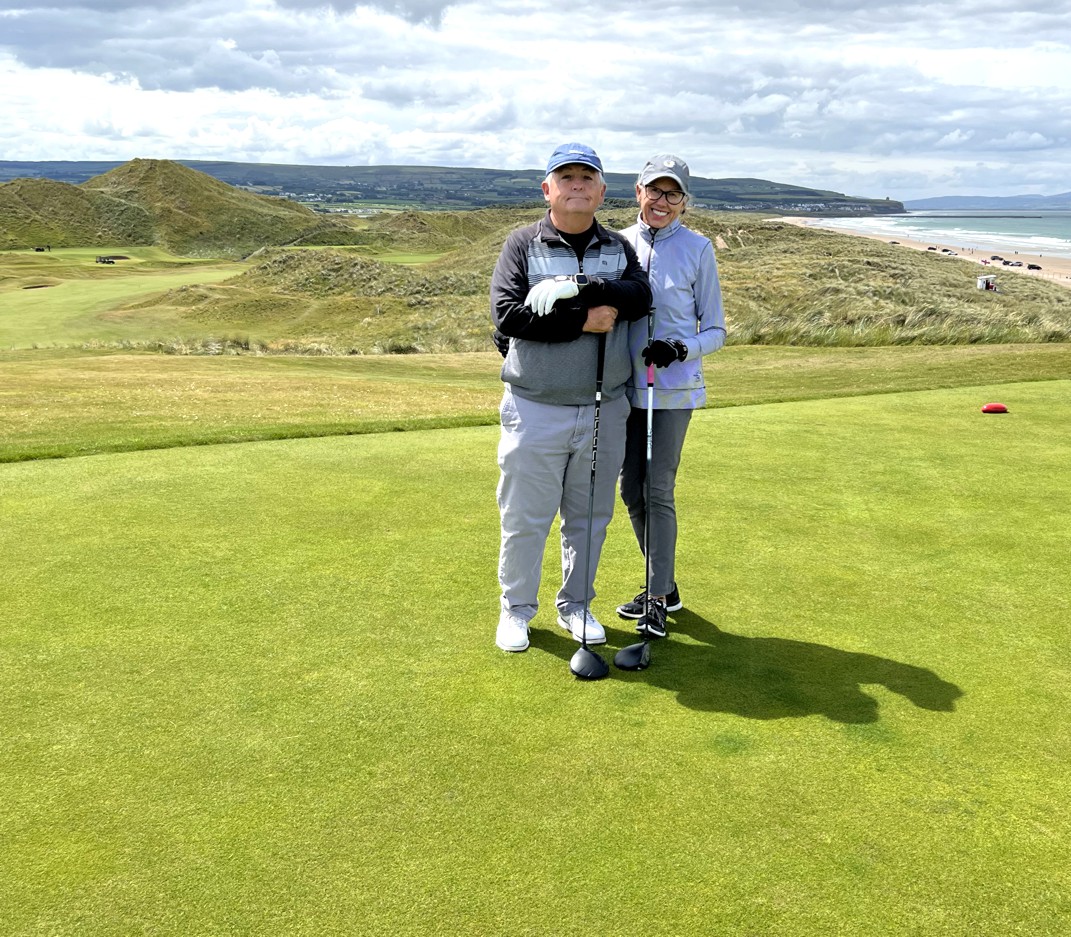 Like every other Irish course we have played, this one had stunning views on every hole. I was especially excited to hit my ball through the scenic opening on the second hole and land on the fairway. It doesn't take much to bring me happiness on the golf course.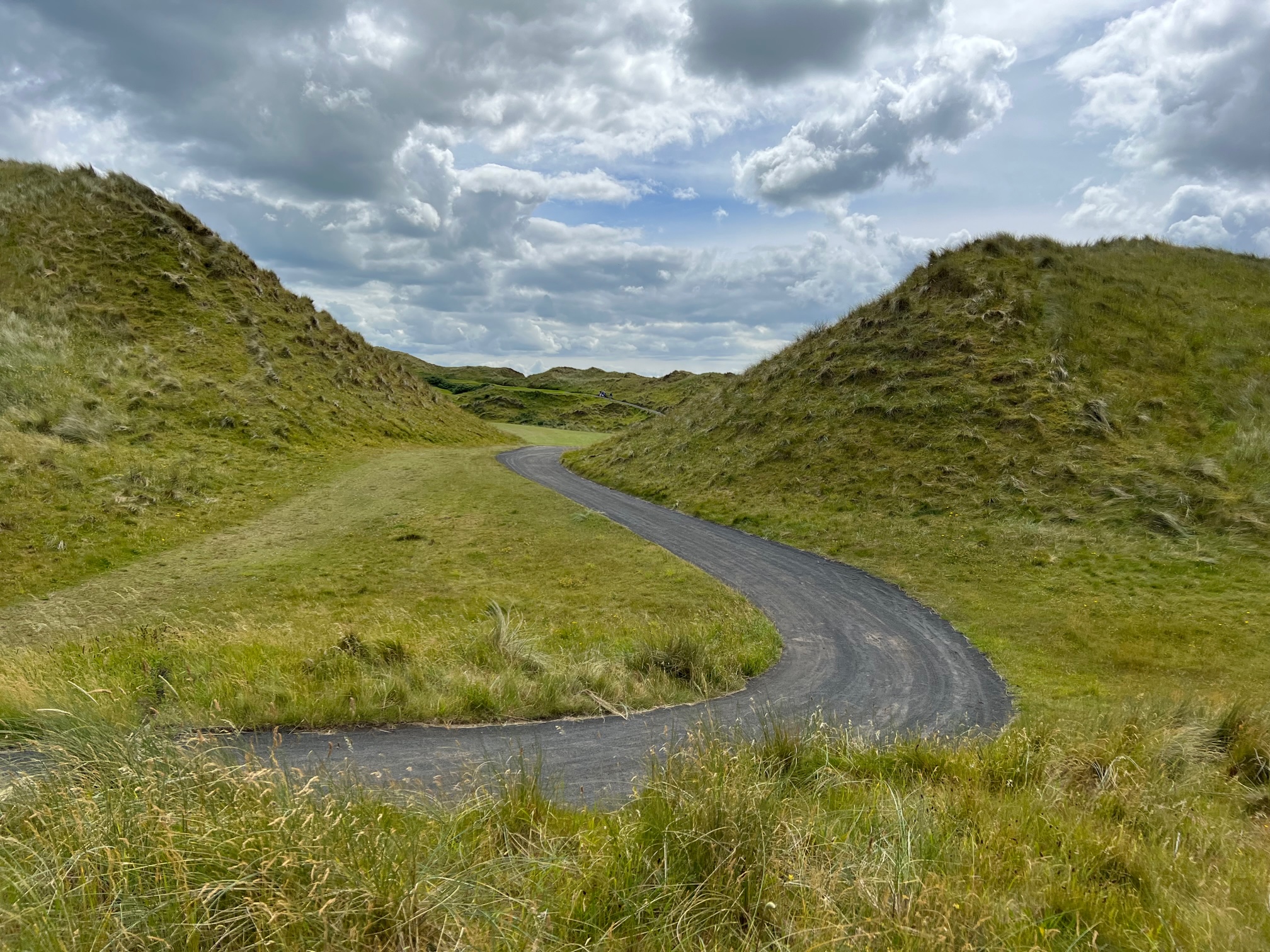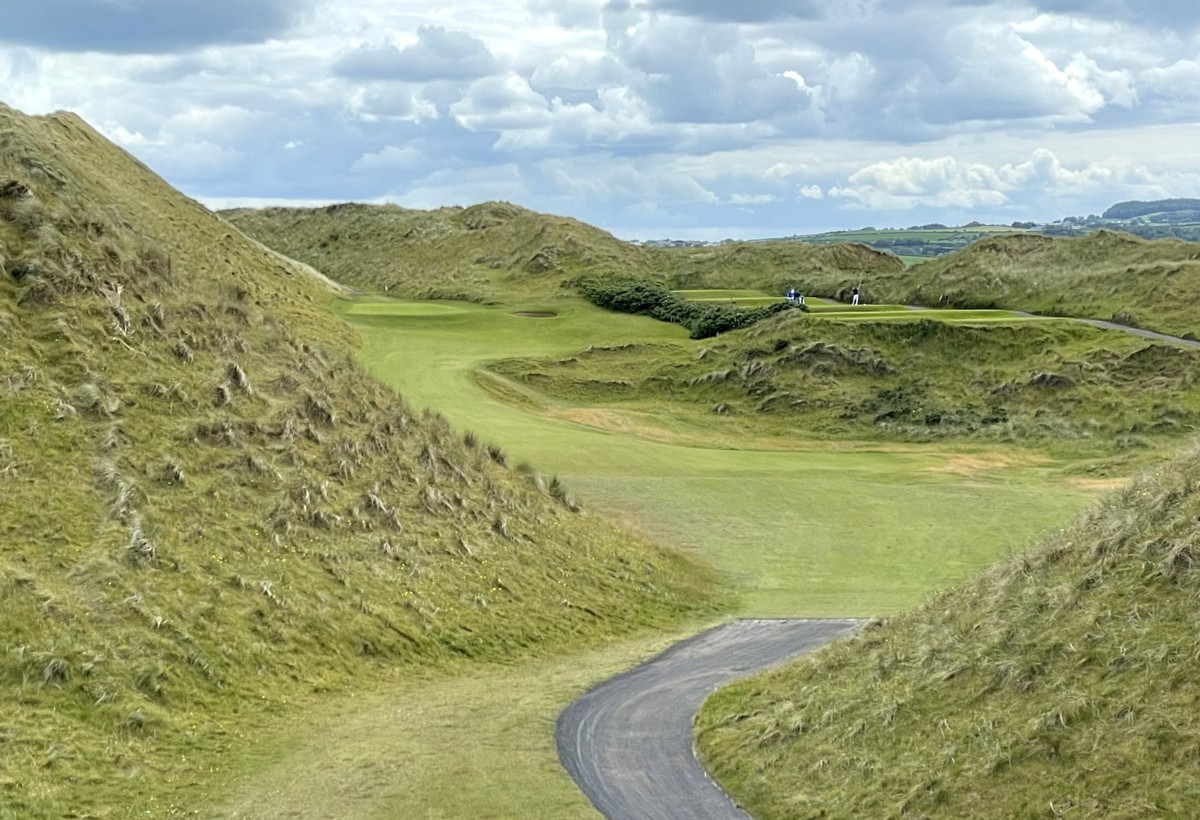 I thought I saw a bear den on the course (I don't even know if they have bears in Ireland). As we got closer, I could see it was a shelter built into a hill. I loved how well it blended in to the wild nature of the course.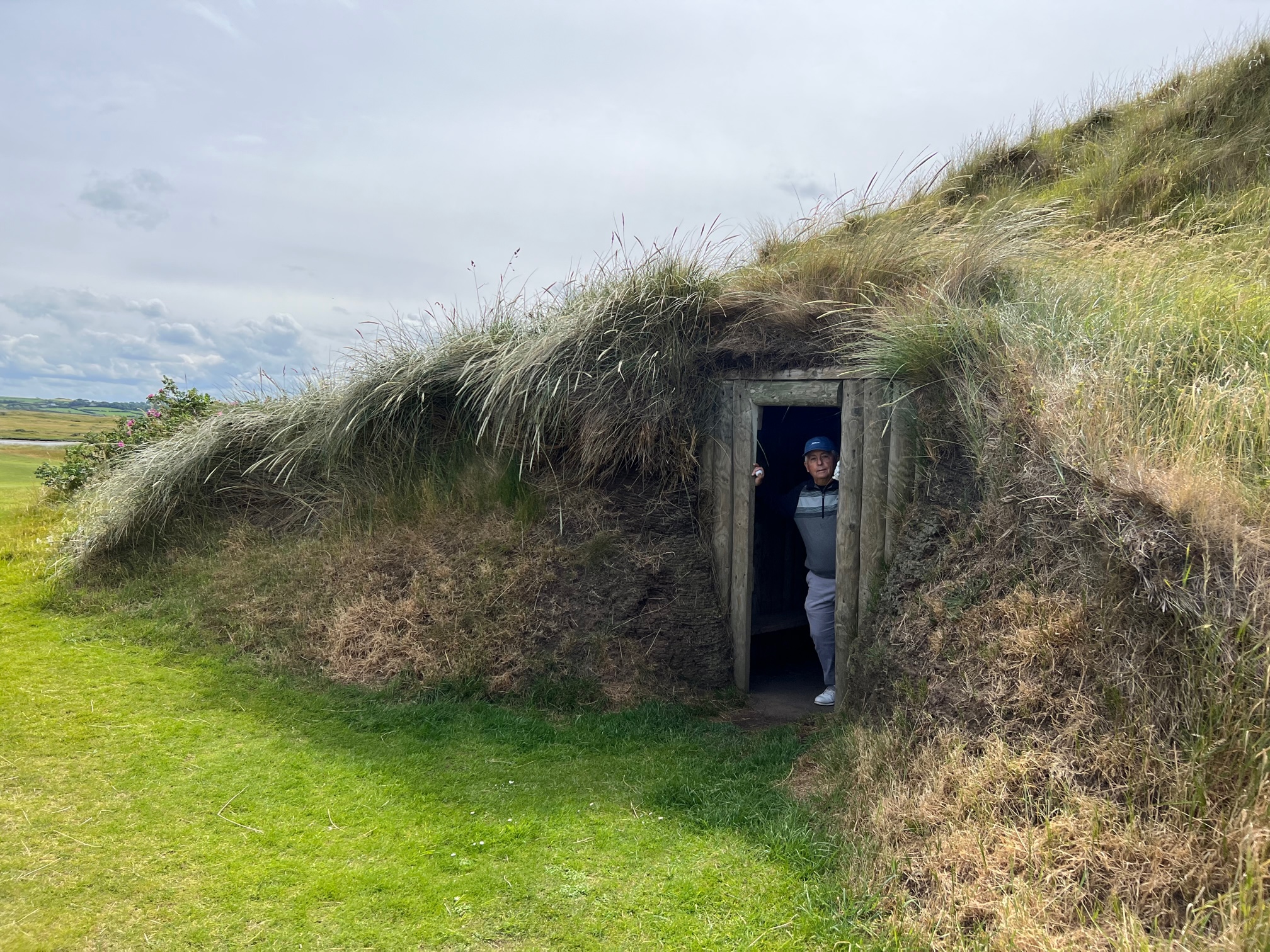 Great Dining
Our hostess had one dinner recommendation for us-Amici. She advised us to get reservations right away because they were hard to get. Although we had to eat earlier than we normally do, it was so worth it. The service was spot-on and the food was excellent.
A friend had posted about how much she enjoyed sticky toffee pudding in Scotland. When we saw it on the menu, we had to try it. Oh my, it may be my new favorite dessert. We thought of it as Irish bread pudding.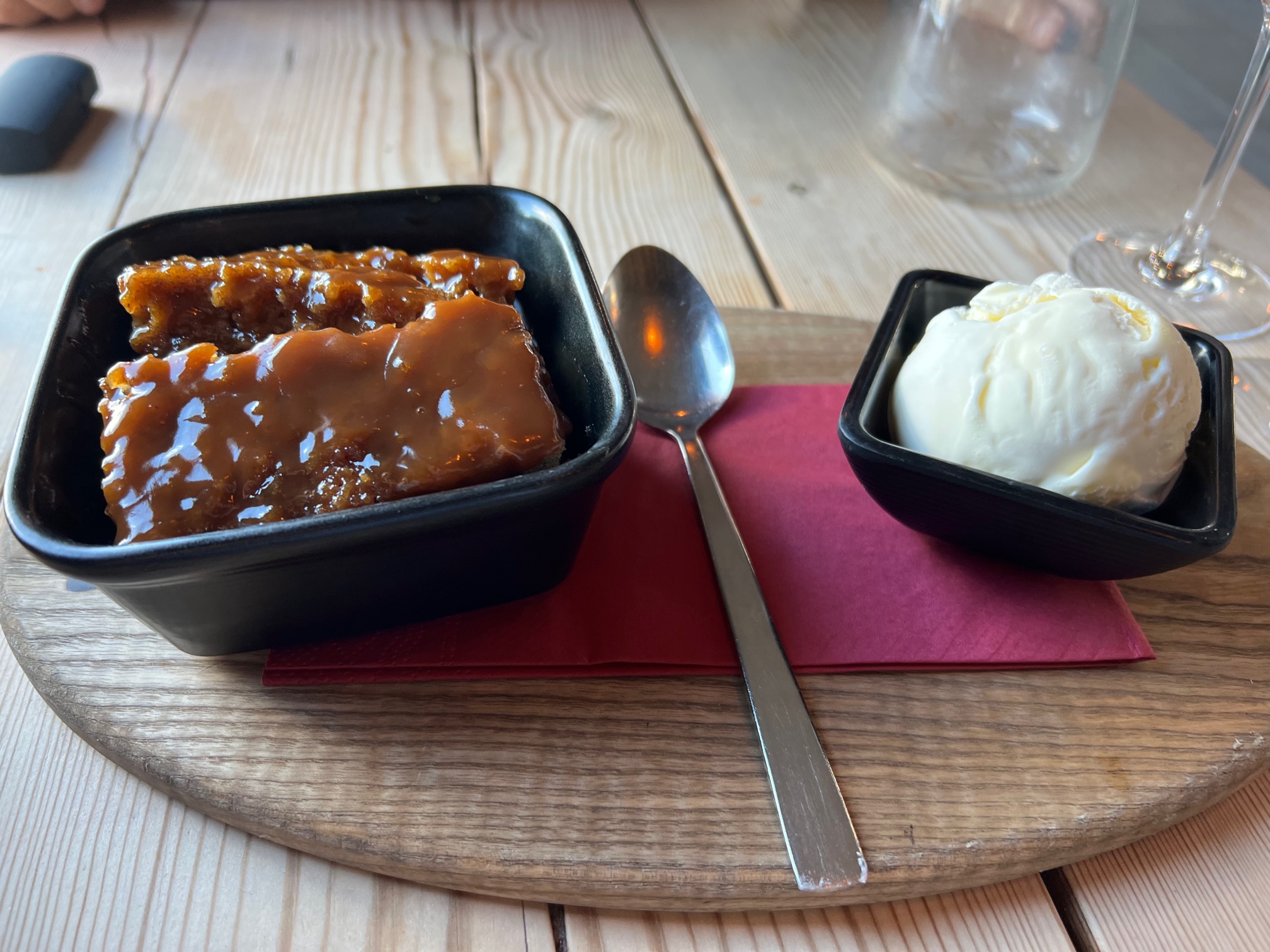 I am afraid this wonderful week in Portstewart is going by much too fast.