After almost three weeks in Ireland, Paul had yet to have his favorite full Irish breakfast. On our last day in Belfast, he finally got his wish when we went to Brights, a restaurant recommended by our host.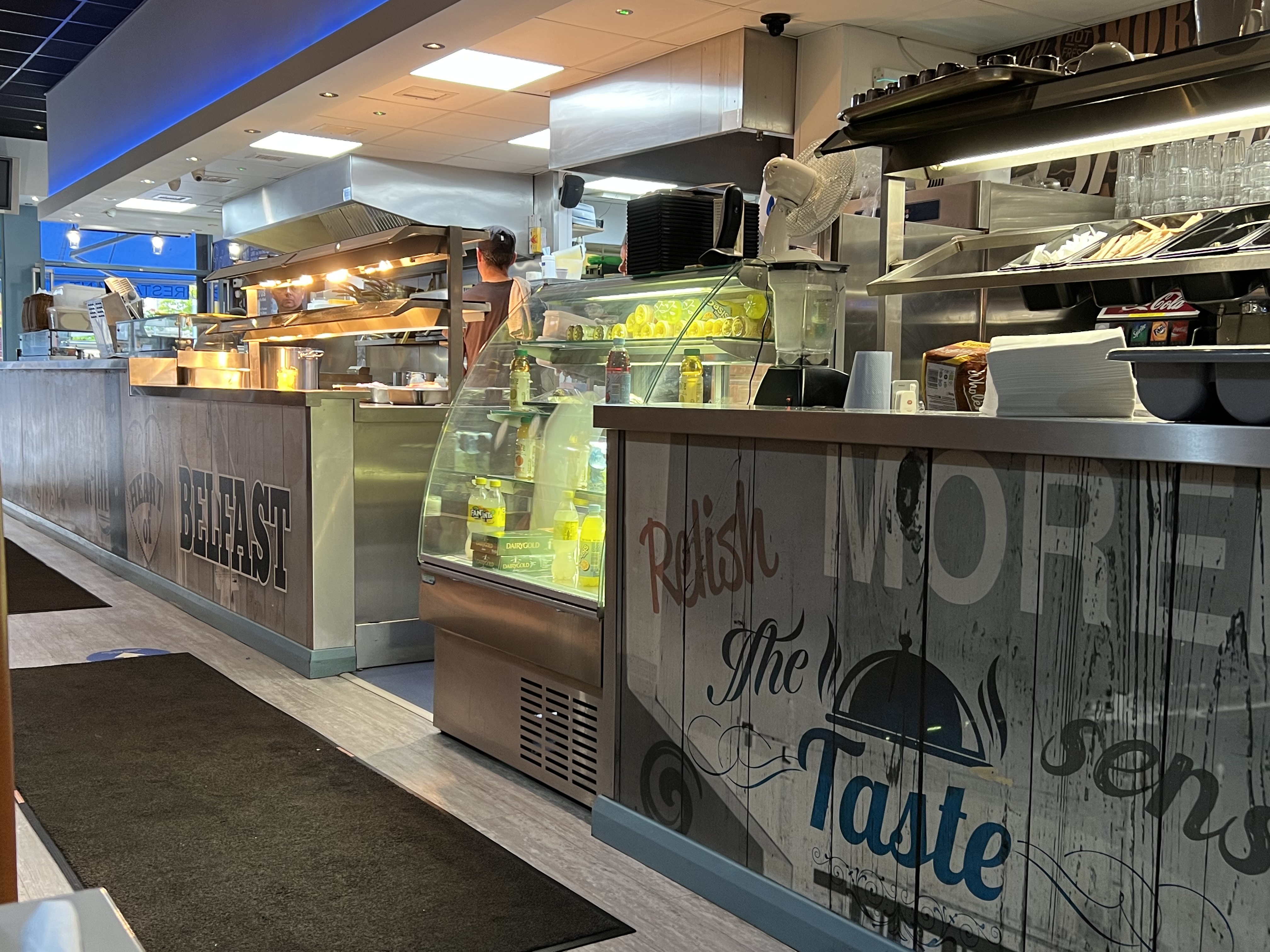 Eating a full Irish breakfast of bacon, sausage, potato bread, eggs, beans, mushrooms and a tomato is a daunting task.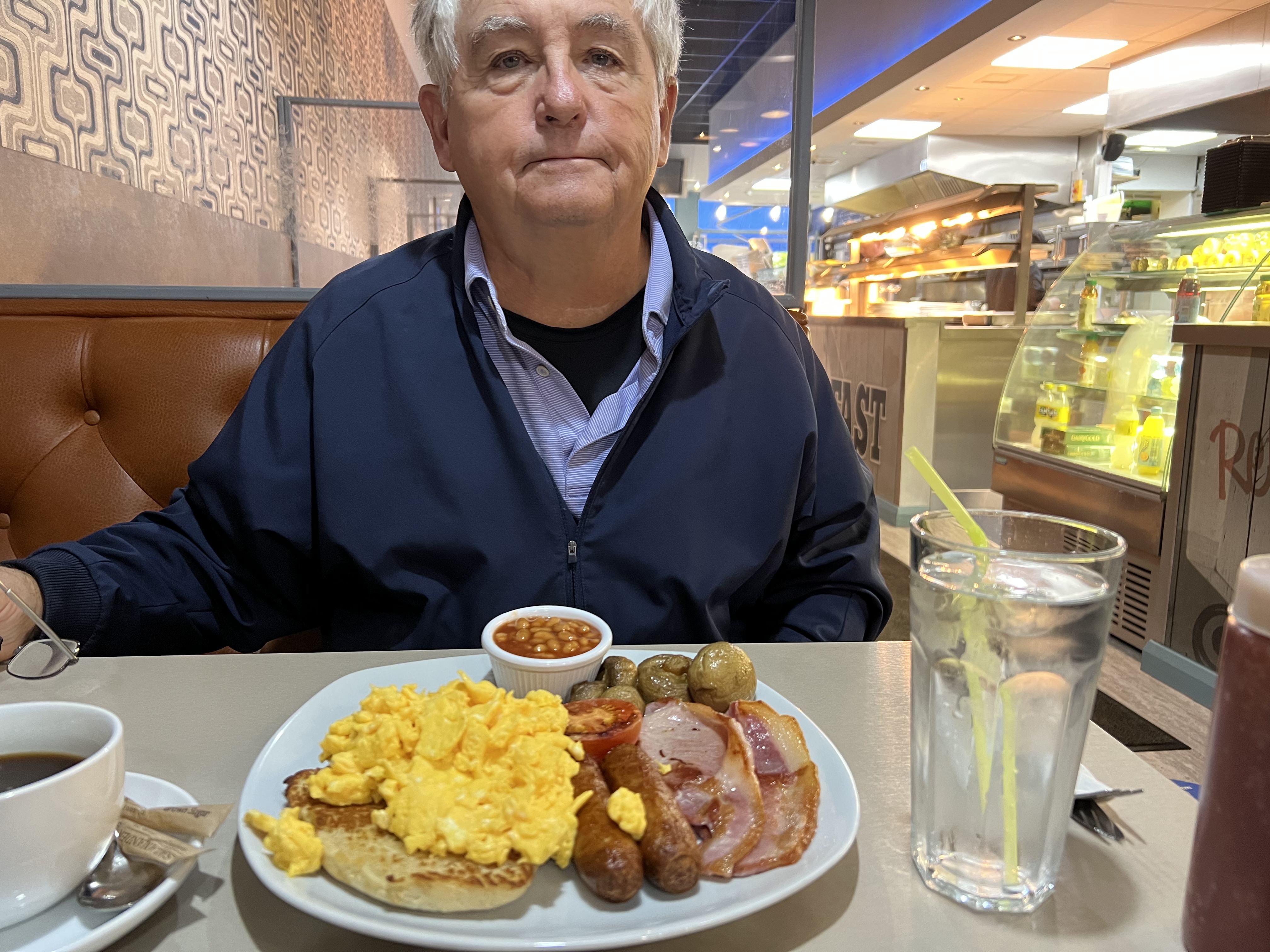 My vegetarian Irish breakfast was a bit daunting, as well.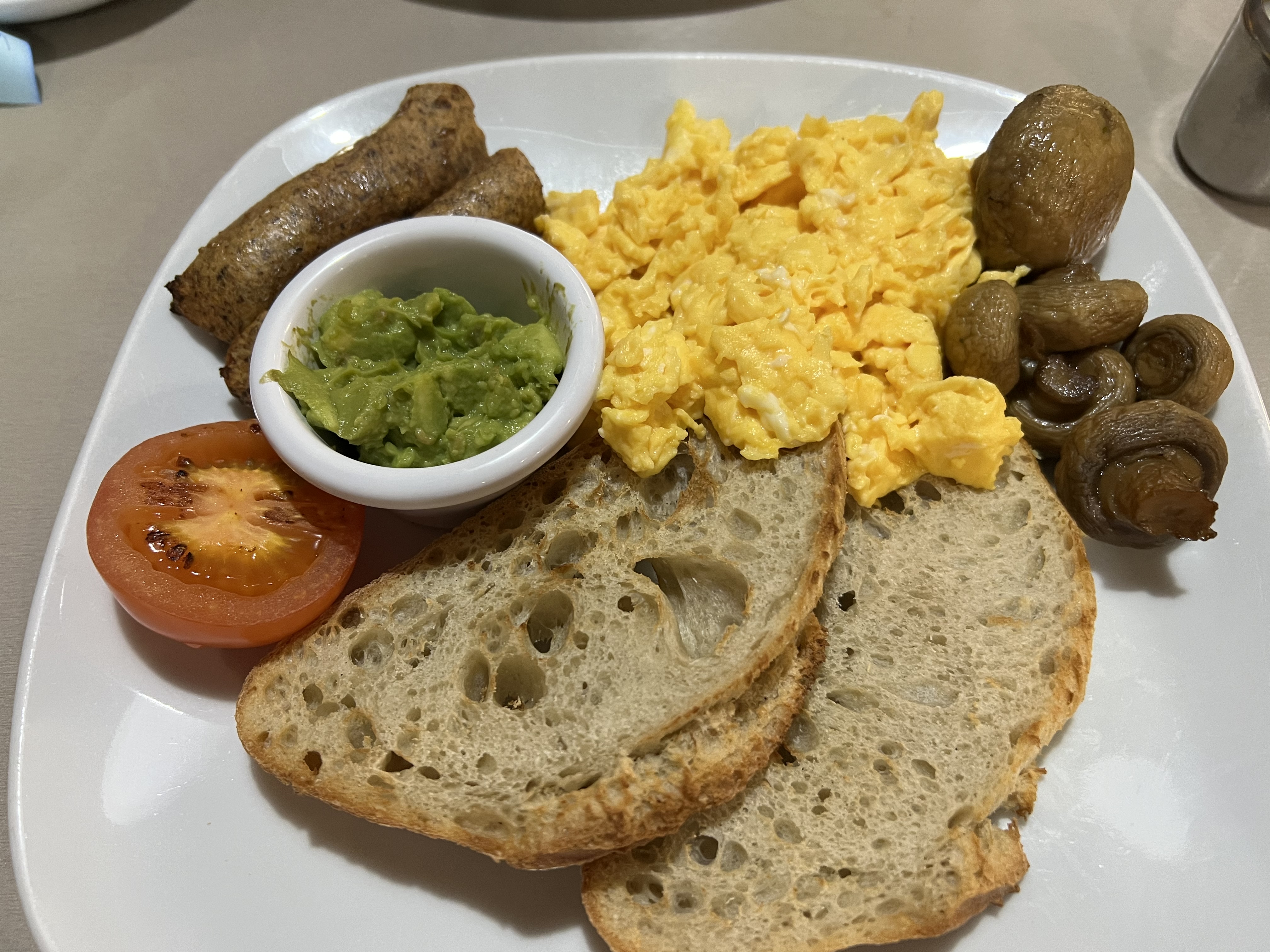 Belfast City Hall Visitor Exhibition
Feeling like we would never want to eat again, we walked to the stunning Belfast City Hall to see the Visitor Exhibition. After Queen Victoria granted Belfast city status in 1888, the new city needed a magnificent building to reflect its new status.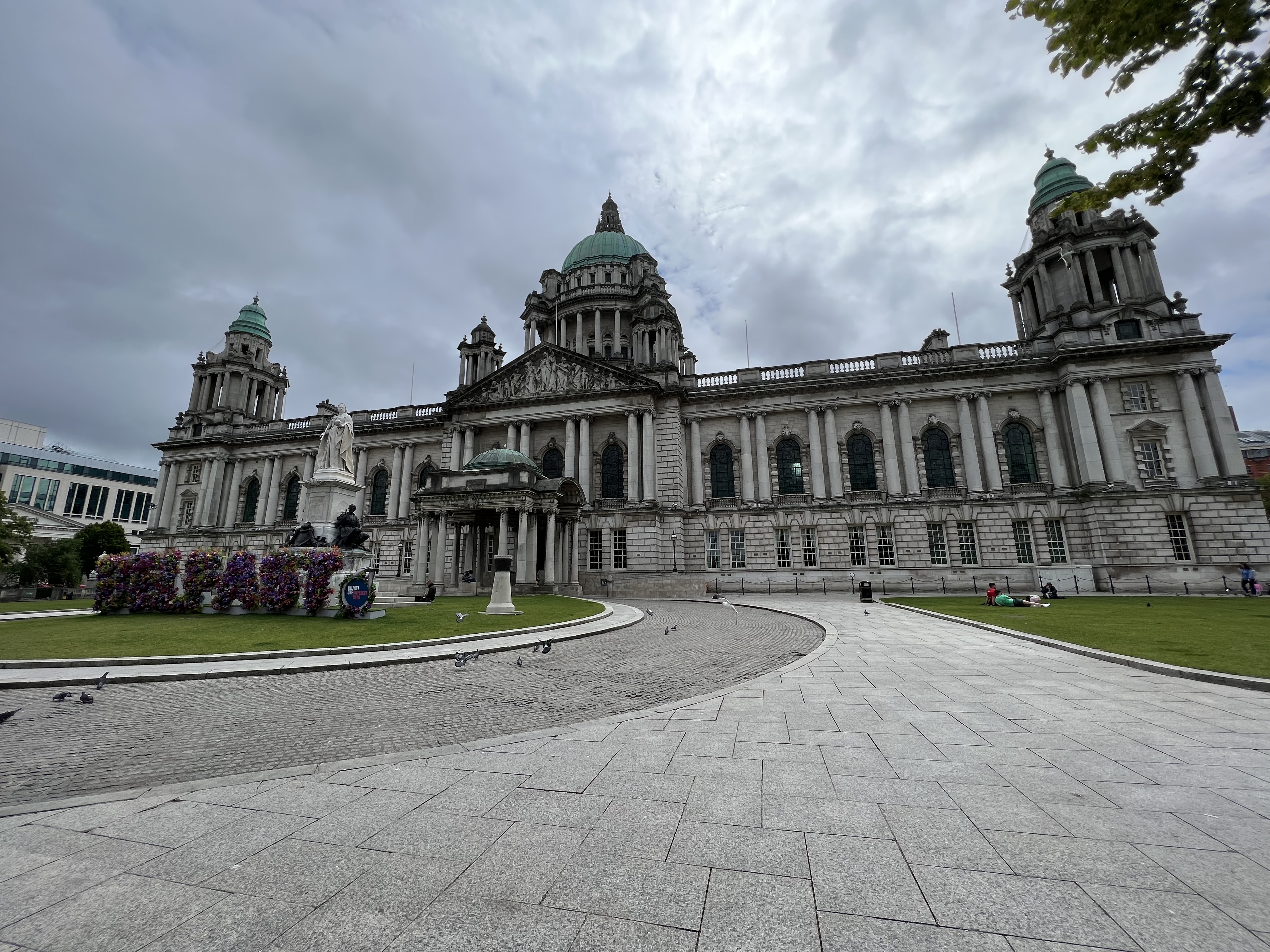 And it got a magnificent building, indeed, when City Hall opened in 1906, at a time of "unprecedented prosperity and industrial might for the city."
City Hall is known for having beautiful stained glass windows, but not all of them are in parts of the building opened to the public. As we walked down the north east corridor to the Visitor Exhibition, we were able to see some of the beautiful windows.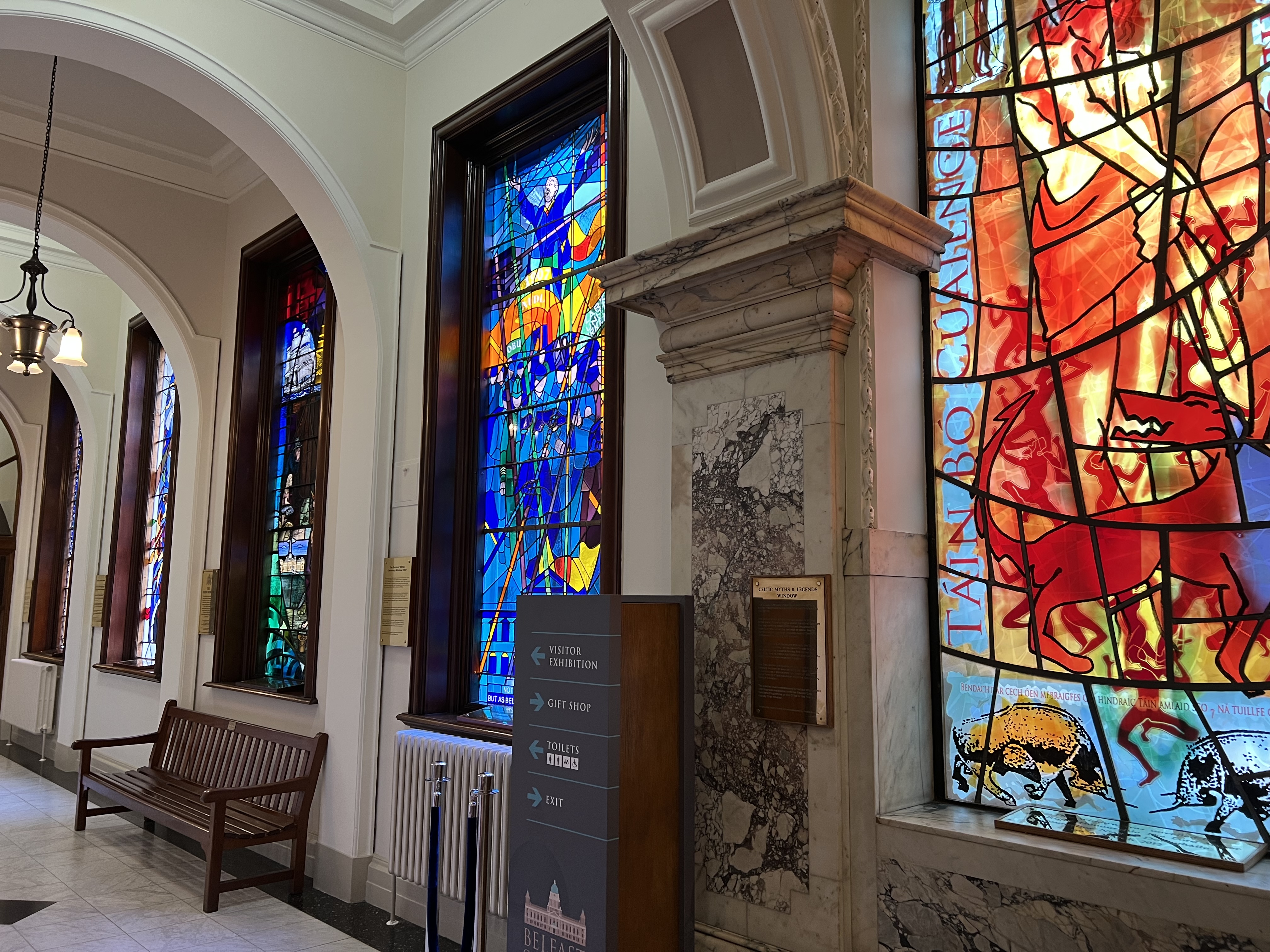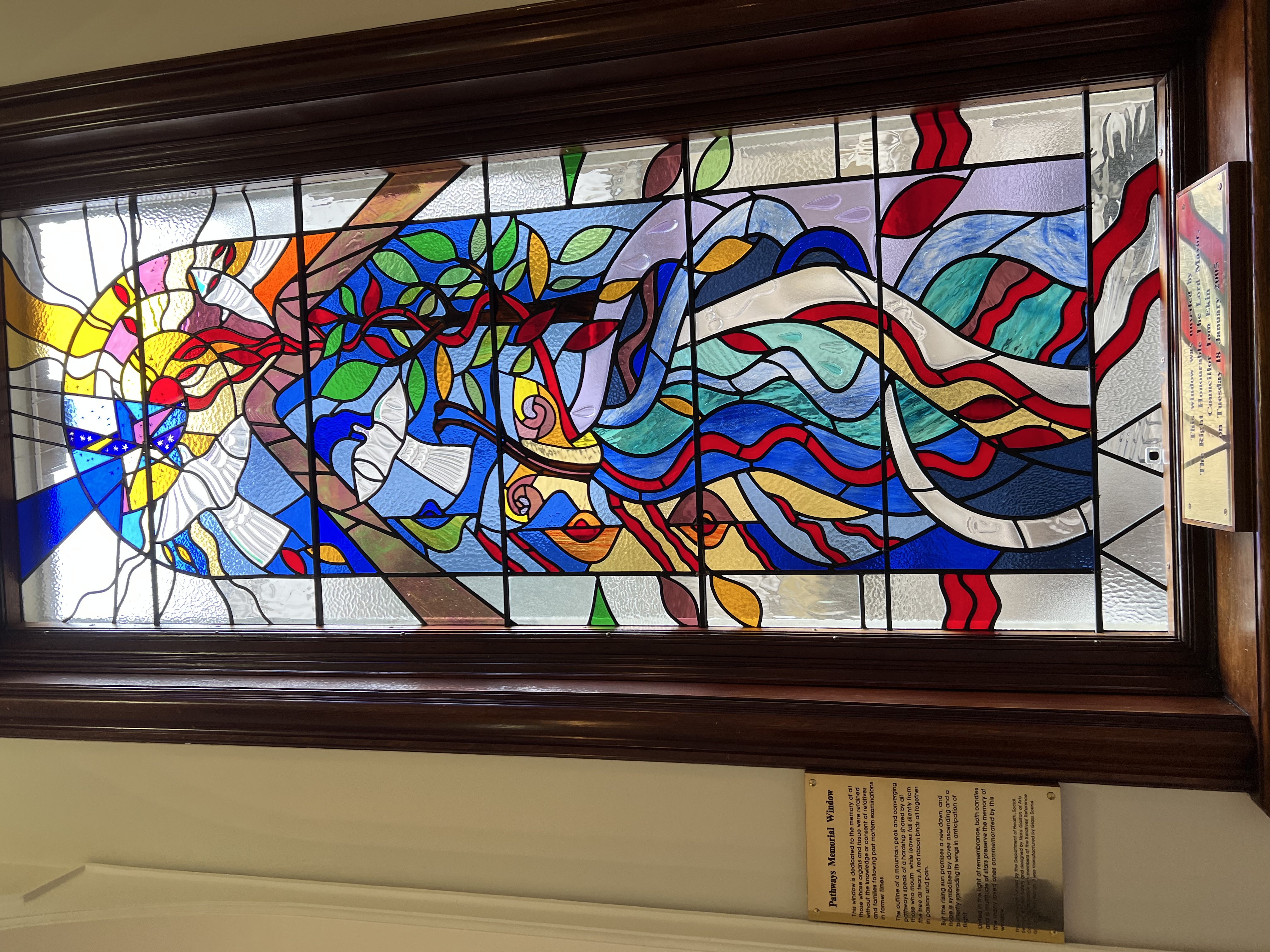 The Visitor Exhibition, opened in 2017, is organized around six themes, from Belfast's past to the present. Information and displays related to the Titanic were in one of the 16 rooms dedicated to the exhibit.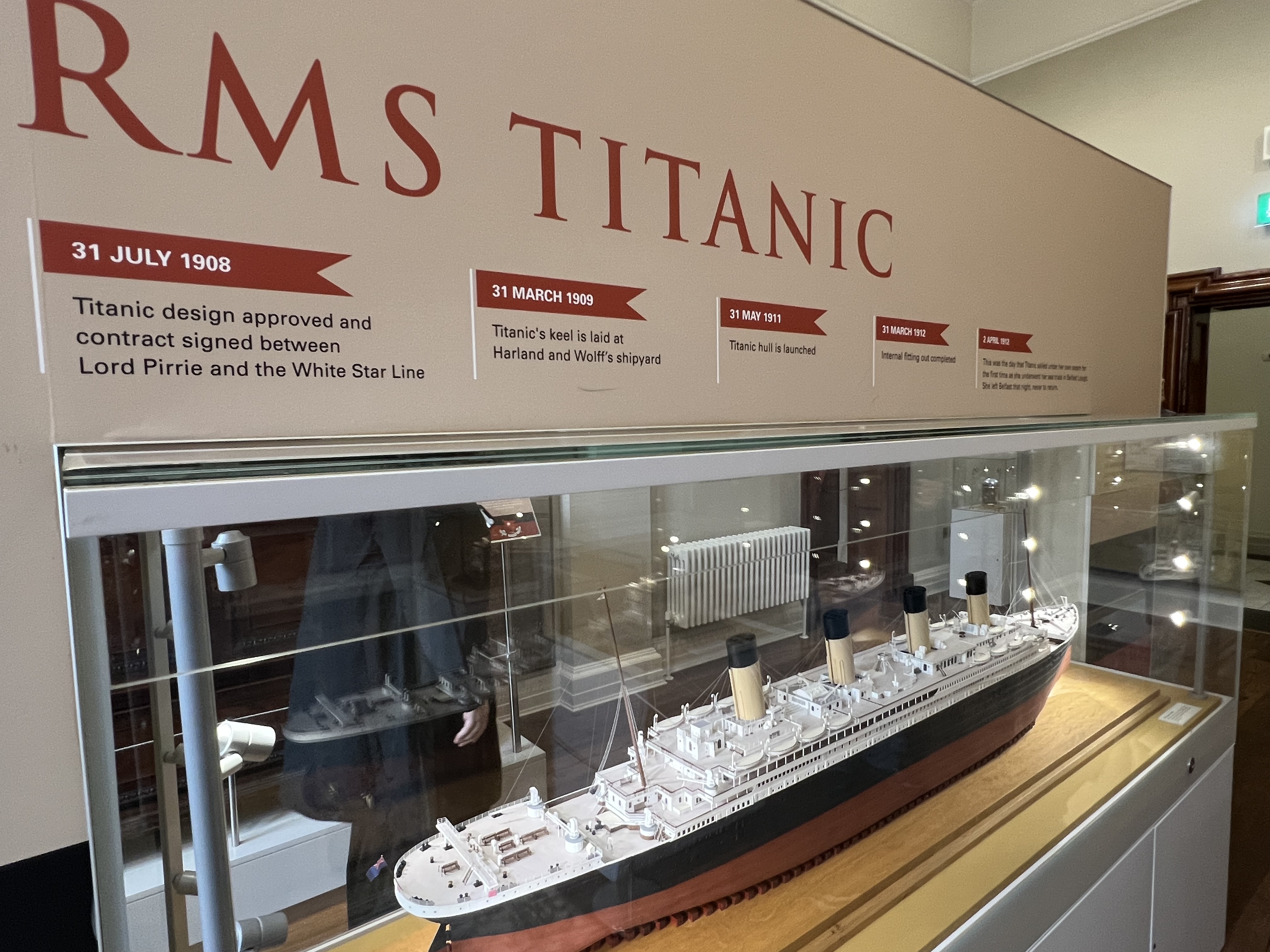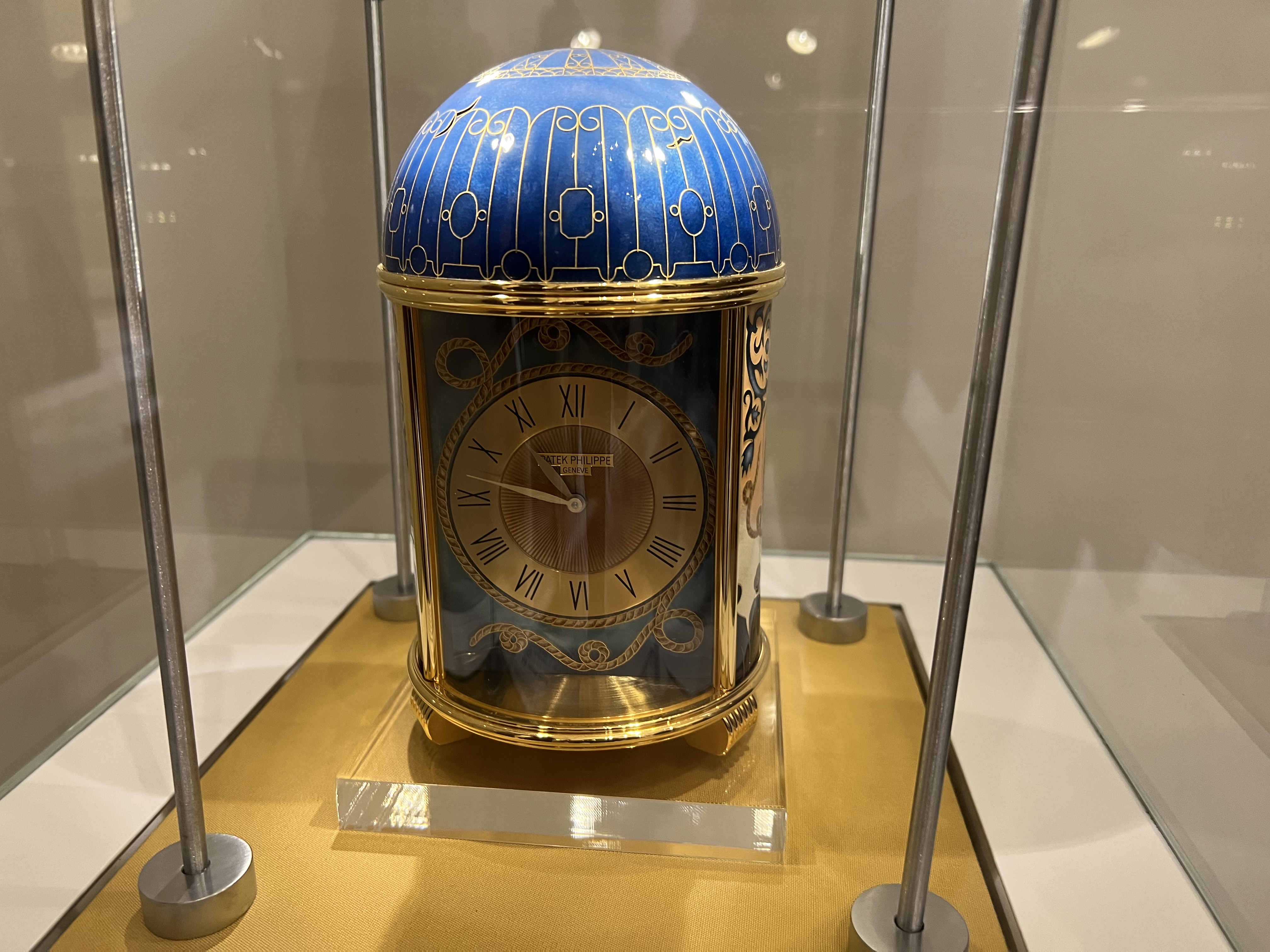 Artist Anto Brennan presented a pewter chess set to the city in which the figures correlate to some of the passengers on the Titanic. The king and queen represent the owners of Macy's Department Store.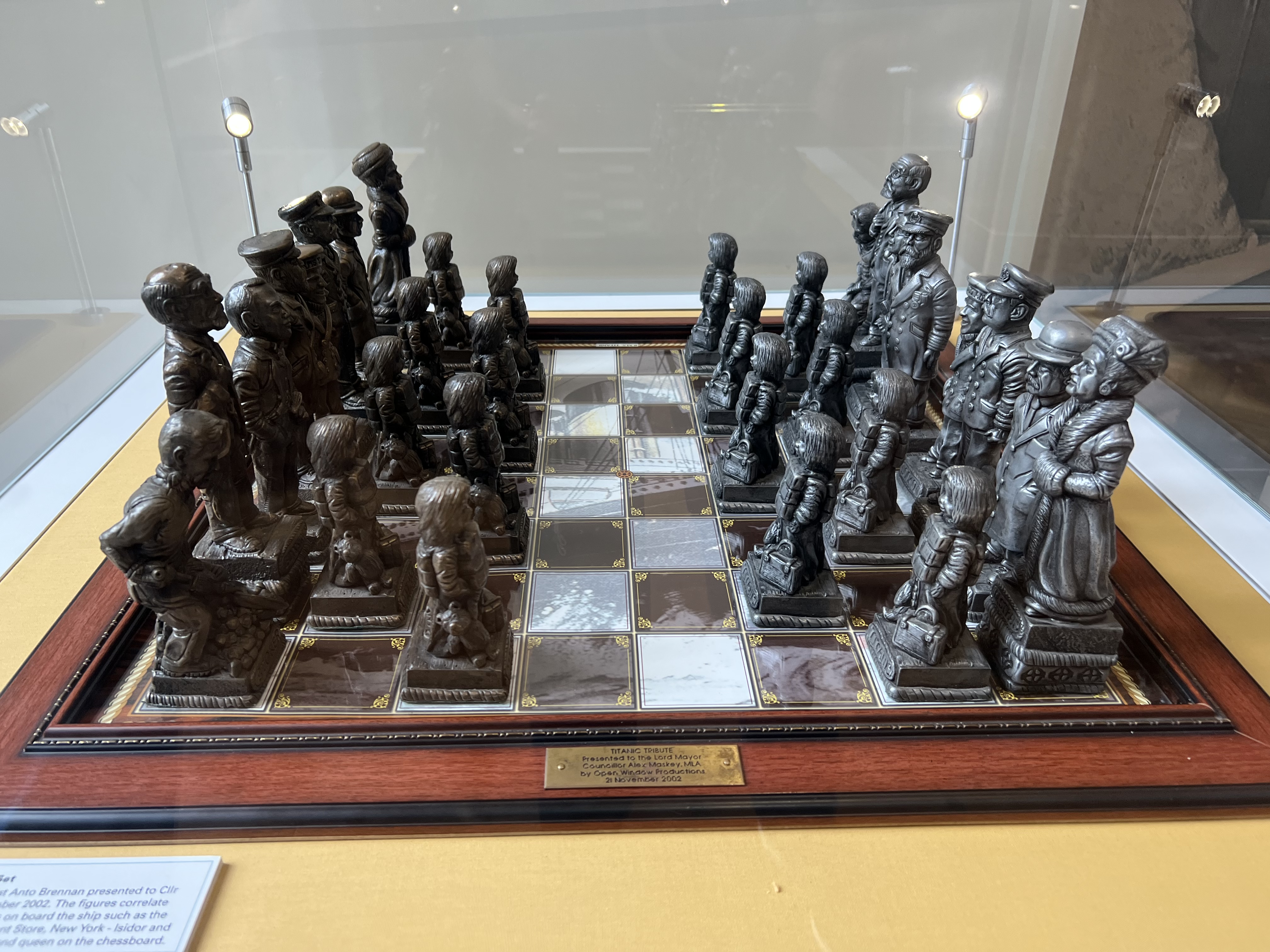 I especially enjoyed the room dedicated to language. I loved the list of Belfast idioms and order of words. But my favorite was the list of all the words Belfast speech has for rain.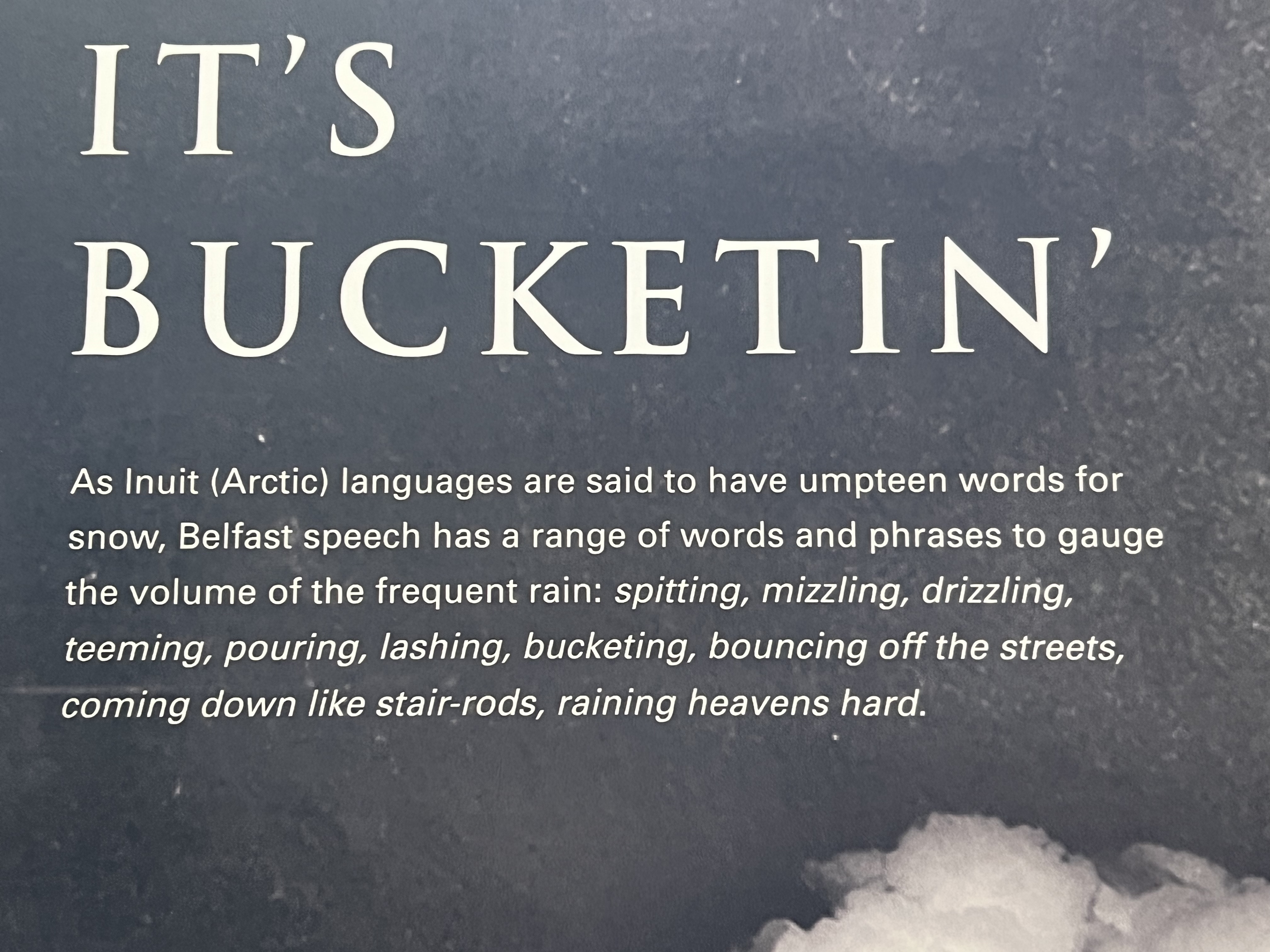 It Really is a Small World
We planned to go to Belfast Cathedral after the Visitor Exhibition, but it was closed for a private event. Missing out is a risk of leaving something for the last day. After looking at the back of the cathedral for the past week, we walked around it and saw the other beautiful sides, including the biggest cross in Northern Ireland.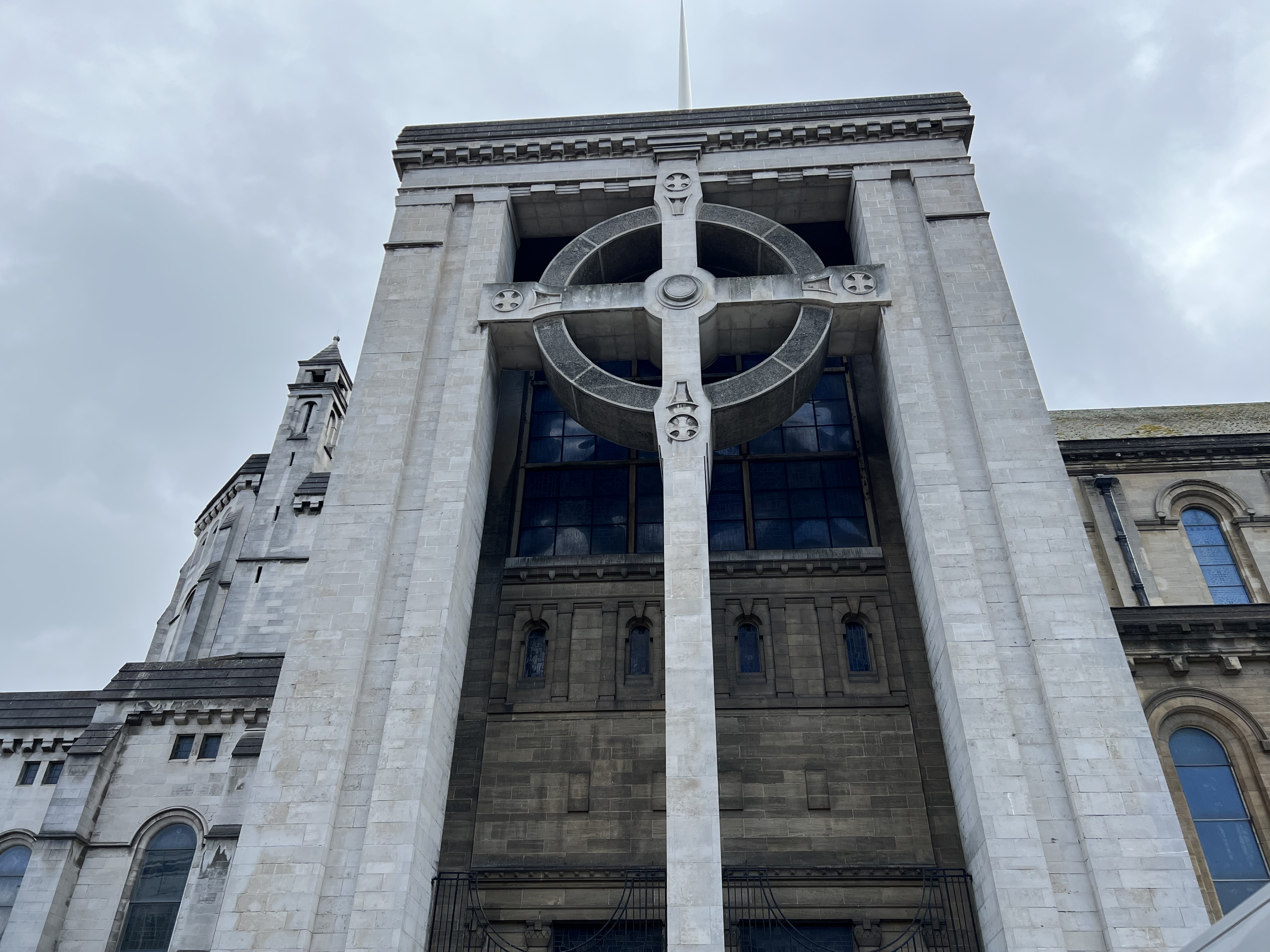 As we were crossing one of the busier streets, we heard someone calling our names. Looking up, we saw Stevie, our Black Cab tour driver, waving and calling to us. I wanted to get a picture of him giving us a thumbs-up out his window, but the buses were honking at him and Paul told me we had to get out of the road. He waited at the intersection til I got to the other side of the road to take a picture. If you look closely, you can see his thumbs-up through the window.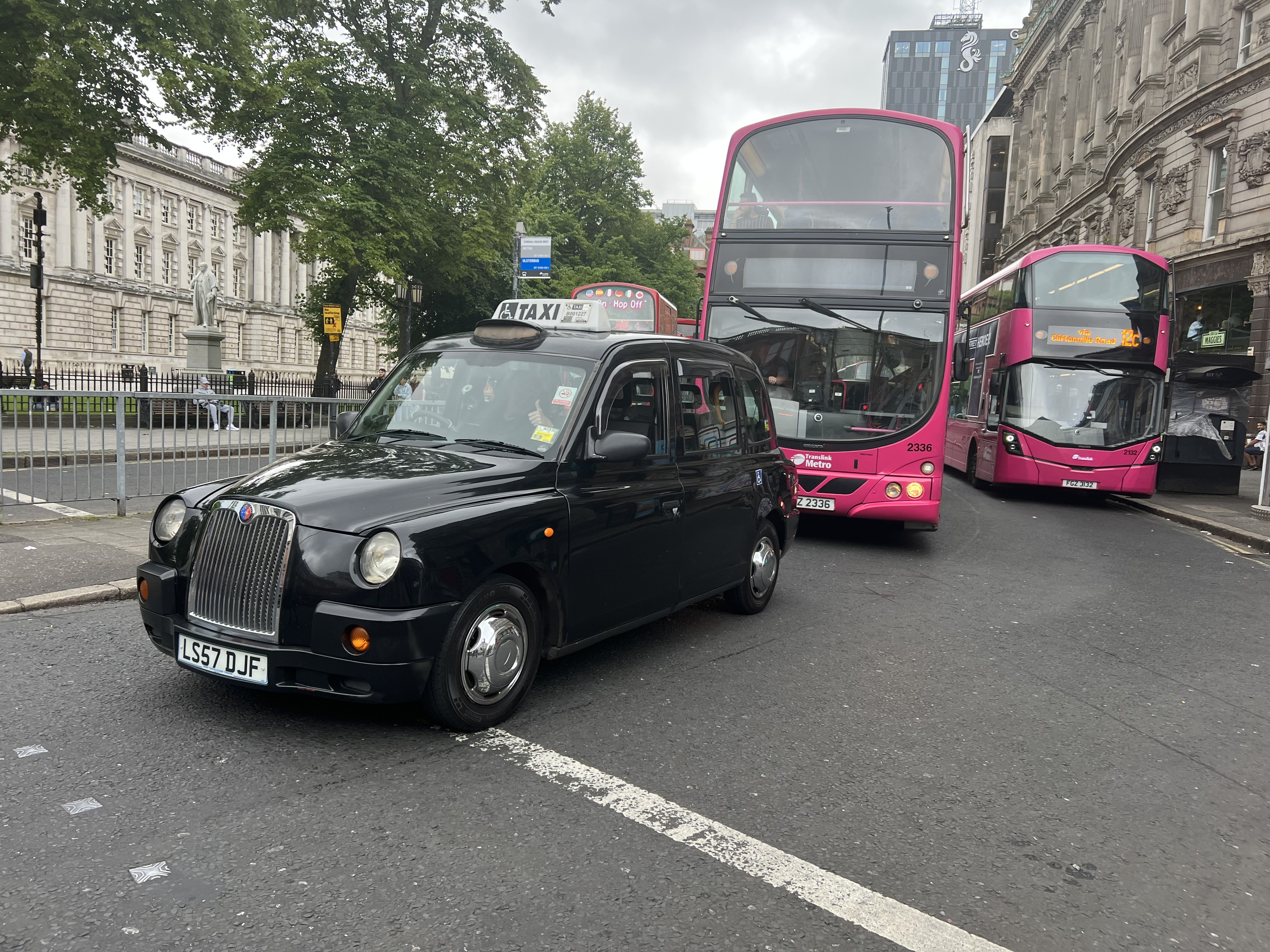 We ate our last Belfast dinner at Coppi, another wonderful restaurant on St. Anne's Square, where our apartment is located. Once again, I had a choice of wonderful vegetarian options. The availability of great vegetarian options at every restaurant has spoiled me. I haven't had to use my salad and fries fall-back restaurant option once on this trip.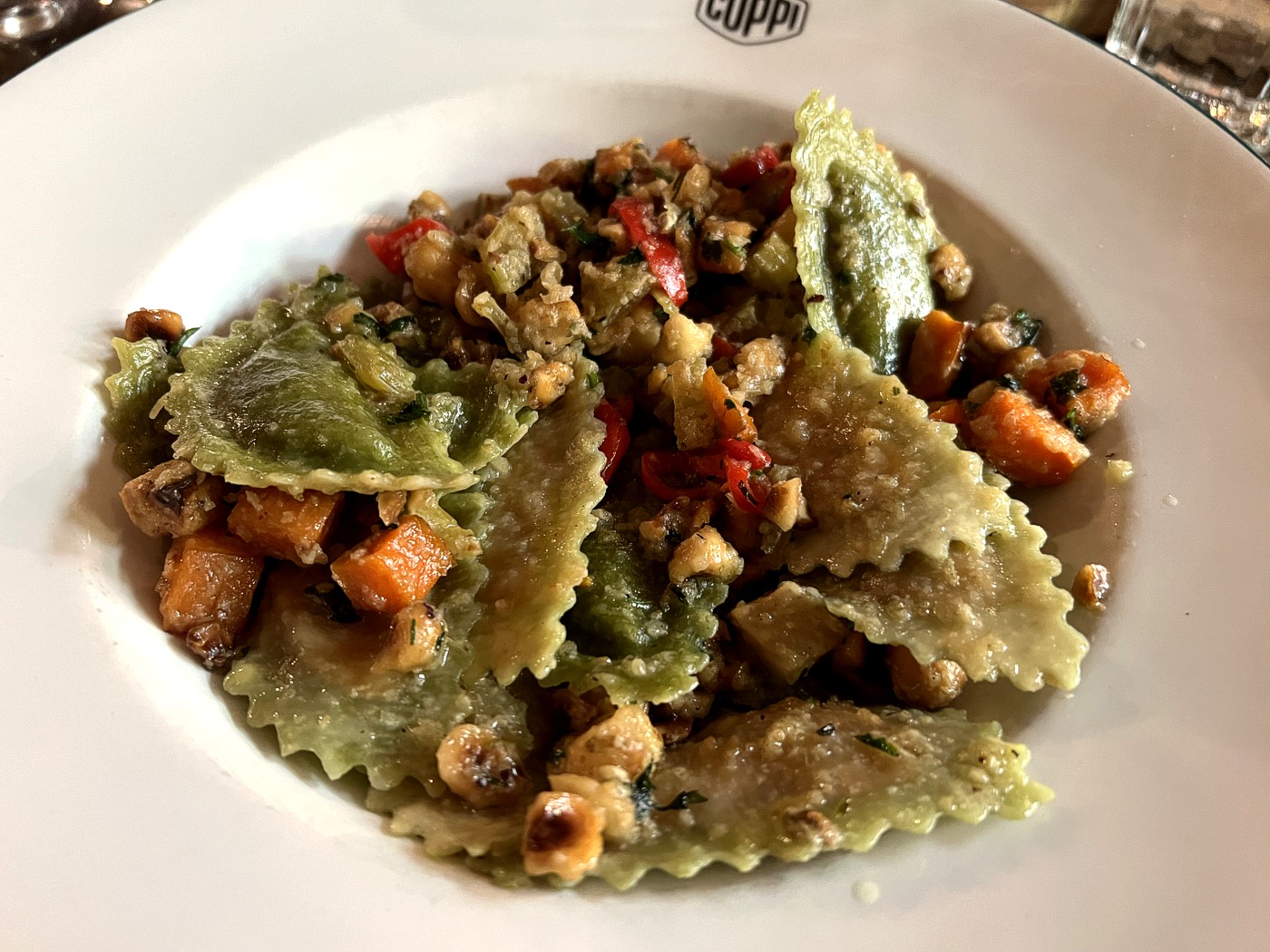 Beautiful Belfast
I will be sad to leave this beautiful city. The people here are so friendly. Everywhere we go they want to chat. A few examples of the many wonderful encounters we have had: The security guard at City Hall wanted to know our impressions of his city. He was so enthusiastic about sharing what he loved about his country that he talked with us for about 15 minutes. When I told the checker at the grocery store how much I loved her city, she wanted to know what I loved about it.
Belfast has had its challenges and remnants of those challenges are still visible. But it is a vibrant city that is healing and moving forward. We saw signs of growth and creative energy everywhere.
Someone asked about the food here because their impression of Ireland was that the food was bland and uninspired. My experience has been just the opposite. There is an emphasis on fresh, locally sourced food, creatively prepared. And, as I noted before, there is always at least one great vegetarian option on the menu. Even the McDonald's here promotes a vegetarian option.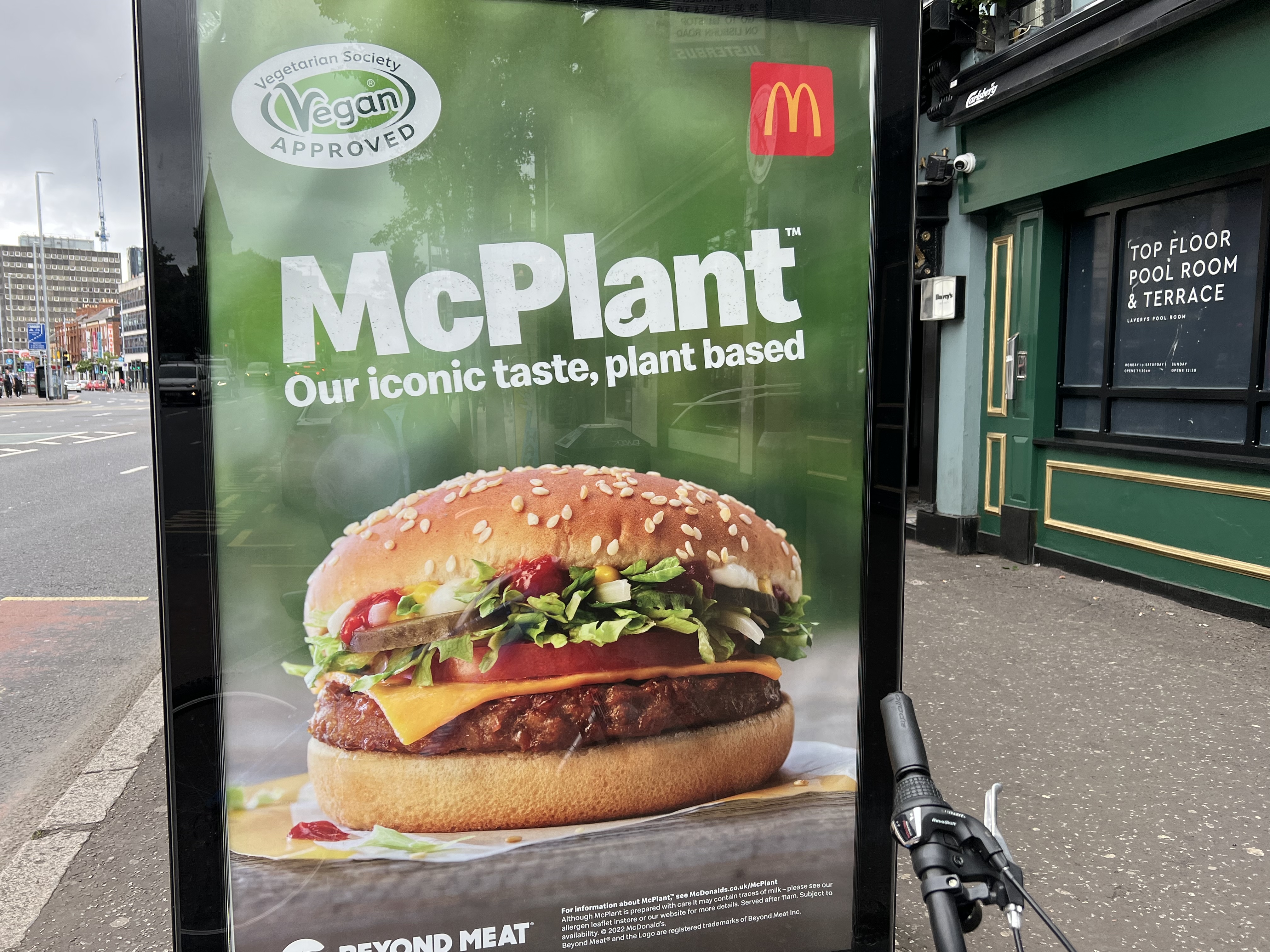 A little research confirmed my impression that Belfast is a young city. Young people make up a third of the population of Belfast, making it one of the youngest cities in Europe.
In less than a week I have become a big Belfast fan. Hopefully, I will be back to enjoy this beautiful city once more.