Sarlat-la-Caneda, a medieval town is southwestern France, is cute, cute, cute. Exploring the narrow streets that meander between golden stone buildings is like stepping back into 14th century France.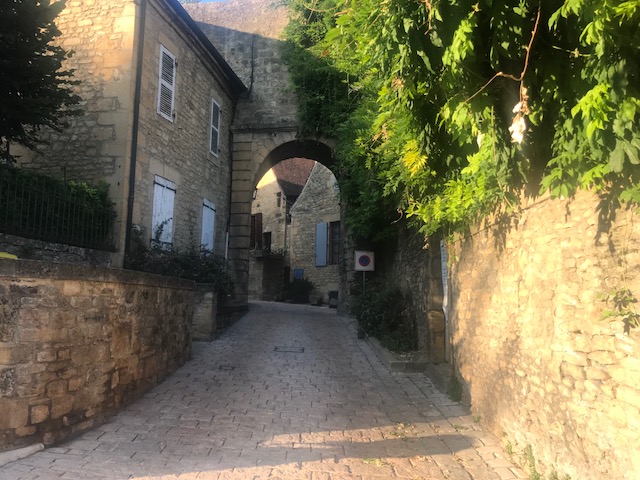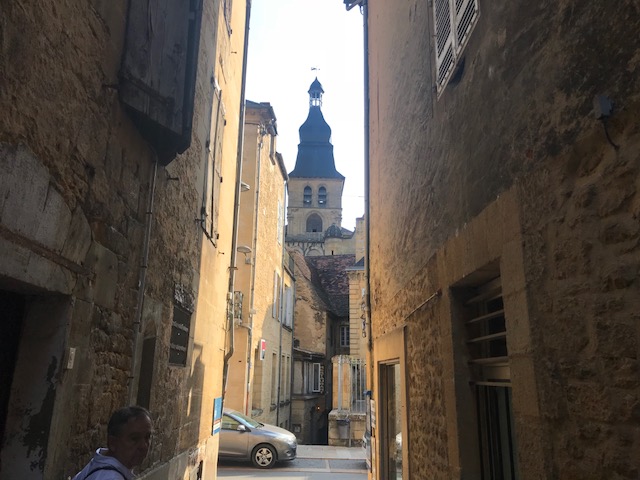 Our two-story apartment is in an 17th century building and has an outside stairway to get from first level to the second.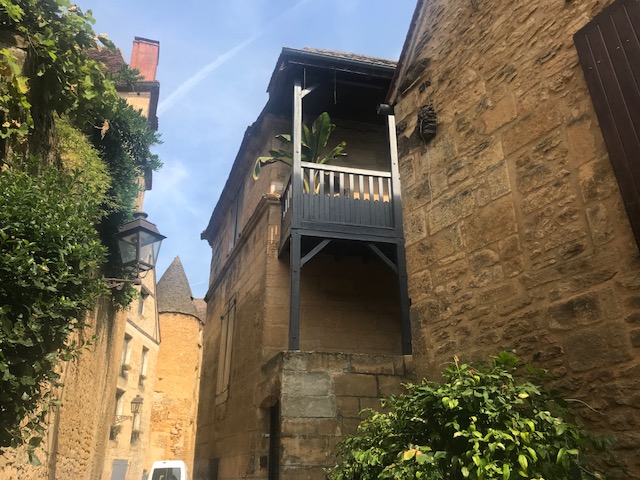 Every window in our apartment opens to a beautiful view.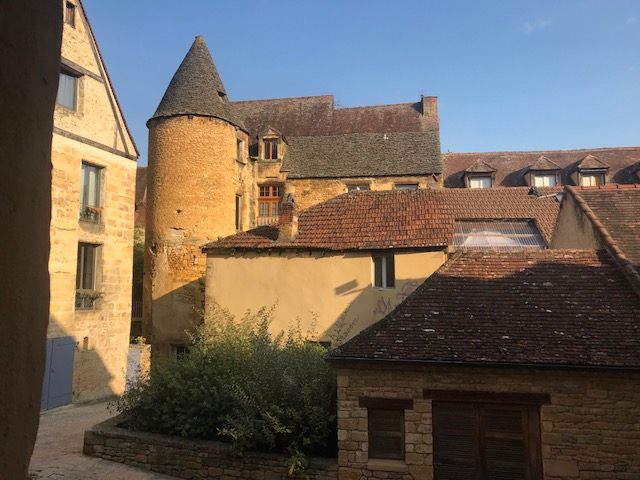 When the sun sets the city offers beautiful new scenes.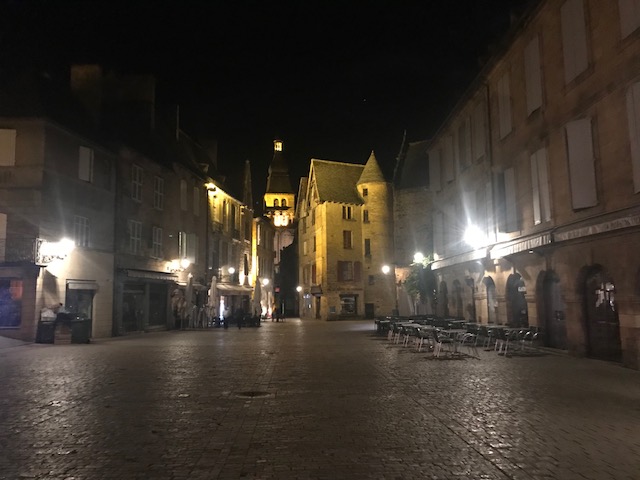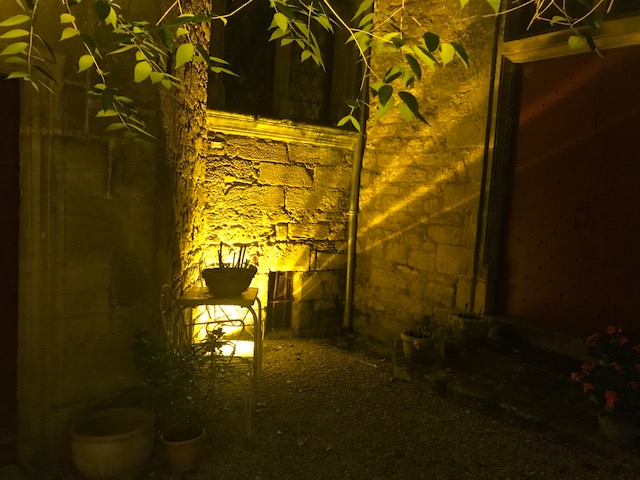 Sarlat is a paradise for lovers of foie gras, one of the three main products of the area along with truffles and Perigord walnuts. Foie gras is made from the liver of a duck or goose that has been forced fed corn. A statue of geese figures prominently in the middle of the Place des Oies, Square of the Geese and Sarlat holds a geese fair every year on the third Sunday of February.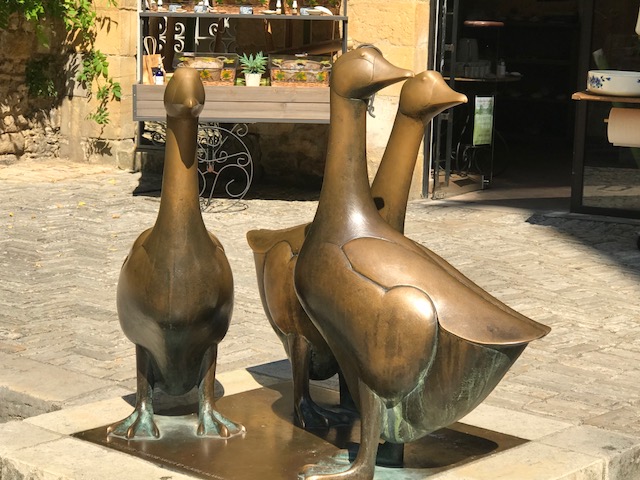 I think this is cruel and won't eat foie gras which makes it a bit challenging to order a meal because foie gras dominates most of the menus here. Duck, in all its many preparations, also figures heavily in the local cuisine. A positive outcome of this dining challenge is that we have improved our ability to translate menus and have eaten some great meals.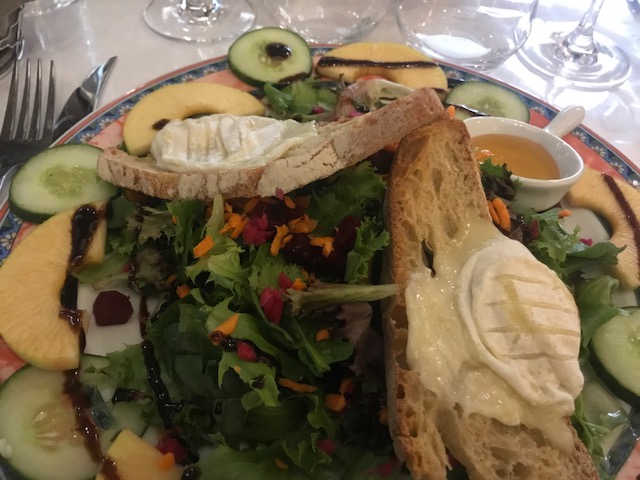 ll