I love going to French markets. The flowers and produce are beautiful; the prepared foods are enticing; and the people watching is the best. I almost always see some unfamiliar food item, and I am constantly amazed that people will buy clothes without being able to try them on. The Sunday market in Amboise, the largest in the Loire Valley, met all my market expectations today.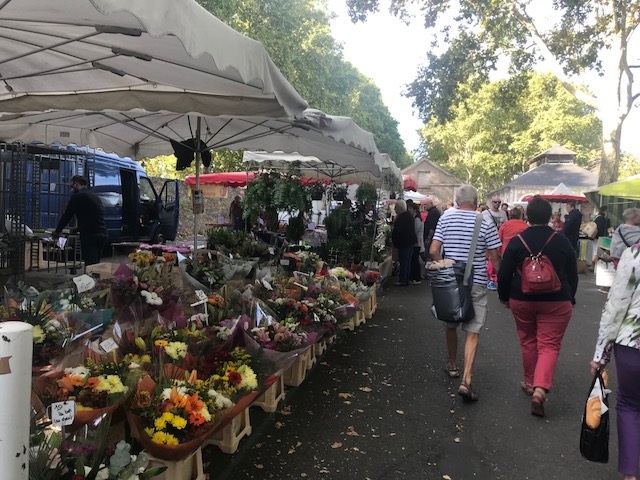 It was an absolutely perfect day to stroll the market and enjoy the beautiful sights and smells. After trying some delicious cheese, we chose two, one an old favorite and one brand new to us, for our lunch. We got a fresh baguette and a beautiful lettuce at other stands and were set for a great lunch from the market.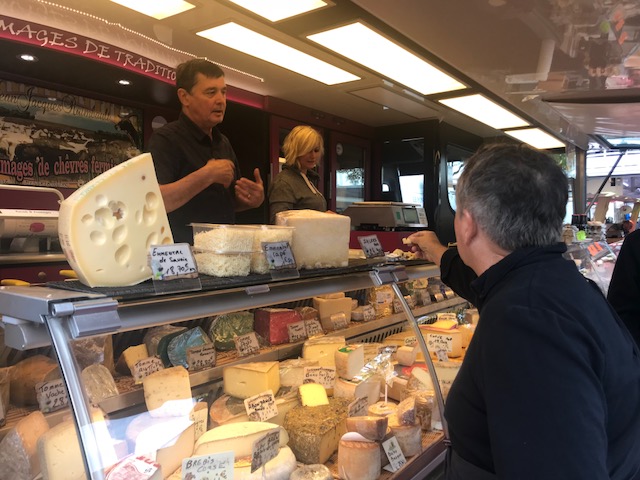 In some ways the market reminded us of the Minnesota State Fair. There were interesting live animals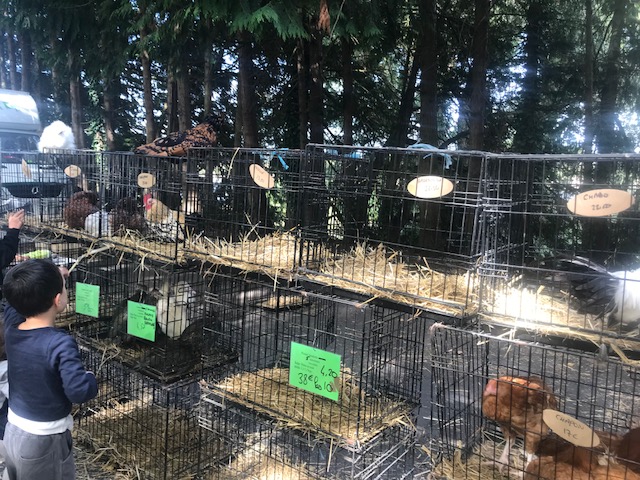 and a vendor selling the exact same "magic" egg beater we bought at the state fair years earlier.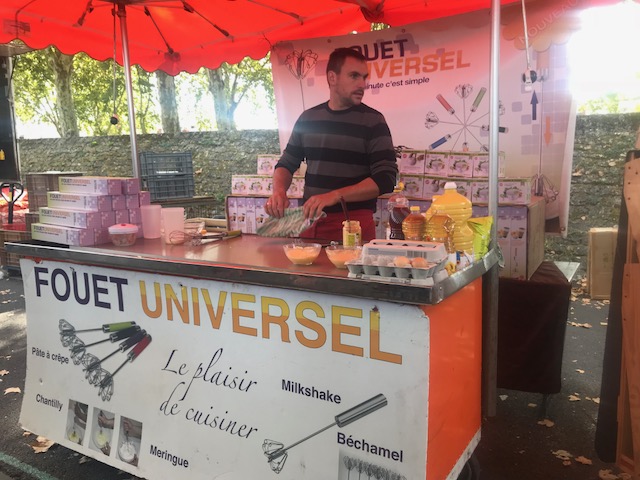 After lunch and a brief nap to recover from our great market lunch and local wine, we set off on one of Paul's famous walks. We love walking explorations of new cities. Paul does a great job plotting routes that take us to areas we would never see otherwise. In the past he used the CityWalks app, but this time he used a new app, MapMyWalk.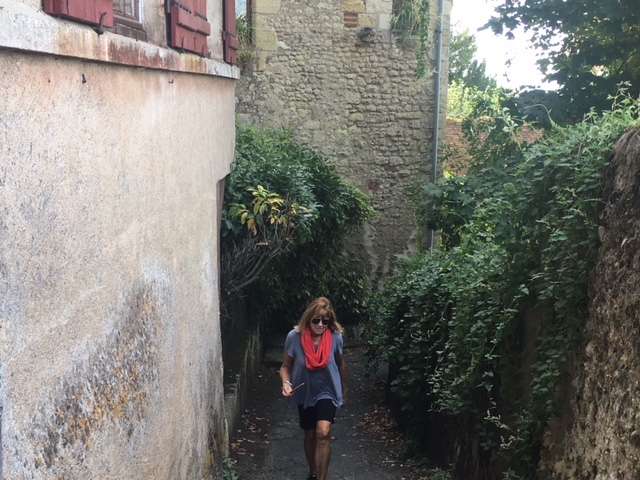 In a very short time we were out of the city and heading down a dirt road.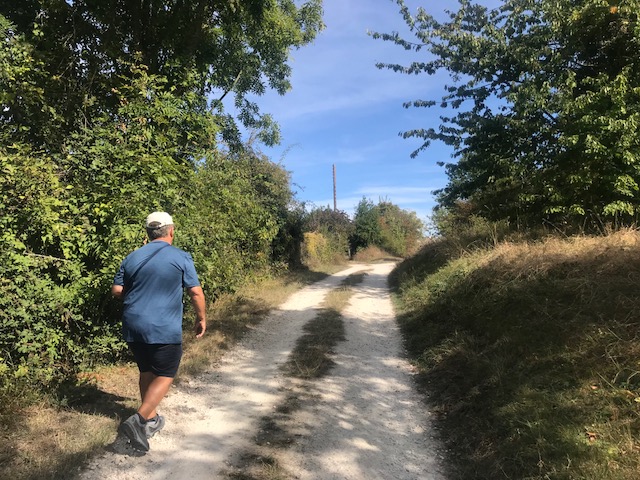 We walked through a vineyard,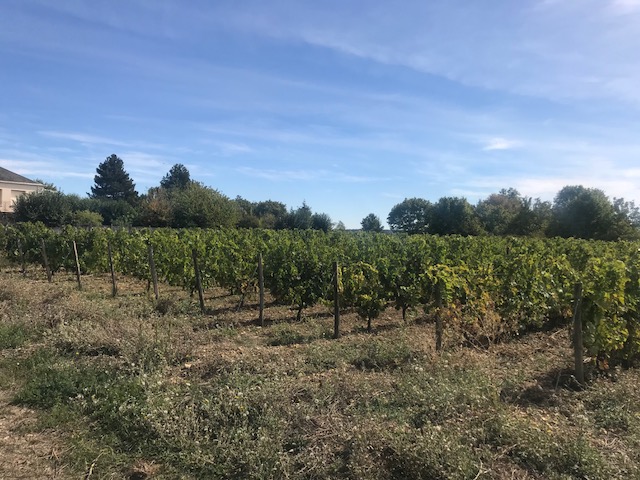 and saw a beautiful view of Amboise below.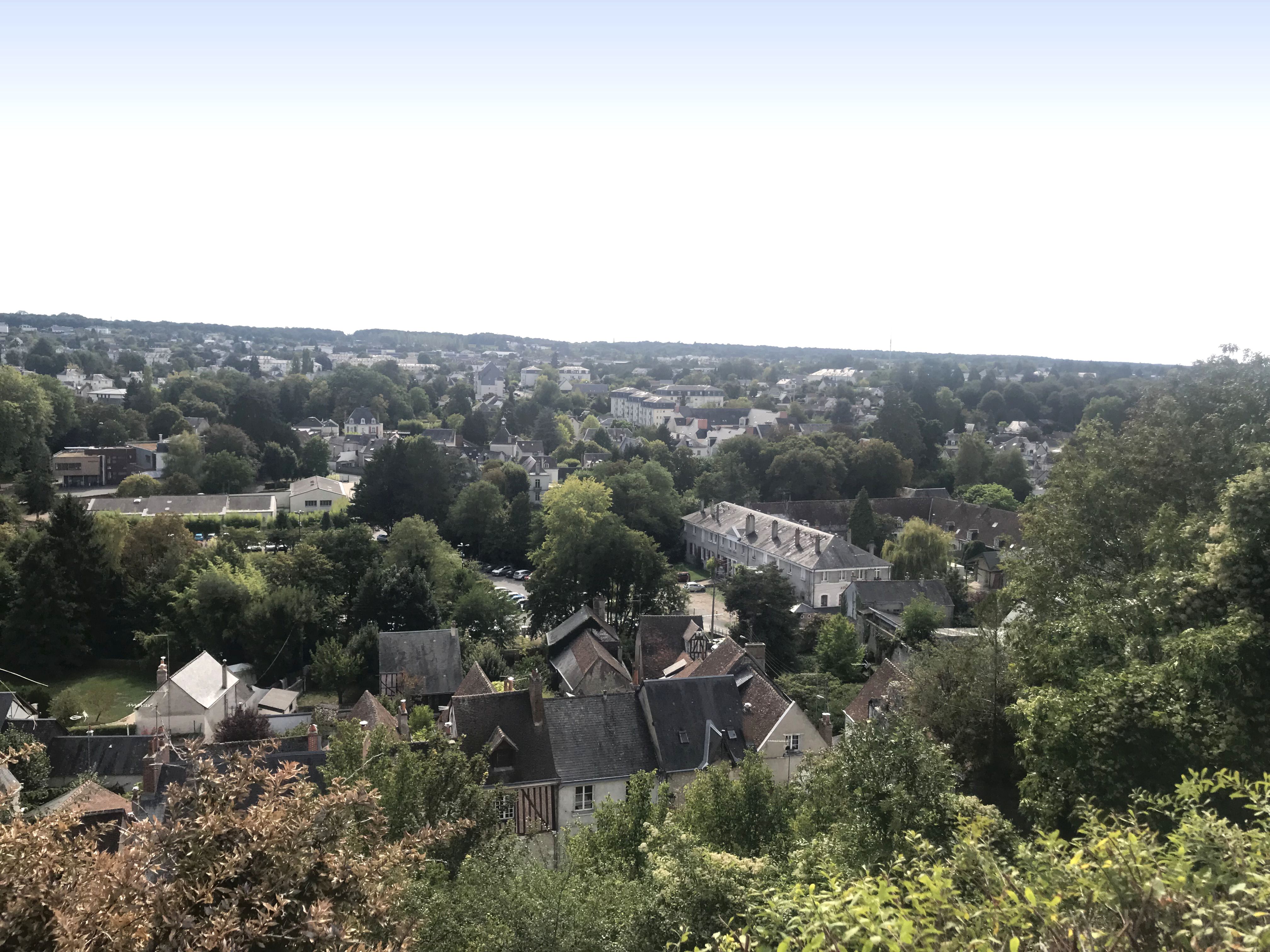 Part of our walk was outside the city limits.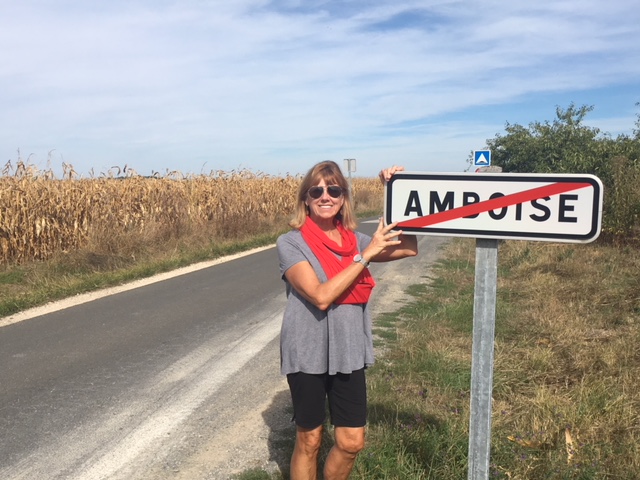 I am a sucker for gadgets and was excited to try out my scarf with a hidden pouch for keys and phone. It sounded like a great idea when I ordered it, but in reality, it was hard to get my phone out of the pouch. I will go back to using my trusty cross-body travel bag that I have had for more than twenty-five years.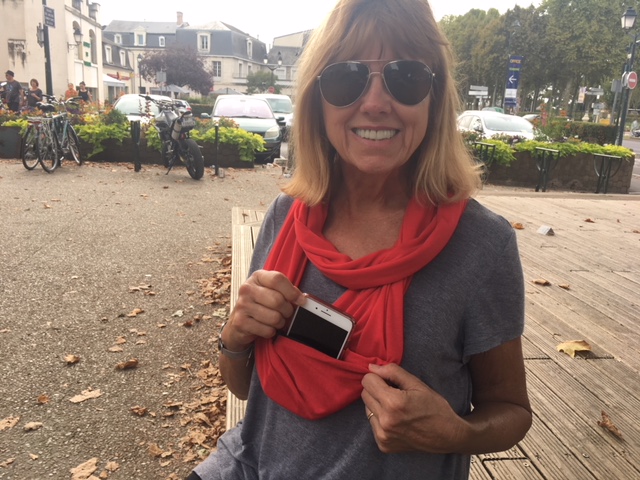 I will be sad to leave this charming city tomorrow, but I know I will return and plan to stay longer on my next visit.