We spent our final day in Sarlat at the impressive Chateau de Beynac, a 12th century castle about ten miles southwest of Sarlat. Exploring the amazingly well-preserved 900 year-old building and grounds was one of our favorite Sarlat experiences.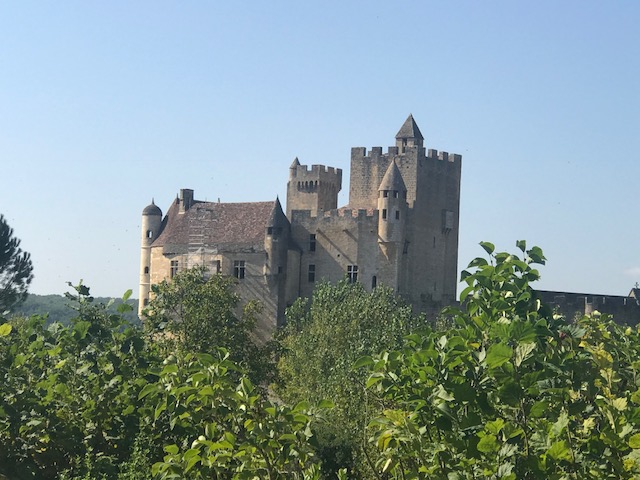 Originally designed to be a fortress, the castle sits against rock cliffs looking out over the Dordogne river and provides amazing views of the beautiful surrounding countryside.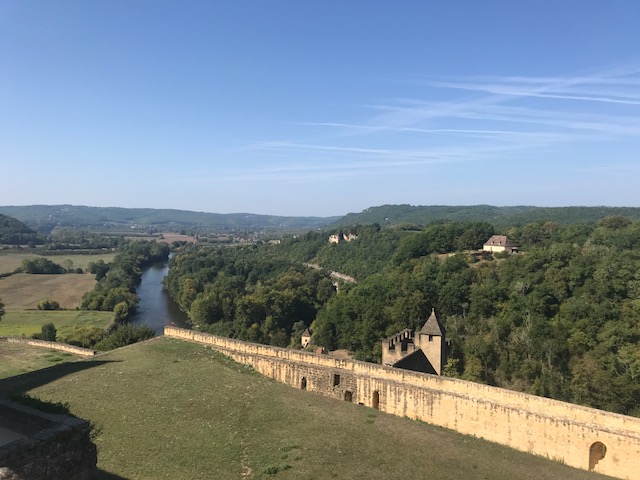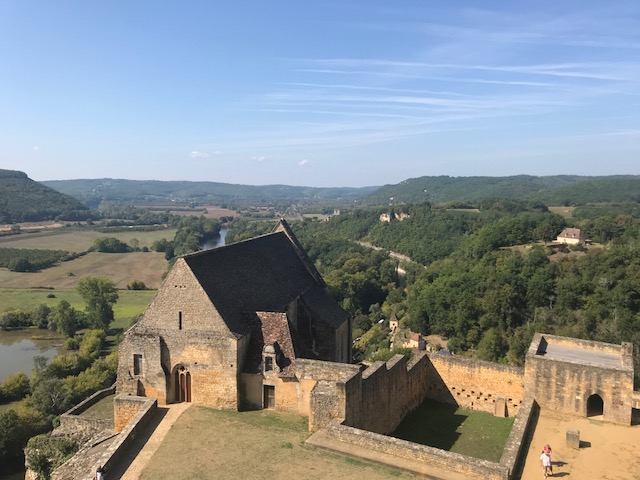 The audio guide information about the castle and life in the 12th century was so compelling that I listened to all the supplemental segments before returning the guide.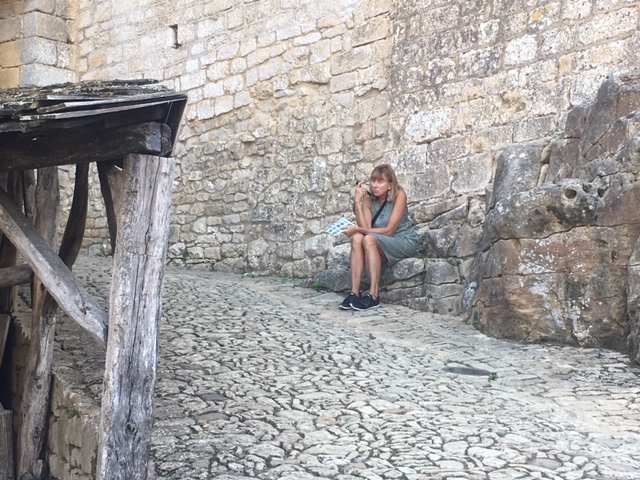 Like many of the places we have visited on this trip, there were surprisingly few people around. It was great to tour the inside of the castle and have it almost to ourselves. The kitchen was added during a renovation in the 13th century.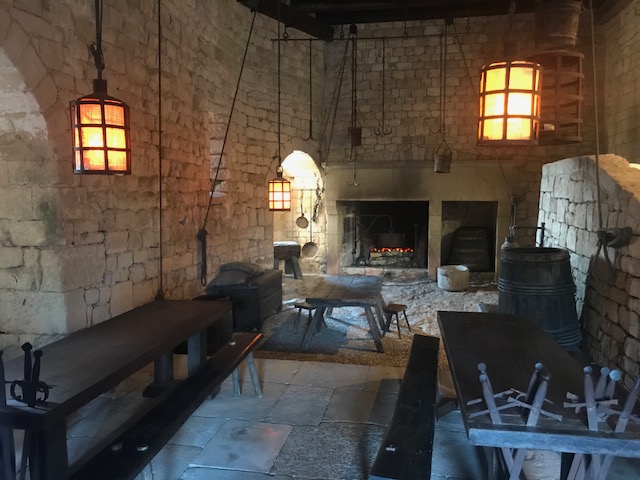 After our visit to the castle, we hiked a little trail that led down the hill away from the castle.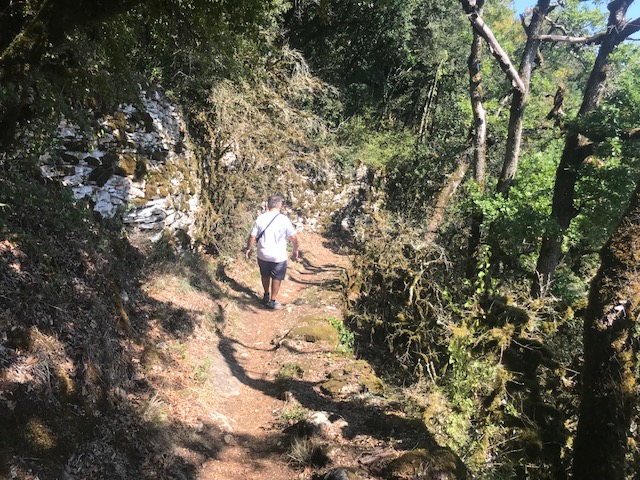 On a whim, we decided to drive through the nearby town of Beynac on our way home. I am so happy we did not miss seeing this charming town with its narrow streets  and hilltop-hugging buildings.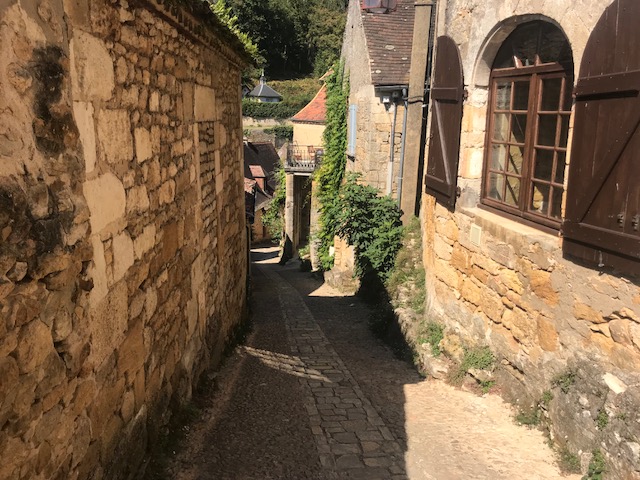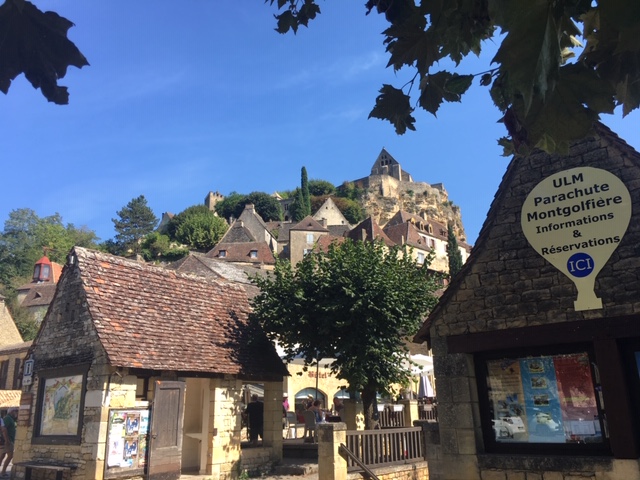 We like to buy a piece of artwork from our trips but we hadn't seen anything we wanted on this trip-until today. While on a little before-dinner walk we passed a gallery and found a water color of Sarlat that we loved. The only downside was that we found the gallery at the beginning of our walk, so the picture went on our walk with us.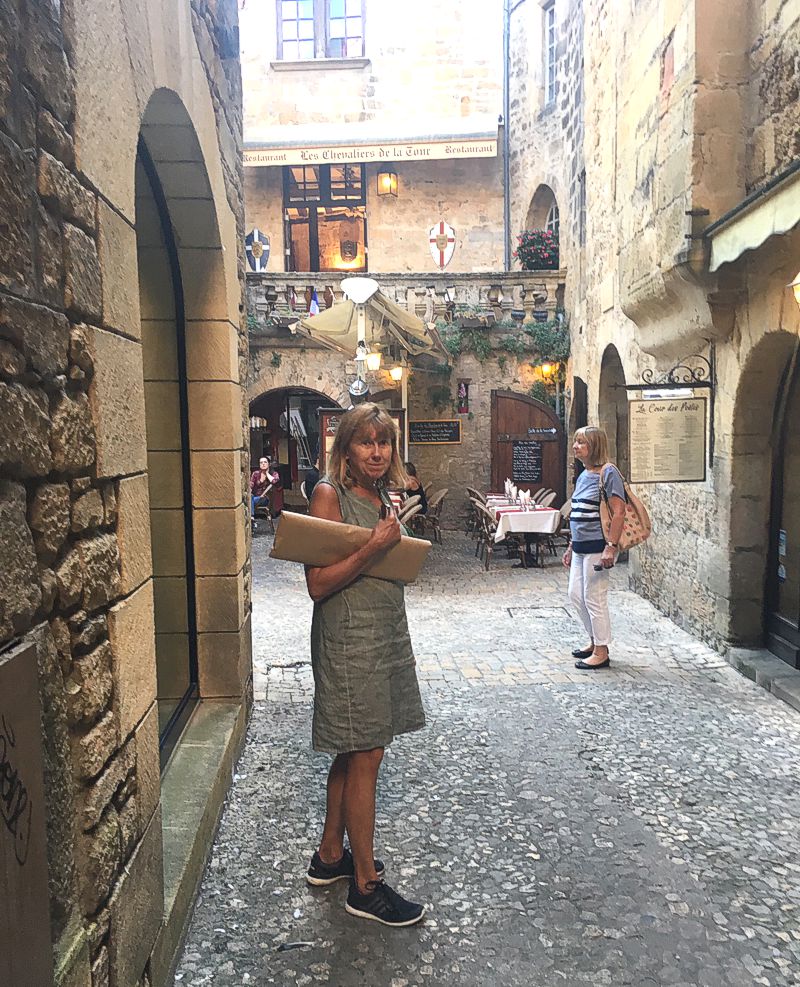 As we left our apartment for dinner I noticed the rising moon and a beautiful blue sky.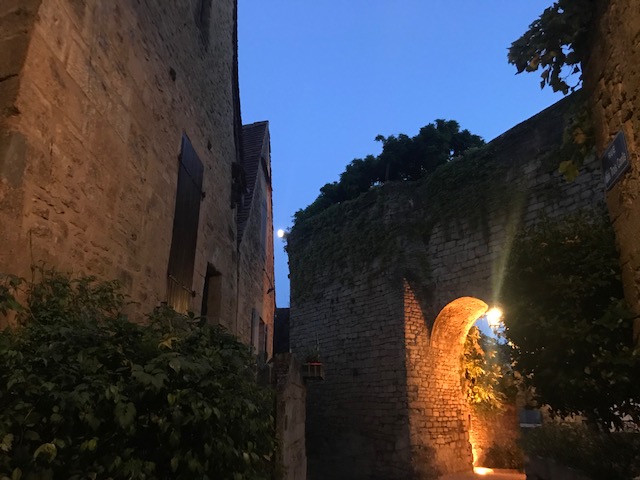 Our last dinner in Sarlat at Le Presidial was one of the best of our trip. I had salmon in sorrel sauce with perfectly prepared vegetables.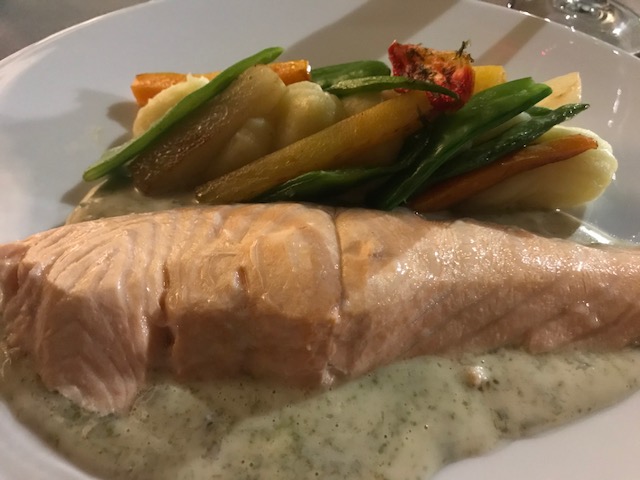 The beautiful and delicious profiteroles were a perfect ending to our delightful stay in Serlat.