Last night we had our final Paris dinner with friend Scott before he left for home this morning. We spent our last day in Paris at a wonderful new art museum in Paris, L'Atelier des Lumieres. Opened in April, 2018, the digital art museum is housed in a former iron foundry. The first exhibit , which has been held over until 2019, is based on the works of Gustav Klimt, a 19/20th century Austrian symbolist painter..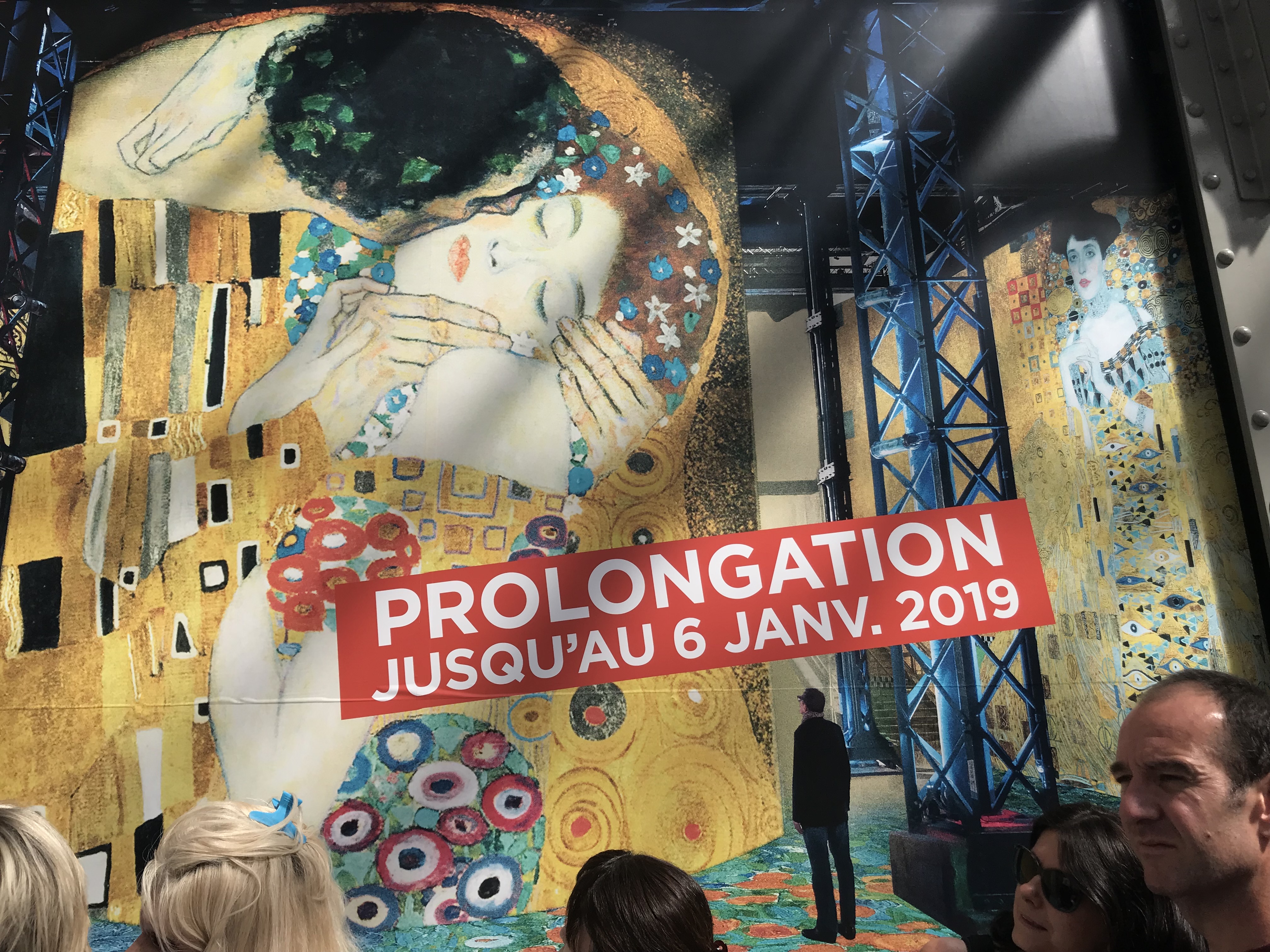 This immersive art experience is a combination of Klimt's works projected by 140 laser video projectors onto concrete walls in a huge space accompanied by music from fifty speakers programmed to complement the visual experience.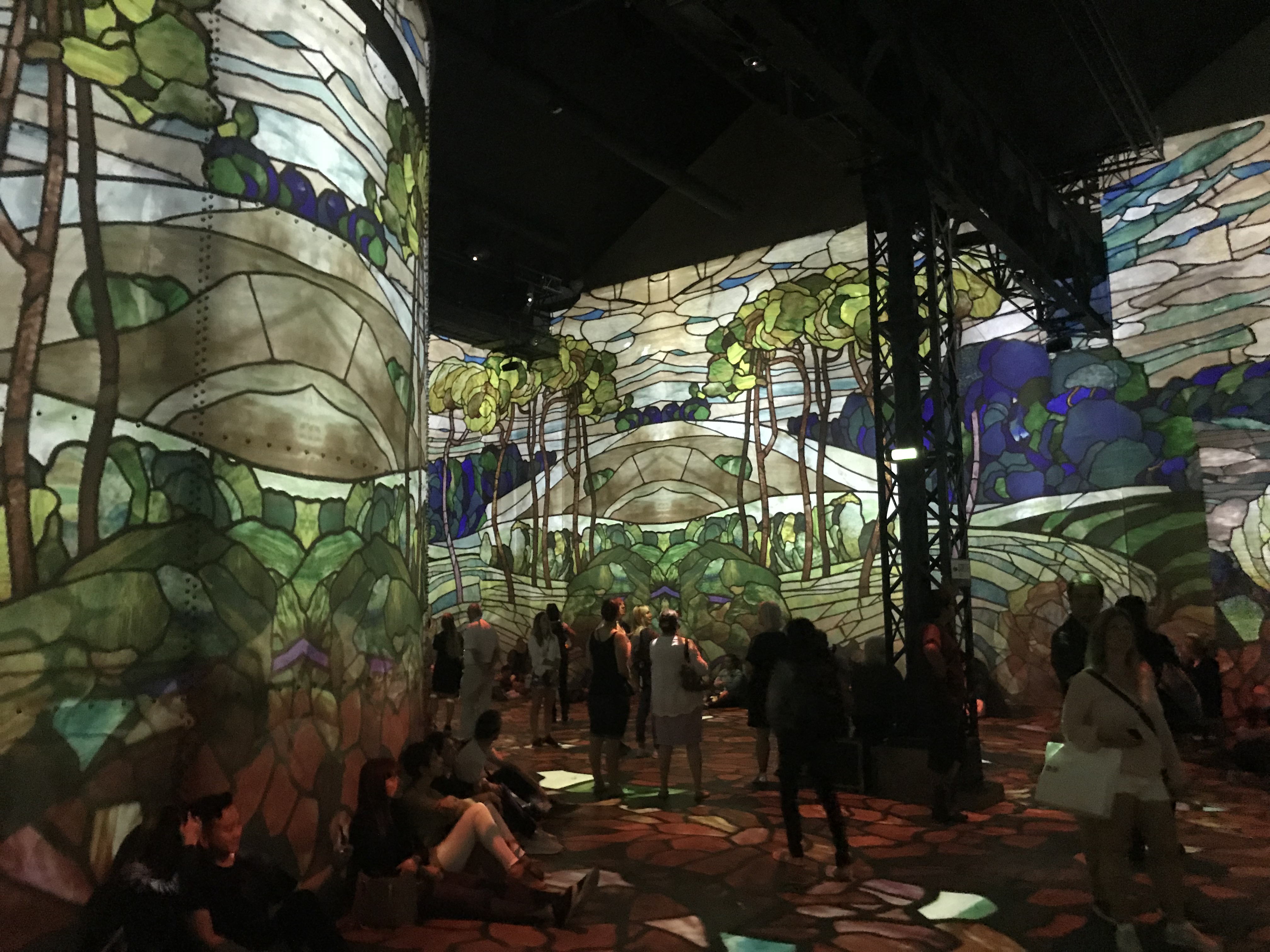 It was pretty amazing to be surrounded by the beautiful images and music. We especially enjoyed it once we were able to get one of the few seats available.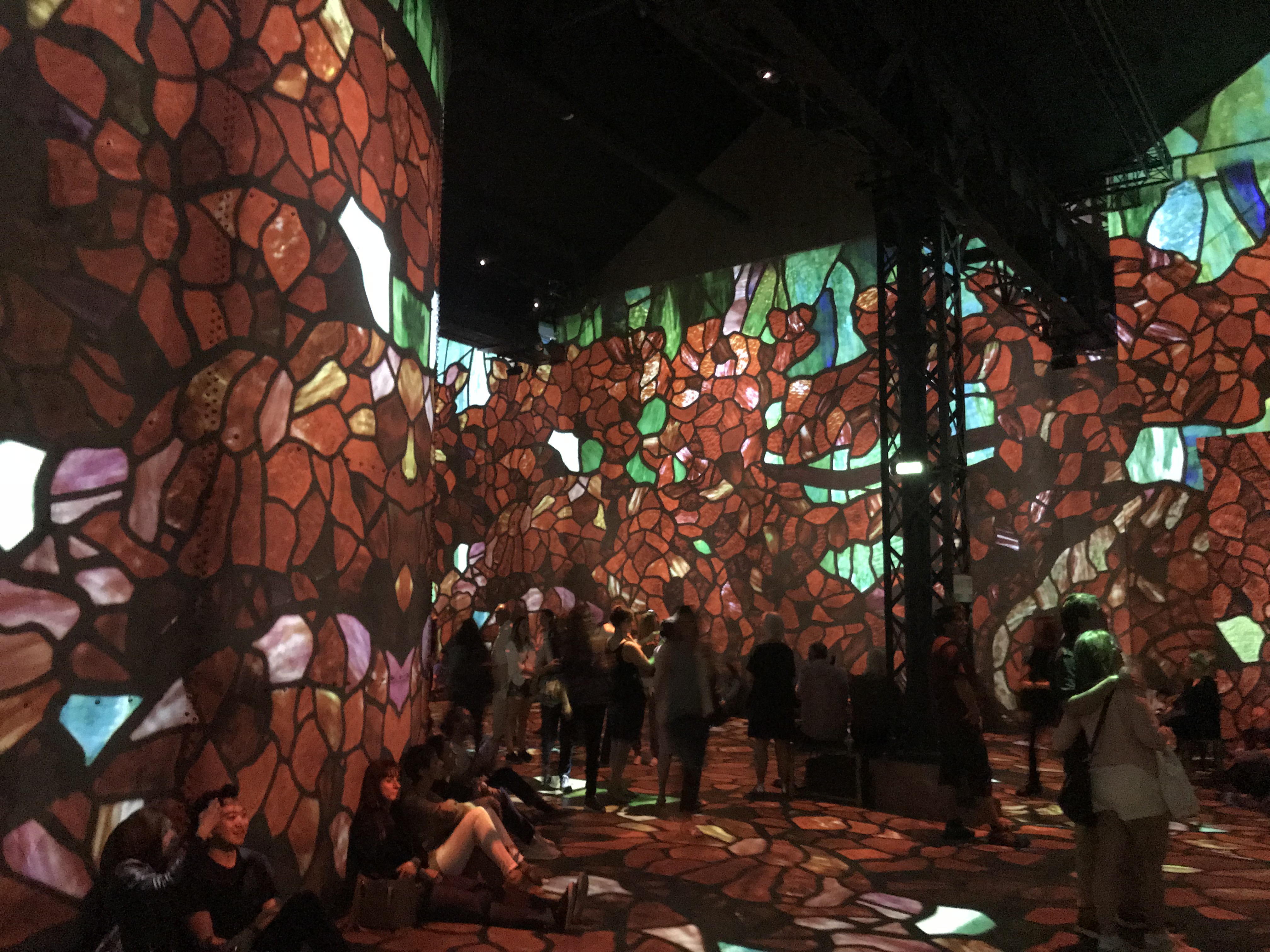 One of the spaces felt like a house of mirrors to me as I walked on what appeared to be a room without a floor.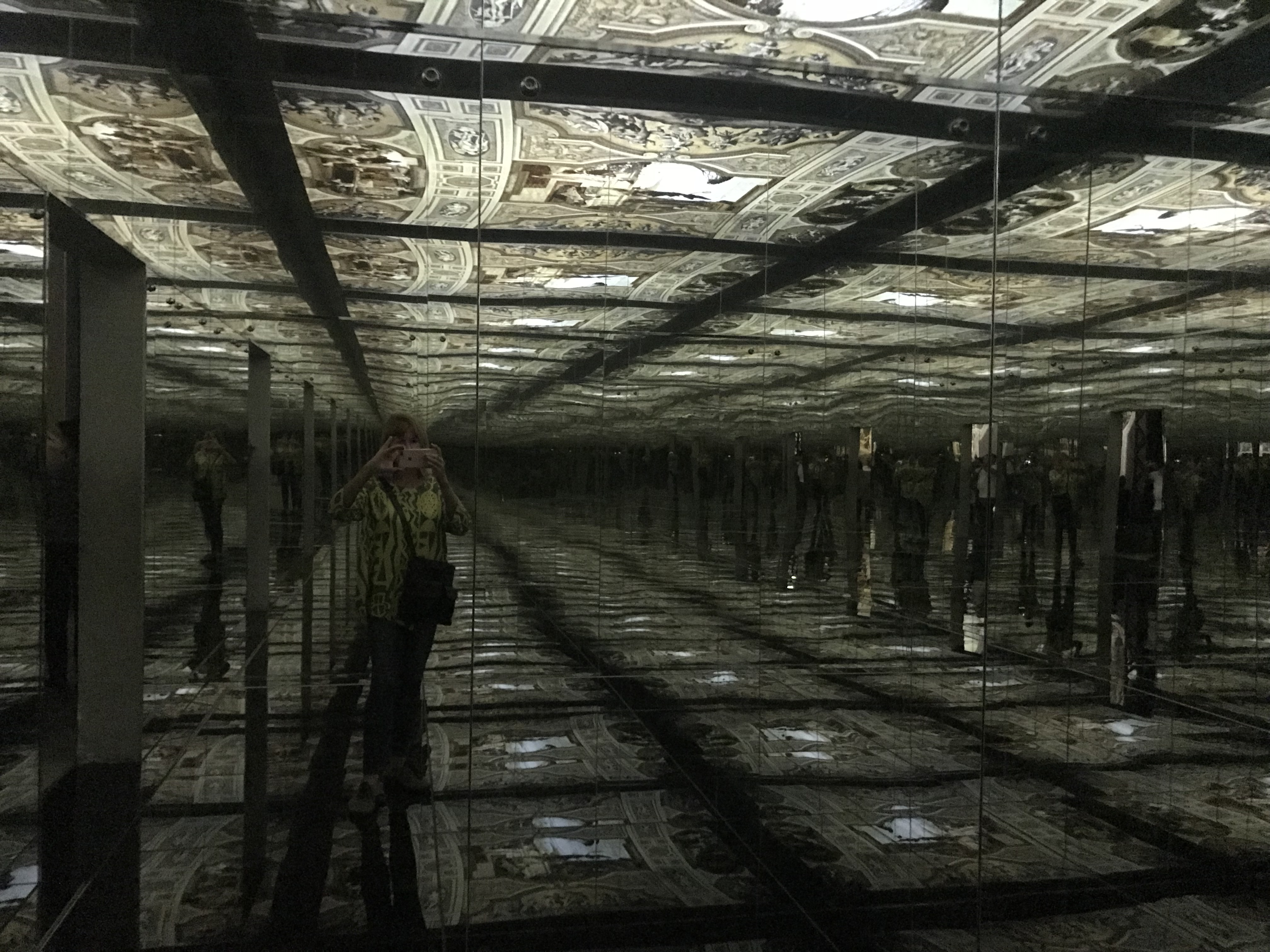 Sitting outside at one of our neighborhood bistros with a glass of champagne was the perfect ending a our lovely afternoon.