Today was our best Paris food day ever with lunch and dinner at our favorite Paris restaurants. After trying Le Reminet on a friend's recommendation and loving it five years ago, we always return for a wonderful lunch whenever we are in Paris. The price for the three-course prix fixe luncheon has increased from 15 euros to 24.50 euros since we started going, but it continues to be one of the best lunch deals in Paris. My starter was an amazing broccoli soup, followed by a main course of fish, foamy Parmesan cheese and a four-spice vegetable puree.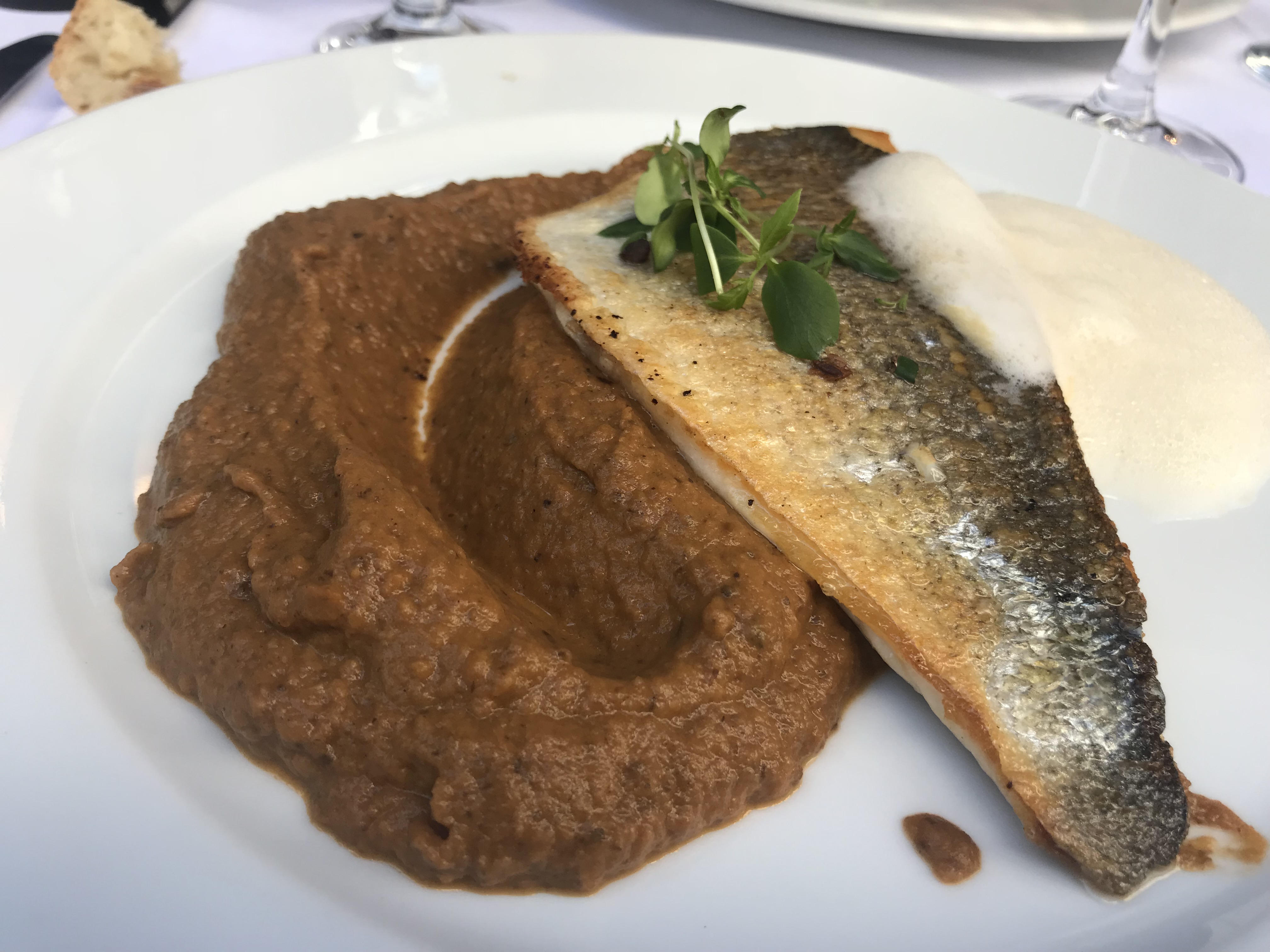 Dessert was a sublime violet tart  (the cream was made with violet flowers) and passion fruit sorbet. The gentle violet cream and intense passion fruit complemented each other perfectly.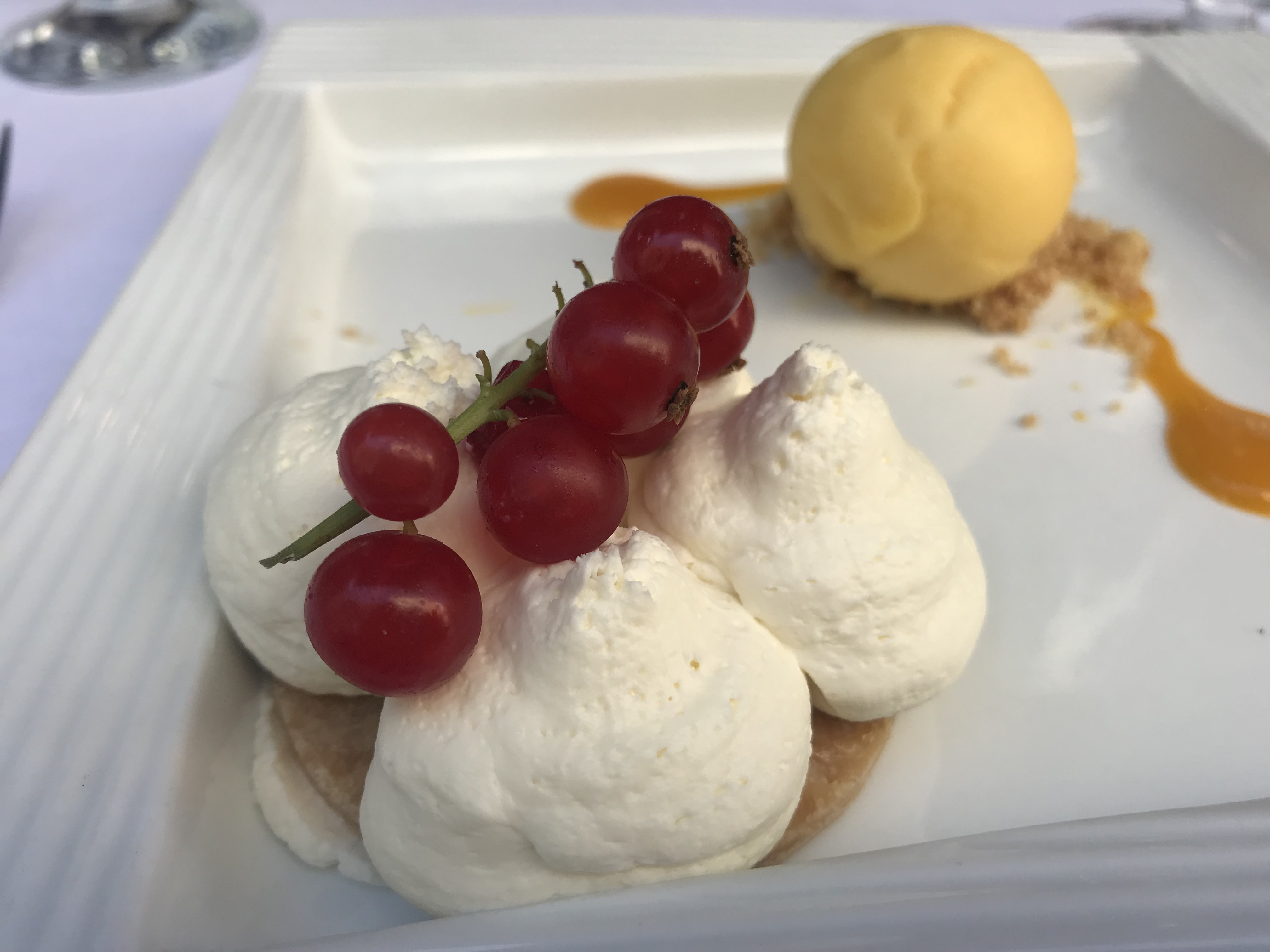 In the afternoon, we went on a French Revolution walking tour. Richard, our Fat Tire tour guide who was completing his PhD in history, did a fabulous job condensing ten years of history into a compelling two-hour presentation that took us to historic parts of Paris.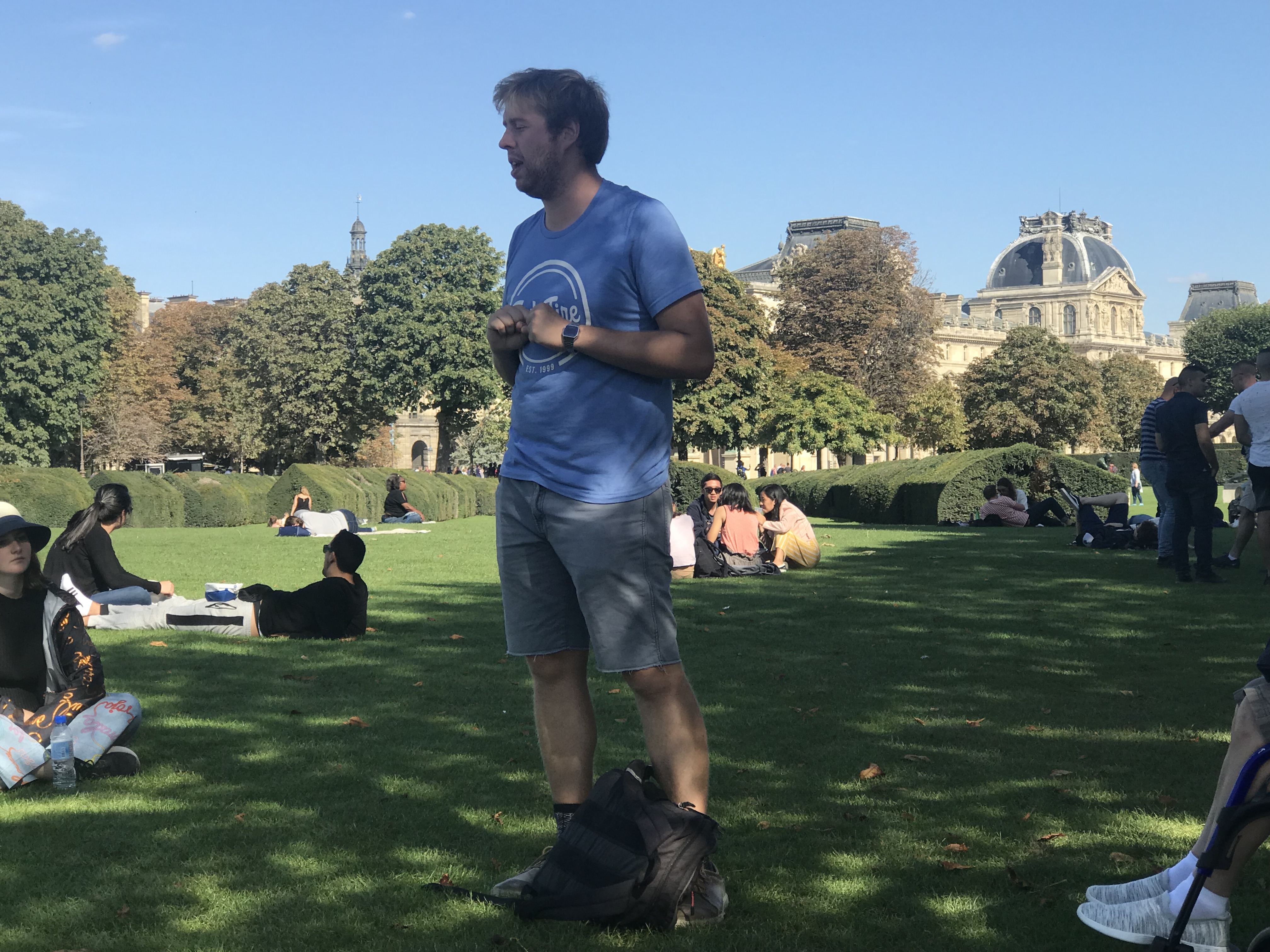 Our tour ended on rue de l'Ancienne Comédie, a small street in the Saint-Germain-des-Pres area of Paris which is one of the few historic areas in Paris that is the same as it was during the French Revolution (1789-1799.)  We had visited this charming street on past trips to Paris but never realized its historic significance.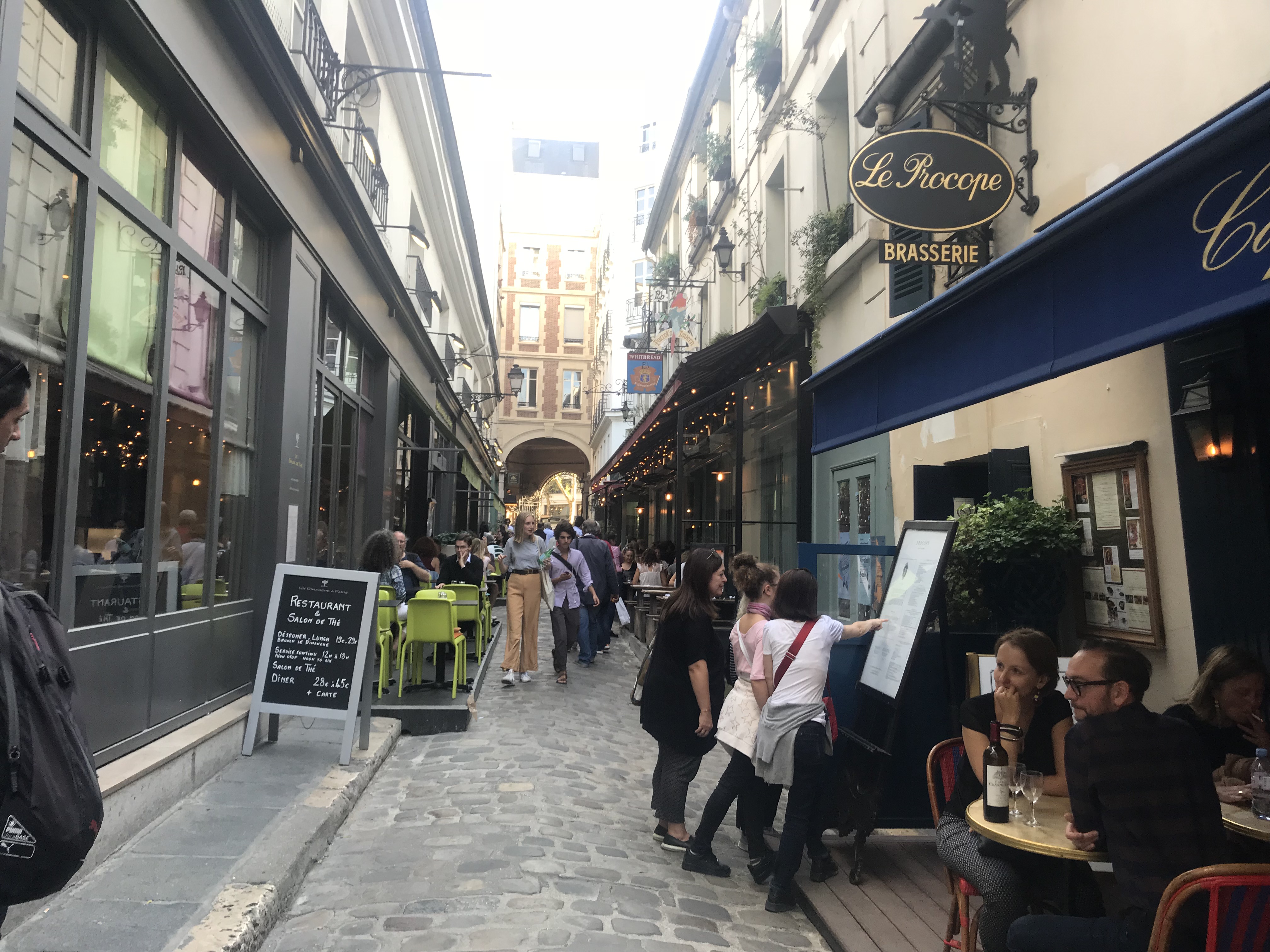 Cafe Procope is the most notable site on the street. Begun in the 17th century, the oldest restaurant in Paris began as a coffee shop. Three hundred years before Starbucks popularized coffee shops, men would gather here to drink coffee, read the newspaper and discuss politics.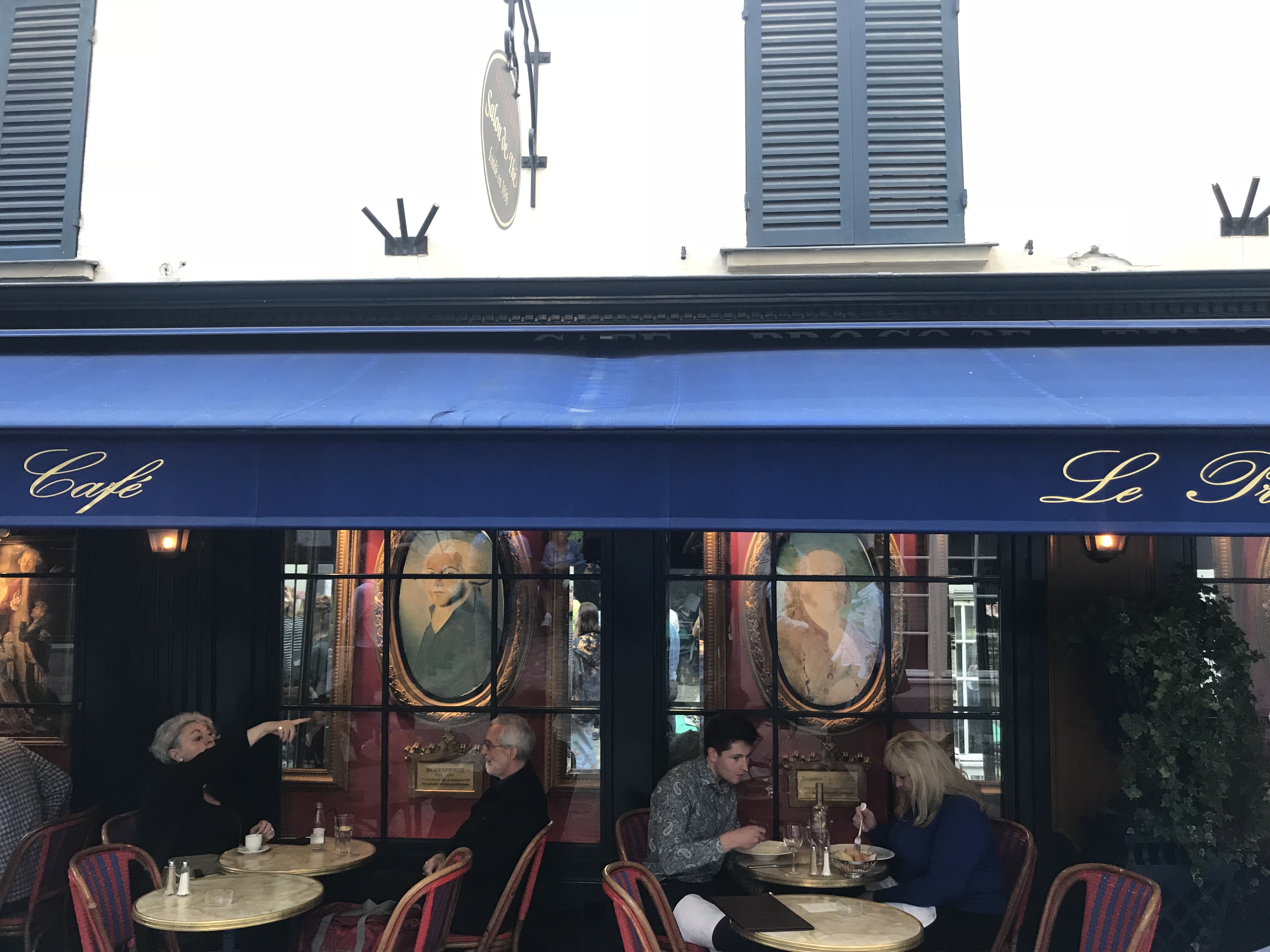 In the evening we had the most intricately prepared and presented meal of my life at Restaurant H. We tried Restaurant H on our last trip to Paris two years ago when Chef Hubert Duchenne had just opened his restaurant in the Bastille area. Since then it has earned a Michelin star and is even better than before.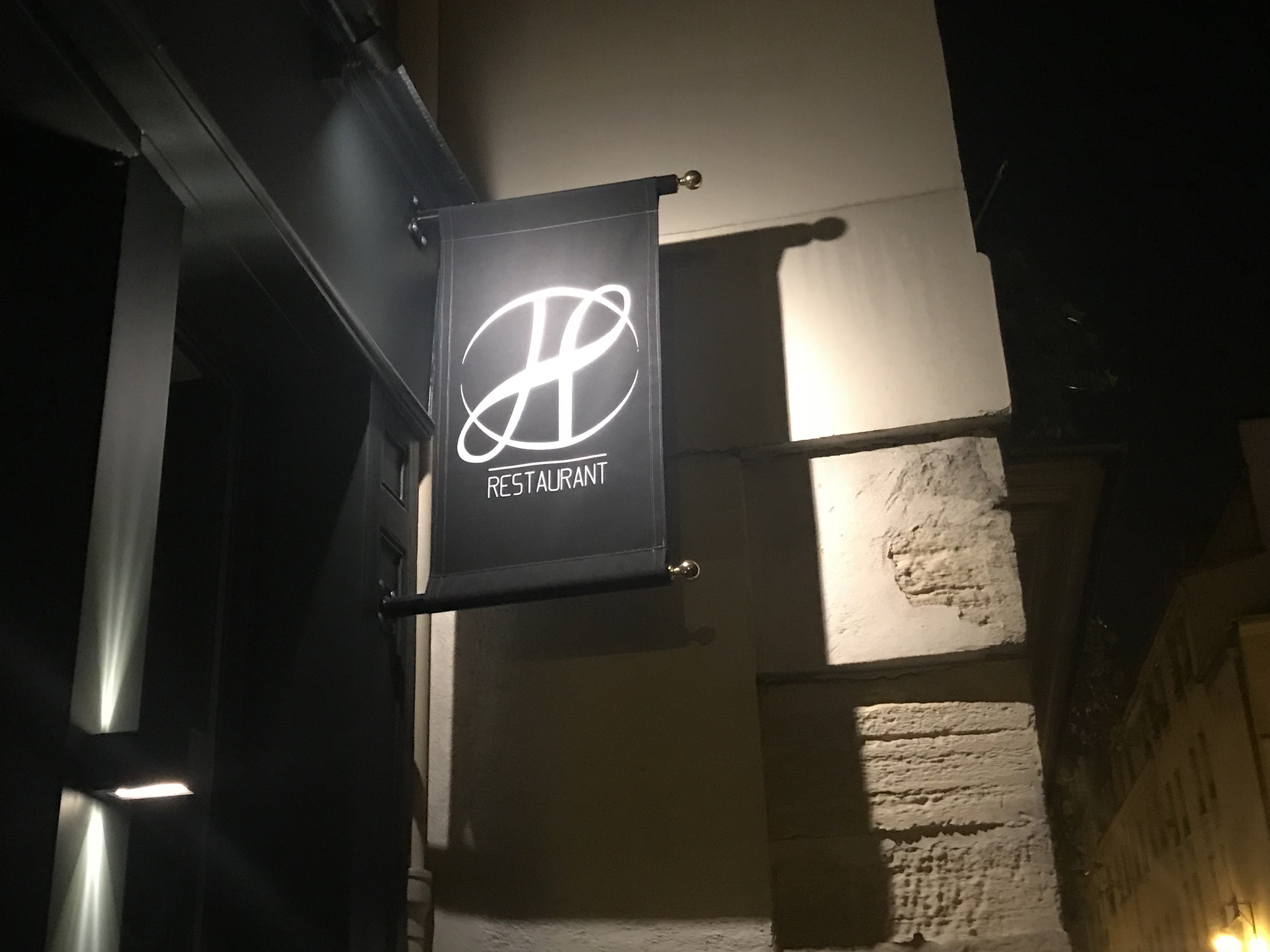 We loved that the same two staff from our last visit welcomed us to the small restaurant which holds about twenty diners and is open for dinner from 8:00 to 10:00. We chose the five-course meal with wine pairing, but with an pre-appetizer, palate cleanser and three desserts, it was really nine courses.
The staff presented each course with a detailed description of what it was and how it had been prepared. Sadly, a significant part of the description was lost in translation.
The best part of the pre-appetizer was the intense watermelon square.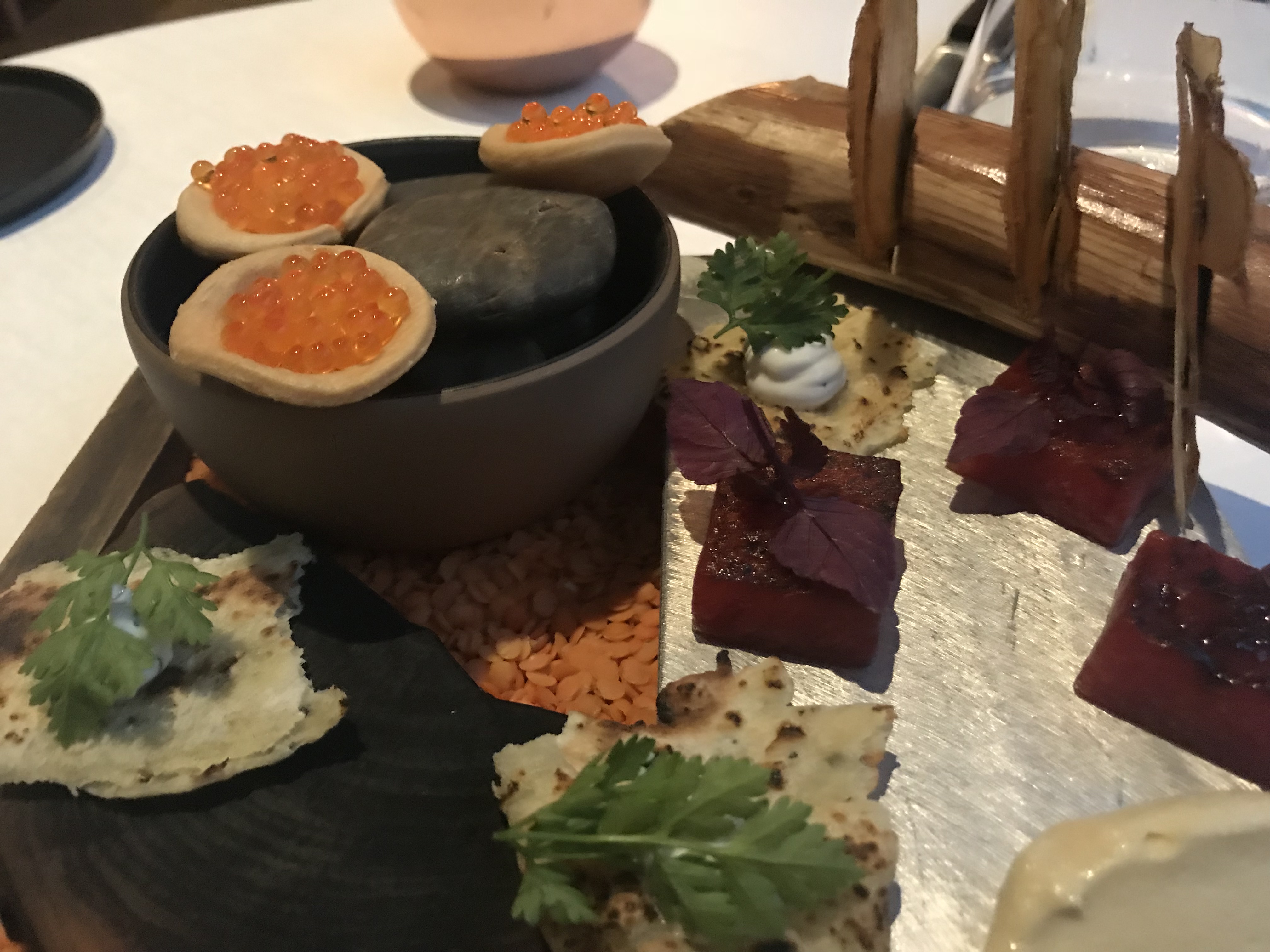 The appetizer was an unexpected combination of marinated tomato with corn sorbet and corn powder.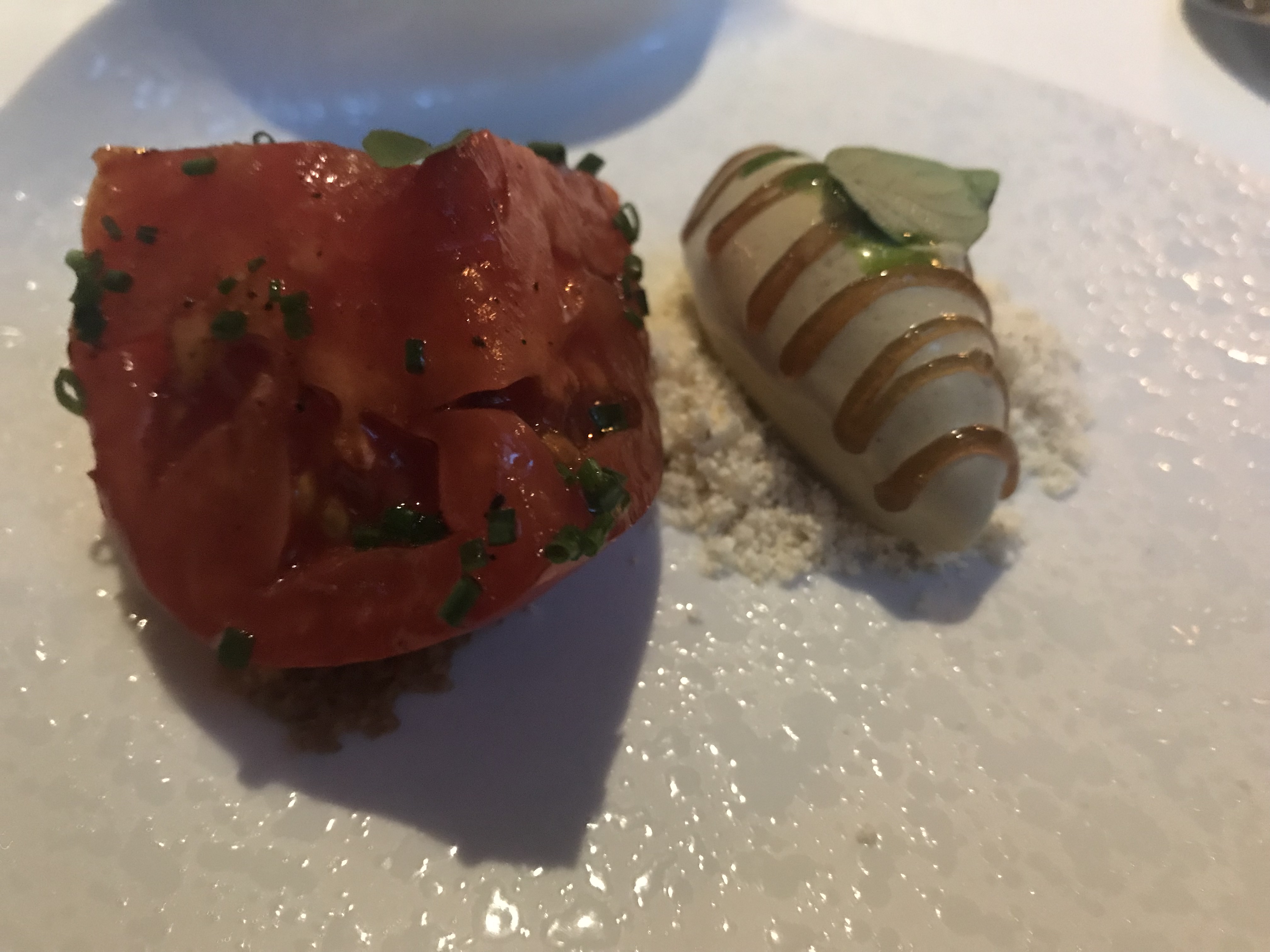 The main course was filet with the taste of barbecue, potato slices that looked like leaves and truffle.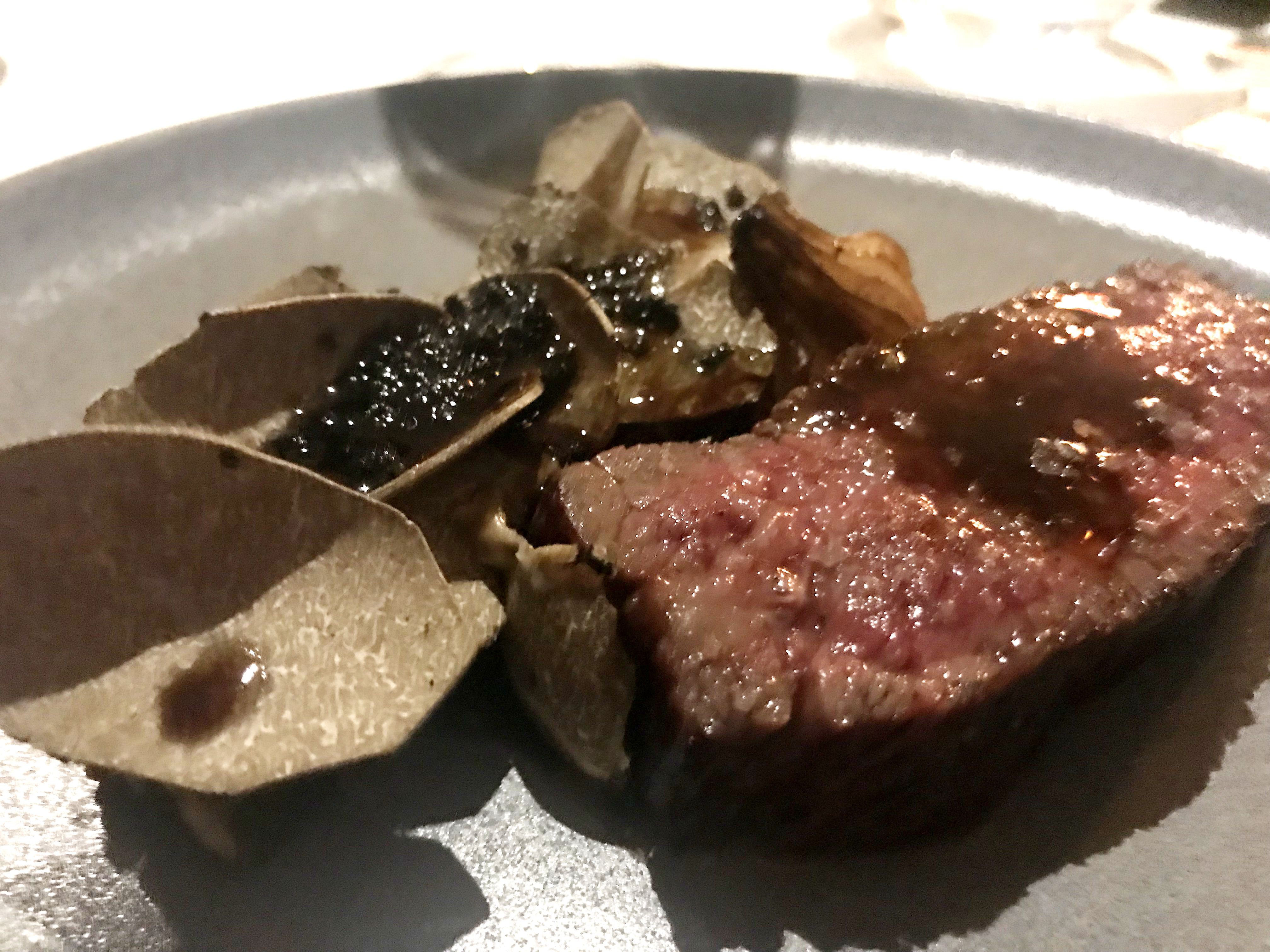 The third dessert was a tray of little sweets that looked too beautiful to eat.