Yesterday we said farewell to our wonderful Pearse Lodge B&B hosts, Mary and Kieron and began our six-hour drive to Dingle. From their perfect cup of coffee and the best-ever butter to the spot-on recommendations and wonderful conversations, they made our stay in Sligo extra special.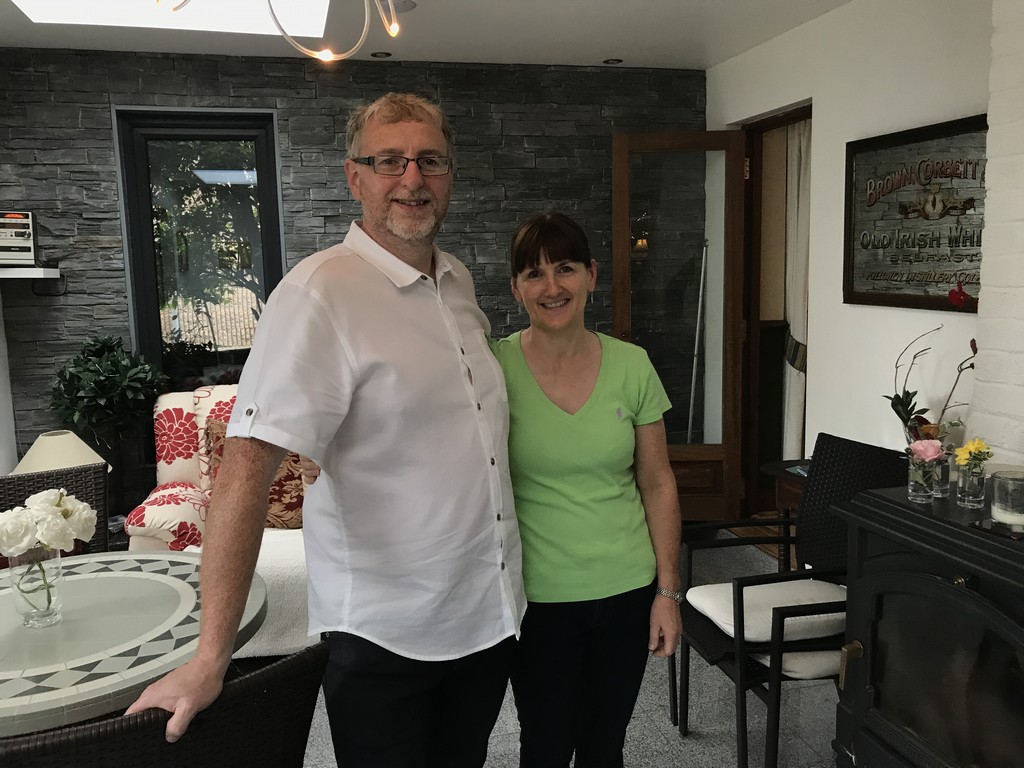 Chilly, drizzly weather greeted us as we drove into Dingle, but our Towerview B&B hosts, Helen and Aiden, welcomed us to their cozy B&B with its beautiful views.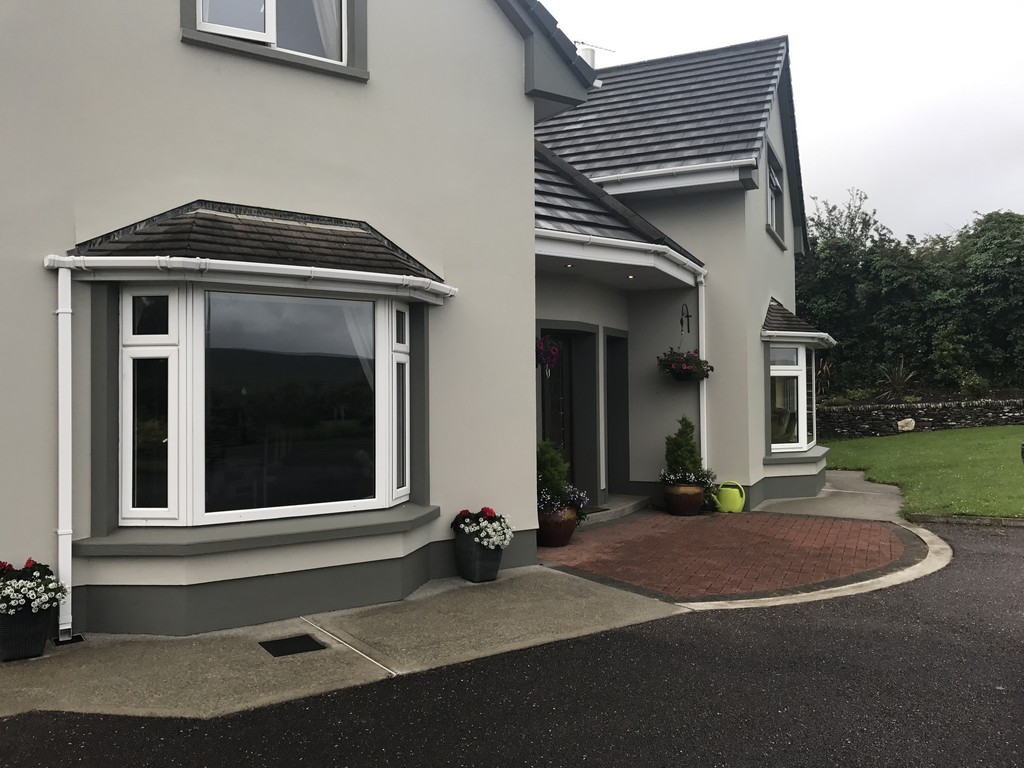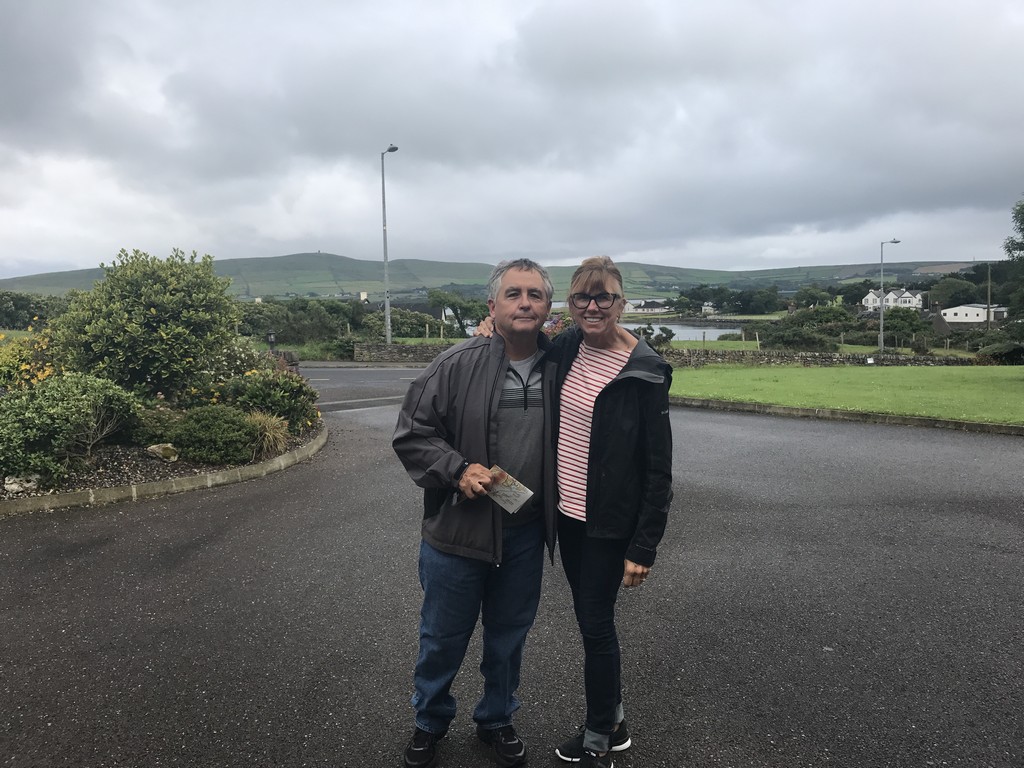 Dingle, the largest town on the Dingle Peninsula in SW Ireland is a charming coastal town of brightly colored little shops and pubs. We ate a wonderful dinner of fish caught locally that morning and ice cream made in Dingle from Kerry cows, "rarer than pandas."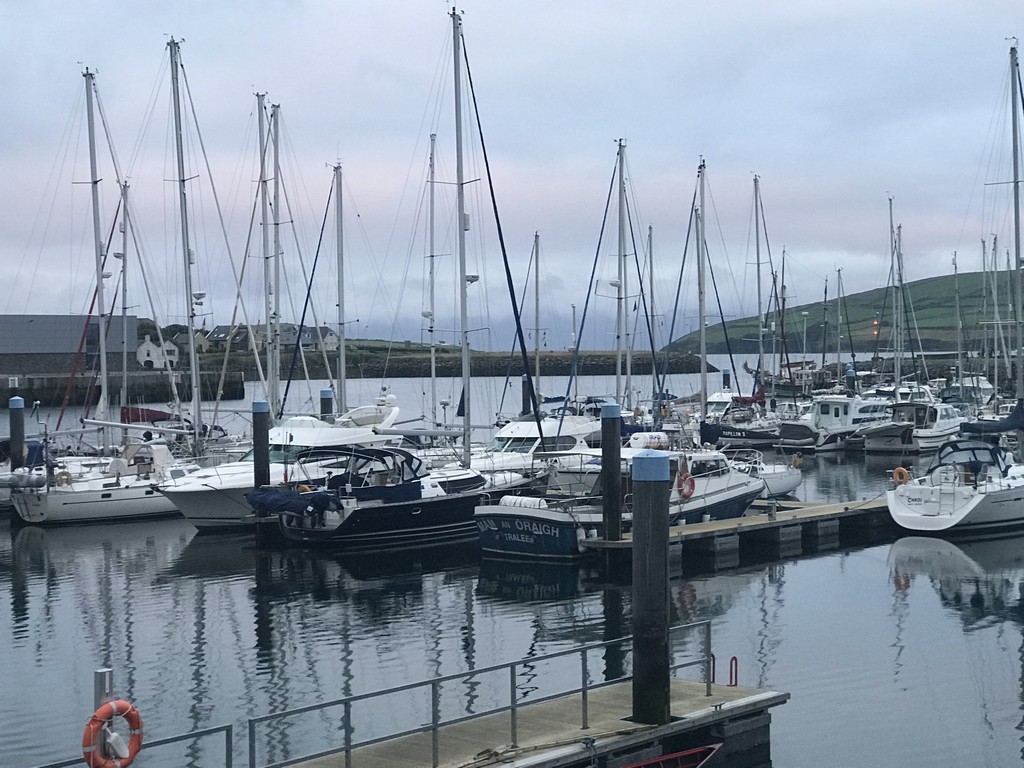 We spent the next morning exploring more of delightful Dingle and then took the Slea Head Drive around the perimeter of the Dingle Peninsula. Stunning views of hills, pastures and seas enchanted us. The road is so narrow that most people drive clockwise.  The few times we encountered a counterclockwise traveler on a narrow spot, one of us had to pull over.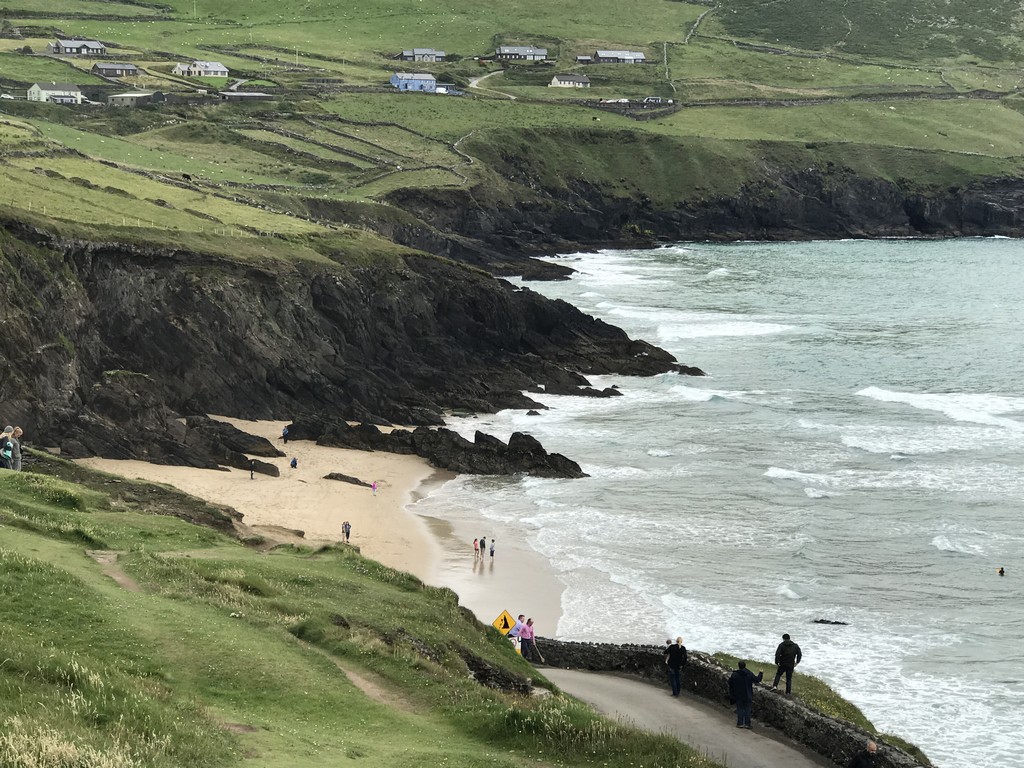 Our B&B host, Aiden, gave us great advice about which sites to see along the drive.  Our first stop was the Beehive Huts. These little stone huts were inhabited from ancient times to about 1200 AD. Made without mortar, these amazing structures are designed with stones set downward and outward to shed water.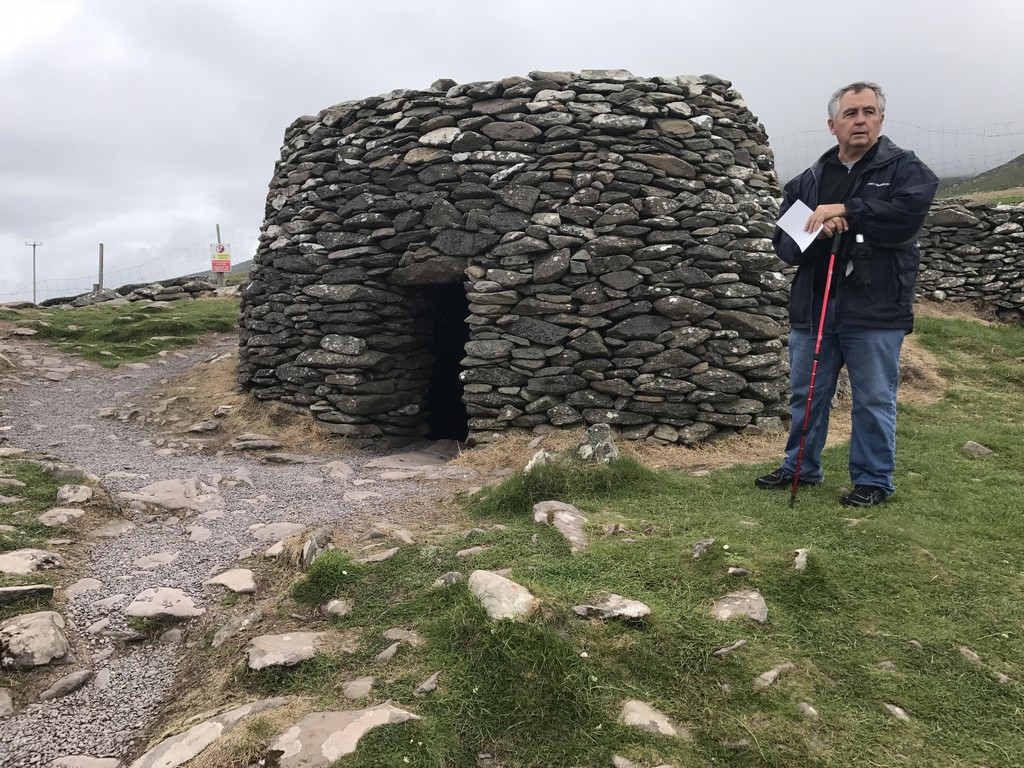 Next stop was The Blasket Centre, a beautiful modern building that told the story of the Blasket Islands. Because the islands were so isolated, inhabitants retained their culture, including speaking Irish.  Scholars who wanted to learn about the native traditions and language visited the island and encouraged the islanders to write their life stories.
Life on the islands, which are 5 km from the coast, was harsh, and in 1953 the last inhabitants left Great Blasket Island.
The Gallarus Oratory was the final stop on our Slea Head Drive.  Built by early Christians about 1300 years ago, it's original purpose is unclear.  Stone church, funerary chapel and shelter for pilgrims have all been proposed as possible uses.
The building has a small door on the west side and a round window on the east. Luckily, we walked inside as the sun was shining through the window.
We drove about an hour to Killarney and checked in to the Loch Lein Country House Hotel, our home for the next three nights.