Killarney National Park is so beautiful that we spent most of today and yesterday hiking its lovely and diverse routes. The first day we hiked two of the routes recommended by our concierge for a total of ten miles. The first site we saw was this lovely little cottage that looked like something out of a storybook.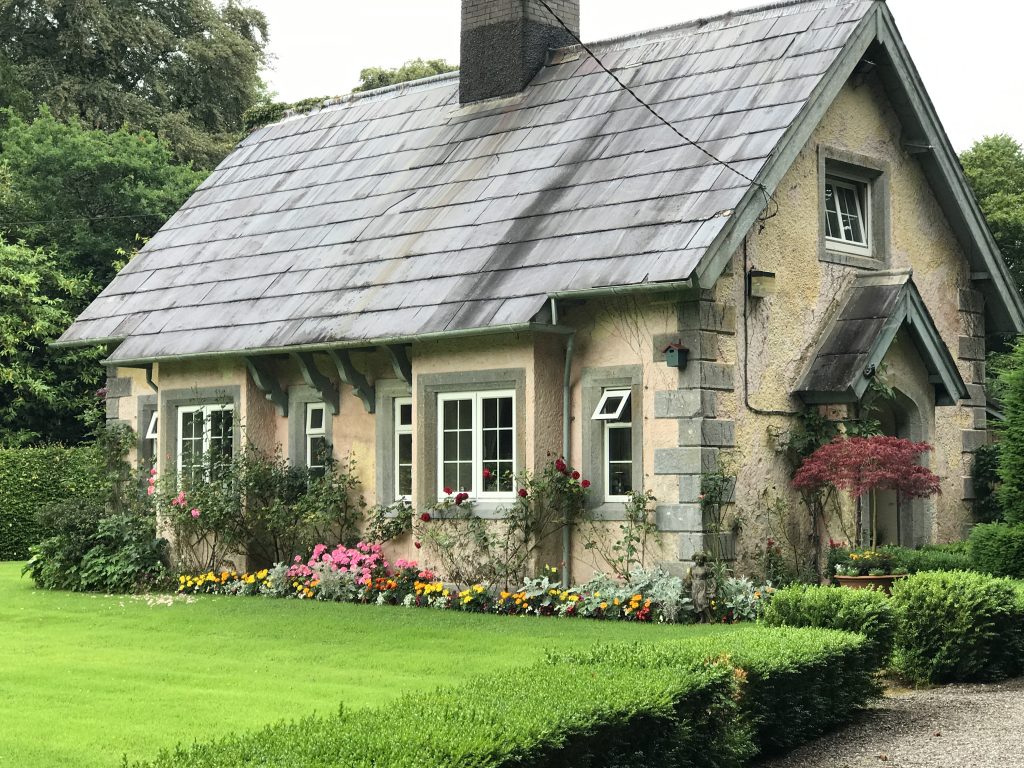 At first the park seemed crowded, but I soon discovered that if you hiked a few miles out, you had wonderful options. Around every turn we were treated to beautiful views of hills and lakes.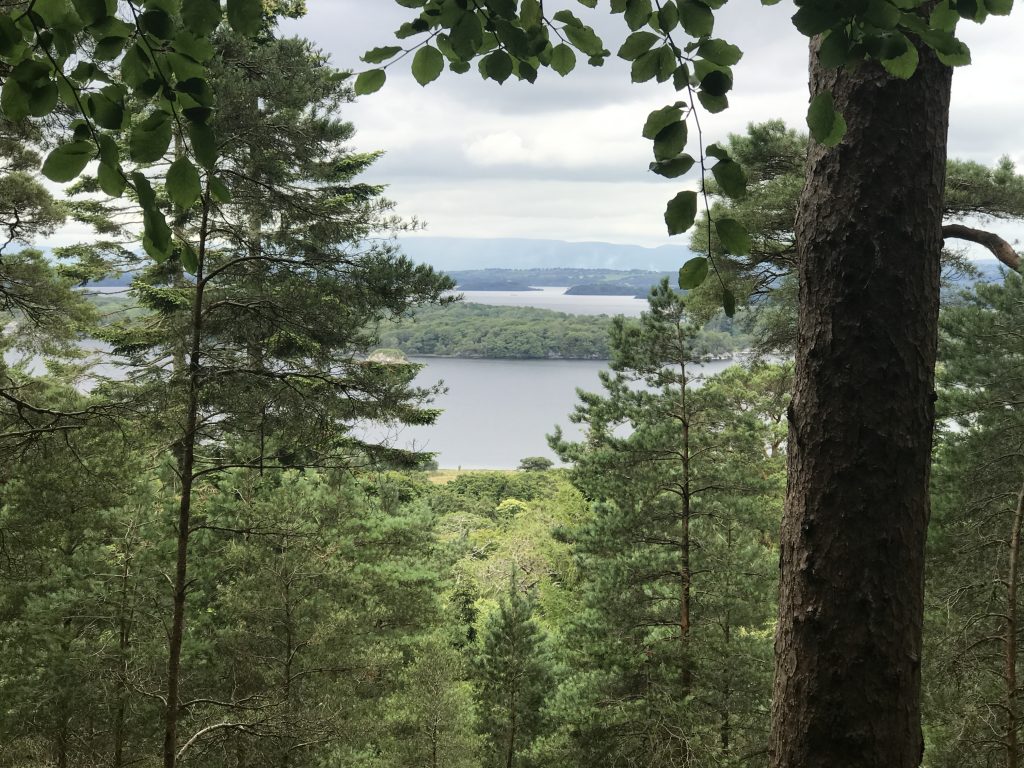 Our first hike took us around Middle Lake, past the The Old Weir Bridge and the Meeting of the Waters where the lakes of Killarney National Park converge.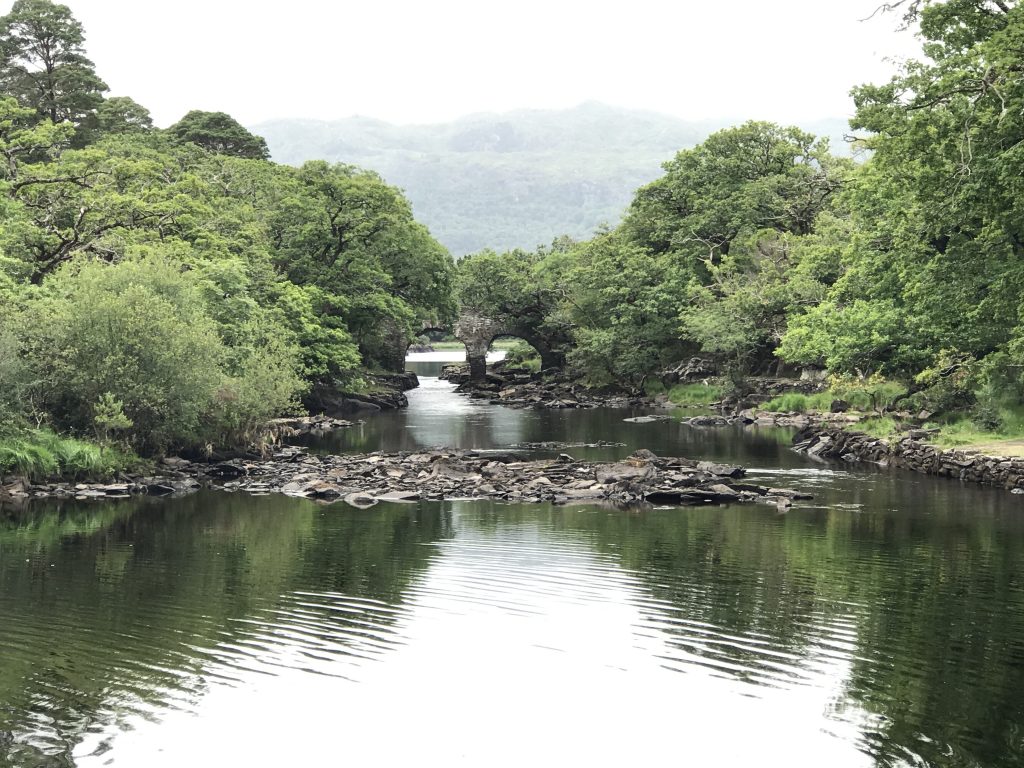 It was fun to leave the main hiking route and explore the little side paths.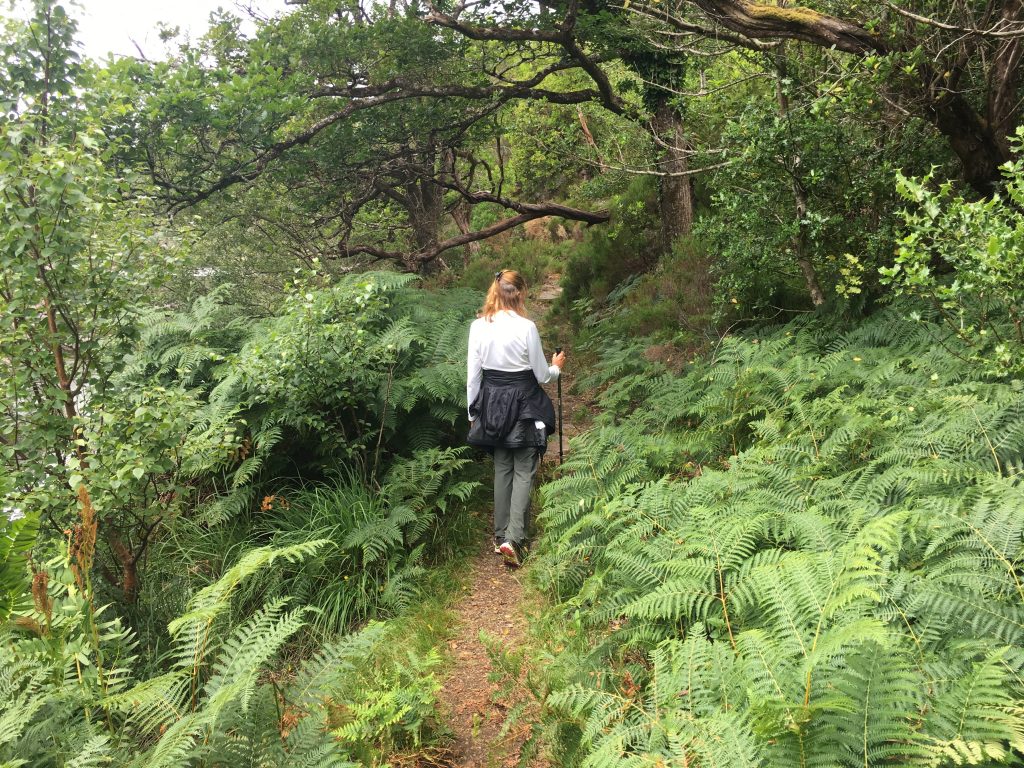 On our second hike we took the yellow circular route past the Toric Waterfall and many very steep steps.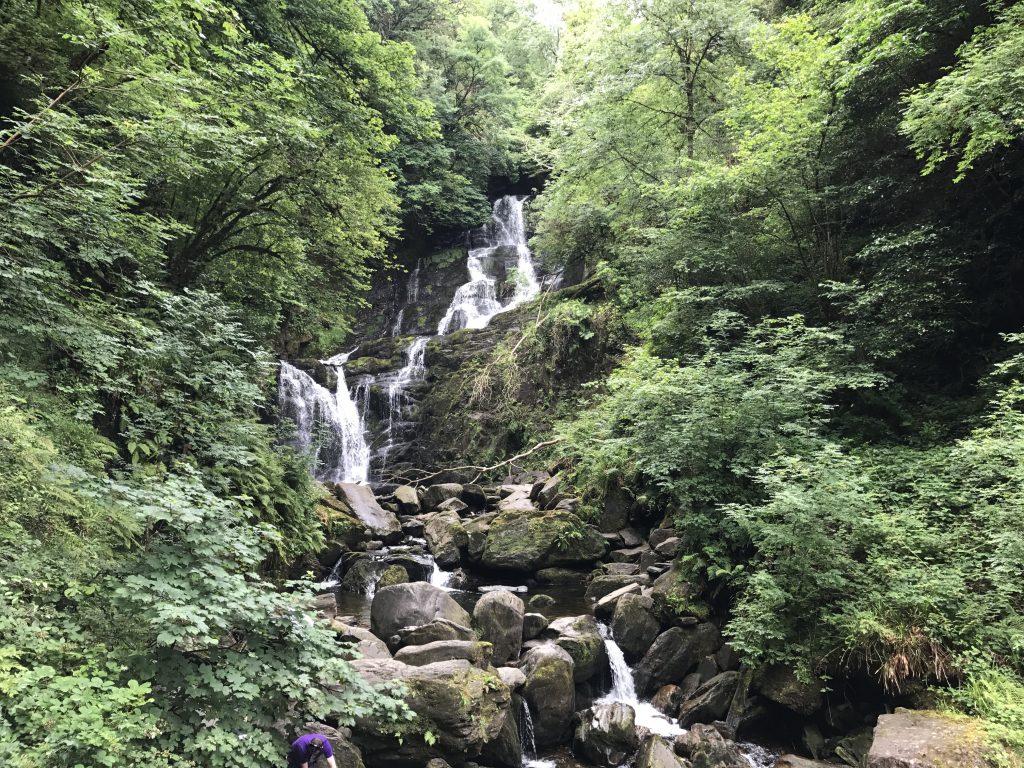 The oldest national park in Ireland, Killarney National Park was created when Muckross Estates was donated to the country in 1932.  We started our second day at the park with a guided tour of the Muckross House and its lovely gardens. Our guide was entertaining and informative. We learned that the phrases "saving face" and "mind your own beeswax" came from the 19th century when women used beeswax on their faces to maintain a pale, flawless look. The heat from the fireplaces could cause their faces to melt, so they had little screens to keep the heat from their faces.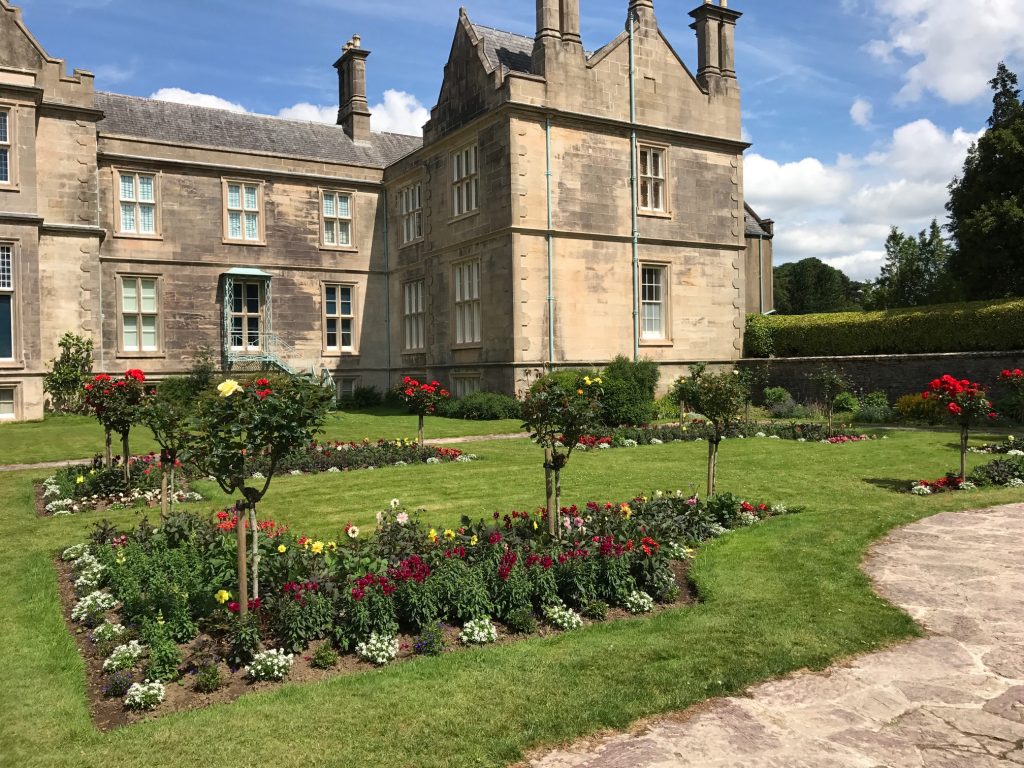 From there we hiked to the Muckross Abbey. Founded in 1448 as a Franciscan friary, today most of the roof is gone, but the walls still stand and the cemetery has relatively recent burials.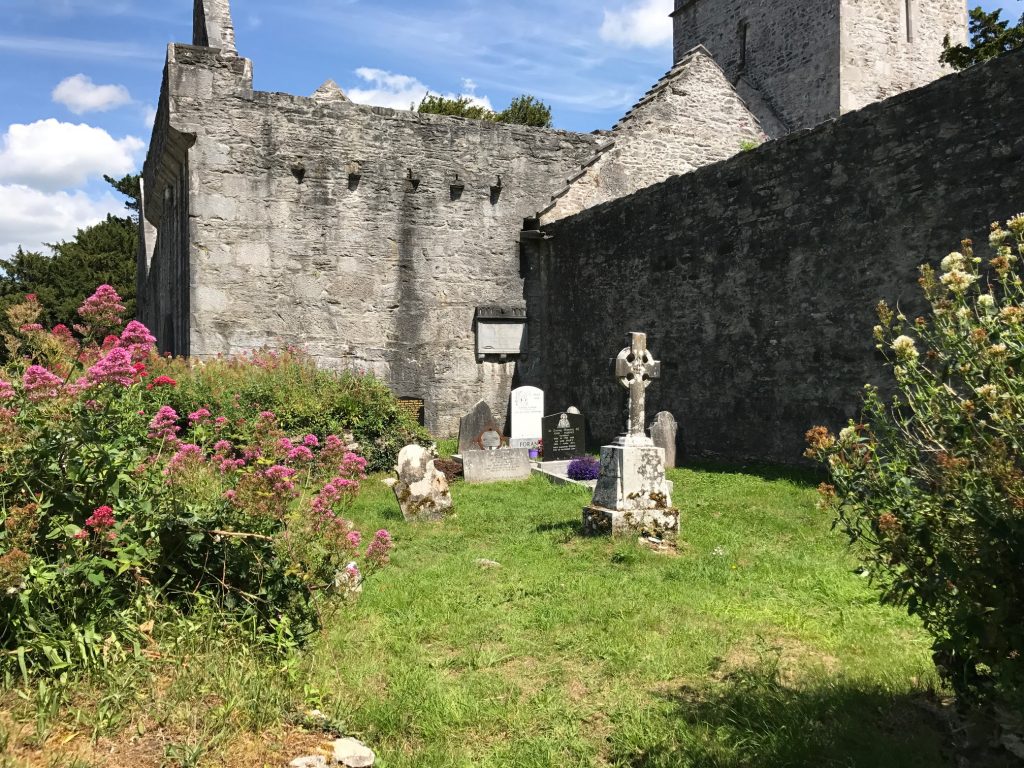 Our final hike was to Ross Castle. a 15th century tower House. We were a bit surprised to see so many people when we got to the castle and then discovered that tour buses and cars could drive to the castle on a different route.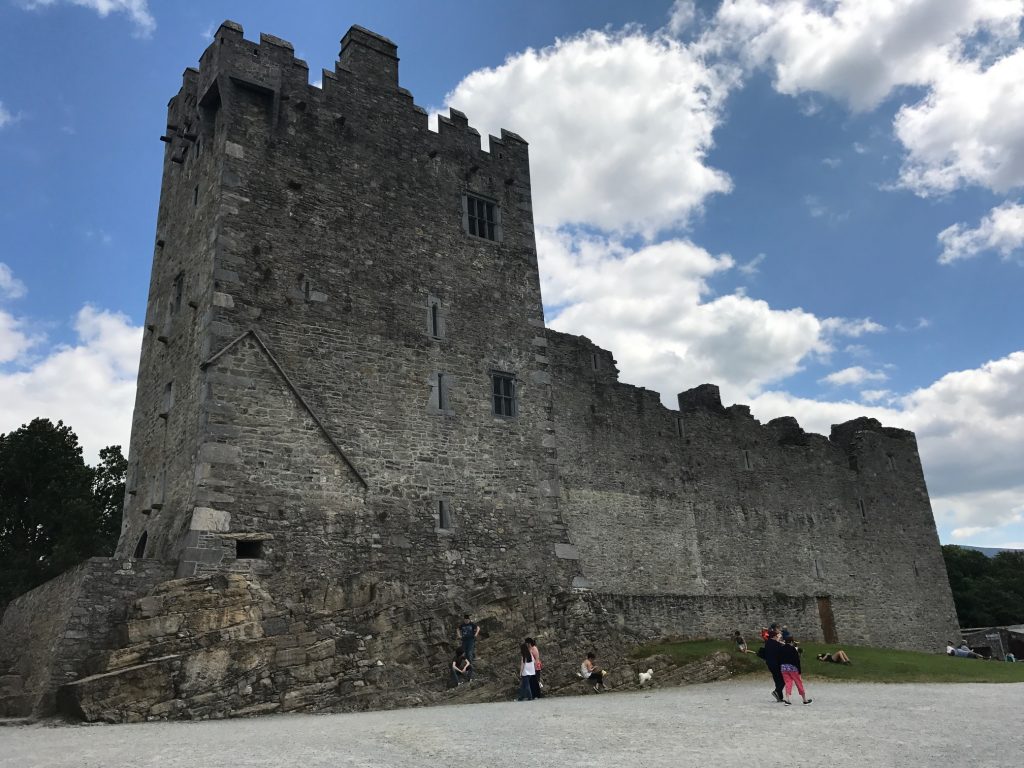 Leaving the castle to hike back we were once again in the beautiful park forest.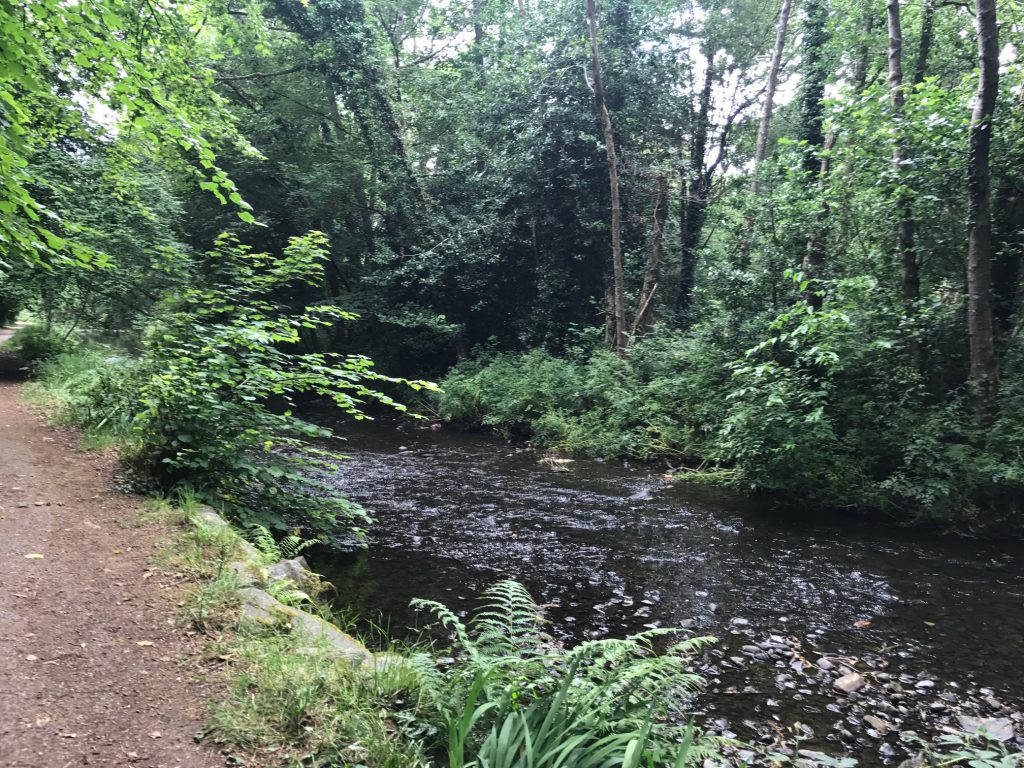 We ended our last night in Killarney with a lovely three-course meal at our hotel. Our concierge/wine steward/owner recommended a new wine we had never tried and it went great with Paul's chicken and my salmon. It was a perfect ending to a perfect three days.