After getting settled in to the Glonomra B&B in Ennis, our home for the next three days, we headed to The Burren, a rocky, unique area in County Clare, to explore and hike.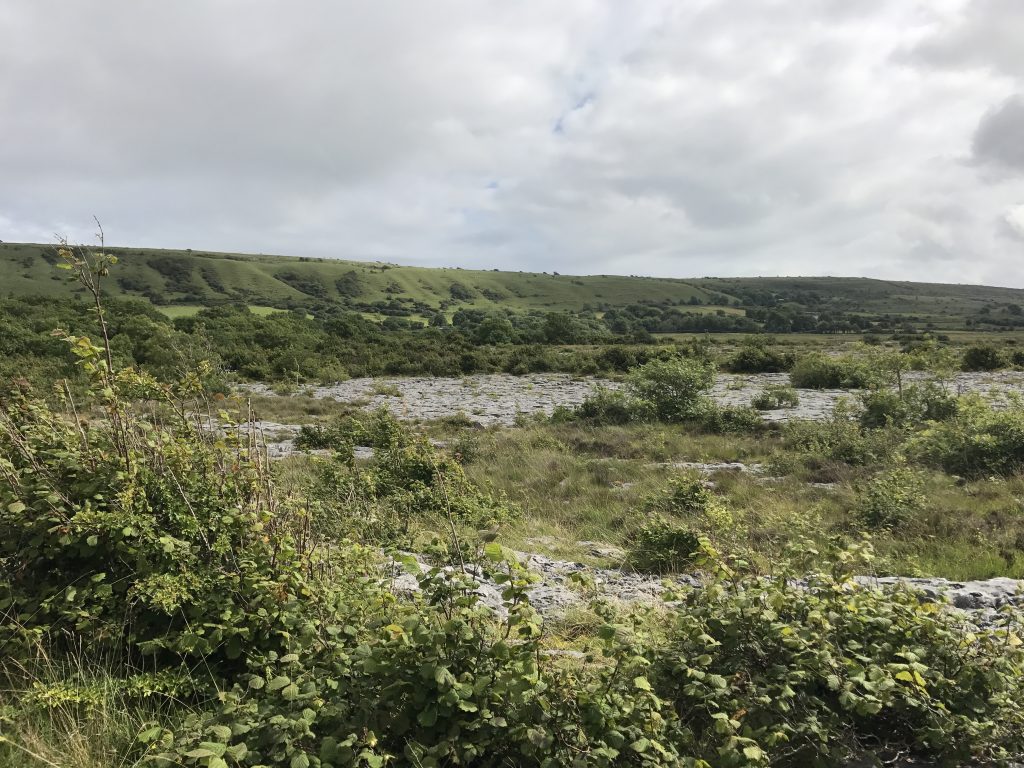 The limestone rocks and stark landscape were quite a change from the lush green forests of Killarney.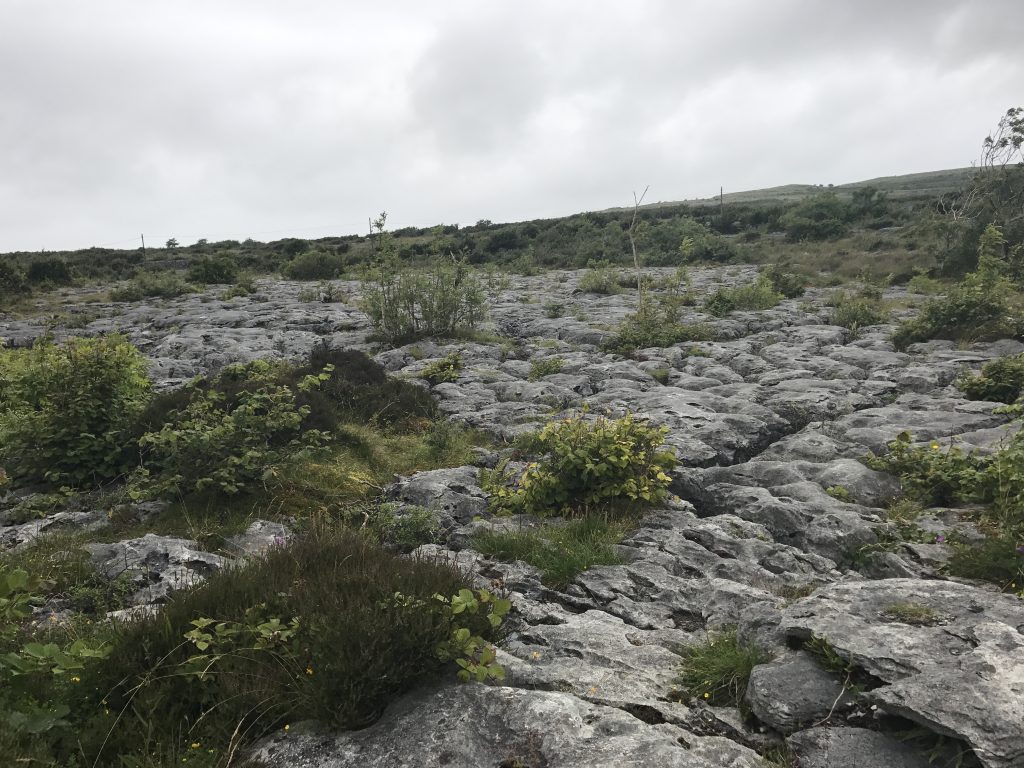 In spite of the rocky landscape, flowers and soft moss grew everywhere in this interesting area that supports arctic, Mediterranean and alpine plants side-by-side.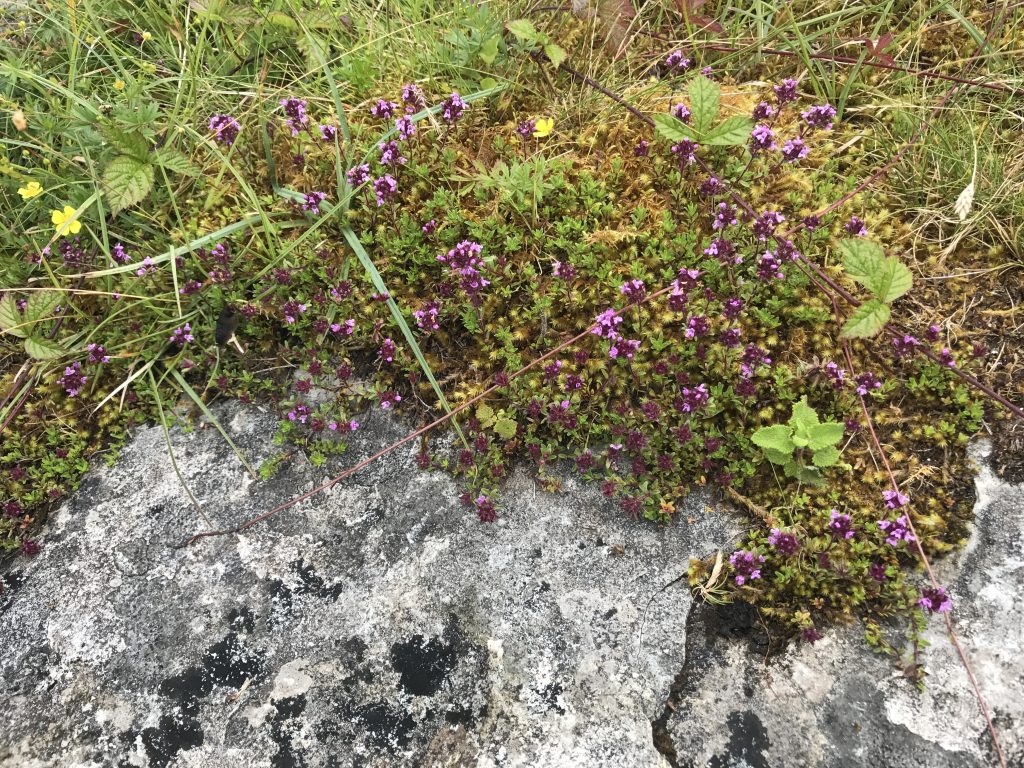 We enjoyed the challenge of hiking on the rocky terrain.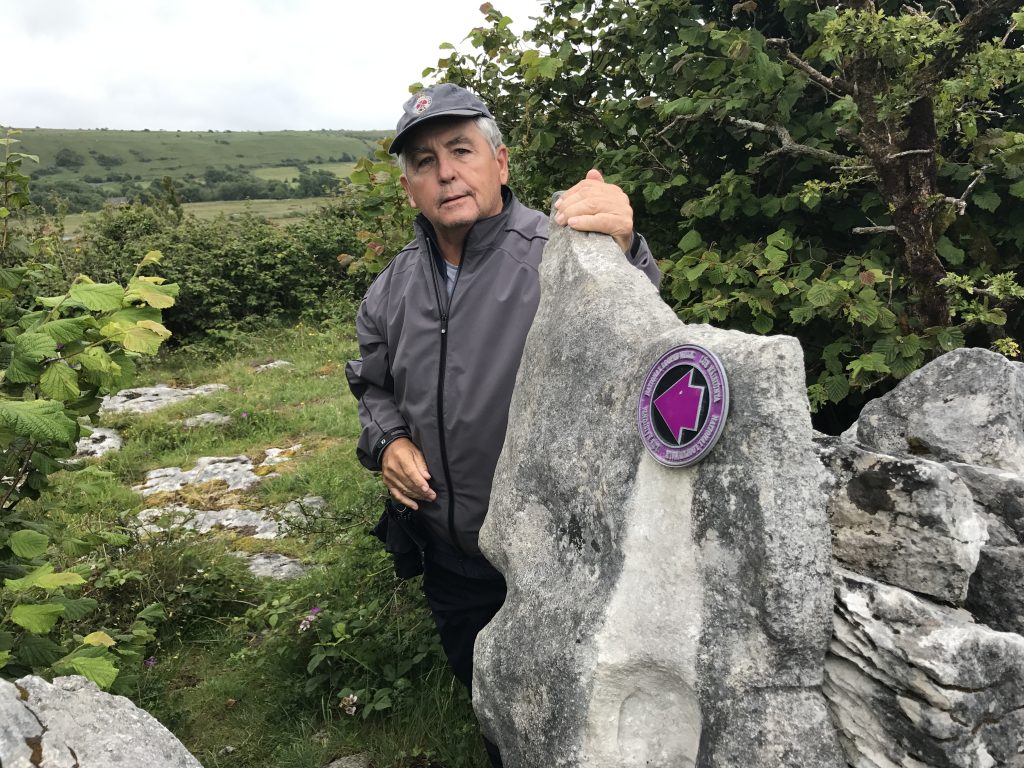 It drizzled for part of our hike, but I was prepared with my hooded, water-proof jacket.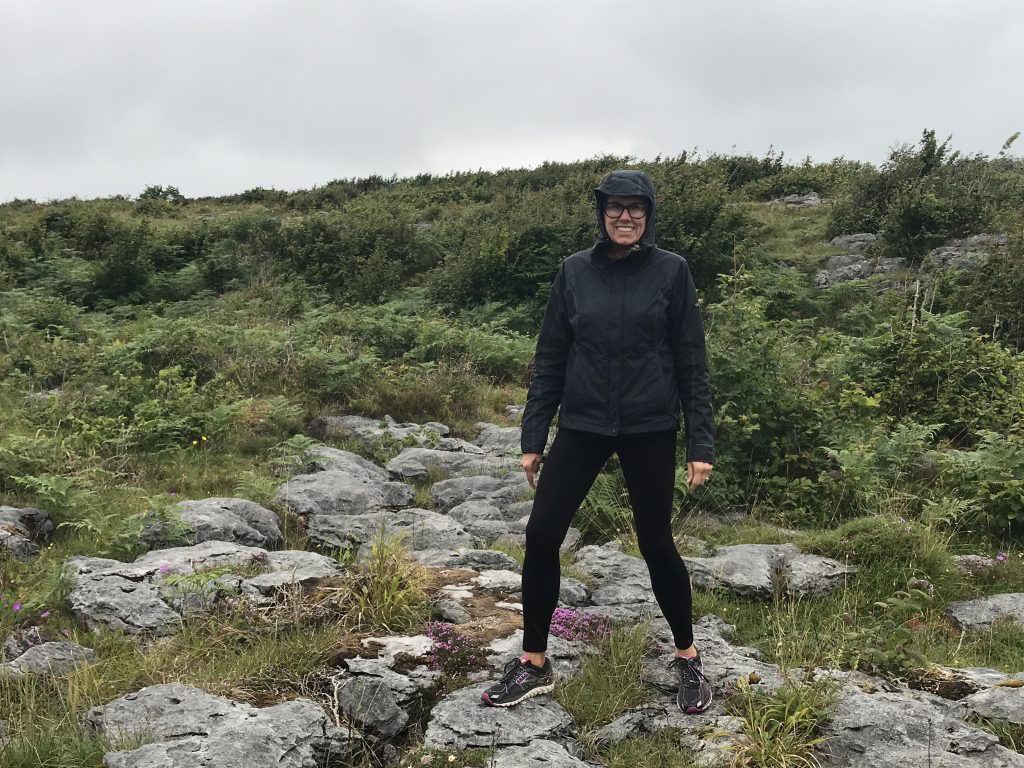 A visit to the Burren Perfumery was the highlight of my day. Paul was convinced no one used the tiny, winding road we took to get there, and we were both relieved to find the little perfumery.
Located in a remote area of the Burren, it is a working factory, making all of its products on site. Walking through their lovely herb garden was a total delight.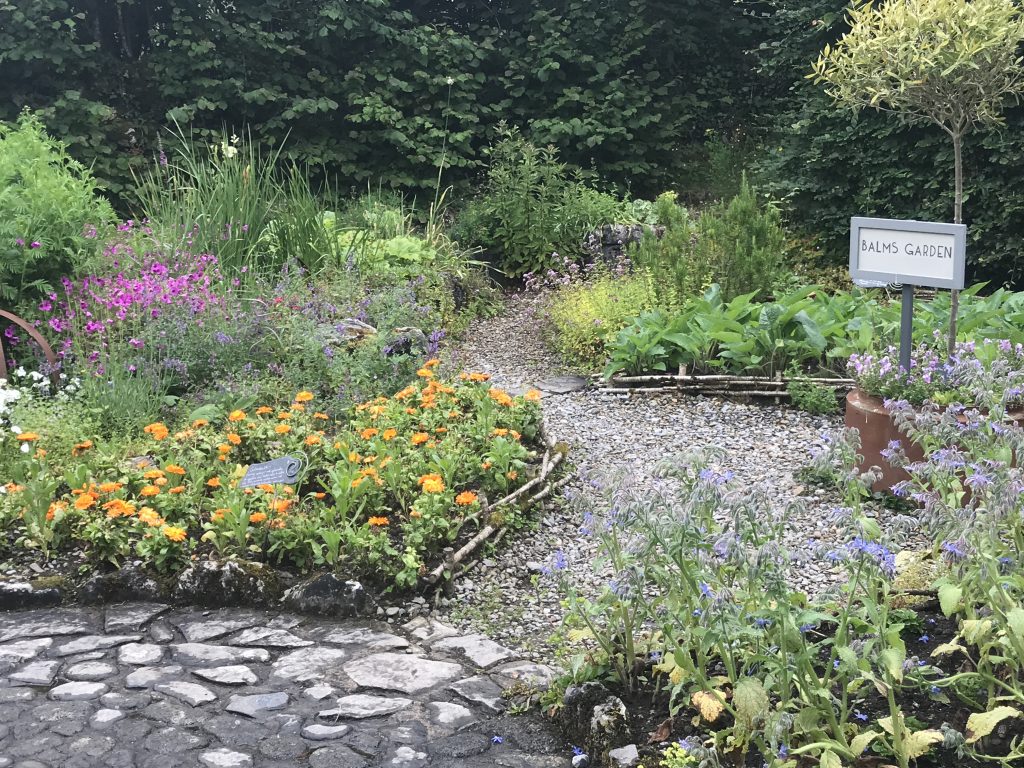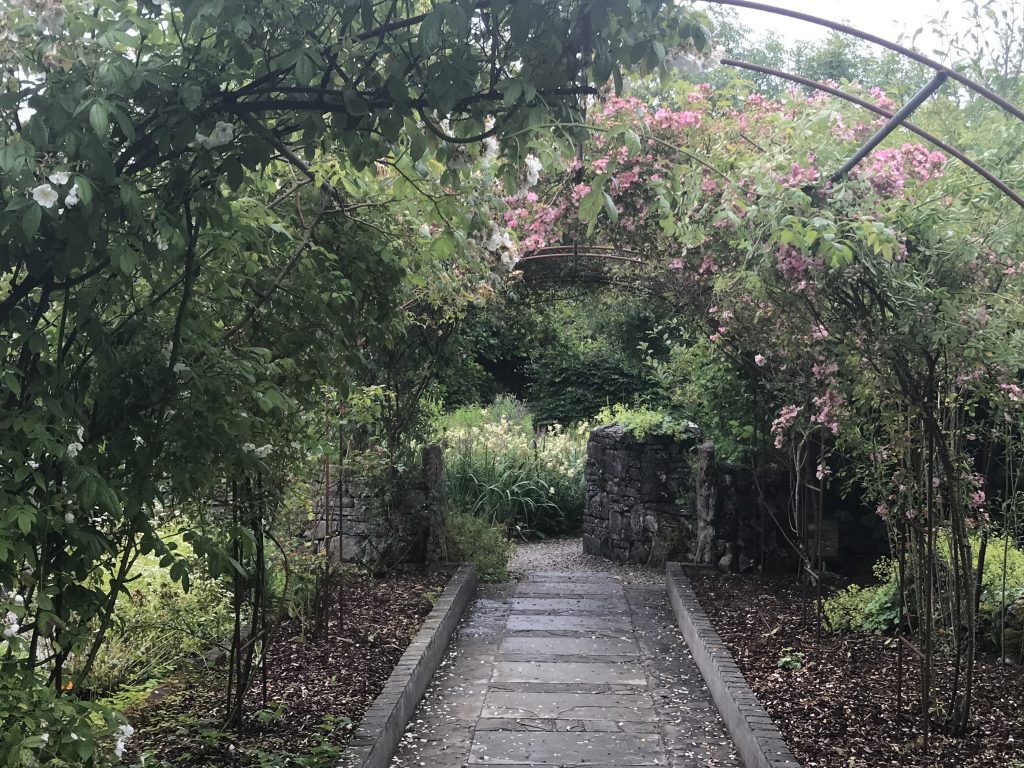 We ended our day with a lovely dinner and traditional Irish music at the Poet's Bar.