Our last day in Sligo wasn't in Sligo. After breakfast we headed two hours west to play a new golf course Paul was inspired to try.  Thanks to a recommendation from our fabulous B&B hostess, Mary, we made a side trip on the way to see Downpatrick  Head, an amazing rock outcropping just off the coast in the Atlantic Ocean.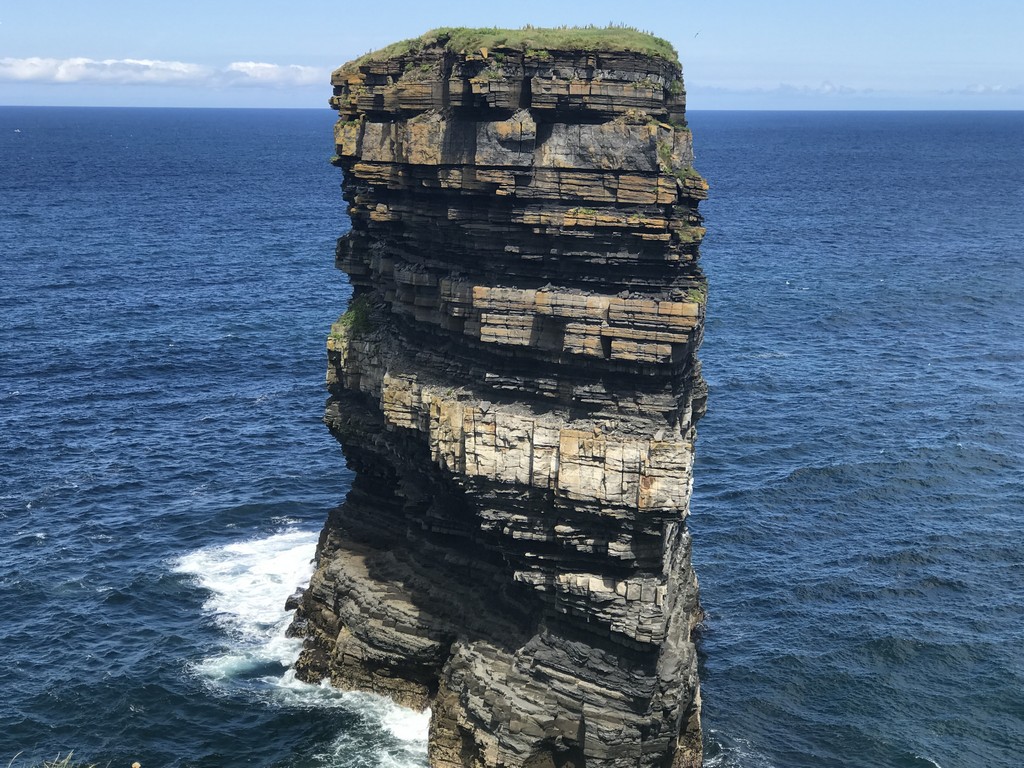 Downpatrick Head gets its name from St. Patrick who founded a church here. People still gather at this sacred site on the last Sunday in July to hear mass.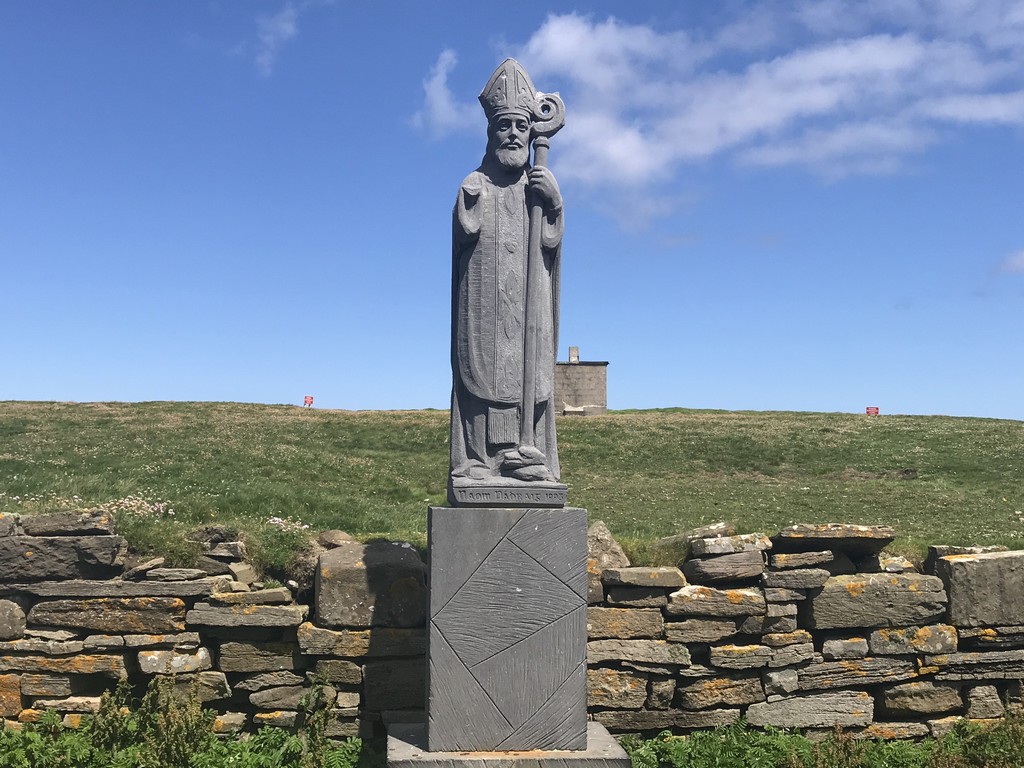 We saw a few people walking toward the cliff with what looked like huge fishing rods and couldn't imagine how any one could fish from such a high cliff.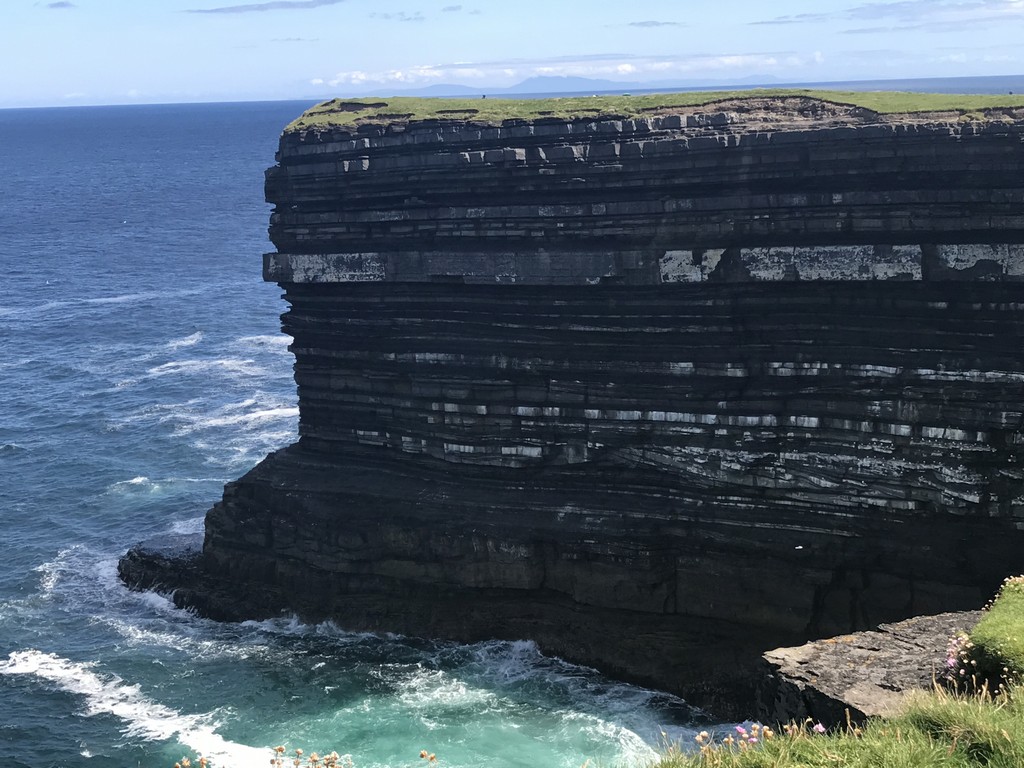 On our way out we talked with three men unloading fishing gear from their car who told us they were on their way to fish for mackerel off the cliff. I wanted to stay and see how they did it, but we had a tee time scheduled.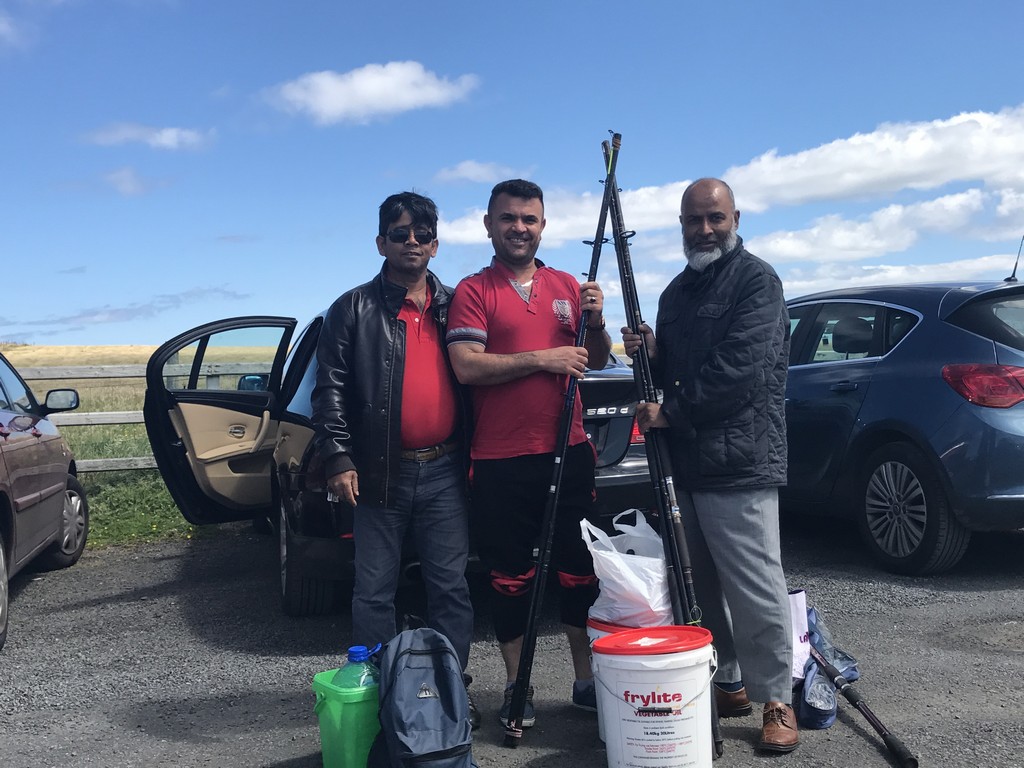 Carne Golf Links in Belmullet is in a remote area of Ireland that is a "Gaeltacht" area which means that the Irish language is still spoken on a daily basis. We figured out this sign meant "Carne Golf Course."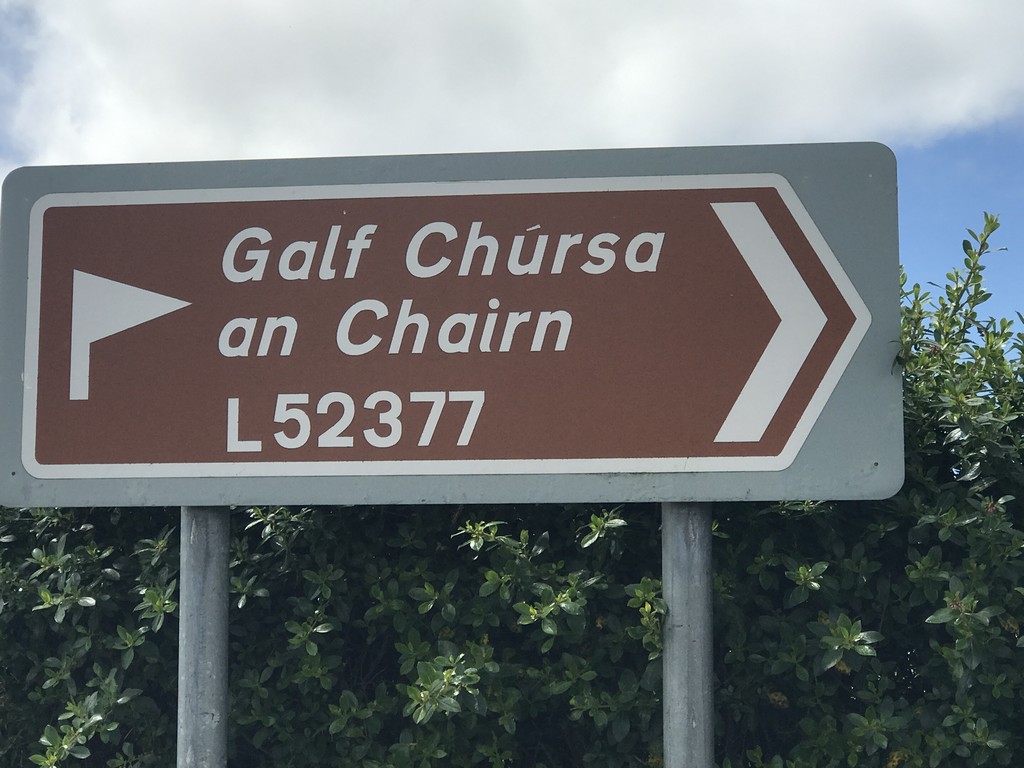 The golf course setting along the Atlantic Ocean was beautiful. It was hard to concentrate on golf when amazing views were all around me.  I will especially remember the sound of the waves as I hit my ball,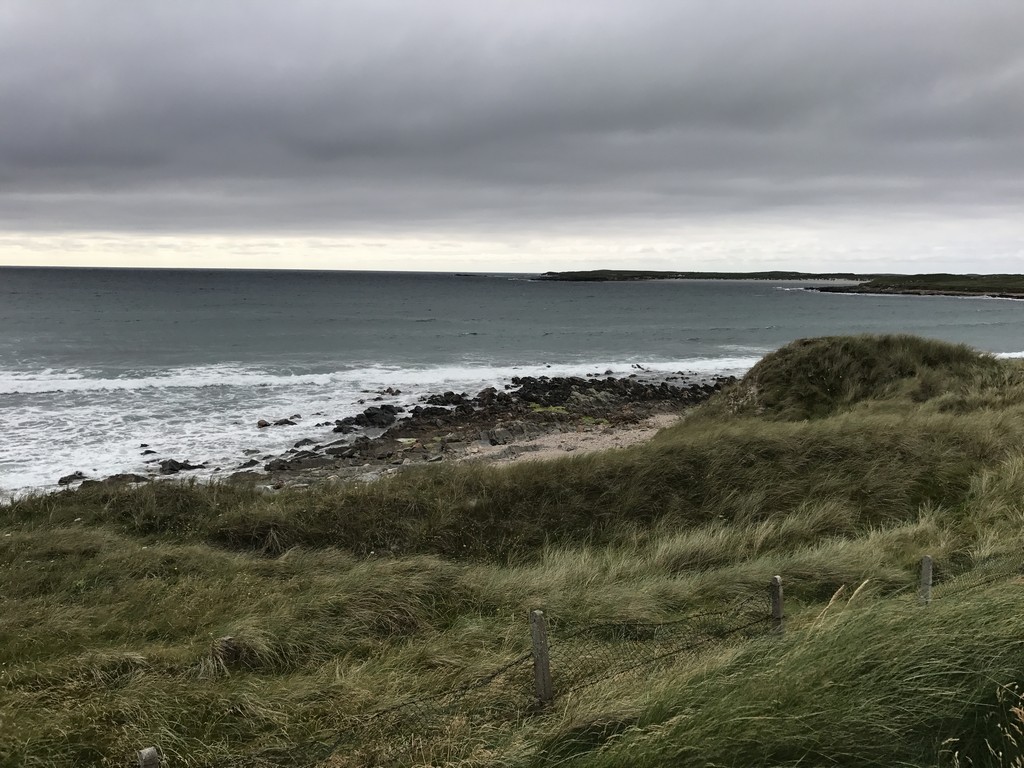 the wildflowers on the hills,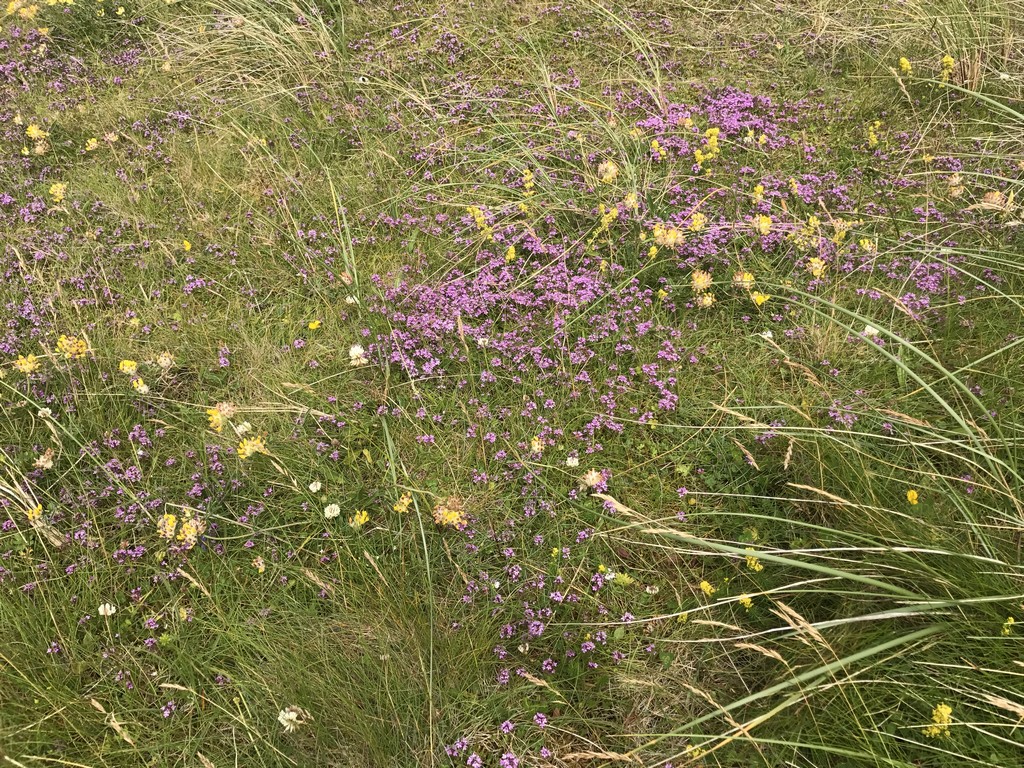 and the 16th hole.