After another wonderful breakfast, we traveled about 45 minutes to Enniscrone Golf Club to play another course Paul read about in A Course Called Ireland.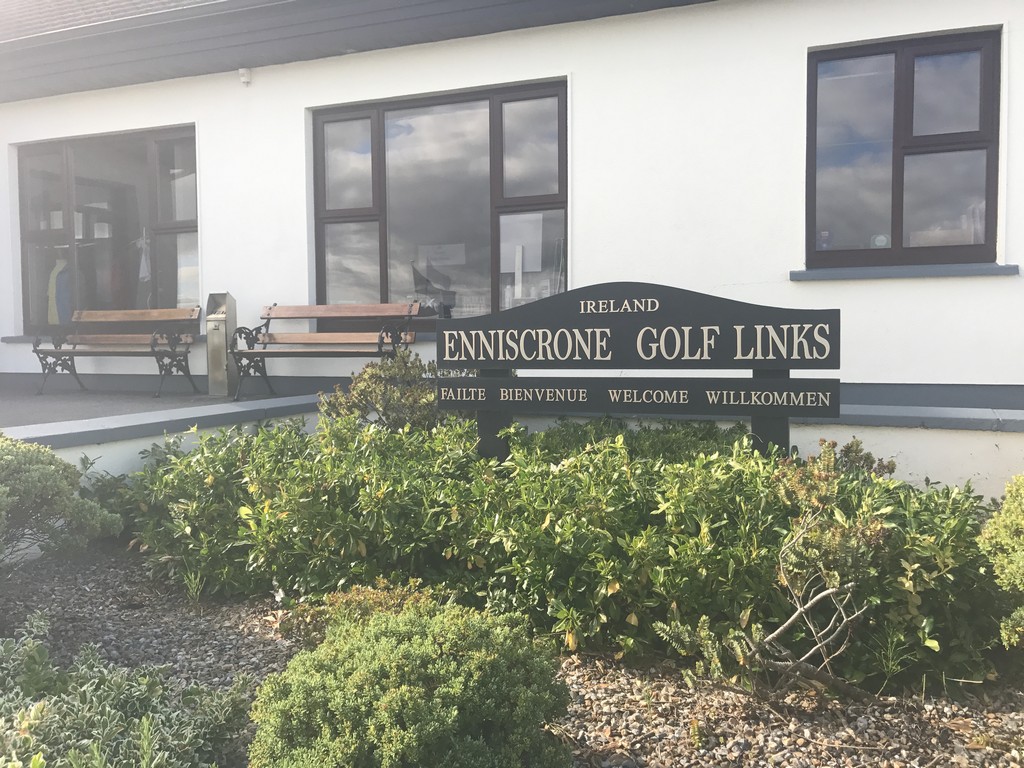 A links course with a lot of elevation changes located on the Atlantic Ocean, it had holes that were both beautiful and extremely challenging. The blind holes and thick rough are so challenging that the pro-shop recommended we take a caddy so we wouldn't spend lots of time looking for lost balls. We passed on the caddy but got a course guide that was very helpful.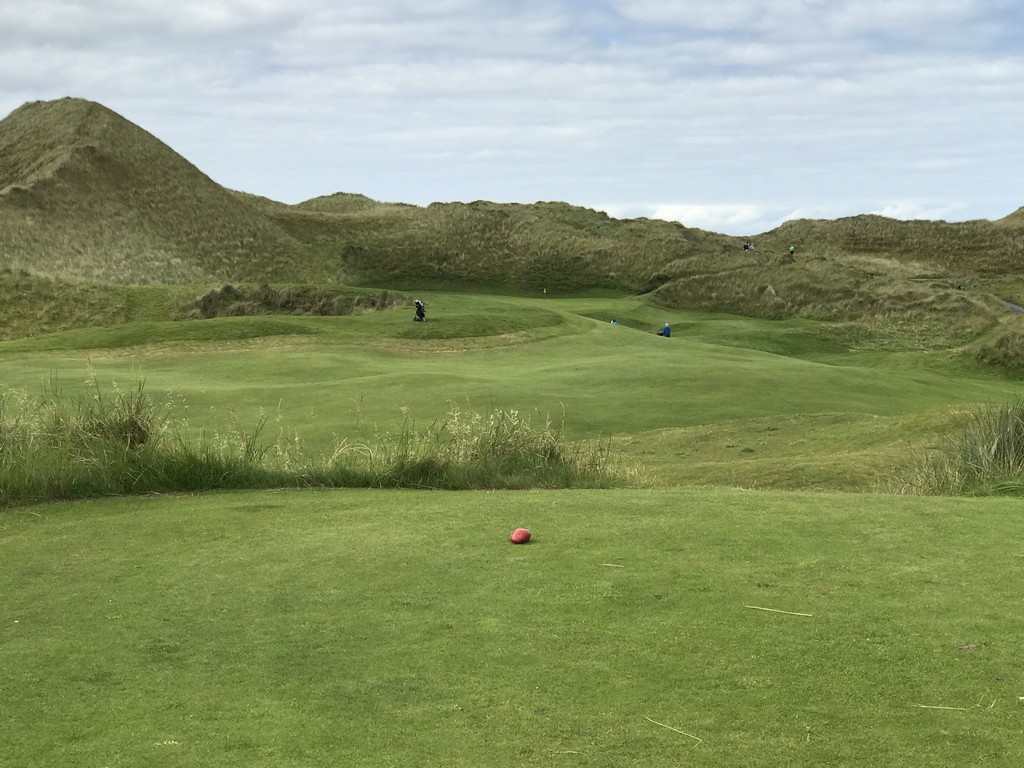 I focused more on not losing any golf balls than on getting a great score, and I did pretty well until hole #12. At the end of the round I had only lost one ball, and my score was OK, all things considered.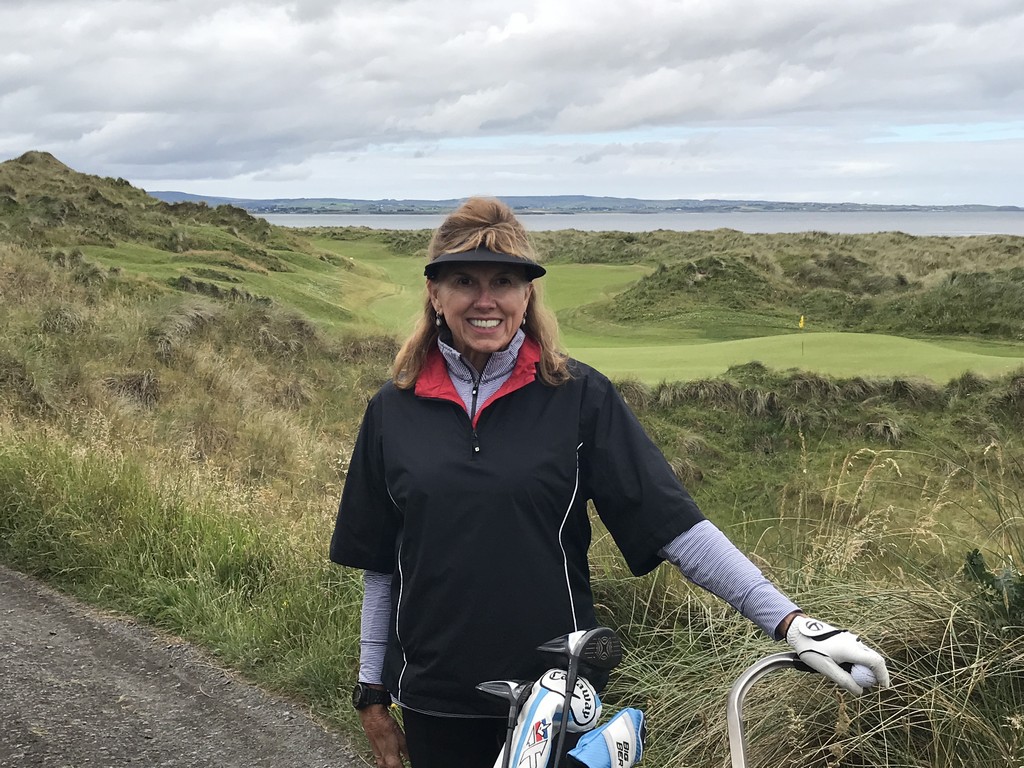 It was a great golf day-challenging and scenic.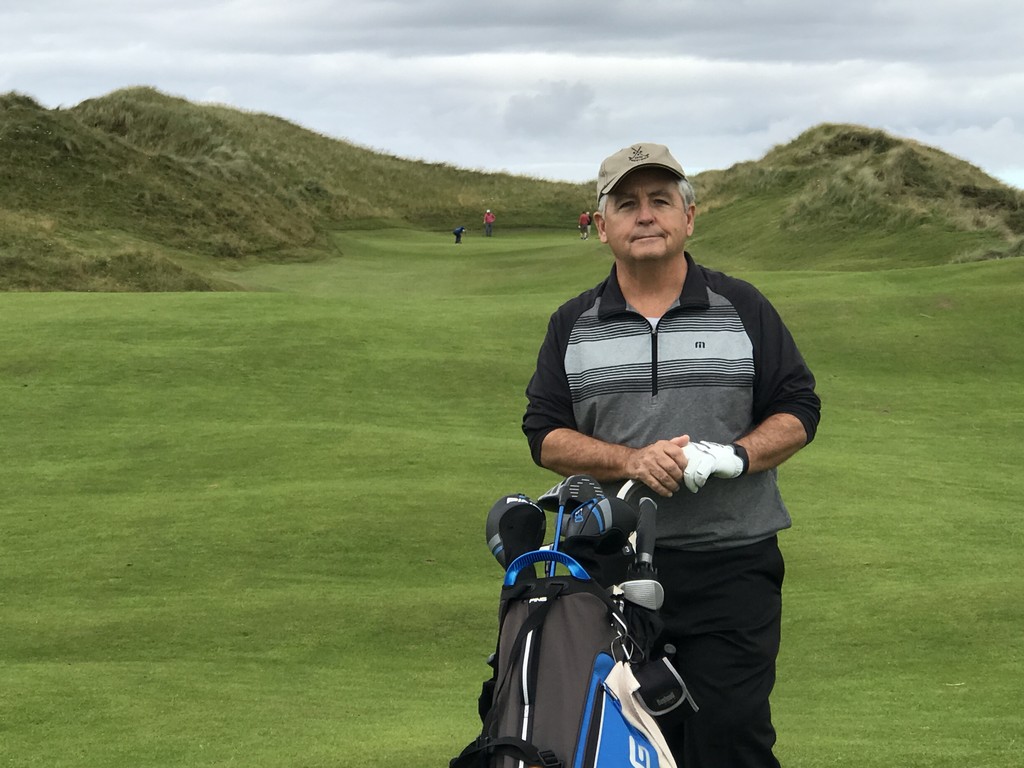 There was an interesting sign in the ladies' locker room. Paul said he did not notice a comparable sign in the men's locker room.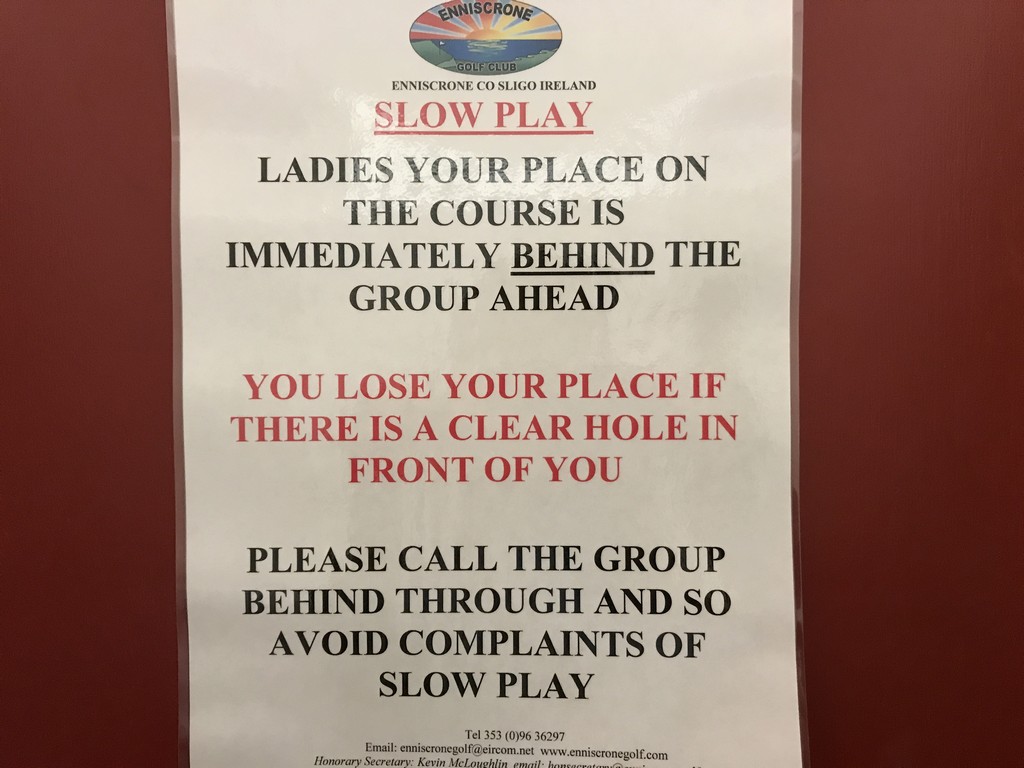 We ate dinner in the clubhouse, and I finally got my fish and chips.  The little green glob in the dish is mushy peas, a pretty common fish and chips accompaniment.