After a couple of days of jerky starts, Paul "mastered" driving a shift stick on the opposite side of the road. I knew it wouldn't take him long.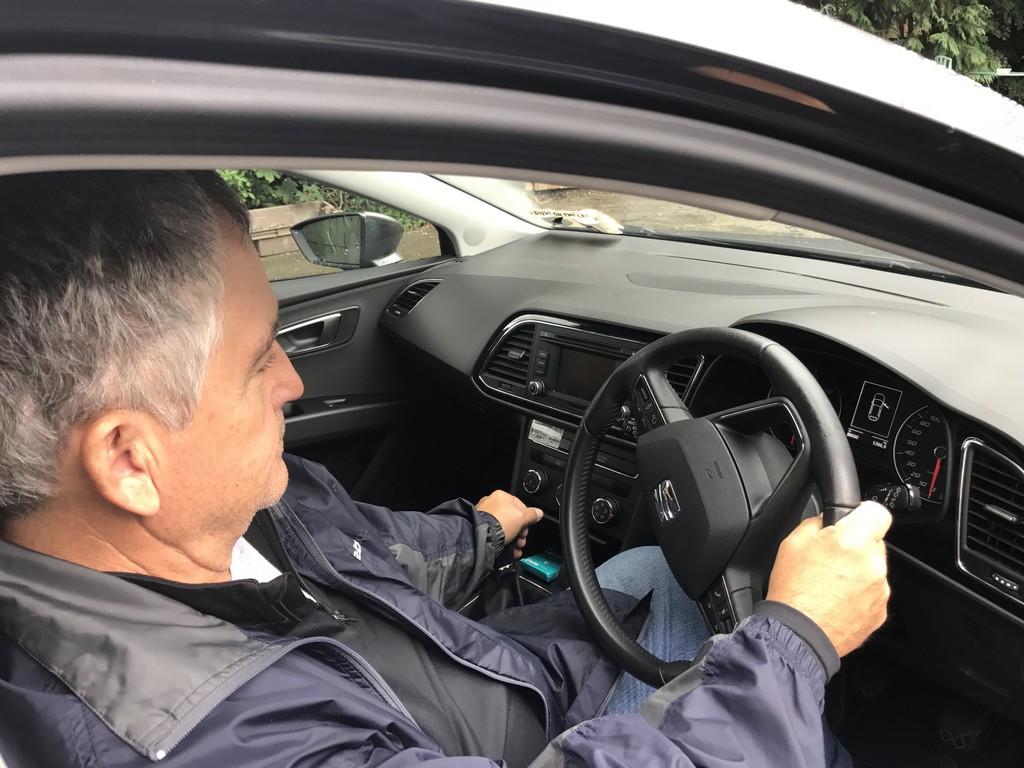 Before our trip, I consulted a great hiking website, Sligo Walks, and planned to use it for our hiking routes.. But once we arrived in Sligo, the expert advice of our B&B hosts was all we needed to choose and navigate great hikes. Today they directed us to Section 7 of the Sligo Way, a beautiful 80km hike. Our hike began in an enchantingly beautiful forest.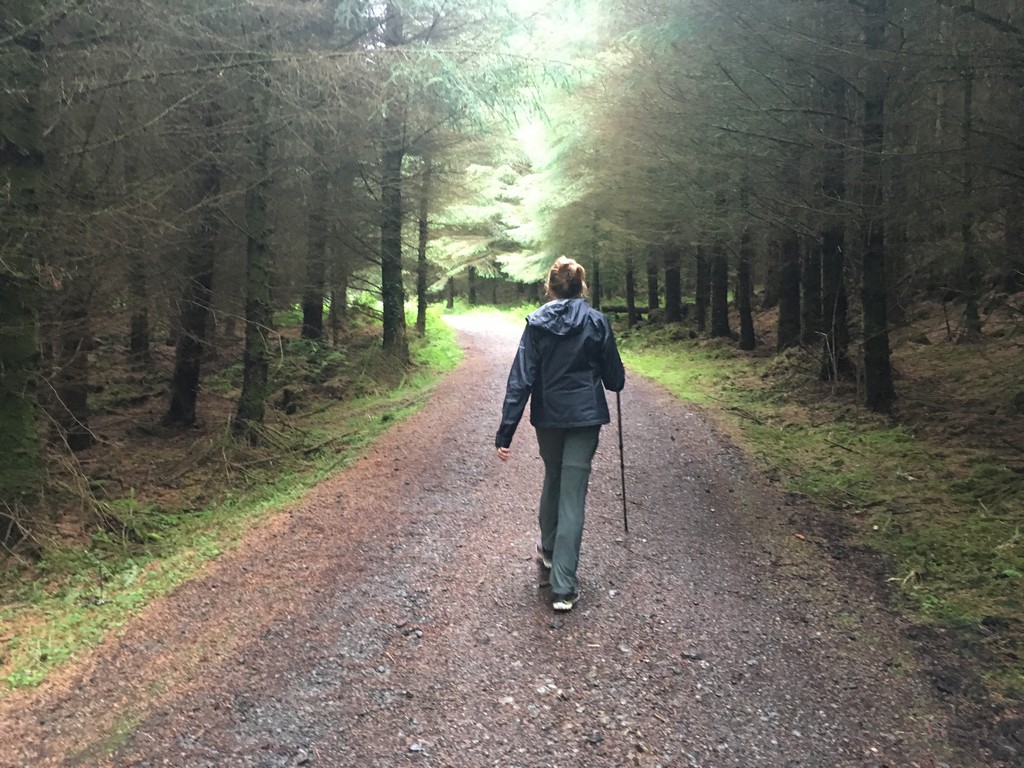 It wasn't long before we got our first view of beautiful Lough Gill.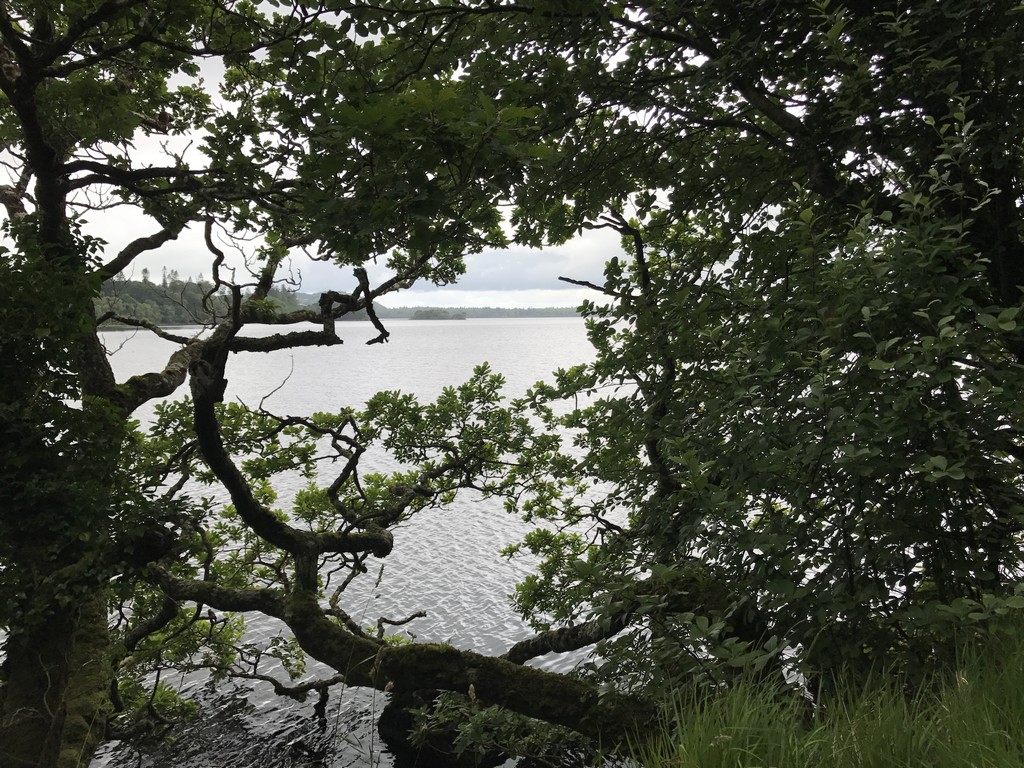 A major part of the hike was over a board walk through peat bogs. Dried peat, called turf, is still used in some Irish homes for heating.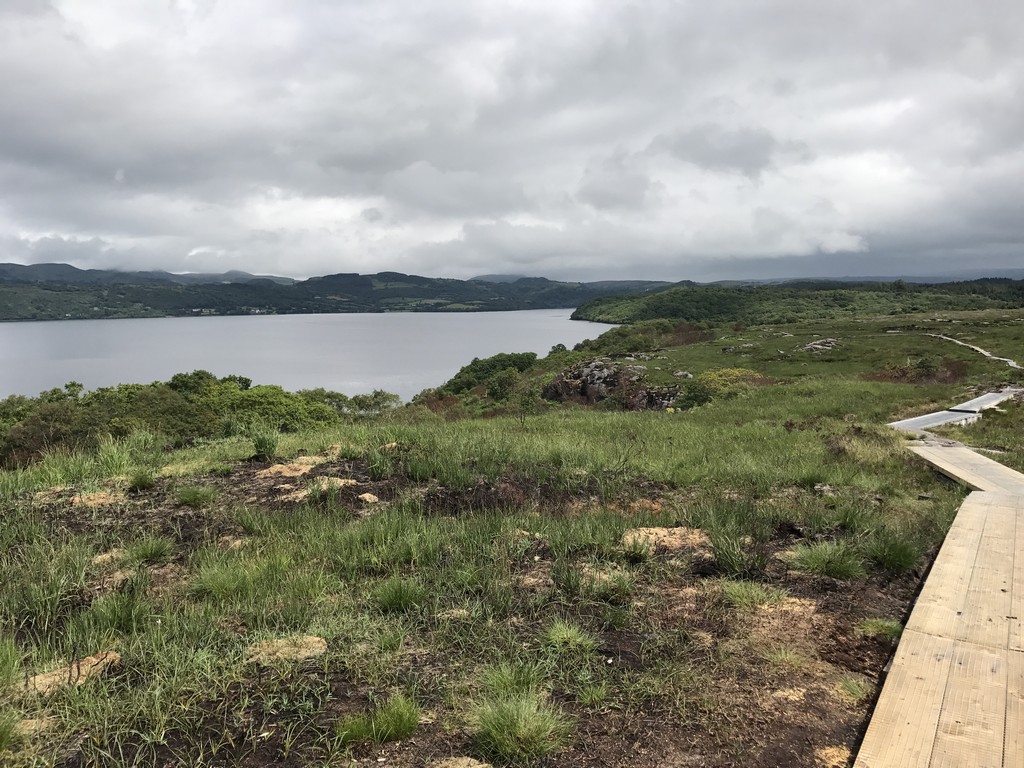 Two women we met on the trail told us about an unmarked path that led to the shore of Lough Gill. The heartier of the two had even been swimming in the lake earlier. Although I was warm enough to take off my jacket, I couldn't imaging swimming in the lake. Thanks to their tip, we found the path.
From the shore we could see the beautiful Innisfree island, made famous by Irish poet William Butler Yeats in "The Lake Isle of Innisfree."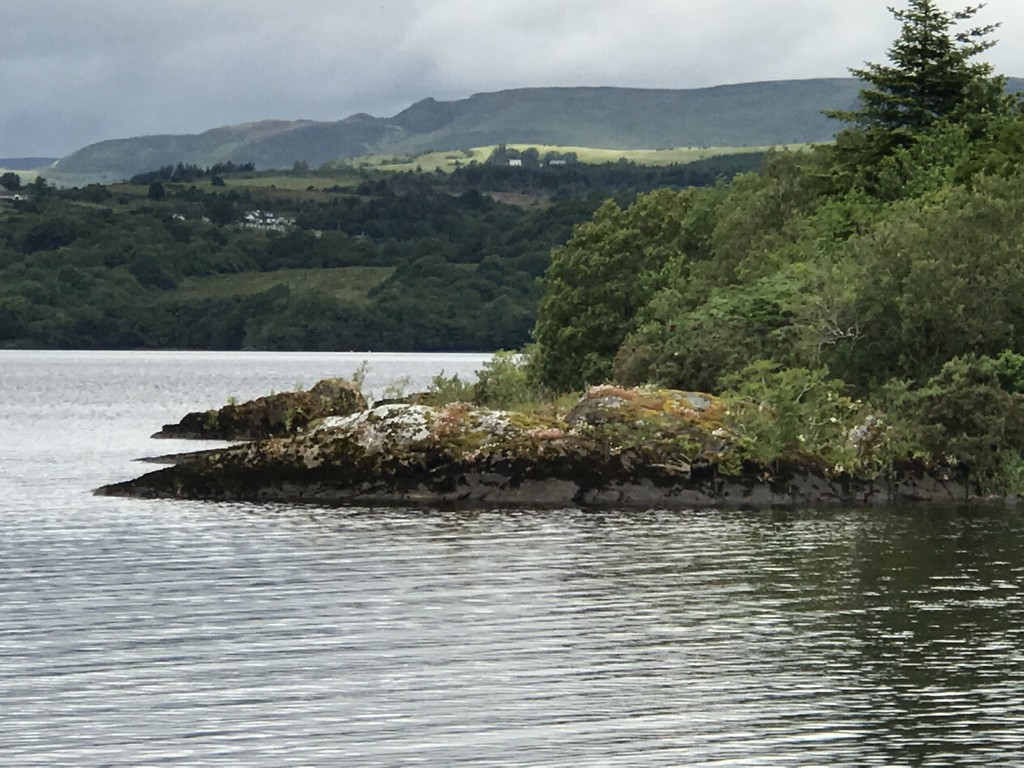 Part of our hike included using an interesting wooden structure to climb over a fence.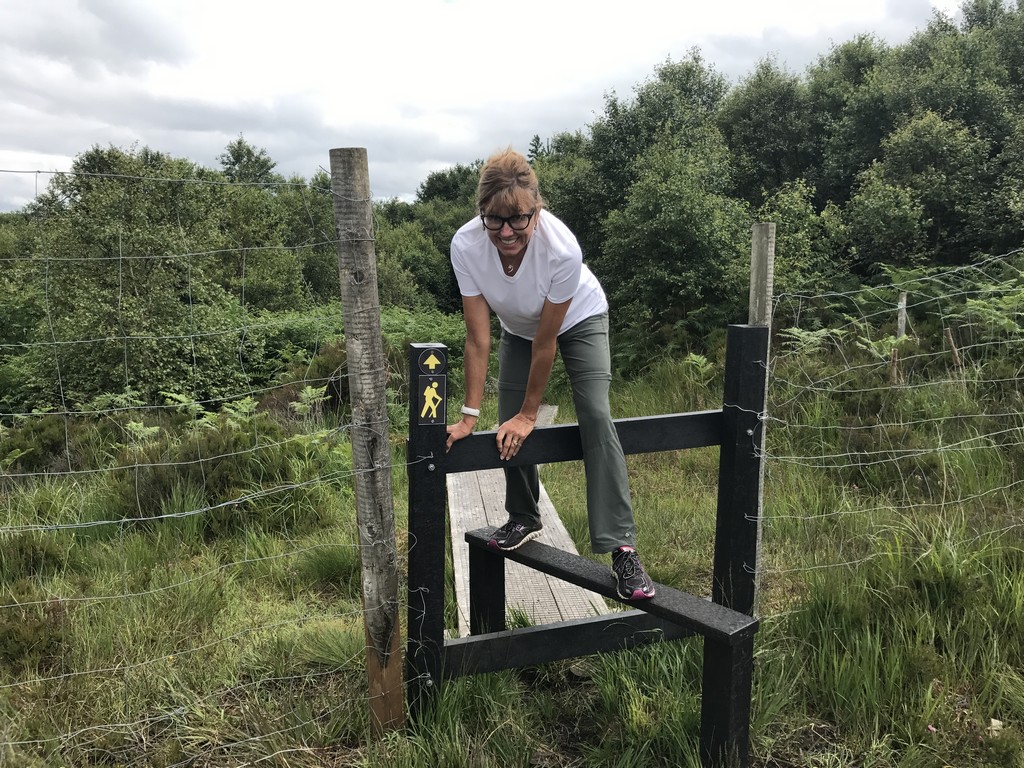 We ate a wonderful dinner at Coach Lane, highly recommended by our B&B hosts. I had a seafood platter of salmon, shrimp, crab, cod and halibut, all locally caught and grilled in a tasty lemon champagne sauce.  Paul tried the steak we had heard so much about.
After dinner we went to hear traditional Irish music at Shoot the Crows, an Irish pub recommended by both Tom Coyne and our B&B hosts.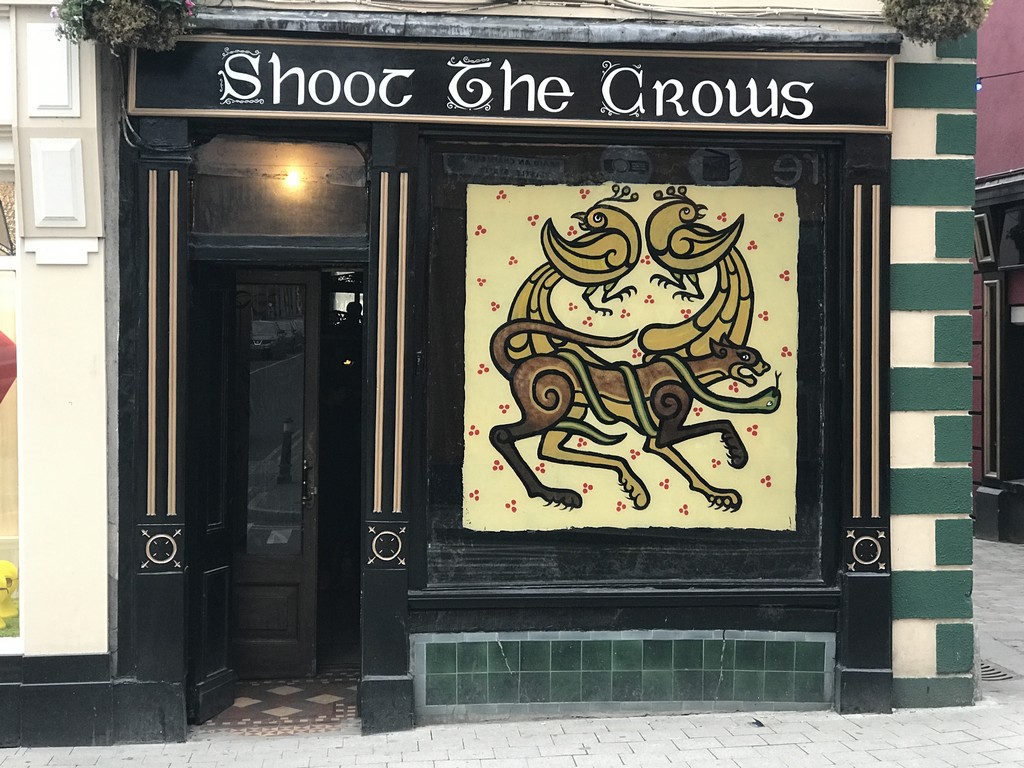 Arriving right before the music started at ten, we felt lucky to get a seat because by eleven, it was hard to find a place to stand. A small table in the front is reserved for the musicians.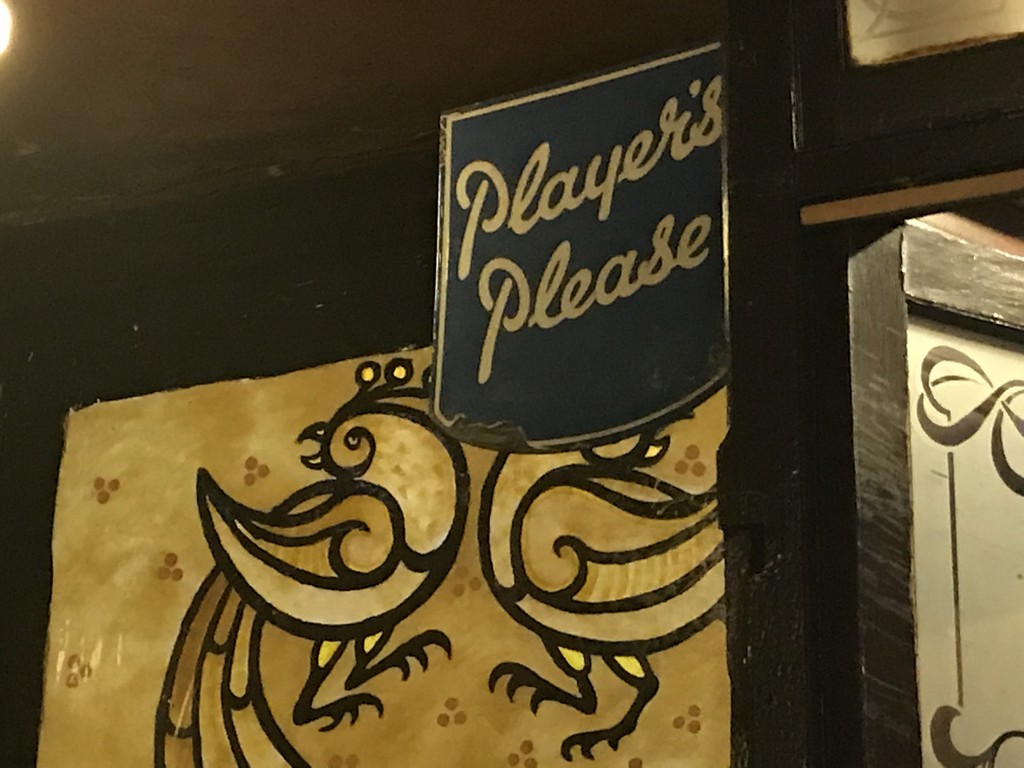 The musicians sat around a table facing each other, not the audience.  More musicians joined the group later, and when we left around midnight, six musicians were playing together.