I started my day in breakfast heaven. Mary, our B&B hostess, is a foodie who has mastered the perfect cup of coffee, makes amazing homemade yogurt, and just all-around serves the most delicious breakfast. As a person who starts her day with a green smoothie and doesn't really like most traditional breakfast foods, I was delighted.
Paul loved his full Irish breakfast.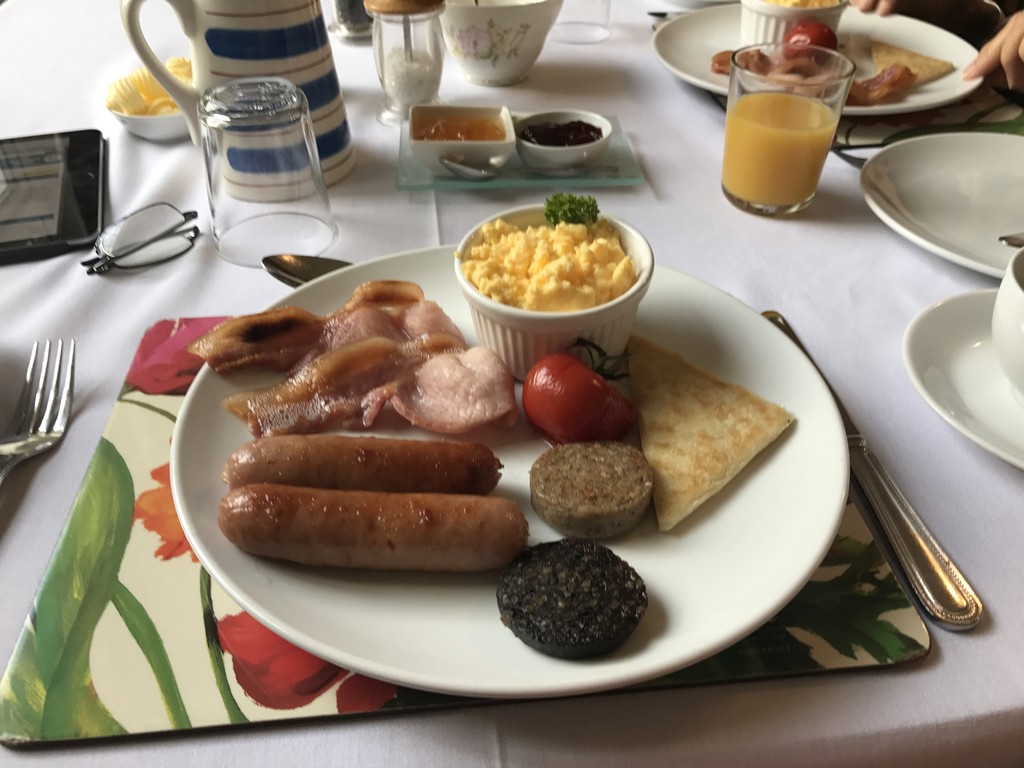 We expected our first stop at the megalithic cemetery at Carrowmore, the largest of its type in Ireland and one of the oldest in Europe, to be a brief look at some cairns (stone burial monuments), and were pleasantly surprised to join a tour of the site.  Martin, our impressively knowledgeable  guide, gave us a fascinating history of this neolithic burial site that is about 6000 years old. As we were leaving we met the author of a recently published book who discovered how the tombs had been oriented to allow the sun to enter at strategic times.
We then traveled a few miles to Knocknarea, a large hill topped with the largest cairn in Ireland  for our first Sligo hike.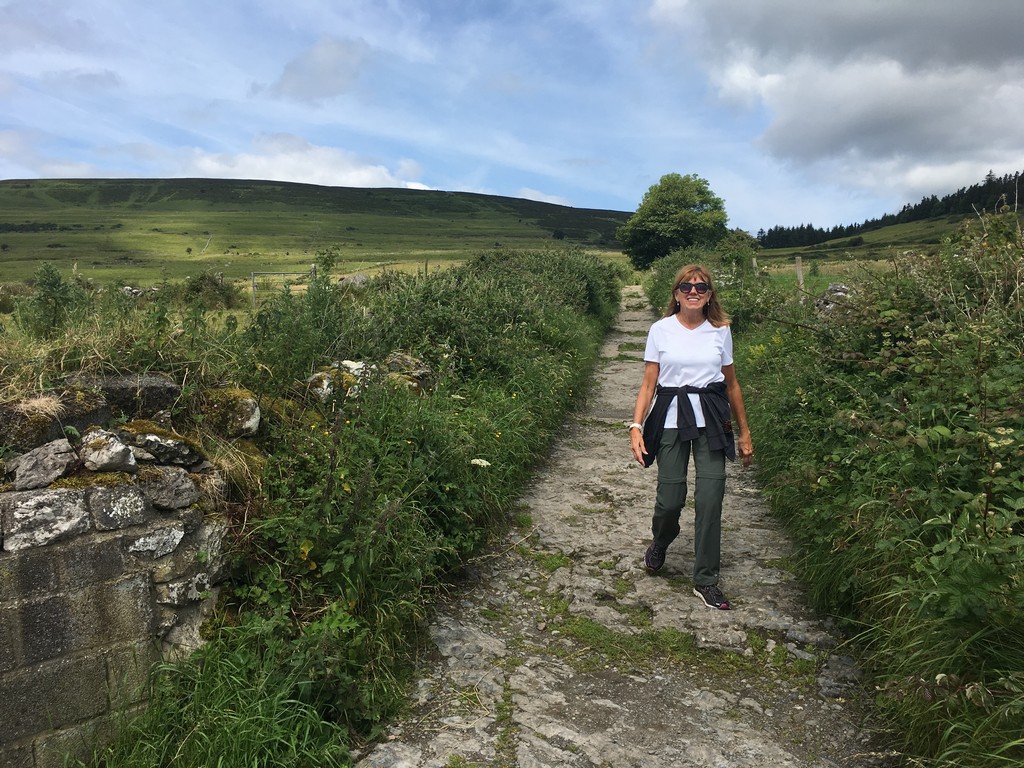 The view from the top of Knocknarea, situated between the bays of Sligo and Ballysadare was stunning, and we could see why the area has inspired poets for centuries..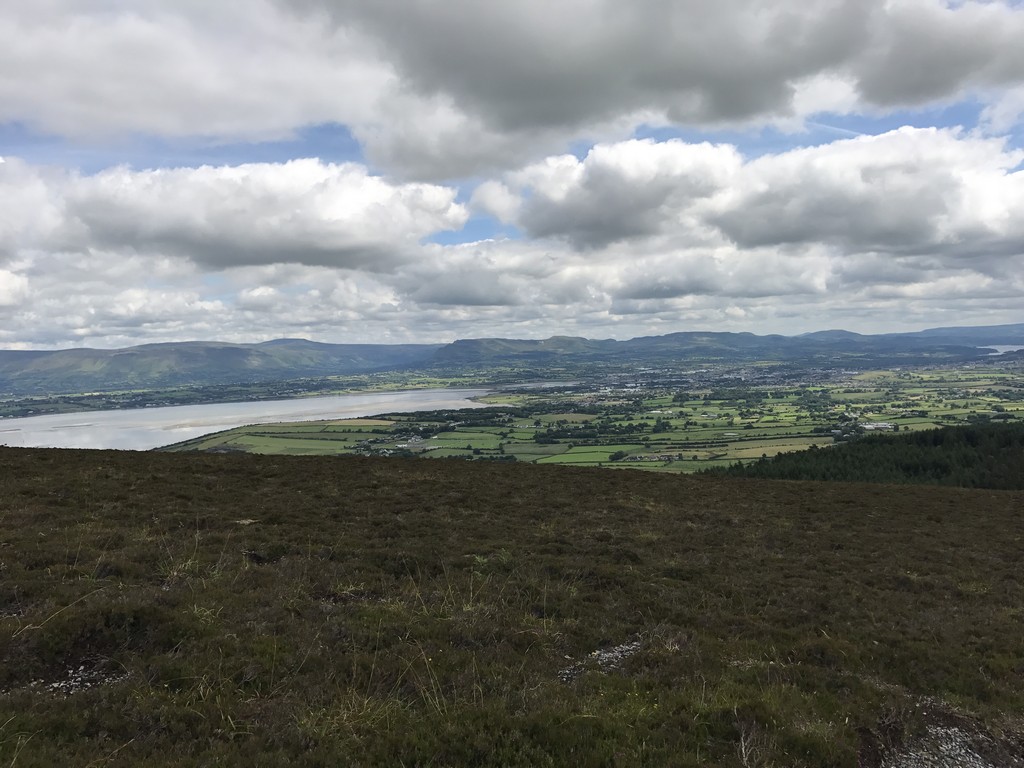 We ended our beautiful day with golf at Rosses Point, a course Tom Coyne raved about in A Course Called Ireland. It was easy to spot the locals on the course; they wore far fewer layers than we did.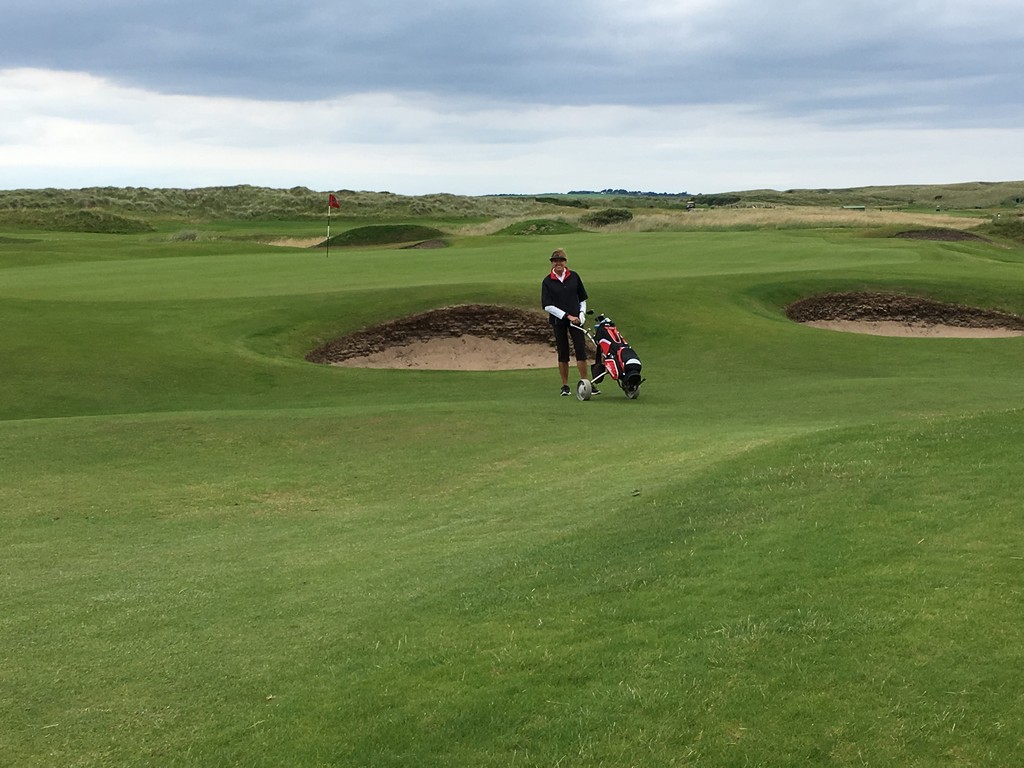 Established in 1894, Rosses Point is a links course which means it is situated on an area of coastal sand dunes on undulating surfaces unsuited for farming. The views were amazing.