"There are no strangers here;
Only friends you haven't yet met."
William Butler Yeats
Irish poet William Butler Yeats perfectly described the charm of the Irish people in his famous quote.  After my last trip to Ireland, I knew I would come back to this beautiful country and its friendly people. And now I am. Unlike our previous visits to Dublin and Galway, my husband and I are visiting Western Ireland to golf, hike and explore some of its smaller towns.
A Course Called Ireland: A Long Walk in Search of a Country, a Pint, and the Next Tee in which Tom Coyne shares stories of his sixteen weeks spent walking and golfing the perimeter of Ireland inspired this trip.  Coyne's recommendations for golf courses, hikes, and traditional Irish music pubs formed the backbone of our itinerary.
Looking out the window as our plane approached the Shannon airport, we remembered the beauty of the vibrant green countryside.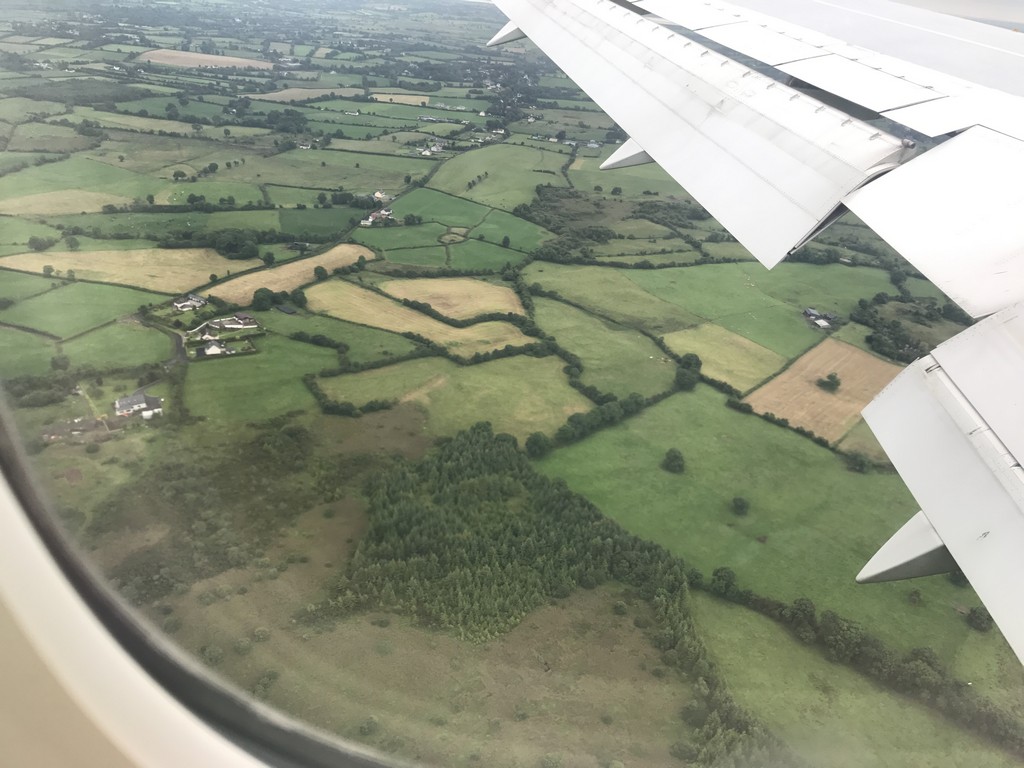 After picking up our rental car we drove to Sligo, two and half hours north of Shannon.  Google maps made a serendipitous change to our route and suddenly we were directed from the main highway to a narrow road barely wide enough for two cars to pass.  Not sure why we were directed to such a tiny country road, we kept heading north and saw lovely wee sites we would have missed on the main road. One was a tiny cemetery with a crumbling stone church in the middle.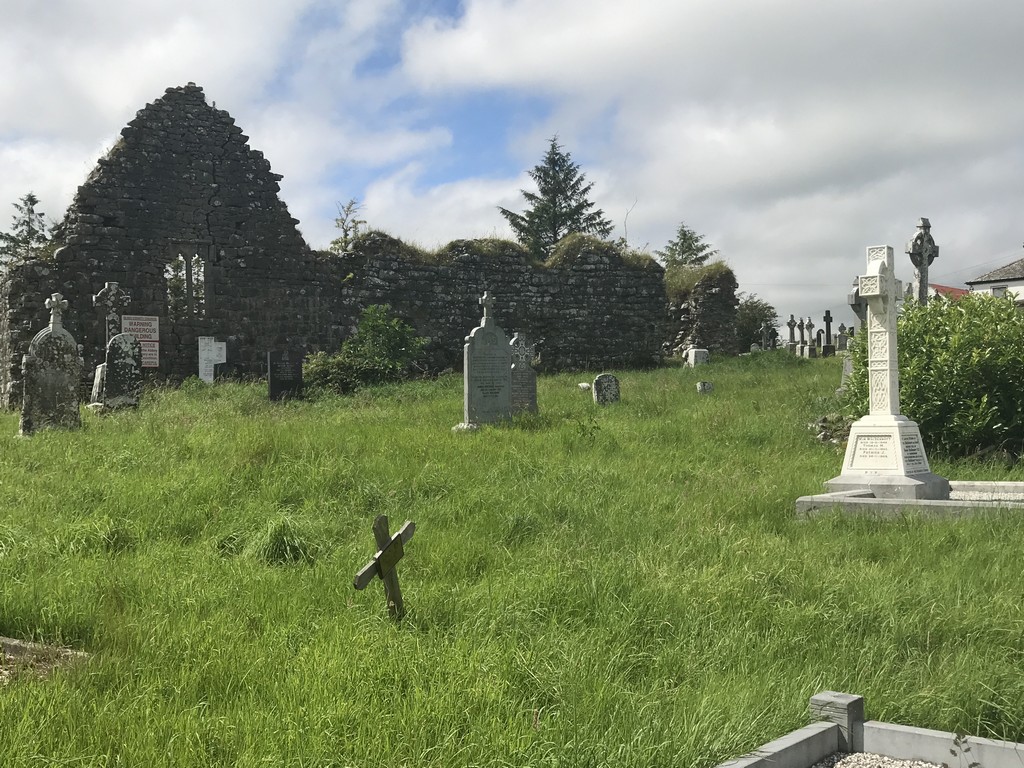 Eventually we got back on the main road and arrived at our first stop, Pearse Lodge B&B in Sligo.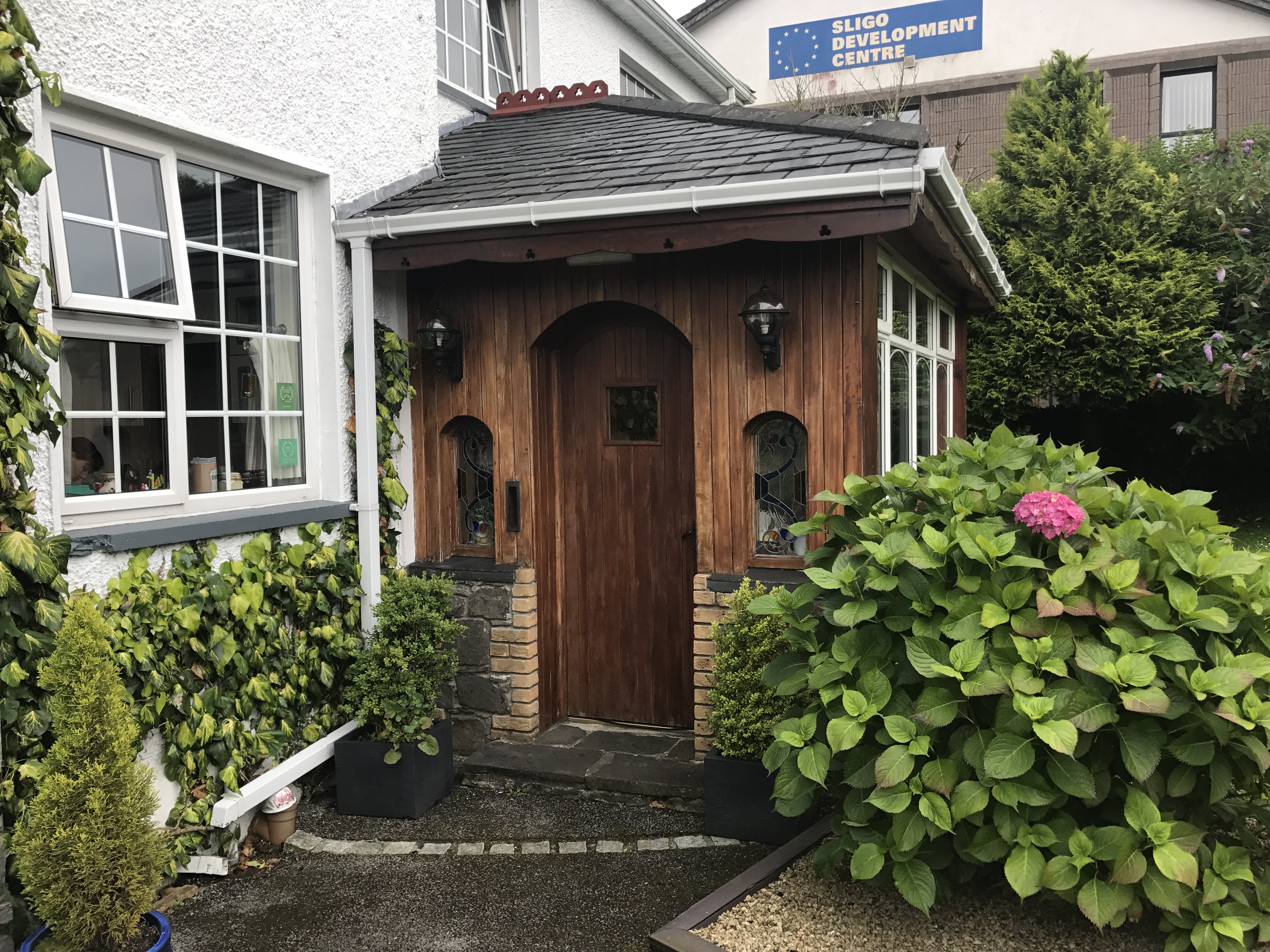 My memories of Ireland include beautiful scenery, friendly people, traditional music and great golf. They don't include great food. But I think that will change on this trip.  Pearse Lodge owner Mary Kearney told of us Ireland's dedication to producing high-quality food and its growing food trails.  For example all beef in Ireland is grass fed, and all of the seafood in Sligo is local.  As she was recommending Sligo restaurants and telling us what made them so good, I started worrying that I wouldn't have enough days to try them all. She also told us that some of the Irish food we eat in the US, such as corned beef and cabbage, isn't eaten in Ireland.
Tonight I started my Irish culinary adventure with an amazing meal at Hargadon Bros. restaurant. Recommended by our B&B hostess for its dedication to locally sourced and produced food set in an authentic pub setting dating from 1864, this quaint restaurant surpassed our expectations.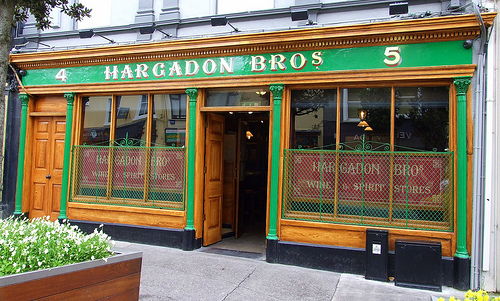 Paul had the best moules and frites ever, and I had a yummy shrimp saffron risotto. The homemade brown bread was an extra treat. And, of course, it all went great with Guinness.