We said good bye to Deni, our wonderful Galway host whose amazing artwork added so much color and life to our apartment. As we chatted, we realized that we shared similar life philosophies.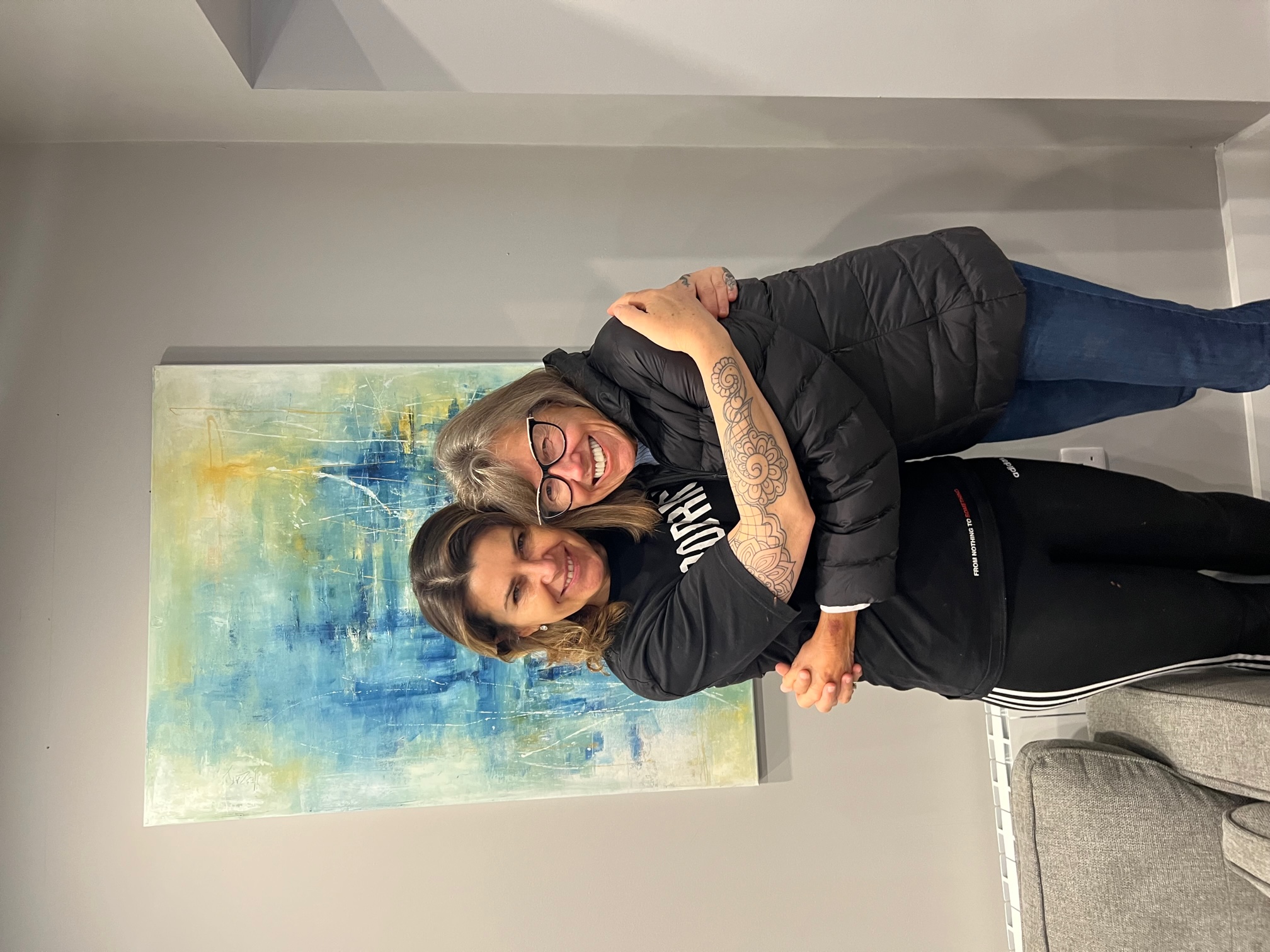 The best news of the day was that our luggage was on its way to Dublin. The airline could not assure us that it would be delivered by the time we were scheduled to golf on Monday, so we decided to take a little detour to the Dublin airport to pick it up ourselves. Just as we were walking into the airport, Dave from the airport called and said he had our luggage. He offered to bring our luggage to us at the coffee shop just inside the arrival door-without a doubt the best luggage service I have ever had.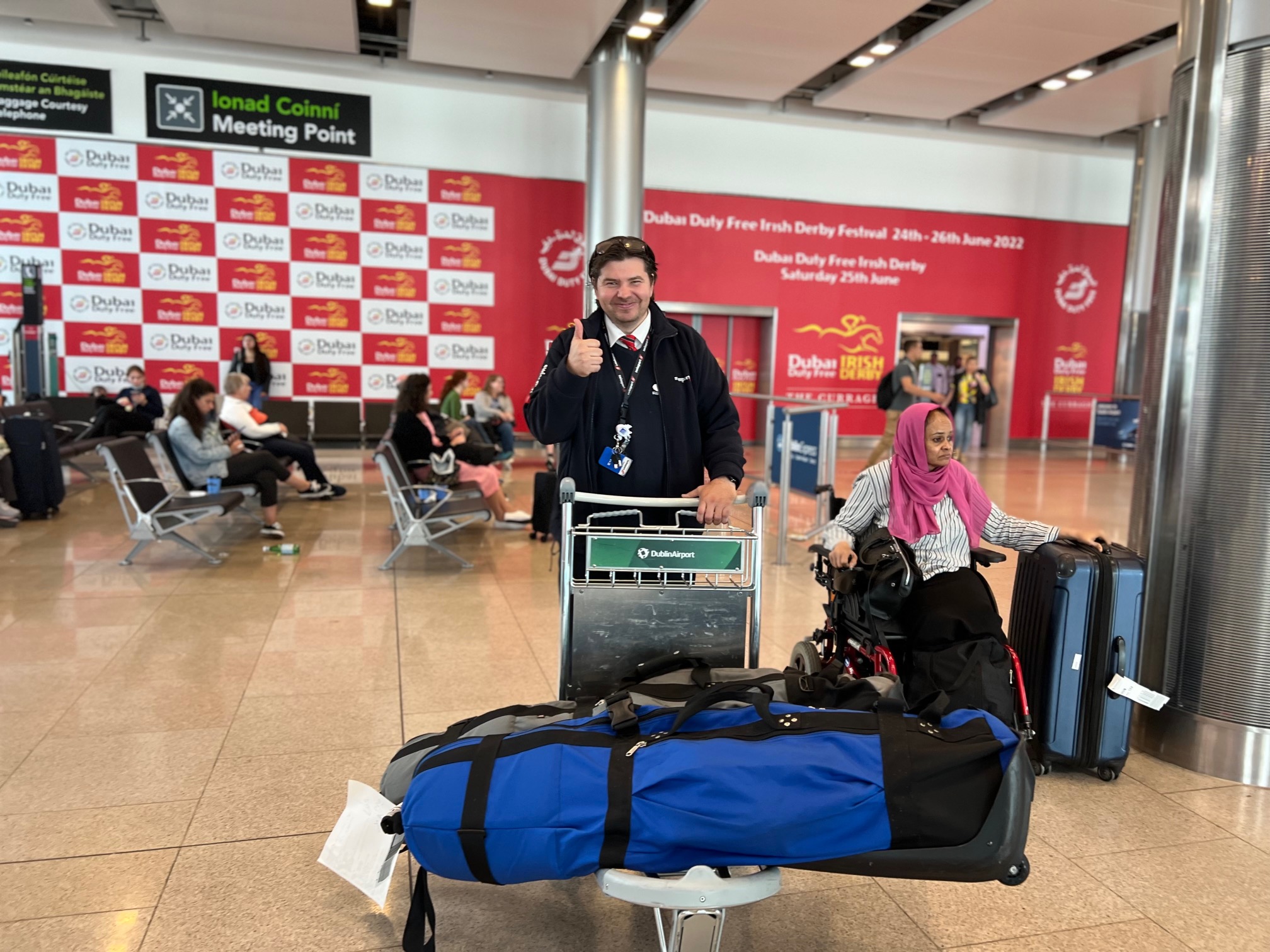 Feeling so happy to have all our travel challenges resolved, we began the beautiful drive to Narin & Portnoo. These tiny towns in northwest Ireland are on the Atlantic coast and home to a hidden gem of a golf course.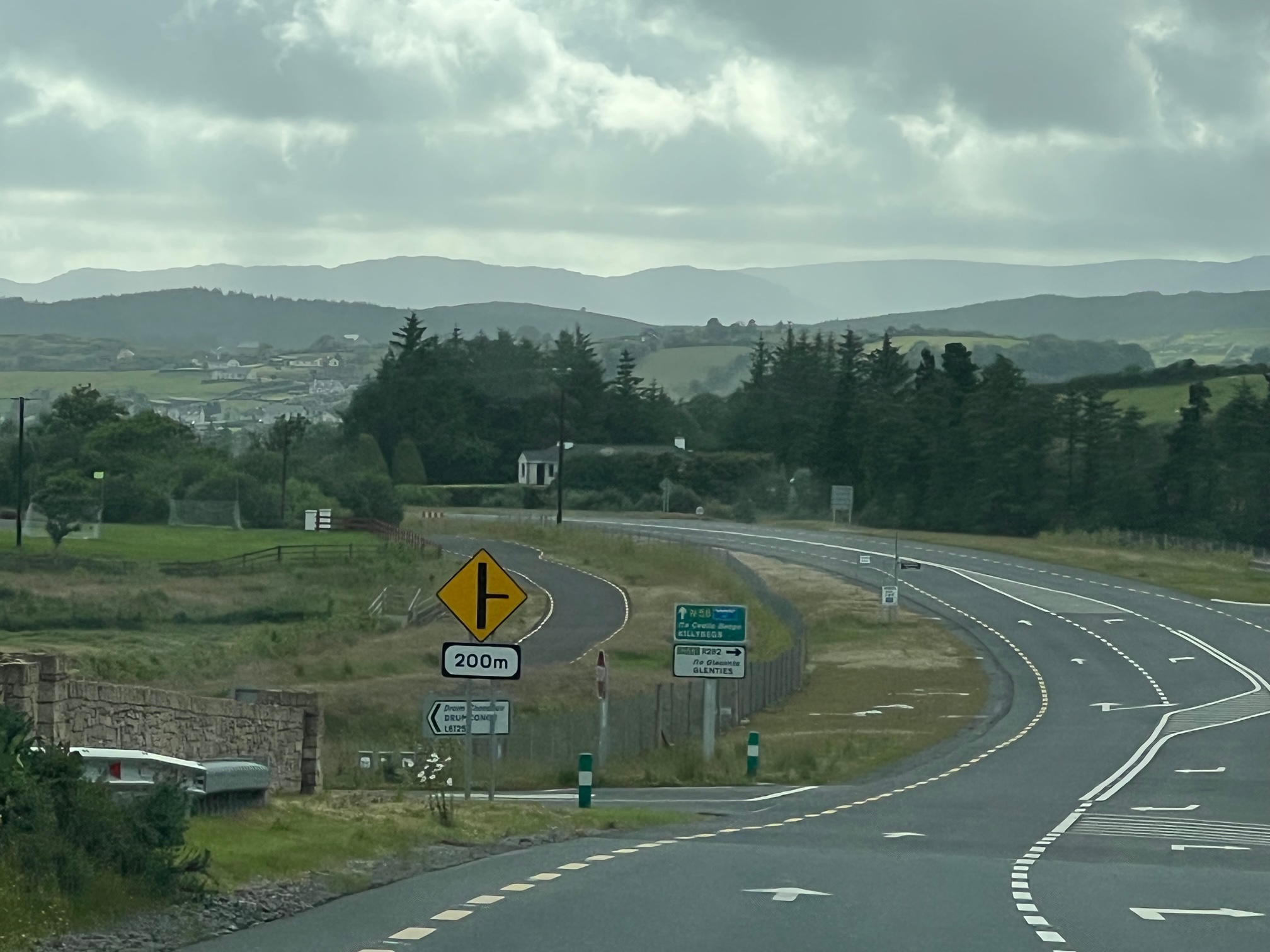 We were excited to get to our little house about a half block from the ocean. I am looking forward to building a fire in the cozy wood-burning stove.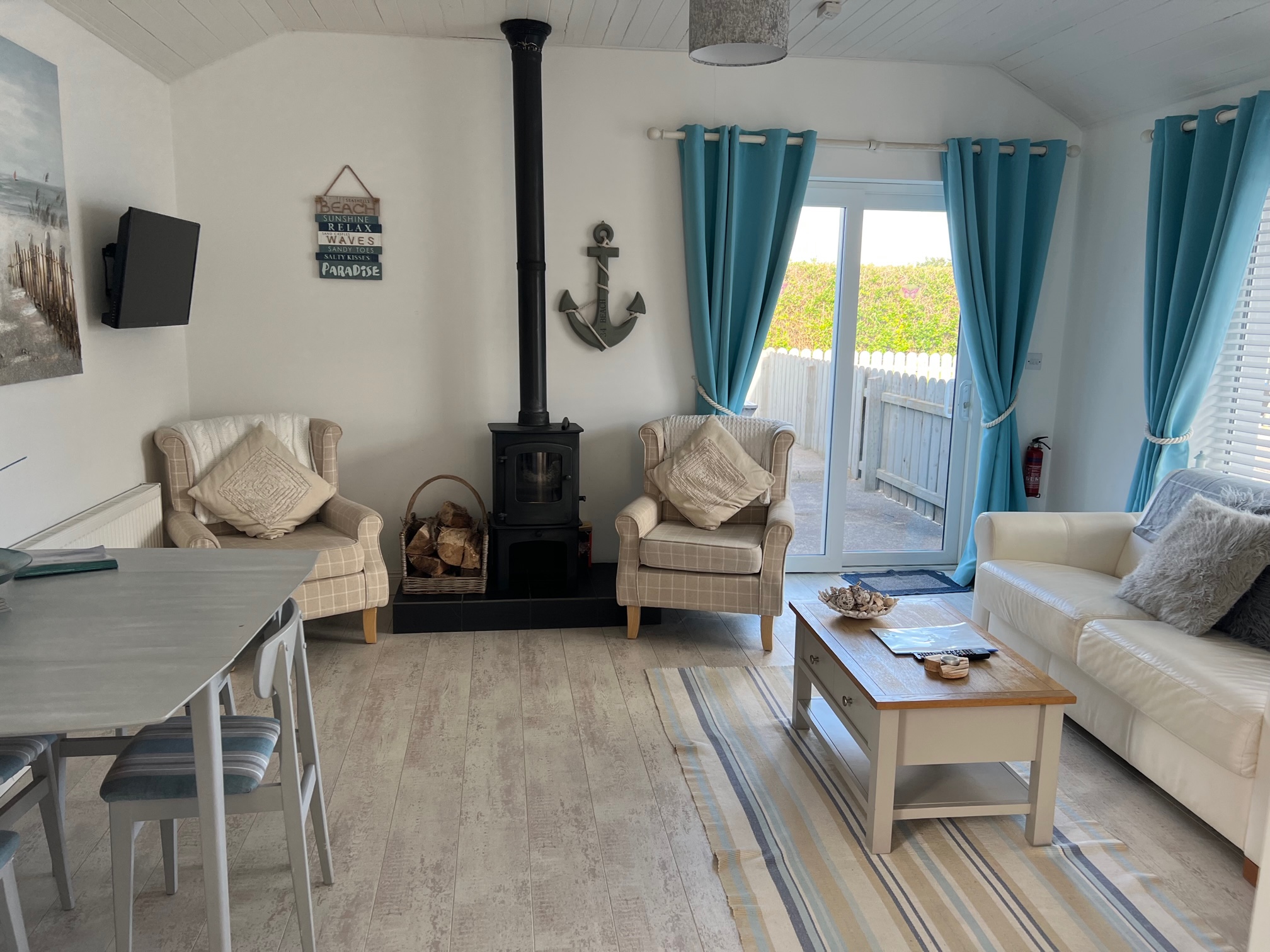 Tomorrow we will golf and explore this beautiful area.