The chilly, rainy forecast prompted us to plan an inside day. Armed with umbrellas, water-resistant jackets and warm clothes we left our apartment for a little walk to the Pompidou Centre, Europe's largest modern art museum.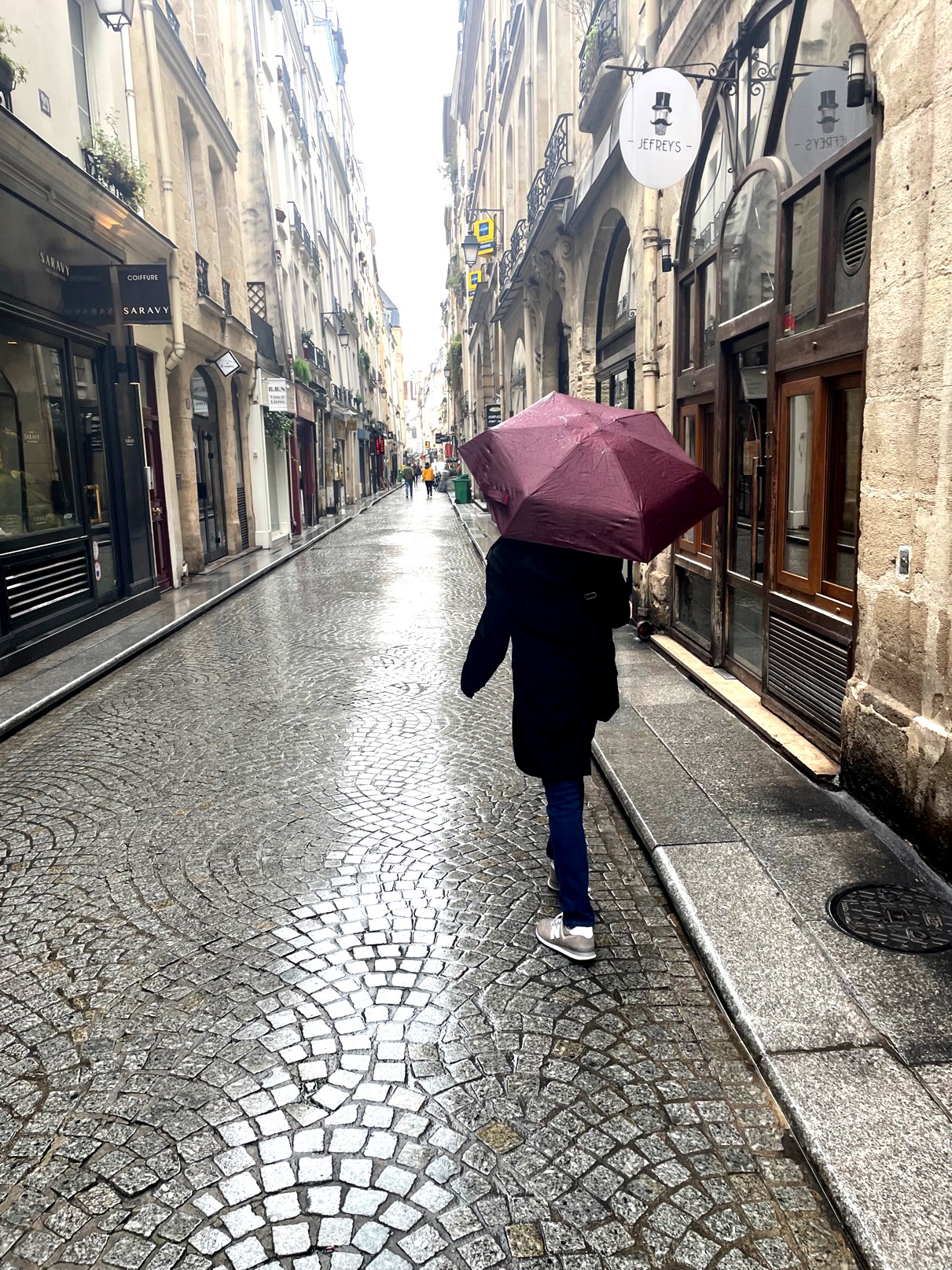 Looking forward to an afternoon seeing some wonderful special exhibits, we were surprised to find it closed. The first sign we saw said it was unexpectedly closed for a social movement. We had no idea what that meant. A group of people from Wales had purchased tickets the day before and were as surprised as we were to see it closed.
As we got closer to the museum, we saw signs on the door that clarified why the museum was closed.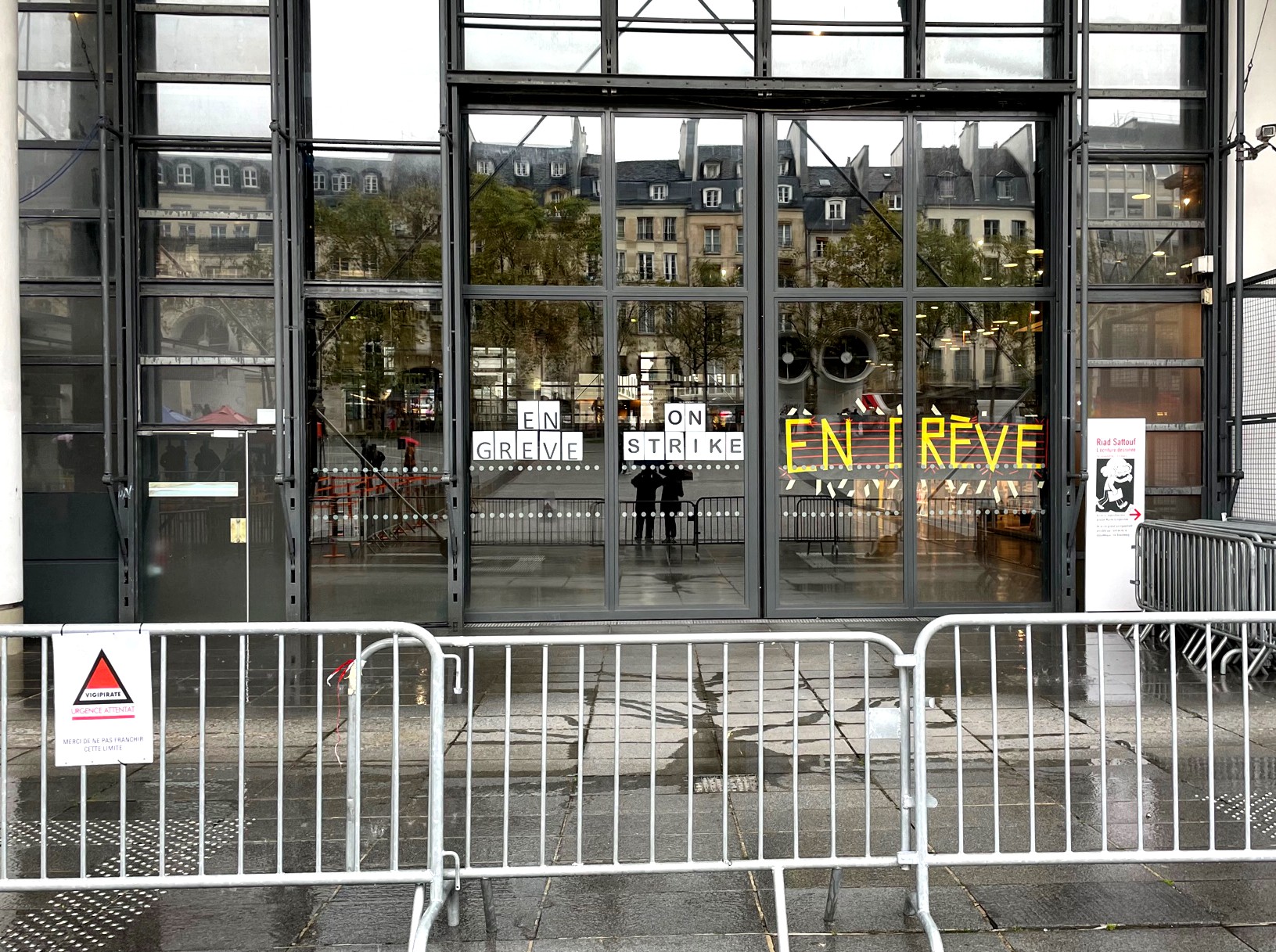 An Unexpectedly-Long Lunch
Needing a dry place to develop a new plan for the rainy afternoon, we stopped in a little bistrot for a light lunch of grilled vegetables and wine.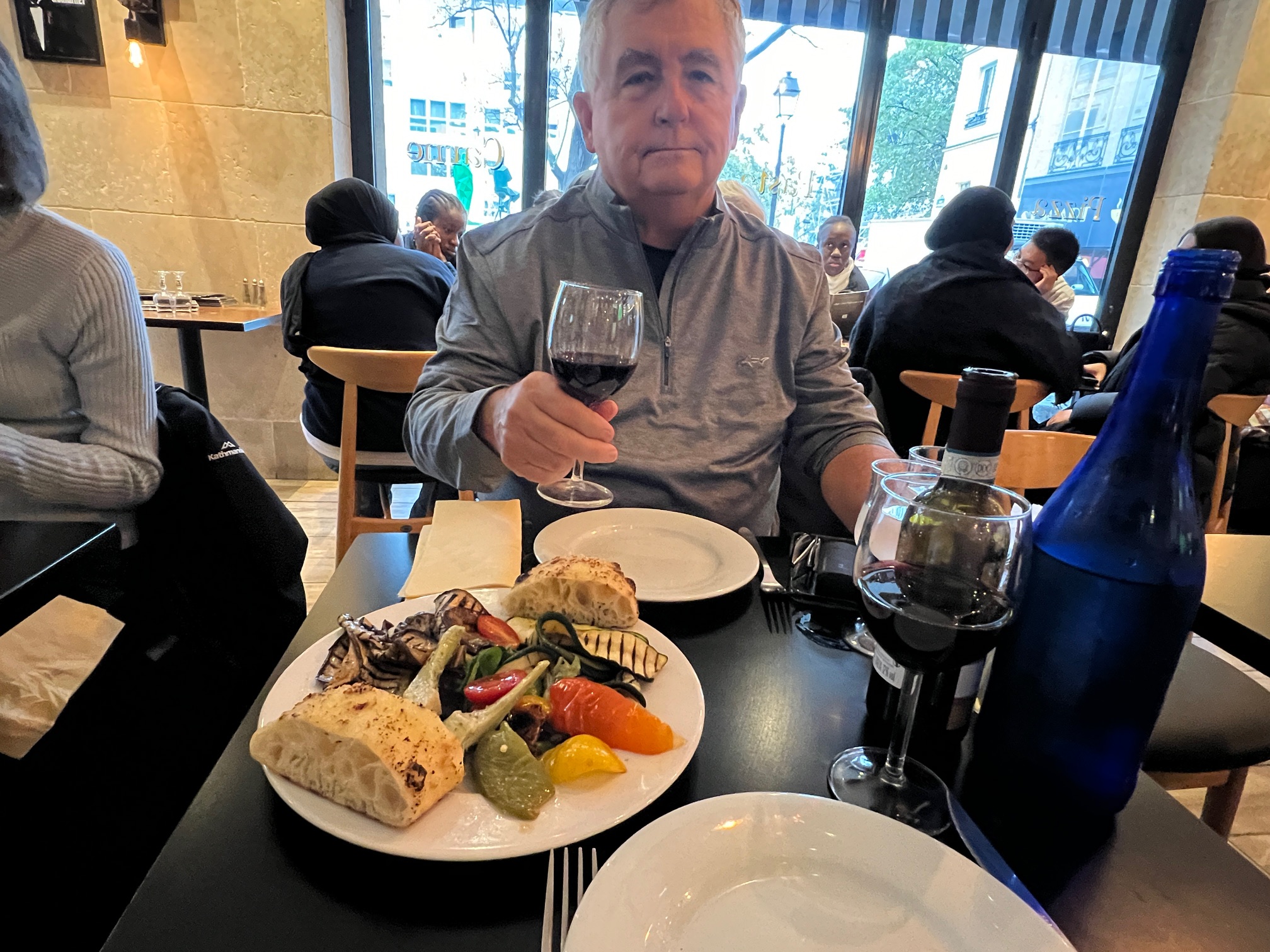 The Australian couple sitting next to us asked if we were from Canada because the logo on my shirtsleeve was from a Canadian company. We had such a long and interesting conversation with them that we didn't need a plan for the rest of the afternoon.
Ian is a knowledgeable wine lover and shared some great tips with us about both Australian and French wine. Megan is a world-class runner who had been selected for the Olympic running team. My endearingly candid husband shared our not-impressive time from our first (and only) marathon. Megan graciously complemented us for finishing.
Before we left, they shared their contact info and invited us to connect with them if we came to Australia.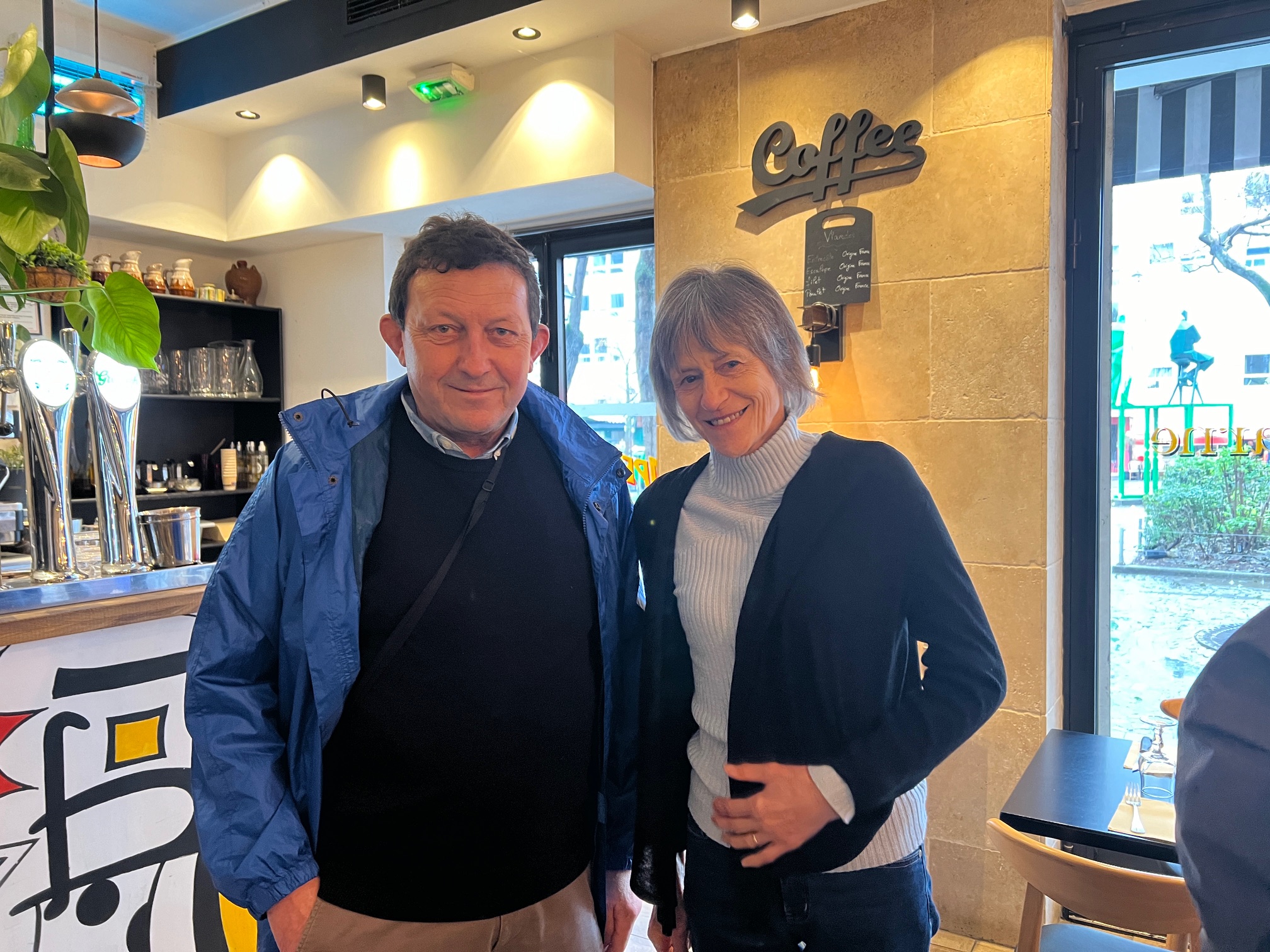 By the time we left the cafe, the rain had become a mist, and we had a cozy day to explore the neighborhood.
Delightful Discoveries
One of the joys of wandering Paris streets is finding beauty, art or history on almost every block. The colorful Fontaine Stravinsky injected a beautiful burst of joy and whimsy into the gray day. Located near the Pompidou Centre, its sixteen moveable sculptures represent the works of Igor Stravinsky.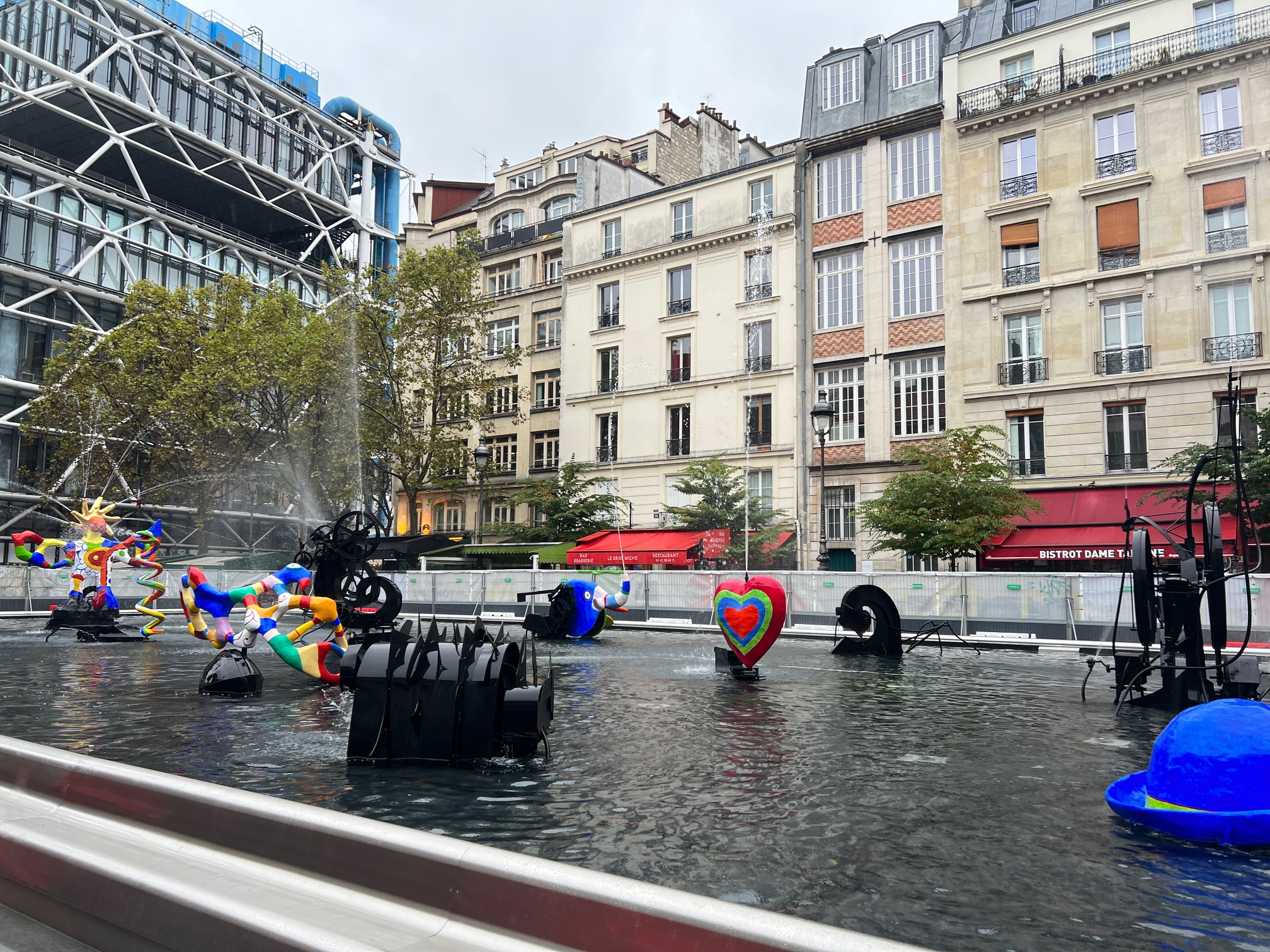 Carefully avoiding puddles, we almost missed seeing the Tour Saint-Jacques. The tower is the only remaining structure of a former 16th-century church that was demolished in 1797 during the French Revolution.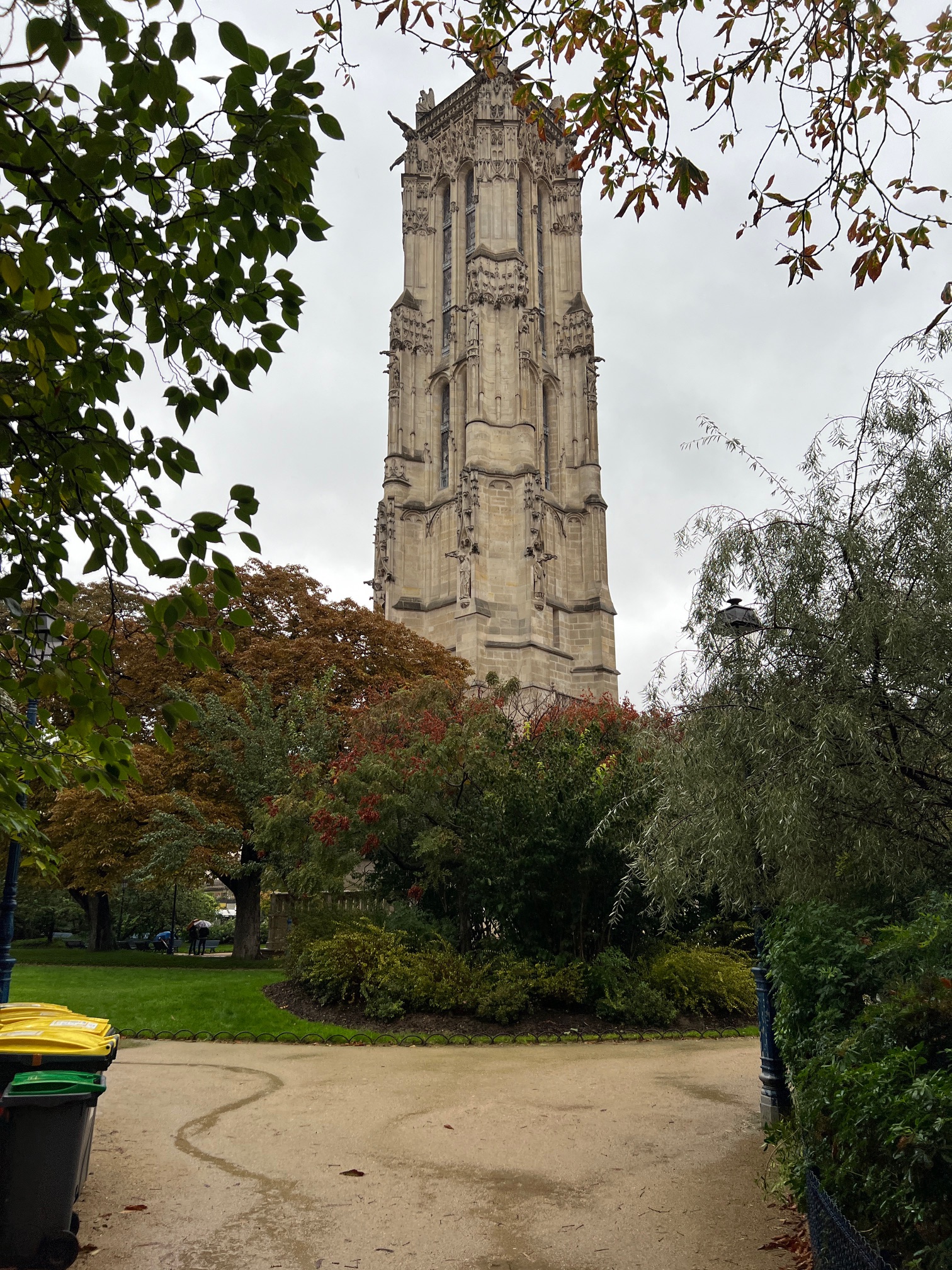 Discovering one of Gary Zuercher's The Glow of Paris photographs displayed outside the Hotel de Ville (City Hall) was a total delight. He spent six years photographing and documenting the thirty-five bridges that cross the Seine in Paris. Rain drops accumulating on the poster could not diminish the spectacular luminosity of these beautiful pictures.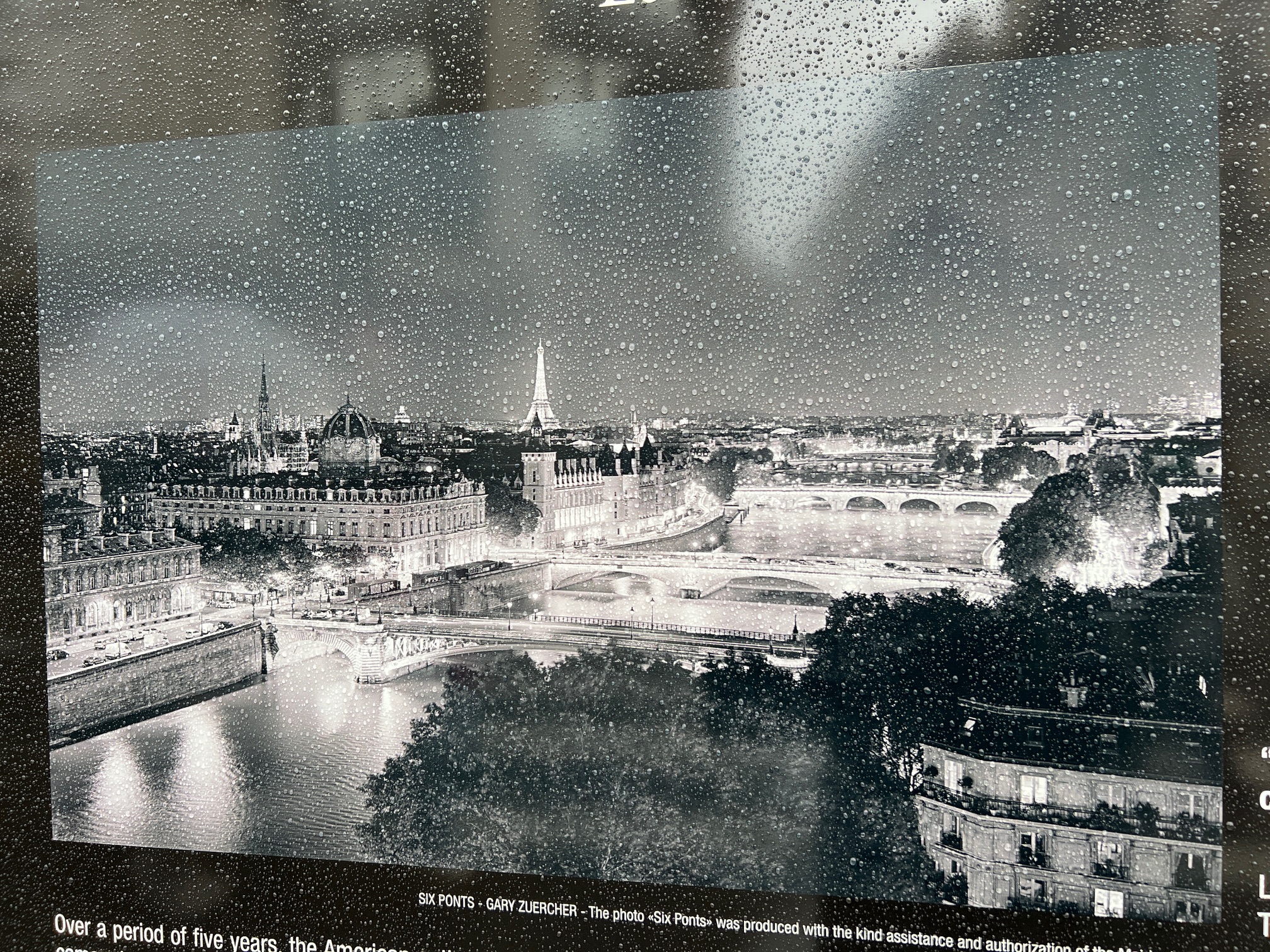 Dinner
The last time we were in Paris Paul missed getting his much-anticipated boeuf bourguignon because the restaurant ran out before we arrived. Yesterday he researched where to get the best boeuf bourguignon in Paris and made a reservation at Bistrot Richelieu, one of the recommended places.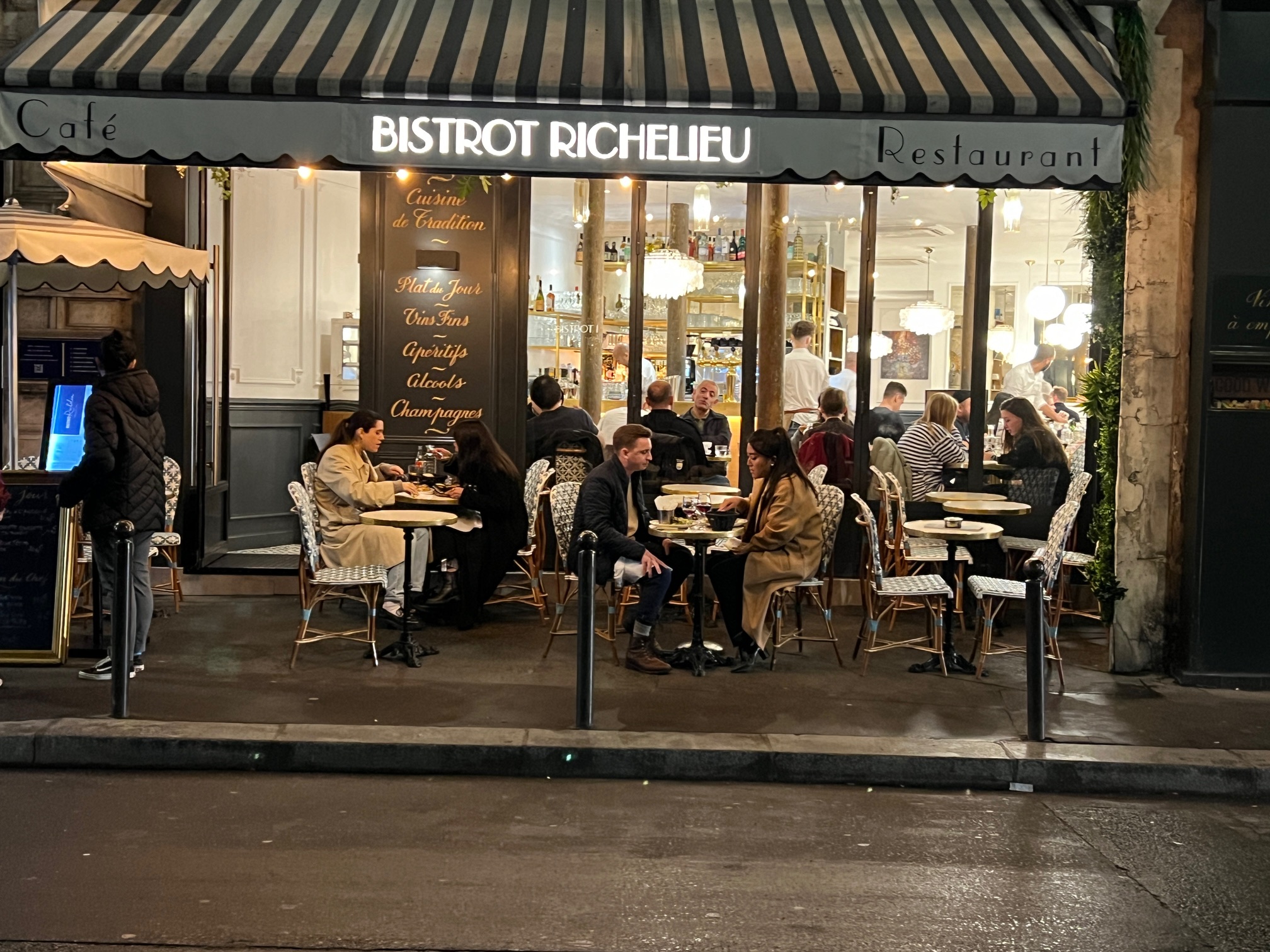 His meal was great and he was a happy man. Profiteroles for dessert were a perfect ending to a lovely day.