We came to Bordeaux to learn about the wonderful wine and will leave knowing there is so much more to love about this region.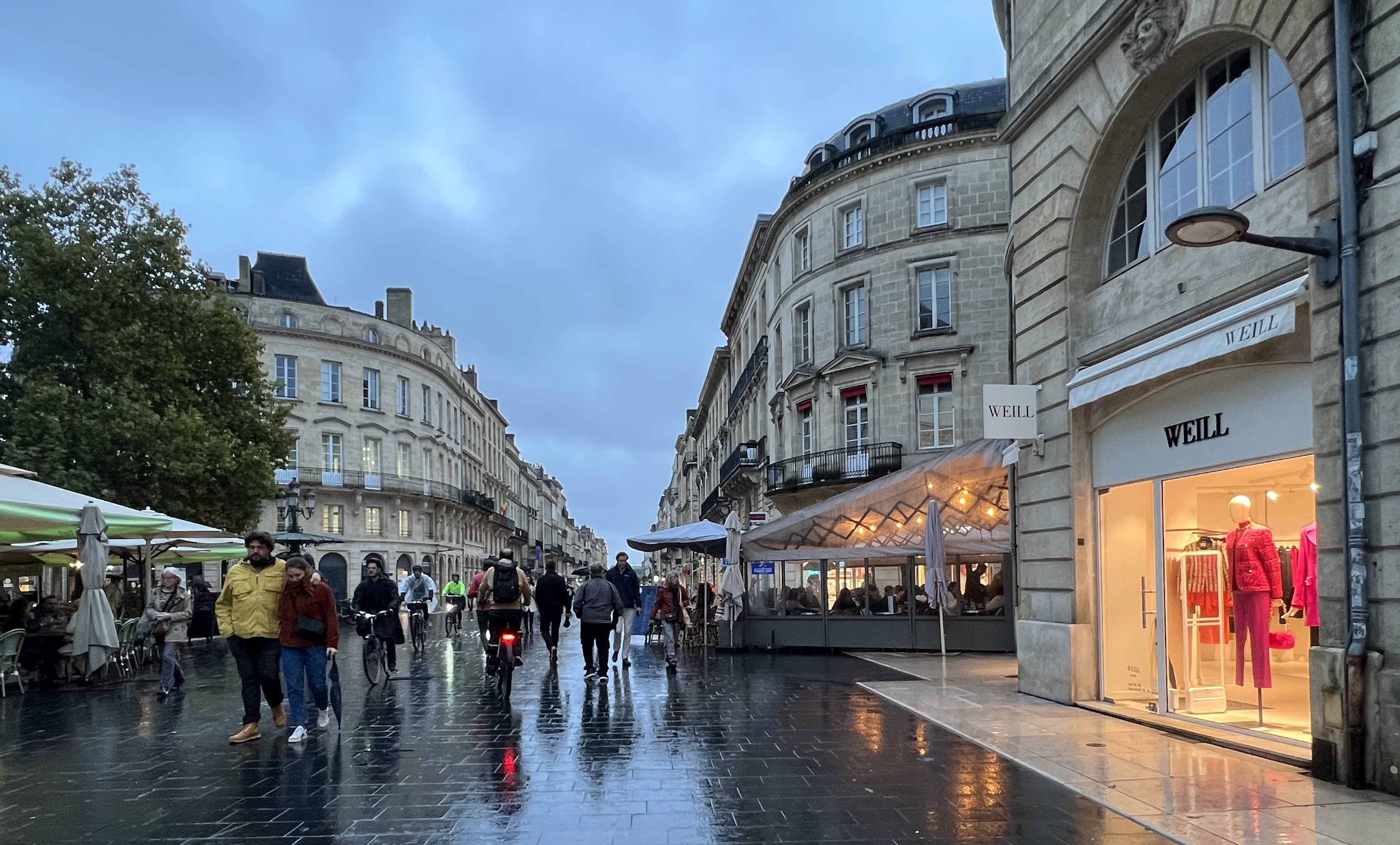 A great private walking tour opened our eyes to the many delights of this special area. Sophia, our guide, shared her love of Bordeaux with us, and we are already thinking about coming back and staying longer.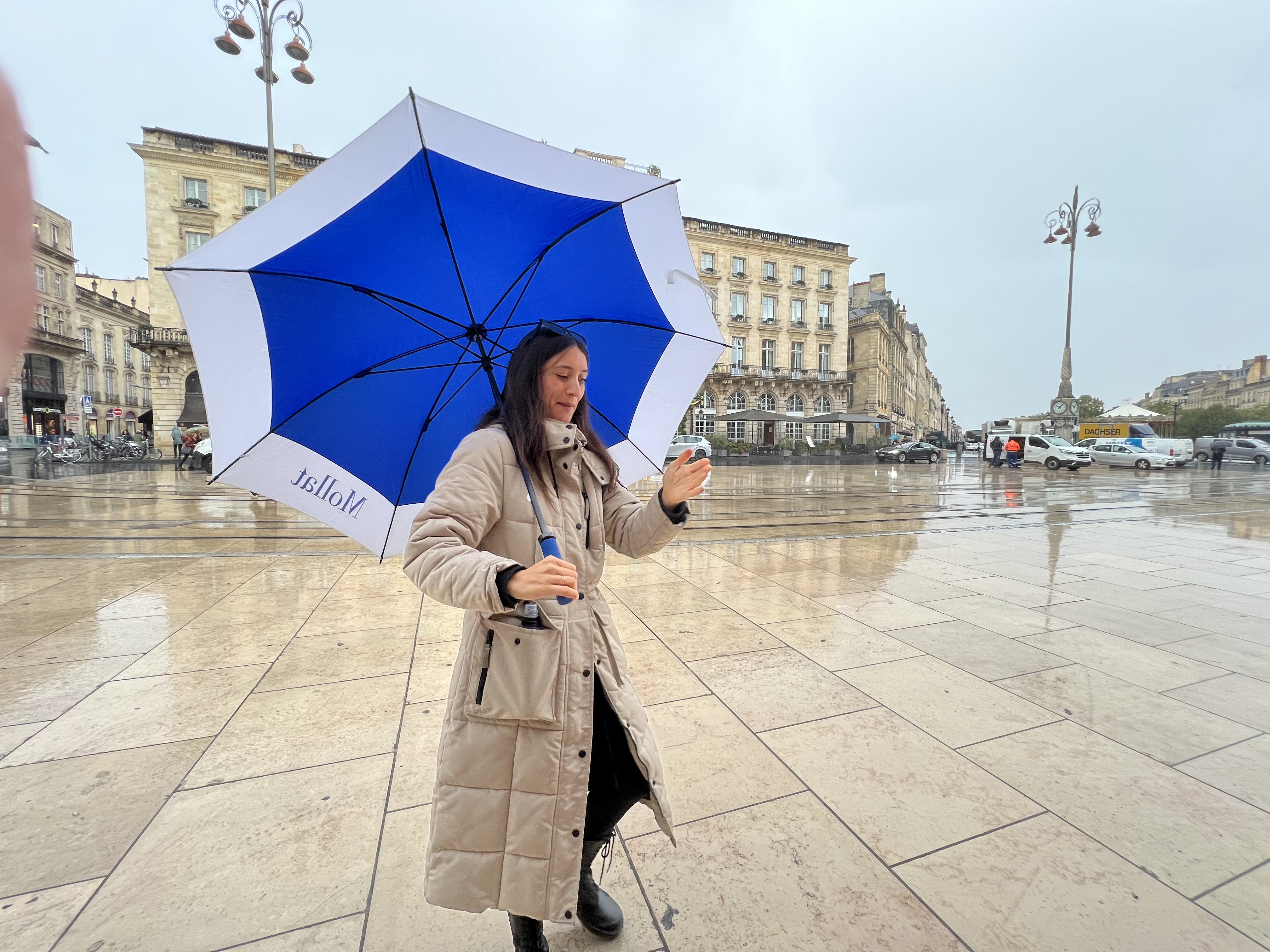 Bordeaux, a city of about 250,000 people, is a beautiful port city on the Garonne River in southwestern France. Renowned as the hub of the Bordeaux wine region, it is also rich in beautiful architecture, great museums , fabulous food and fascinating history.
The Cathedrale Saint-Andree in the heart of the old town is one of the most beautiful buildings in the city.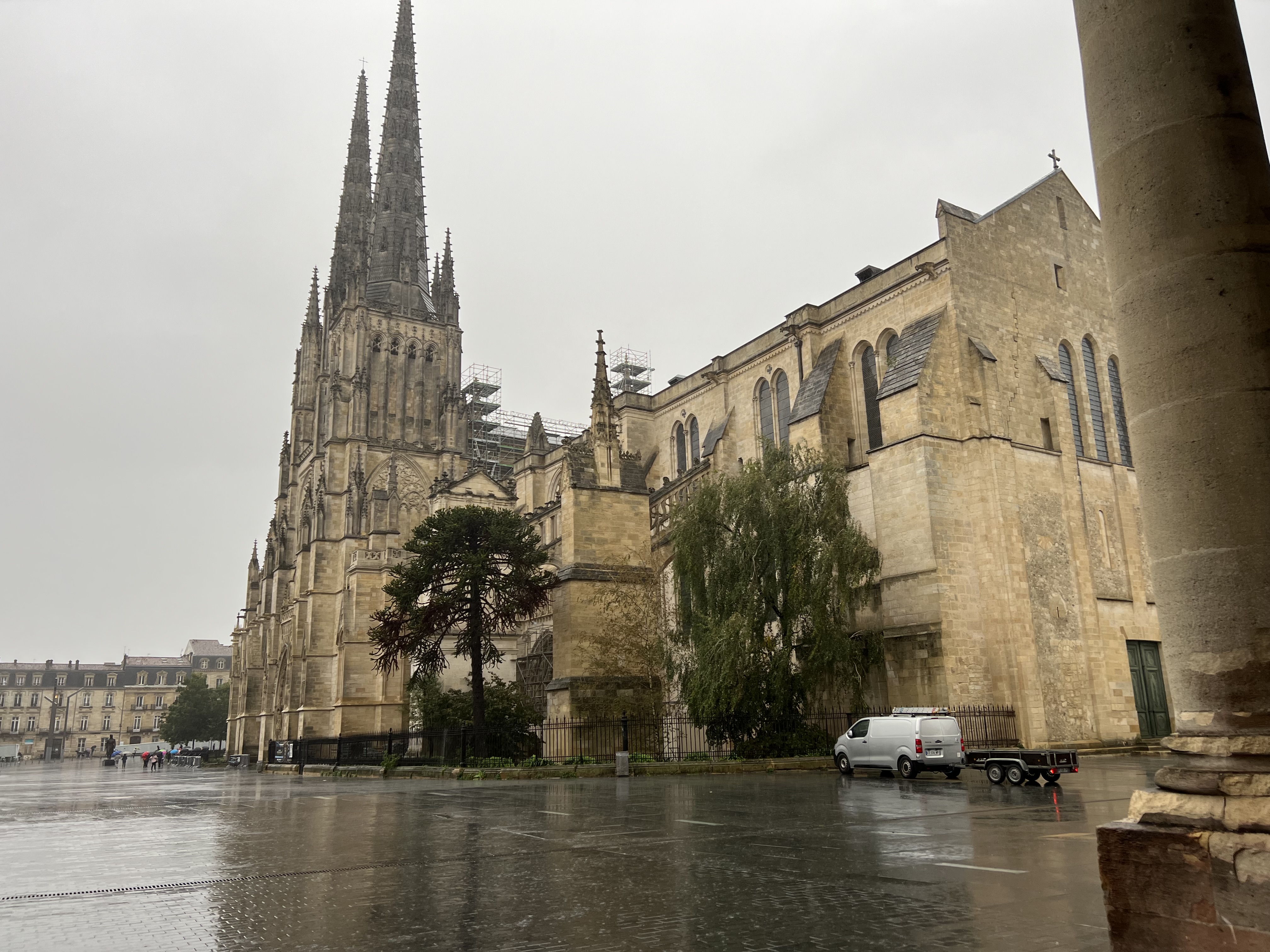 Escaping the momentary downpour, we entered the cathedral and found a quiet spot in the back of the church. Sophia told us the story of Eleanor of Acquitaine. Serving at different times as Queen of France and Queen of England in the 12th century, she may have been one of France's earliest feminists.
Many of the stops on Sophia's tour reminded me why I love French culture and values. One of my favorites was the Mollat Bookstore. The entrance looks small, but the store stretches almost the entire block.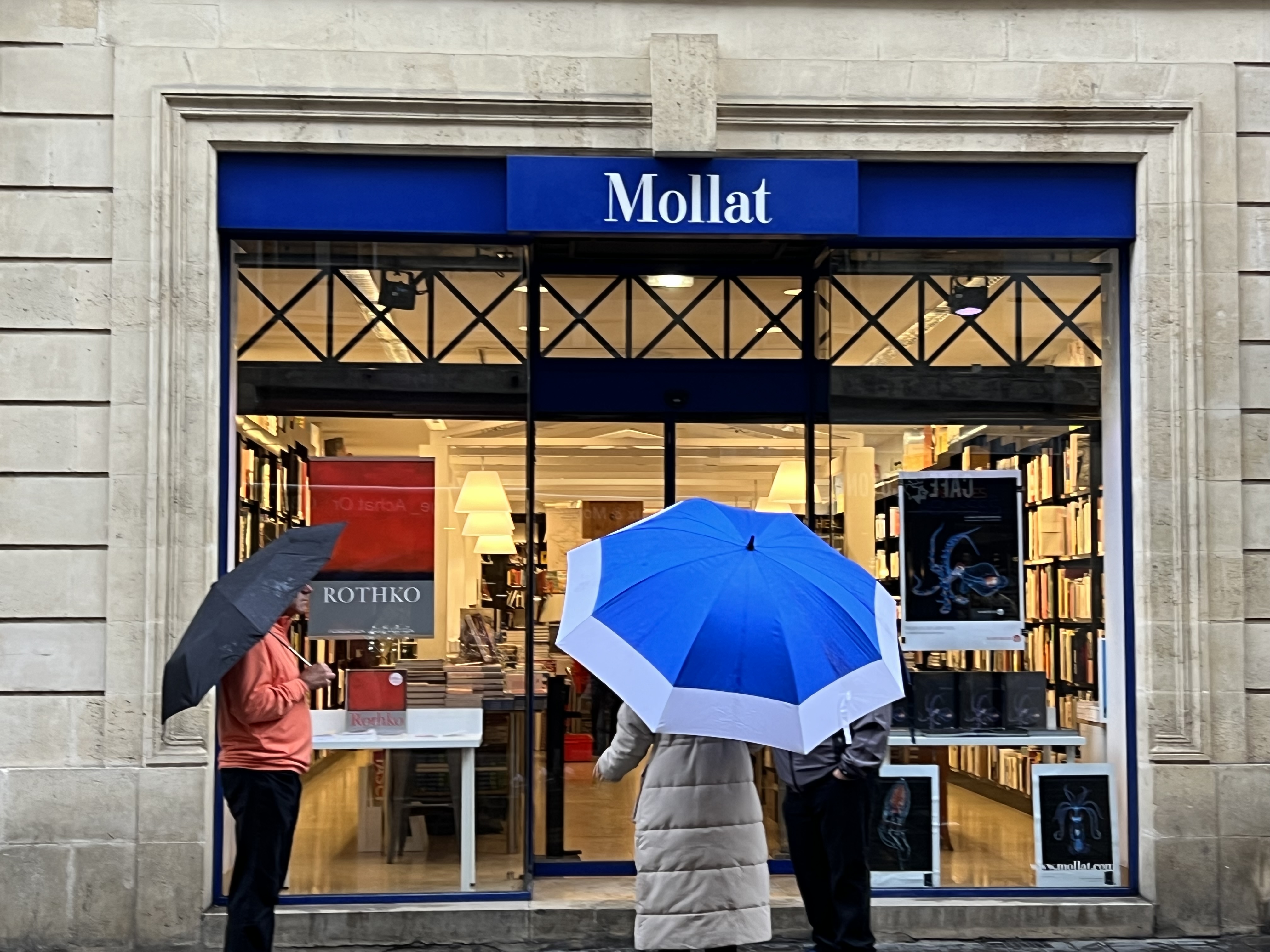 With fifteen subject sections, over 29,000 square feet and more than 300,000 titles. it is the largest bookstore in France. A French law that prohibits Amazon from selling any book written in French for less than the cost in bookstores helps keep independent bookstores vibrant.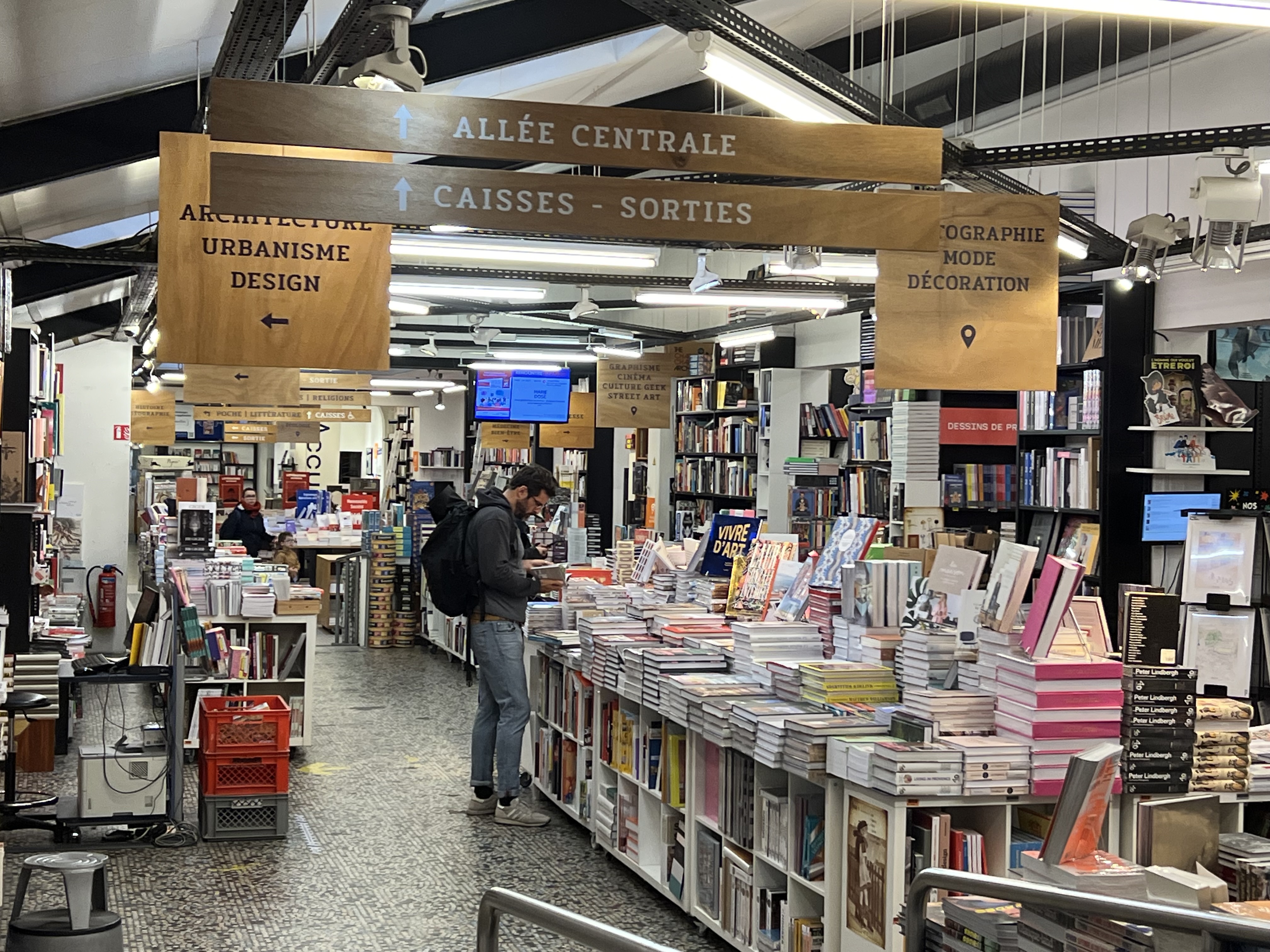 In an interesting juxtaposition of old and new, the Bordeaux Courthouse is built adjacent to one of the remaining towers of the former walled city. The outside walls are clear glass to represent judicial transparency. Each of the coned-shaped structures is a courtroom.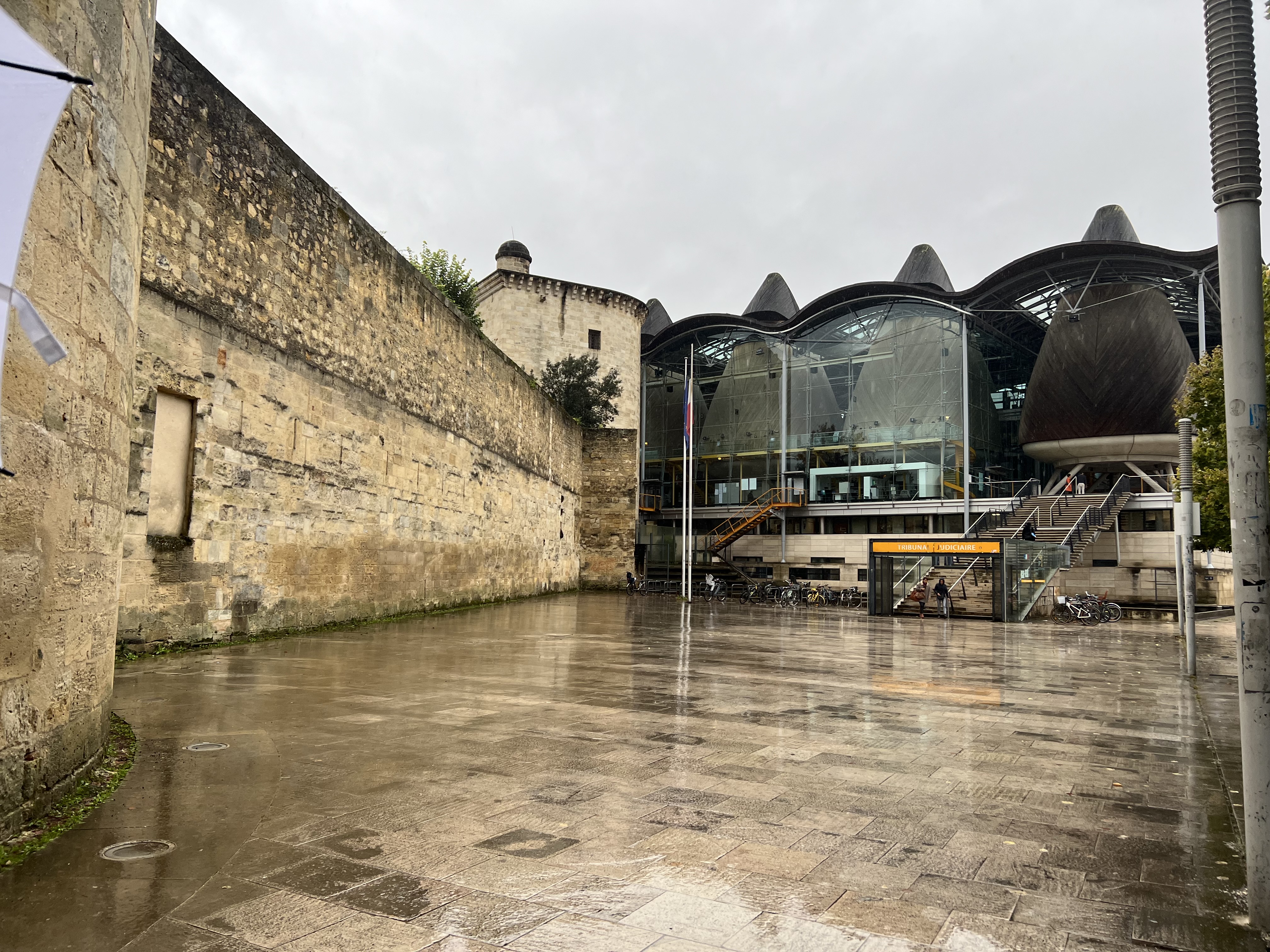 Delightful Food
I love a city that has an official dessert and was so happy we got to sample it. Originally made sometime between the 15th and 18th centuries, canele is a little caramelized cake with a soft cream center.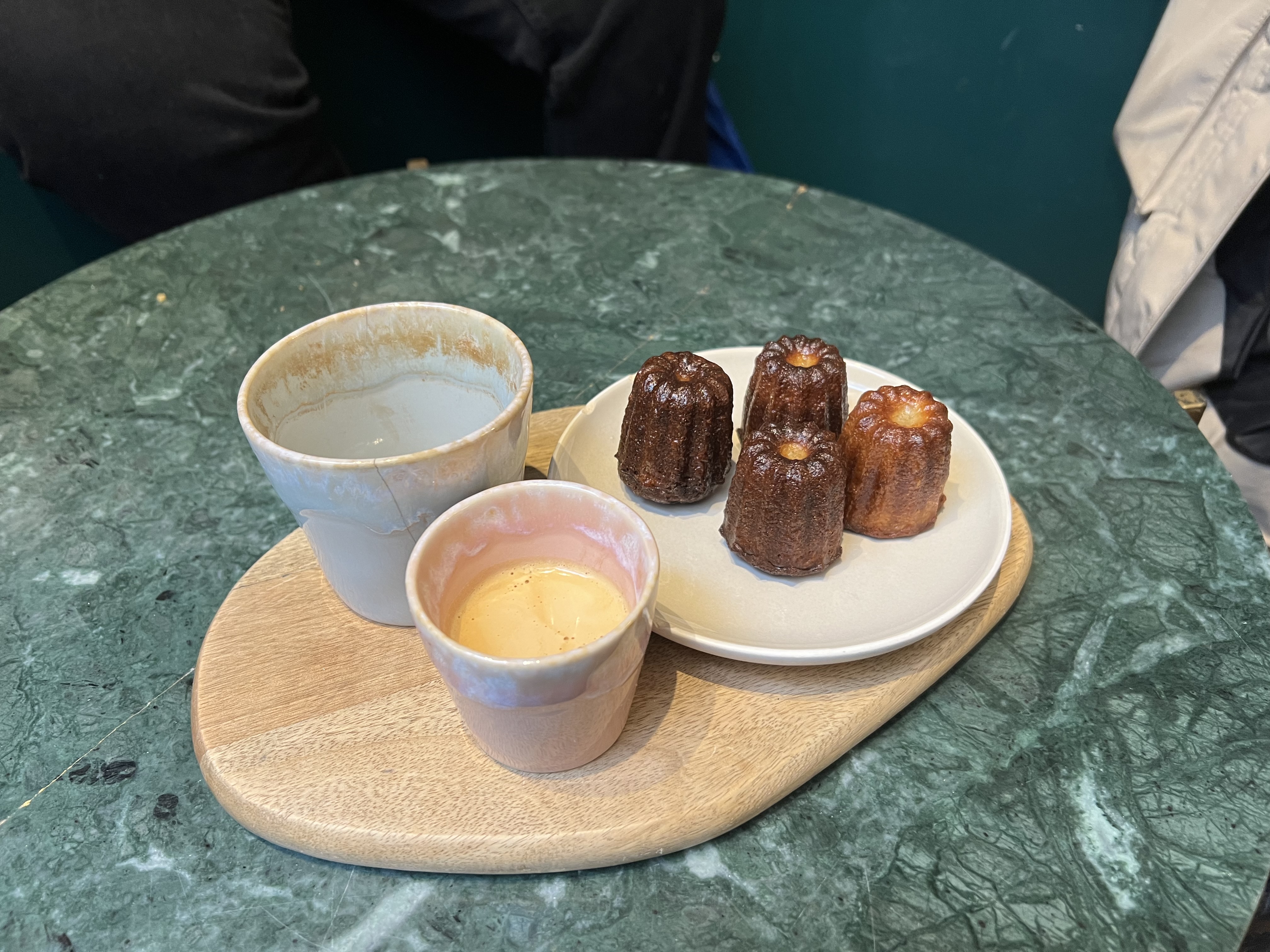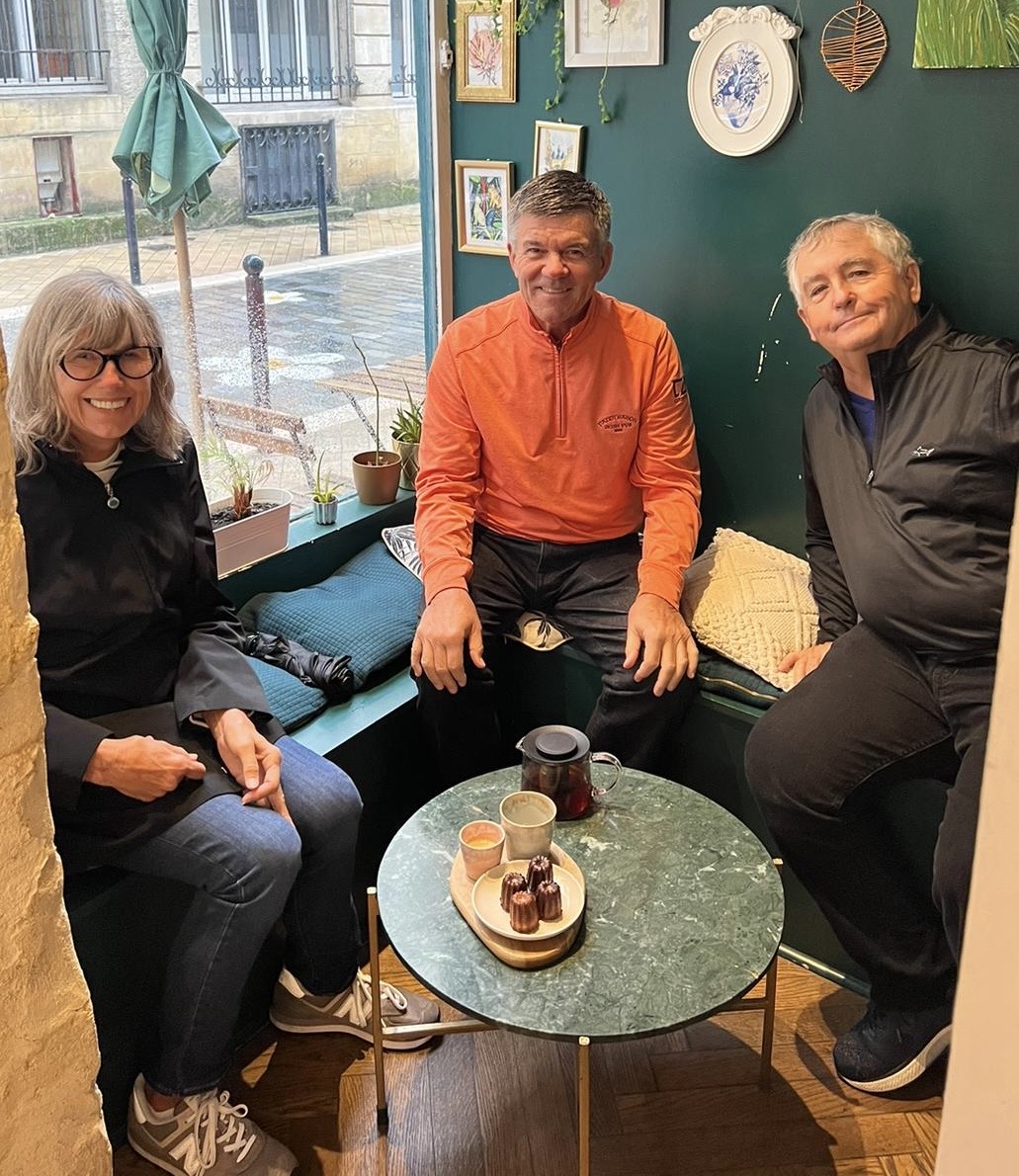 Bordeaux not only has an official dessert, it has Dunes Blanches, a dessert that is so popular people order it by the dozens. A few people have ordered the beautiful little cream-puff-like confection by the thousands. Dunes Blanches is the name of both the pastry and the store that sells it.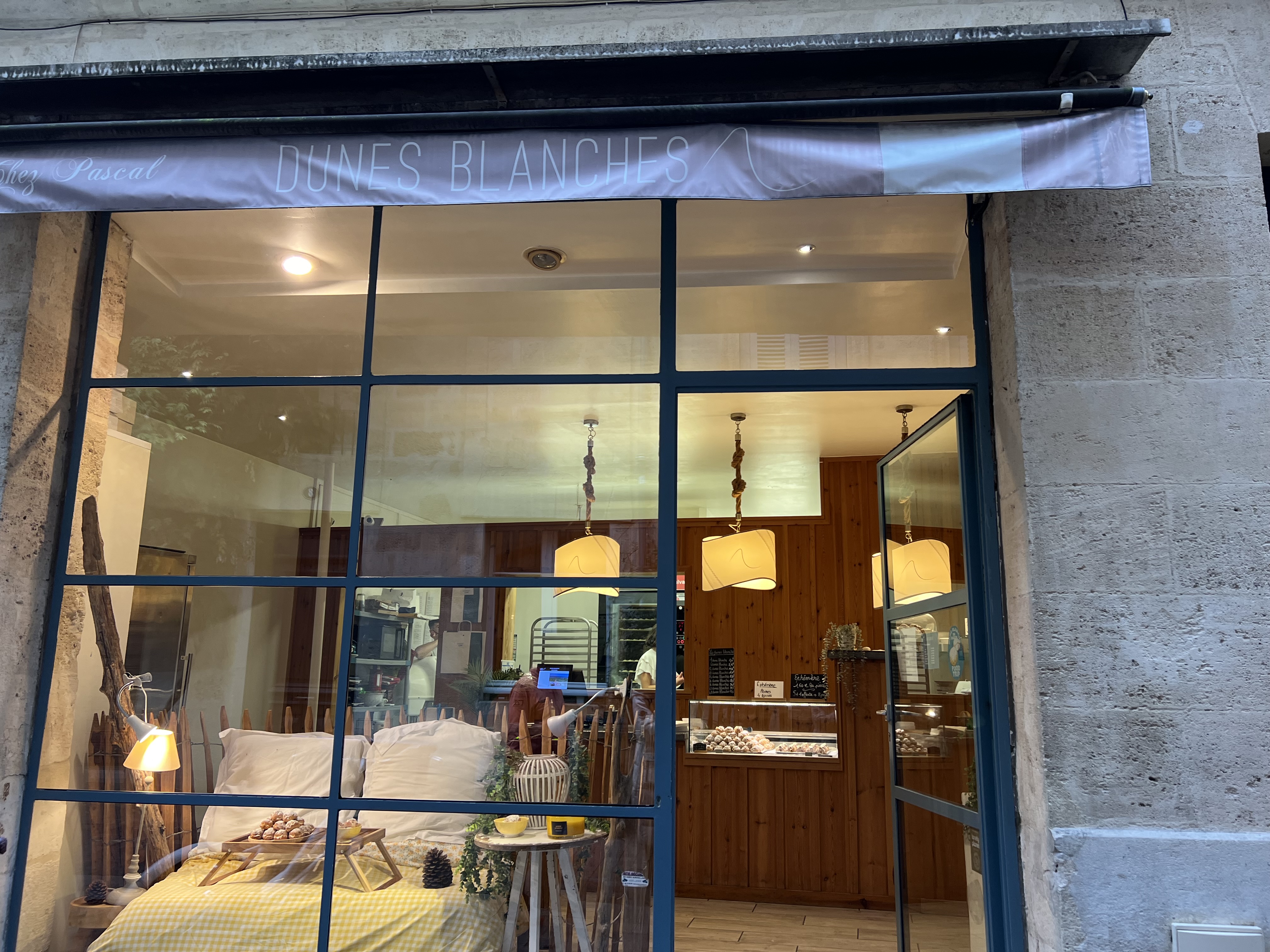 For lunch we went to Le Michel's, a restaurant Sophia recommended. It was so quaint and the food was amazing.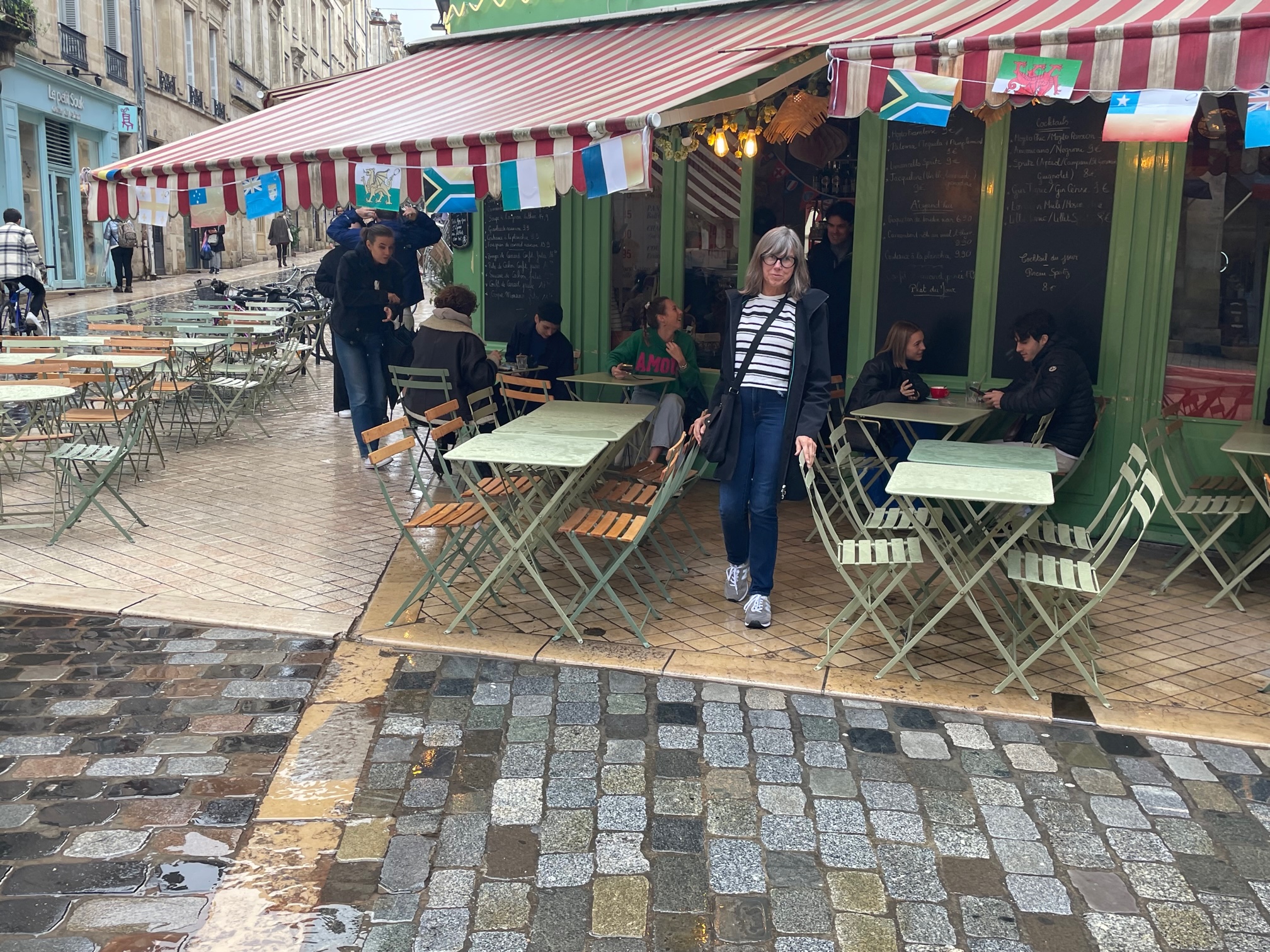 Knowing the French penchant for runny eggs on top of dishes, I hesitated to order the dish I wanted because eggs were part of it. Our wonderful server said they could cook the eggs a little bit for me. The ratatouille-like dish was so good I may be ready to try eggs on some of my vegetarian dishes at home.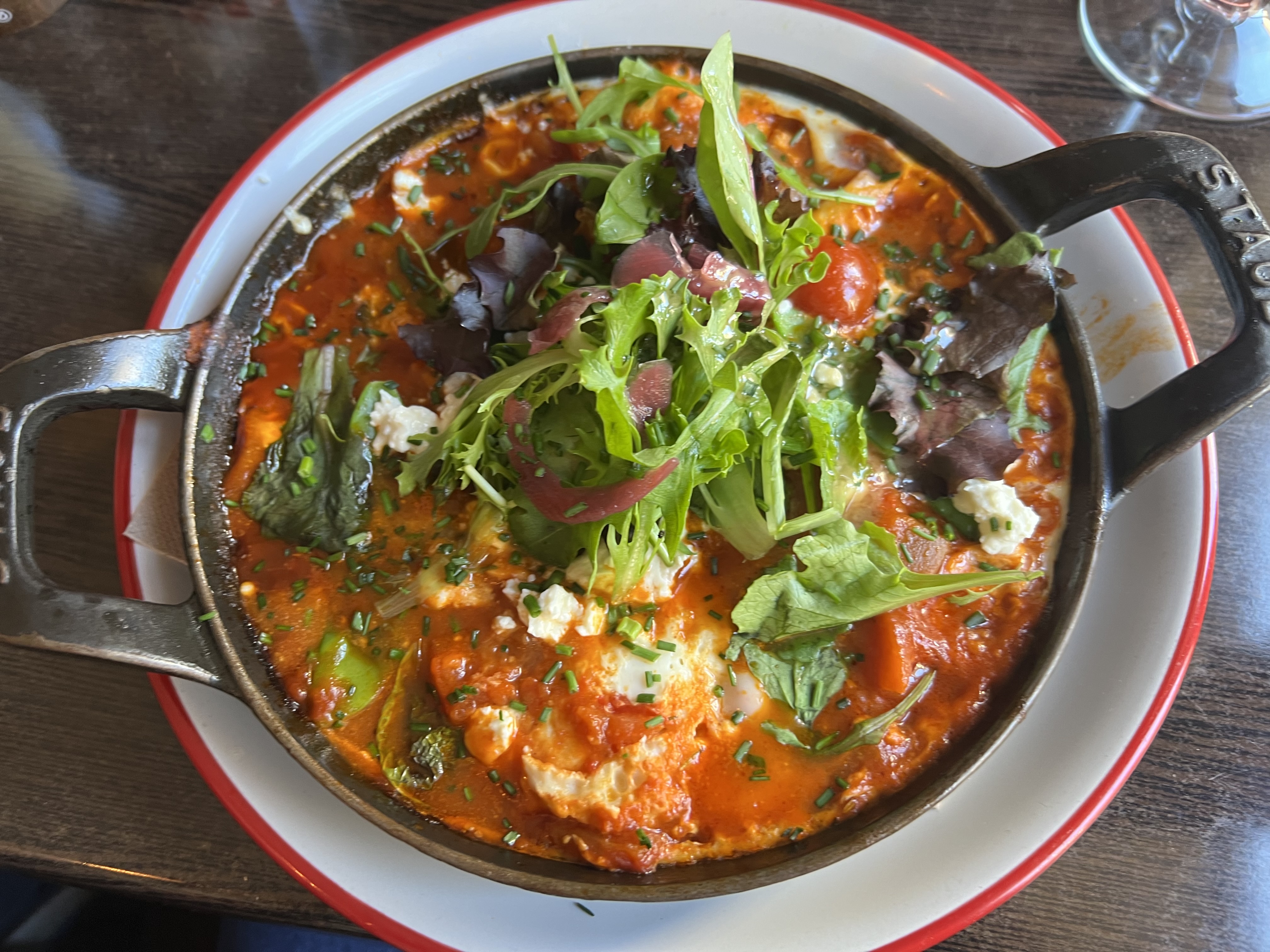 Wet and Wonderful Day
Although we were quite wet by the end of our private walking tour, we loved every minute. Thank you to our friends who were here a few weeks earlier and told us about Sophia. I highly recommend this fabulous guide. Her private walking tours can be booked at thebordelais.com. She also publishes an on-line Bordeaux food guide at foodtourclub.com.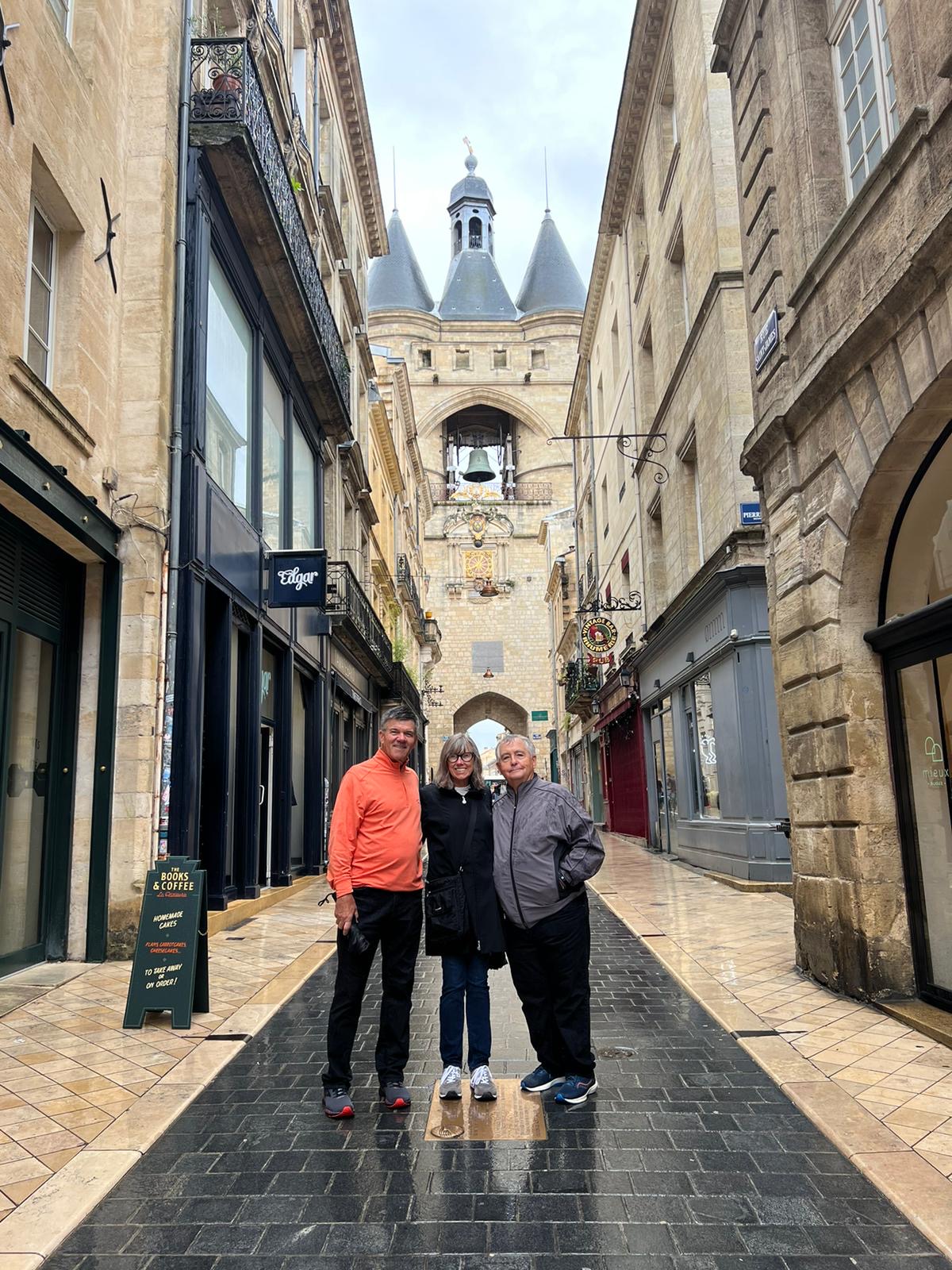 Dinner
We didn't have a dinner reservation so we decided to walk around until we found something that appealed to us. Although that can be a risky process, we got lucky and found a cozy little bistro with great food and friendly staff.