So sad! It is our last day in Bordeaux, and I feel like I have only scratched the surface of this lovely city. Tomorrow our friend Scott goes home, and we return to Paris for a week. But today, we had one great last day.
Marche des Capucins
In the morning I went to a market. Sophia, our walking tour guide, told us we were so lucky to be in Bordeaux on Sunday because we could visit the Marche des Capucins. Locals call it "farm to stomach" because the food comes right from the farm. It sounded great to me because I love going to markets. For a couple of hours I get to "live like a local".
Paul and Scott did not want to go, so my ever-present umbrella and I set off to find this special market. My route took me through one of Bordeaux's ancient arches.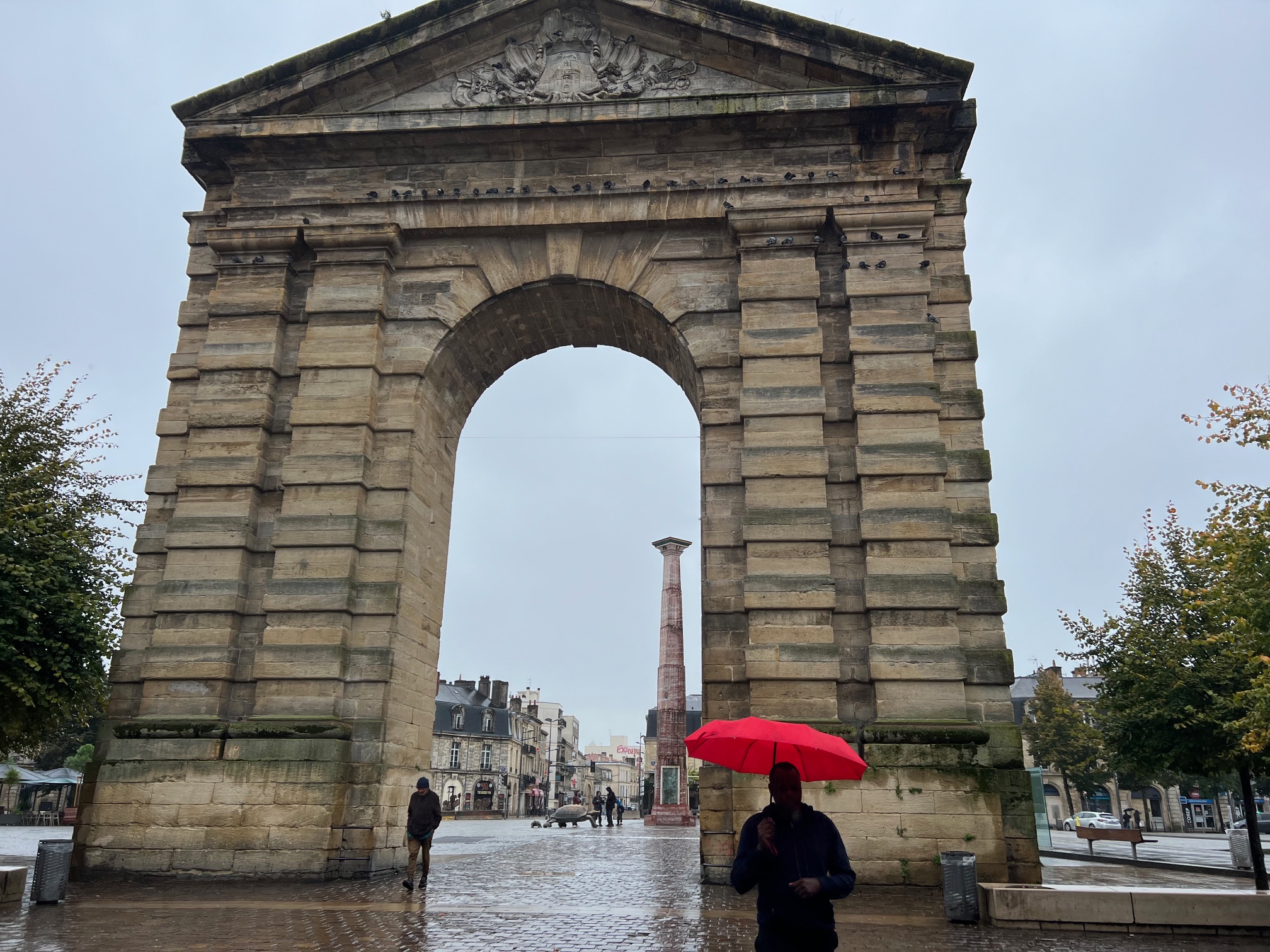 I was so disappointed when I arrived and saw a few tented tables set up along the sidewalk. Perhaps I misunderstood what Sophia said about the market.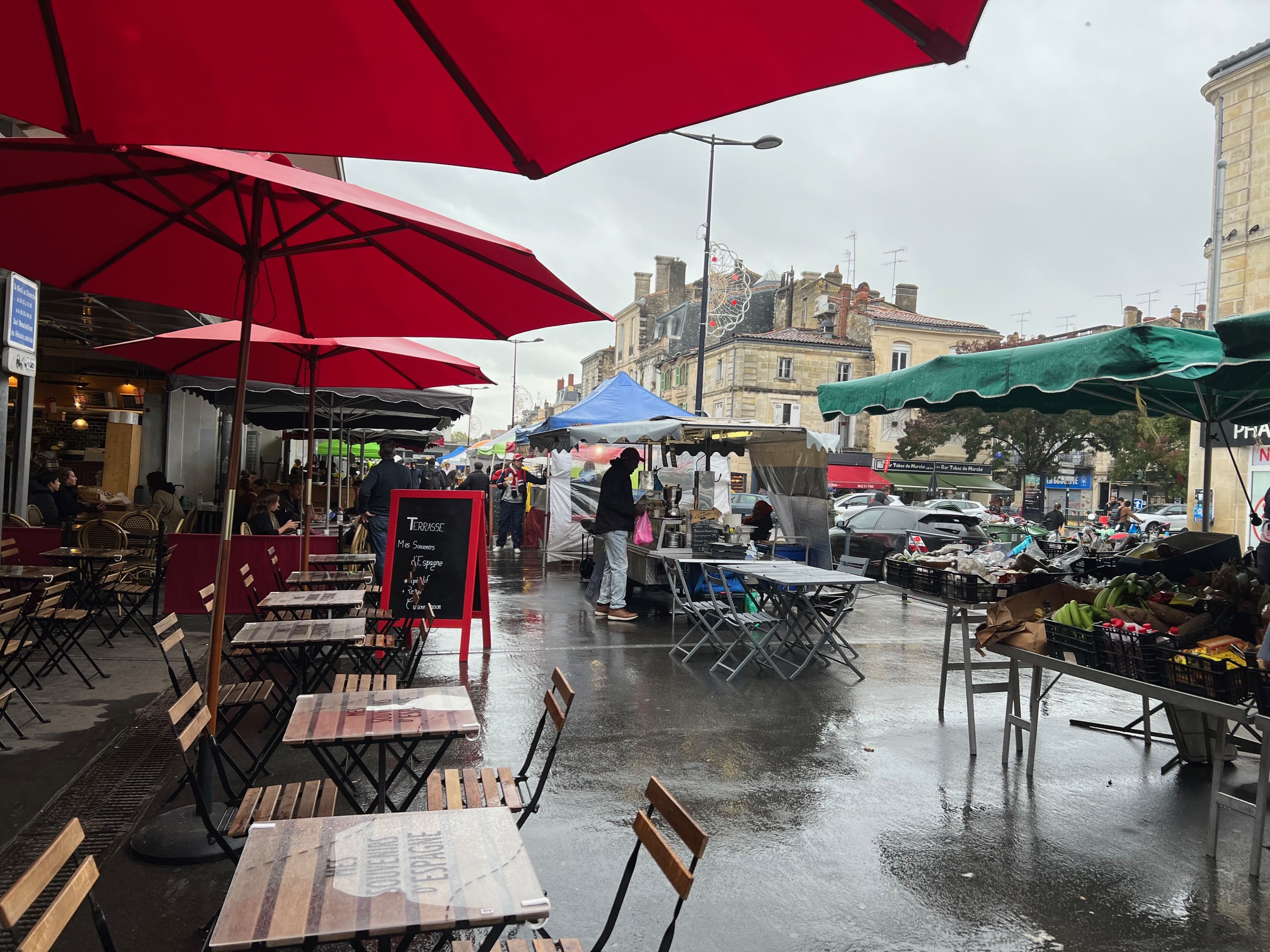 Then I looked left and realized the market was in a building encompassing the entire block. Bountiful displays of flowers, produce, meat, seafood, cheese and wine filled the luscious space.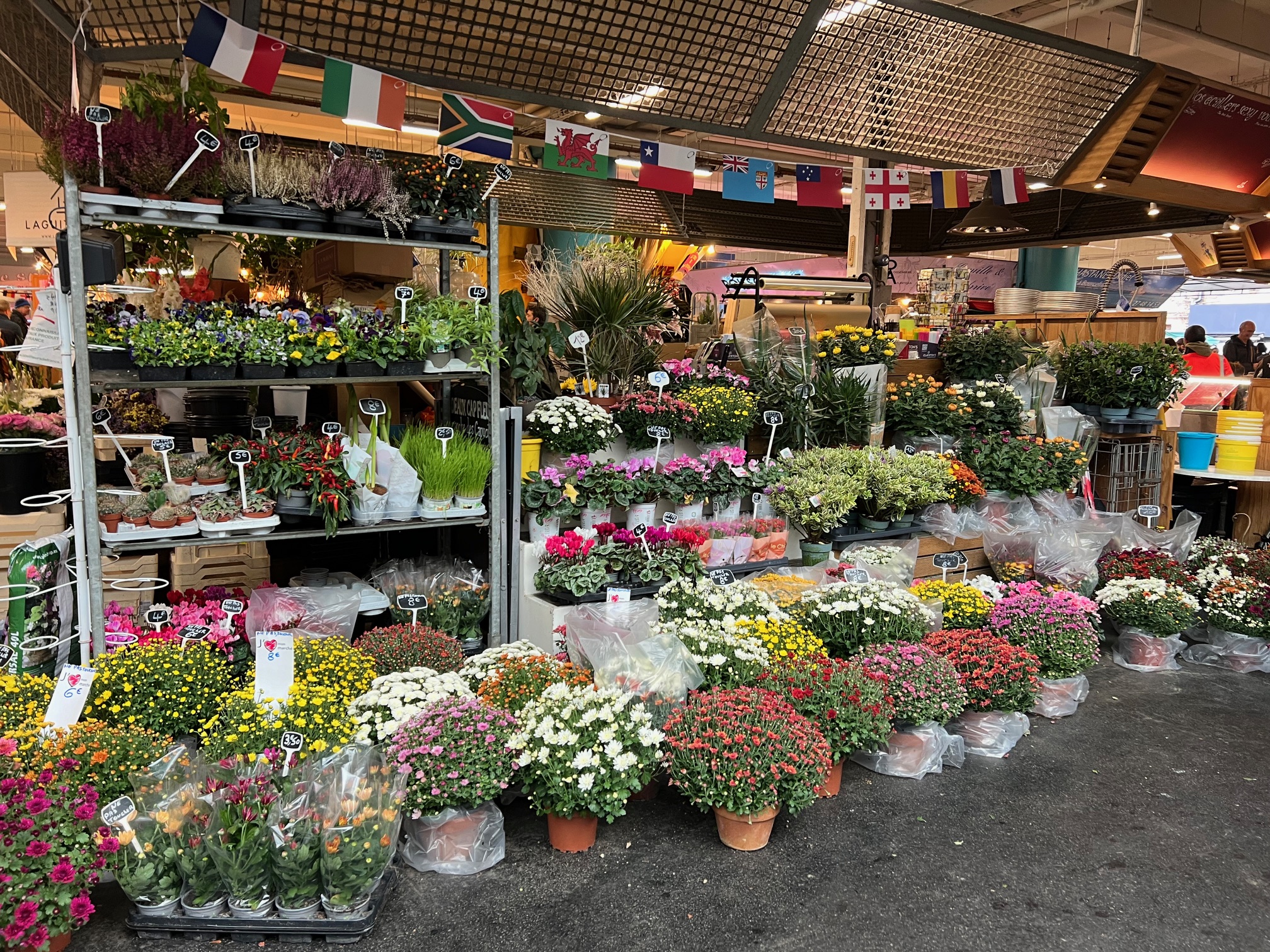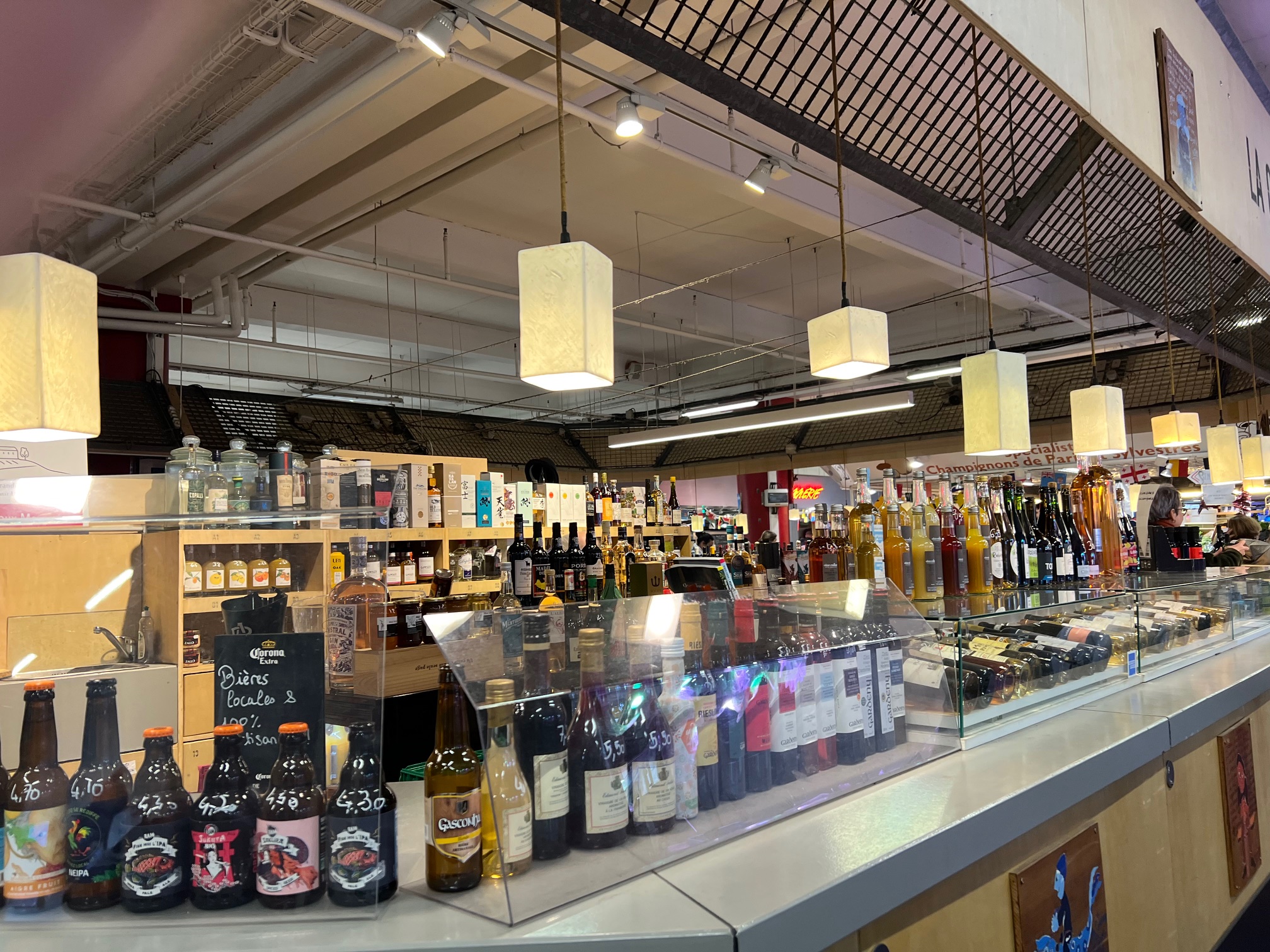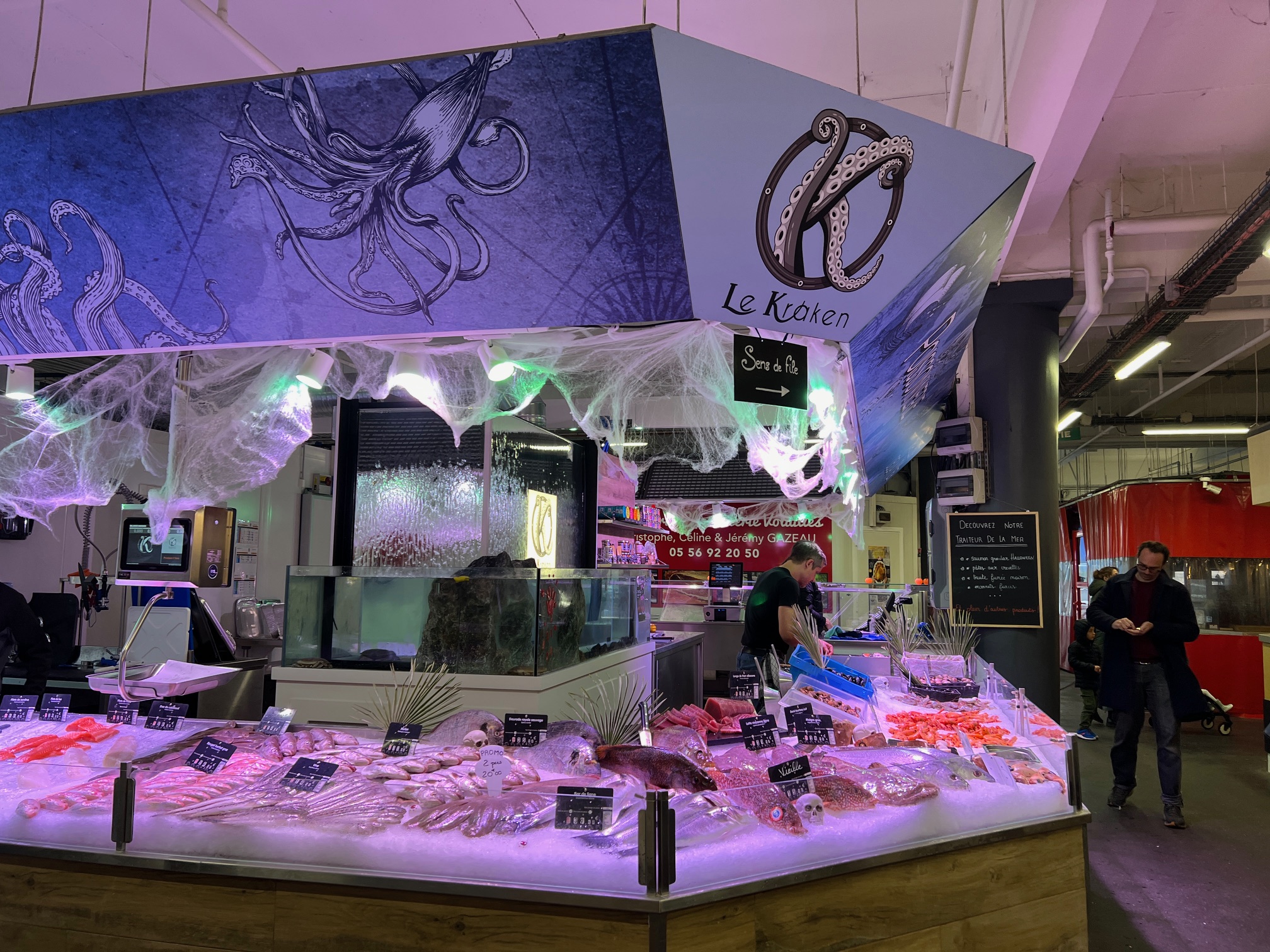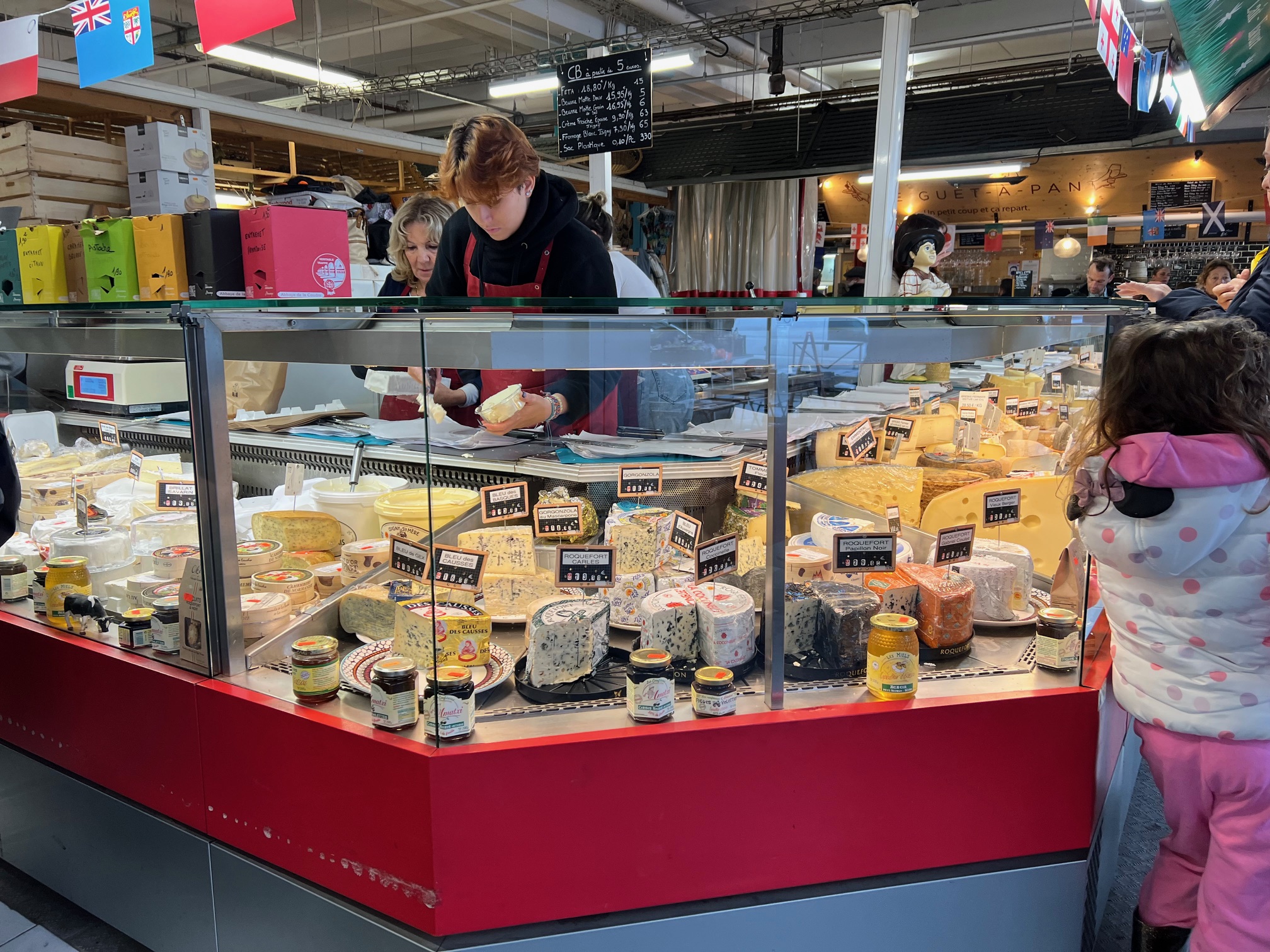 One vendor sold only organic herbs.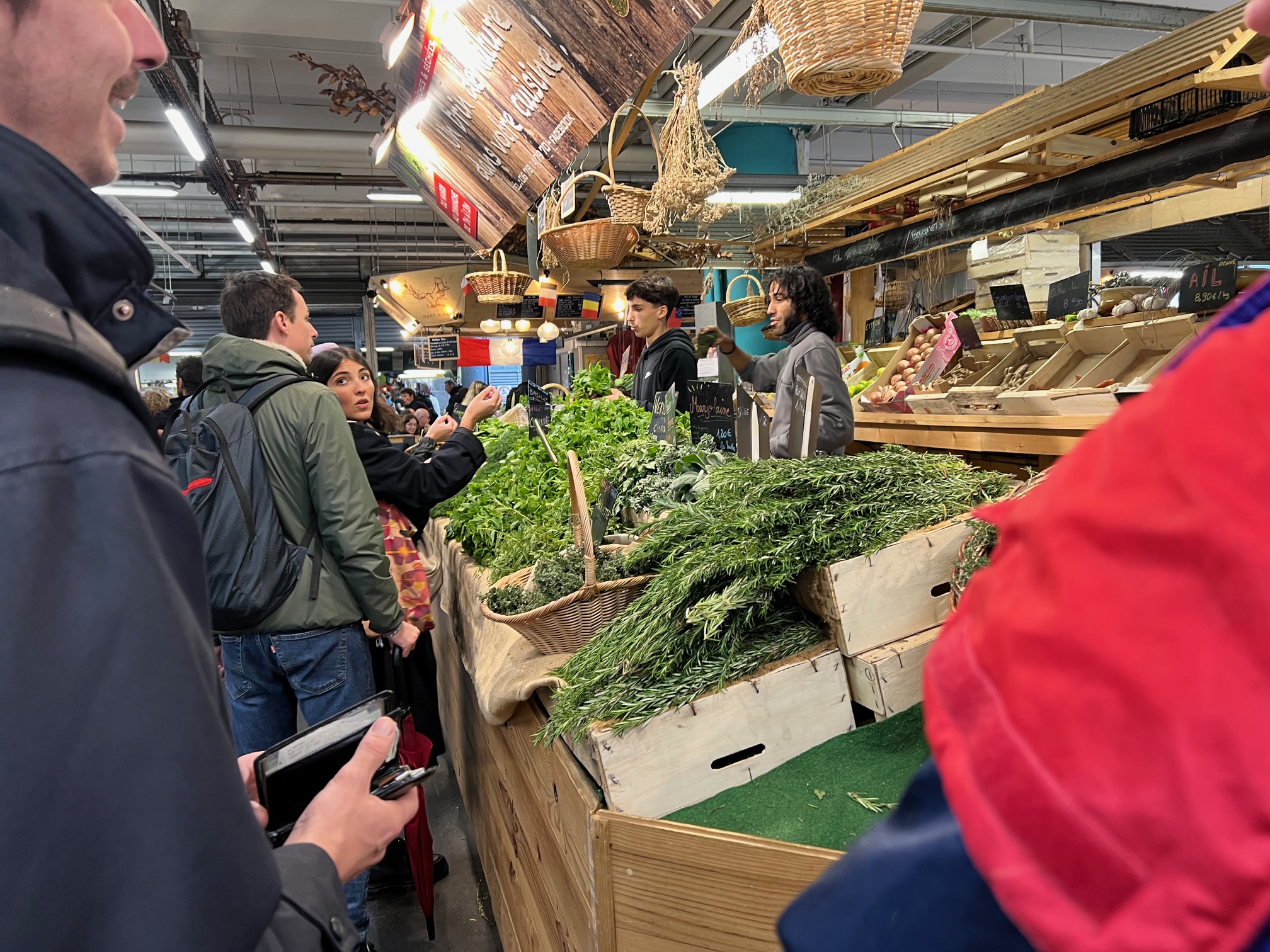 On my way home I passed the Synagogue.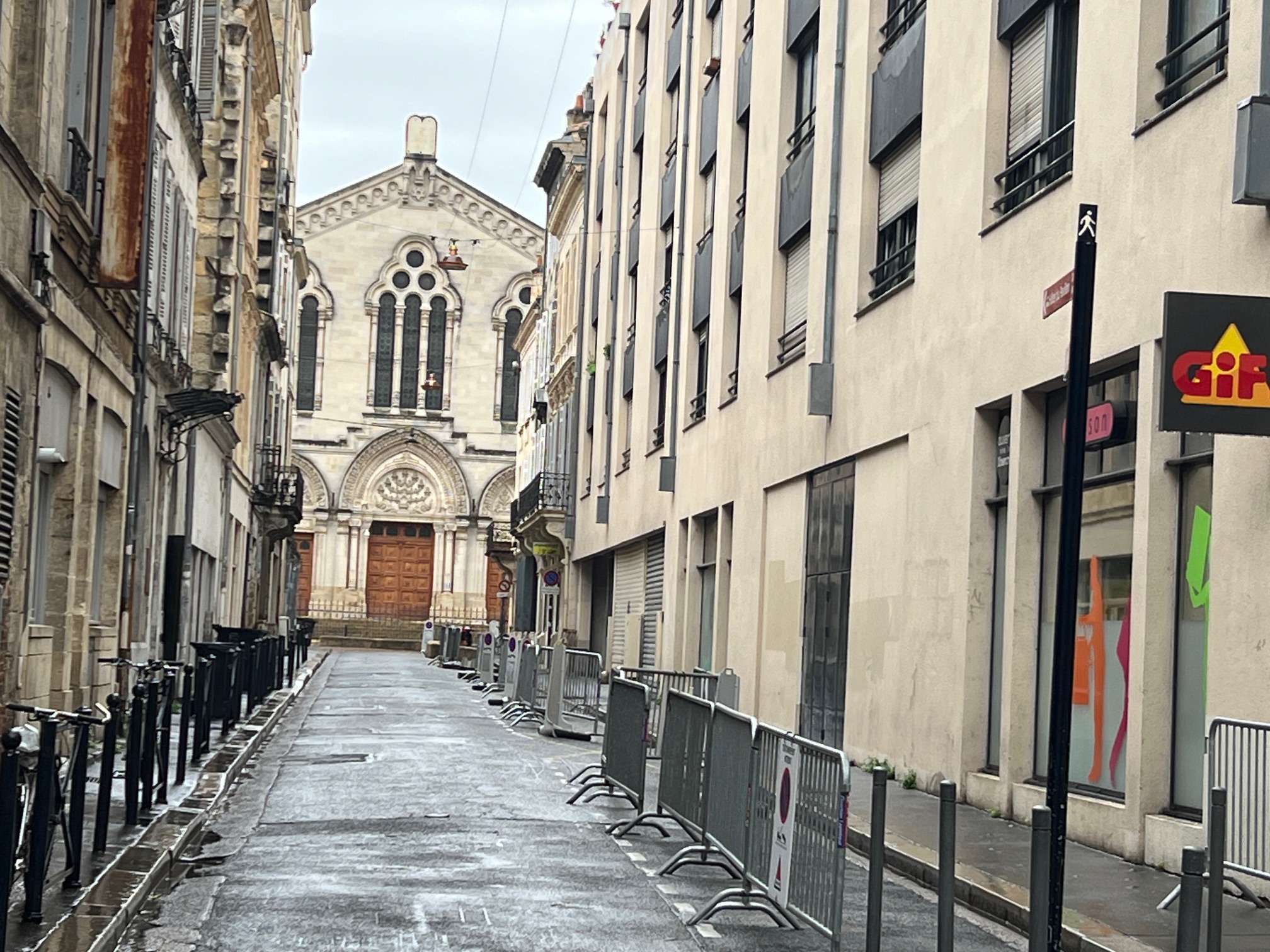 Passing the bell tower that was near our apartment, I knew I was almost home.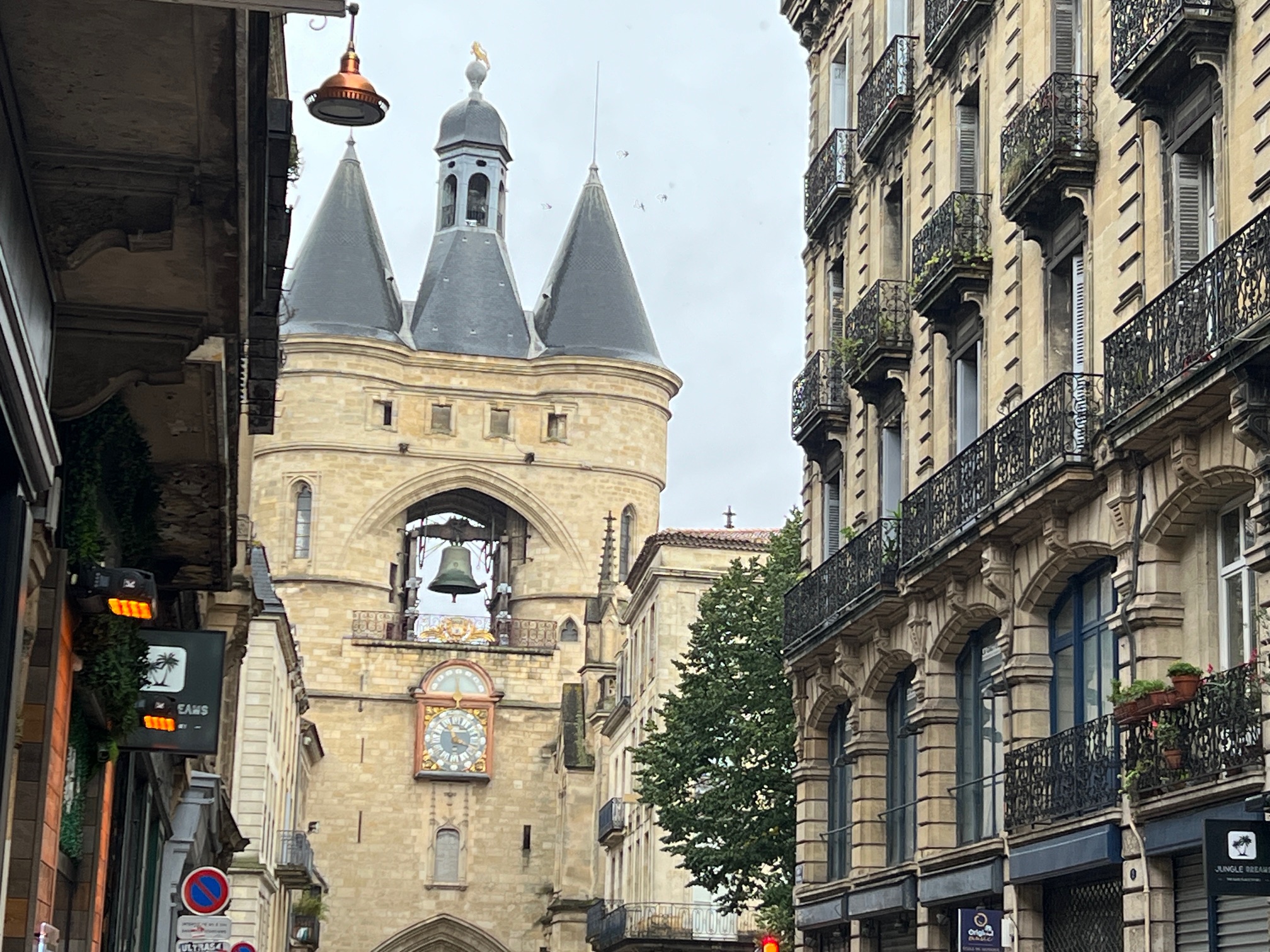 La Cite Du Vin
In the afternoon, we all went to La Cite du Vin, Bordeaux's impressive wine museum.
We walked to the museum on the lovely Garonne River walk and stopped along the way for lunch.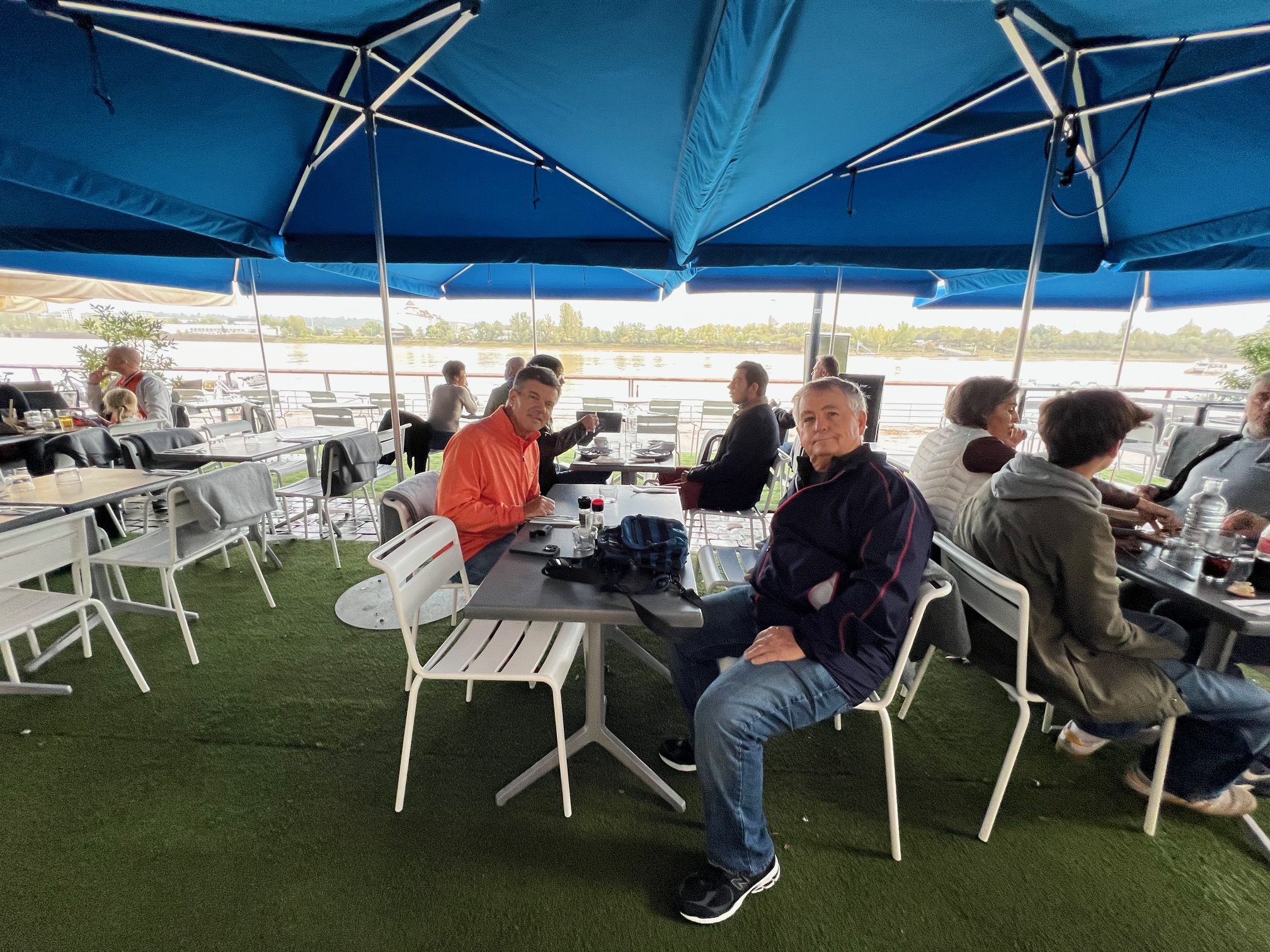 The museum's spectacular architecture creates a stunning landmark.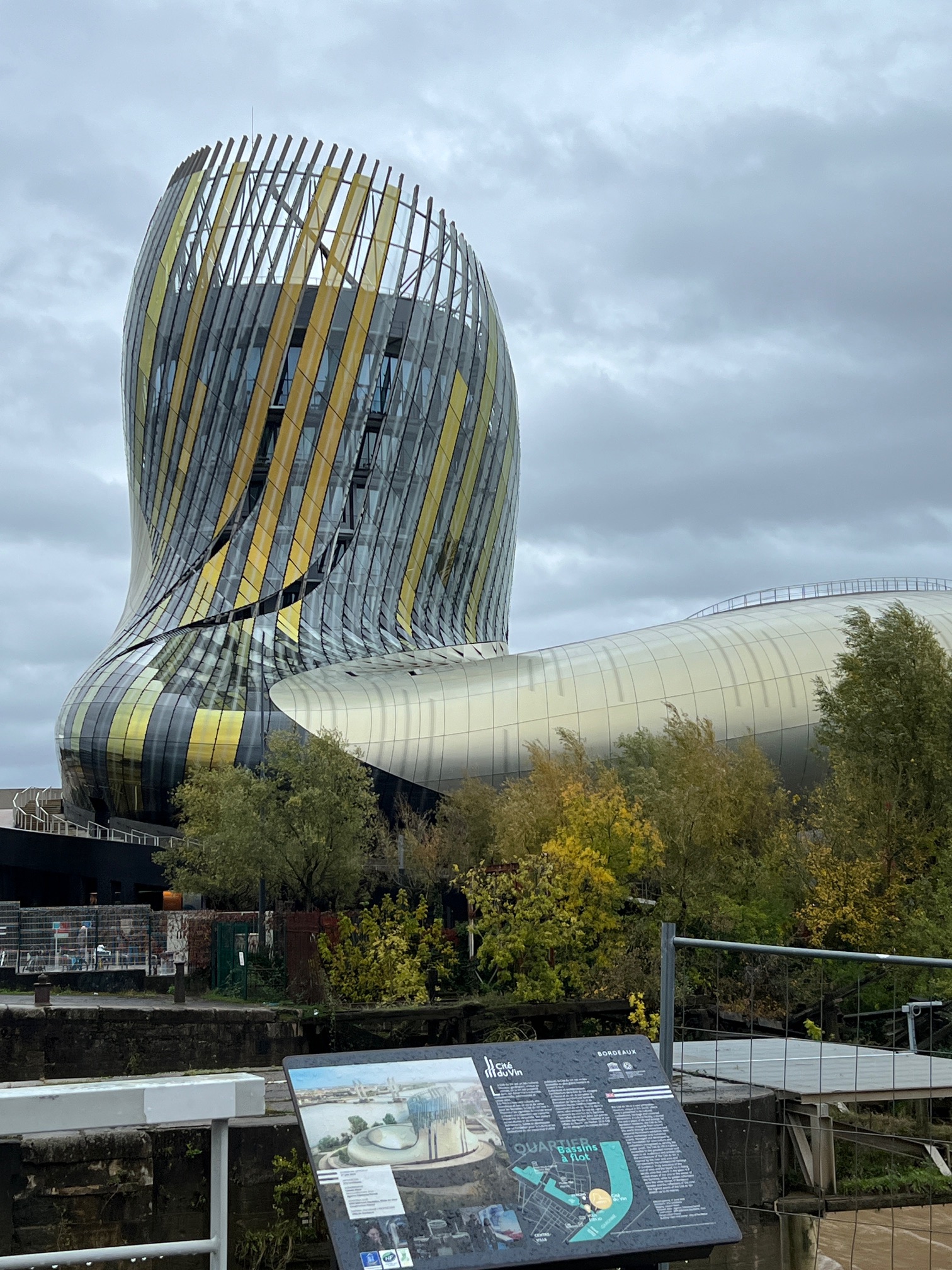 La Cite du Vin is a unique and innovative wine museum that uses immersive technology to teach the history, culture and science of wine.
The aroma exhibit was my favorite because it gave us a chance to practice identifying scents. Squeezing a little bulb released a fragrance through the brass funnel. A few moments later, a nearby screen displayed the name of the scent. More complex aroma exercises demonstrated how multiple aromas combined and how to identify them.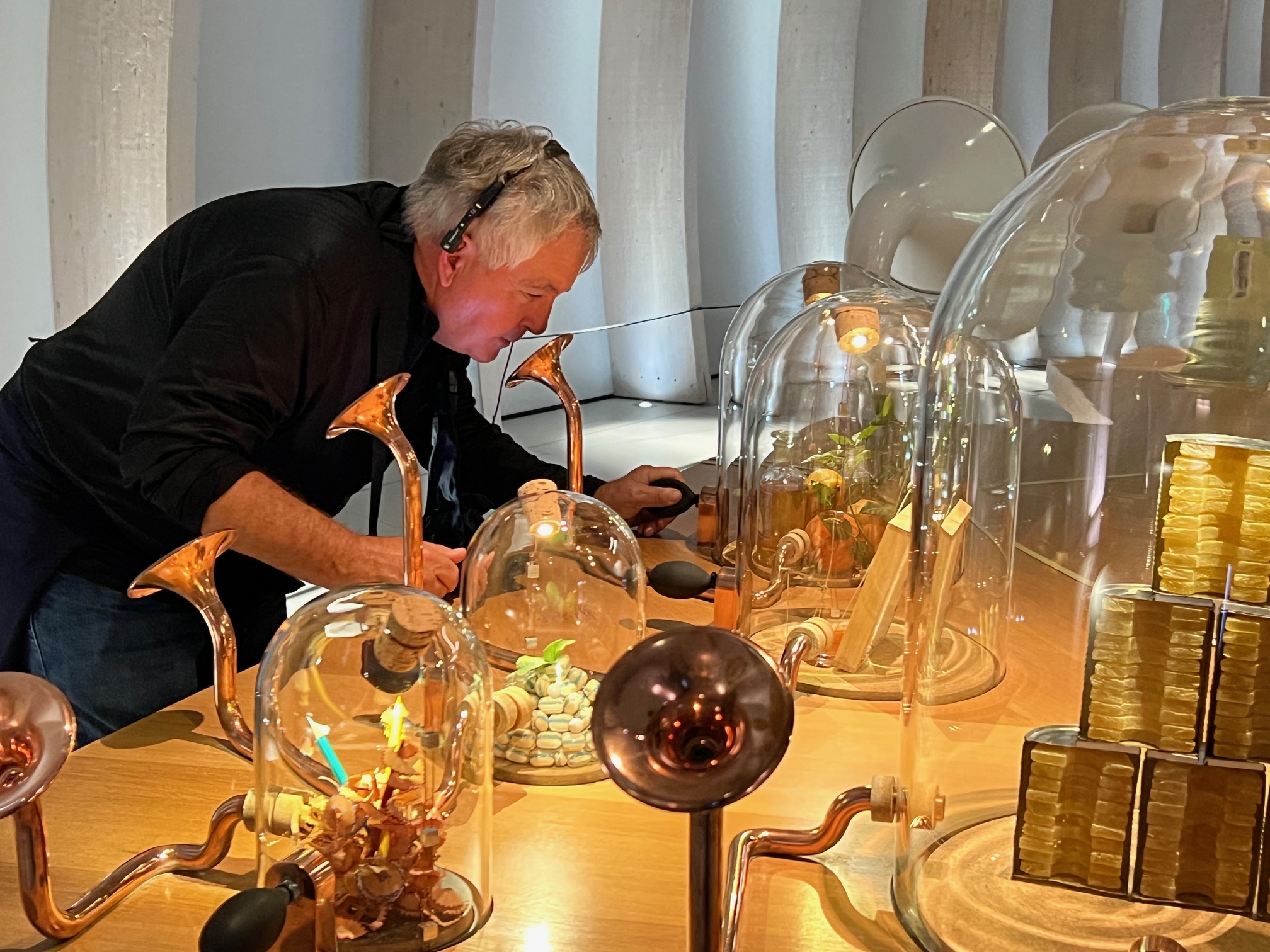 One very high-tech exhibit recreated the community feeling of gathering at a table for wine and a meal. Although we thought it was beautiful and interesting, we didn't quite resonate with the experience.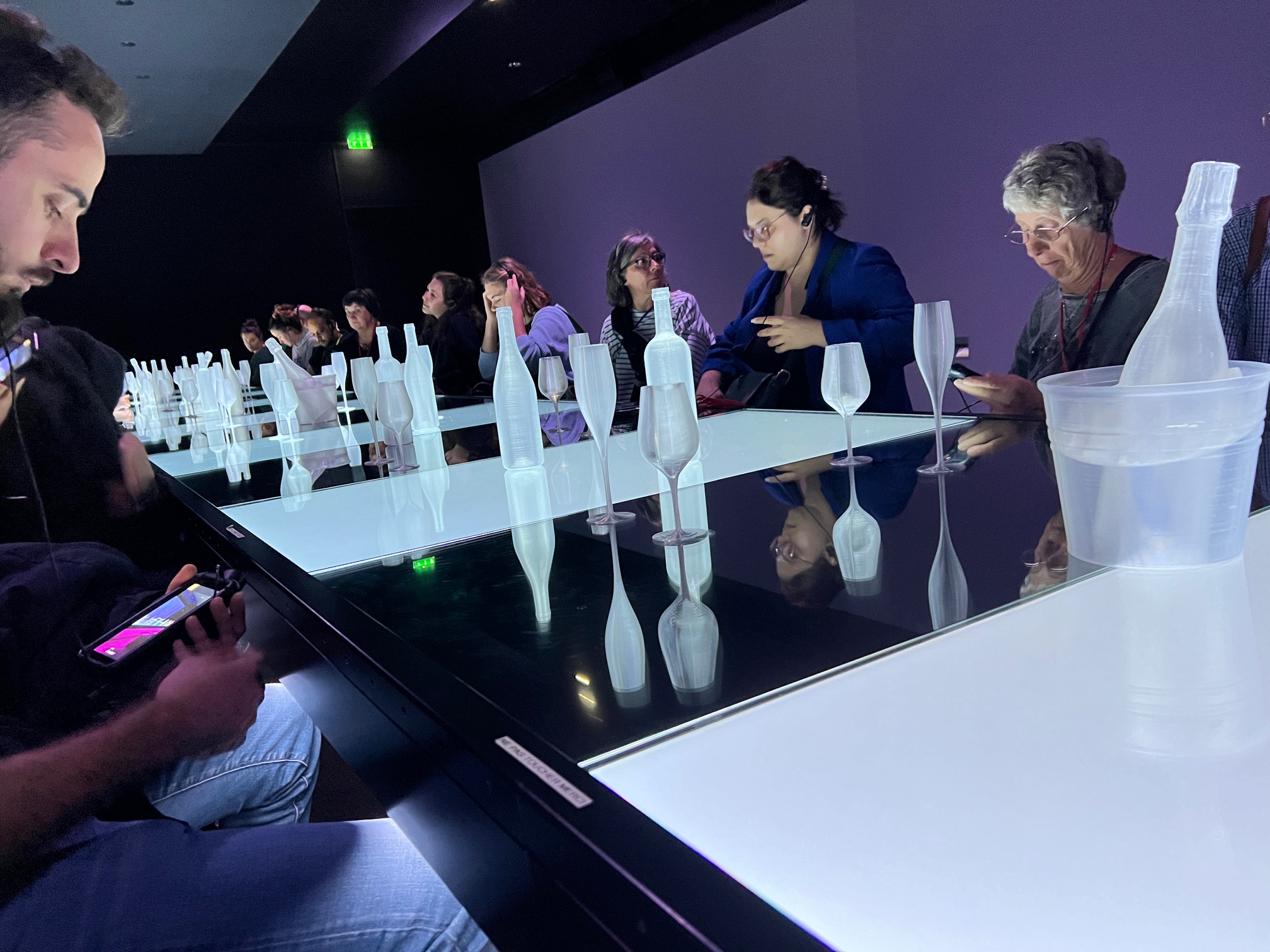 The museum did an excellent job explaining the wine-making process and the grapes used.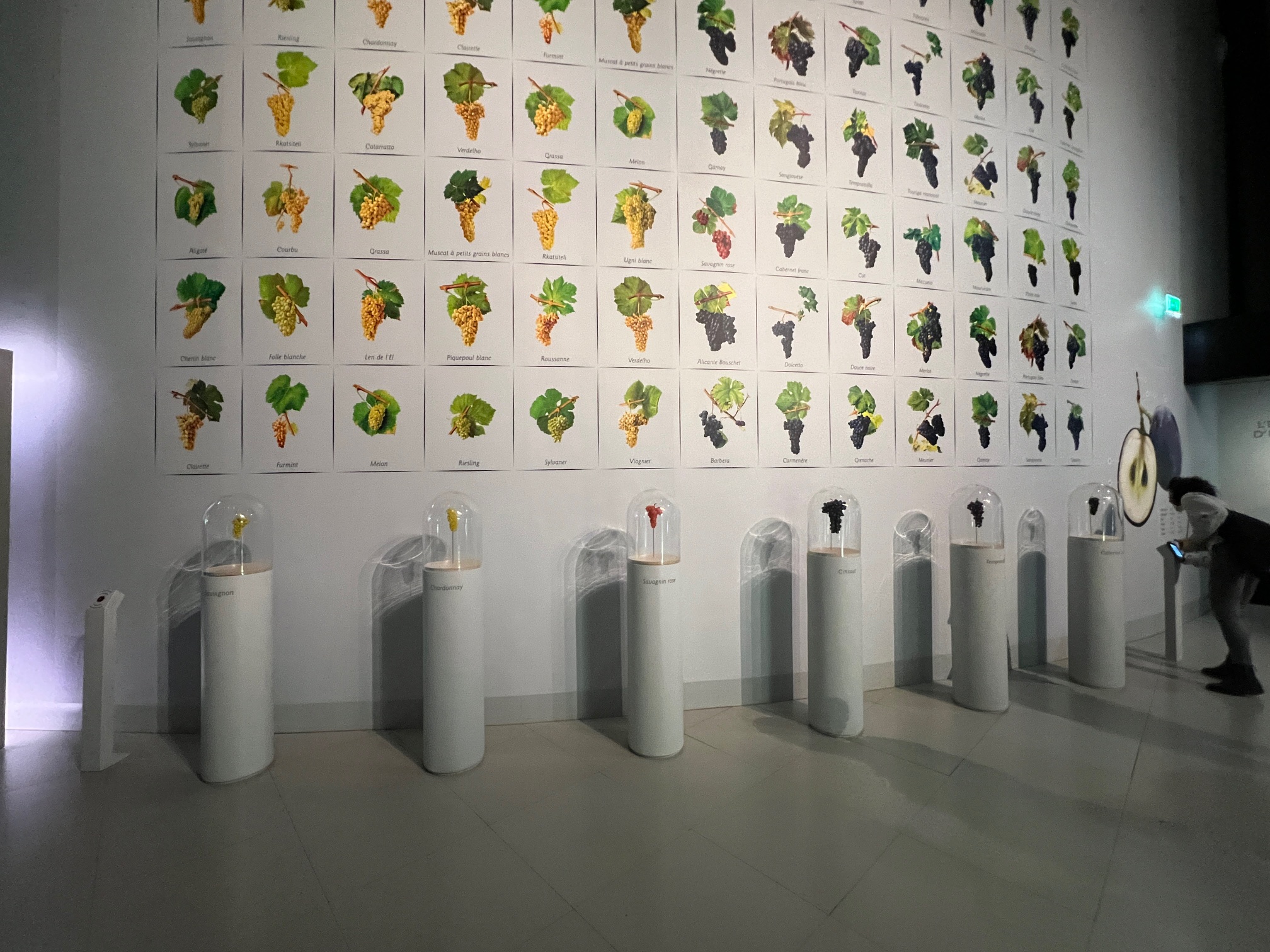 After looking at the exhibits we went to the Belvedere Room for a complimentary glass of wine.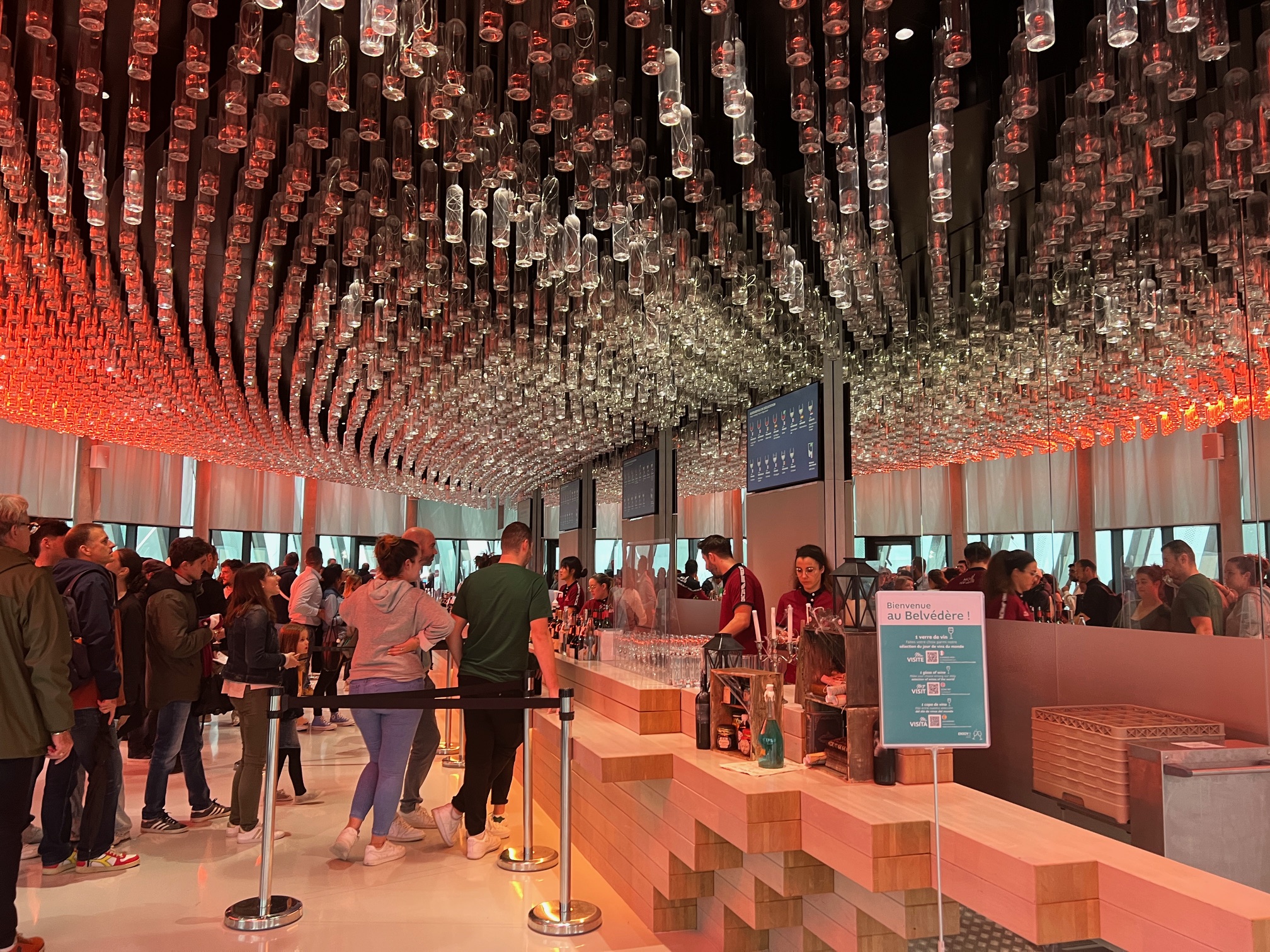 Located at the top of the museum, it provided panoramic views of the city. Being in the warm tasting room looking out at the misty city felt so cozy.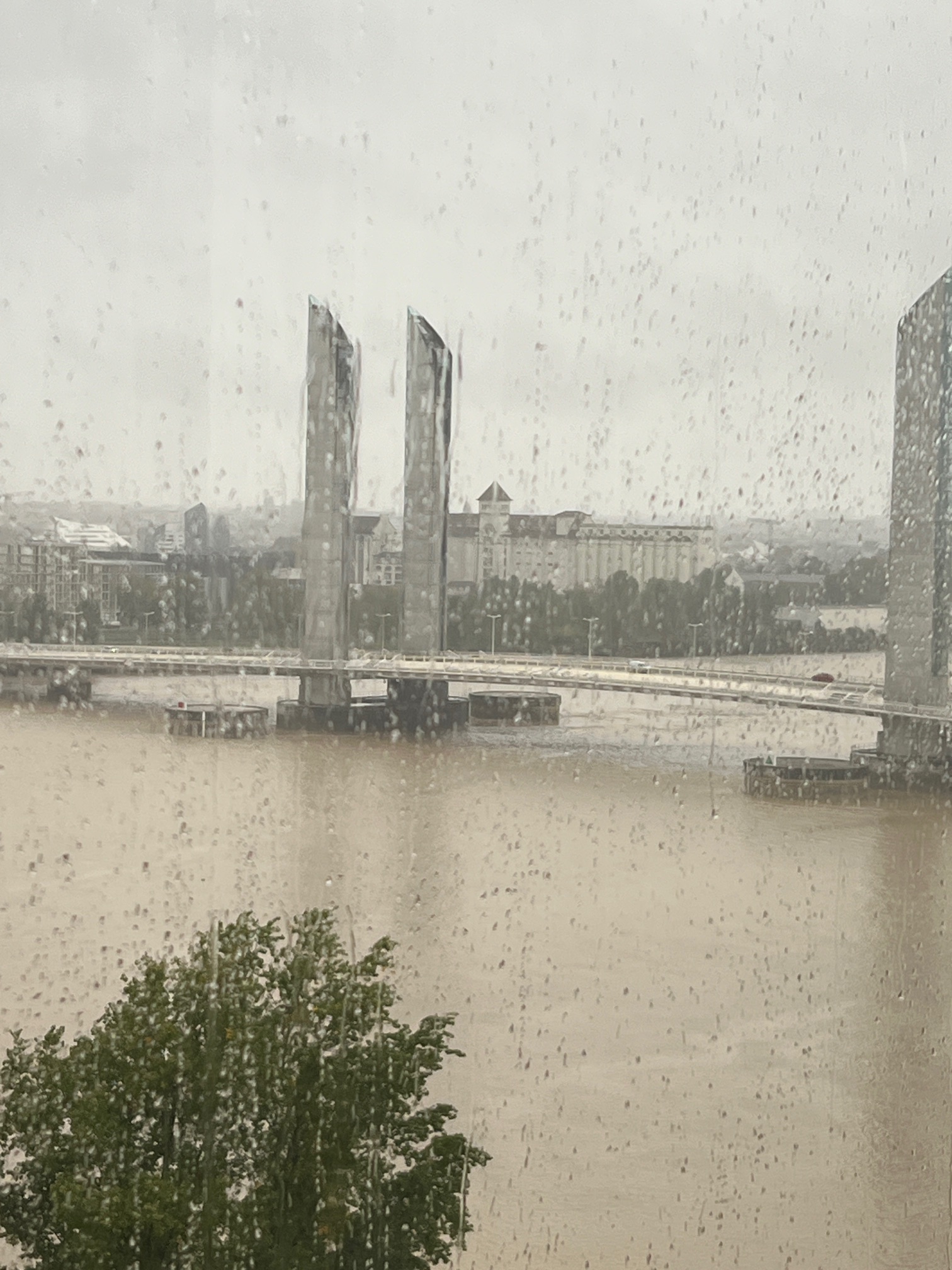 Dinner
Based on a recommendation from Sophia, we went to Le Mirabelle. for dinner. We wanted a great last dinner in Bordeaux and we definitely got it. The restaurant was small and so French.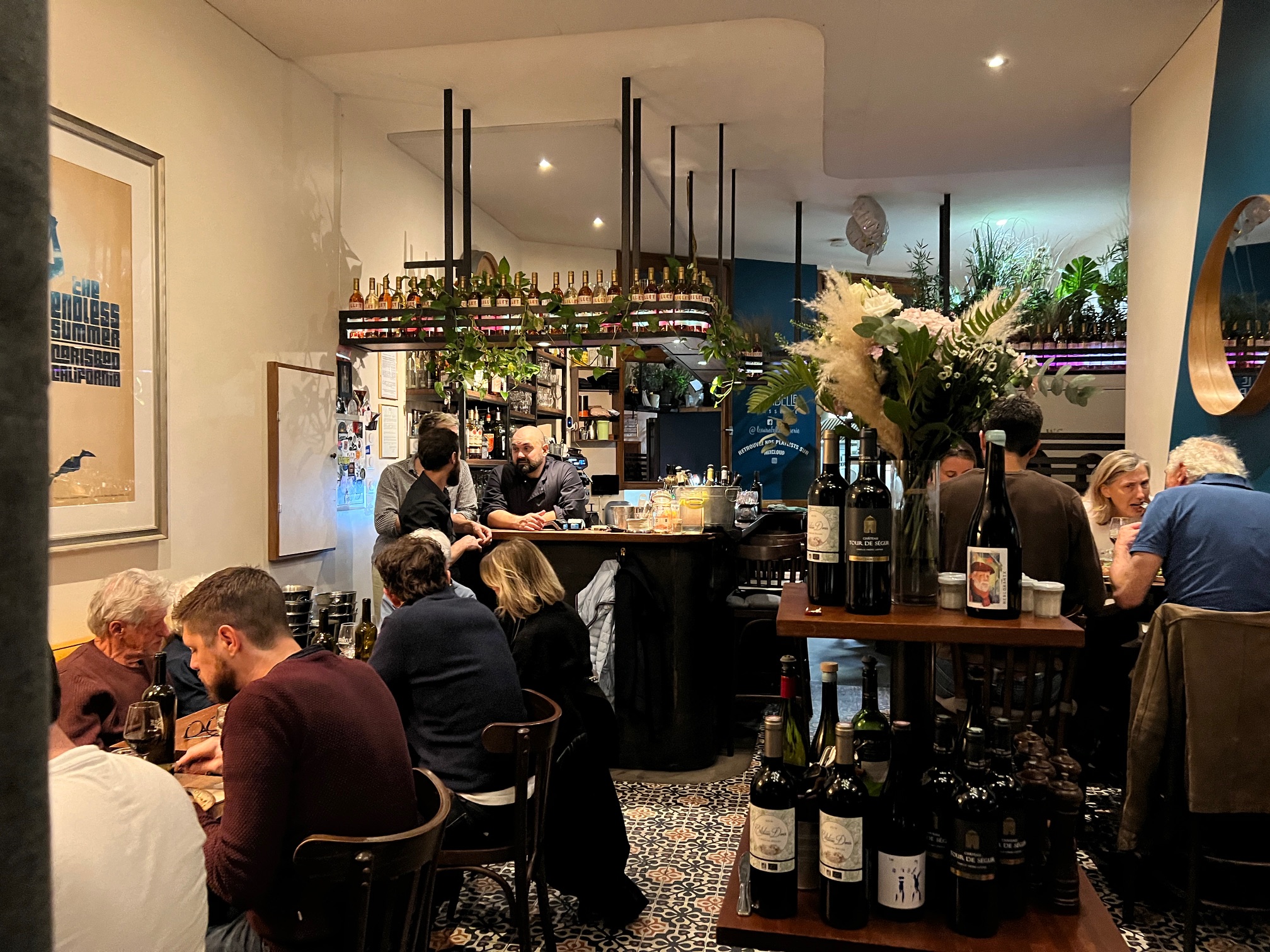 Sophia told me most Bordelais restaurants have one or two vegetarian meals on the menu. Le Mirabelle had only one, but it was the best vegetarian dish I have ever had.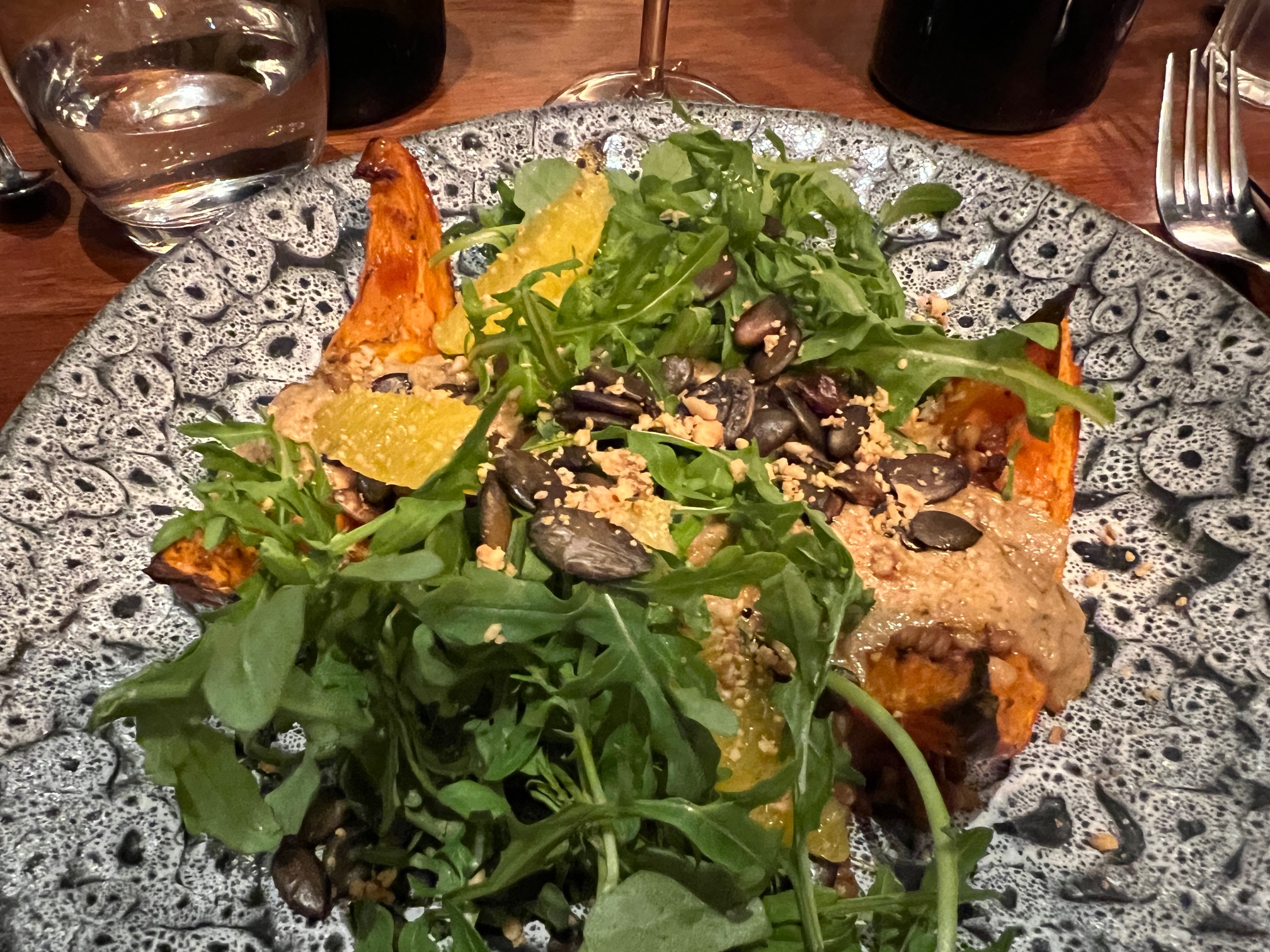 Some people describe Bordeaux as "Little Paris." After falling in love with this charming city, I must agree.