Today we toured two wineries in the Martina Franca area of Puglia. Both wineries produce about 850,000 to 900,000 bottles of wine per year, mid-size wineries for the area.
Terrecarsiche Winery
Terrecarsich Winery is in Castellana Grotte, about a half hour from Martina Franca. Anna, our guide, was enthusiastic and fun. Although not much was going on the day we were there, she walked us through the process and explained the machines they use. The winery uses oak barrels from different countries to impart different flavors.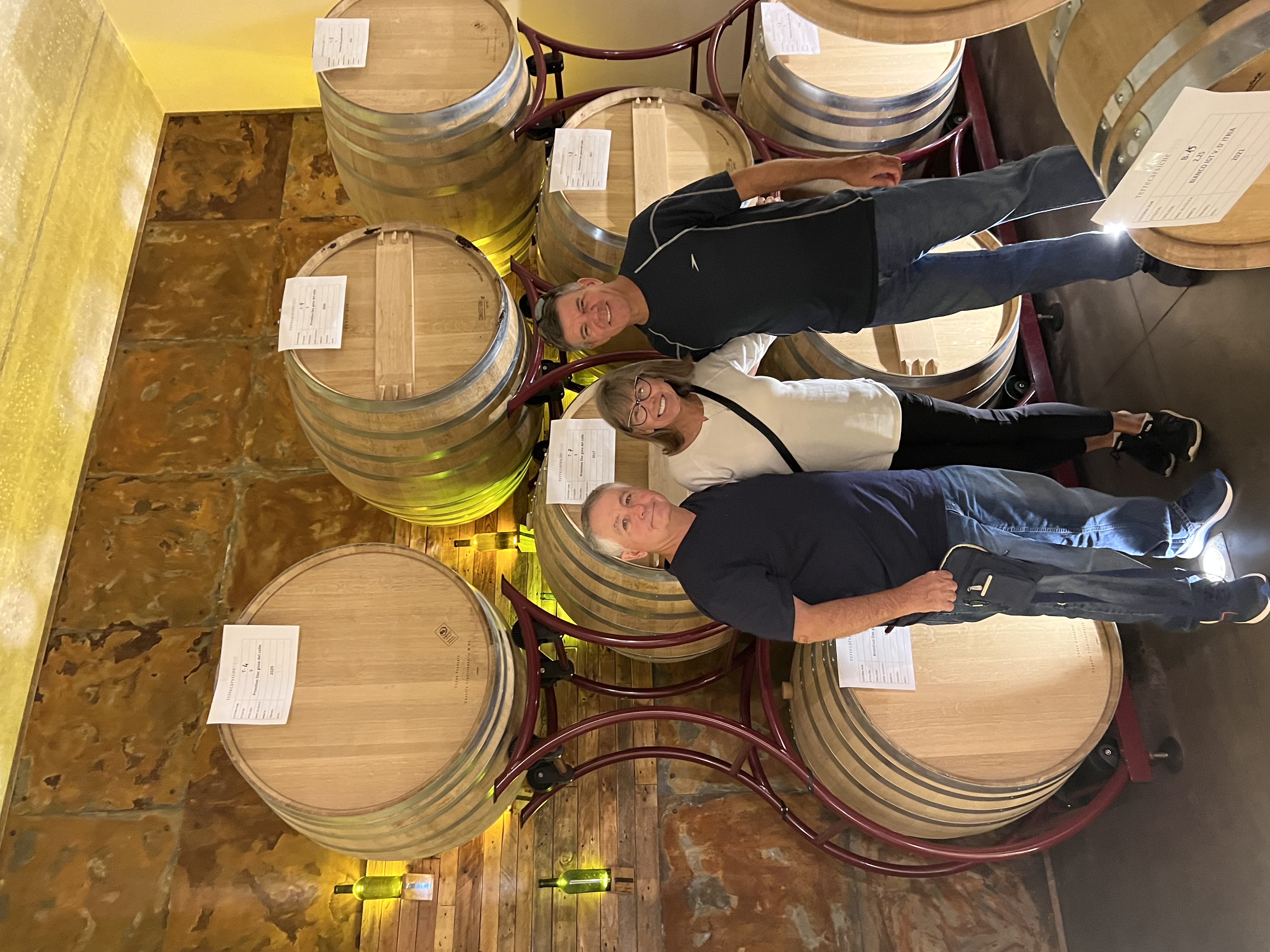 After the tour, Anna took us to the tasting room, always a wine tour highlight.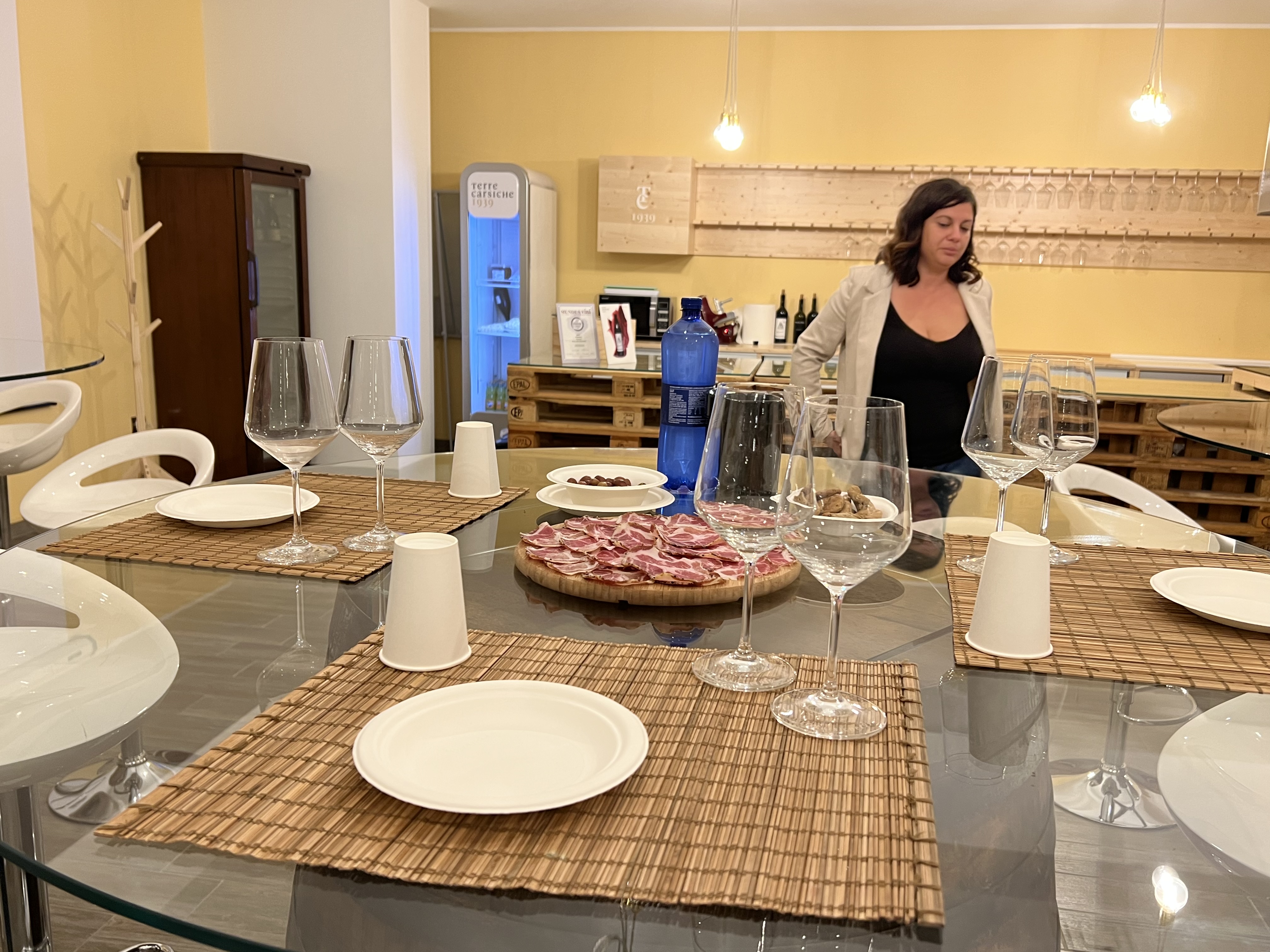 We loved the wine and wanted to order some but discovered that shipping wine home now was very different from when we visited in 2019. At that time we could ship home a case of wine for about 10 euro a bottle. Now, it is about 400 euro to ship home a case of wine. So, sadly, we only bought one bottle of our favorite to drink while we are here.
Anna invited us to an Italian wine show in Miami in April, so hopefully we will see her again and be able to buy some of her wine.
Coppi Winery
Coppi is an organic winery in the Turi area. Roberto, our guide had just gotten off a fourteen-hour flight from Tokyo but still was energetic and passionate about wine, food, family, and the environment. Much of our tour was outside and Roberto talked about the unique aspects of Puglian climate that contribute to producing great wine.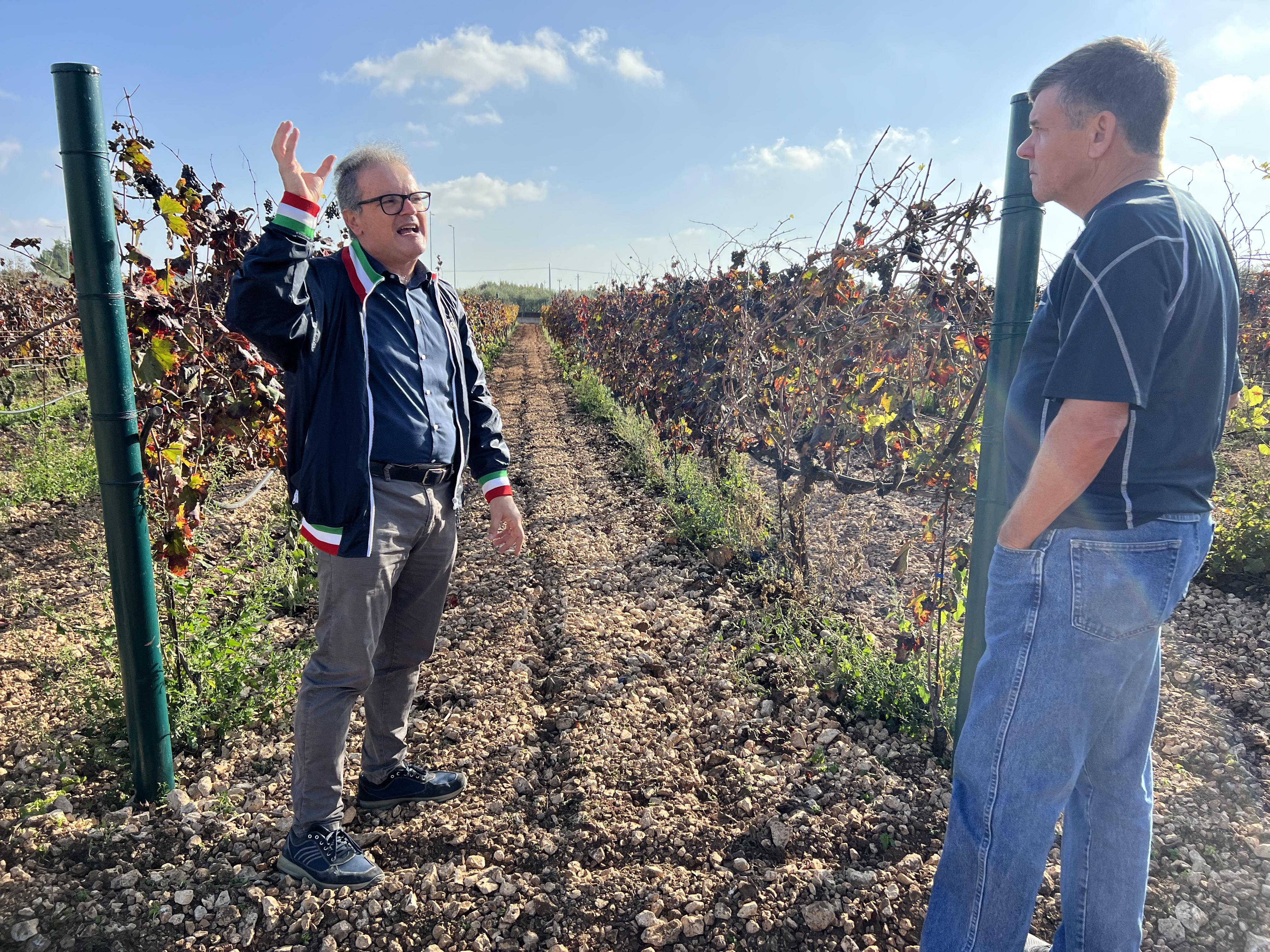 Coppi has their own solar farm that generates more power than they need during the day. Because they don't have a battery to store the power, they sell the extra and buy power in the evening.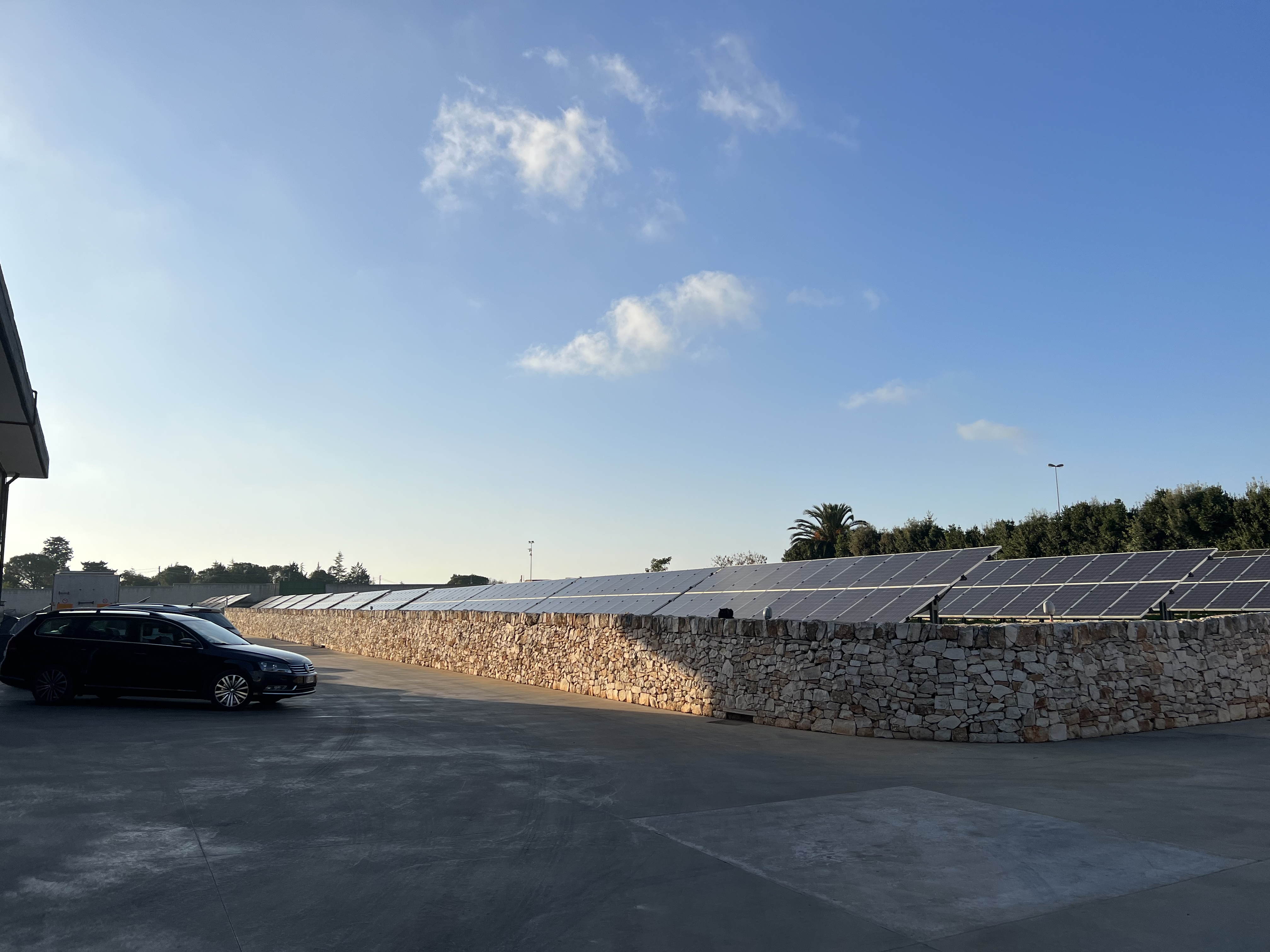 All of the grapes are carefully picked by hand. When we tasted the only grape variety that had not yet been harvested, I was surprised to find the grapes sweet and tasty. Most wine grapes I had tasted in the past were sour.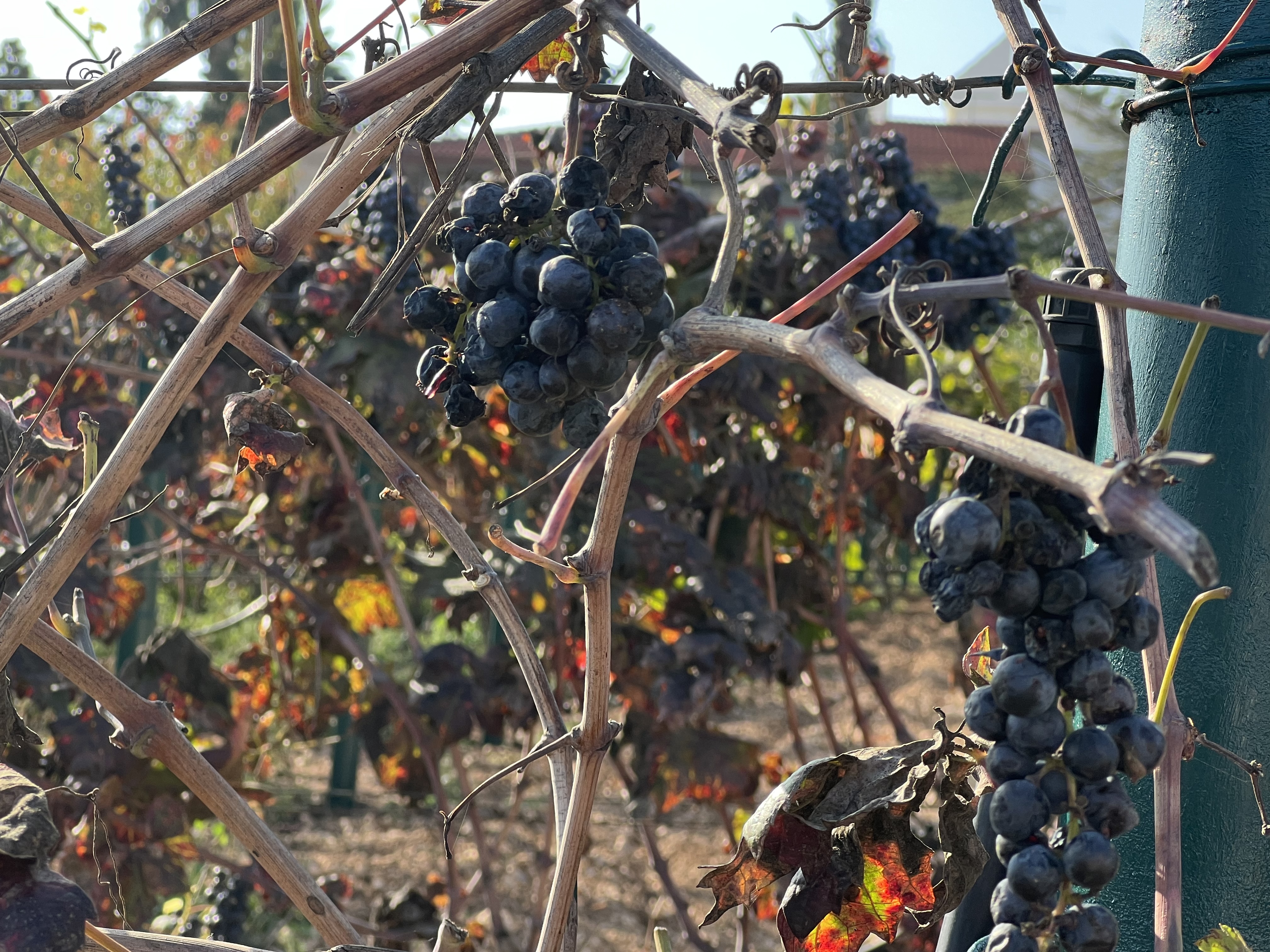 The winery was such an interesting combination of large-scale production and small-scale family values. Members of the family run all aspects of the winery and each generation carries on the name of the founder, Antonio Coppi.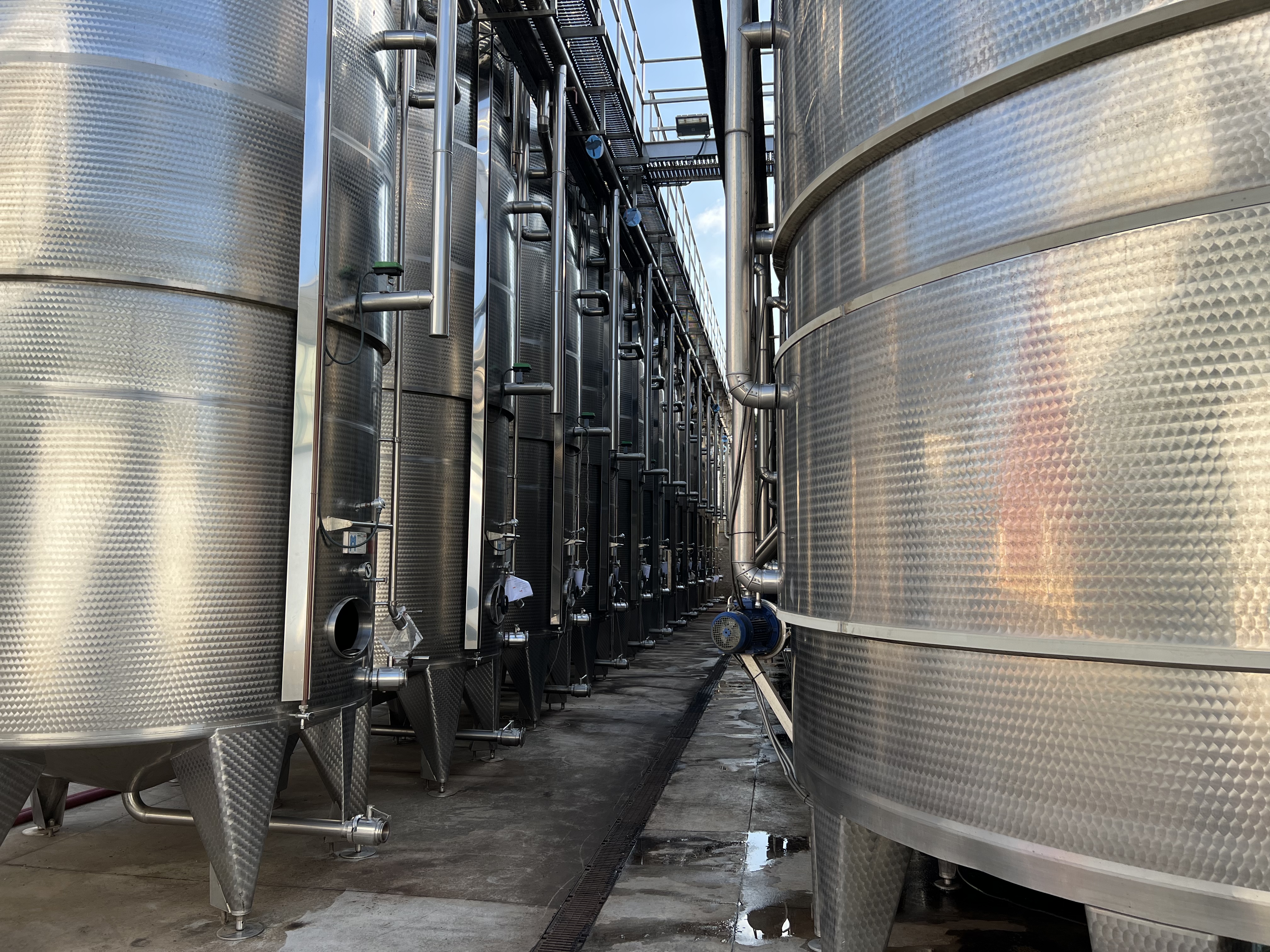 During the tasting, Roberto talked about the family's dedication to quality. And not just to producing quality wine-also quality relationships, family time and food.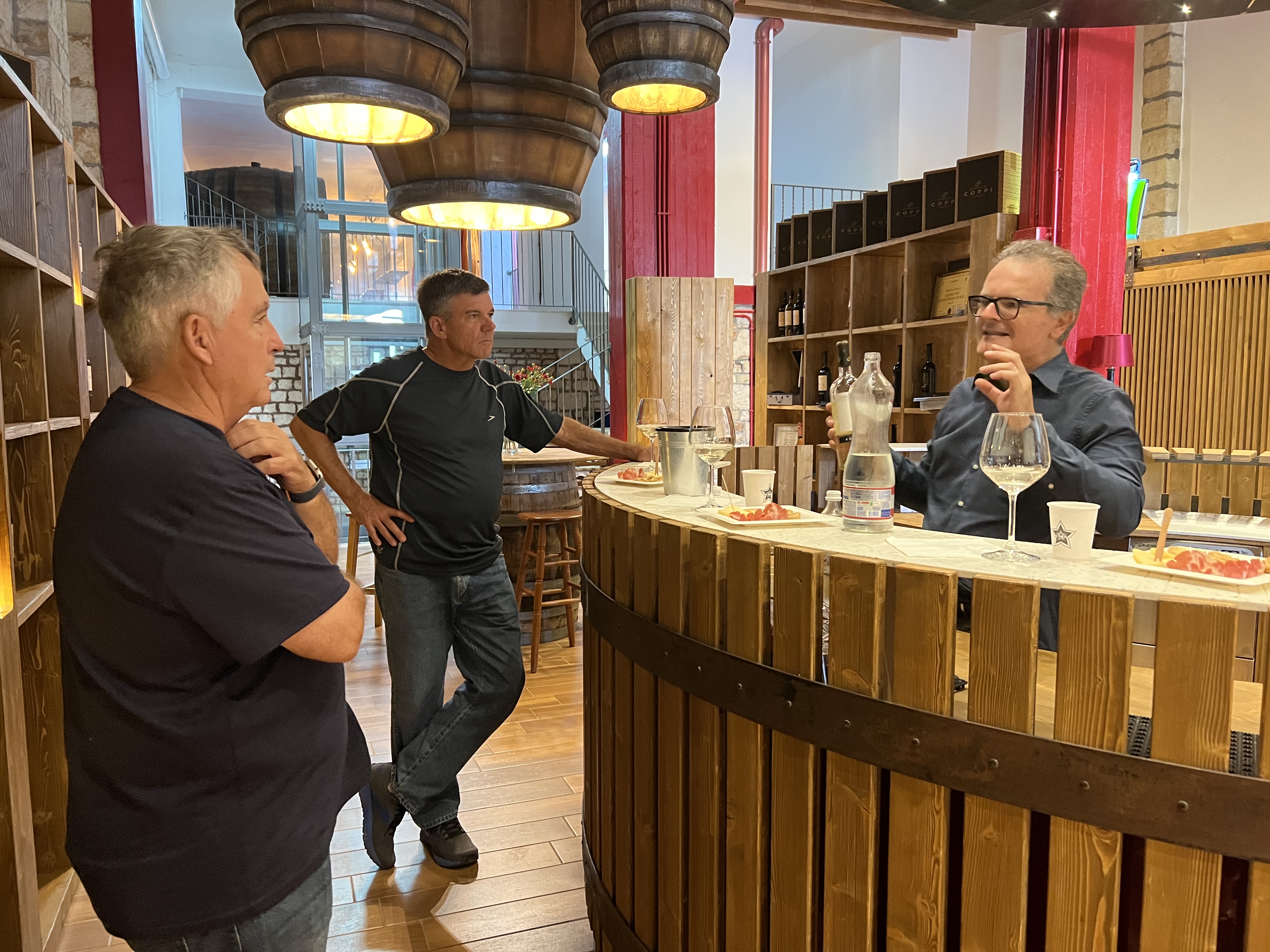 Before we tasted our final glass, a wonderful sparkling wine, Roberto showed us the family's other passion-vintage cars. There were at least thirty cars in another area of the winery.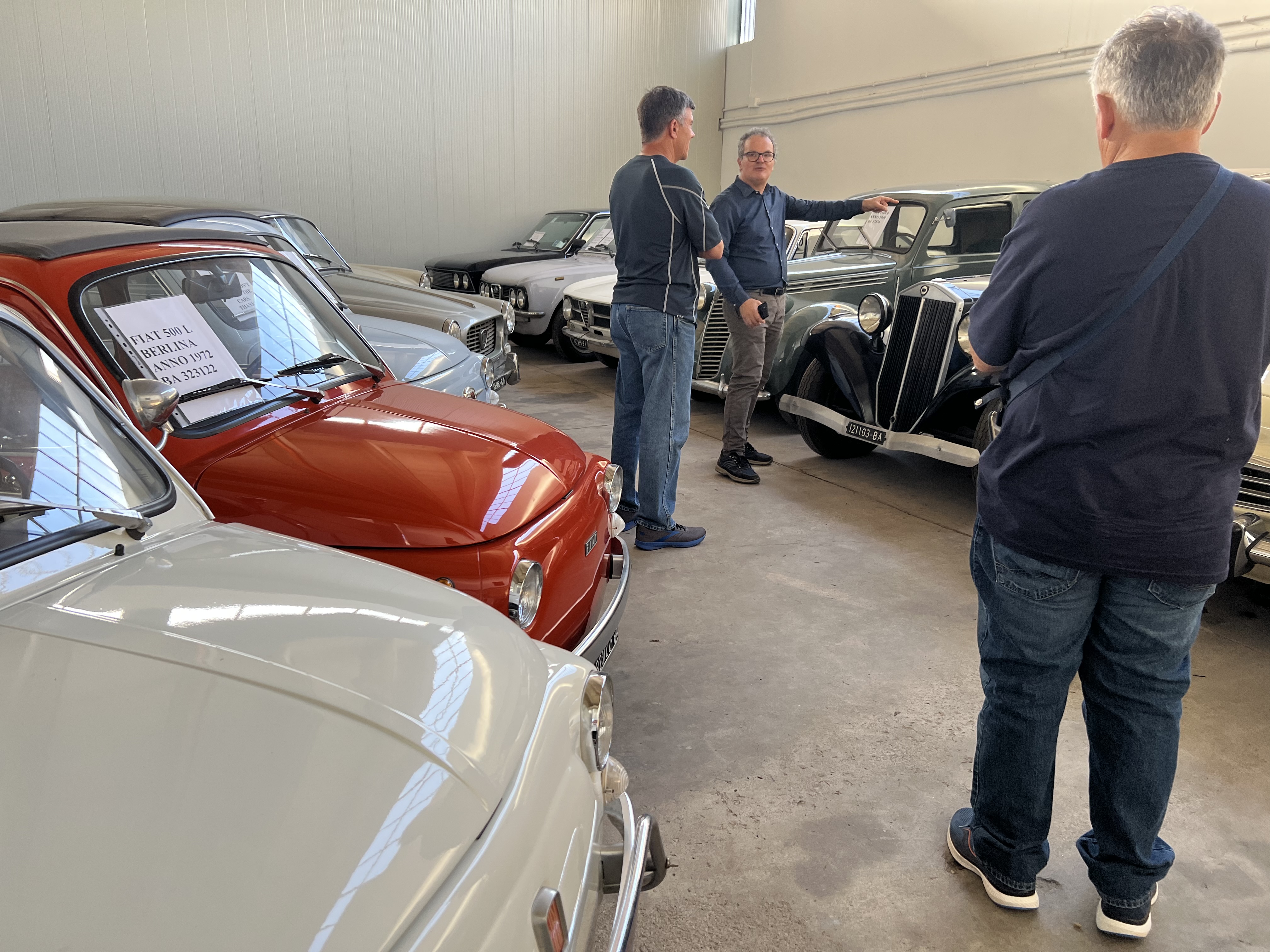 I left Coppi Winery totally enchanted with their culture, lifestyle and values.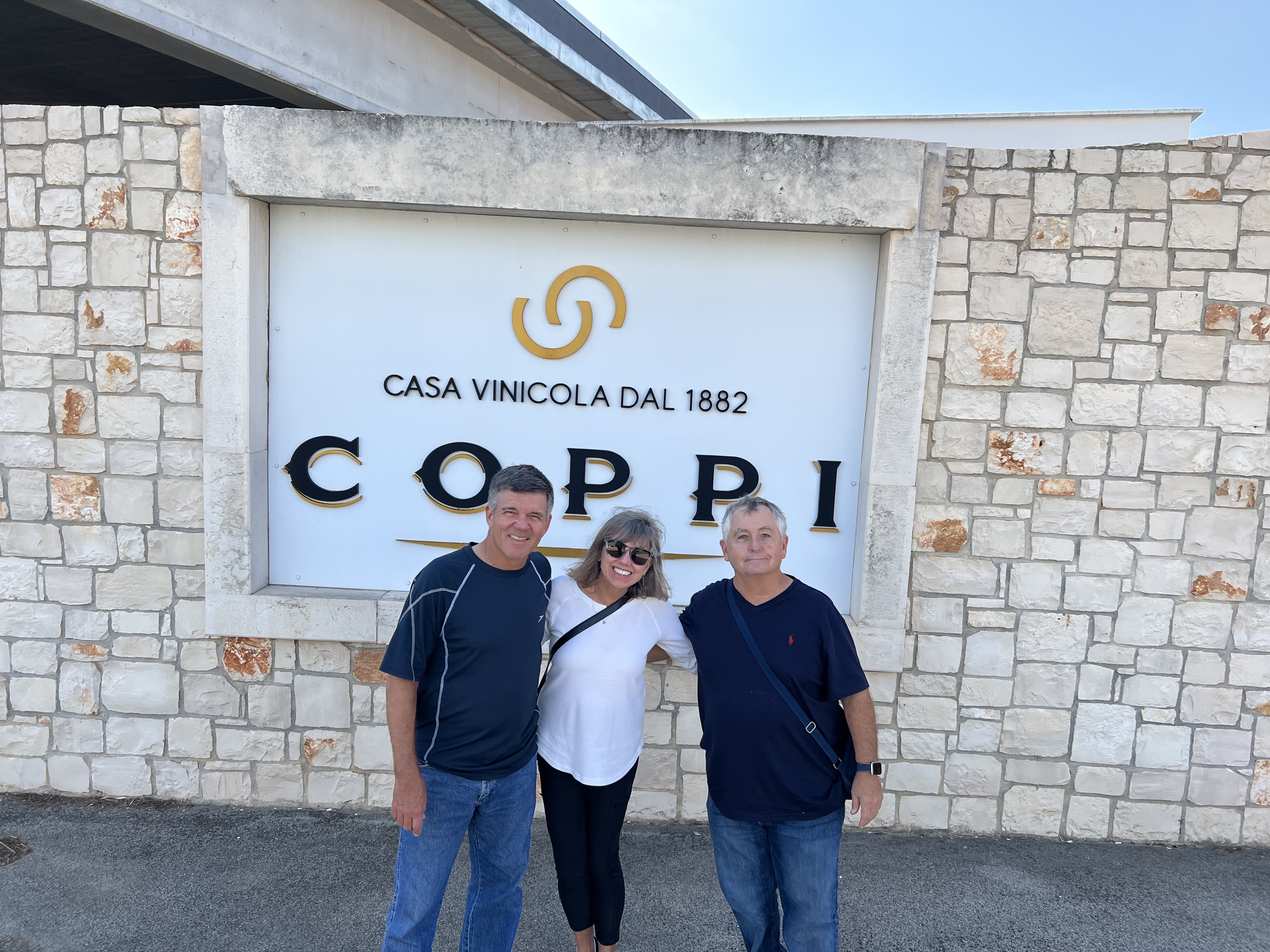 Caves
Puglia is known for its many caves. Because you need to reserve in advance, and I wasn't sure how it would fit into our schedule, we didn't have tickets for a visit. I told Anna this when she related how the winery used to store their wines in the caves for the constant temperature. She offered to call Grotte di Castellana and set up a shortened tour for us so we would have time before our next winery visit. She wrote a name on a piece of paper and told us to bypass the ticket line and ask for Francisco. When we arrived Francisco was waiting for us with a big smile and welcome.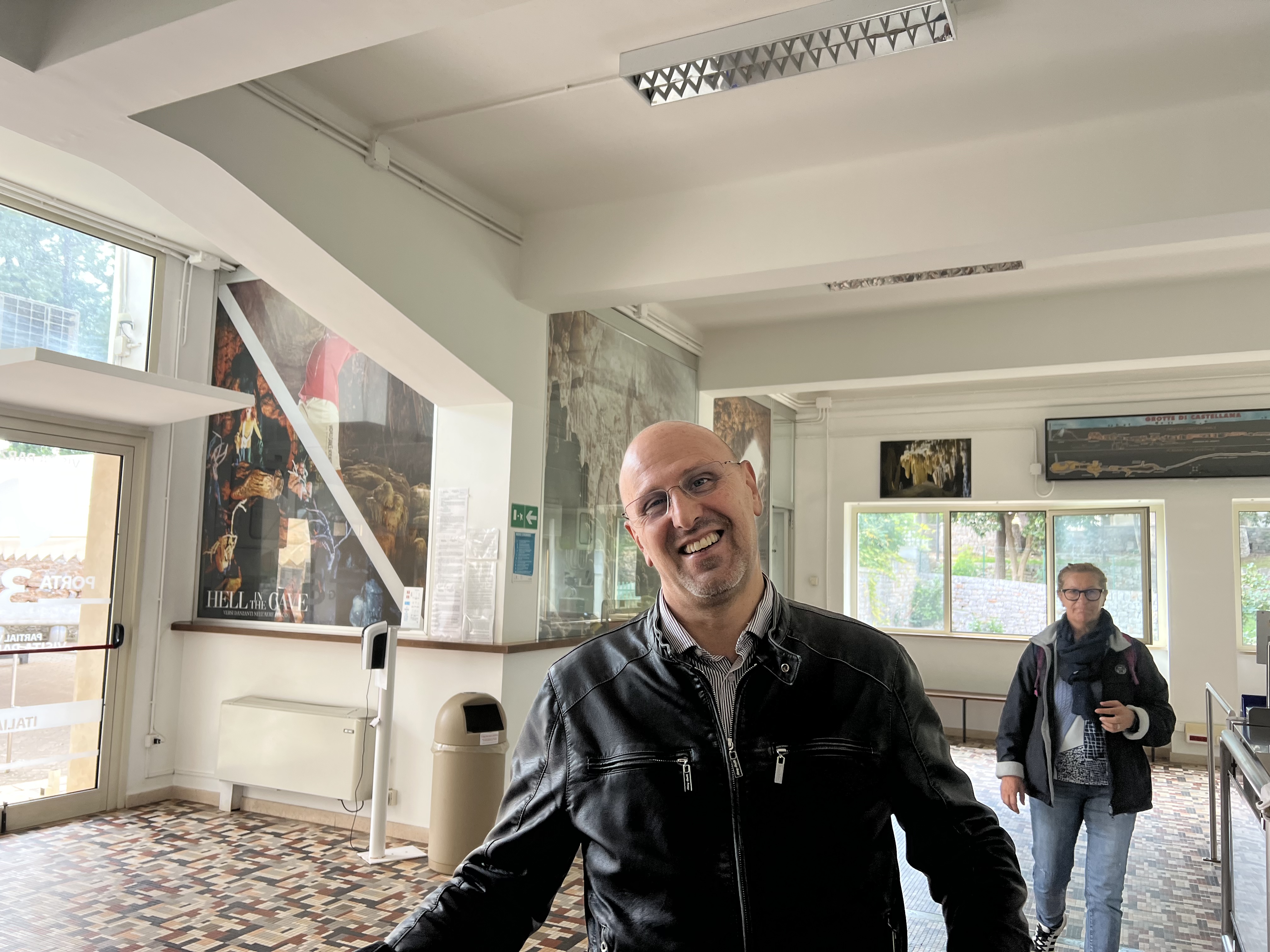 We climbed a lot of steps to get to the caves located 70 meters underground.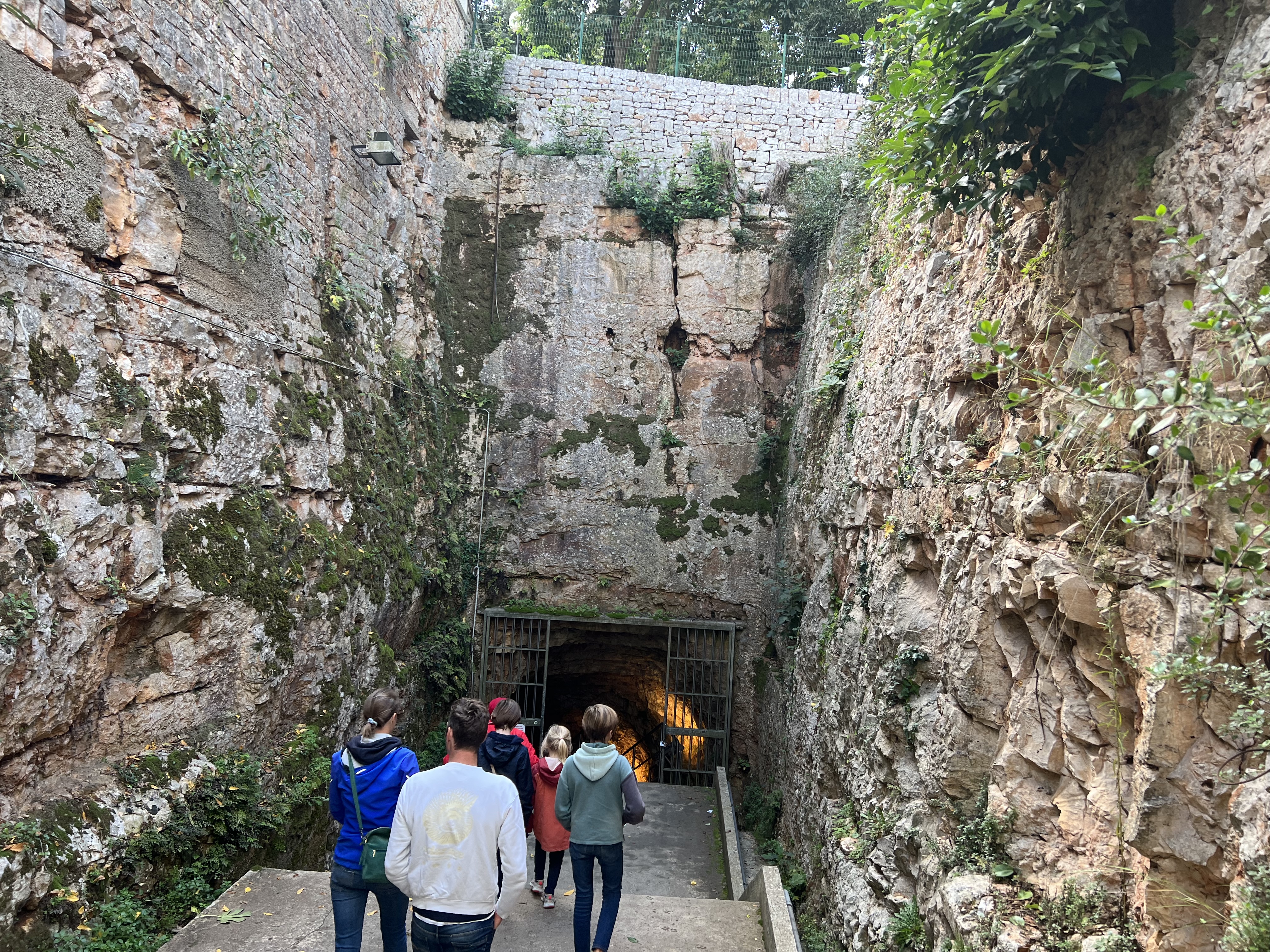 There was not enough time to see all 3 km of the cave system, but we saw enough to appreciate its beauty.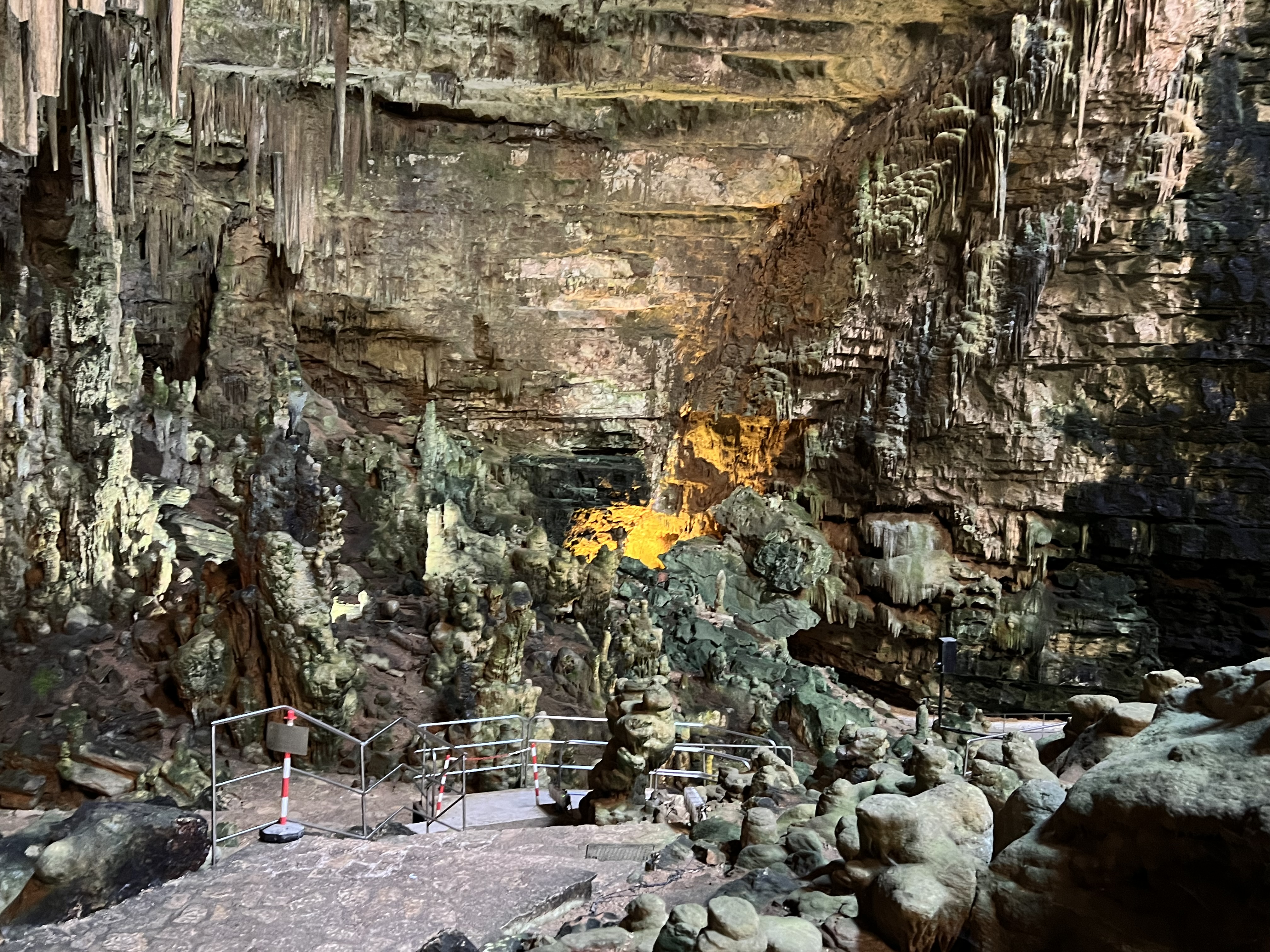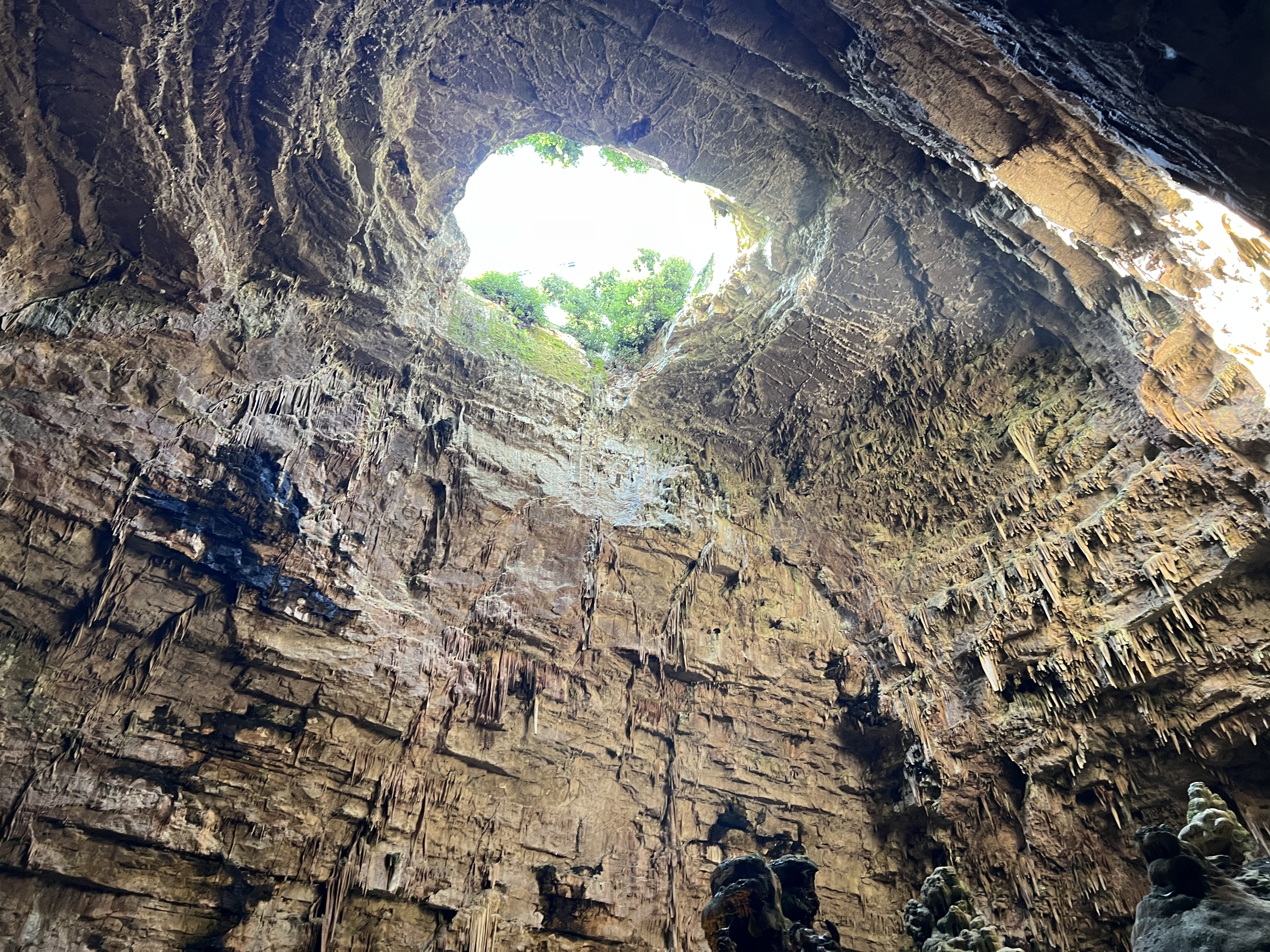 Last Night in Martina Franca
Dinner at Gotha was a lovely ending to our time in Martina Franca. The restaurant, service, food and presentation were excellent. My favorite part of the evening was the waiter bringing a tray of fresh-that-day, local porcini mushrooms to our table and describing the salad they were making with them. Of course, we ordered the salad, and it was amazing.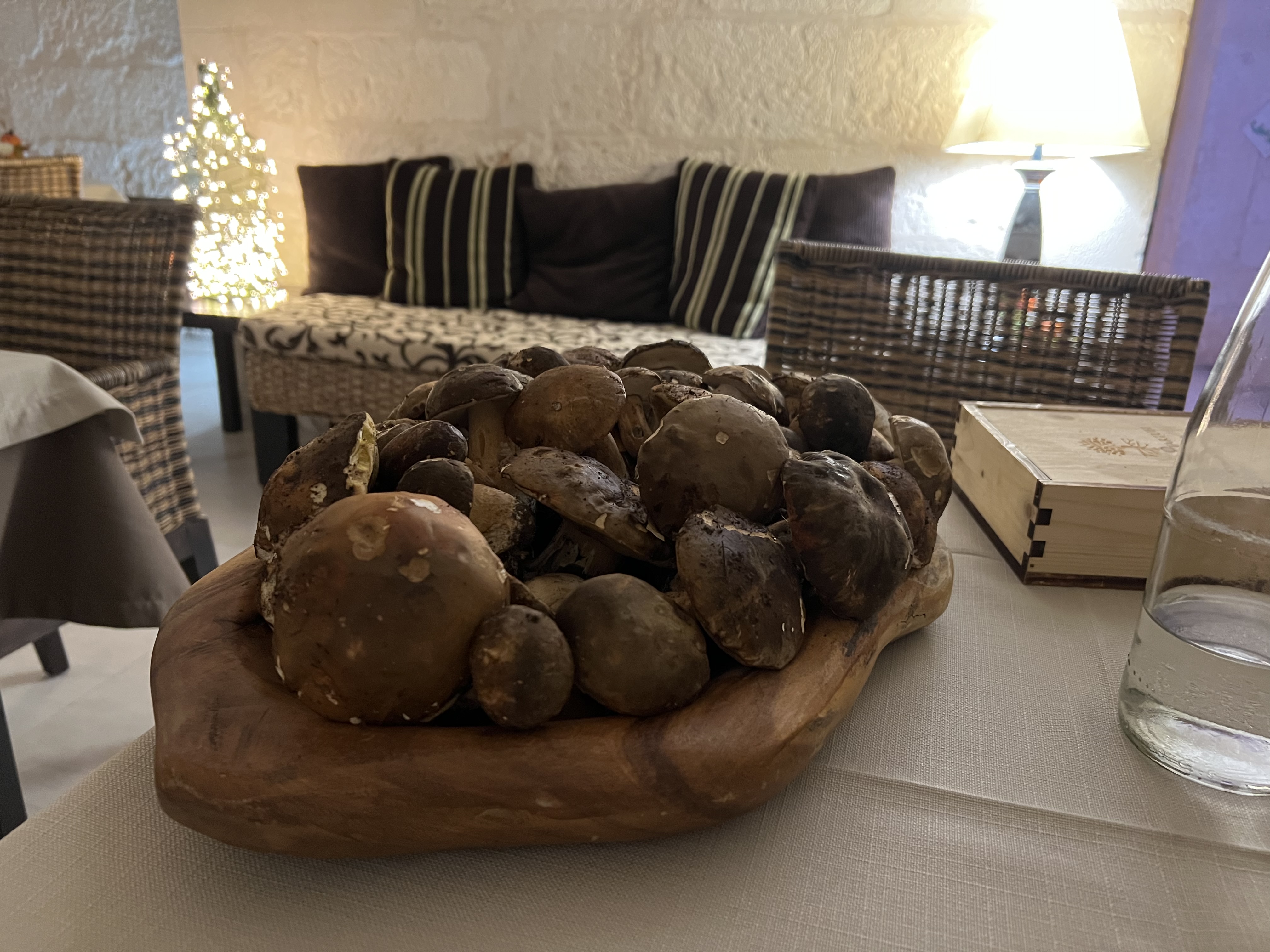 I am sad to leave Puglia and the wonderful people we met here. We definitely did not plan enough time in this beautiful area and are already talking about a return visit.