Bushmills is a small town about 10 miles from Portrush and home of the oldest licensed whiskey distillery in the world. We made the beautiful twenty-minute drive from Portstewart to tour the distillery.
Dunluce Castle
On the way there, we saw Dunluce Castle. The castle ruins date from the 16th and 17th centuries, but there is evidence of settlement from the first millennium. The castle served as the setting for House of Greyjoy in Game of Thrones. Although I didn't watch the show, I know it is really popular. So popular, in fact, that Game of Thrones fans can take a tour of many of the 25 Northern Ireland settings used in the show.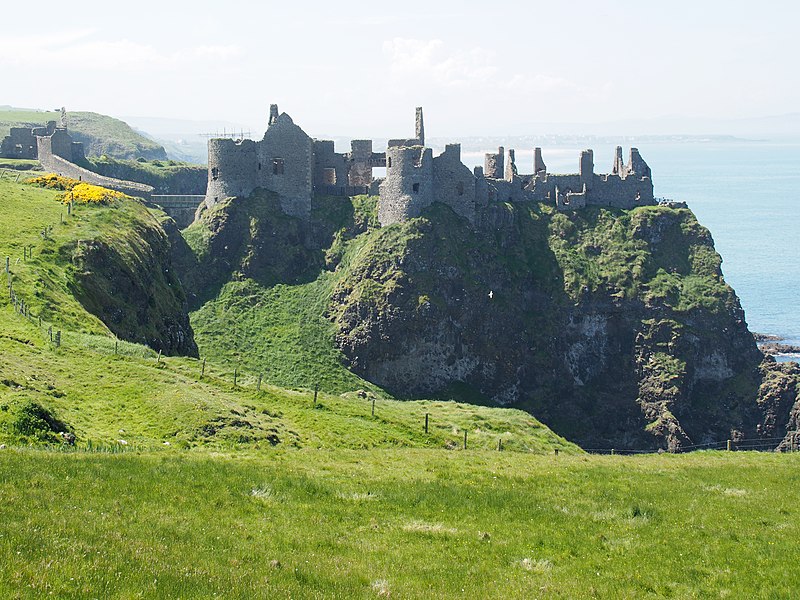 Bushmills Distillery
Although whiskey had been distilled in the area for about one thousand years, James I officially granted Bushmills a license to distill whiskey in 1608.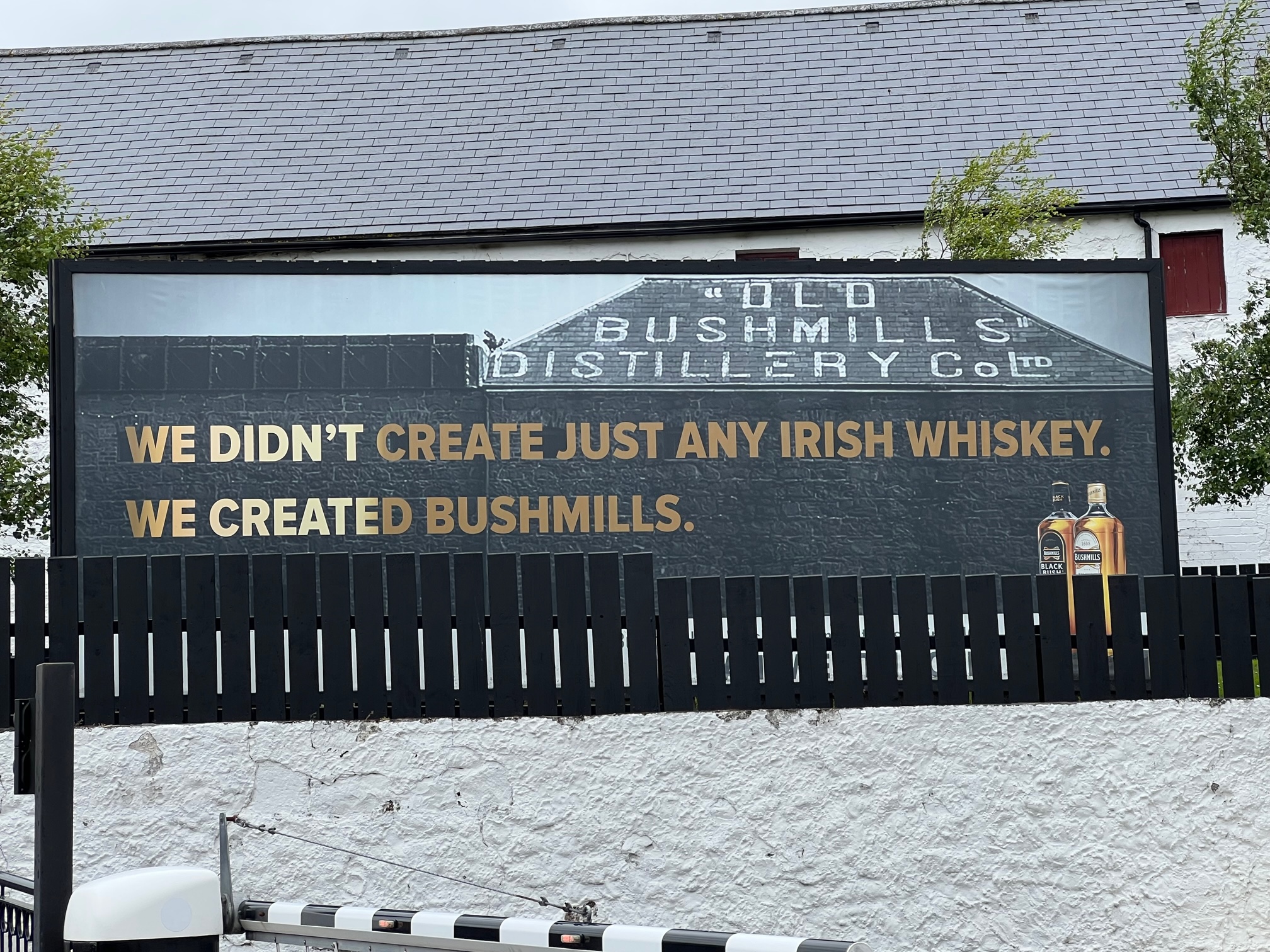 The distillery did not allow photography during the inside portion of the tour because the alcohol content in the air was so high that a small spark from any technology could cause an explosion. Ruth, our guide told us of an employee who was working when there was an explosion. The explosion propelled him across the room and out a window. He survived but was found wearing only his tie and boots. The explosion blew away the rest of his clothes.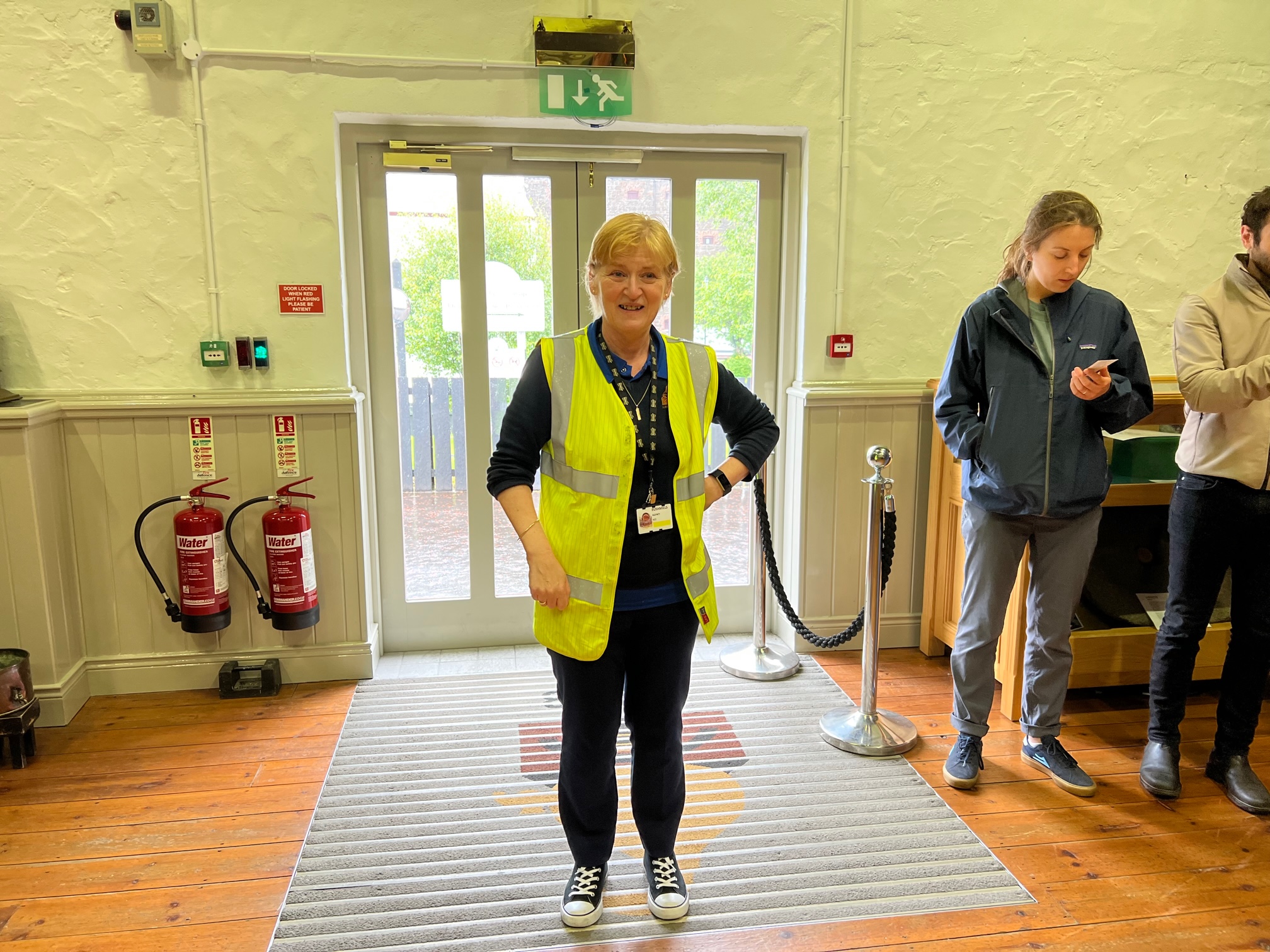 Irish whiskey and Scotch whisky are different in more ways than their spelling. They are made from different ingredients and Irish whiskey is distilled three times and Scotch whisky two times. Also because the malt used to make Irish whiskey is dried in closed kilns without the use of peat smoke, it does not have the smoky peaty taste present in Scotch whisky.
The whiskey is aged in white oak barrels. The distillery uses both new barrels and ones previously used to age sherry, port or bourbon.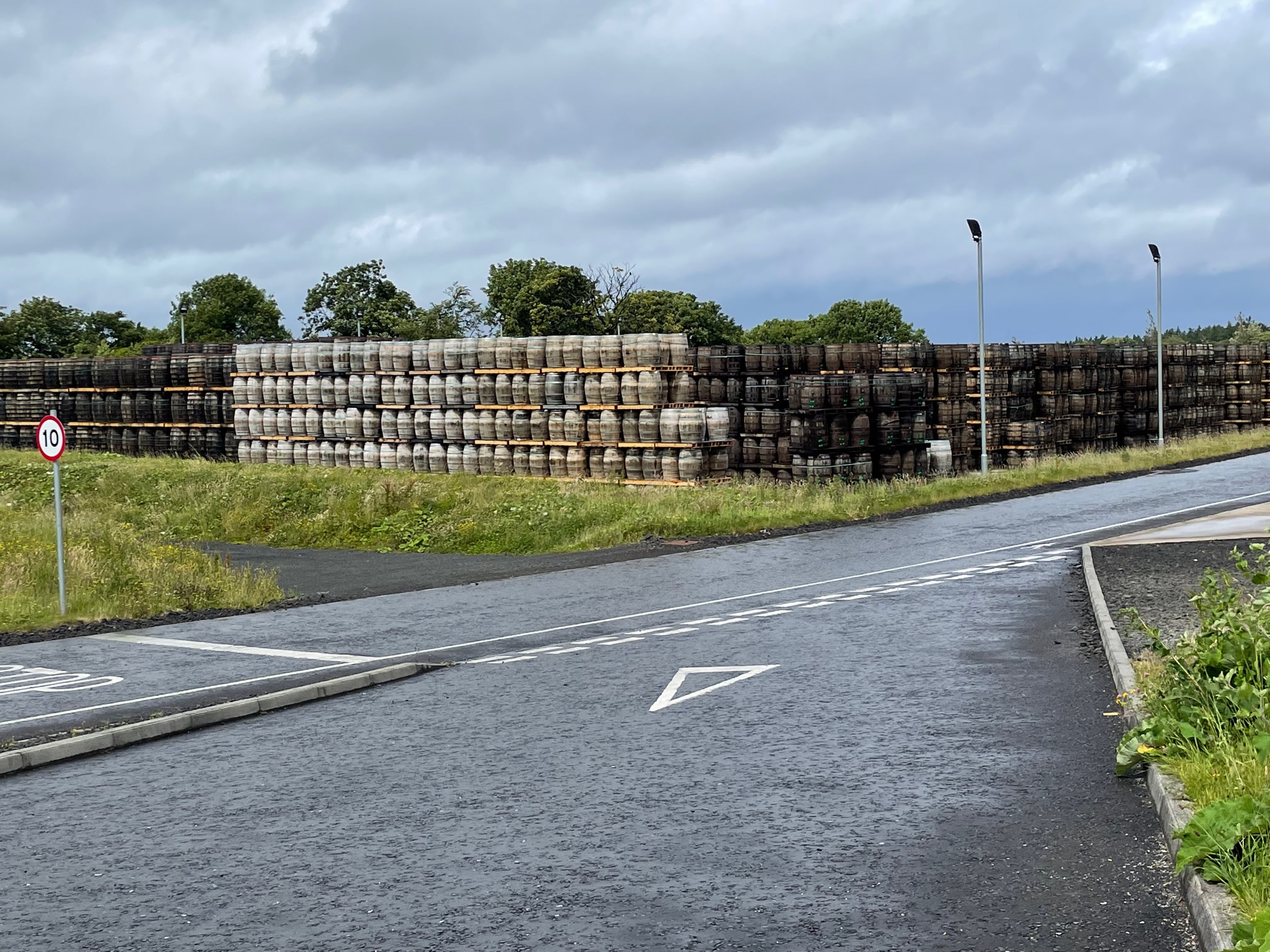 During our whiskey tasting at the end of the tour, Ruth shared stories of her family's love of Bushmills. Her father was buried with a bottle of Bushmills in his coffin. And her father-in-law traveled with his own kettle to heat water for hot toddies in case the pub didn't offer that option. I discovered that I enjoyed the hot toddy more than the straight whiskey.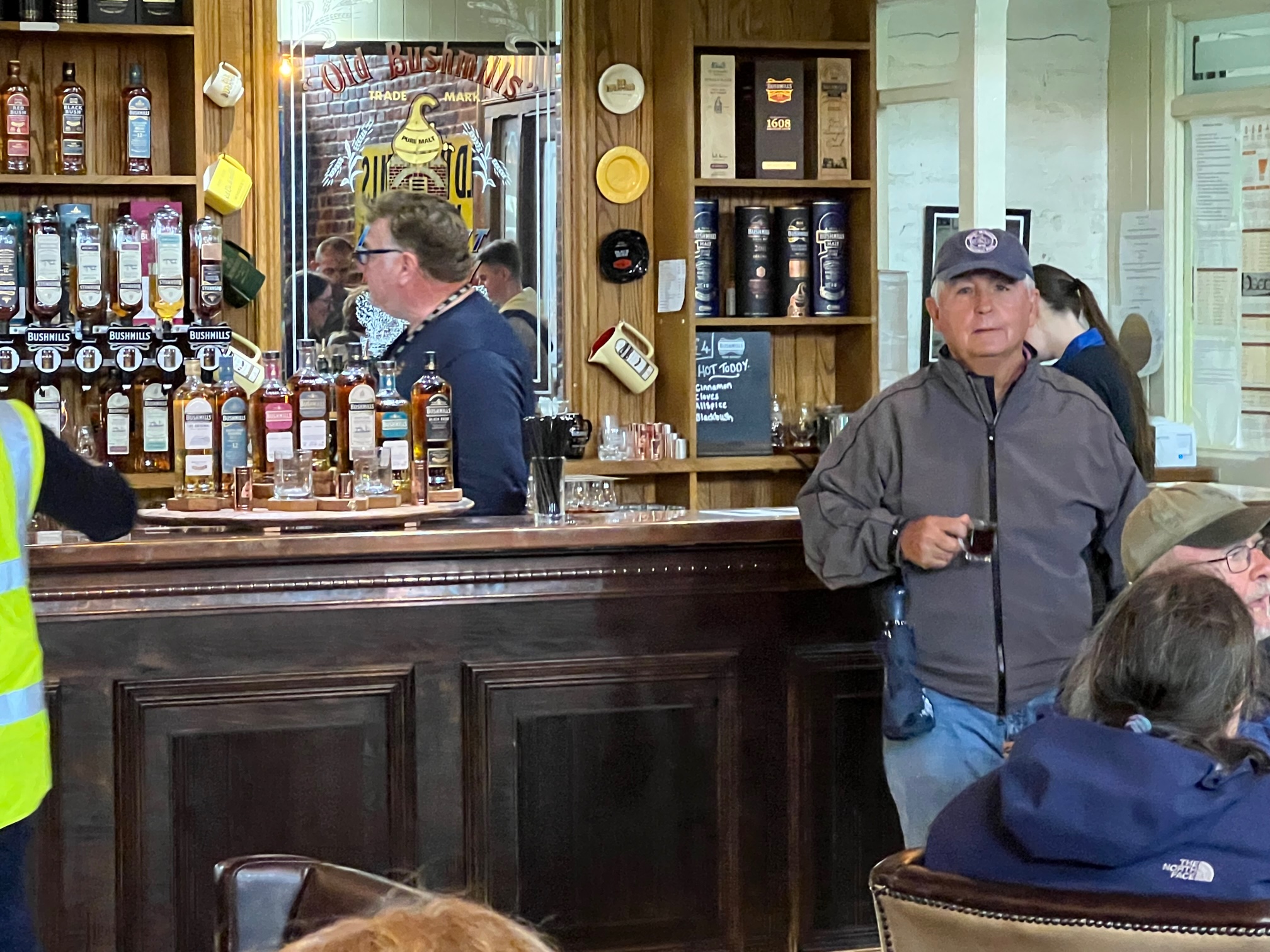 It was a fun tour. When we get home, I plan to make hot toddies (with Bushmills, of course) using the recipe and little jar of spices that Ruth gave us.