In France, what we call French onion soup is called soup a l'oignon.  (Fried potatoes aren't called French fries here either.) Paul and I found a place in Montmarte that serves such wonderful soup a l'oignon that we made a return trip today just to have the soup.  It was such a beautiful day that we got off the Metro early and walked a few extra miles to get there.  We told the waiter we came back for the soup, and he smiled and told us quite a story about the chef and the soup.  The problem with speaking a little French is you usually get a lot of French in return, more than I can understand.  I did understand the waiter saying the soup was the chef's specialty and he used lots of pepper.  This soup is so good that we are already talking about one more trip up the hill before we go home.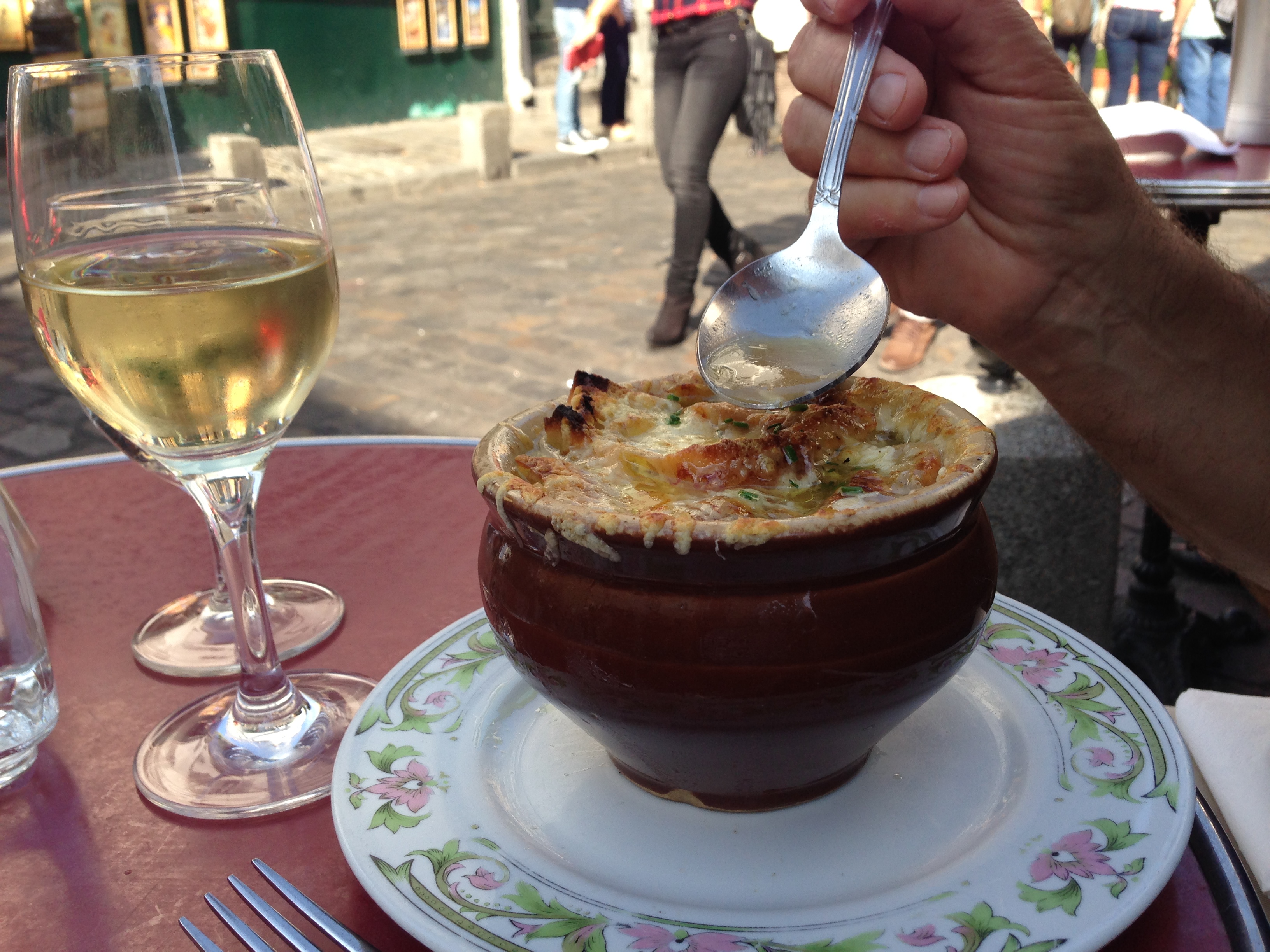 Later in the afternoon, Paul went back to our apartment to do some work, and I did a little shopping.  Riding home, I was thinking about what a lovely day it had been and how much I love Paris.  I looked up and saw the doors close as my train left my Metro stop.  I got off at the next stop and ended up with a little bit longer walk home.
We eat dinner pretty late, so most days we go out for a late afternoon walk.  One of the things we love about these walks is discovering new things.  Sometimes we take the Metro to a new area and other times we just head out our door.  Today we walked from our apartment in a new direction and found two huge sports stadiums.  One is the Jean-Bouin Stadium, used mostly for rugby union matches.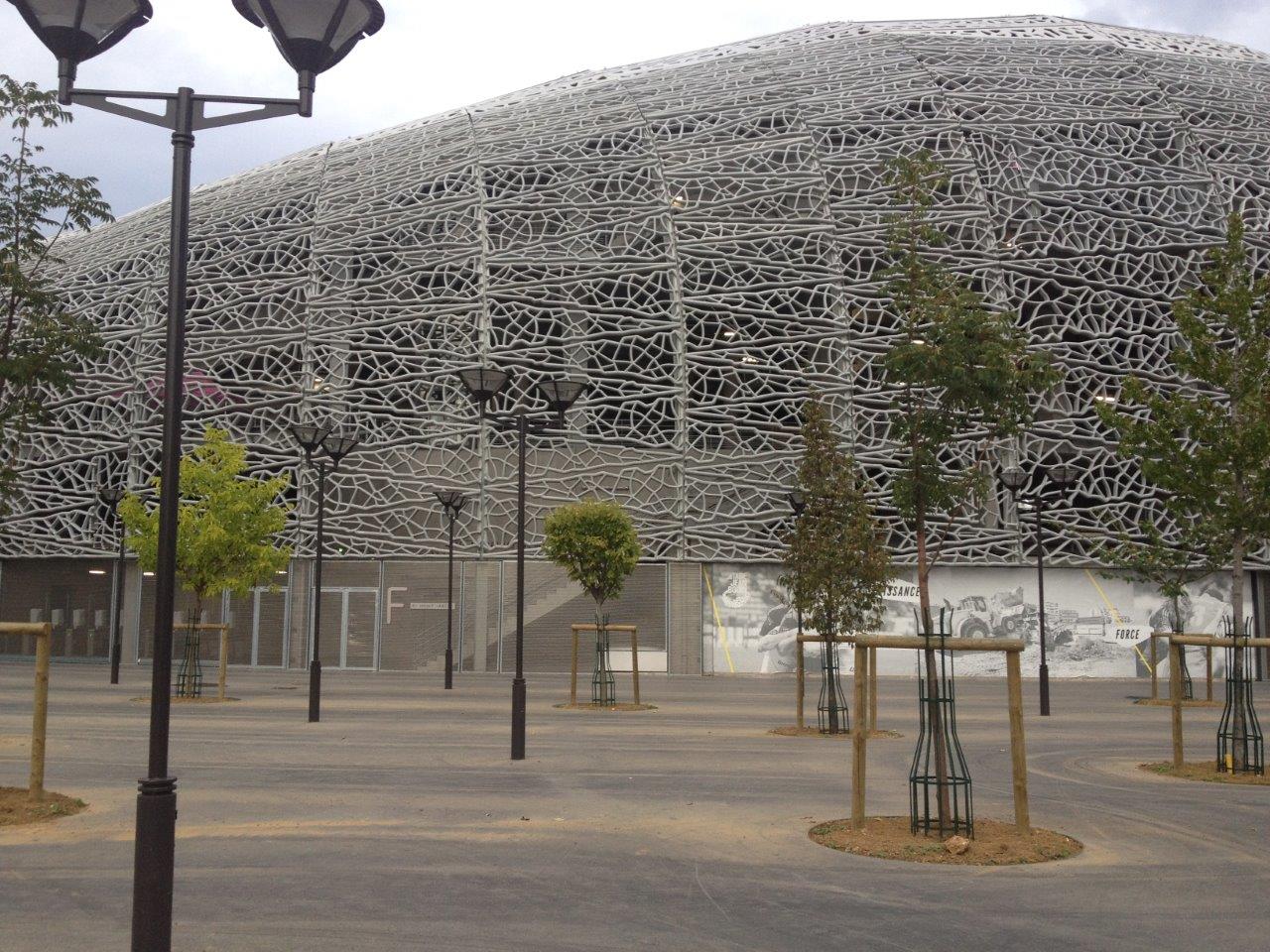 The other is the Parc des Princes, a football stadium and site of the finish line for the Tour de France from its start in 1903 until the track was demolished in 1960.  The two stadiums are across the street from each other, and Paul noted that there weren't any parking lots for either stadium.  Since most people in Paris use public transportation, they don't need huge parking lots.