We started our day at the Pompidou Center, home of the Musee National d'Art Moderne, the largest museum for modern art in Europe,  Parisians hated the building at first but grew to love the interesting "exoskeletal" building with its functional parts-pipes, heating ducts and escalator-on the outside. The escalator ride to the top provided a beautiful view of the city.  We also got to see a special exhibit of  American artist Roy Lichtenstein works.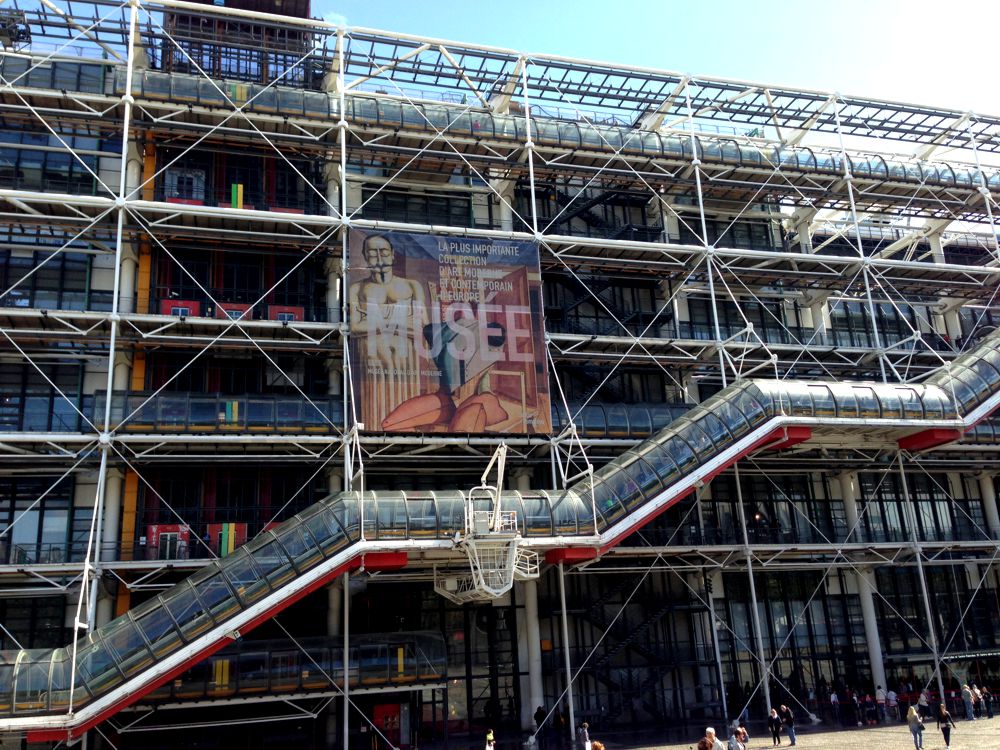 Later in the afternoon, we decided to walk in a new neighborhood and left our apartment without Metro cards or umbrellas.  About two miles out, it started to rain.  Luckily we were close to a charming bistro where I had la coupe de champagne and Paul had a Kronenbourg 1664, a French beer.  It worked out great since I have been wanting to experience the French practice of having champagne in a bistro before dinner.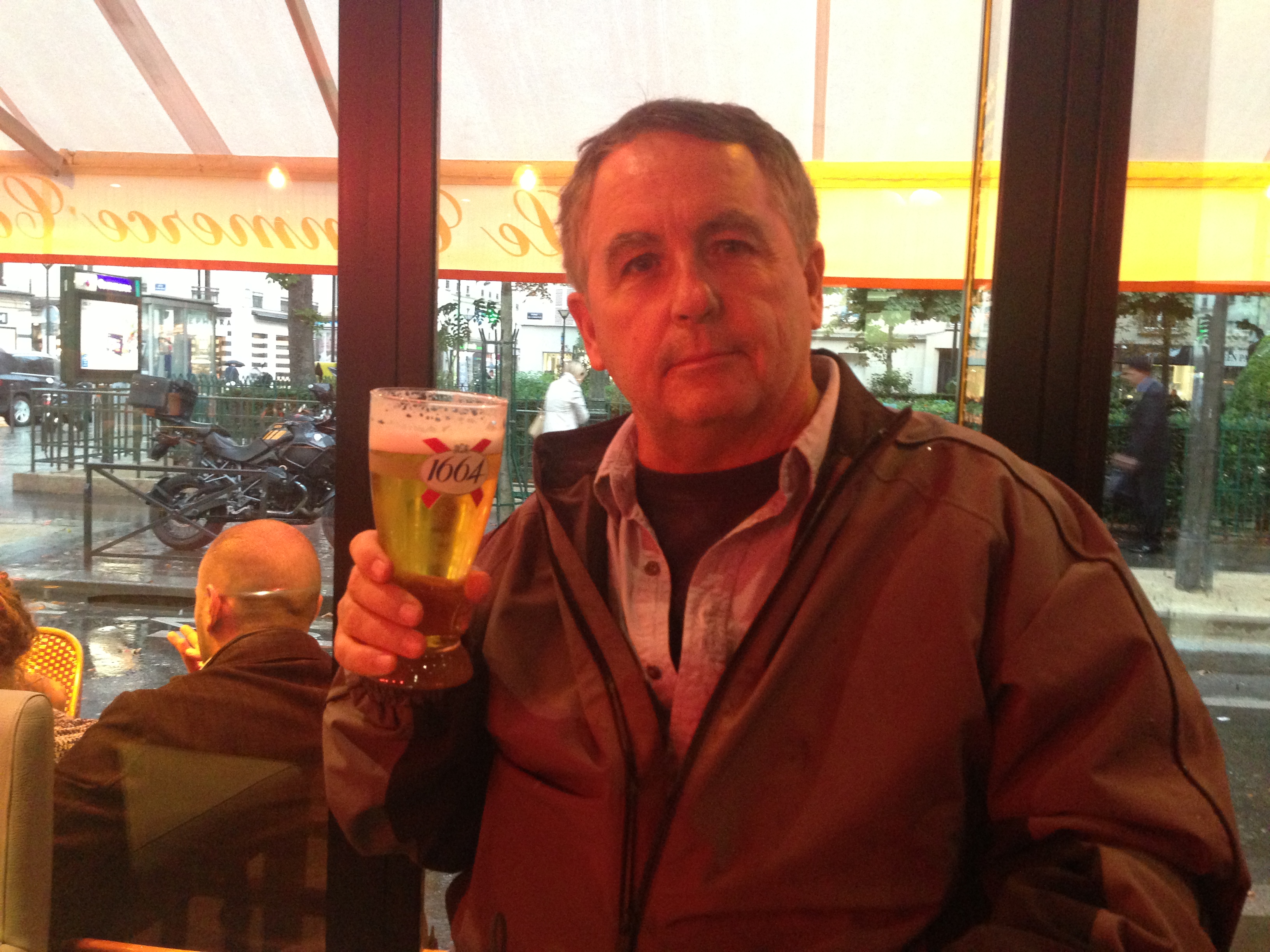 We went to a little bistro in our neighborhood for dinner and got to know our waiter, a delightful young man who comes from a small village in the La Camargue region of southern France.  He has lived and acted in New York and has lived in Paris for many years but misses his village and goes back whenever he can.  He showed us pictures of his town and Paul showed him a picture of the view from our Bemidji home, and then they talked about which game birds were found in both places (surprisingly, quite a few.)  I think La Camargue and northern MN have a lot in common.
We passed this poster on the side of a French government building.