We started our day with a walk and visit to the Marmottan Museum, home of the best collection of Claude Monet paintings, including Impression: Sunrise which started and gave name to the impressionist era of painting.  After that, we walked to the Trocadero, a plaza with beautiful views of the city and the Eiffel Tower.  This is where we took our first picture of Paris when we came here twenty years ago.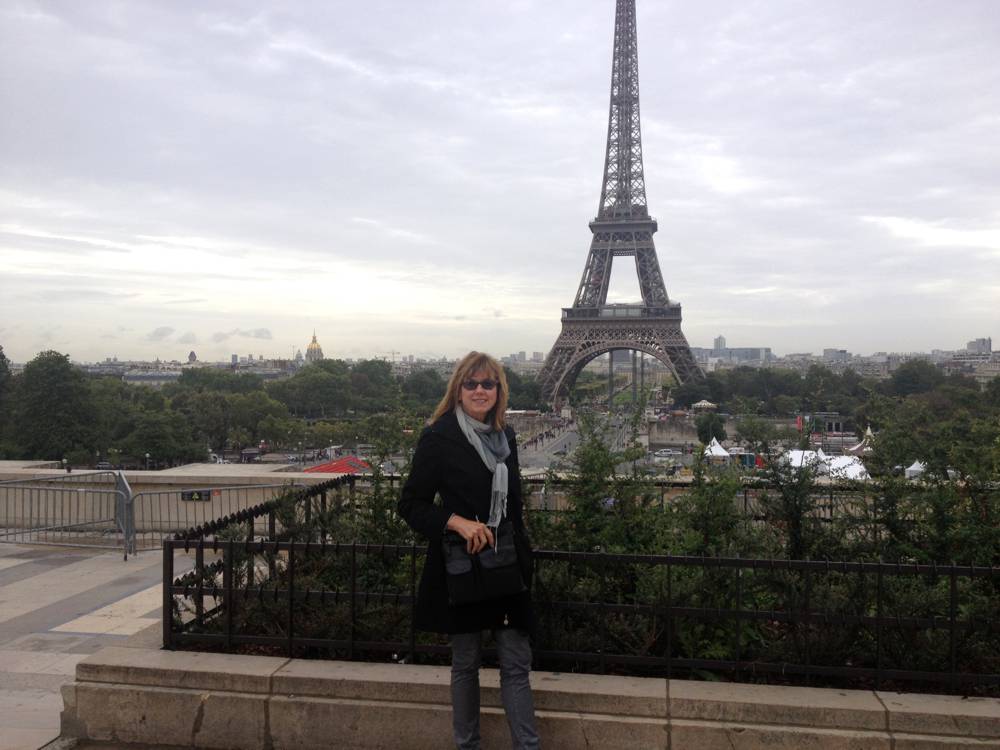 The highlight of my day was chocolat chaud at Angelina's.  French hot chocolate is like nothing I have ever tasted before.  I had planned for us to have chocolat chaud at Les Deux Magots, a Hemingway hangout and where a character in a book I read always went for hot chocolate.  Our landlady said having chocolat chaud at Angelina's was a true Parisian experience, so we went there instead.  It was a beautiful tea room, and the chocolat chaud was the tastiest and costliest ($11 per cup) I have ever had.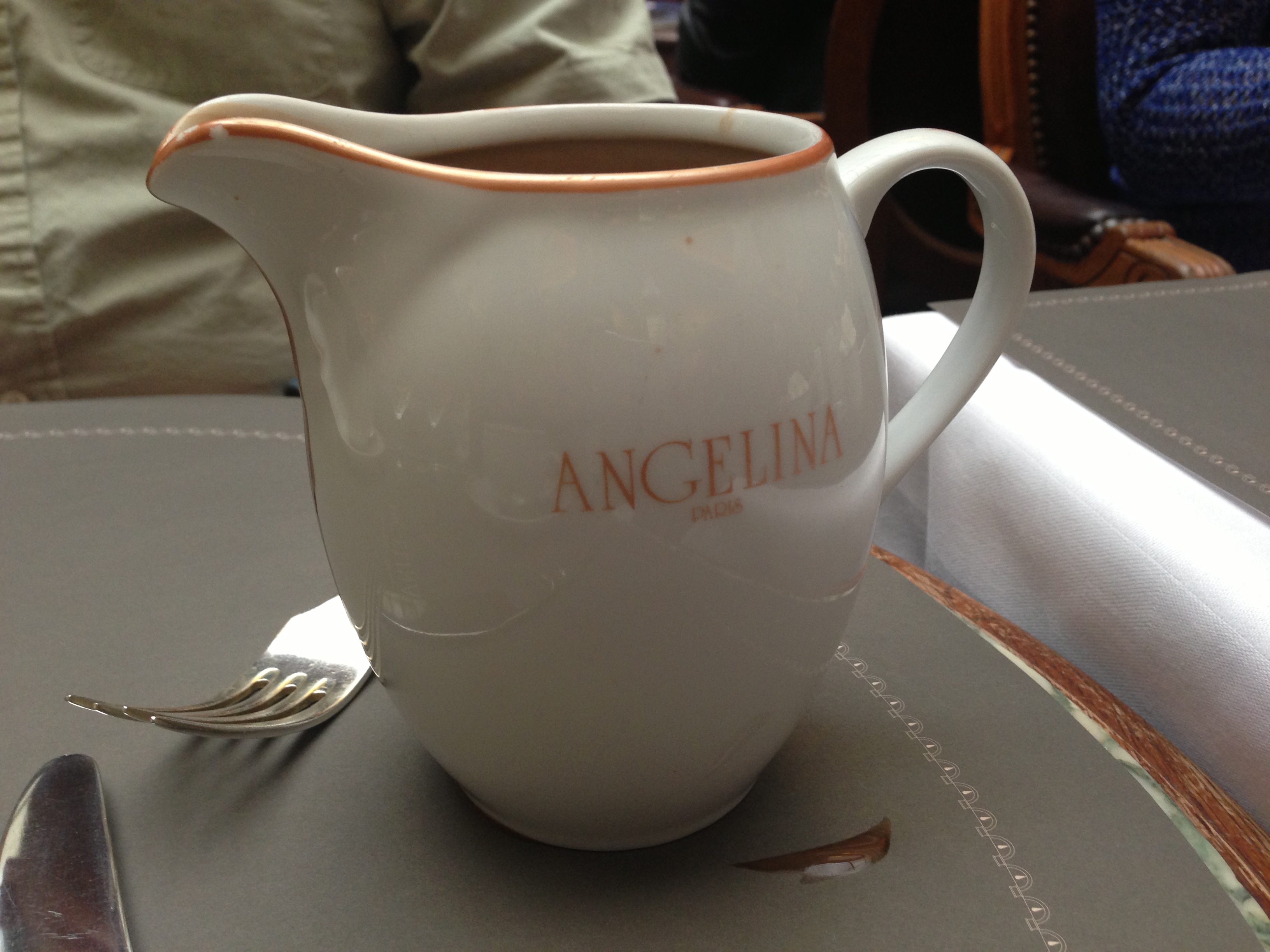 Paul couldn't resist this beautiful pastry display at Angelina's.