Today was a much better smelling day than yesterday.  We went to the Fragonard Perfume Museum and learned how perfume is made.  While we were waiting for a tour in English to begin, Paul wondered if men took this tour.  Right after he said that a tour group of Indian and Japanese men who wanted a tour in English came in, and we were included with their group for the tour.  Of course, I had to buy some French perfume.
We went to the Musee Rodin.  It was so interesting to learn how Rodin had lived and worked in the Hotel Biron with other great artists and donated his entire collection to France with the stipulation that the Hotel Biron become the Musee Rodin.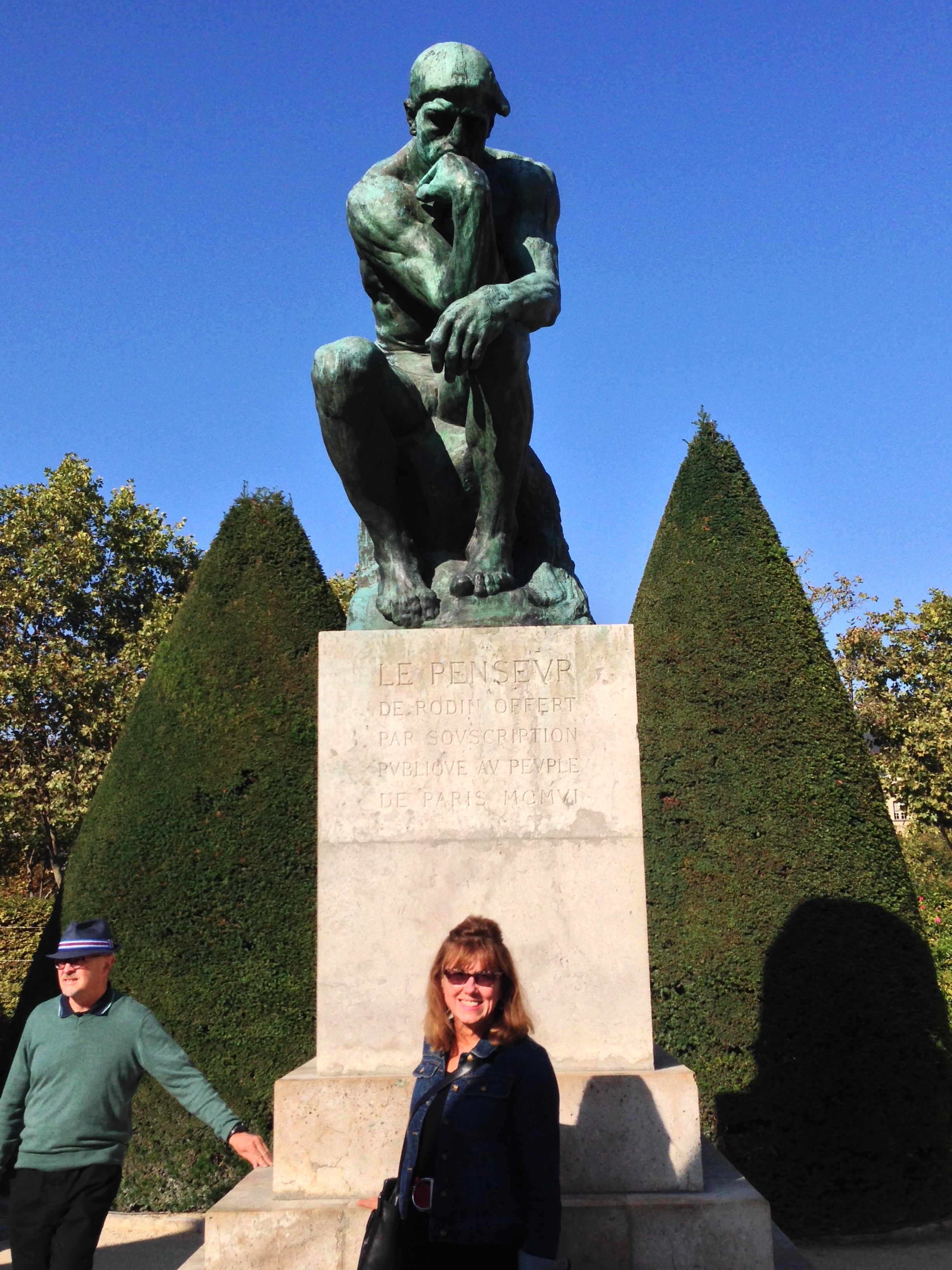 Some of the garden was closed because they were putting up a huge exhibit with flowers hanging from the ceiling.  One of the guides told me it was a private exhibit.  As we were leaving, the workers unrolled a huge gold sign on the front that said "Dior", so I think it will probably be the sight of the Dior Spring/Summer 2014 show.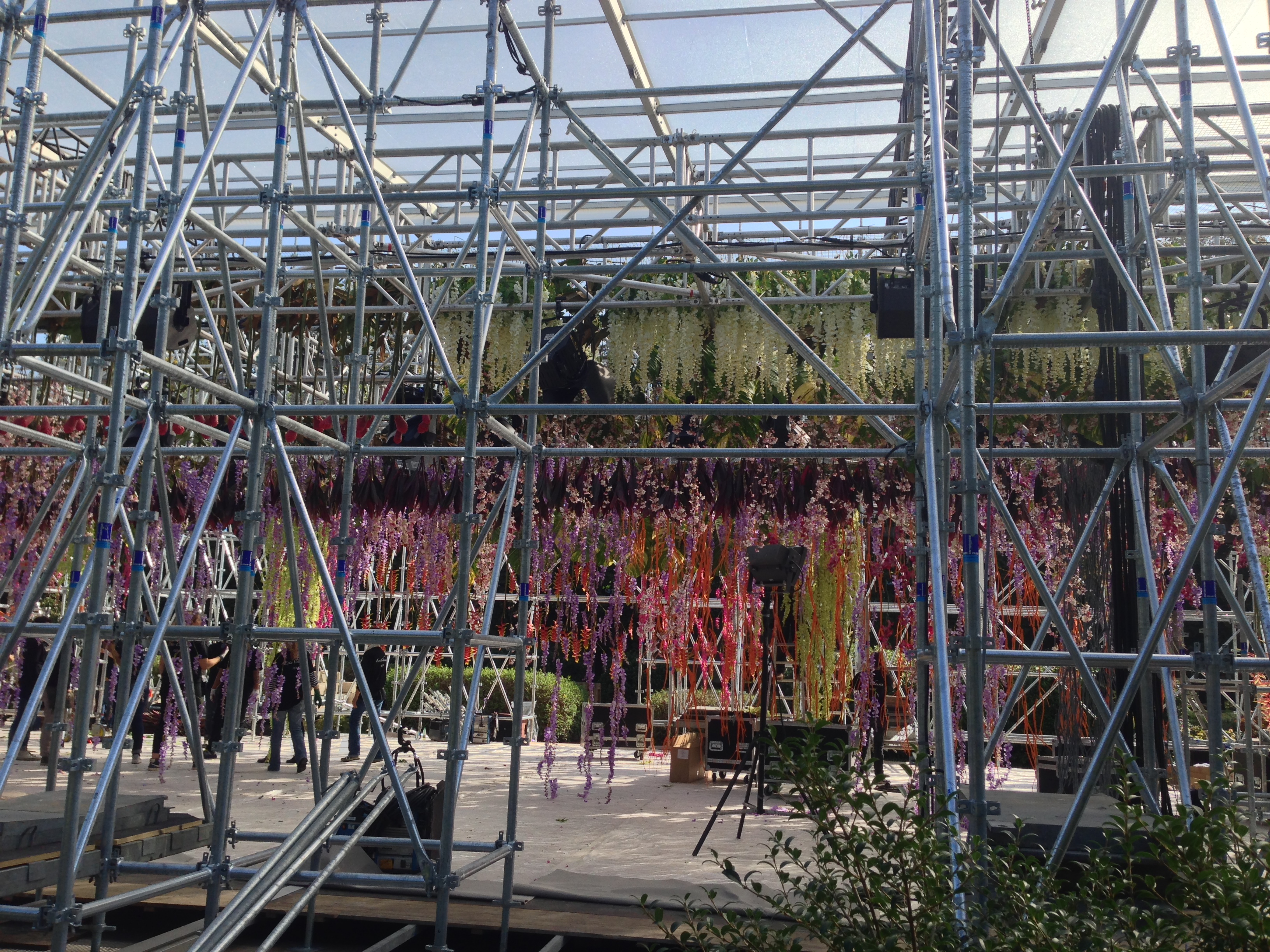 Tonight a friend who lives in Paris invited us to her home for dinner.  She invited two other people, one who lives in Paris and one who lives in Normandy.  It was so much fun to be in her home and meet her friends.  Her apartment has a great terrace with a beautiful view of Les Invalides.