It was a lovely day to be outside, so after pain au chocolat (chocolate croissant) from our neighborhood boulangerie, we enjoyed a stroll around the Left Bank.  Thanks to Rick Steves (he accompanies me on all my trips), we saw all the highlights of this beautiful and artsy Paris neighborhood.  Starting at the Institut de France where the Academie Francaise decides what new words get in the French language we passed this statue of Voltaire in a street-corner garden.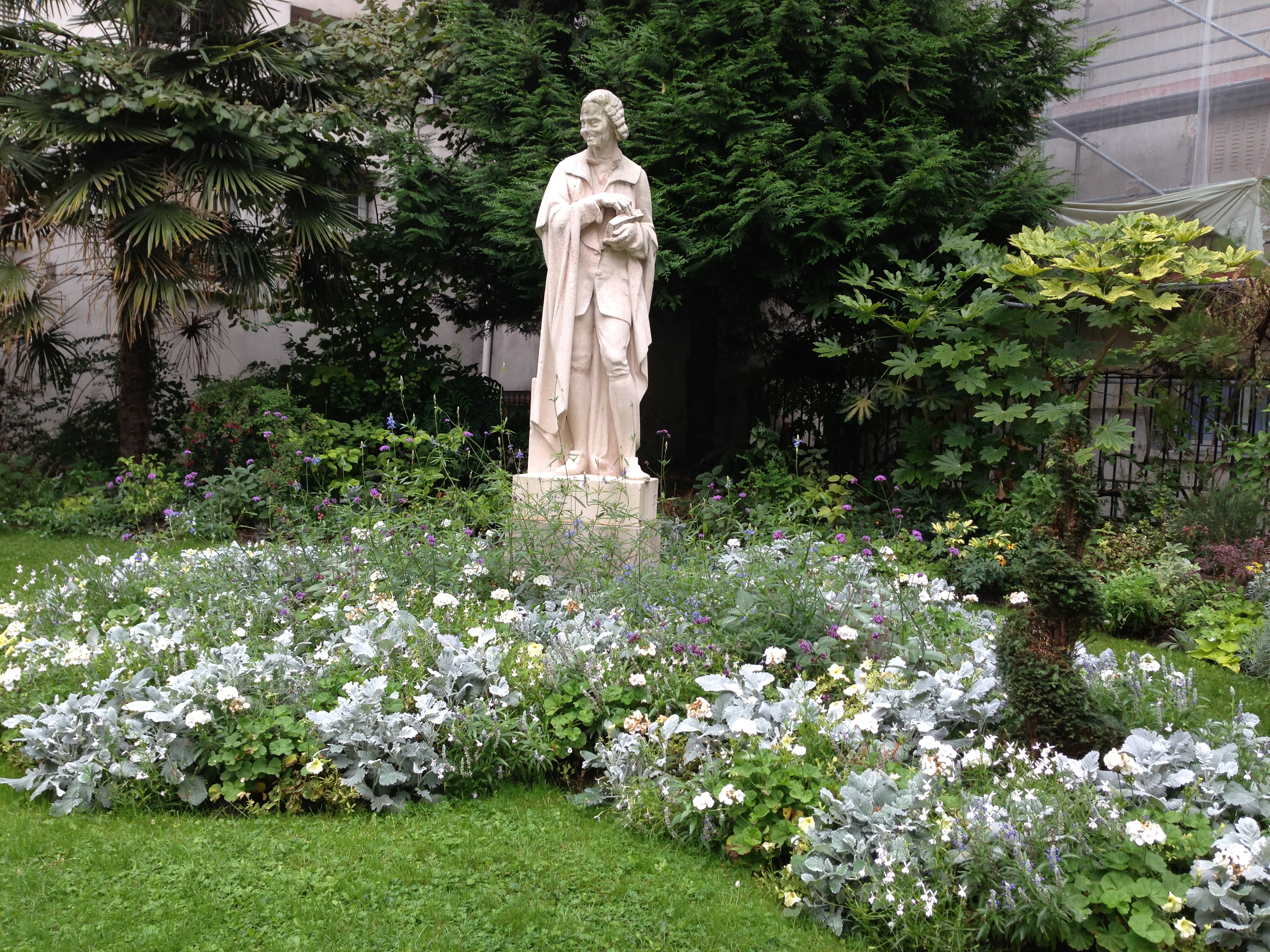 We loved wandering around the art galleries and found a beautiful chocolate shop and had more chocolat chaud.  I think I am developing a serious chocolate chaud addiction.  We passed Les Deux Magots where Oscar Wilde, Picasso, Hemingway, Sartre, and Jim Morrison hung out. 
We toured St. Germain-des-Pres, Paris's oldest church and St. Sulpice, modeled on St. Paul's in London.  After lunch, sitting semi-outside in a little bistro, we walked through the Luxembourg Garden.  It's hard to believe that France's secret service is "secretly" headquartered beneath this beautiful garden.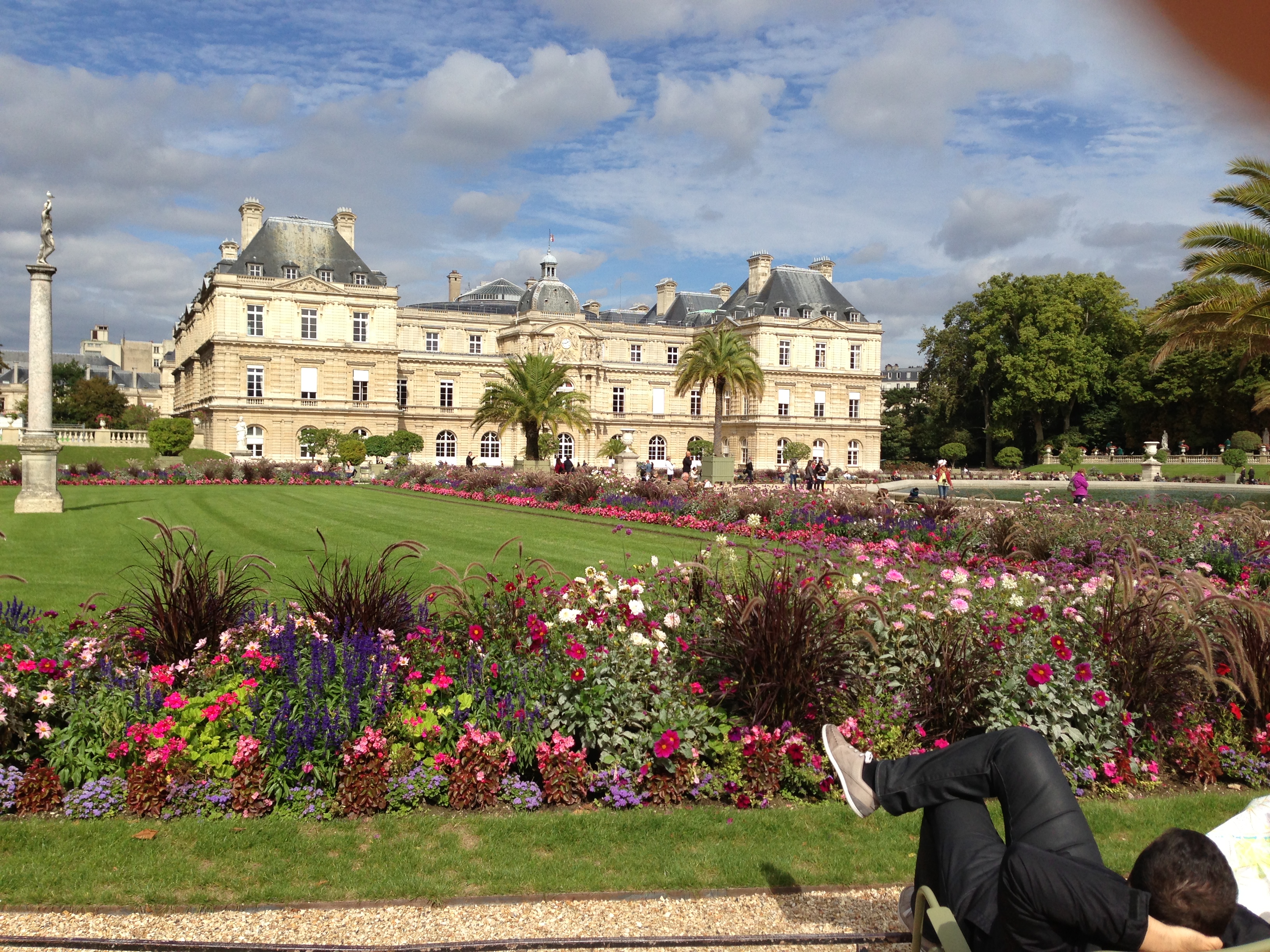 After our Left Bank walking tour, we made a quick visit to the Petit Palais, an exhibition hall built for the 1900 World's Fair.  We tried to see it yesterday, but the doors were locked.  It wasn't until we got home that I figured out we were at the Grand Palais across the street.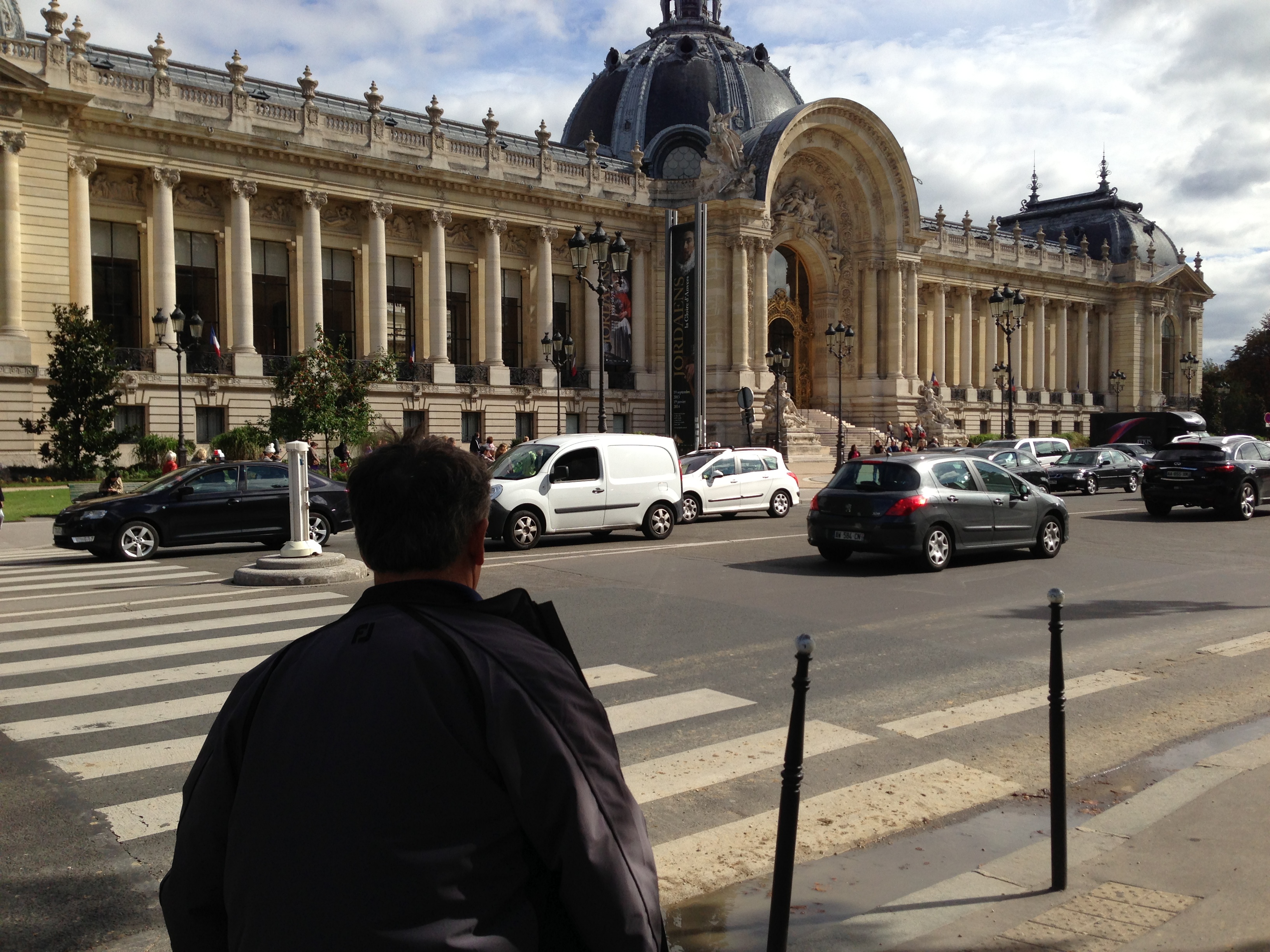 For dinner, we went to an amazing Greek restaurant that we discovered on the Left Bank.  I didn't know that real Greek feta cheese is so different from what feta I have eaten.