We started our day with the best pain au chocolate we have had in Colmar and cappuccino at a cafe around the corner from our apartment and looked out the window at the cozy, drizzly day.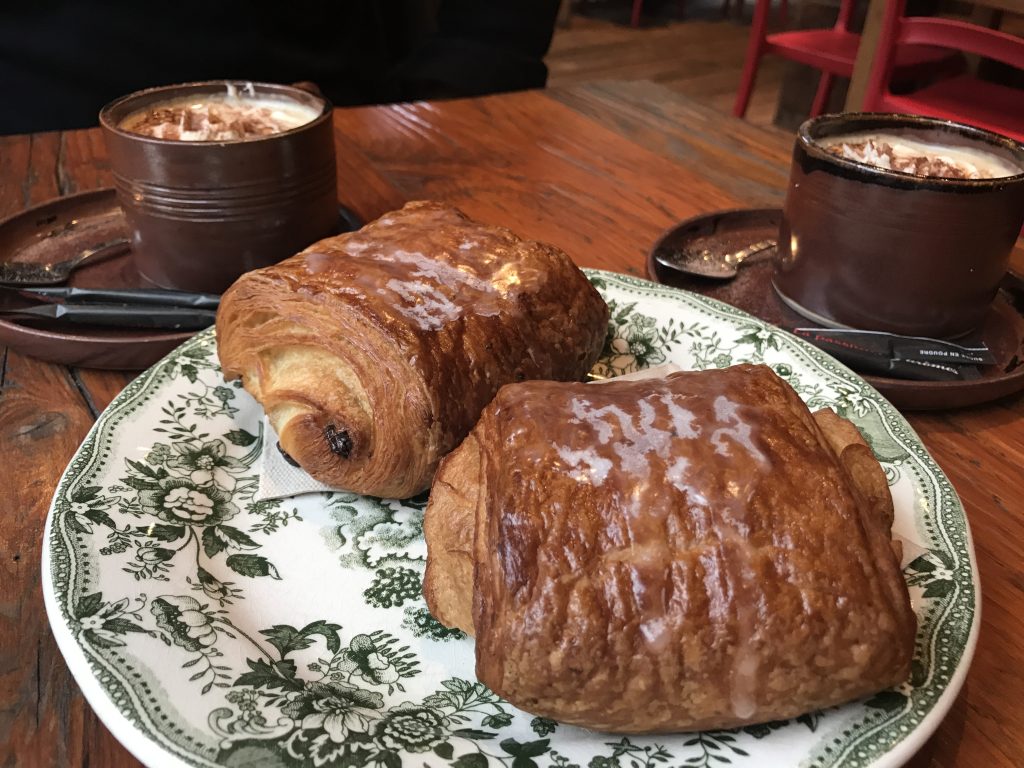 The streets in Colmar are hard to navigate, and it is easy to get off track. I appreciate the Saint Martin Collegiate Church by our apartment which serves as a landmark for me when I get lost.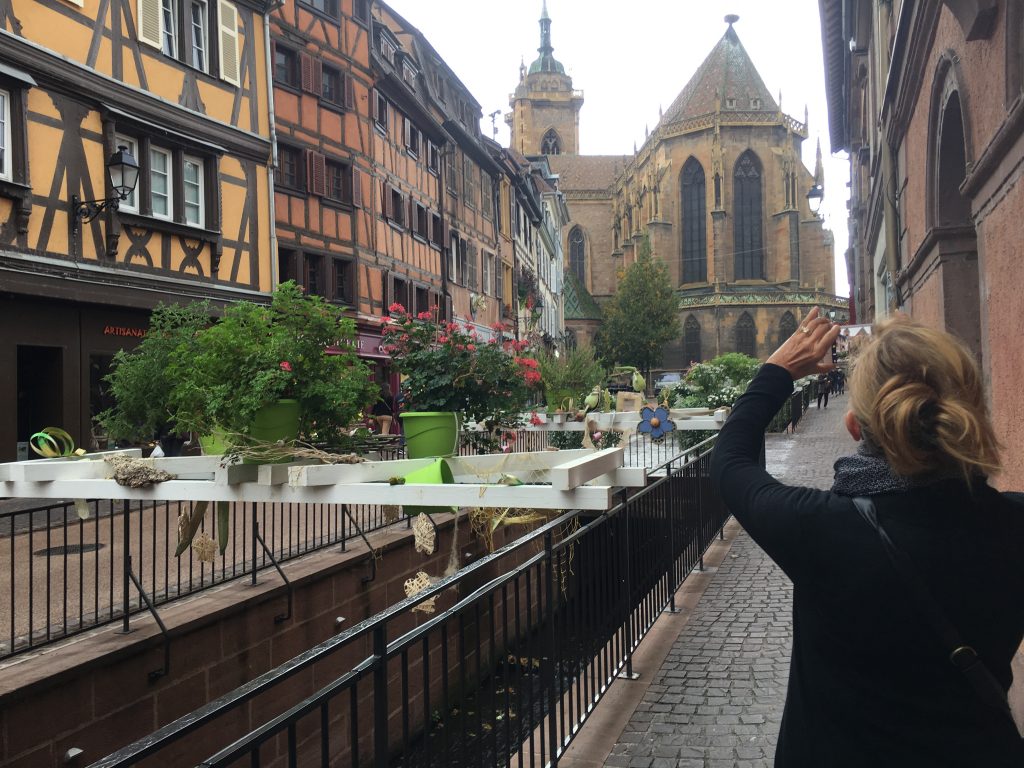 We spent the afternoon in the Unterlinden Museum which is housed in a former13th century convent and 20th public bath house.  The Isenheim altarpiece is the highlight of the museum collection.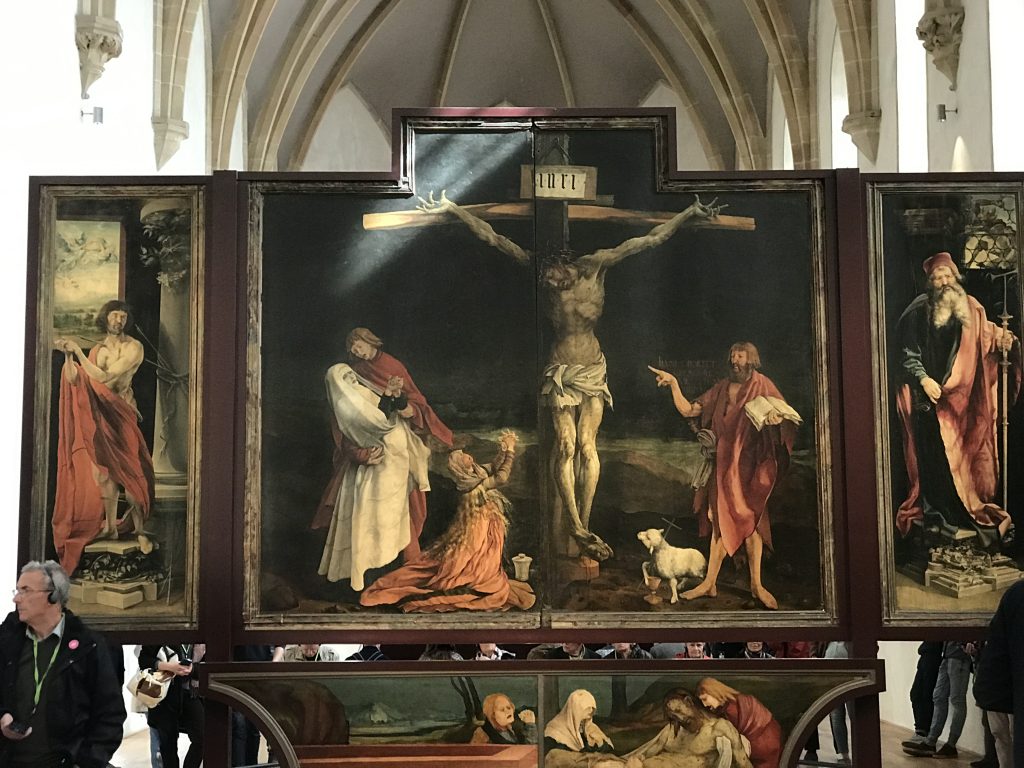 We enjoyed a special exhibit of the works of Rodtchenko, a Russian 20th century artist, sculptor, photographer and graphic designer.  It was surprising to learn that he moved from art to graphic design to support Soviet industry and propaganda because I think of artists as opposing repressive regimes, not supporting them.
On the way back to our apartment Paul tried a new beer that he loved, Leffe Royale, and I enjoyed another cremant.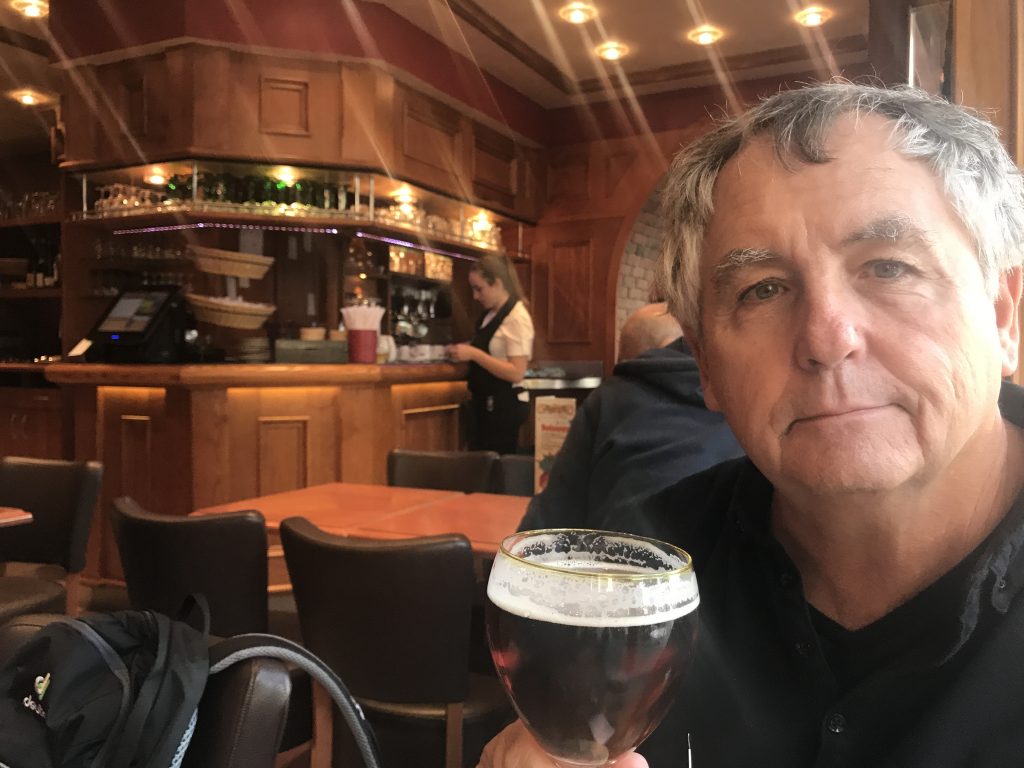 Dinner tonight was one of our best ever! Gordon and Noah, a father and son we met on our wine tour, recommended a Lebanese and Syrian restaurant when we saw them the day after our wine adventure. Tonight we followed up on their recommendation and ate at Restaurant Palmyre.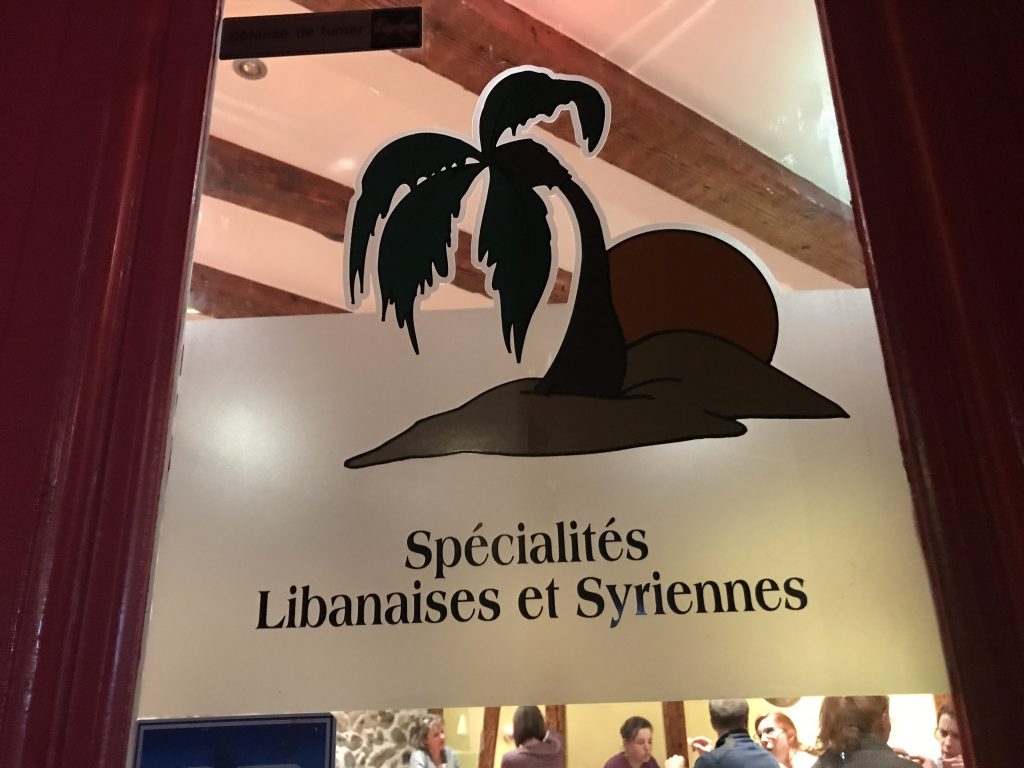 The food was amazing and our waiter was charming. When I asked for a wine recommendation, he brought out three Lebanese red wines for me to try. I have never had Lebanese wine before, and they were all wonderful.  We ordered one entree and three starters, so we could have a variety of tastes and loved every bite.