Hiking is one of our favorite ways to explore a new place. Today we spent a wonderful morning hiking in the vineyards around Riquewihr, one of the Alsatian villages we visited on our wine tour.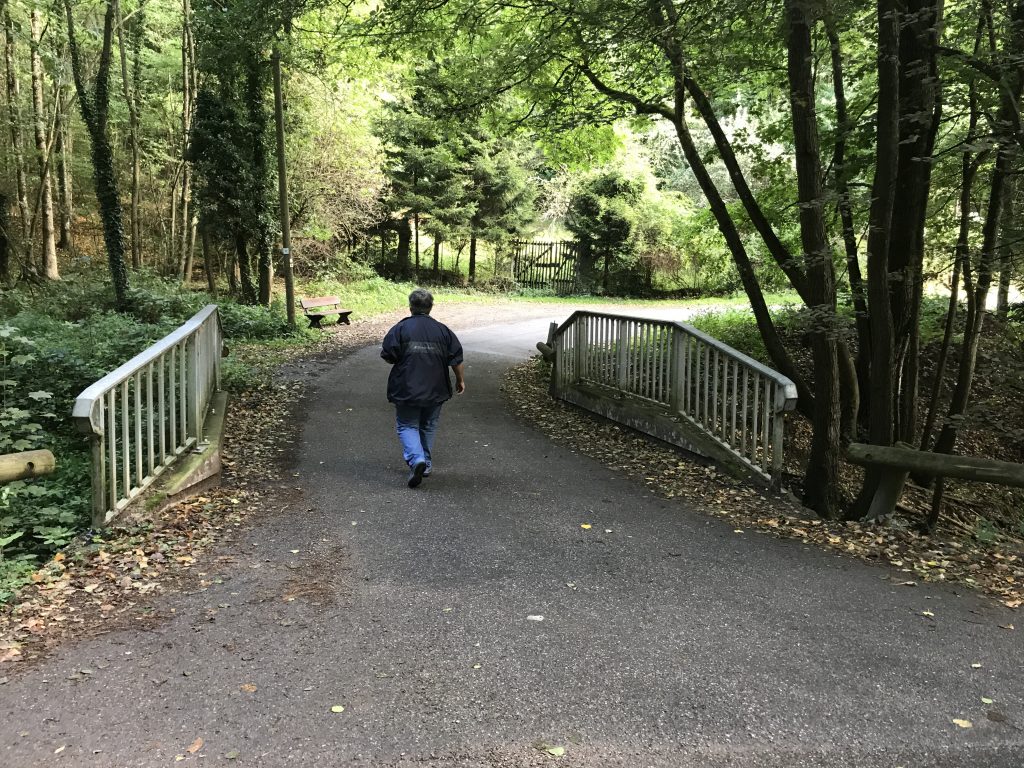 Once we left the village, the vineyards seemed to go on forever, and the views were amazing.
Harvesting had been going on for awhile, but there were still luscious Riesling and Pinot Noir grapes on the vines.
We hiked to a residential area of Zellenberg, another village we visited on our wine tour and noticed some very creative yard decor.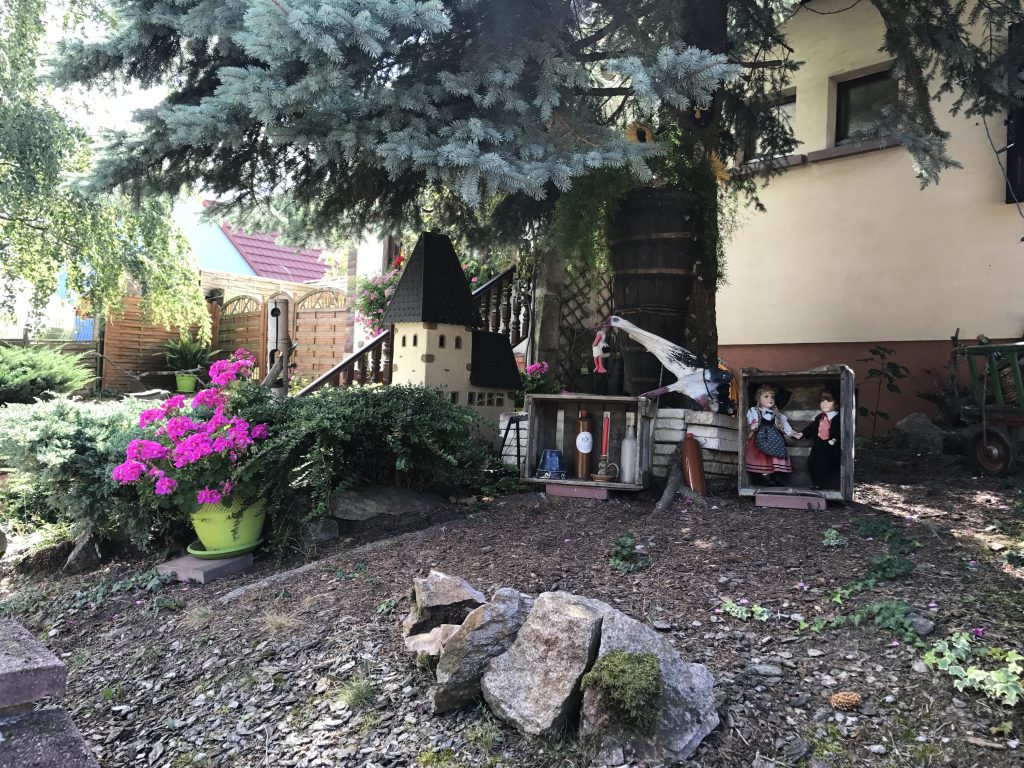 After hiking back to Riquewihr for lunch, we drove to Ribeauville, a village Paul wanted to visit. It was larger than the other villages we visited and so cute.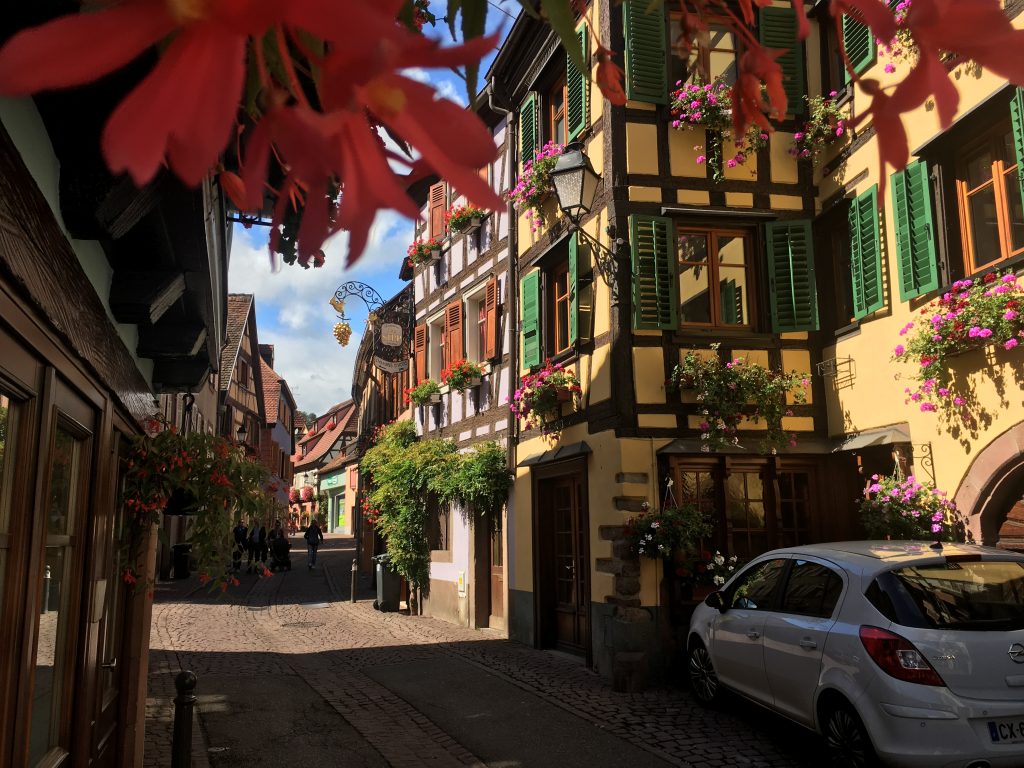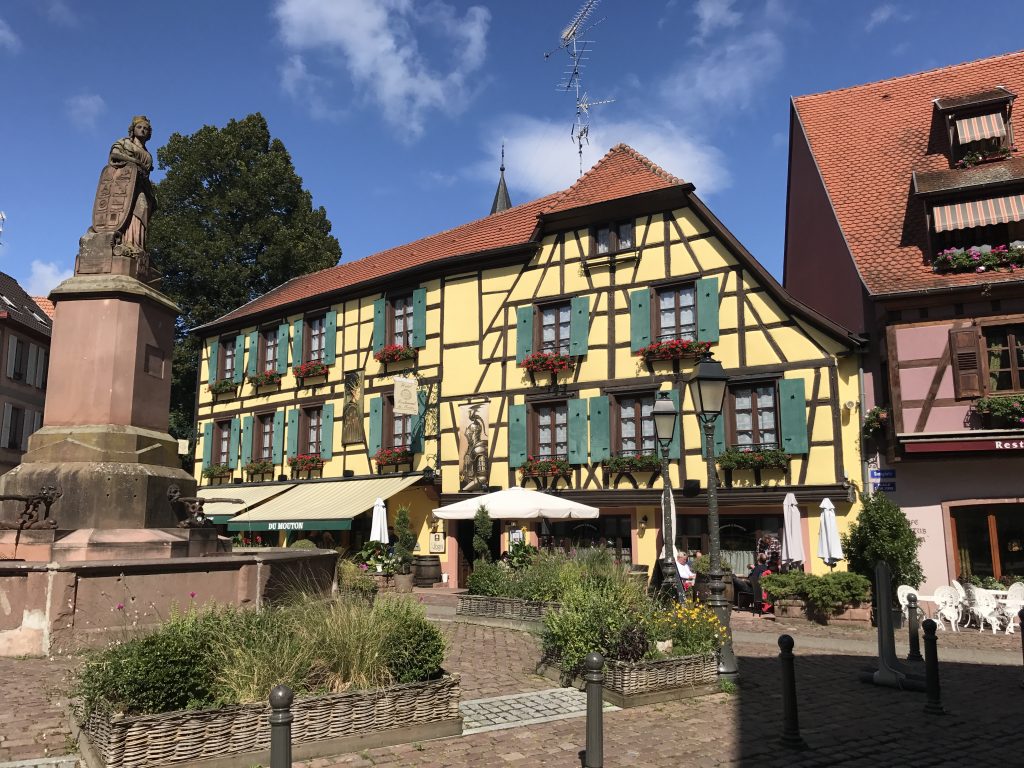 Dinner tonight came from our shopping trip to the covered market in Colmar. Located in a large brick building just a few blocks from our apartment, it offers products from local farmers, bakers and butchers.  At the market, the friendly French proprietor of the boulangerie helped me, in the nicest way, improve my French with a gentle correction to how I ordered meringue, a local treat. We got baguette, cheese, artisan butter and yogurt, fruit, and some beautiful pastries. One of the cheeses we got is Munster, the smelly, strong-tasting local cheese. Our market bounty went wonderfully with the creamant we got on our wine tour.